10 Wild Truck Trends for Every Era
Hosted in the foothills of the Great Smoky Mountains, the 26th annual Mini Truckin' Nationals promised laid back vibes and classic trucks with a '90s feel. While the traditional mini-truck aesthetic may be under the radar these days, these owners brought their A-game with meticulous executions of classic Rad-era pickups. But there was way more than neon and chrome on display, with owners showing off a full spread of styles from every era. 
Rat Rod
One of the oldest trends in custom automobile culture, rat rods will never go out of style. Las Vegas shop Welderup brought the latest version of their Caterpillar diesel powered build Caterkiller.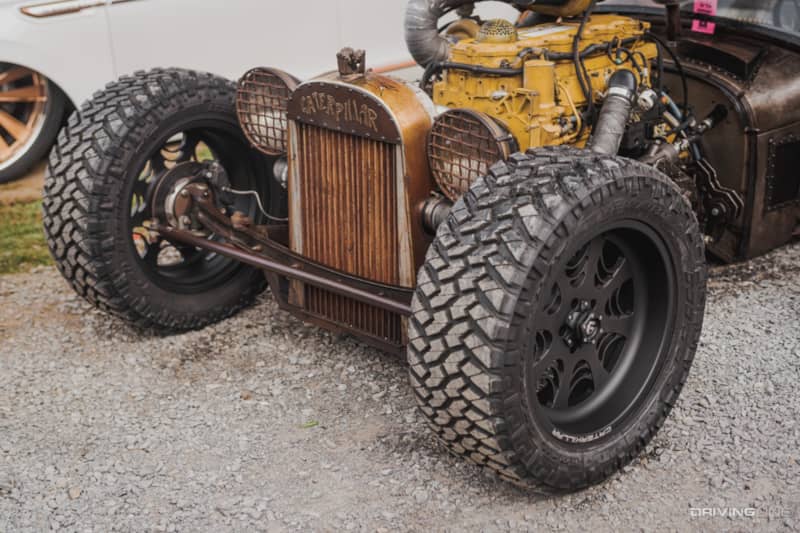 The Caterkiller featured Nitto Trail Grapplers up front, and a set of tracks in the rear!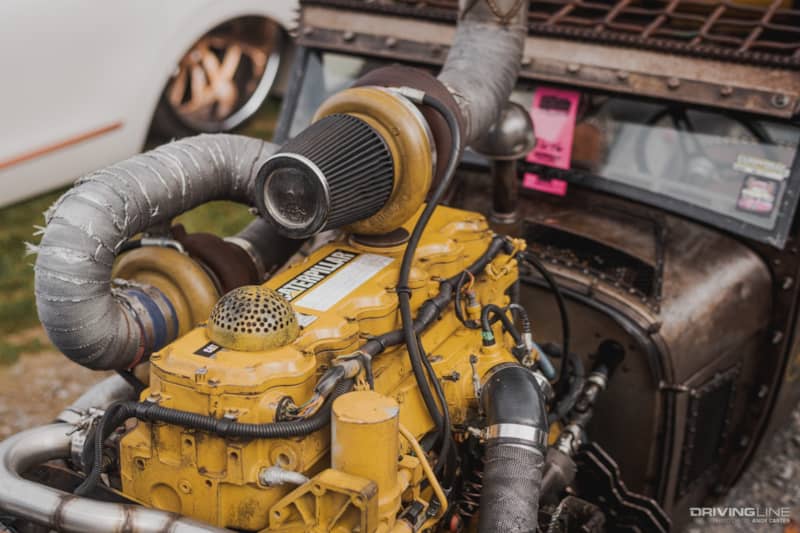 Classic Minitruck
Low, slow, and wild: That's the basic formula for the classic mini-truck and needless to say, that was the move for most of the attendees. This first-generation Ranger was a perfect example, which sat impossibly close to the ground, had perfect paint, and just the right amount of camber.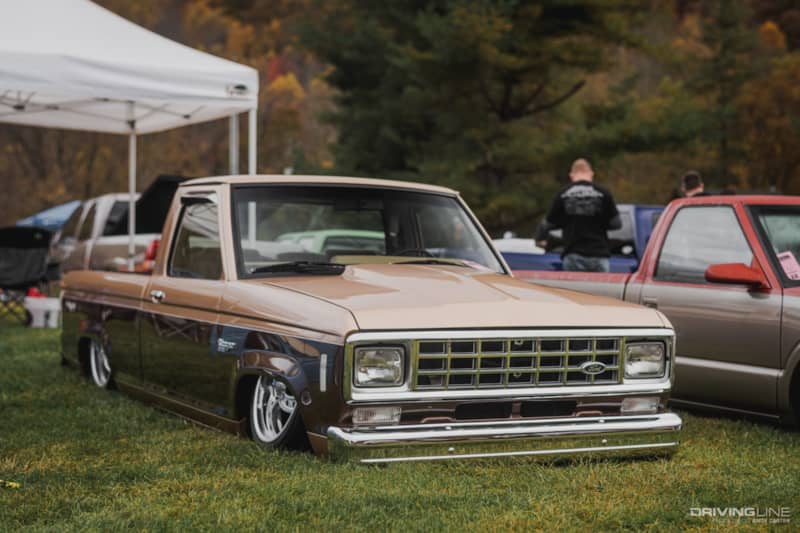 Fauxrarri
The eighties were full of attempts to replicate the wild looks of Italian supercars, and while many kits were fitted to Fieros and MR2s, others didn't exactly aim for accuracy. With a homemade convertible top and Testarossa-inspired widebody kit, this look is almost as iconic as the original.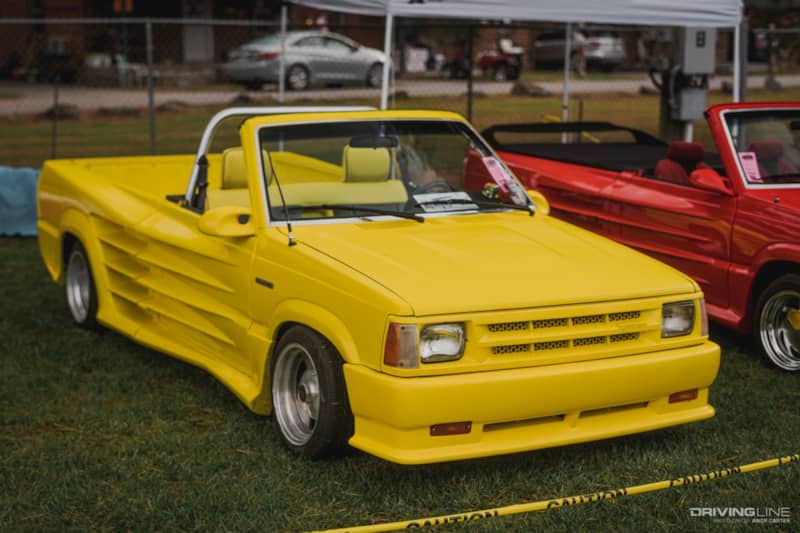 Mini Muscle
While most of the mini-trucks were laid-out, others took a more performance based approach. The Sonoma GT was the restrained version of the contemporary Syclone, featuring an NA version of the 4.3L V6 making 195 horsepower and 260 pound-feet of torque from the factory.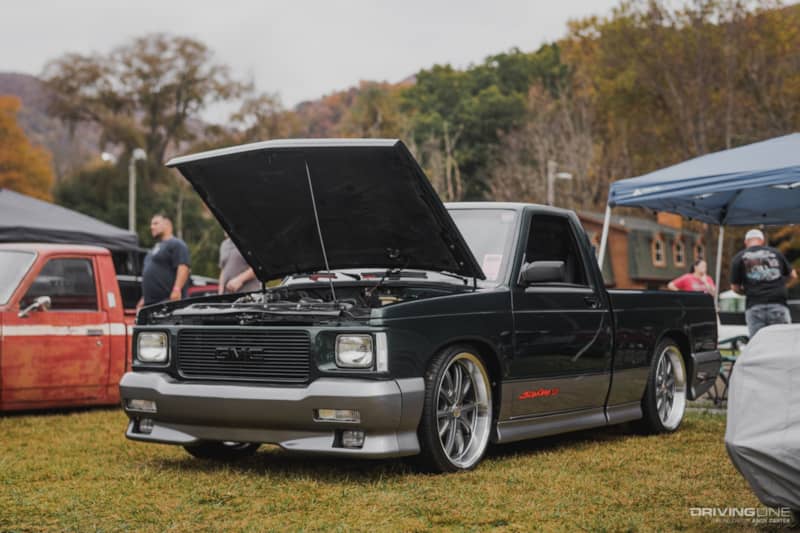 Classic JDM 
Old-school Japanese classics are all the rage right now, and that trend was apparent here. The Toyota Stout was among the first Toyota models sold in America. With a beautiful patina and classic hotrod styling, this pint-sized pickup is the perfect symbol of Japanese and American aesthetic collaboration that would happen over the next 60 years.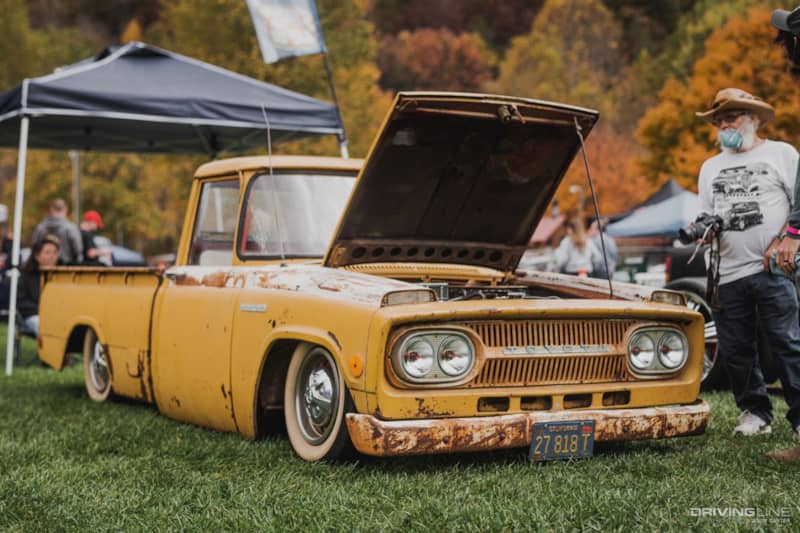 Squarebody Chevy
When it comes to classic trucks these days, its hip to be square. Whereas the '60's designs have typically been the choice for the old guard, Generation X is striking back with the squarebody C10s. This one looked perfect with the gold/white paint combo and tucked chrome wheels.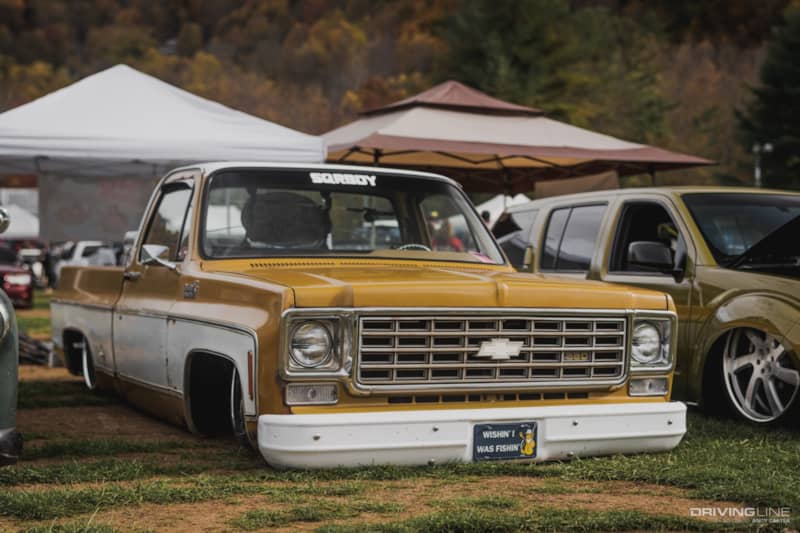 OBS Fever
If Generation X is responsible for the rise of squarebody C10s, the Millennials are here to save the trucks of their youth. More and more Silverados, Tahoes, and Suburbans are making the transition from tow-pig to show-queen. 
This two-door Tahoe was restored with a traditional two-tone look, and even gave off some muscle car vibes with a set of Nitto NT555G2s mounted to the upsized Salt Flat wheels.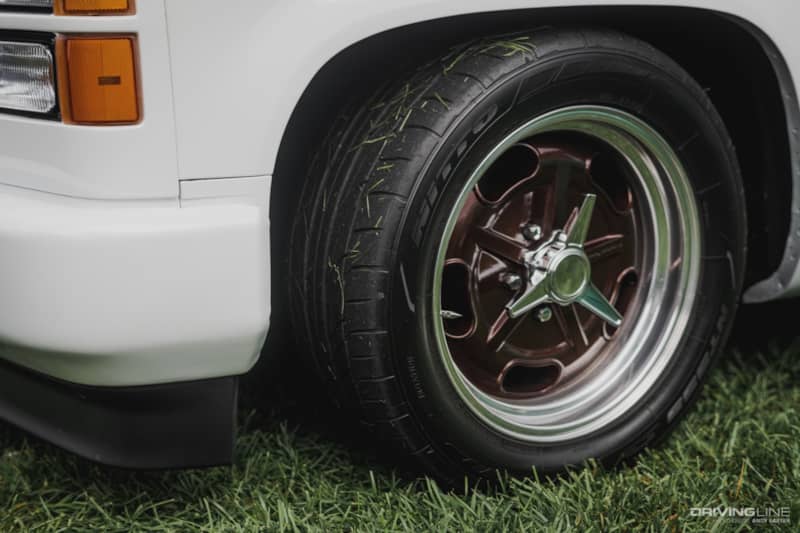 Modern Off-Road 
While we shouldn't focus too much on off-roaders at a mini-truck show, their presence is hard to ignore. This modern Tundra featured wide, low-offset wheels with a set of hybrid terrain Nitto Ridge Grapplers. This 5.7L V8 was equipped with a Magnuson supercharger for a little extra oomph to spin those massive rollers.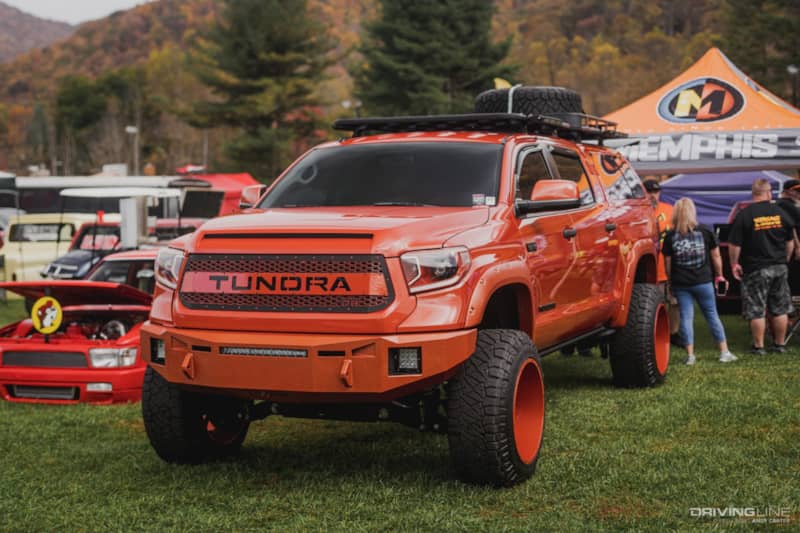 Bagged Dually
Truck enthusiasts can't leave anything stock. The parking lots outside of the show were full of modified tow pigs, and the show was full of bagged dually's that rivaled their mini counterparts. This red on red F350 built by Phat Phabz was an absolute unit, sitting on the ground and tucking massive American Force wheels. 
"Never Enough" Nineties
Looking back at mini-truck styles, the goal was never about restraint. Designs featured checkers, chrome, neon, swooshes, and checks; "sleeper" wasn't in anyone's vocabulary. Sometimes, all of those came together at once, and, frankly, it just works.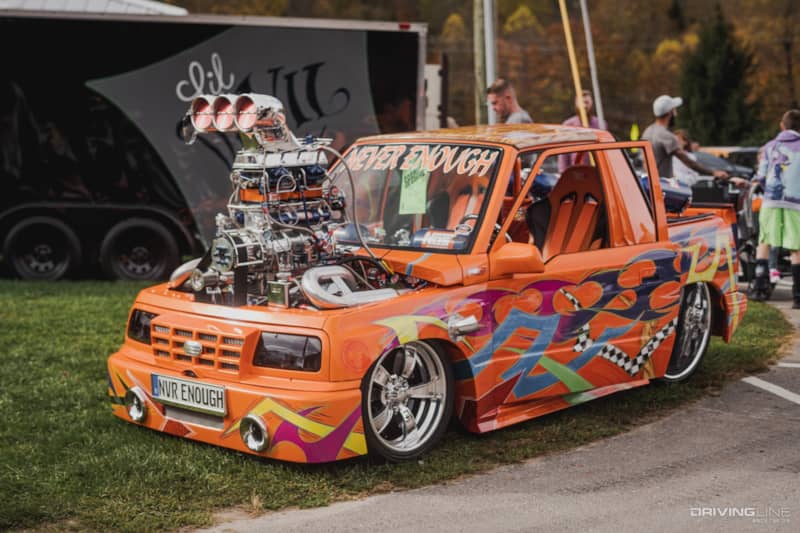 Delton Hubbard's 1993 Geo Tracker is a Hot Wheels car come to life, and perfectly captures everything that we imagined that a truck could be when we first loved trucks. Featuring a massive supercharger, enormous rear wheels, and radical livery, it was the perfect capstone to this year's Mini Truckin' Nationals show.