Bought Not Built: A Slammed-Chevy CST-10 Social Media Love Story
When you've reached 'Senior Master Tech' status for any major automaker, you're pretty much qualified to build just about any kind of custom ride under the sun. Eric Gray of Sterling, VA has worked for 28 years as a Ford mechanic and has attained his much-respected title by working hard and taking great pride in his profession.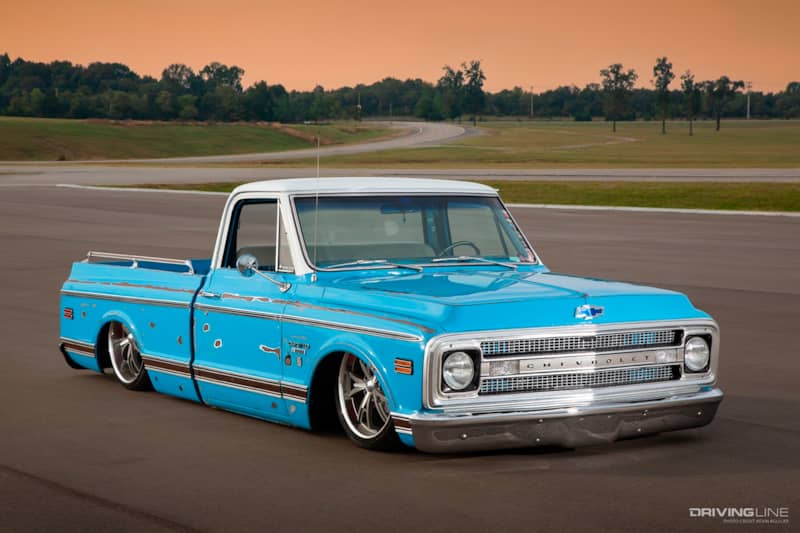 Flipping the Script
Over the years, he has owned a large number of customized cars and trucks—most of which have been Chevys, but that's beside the point. While he has lived by the "built not bought" mantra his entire custom-owning life, it was now time for him to flip the script on that approach, which is a big deal for a hands-on guy like Eric.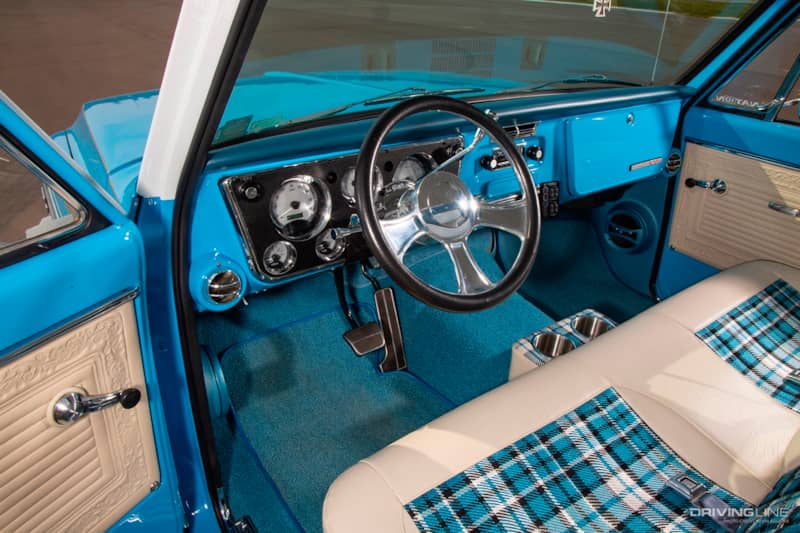 "When I decided to go for a classic C10, I really wanted one that was 'bagged that and didn't eat fuel like I eat tacos," Eric says. When it came to building a C10 that performed the way he liked and looked the way he wanted would require a great deal of effort and money, but he began mentally preparing to embark on the journey—until he saw his readymade dream truck on Instagram.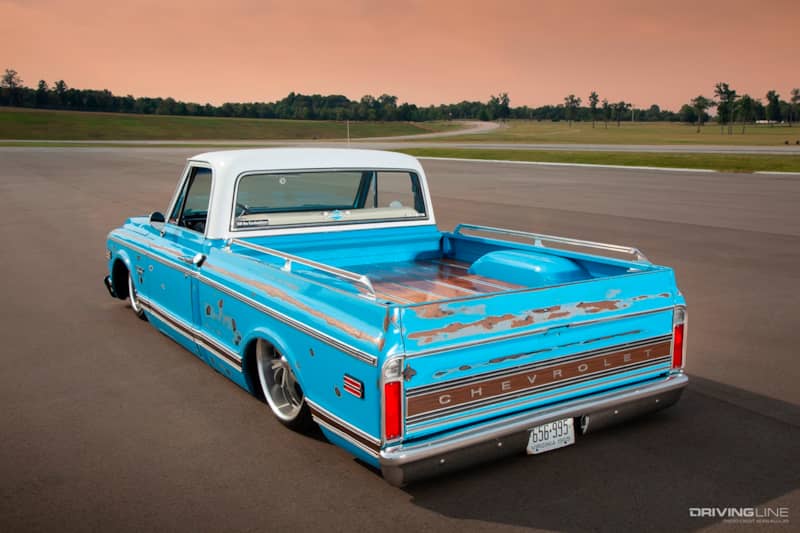 The Power of Social Media
Who says nothing good can come from gluing your phone to your face on occasion? While social media does have its pitfalls, it does come through with something positive every now and again—surely Eric could attest to that. "I have followed @Juankybuilt on Instagram for a while, and when he posted a photo of the 1969 Chevrolet CST10 he was in the process of building, I just knew that was the truck for me.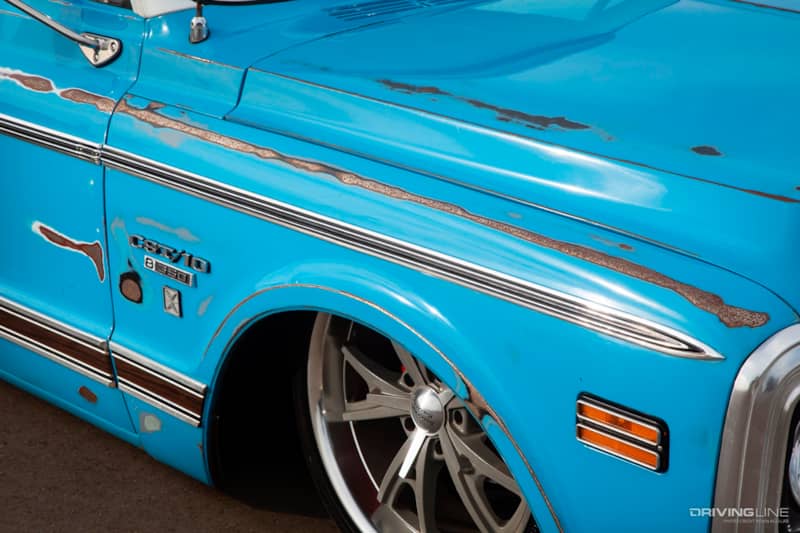 Juan Ibarra, the man behind JuankyBuilt out of Miami started out as a hobbyist auto customizer but is now fully invested into creating highly desirable works of art, which Eric could also attest to. "When I saw that Juan was done with the C10 and put it up for sale, I quickly backed out of the '72 long bed I was minutes away from buying, and gave him a call," he said. "We worked out a price, and here I am now with the 'bought not built' title hanging over my head, but it was simply worth it on all fronts for me."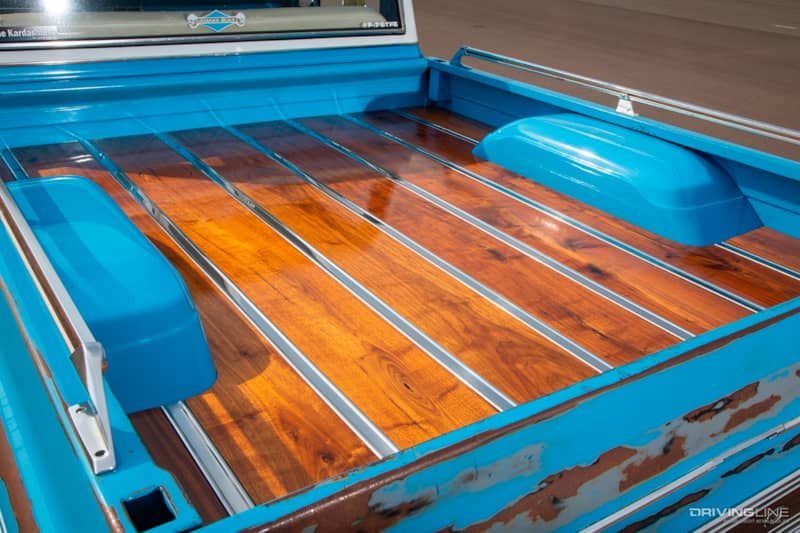 Shortcuts to Success Aren't Always Bad
Eric saved himself years of labor and thousands of dollars taking the 'bought' turn, but most importantly he put his health first above all when making the decision to purchase a finished truck. "Having survived two heart attacks at the age of 34, and losing my father a month later, I decided that my time was better spent behind the wheel of a pre-built truck rather than laying on my back in the garage doing all the work myself.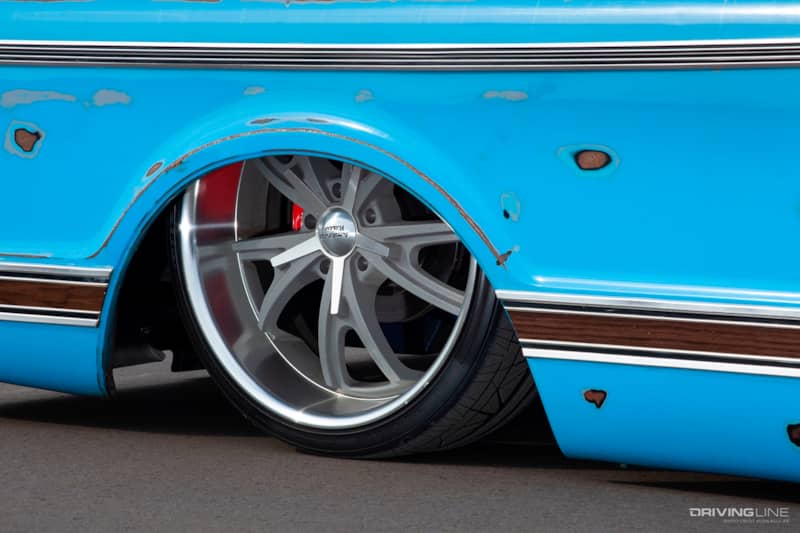 The Goods
Giving this truck an aggressive look is the Porterbuilt airbagged suspension that lets this truck sit flat on the pavement and raise up to drive. It was all set to fit  a set of 20x8.5 and 20x10 American Racing Daytona wheels with 245/35R20 Nitto NT555 G2 tires and 245/30R22 Nitto Invo tires. Though the truck has a different set of front and rear tires due to fitment, all have superior handling in both wet and dry conditions, which is important to a truck that sees this much road time.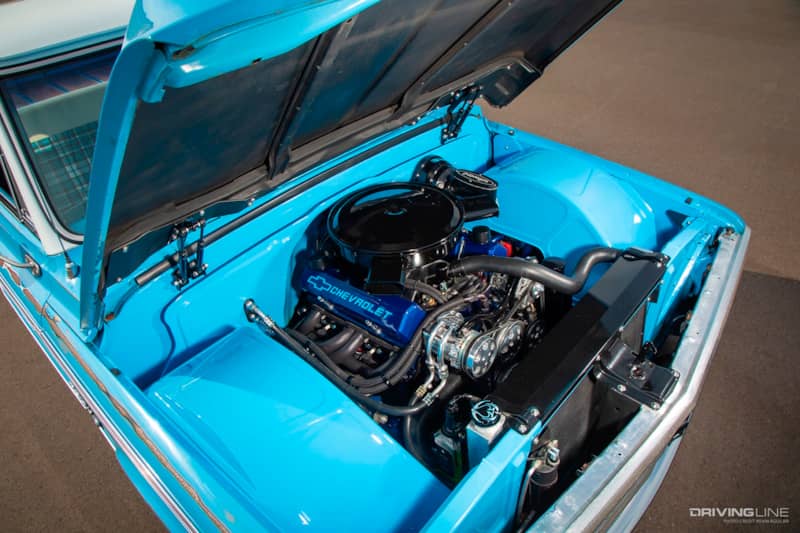 Fire Up & Go
Powering this truck is a tried-and-true 350ci GM crate engine that is backed by a TH350 transmission. Up top is a Holley Sniper fuel injection system that makes sure this baby fires up immediately and runs smooth with on-the-fly tuning. It was also dressed up with a Billet Specialties serpentine system up front and a pair of slick headers from Hedman Hedders to let the exhaust gases flow out.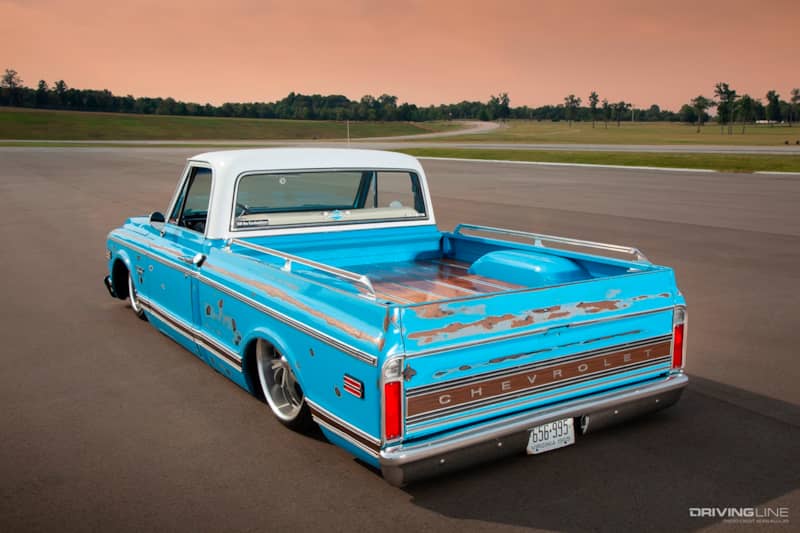 Additional Touches
While Eric loved what Juan had done with the truck, there were still a few tweaks he wanted to see done to truly make the truck his own. To help with this portion of the customization, Eric reached out to Jason Mode of New Creations in Lattimore, NC to lend a hand. "Jason agreed to take on some extra metal and paint work on the truck and was able to install some Hart Fab wheels tubs as well", Eric adds.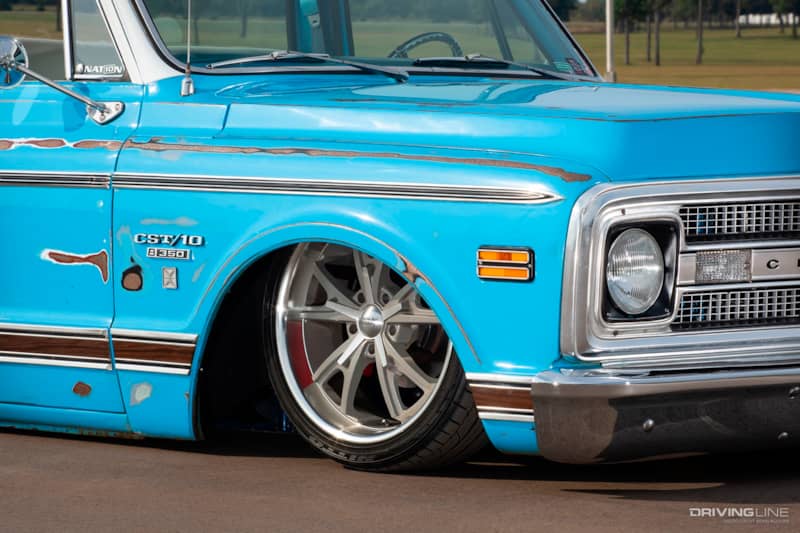 Bought Not Built
Even though Eric would've loved the experience of building his own C10 from scratch, there was just too much going for this particular '69 that he came across to outweigh big potential factors that posed the largest threats to his success. "Being an old hot rodder and always wanting to do things myself, buying a complete truck was never the first option until it was the right option for me."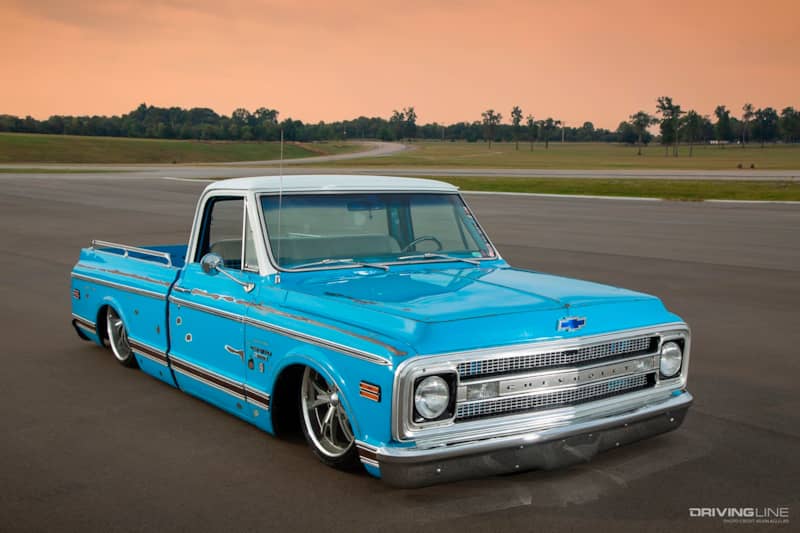 Genuine guys like Eric are into custom vehicles for all the right reasons. Sure, it's great to have a sweet truck to cruise around in, but at the end of the day, there is so much more that it represents. "Chevy or Ford, it makes no difference. People are what make the community and make traveling all of those miles worth it. Trophies are nice, but memories with friends are better."
***Story by John Mata Jr.***