12 Automotive-Inspired Watches Any Car Enthusiast Can Appreciate
If you love cars, you'll probably like at least one of these watches. We never said anything about affording one, though... Whether or not they're worth the money, just learning about these amazing timepieces is totally worth it if you're an auto enthusiast — and hopefully, it will inspire your next watch wardrobe upgrade.
1. ICON Duesey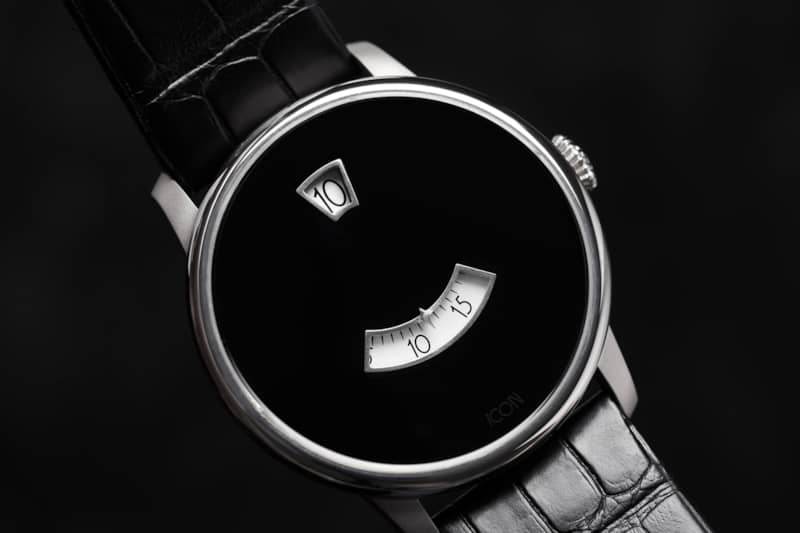 Like many car lovers, automotive designer Jonathan Ward of ICON also has an appreciation for quality timepieces. In fact, he's an avid watch collector. It was just a matter of time *wink* before he created his own ICON watch, unveiled yesterday. Named "The Duesey" after the original Duesenberg tachometer, this expertly crafted watch is perfect for the classic car enthusiast. The price is steep, but it's ICON.
Price: $11,500
Find out more: IconWatchCompany.com
2. Rolex Cosmograph Daytona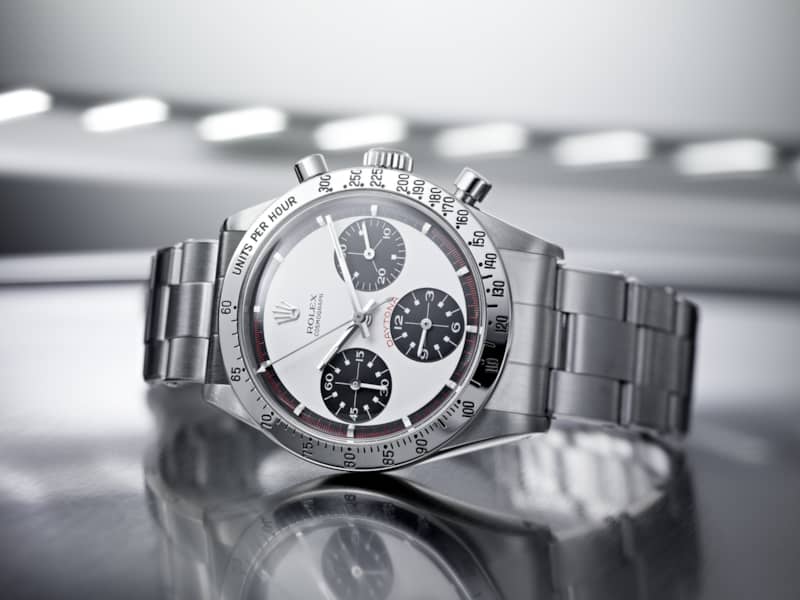 A brand as classic as Rolex better be in on that automotive-watch game. Named after Florida's famed Daytona International Speedway, the Rolex Cosmograph Daytona watch was first produced back in 1963, specifically for professional racing drivers. Most people know the Rolex Daytona as the "Paul Newman" watch; the actor was also an auto racing enthusiast and is said to have worn the watch every day from 1972 through to the rest of his life (2008!).
Price: ~$12,800–$38,400
Find out more: Rolex.com
3. Bremont Jaguar MKIII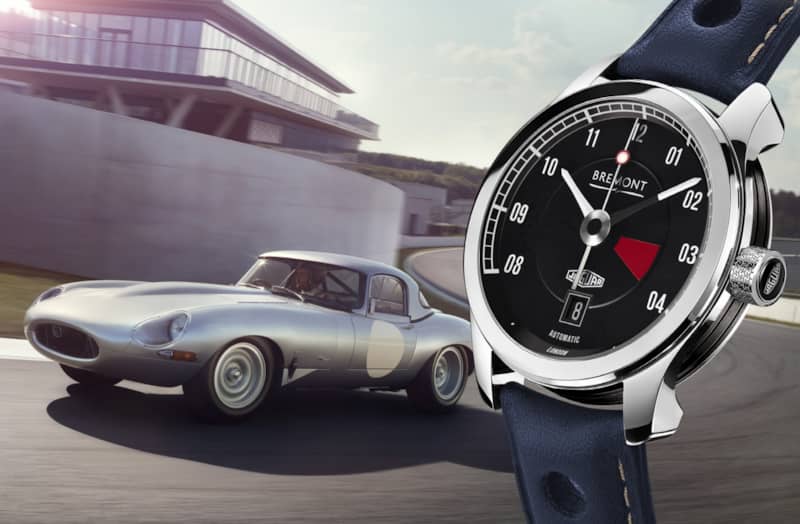 The Bremont MKIII is one of three non-limited edition watches made for Jaguar. A couple years ago when Jaguar released its new E-Types, six limited edition watches were made in conjunction with their release. So, why choose the MKIII, and not the MKI or II? Simple: It's the cheapest one. I'm a fan of minimalist design, but (warning, opinion to follow) this one is a bit bland-looking for my taste.
Price: $4,795
Find out more: Bremont.com
4. REC Watches P51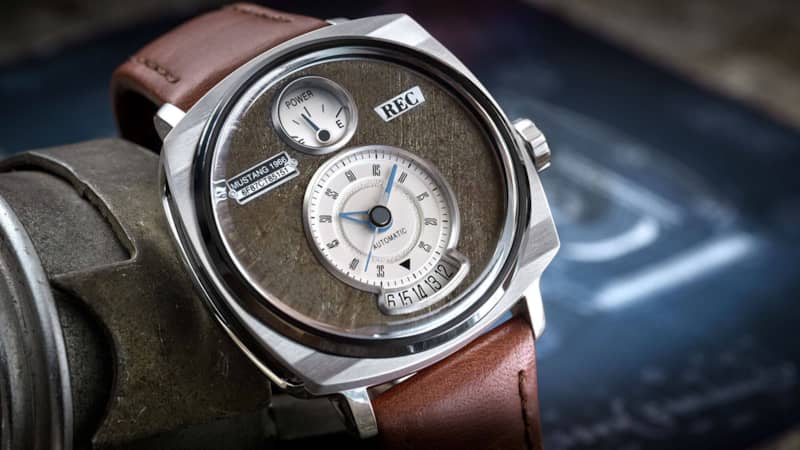 OK, listen up, vintage Mustang fans; this one's for you. REC Watches' P51 series pieces are "handcrafted from salvaged and recycled classic 1960's Ford Mustangs." To give you a better idea of what you're getting, the dials are made from '66 Mustang body panels. Each watch also comes with its own "story card" about the history of the car that is now on your wrist. Cool!
Price: $1,495
Find out more: RECWatches.com
5. Tag Heuer Monaco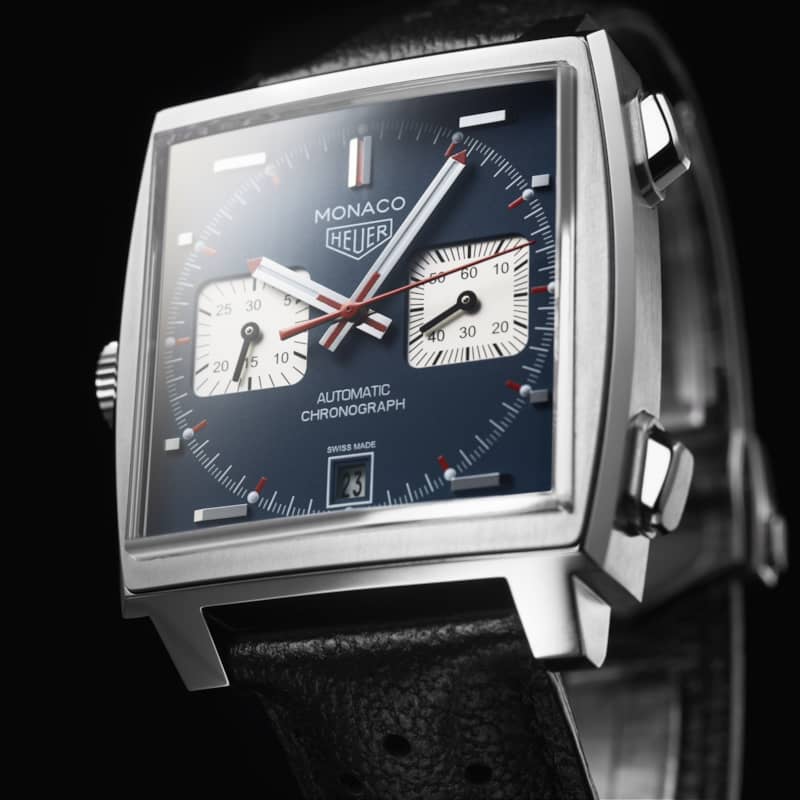 This watch has a lot going for it. First of all, it's square (how quirky and unique!), and it happens to be the world's first ever water-resistant square timepiece, as well as the world's first automatic (self-winding) chronograph (aka "Chronomatic"...clever). But it's most famously known for being worn by Steve McQueen in the 1970s film "Le Mans."
Price: $5,900
Find out more: TagHeuer.com
6. Porsche Design 1919 Globetimer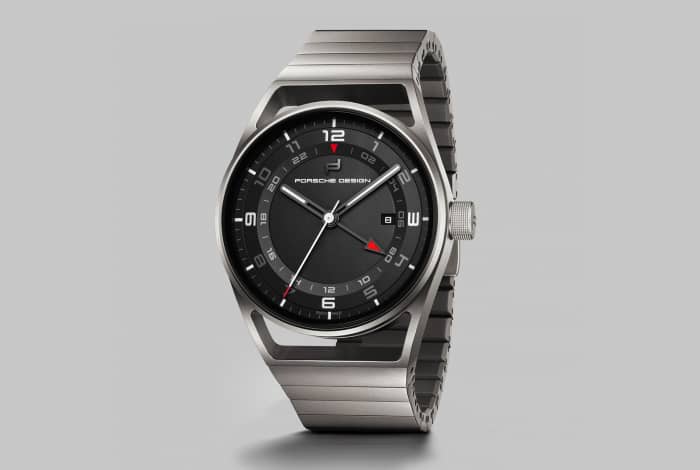 The Porsche Design 1919 Globetimer is a simple but functional option for the international businessperson or frequent flier, displaying two time zones — one with a 24-hour ring. It's probably the most clean-looking of the bunch on this list. Well done, Porsche, well done. I'm a fan.
Price: $3,950
Find out more: Porsche-Design.us
7. Hublot MP-05 LaFerrari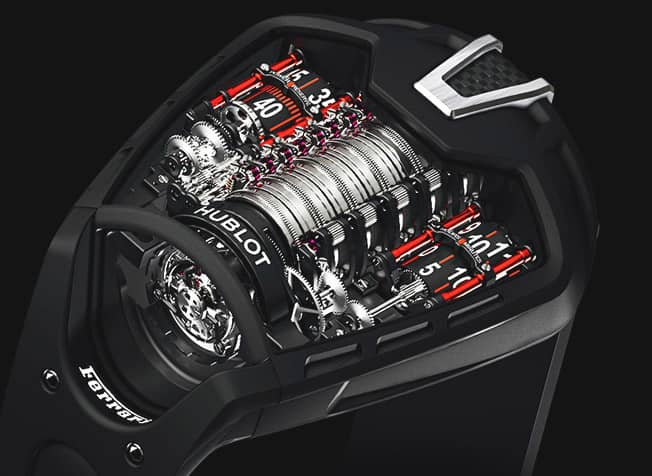 On the complete opposite side of the design spectrum is the Hublot MP-05 LaFerrari, comprised of 637 individual watch parts. (Can someone say, "Extra!"?) I don't know about you, but if I'm going to fork over this much money for a watch (hahaha!), I shouldn't need a tutorial to help me figure out what time it is... But apparently: "The hour and minute are displayed to the right of the barrels, also indicated by means of one anodised black aluminium cylinder each. On their left is the cylinder indicating the power reserve." *Rolls eyes but knows deep down will probably never be able to afford a Ferrari or one of their stupid watches...*
Price: ~$300,000–$500,000
Find out more: Hublot.com
8. Zenith Chronomaster El Primero: Range Rover Special Edition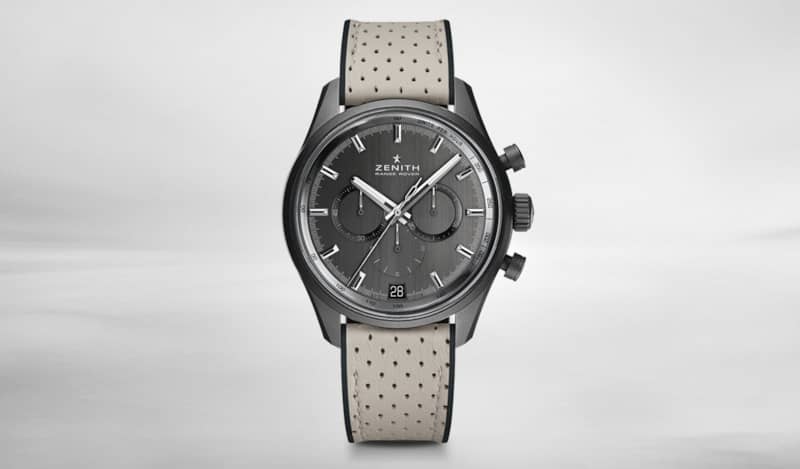 Anyone who buys the Zenith Chronomaster El Primero Range Rover Edition must really love Range Rovers. Like, number-one-fan, doesn't-want-to-go-anywhere-without-their-Range-Rover kind of love. The strap is (you guessed it) from Range Rover leather seats, and the case is aluminum because Range Rovers have aluminum chassis! Now you can wear your heart on your sleeve wrist.
Price: ~$7,000
Find out more: Zenith-Watches.com
9. Parmigiani Bugatti Super Sport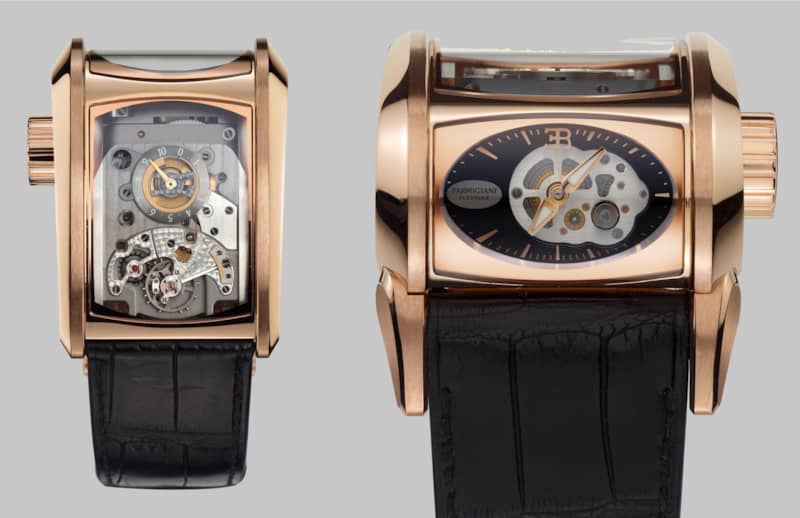 Here's another watch that's got a lot going on — also made for an exotic car, but with half the components as Ferrari's (still, a bit much). Paying homage to the Bugatti Veyron 16.4 Super Sport, this intricate timepiece (although very busy-looking) is designed with the driver in mind — displaying the time on two different planes at certain angles, so you don't have to remove your hand from the wheel to read the time (how practical!). If you need another reason to fork over a quarter million dollars, the watchmaker's name is Parmigiani (I'm looking at you, cheese lovers), which is very close to "parmesan"...so there's that.
Price: ~$250,000
Find out more: Parmigiani.com
10. Halda Race Pilot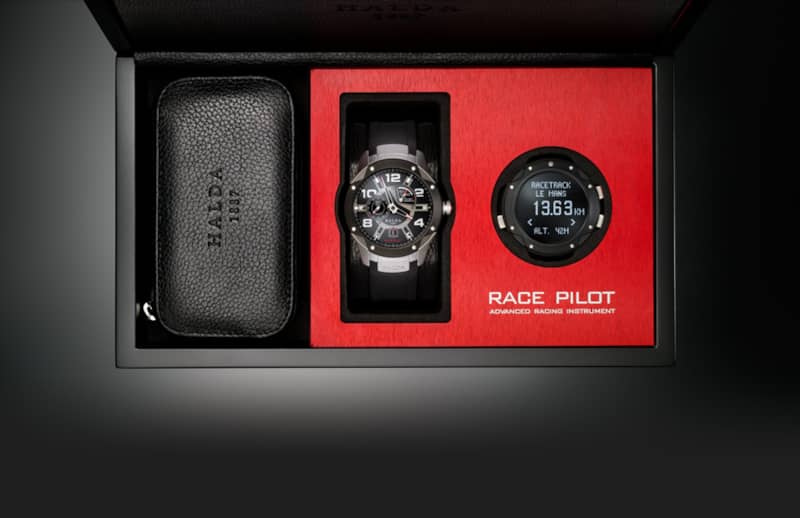 The Halda Race Pilot arguably boasts the coolest concept on this list — namely because of its slick, motorsport-friendly electronic race module (pictured right), and the fact that you can purchase the complete Race Pilot set with the two interchangeable electronic and mechanical modules. Two thumbs up for tech.
Price: ~$16,500
Find out more: HaldaSweden.com
11. Autodromo Stradale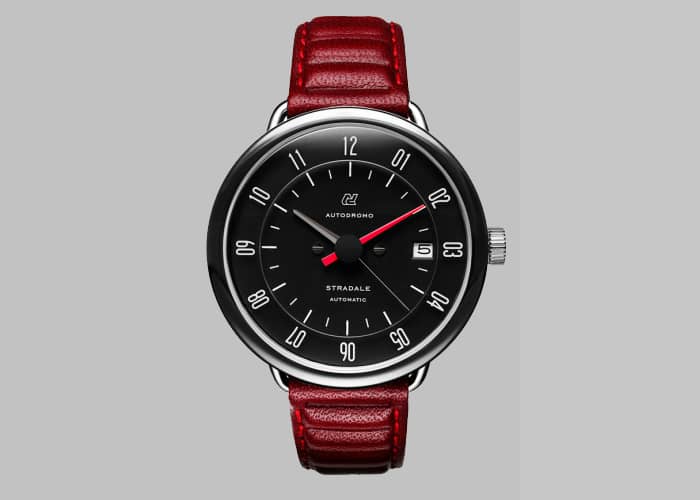 Reminiscing on the Gran Turismo era, the design of this timeless piece is inspired by the dashboards of Italian sports cars from the early 1960s. With the minimalist face design complemented by the leather strap's quilted detailing, the Autodromo Stradale's understated looks retain a hint of luxury. The best part? It's less than a thousand dollars, making it the cheapest watch on this list. Woof.
Price: $875
Find out more: Autodromo.com
12. Breitling Emergency II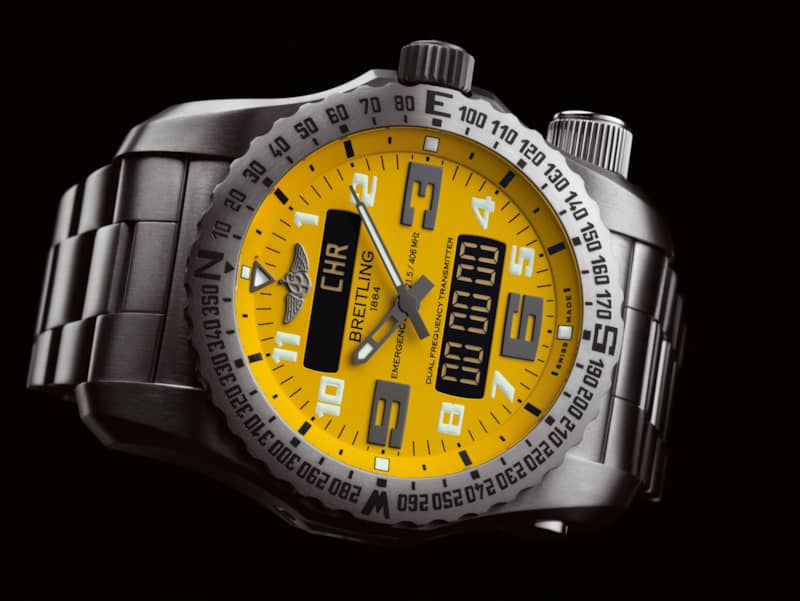 Last but not least, here's one for the adventurous off-roader. Featured on a survival challenge-type episode of "Top Gear" a couple years ago, the Breitling Emergency II is equipped with a built-in Personal Locator Beacon that — in the event of an emergency — you can use to alert search-and-rescue personnel and guide them to your location. Its cost is steep, but can you really put a price on your safety? (Don't worry, I'm done...)
Price: ~$15,000
Find out more: Breitling.com