2017 Toyota Tacoma TRD 4x4 Sport Lifestyle Rig
Color balance, style and the overall look of a vehicle have to be accounted for in a pro-level build. Luckily for Kevin Geraldez, those aspects of a build are exactly within his wheelhouse of skills. He'd always had a passion for trucks and had a decade of designing experience including vehicle livery, logos and concepts on a smaller scale with collectibles and toys. His goal was to put it all together to build his ideal do-it-all rig.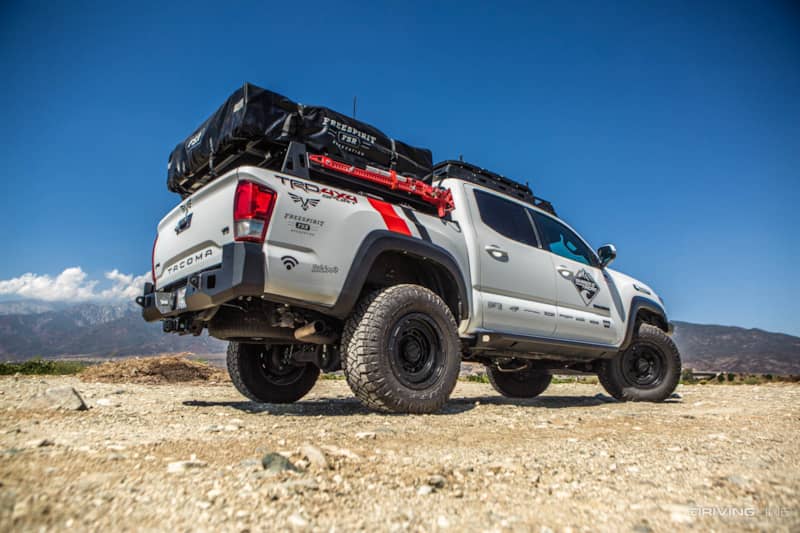 "I was fortunate to grow up during the 80's with lowriders and mini trucks," Kevin said. That exposure influenced much of his work and he appreciates the aesthetic of the era. He dove into the process using his dependable 2017 Toyota Tacoma TRD 4x4 Sport as the foundation for the project.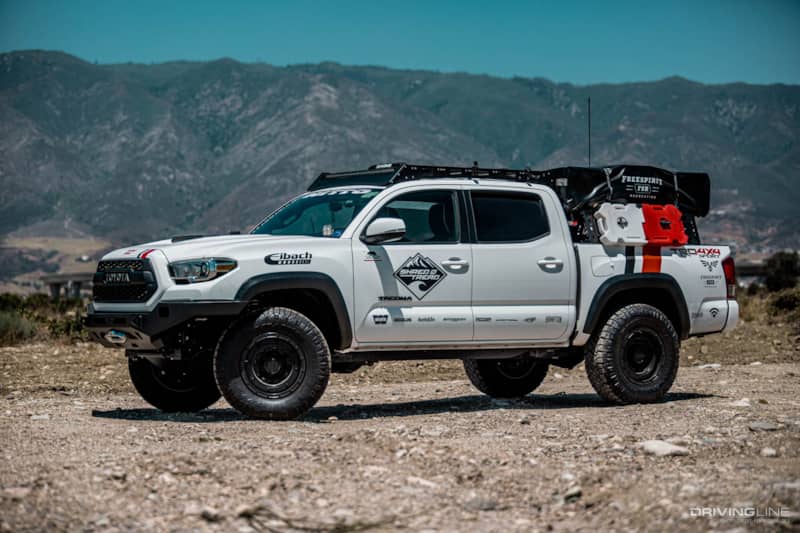 First and foremost, the build had to meet Kevin's needs, and there were many. "I've been surfing since I was 11 and love skating and snowboarding. I wanted a vehicle that could accommodate my hobbies and included room for storage, showering and sleeping. I don't call my vehicle an Overlanding Truck, I consider it my Lifestyle Rig," he said.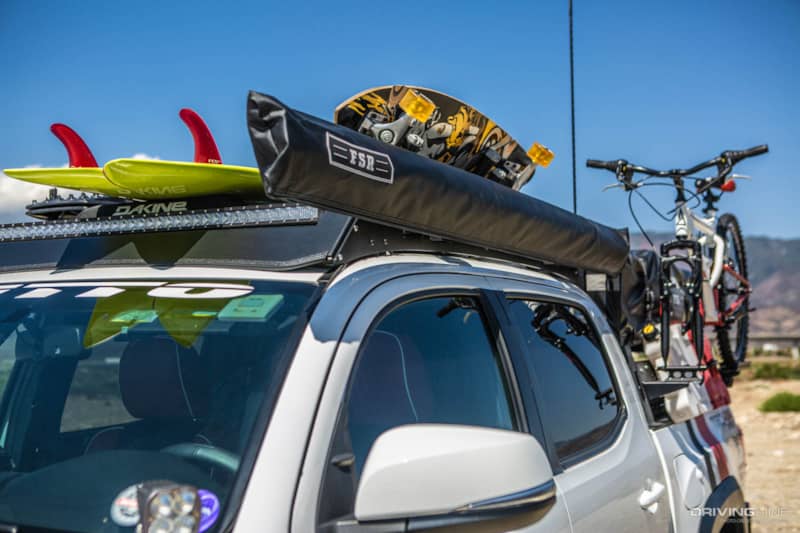 Kevin's first modification to the truck was a roof rack to hold his longboards because they would hang way too far out of his truck bed. Then came the Waterport, a water system that always comes in handy when they shut the water off at the beaches and other government recreational parks. The Decked storage system in the bed was a must-have to hold an assortment of gear, food and more. He considers it one of most useful upgrades he's made to the Toyota.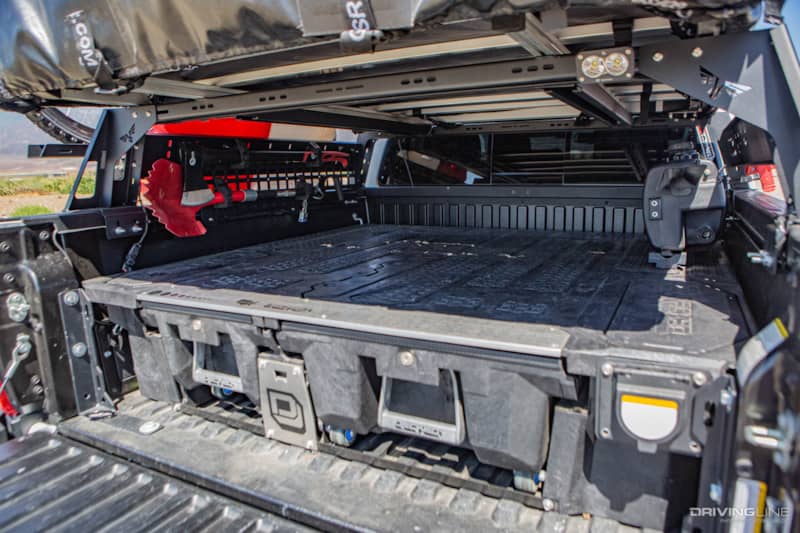 These first few changes made it start to look like a legitimate build, but Kevin wanted to do more. He reached out to his friends in the off-road industry and looked into what other parts were out there. He fostered a relationship with Victory 4x4, located in Michigan—they needed a Tacoma to showcase their armor, roof racks, bed racks for an upcoming show. "I looked at their products online before I committed. Just because a part may be "free" doesn't mean you should put it on your vehicle."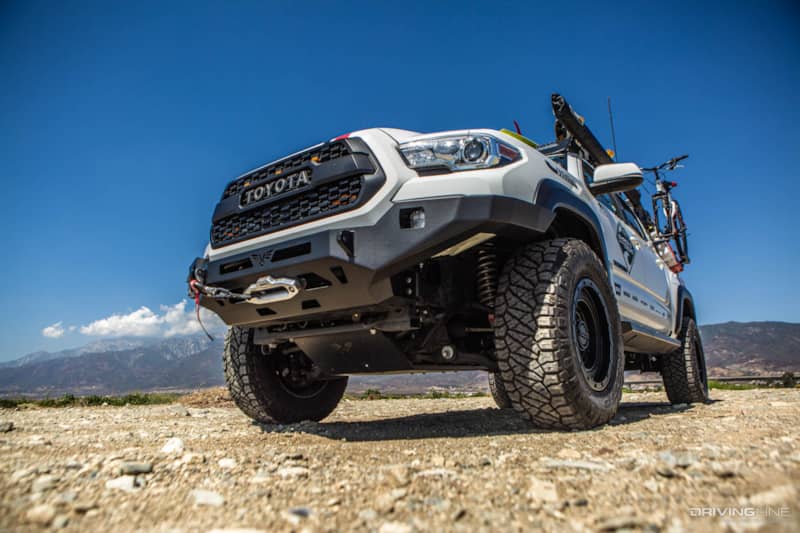 Needless to say, there were no haphazard parts slapped on Kevin's truck, and to get the look just right he had to replace/redo much of the gear he'd previously installed. "I see guys throwing product on their vehicles because it's free and it looks terrible or doesn't work or last—every part should flow and work with the body lines." Kevin said. Once he received all the parts from Victory 4x4 it took about three months to put it all together.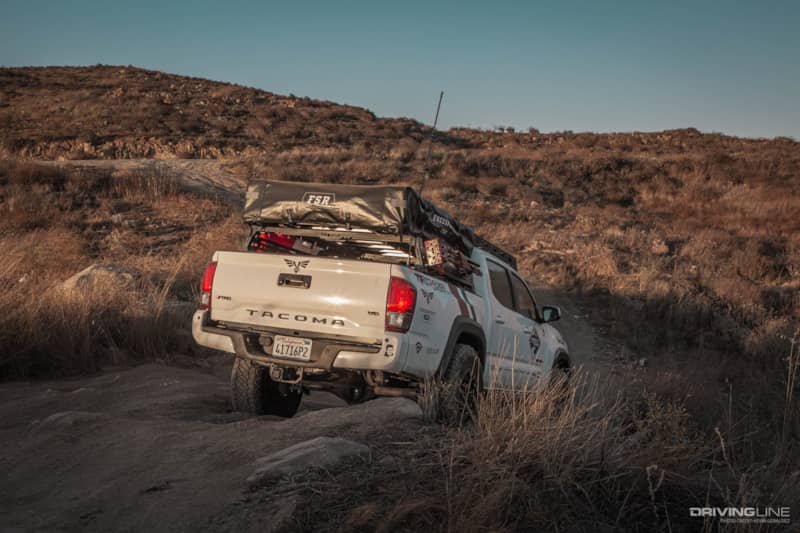 When it came time for suspension, lift and tires, Kevin kept it on the tried-and-true conservative side. "I wanted the practicality of a moderate lift and went with the Pro Truck Lift by Eibach with a 3" rear and 2.5" lift in the front. "It works well, and it didn't ruin the ride," Kevin said. The back of the truck had about 600 lbs added to it and in order to keep the truck stable he added a Deaver Stage two leaf spring pack to handle the extra weight.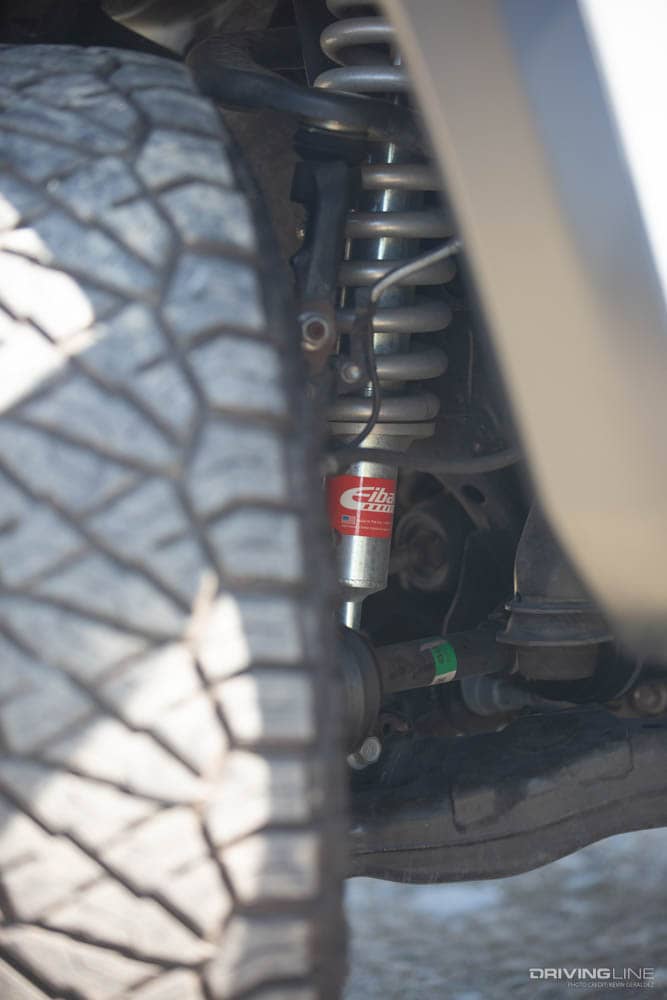 Continuing with his commitment to a consistently high-quality build, he picked up a set of 285/70/17 Nitto Ridge Grappler tires hugging 17" Center Line Patton wheels with -12mm offset to tackle obstacles with ease that he might encounter off-roading.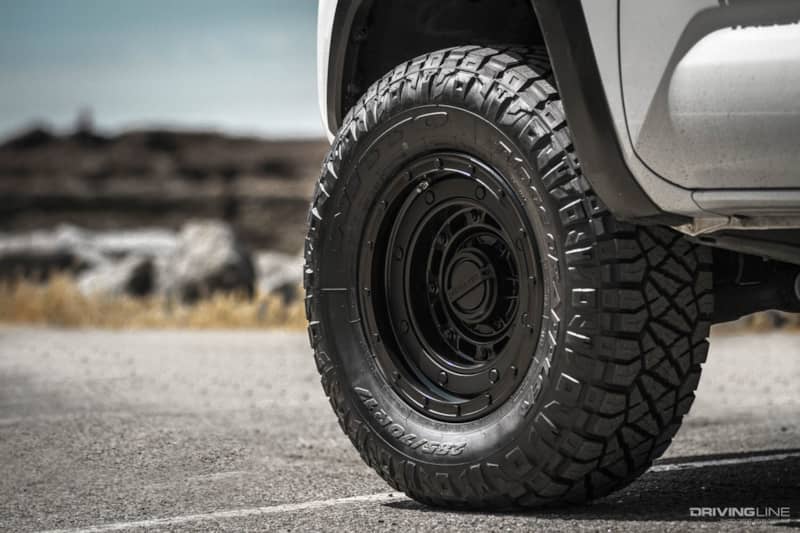 Originally, the interior material was stock cloth and ended up getting automotive leather by Katzkin professionally installed by Stitchcraft, "The leather was the way to go because it doesn't absorb moisture or smells the way cloth does," Kevin said. He ran all his lights by wireless remote through a Trigger Wireless system. "I really like how I can control the lights if I am out of the vehicle, it also has options for strobes and dimming your lights when using the app," he said.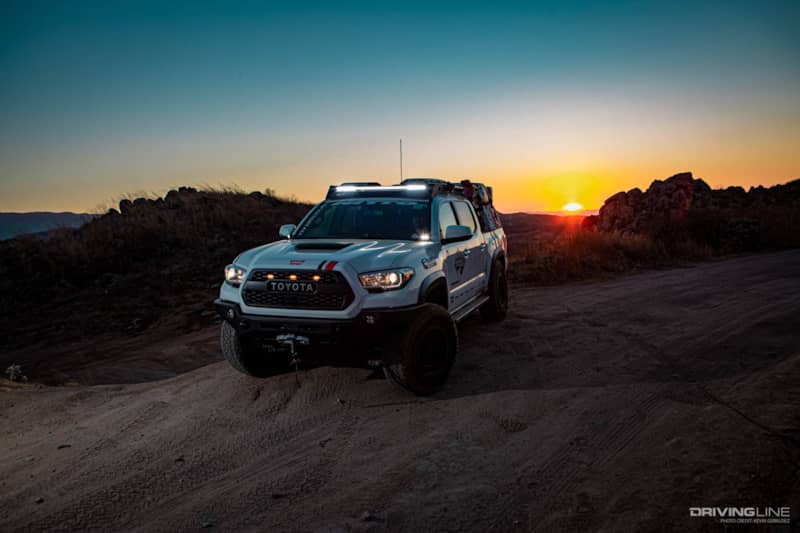 On top of the bed rack is the High Country Tri Layer 55" by Freespirit, "This tent is top notch quality made, and you need to see for yourself how comfortable they are." It's also equipped with one of the leading recovery winches, a WARN ZEON S-10 and Factory 55 flat link.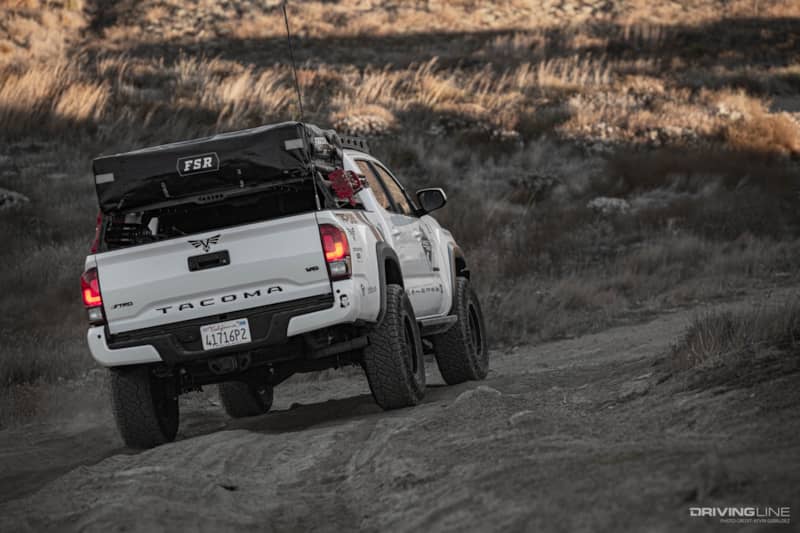 So, what is next? After taking the truck to SEMA 2019 and featuring it at the LA Auto Show he wants to enjoy the truck for a while, get it dirty, and really put all his fun overland gear to the test. He enjoyed putting his Tacoma together on a 1-to-1 scale and hopes to design a diecast 1/64 or maybe even a 1/24 scale version of his truck in the future. Until then, he'll continue to support his friends, enthusiasts and companies with his designs and share what he has learned on building his ultimate lifestyle rig. Follow Kevin Geraldez @shred_n_tread on IG.
Photos by Kevin Geraldez
Love off-road Toyotas? Click here to take a look at this 2011 Tacoma built for overlanding.