2017 Volkswagen GTI: Discovering the Perfect Daily Driver
For us automobile enthusiasts, starting a family can have a huge impact on our hobby. Adding a child to the household can mean less money to spend on project vehicles, less time to spend in the garage wrenching and it could also mean saying goodbye to that two-seater in order to get something more kid-friendly.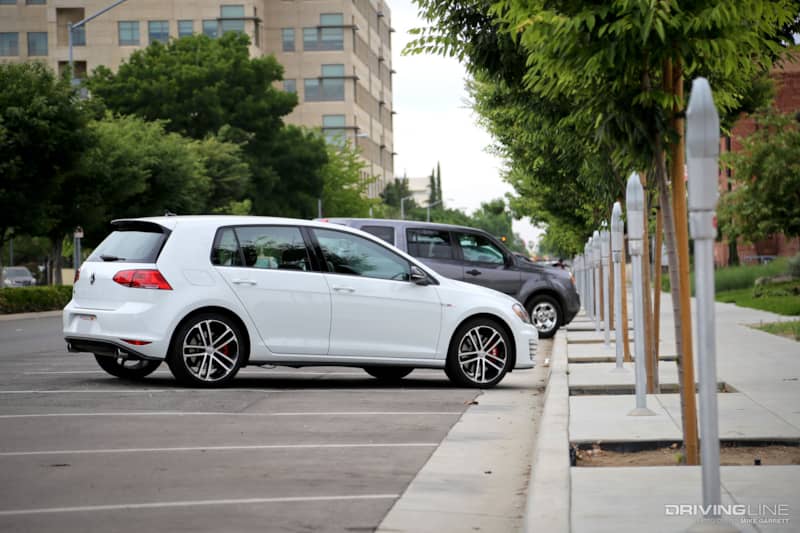 But by no means does having a child mean that automotive fun is over. And just because you have a kid or two shouldn't mean that you are forced into driving a minivan everyday. These days there are plenty of practical AND fun daily drivers that can help keep the mom or dad life interesting.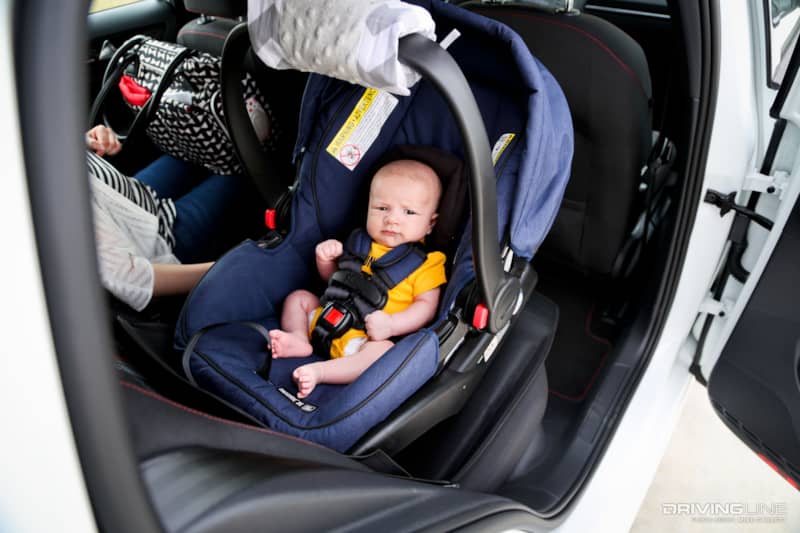 After welcoming my son into the world earlier this spring, I faced a dilemma that many other gearheads have faced. I needed a safe and practical daily driver that could haul the baby and associated gear, but still be fun when I wanted to be. It also had to be wife-friendly – which in my case meant no manual gearboxes.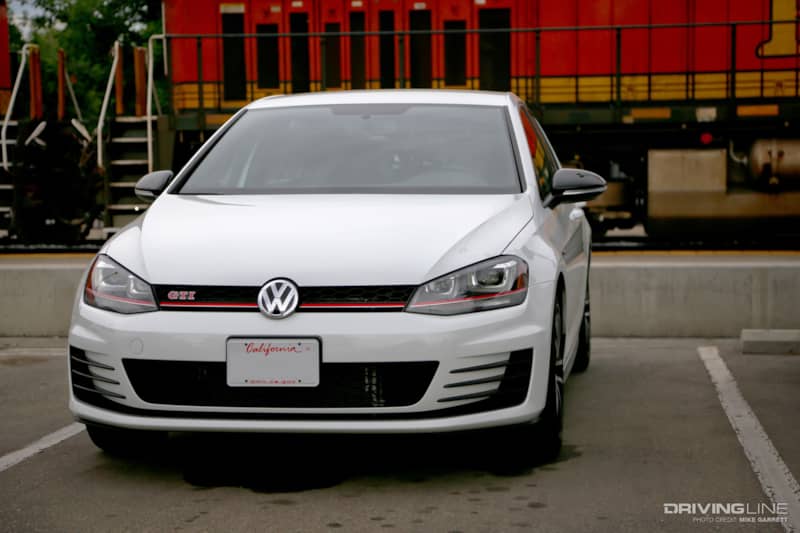 Depending on your budget there are plenty of choices on the new market that should fit these needs, but for me the choice didn't require a whole lot of thought. When it comes to being a jack-of-all-trades, few cars can beat Volkswagen's iconic Golf GTI.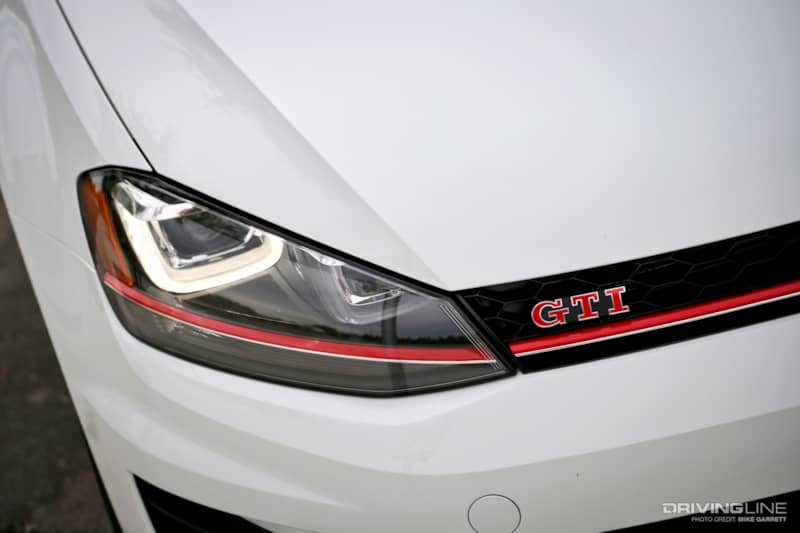 Since its introduction back in the '70s, the GTI has defined the hot hatch. It's relatively affordable, it's quick, handles well, is safe and has plenty of room for a small family. It's a sensible hatchback when you need it to be, and a fun backroad mate when you want it to be - and it delivers decent fuel economy while doing so.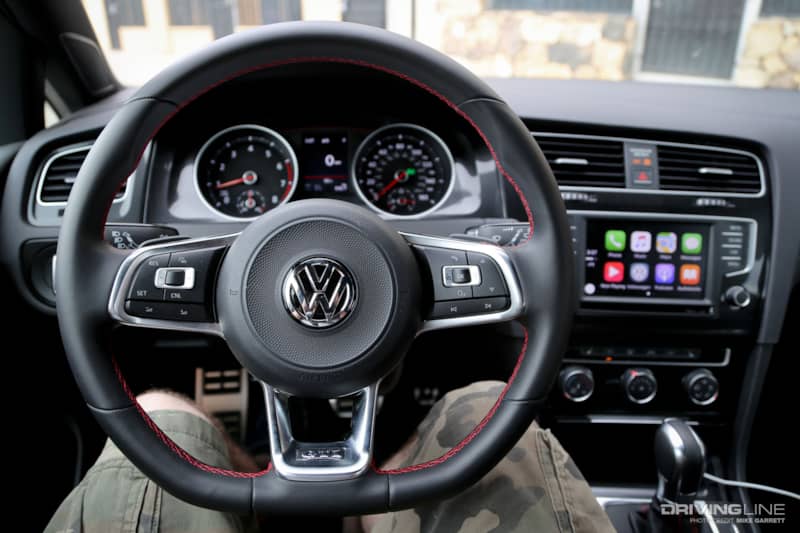 I may have come in with a biased opinion, having formerly owned a 2012 GTI that I really enjoyed. And the latest Mk.7 version takes everything I loved about that car and improves on it. A bit more room, a bit more power, a bit more tech and a little less weight. I knew it would be the perfect compliment to my loud, and slightly obnoxious muscle car project that only seats two and lacks creature comforts of any sort.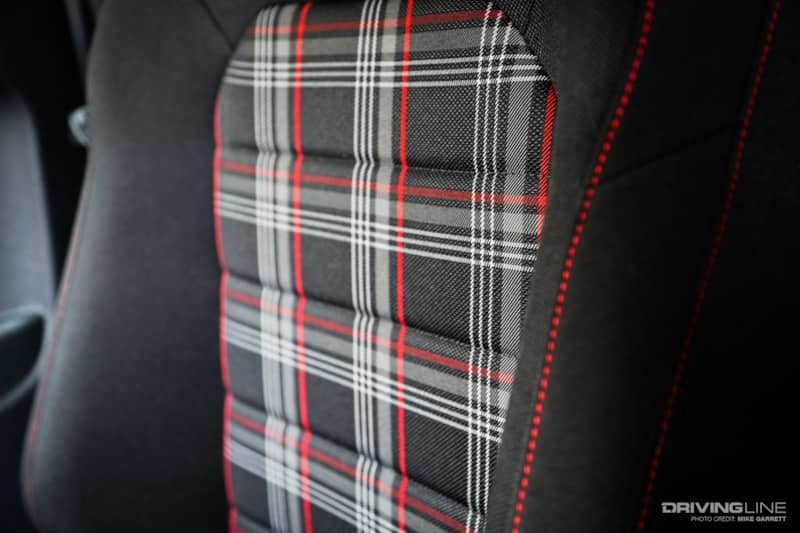 What truly pushed me over the edge to GTI ownership was the addition of the new Sport trim for 2017. Sitting one step up above the base GTI, the Sport adds the vaunted Performance Package (larger brakes, 10 extra horsepower and and a trick electronically controlled mechanical LSD), adaptive HID headlights and keyless access/pushbutton start. All while retaining the cool plaid cloth upholstery that the GTI is known for (higher trims force you to go with leather).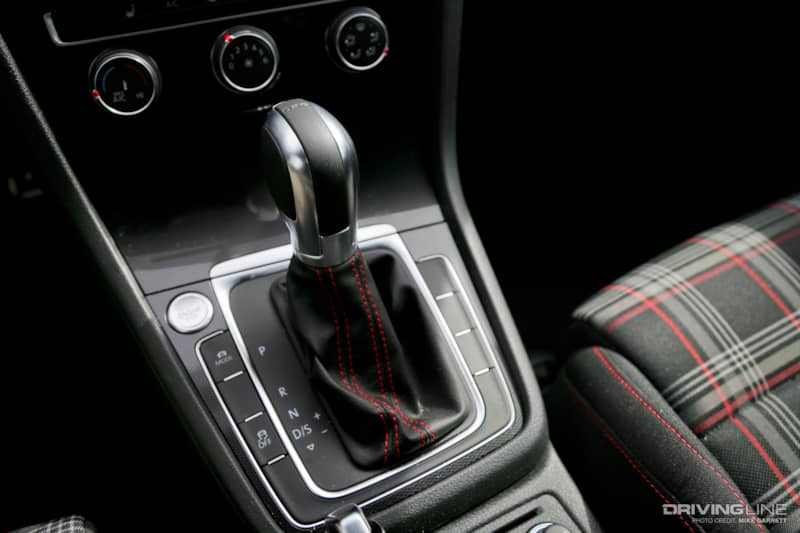 While I certainly love to row my own gears, Volkswagen's GTI DSG transmission delivers excellent performance and my wife won't complain about having to operate a clutch when she gets behind the wheel. There's shift paddles behind the steering wheel of course, along with adjustable drive modes to alter the character of the transmission.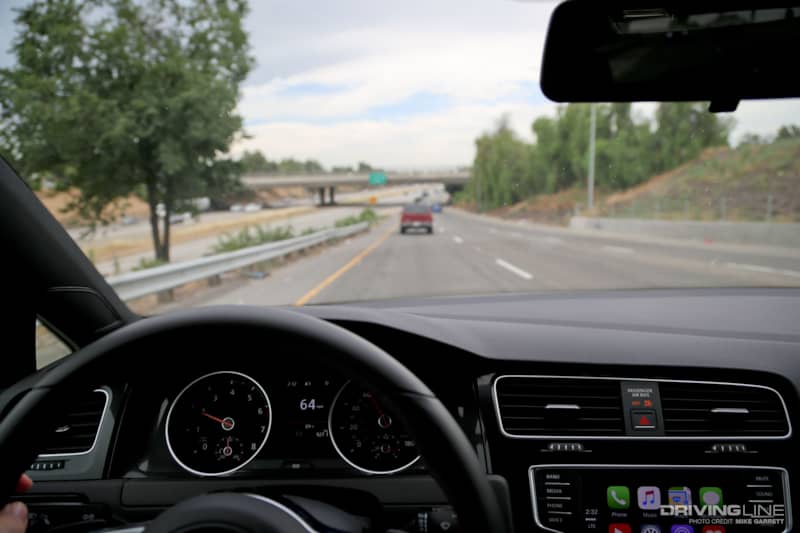 And it's really that dual character that makes the GTI so great. It will eat up highway miles comfortably and quietly - which is always important as I do lots of driving up and down the state of California to shoot events, feature cars, shops and more. But find a twisty stretch of mountain road or a tight freeway onramp and the car just comes alive. With 220 horsepower from its turbocharged 2.0 TSI engine, it won't break any track records, but there's no shortage of fun to be had.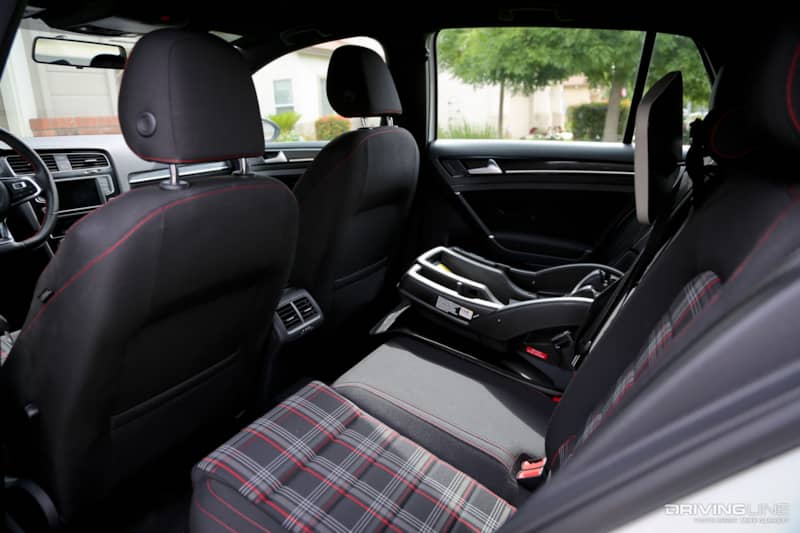 While the interior space isn't going to shame any Honda Odysseys or Chevy Tahoes, it's perfect for most people's needs. The backseat can accommodate adults comfortably and also handle bulky rear-facing infant seats without jamming the passenger's legs into the dashboard.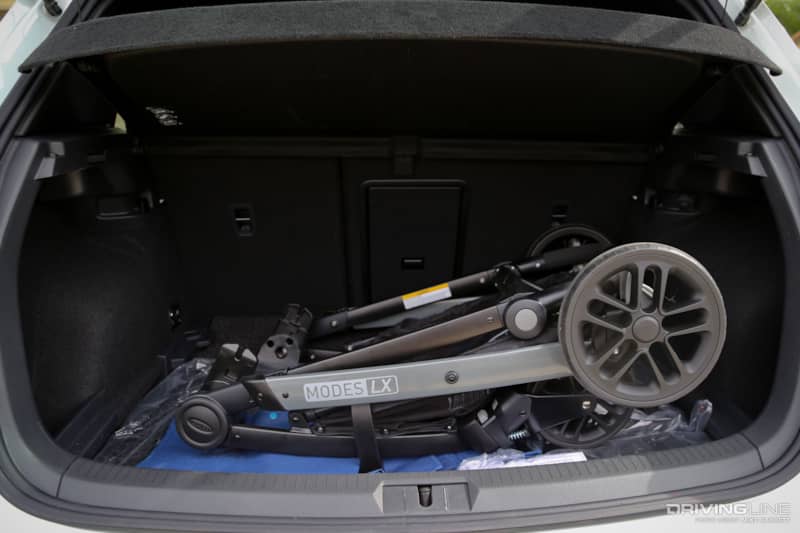 The same goes for the rear cargo area. It's not gigantic, but there's sufficient room for a baby stroller and any other gear we'd reasonably need to bring along. And being able to fold the rear seats down allows for even more cargo space if needed.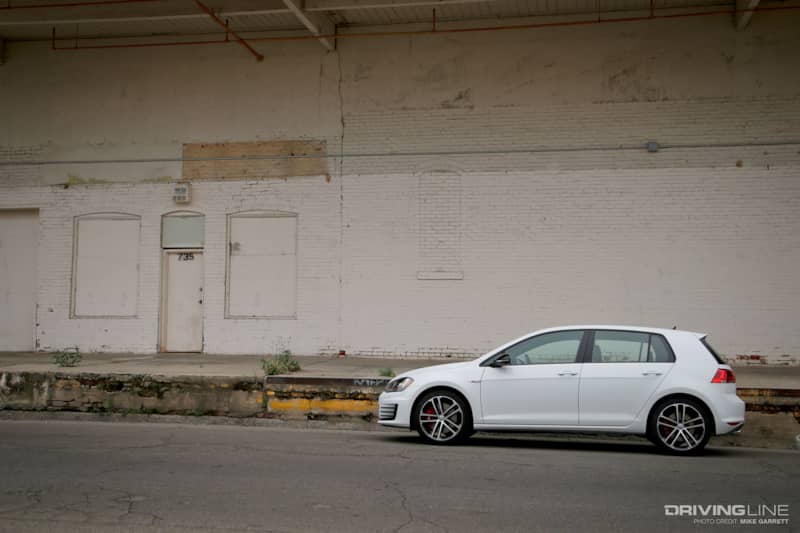 After driving the car for a few weeks and taking it on a couple road trips, I keep coming away more impressed with the overall package. In terms of performance its easy to see why the electronic LSD gets so much praise as it puts the 220 horsepower and 258 pound feet of torque to the ground without any noticeable torque steer and helps the car attack corners without the heavy understeer that most front-drive cars are known for.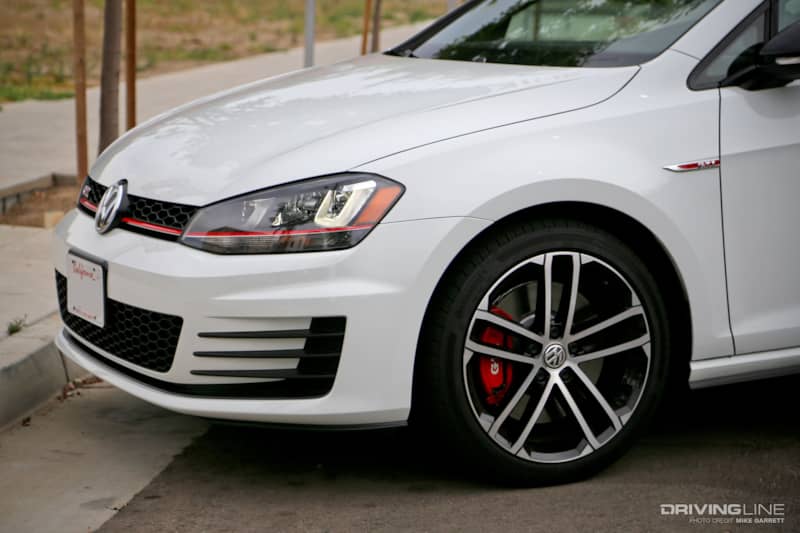 Being a car that does everything so well out of the box, you always wonder if there's room for improvement. Like past GTIs, the Mk.7 has been welcomed by the aftermarket with open arms and there are no shortage of upgrades available. It's basically a question of how far you want to go.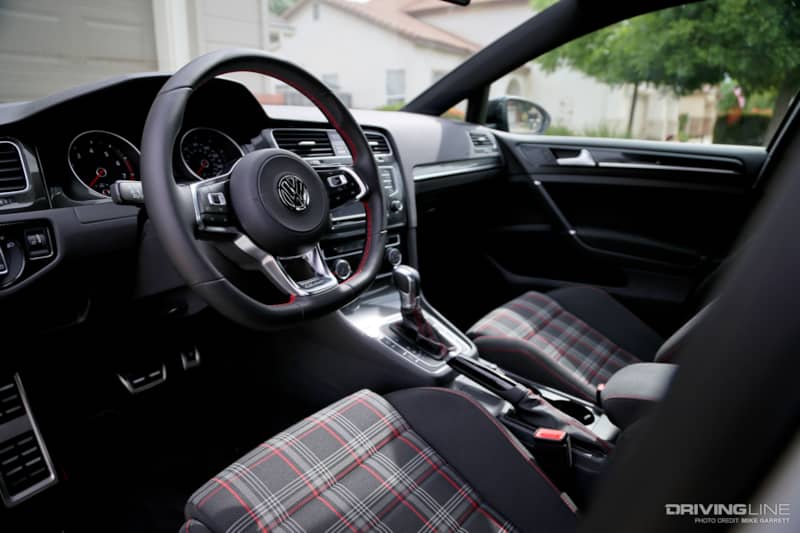 While I'm very happy with the car out of the box, with no plans to make this into a race car or flashy show machine, my mind is already contemplating future upgrades. Wider wheels and stickier rubber would be nice, as would some modest suspension upgrades and a slight power bump.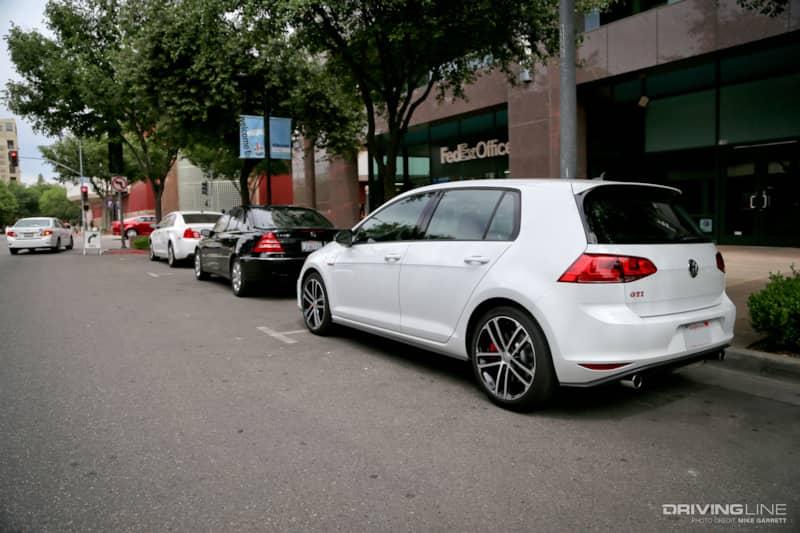 The challenge will be finding the right balance of parts to improve the car without ruining its wonderful balance – while maintaining it as a completely friendly baby hauler, daily driver and comfortable road trip car.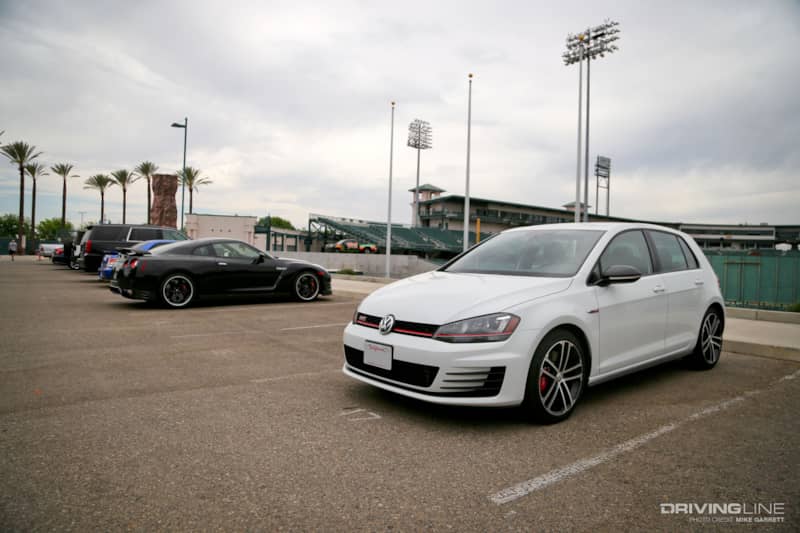 There should be plenty of adventures to come with this car, so stay tuned for more as we see if we can make a good car better and show that there's plenty of fun to be had with a sensible everyday family hatchback.
Then again, there's always VANkulture.