2023 Jeep Wrangler Rubicon 392 Xtreme Recon: What's Gone & What's New
It's still here! If you are a Jeep enthusiast, you should rejoice over the fact that for 2023, you can still purchase a V8-powered Wrangler. How much longer the 392 Wrangler Rubicon will stick around continues to be uncertain. Most rumors say this will be the last year, but that's not set in stone (as far as we know anyhow). No matter what, we say if you want a Wrangler with a V8, it's best to act fast because these continue to be a highly sought-after vehicle
This is now the third production year that the 392 Wrangler has been available. Like every new-model year, there are always a few slight tweaks that make their way into the latest run. In this article, we're going to check out a few of those new details and talk about what's to come with the Hydro-Blue 392 Wrangler you see here today.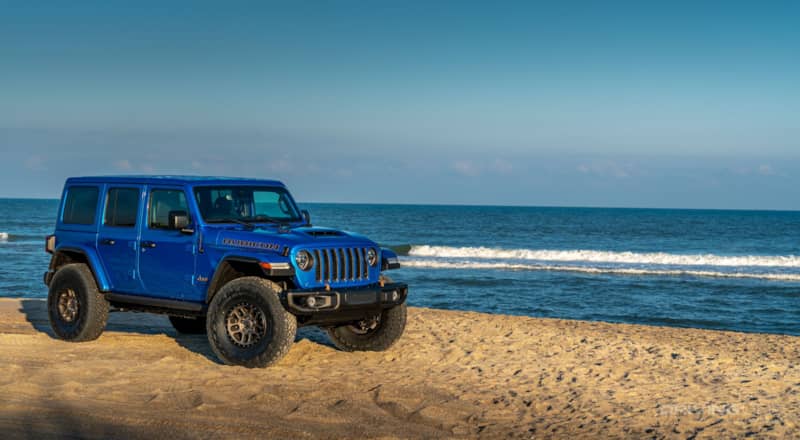 Unlimited No More
One of the biggest changes for 2023 is that Jeep is no longer using Unlimited to designate four-door Wranglers. Where the Unlimited sticker used to reside it simply says Wrangler. So, if you are shopping for a new Wrangler, you'll simply ask your salesman for a four-door or two-door model.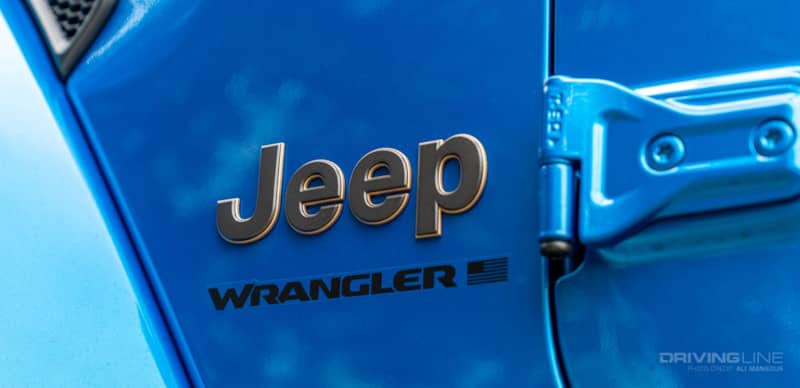 Crash Bracket
Manufacturers are always looking to make their vehicles safer. So, it's no surprise that new safety features are constantly being added on to existing models. For 2023, the Wrangler now has a frame-mounted bracket that you'll find just behind the front passenger tire. We're told some late 2022 models also got this as well, but we now know this is a standard upfit on all JLs. To the best of our knowledge, this device is designed to prevent the tire from pushing into the body in the event of an accident.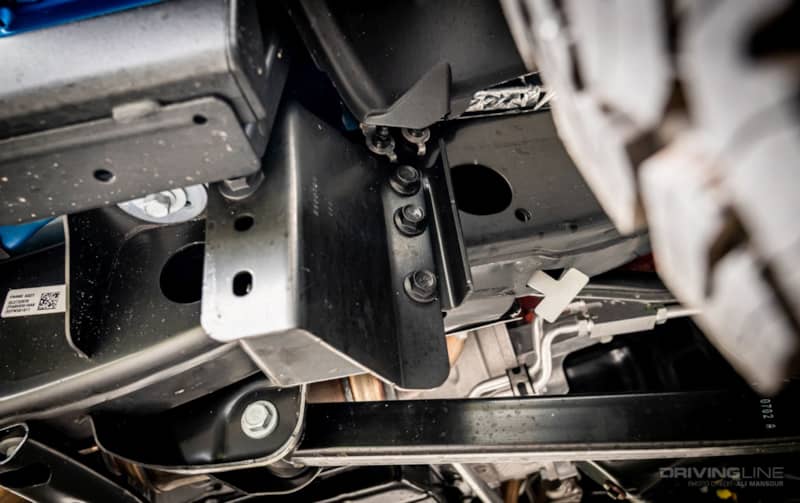 Xtreme Recon Gone?
This 2023 is outfitted with the Xtreme Recon package. Some of the main highlights of this package include 35-inch-tall tires, fender flare extensions, 4.56 gears, and a Mopar reinforced tailgate and tire carrier. While nothing is new with the Xtreme Recon for 2023, we've already seen it removed from the 392 order bank. Hopefully, we will see it return soon as this option is well worth the spend if you are looking for the ultimate turnkey Wrangler.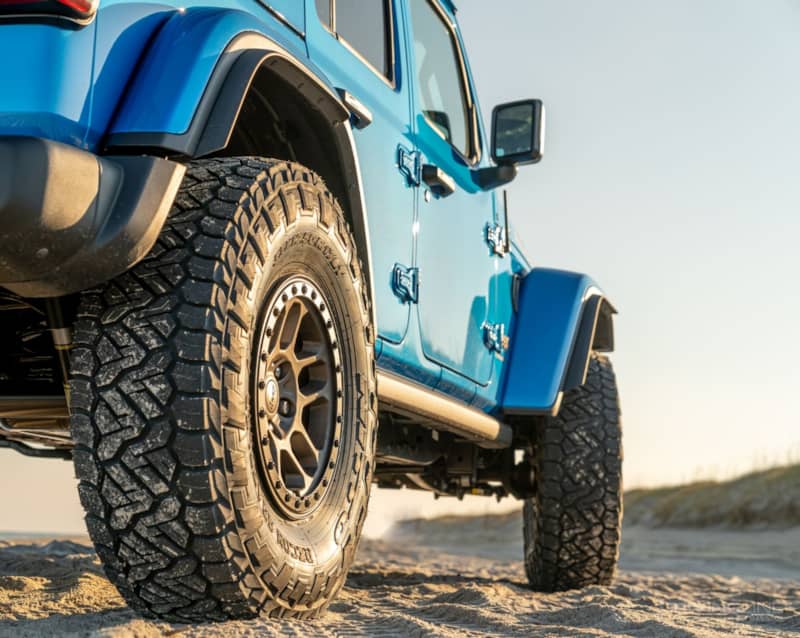 No 20th Anniversary?
One thing we don't understand is why we haven't seen any major news or package that's specific for the 20th anniversary of the Rubicon. Jeep added some neat features for the 10th anniversary of the Rubicon and even teased a 20th anniversary model at the Easter Jeep Safari earlier this year. So, we expected to see something for the 20th anniversary. Our guess is that production and parts availability issues that continue to cripple the auto industry have put the brakes on the 20th anniversary rollout. We're hearing that later in '23 or '24 will be the official unveil of a special anniversary Rubicon model.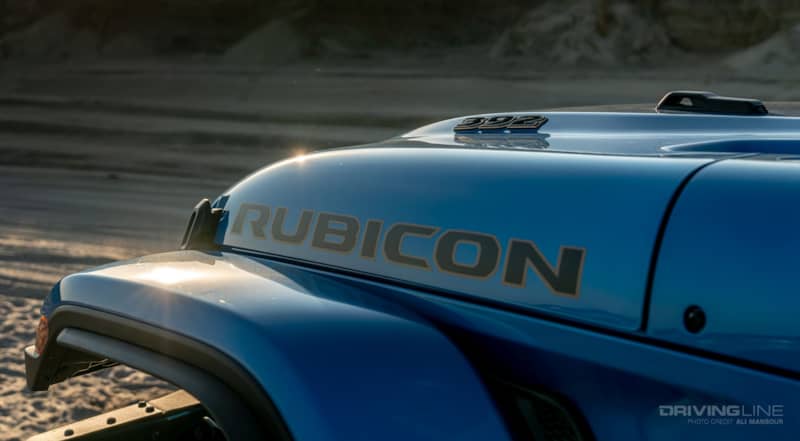 No Dimmer
One thing that has been standard on the Wrangler JL since its launch in the 2018 has been the ability to control and dim the lights that run throughout the cabin. These are those lights that illuminate your cupholders and throw that faint glow on your feet at night. Gone is that dedicated knob and now you just have the single dial to control dash and interior lighting.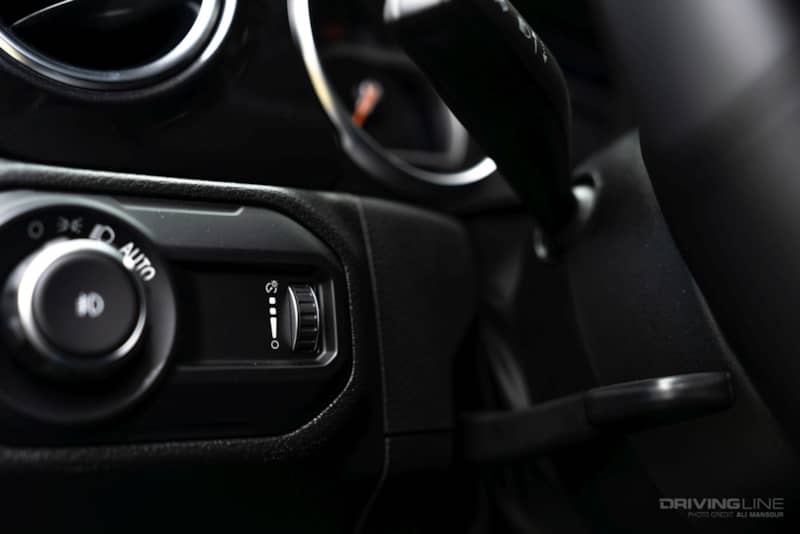 Recon Grappling
One thing we figured our early on with the 392 Wrangler platform fit with the Xtreme Recon package is that it can accept a 37-inch-tall tire without a lift. The only real modification necessary to make this setup work off-road is to swap out the 1-inch bumpstop out back with a 2-inch-tall one. We upgraded this Jeep's tires with a set of 37x12.50R17 Nitto Recon Grappler A/T. Our experience with this all-terrain tire has been overwhelmingly positive both on-road and off. Given it rolls quiet on the street and has plenty of sipes to handle the rainy road days here in North Carolina, it was a great fit for this JL. We'll have full review of this tire coming soon.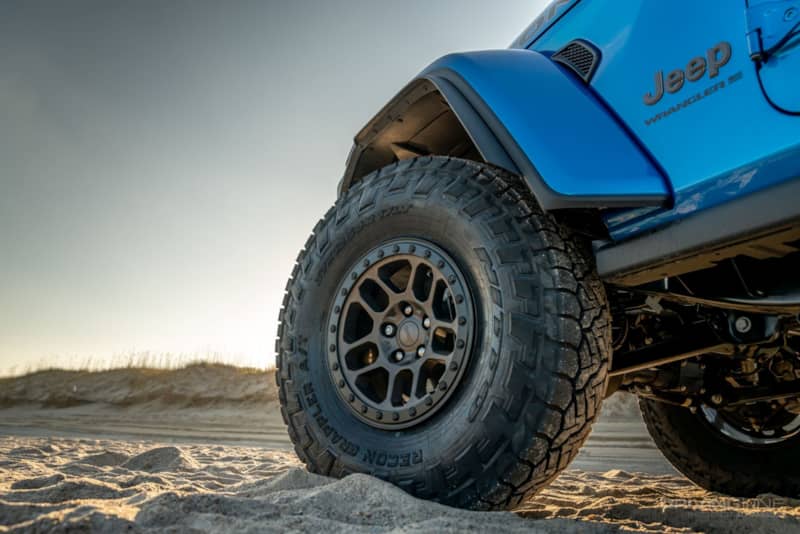 More To Come
We have a few mods and adventures in store for this 2023 Jeep Wrangler 392 XR build. Many of which we will be documenting here, and on the Driving Line YouTube channel. So, be sure to check back in as we continue our fine tuning of what may be the last of the greatest Wrangler ever offered.