Highlights from the 2023 Myrtle Beach Jeep Jam
Every October in Myrtle Beach, South Carolina, thousands of Jeepers converge for the annual Myrtle Beach Jeep Jam. The three-day event mixes beach vibes, wheeling, and all things Jeep. While the event is held at what used to be a strip mall, there is far more than just mall crawlers to be found. From a man made obstacle course and mud pit to a full vendor row and cruise along the shoreline, there are plenty of things to keep all ages of Jeepers entertained.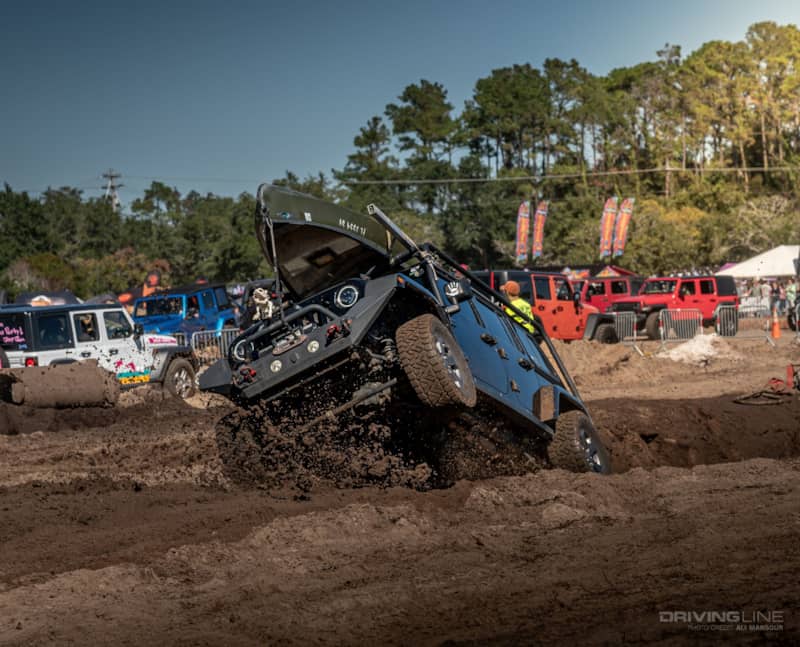 Getting In
The Jeep Jam event is primarily concentrated in one spot, which makes seeing all of the Jeeps extremely easy. However, parking is very limited for spectators. So, if you are interested in attending, we recommend registering for the event ahead of time. This will guarantee you a spot to park and get you right into the mix of the action.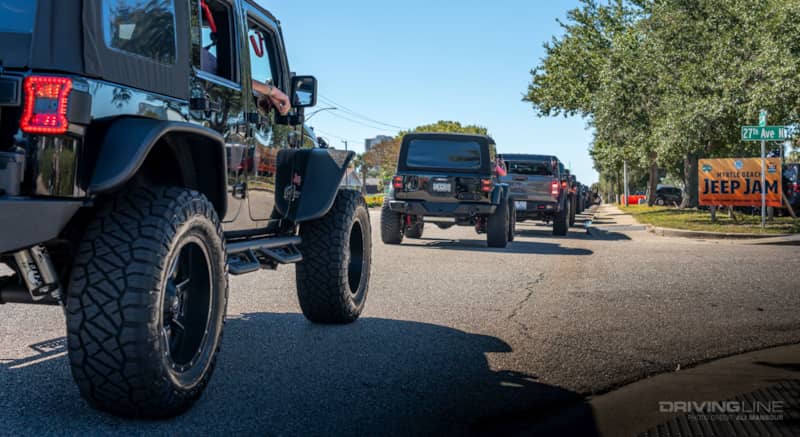 Parking Lot Show
This is a Jeep only event, but that doesn't mean it's limited to Wranglers. In a sea of very well-built modern Jeeps, this Willys pickup on Ridge Grapplers easily stood out. Given the event is held in October, there were plenty of Halloween decorations mixed in with the rides.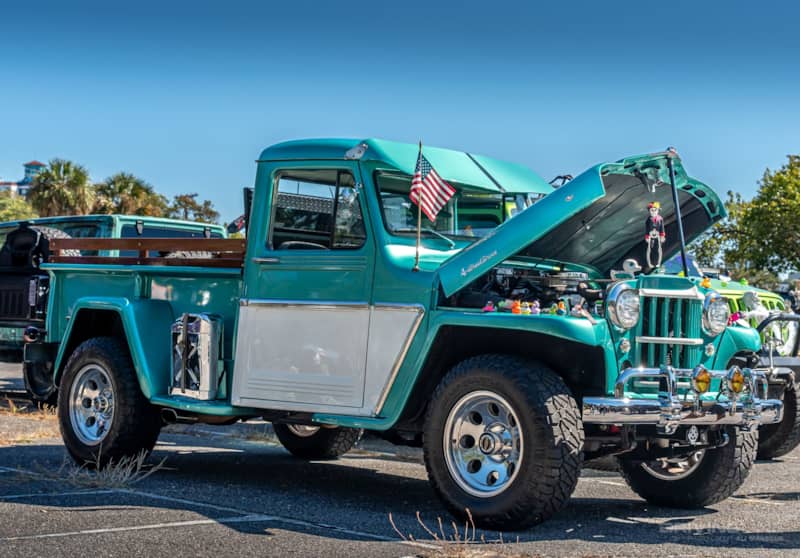 YJ Grappling
Amongst countless Jeeps on 37- and 40-inch-tall tires, it's almost shocking to see something on 35's. It's especially neat to see a YJ. This Wrangler was built by Aggressive Crawlers and features a 3.6L Pentastar conversion. That modern V6 should have no issue roasting those Trail Grapplers on and off-the-trail.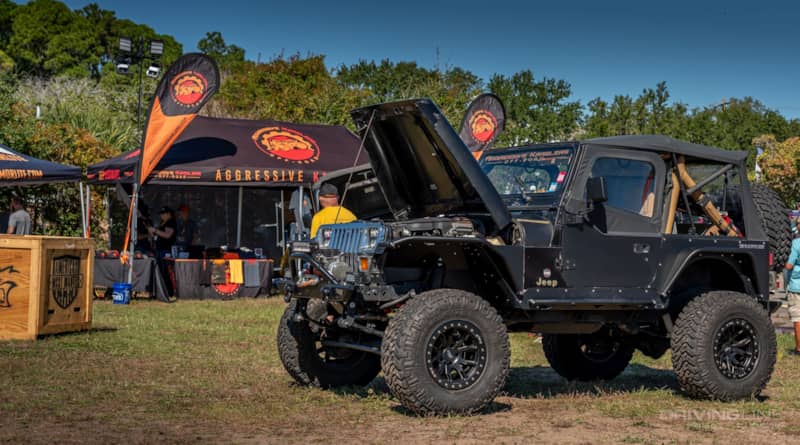 Rock Krawler
Aside from local off-road shops, there were some big aftermarket names in attendance. For this year's event, Rock Krawler Suspension shared booth space with Savvy Off Road. Rock Krawler had their JT on hand sporting one of the more popular Gladiator tire sizes at the show, a 38x13.50R17.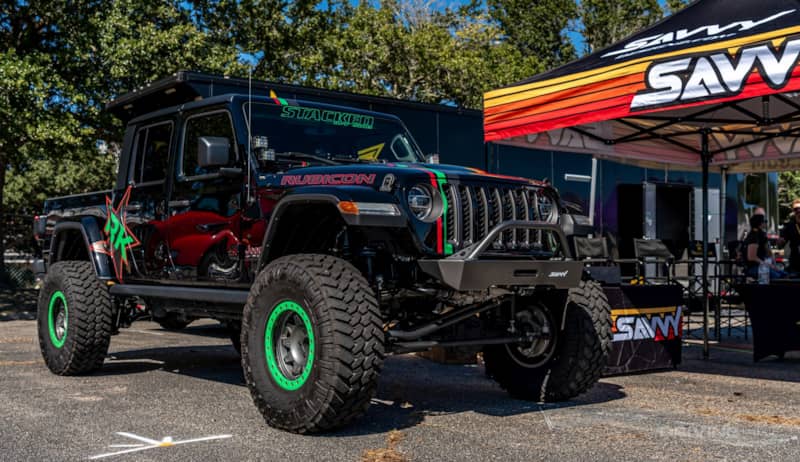 Obstacle Course
If you wanted to show off your rig's capabilities, the off-road course in the center of the show would allow you to do just that. From bone stock to heavily modified, there were a nice mix of obstacles to challenge all build levels. There were even staff on hand to guide you through the course in case you needed a quick spot along the way.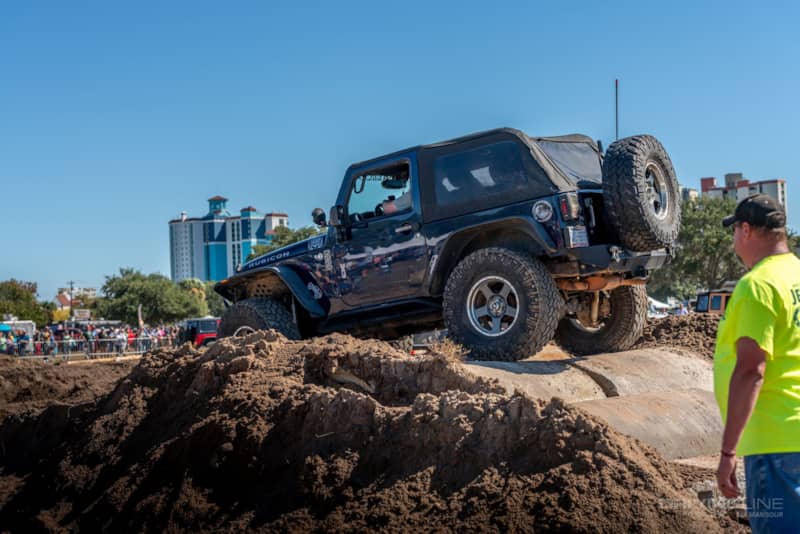 Mud Pit
If you wanted to see (and hear) the big action on the course, it all went down at the two mud pits. This JK hammed down and got both of his driver side Recon Grappler A/T's off the ground. Thankfully, the Jeep quickly settled upon exit and the canoe never let loose!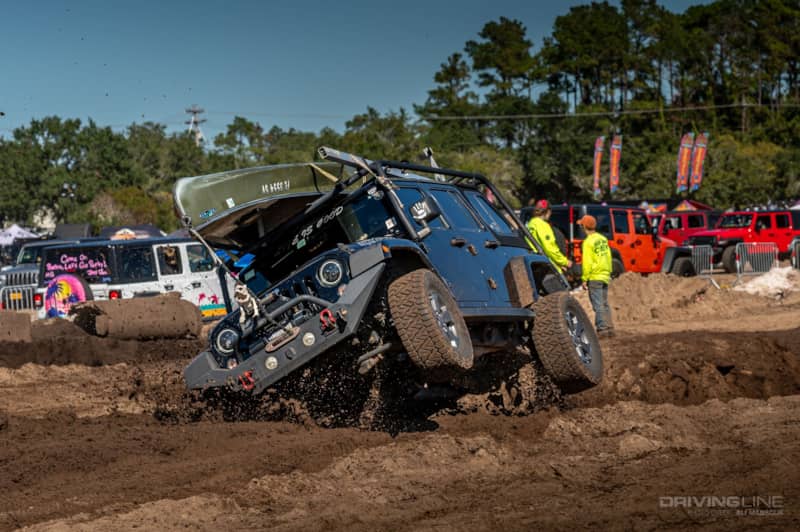 Big Screen
If you needed a break from walking the show, there were bleachers placed on both sides of the obstacle course. These, along with the massive screen, made for a great way to rest up and get a topside view of all of the action.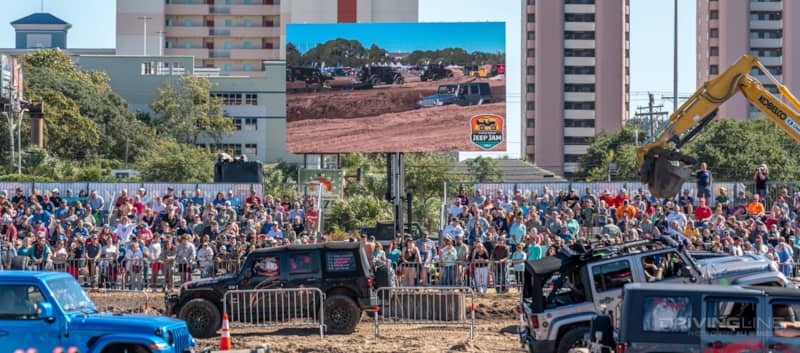 Ducks
Yes. There were plenty of ducks. Big ducks in fact.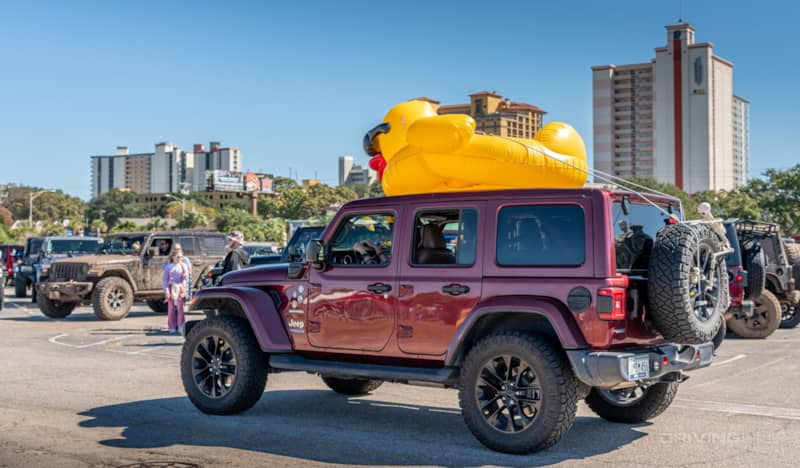 Flex Ramp
A crowd favorite and staple at events across the country is the Metal Cloak RTI trailer. Don't forget, if you want to squeeze out a high score on the ramp, be sure to disconnect your sway bar and air down your tires to trail pressure.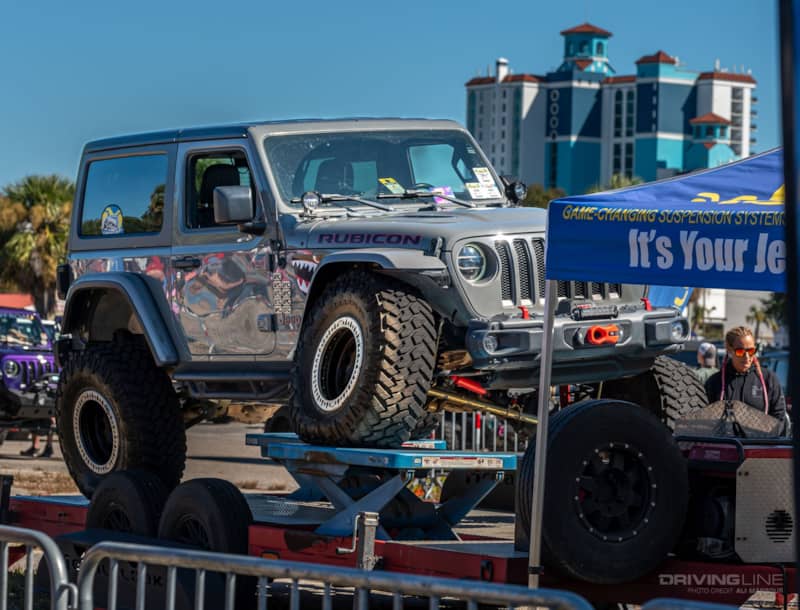 Mini Jeeps
There were a few of these "mini Jeeps" at the show. Some even running plates so they can be used on the road. Needless to say, the kids now have a new item to put at the top of Santa's want list this year.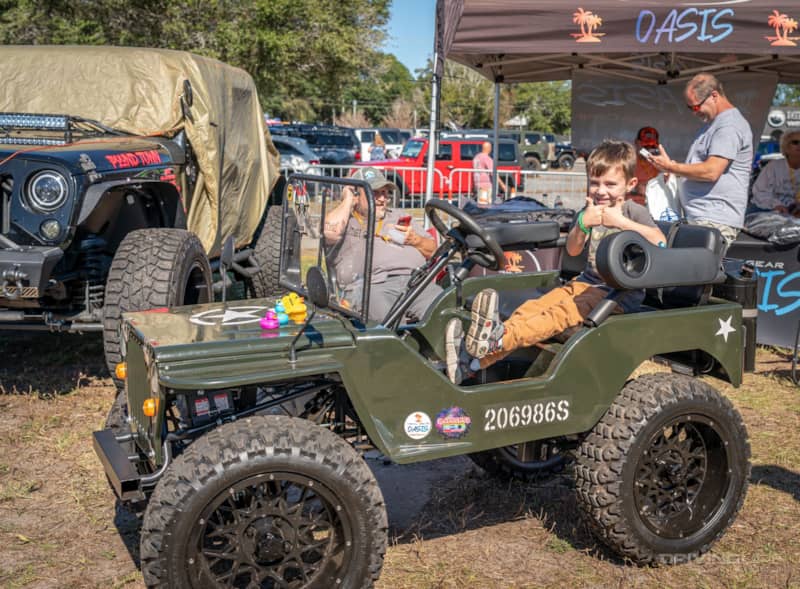 Beach Driving
You can drive on the shoreline at Myrtle Beach if sign up for one of the official Jeep Jam rides. If not, you will not be able to put your tires on the sand as this part of South Carolina's coast is pedestrian only.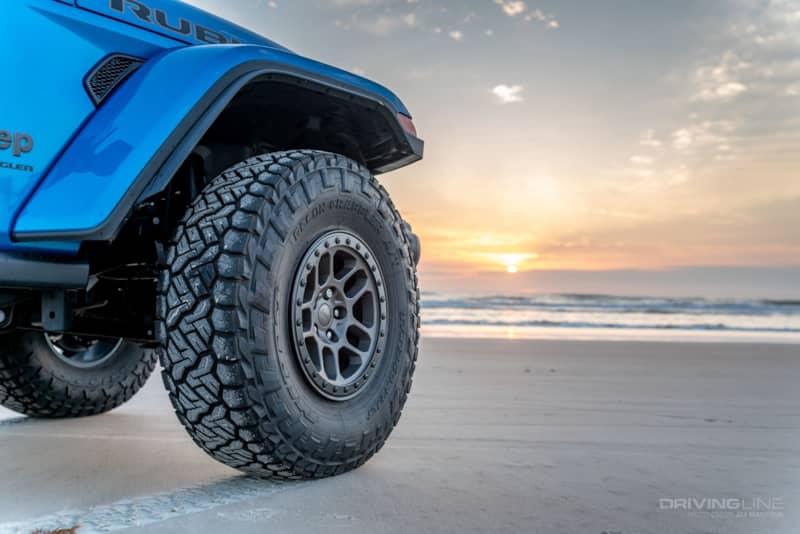 More From

Driving Line
How do the Jeep Jam compare to Jeep Beach? Check out our video HERE.