Jeep Beach 2023 Event Recap
It's one of the biggest Jeep events in the U.S. and this year marked its 20th Anniversary. Jeep Beach in Daytona Beach, Florida, is an annual tradition that combines historic beaches, non-stop activities, and a melting pot of seven-slot builds from across the nation. It's been a few years since we made the trek down to the event. So, we decided to dust off our straw hat, toss on some sunscreen, and head south to attend Jeep Beach 2023.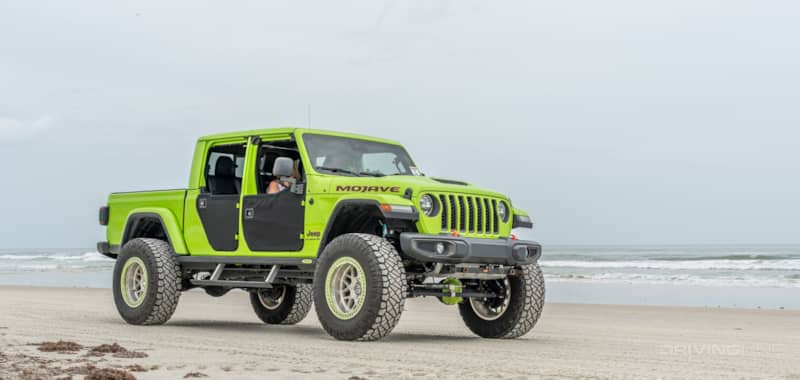 Recon Ride
Daytona Beach, Florida, is a touch over 600 miles from our home in Wilmington, North Carolina. Making the ride down comfortable and quick was this 2023 Jeep Wrangler Rubicon 392. Aside from the 37x12.50R17 Nitto Recon Grappler A/T's and a 2-inch rear bump stop, this Jeep is basically stock. Using our Tazer JL Mini to keep the put the Jeep two-wheel drive, the XR 392 averaged just over 16 miles per gallon.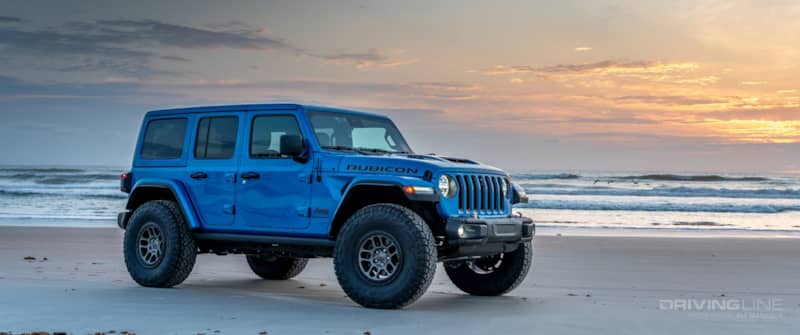 Beach Driving
One of the biggest draws of Daytona Beach, Florida, is the fact that you can drive on the historic shoreline. Despite remnants from last year's brutal hurricane season still lingering, there were plenty of hotels open and places to set up on the beach. While you don't need four-wheel drive to cruise on top of the hard-packed sand, you will need to know the tide schedule. We found at high tide, much of the beach is borderline impassable.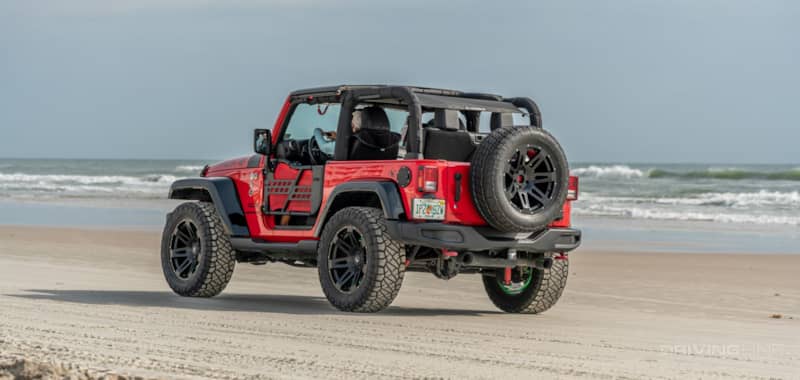 Miller Time
Jeep Beach can make for an excellent family vacation. We actually caught up with our friend, and two-time King of the Hammers champion, Erik Miller enjoying some downtime with his wife and two boys while we were there. His family wagon for the week was his freshly revamped 2016 Jeep Wrangler JK that's running his Spidertrax-based axles, 42-inch-tall Nitto Trail Grapplers, and external tube Fox bypass shocks.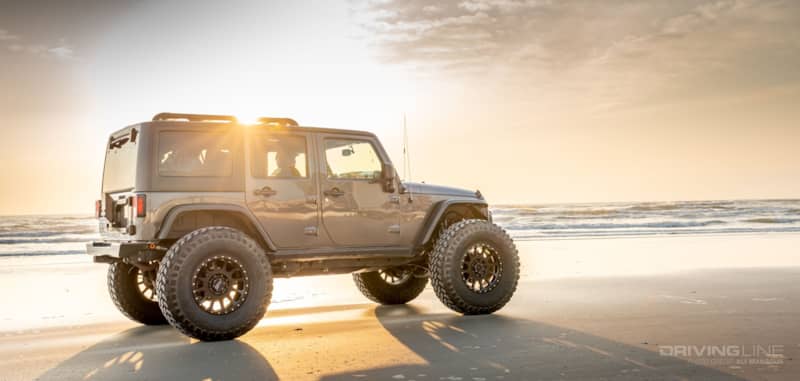 Jeep Parade
We're not big night owls, so the afterparty assortment of Jeep Beach activities doesn't draw us in. However, we do love to check out different Jeep builds. Even if you spend just a few hours on the sand, you'll be treated to what seems like a never-ending Jeep parade.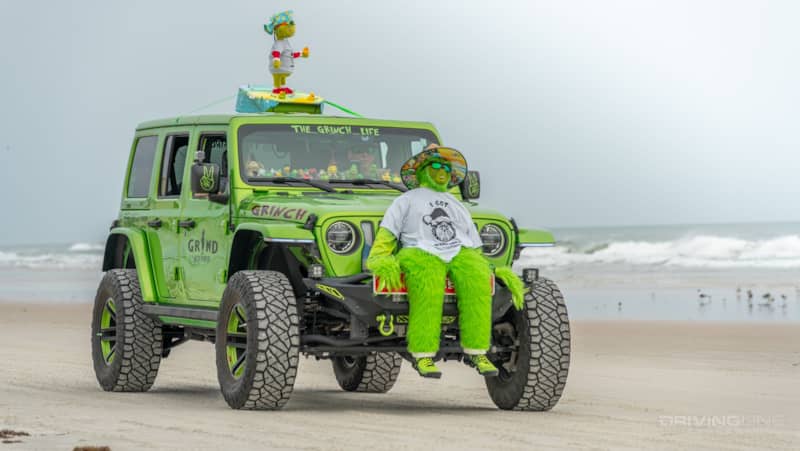 Speedway Obstacle Course
On Friday and Saturday, Jeep Beach sets up inside the Daytona International Speedway. There are vendors, food trucks, live music, and an obstacle course. With a variety of different lines to choose from (and a row of bleachers to sit and enjoy the view), the obstacle course provided excellent non-stop entertainment for drivers and attendees alike.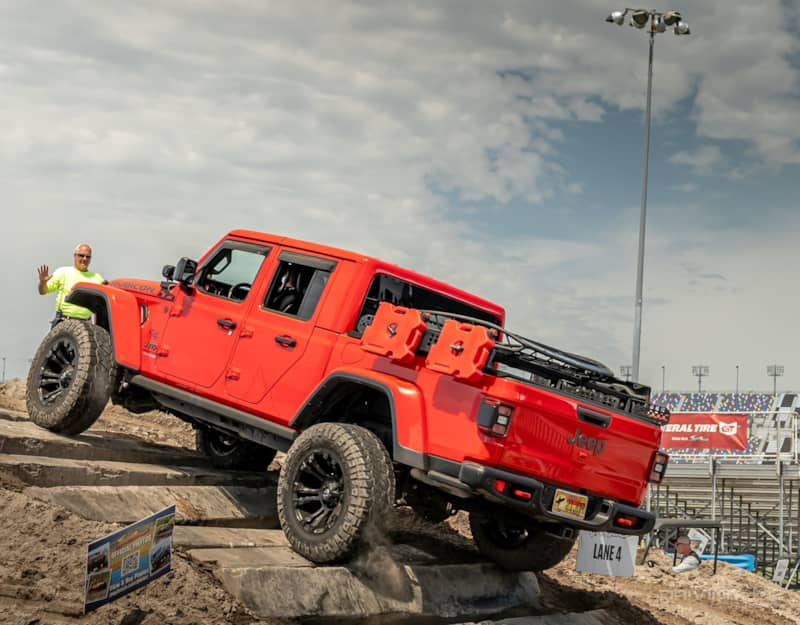 Vendors That Care
If you had a question about a product or wanted to get hands on with what your next upgrade might be, the massive vender section at the event gave you plenty of great companies to chat with. Enthusiast tire manufacturer Nitto Tire was also on hand to answer questions, showcase its latest offerings, and of course, hand out swag.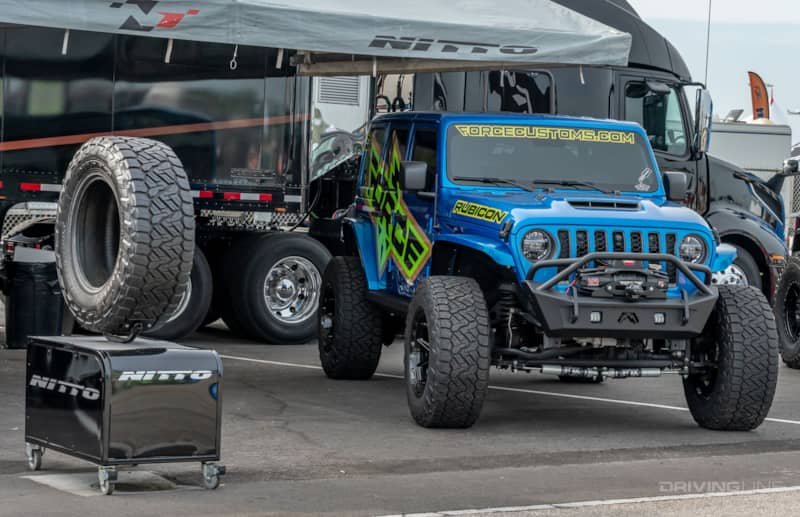 6x6
One trend that came out of Florida very early on with the Gladiator platform was the transformation of the JT from a 4x4, to a 6x6. We stopped by the JKS Manufacturing booth to check out this incredible Hemi-powered one from Roco 4x4. Don't worry, we took lots of pictures and will be doing a full breakdown on this triple-axled build on 40s.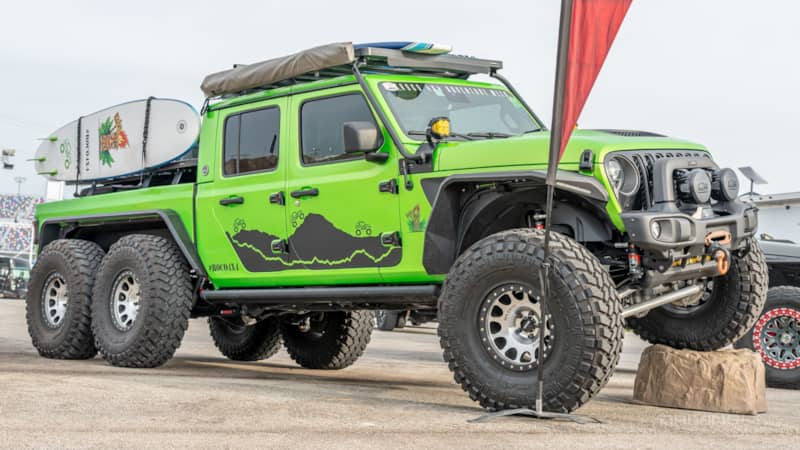 Trailer Kit
One of our favorite things we spotted at Jeep Beach was this trailer display setup by American Adventure Lab. We actually have a Gladiator bed sitting in storage and have been curious to see what it would look like as a trailer. According to their website, this is something they are actively considering selling as a kit.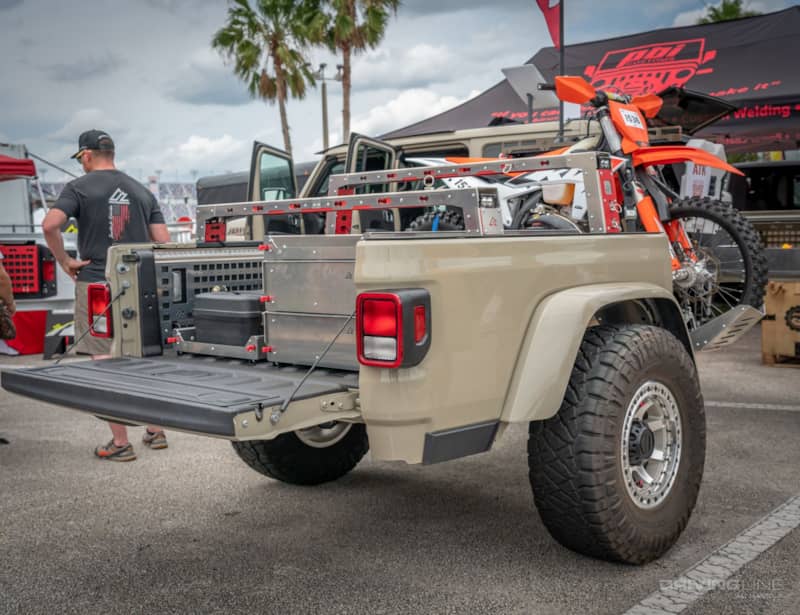 Motobilt Bed
Speaking of Gladiator beds, these Motobilt bed conversions were all over the show. This was our first time getting to check them out in person and they did not disappoint. Motobilt offers a standard-length bed as well as the bobbed version you see here. Just to put all of that in perspective, the Gladiator you see here is on 42-inch-tall Trail Grapplers.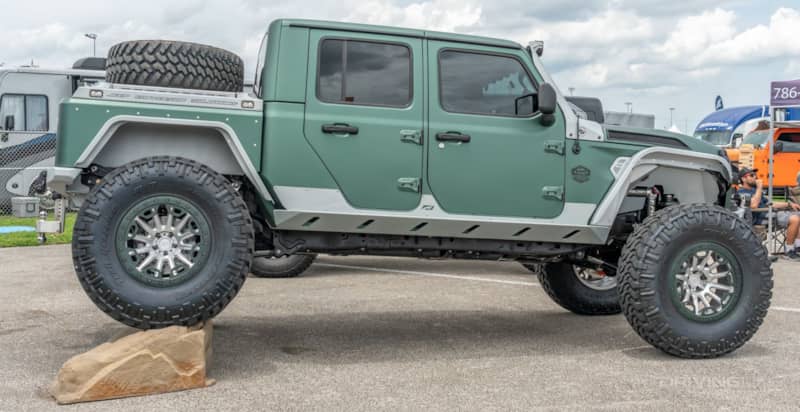 Ducks
We're still not sure why the duck trend is so popular, but our kids love it. So, it's fine by us. That being said, some duck harder than others.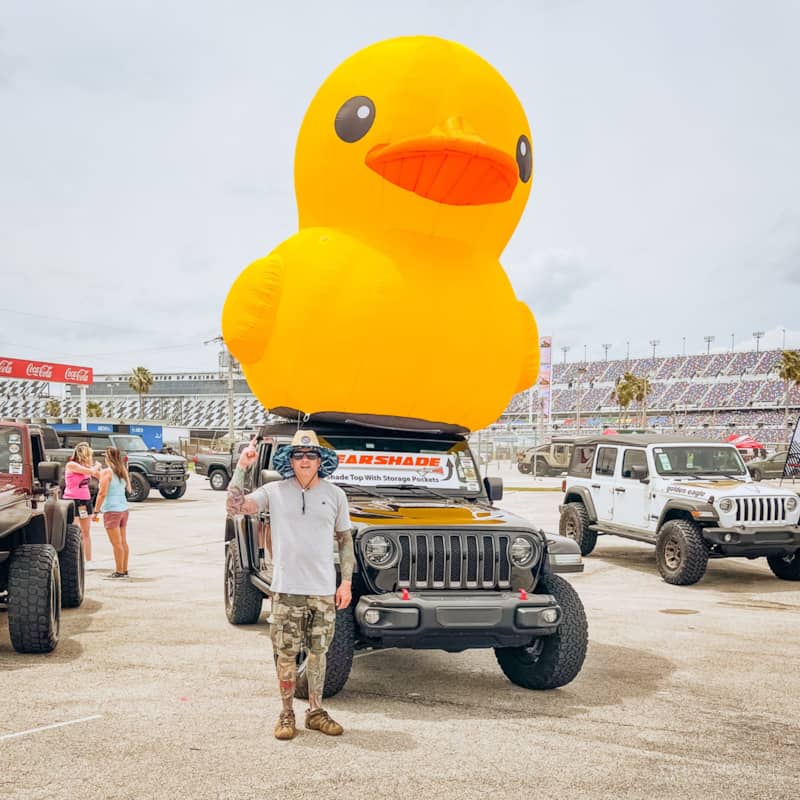 New Jeeps
One thing that's important to note is that Jeep at a corporate level supports this event. This year, Jeep showed up with a host of concept vehicles, built an obstacle course so people could experience going off-road in a Gladiator or Wrangler, and had the all-new 2024 Wrangler on display. We're still on the fence about the red-leather seats in the Rubicon, but we do like the new grille.  
Should You Go?
Events like Jeep Beach are always about what you make of them. If you love Jeeps and hanging out at the beach, this is an excellent time. Admittedly, it's been a few years since the last time we made it down and the event hasn't changed much at all (which isn't a bad thing). The weather in this part of Florida during April can produce daily thunderstorms, which will make it look like each day is going to be a washout if you check the Weather Channel app. Though this year had more rain than we would have liked, it was still a great trip with friends. We have no problem recommending this as a great Jeeper vacation. That being said, if you are making a Jeep event bucket-list calendar, Easter Jeep Safari in Moab, Utah, needs to be at the top.