2023 Great Smoky Mountain Jeep Club Invasion
This was a trip that I had been looking forward to all summer. Despite living in North Carolina nearly all my life, there were still a few places and events close to me that I had yet to check off of my must-visit list. Thankfully, I would get to mark off two of those items on my final trip of summer. At the core of my journey was the goal of visiting the 11th annual Great Smoky Mountain Jeep Club Invasion presented by Nitto Tire.
Held in Pigeon Forge, Tennessee, the event draws tens of thousands Jeep enthusiasts from all across American for a three-day show. While the Jeep Invasion may be what puts this area on the map in late August, the fact is Pigeon Forge is a fun place to visit year-round. With water parks, Dollywood, and countless entertainment venues for all ages, it's a great place to vacation in general. The real icing on the cake for me, however, was the event's proximity to great off-roading.
Though I could have easily spent days talking to vendors and checking out rides at the show, with places like Windrock Park just up the road, I couldn't pass up the opportunity to play in the dirt. While you can watch the entire recap of my 1,000-mile adventure on my latest Inside Line video on YouTube. Here, I'll recap the highlights of my journey behind the wheel of my 2020 Jeep Gladiator Rubicon build.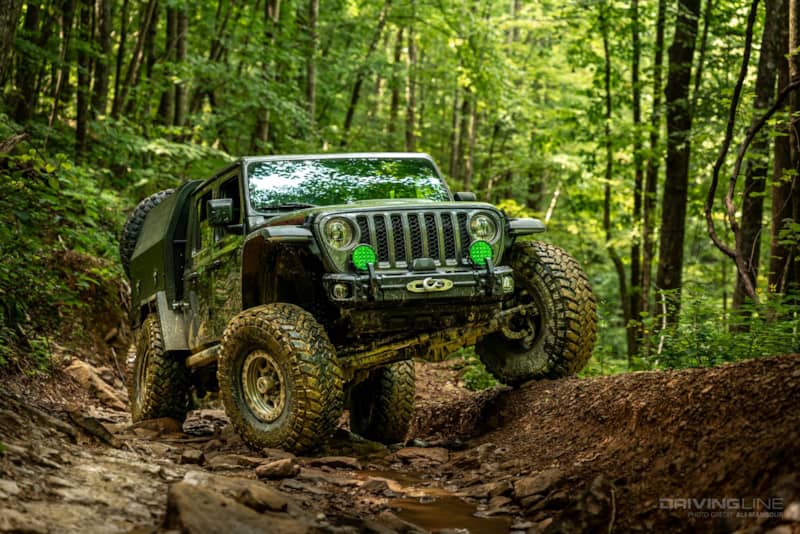 Hurricane Creek Trail
The first stop on my journey from Wilmington, NC to Tennessee was a stop by the Hurricane Creek Trail. It's a forest service road that I've passed hundreds of times, but never made the time to check it out. It's located immediately past the Harmon Den exit sign on the westbound side of Interstate 40. It's around six miles long and I would call it easy to moderate, depending mostly on if it's dry and the vehicle you are driving. I spent a few hours on the trail checking things out and looped back to I-40 to continue my journey.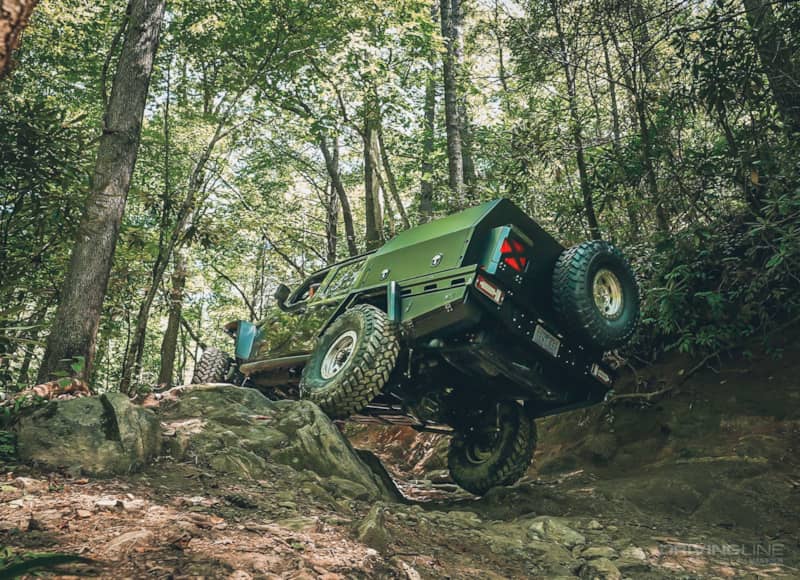 Windrock Park
While Hurricane Creek was on my way to the Jeep Invasion, my next off-road destination was a little over an hour outside of the Pigeon Forge event. It's one of the south's best off-road parks, and if you are making the trek to the invasion, I highly recommend carving out a day to spend at Windrock Park. Here, I met up with some friends on what marked day two of my adventure. We started off the day by hitting trail 22, 27, and 26. After Trail 26, however, my Jeep decided it was all done playing.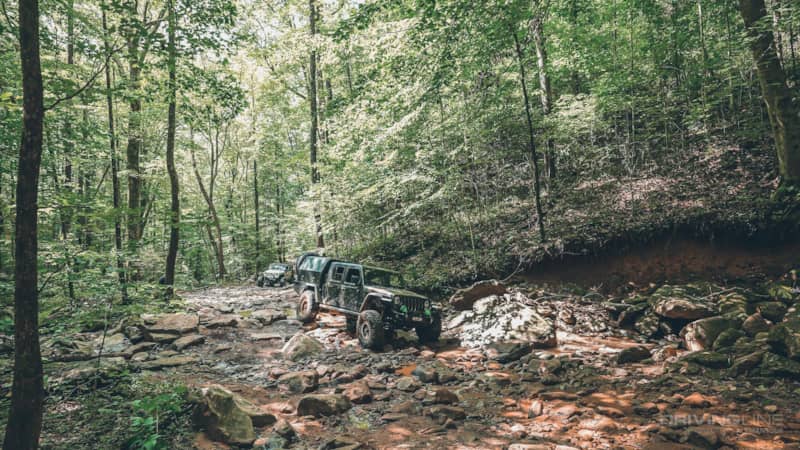 Service 4WD Light
There are few warning lights I dread more than the Service 4WD Light on my 2020 Jeep Gladiator Rubicon. If it shows up, I am effectively locked out of my locker and sway bar disconnect features. Since I have upgraded my axles with a set of Dynatrac ProRock XD60's, I don't have to worry about the Front Axle Disconnect feature not working (a major issue associated with this warning light as well). After troubleshooting as much as I could, I unfortunately had to throw in the towel. As of writing this, I'm still working on a fix.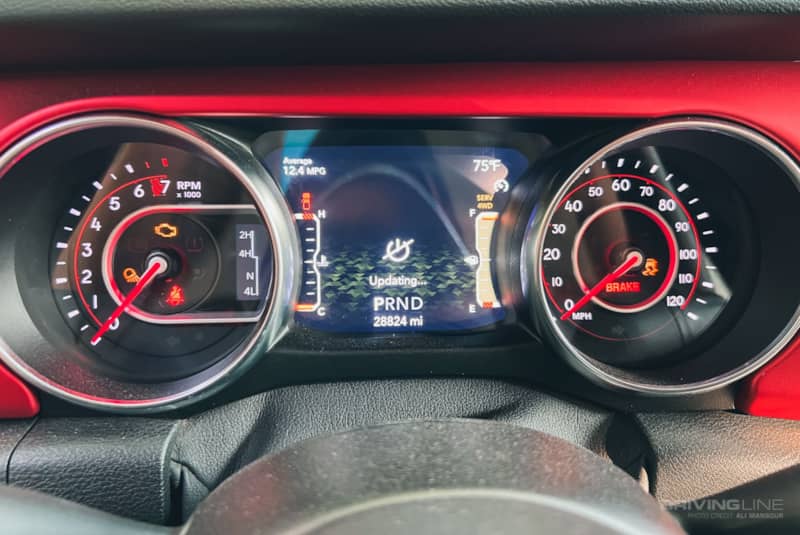 Show Time
Day 3 of my trip was dedicated to the Great Smoky Mountain Jeep Club Invasion presented by Nitto Tire. I read that nearly 50,000 people attended this year's event. Judging from the parking lots, traffic, and people around the town, I believe it.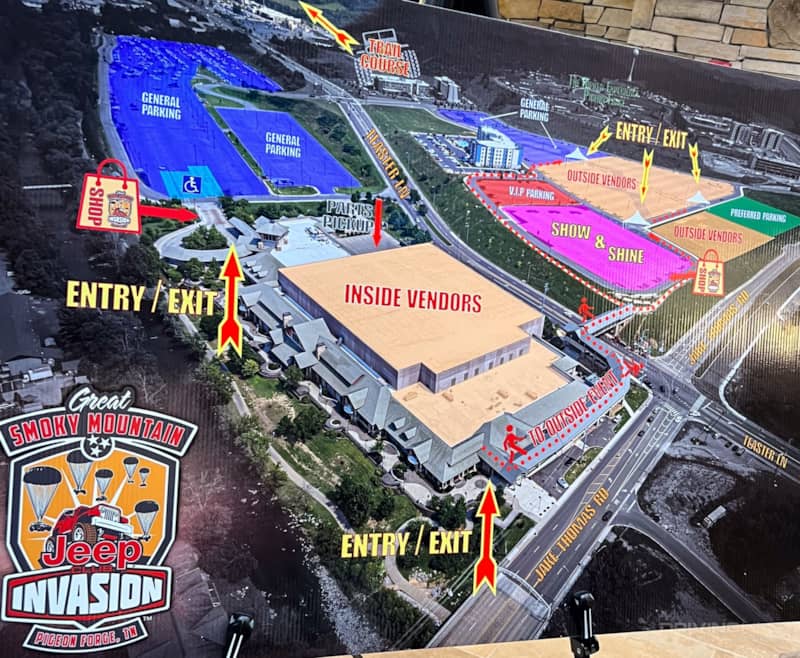 The Show
The Jeep Invasion is split up into four main attraction areas. There is an off-site off-road course (easy jaunt through the woods), indoor area, show-and-shine parking lot, and outdoor vendor area. This show is always held at the end of August, which is very hot and humid in the mountains.
XJ Goals
Want to stand out in a sea of Wranglers and Gladiators? Bring a cleanly built Jeep Cherokee. This XJ was sitting in the Nitto Tire booth and had an assortment of excellent upgrades to make this thing a true contender on the trail. In addition to an interior cage and PRP seats, the Jeep was upgraded with a full long-arm suspension with rear coil conversion from Iron Rock Off-Road. Sitting on 1-ton axles and 38x13.50R17 Nitto Trail Grapplers, this fresh build was a great take on a classic platform.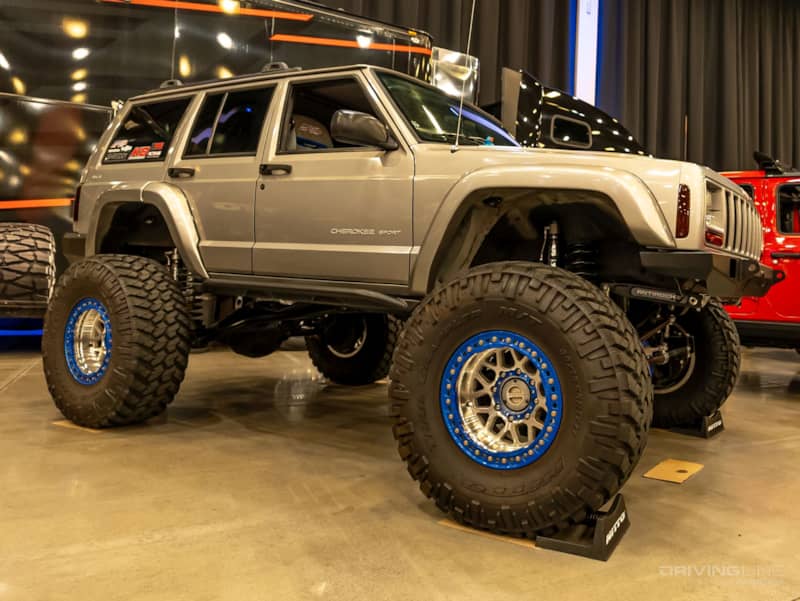 RCV Performance
What's the biggest tire you can run on a JK or JL Dana 44 axle? Well, if you are running RCV axleshafts up front, the company will warranty them up to a 43-inch-tall tire. I'm not saying you should do that, but RCV is willing to stand behind their product if you do. They have been proving out their products for years under the Jeep Wrangler Rubion JK you see here on 40-inch Nitto Trail Grapplers.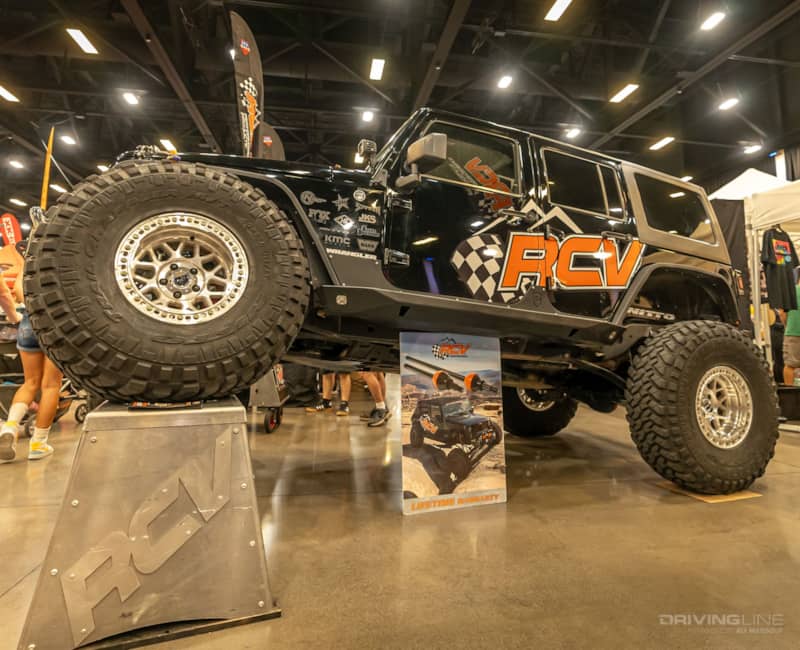 Show And Shine
The show and shine area was the place to show-off any and all build types. I'm a wheeler at heart, so multiuse builds like Mickey Hogan's Gator-colored Jeep Gladiator Rubicon on 38-inch Trail Grapplers are more my speed. Hogan used his JT to pull his Forest River IBEX single-axle trailer to the show from Florida. He states that after this trip, he will be upgrading the factory V6 with some boost courtesy of a Magneson Supercharger.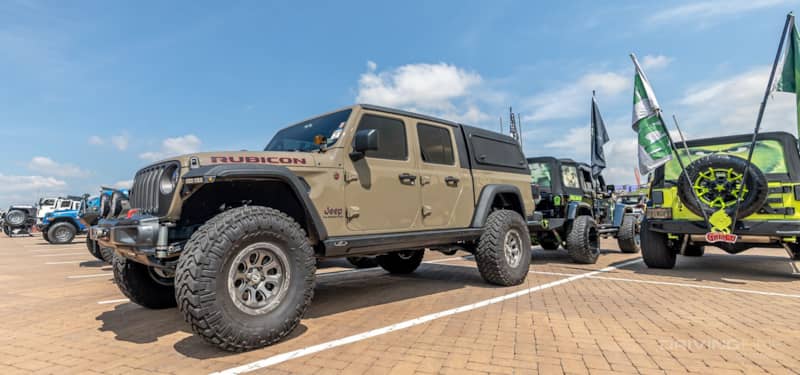 Mototbilt Bobbed Bed
When I ordered my MITS Alloy bed, there weren't many replacement bed options for the Gladiator. Since then, the market has definitely grown. Maybe my favorite to come on the scene lately is the bobbed bed conversion from Motobilt. This chops 18 inches off of the back of the JT and leaves you with a 4ft bed. Motobilt's bed rack also allows you to haul additional accessories. For those looking to do hardcore trails with the Gladiator, this is a great option.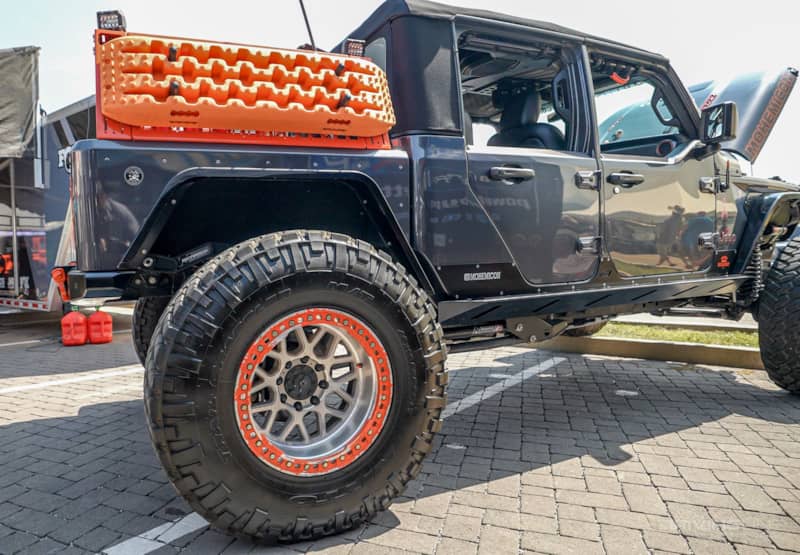 Nitto Tire
It's always great to see which companies are out supporting the off-road hobby. As presenting sponsor, Nitto Tire not only showed up in a big way with support but were on-hand to talk with participants about their product line up. I've been running Nitto's flagship off-road tire, the Trail Grappler, for over ten years. From 33's to 40's, the mud-terrain radial has always been an easy decision for my wheeling rigs and daily drivers. It's not only one of the few tires that can easily handle the muddy trails in the southeast, but the major draw for me is that they roll quiet and smoothly on the road.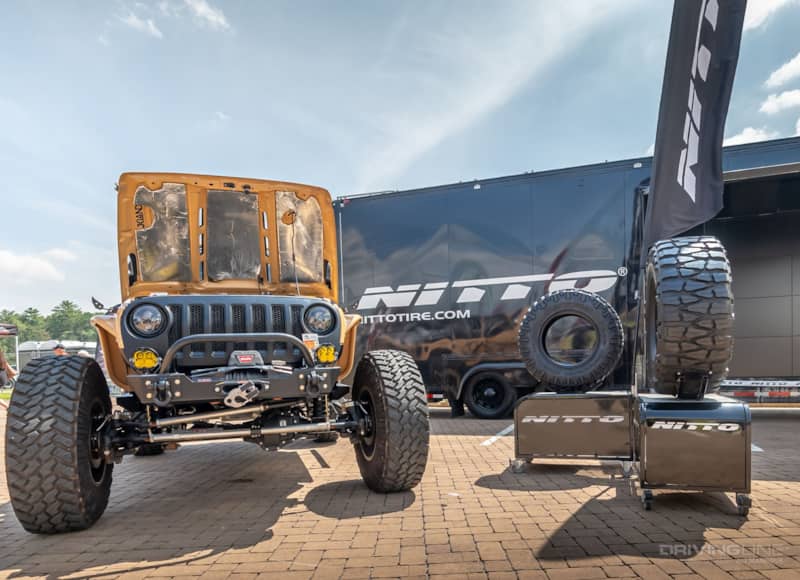 More From

Driving Line
Thinking about a vacation with your Jeep? Don't forget about Jeep Beach!