9 Street Cars to Look Twice at From AED 2017
A little bit of everything showed up at Auto Enthusiast Day. Here are a few that caught our attention.
1. Pontiac G8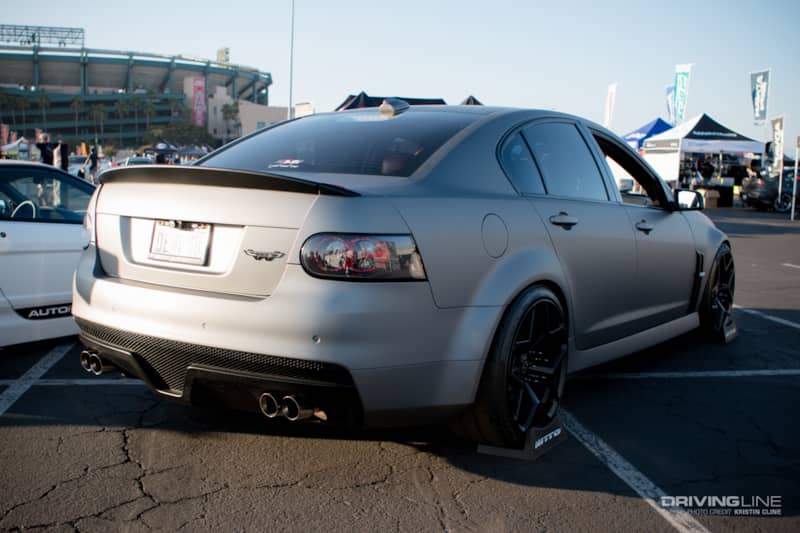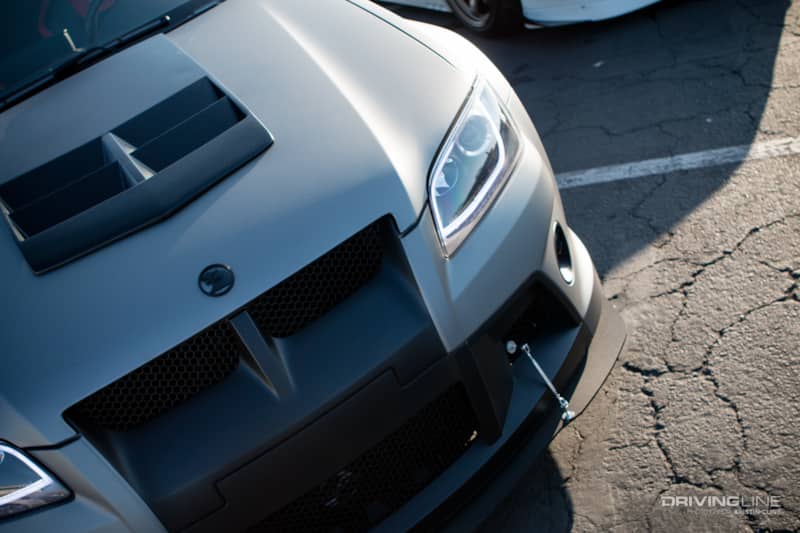 We wouldn't have recognized this Holden-converted Pontiac G8 as one of our Issue 12 feature cars unless we looked twice. Recently wrapped, the red interior, brake and engine parts are now accents, offset against the matte gunmetal exterior. The G8 started off as rare, and with this one's slew of hard-to-source Australian parts it's now pushing unicorn status.
2. Y33 Cima / Infiniti Q45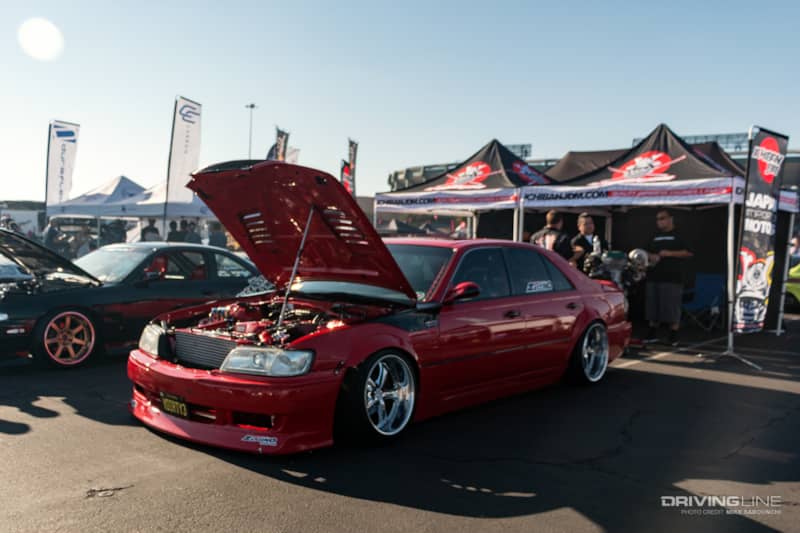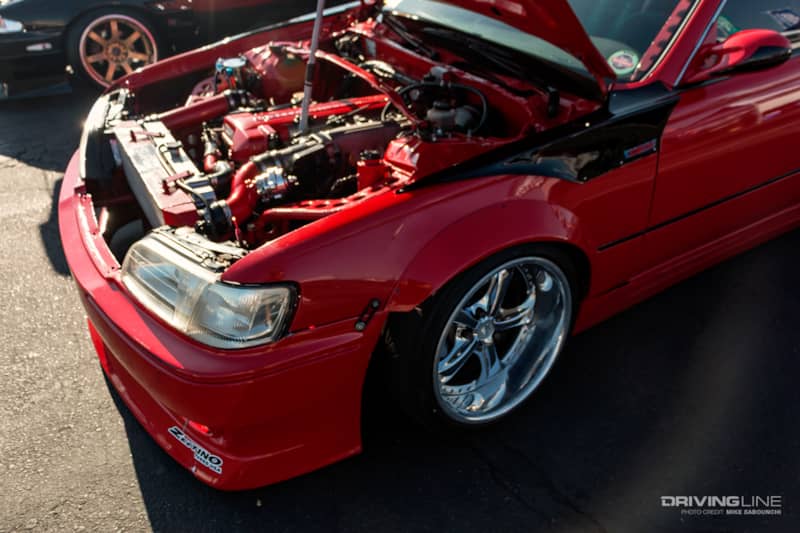 This one takes the win for just how much has been done to it. 2JZ swap, custom metal wide body fenders, cage, and the meanest stance we've ever seen. Not only does this Y33 have the looks, it's got the moves, too! You can spot it at any Top Drift event in SoCal.
3. Ford Mustang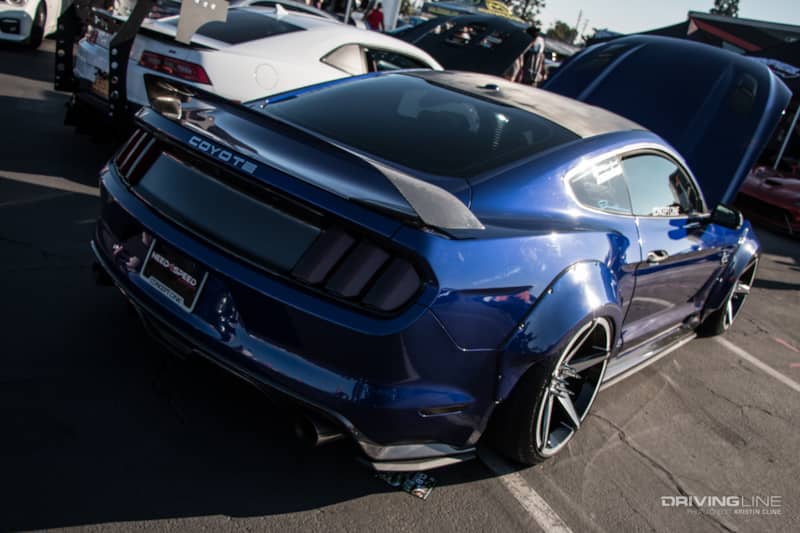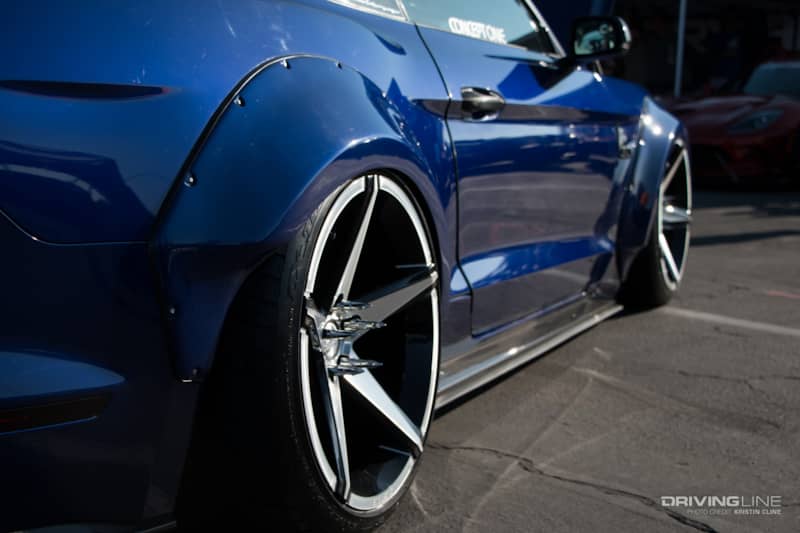 Loud, mean and low, this S550 Mustang stands out with Airlift Performance, Trufiber components and Concept One wheels.
4. Subaru STI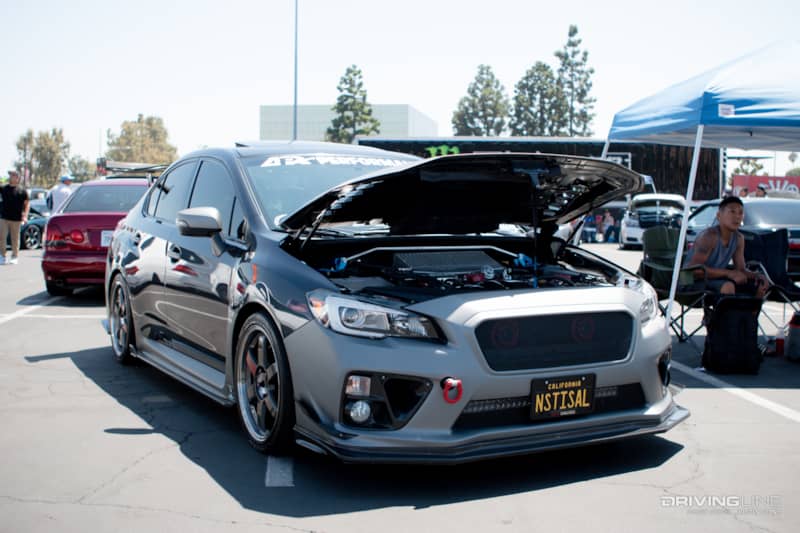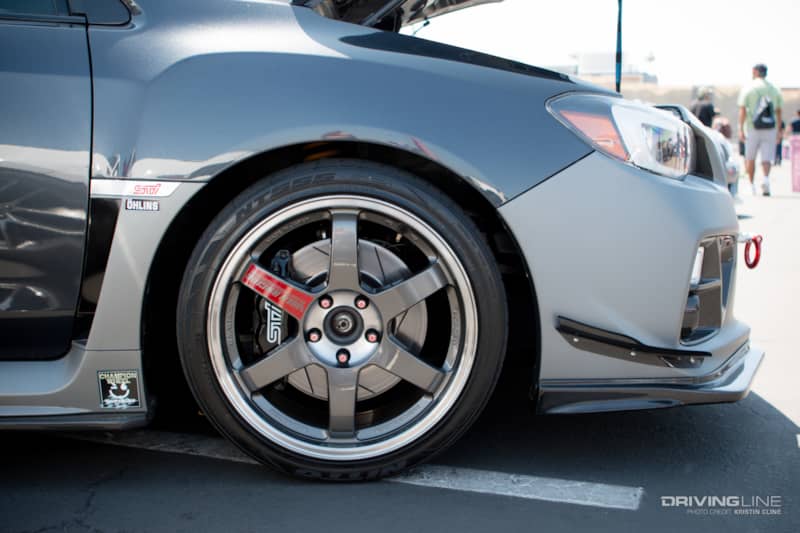 2016 STIs are slowly coming down in price and are quickly becoming more and more modifiable. This particular one was rocking some key components. TE37s, upgraded top mount intercooler, Ohlins suspension and an APR lip kit all around puts this STI at the top of our list.
5. '63 Mercury Comet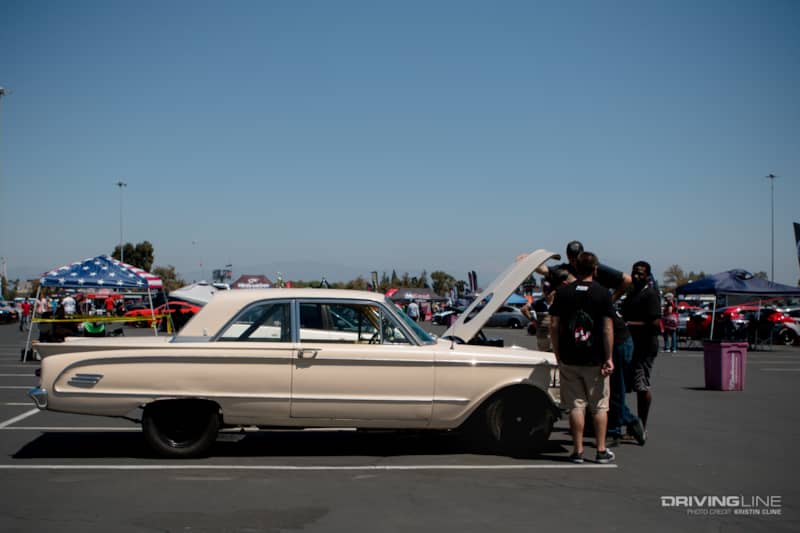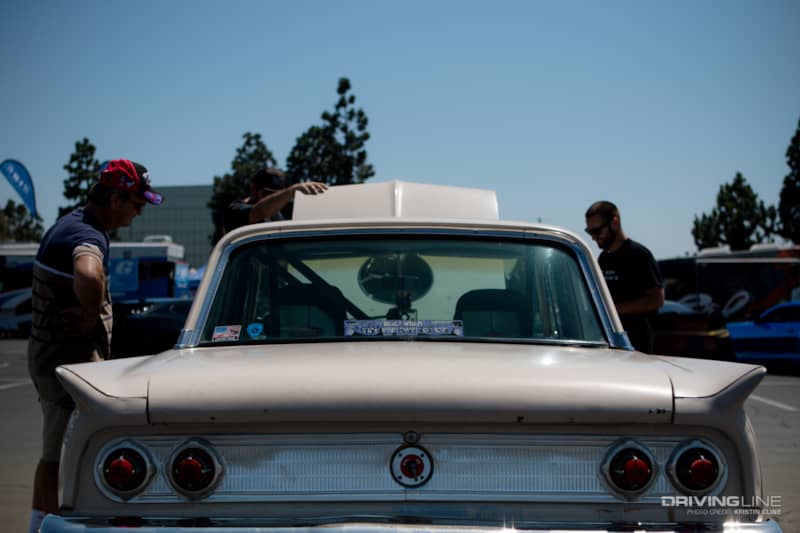 There's a reason why crowds were flocked around the engine bay of this old Comet — fully drag equipped, this one-time grocery-getter is living a second life.
6. R32 GT-R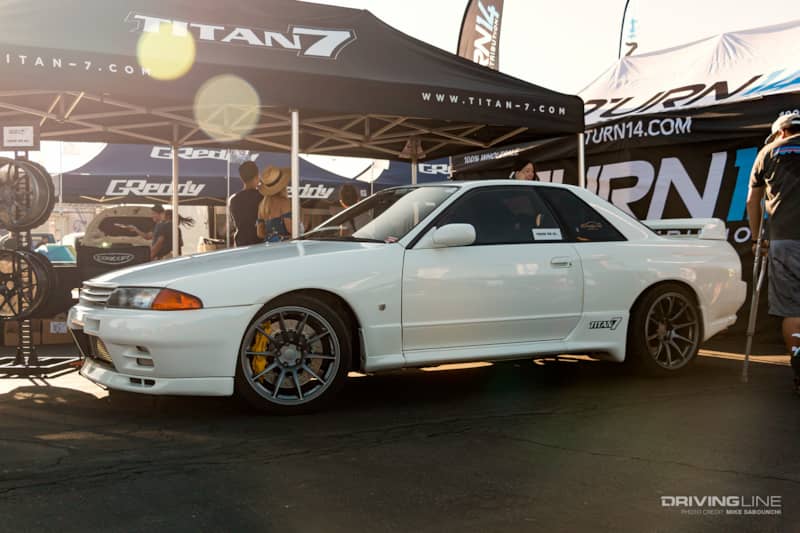 The R32 GT-R in the Titan 7 wheels booth is subtle, yet beastly. No crazy aero, no crazy swaps, just a good stance, an awesome set of brakes and a beautiful set of wheels. It's the daily driver every tuner fanboy or girl dreams about.
7. '83 Toyota Celica Coupe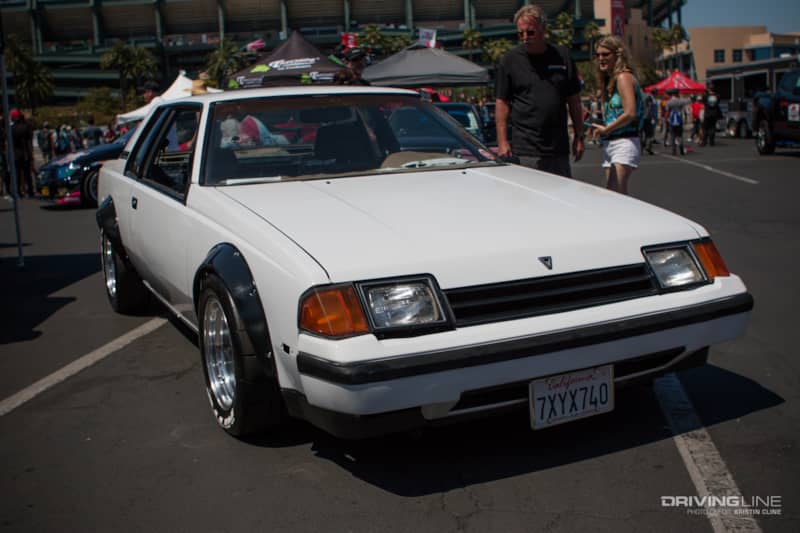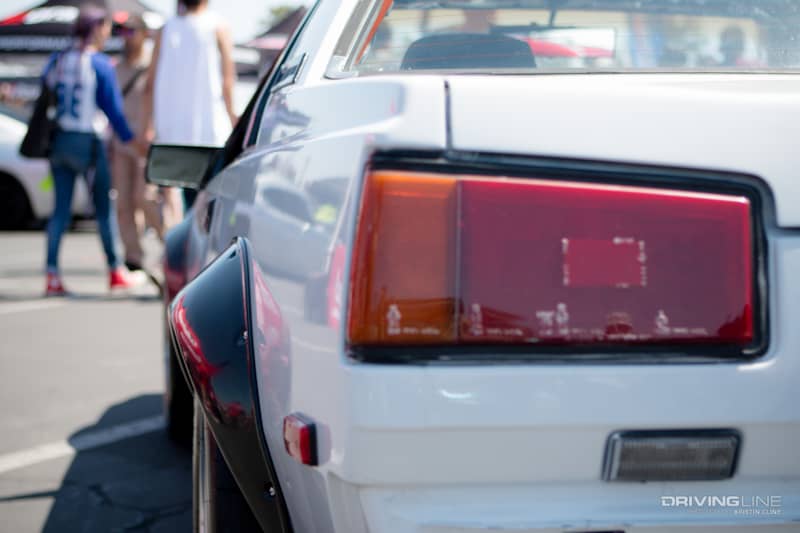 The 1983 Celica is one of the last rear-wheel-drive greats from Toyota. Add some fender flares, remove a bumper, and you got yourself style points for days.
8. Camaro SS 1LE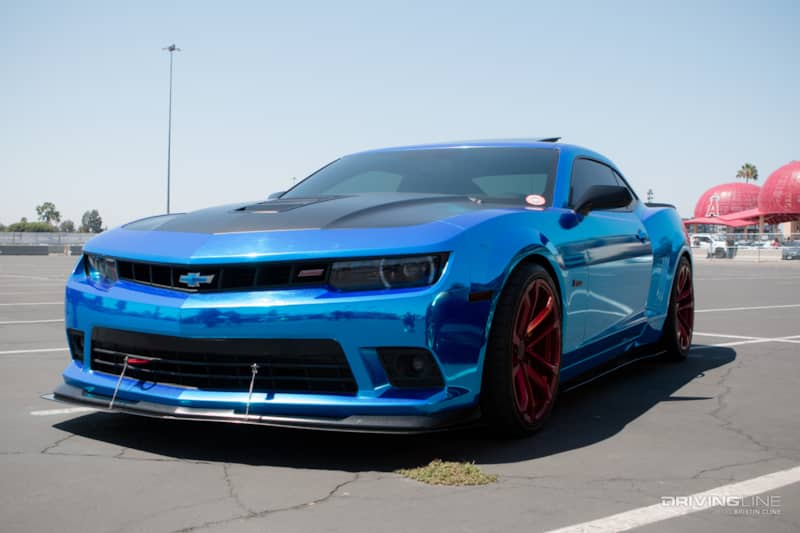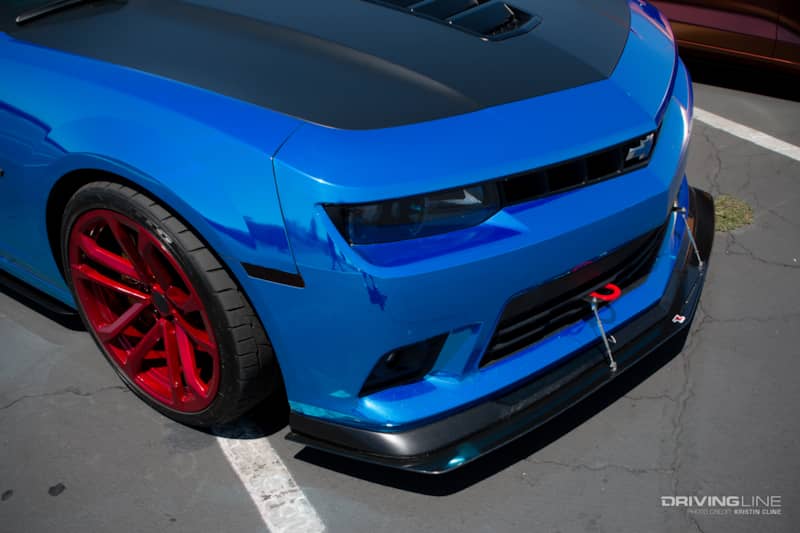 Chrome wraps may not be for everyone, but this track-package 1LE Camaro had us daydreaming of endless Hot Wheels drifts and childhood shenanigans.
9. Nissan 350Z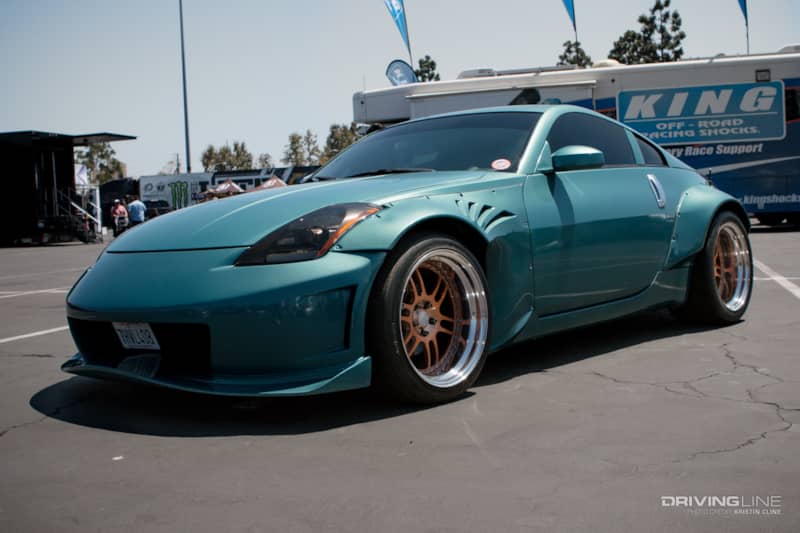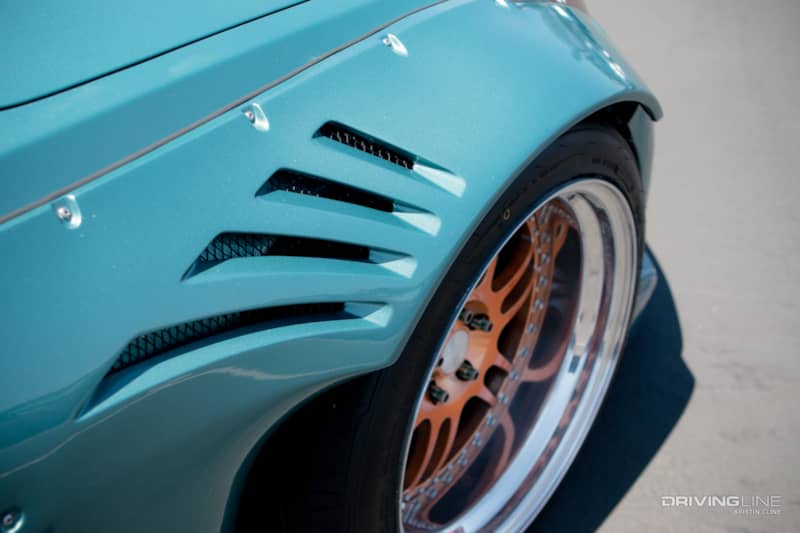 While a 350Z may not be at the top of lists these days, what's not to like?! Crazy styling, deep dish wheels and... it's all the same color.