10 Trucks & 4x4s That Stood Out From the Rest at Auto Enthusiast Day 2017
Whether you're a Jeeper, mall crawler, overlander, desert racer, diesel guy or just a fan of the classics, Auto Enthusiast Day 2017 had something for you. In case you missed them, we've compiled a list of our 10 favorite 4x4s and trucks from the show.
1. Classic Bronco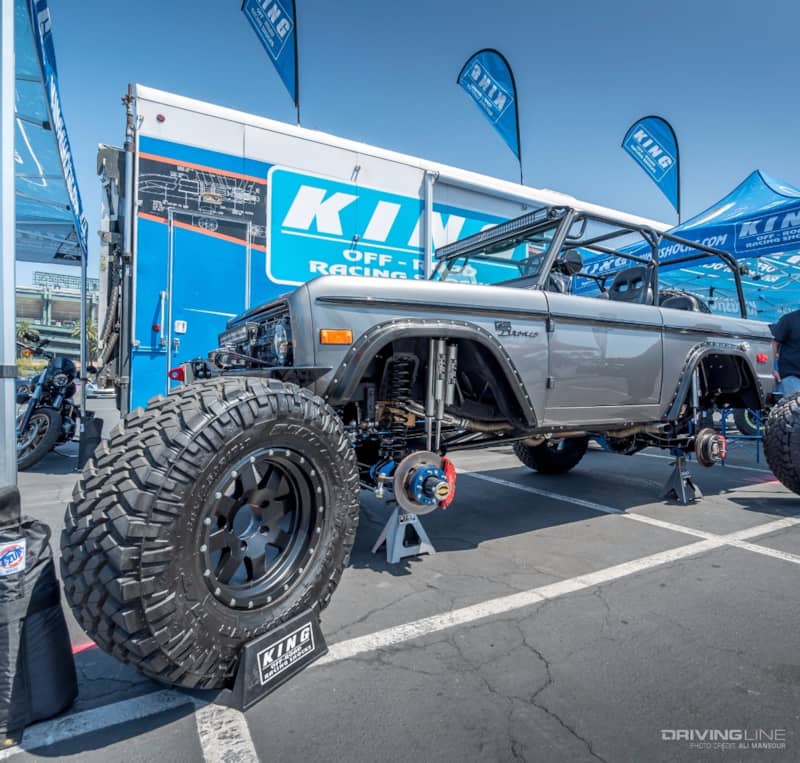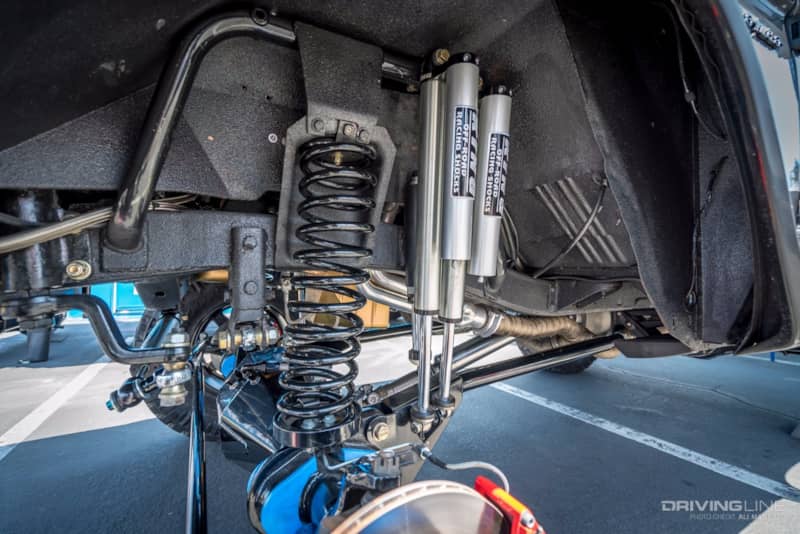 This resto-mod '72 Bronco brought the best of the today's parts and old school Ford style together in a perfect way. Sporting a 347 Ford stroker, King Shocks and 35-inch Nitto Trail Grapplers, this iconic 4x4 built by Matt Hunt Muscle Cars and Under Pressure Fabrication was a real heart-throb at the King Shocks booth.
2. KMC 'Black Badger' JK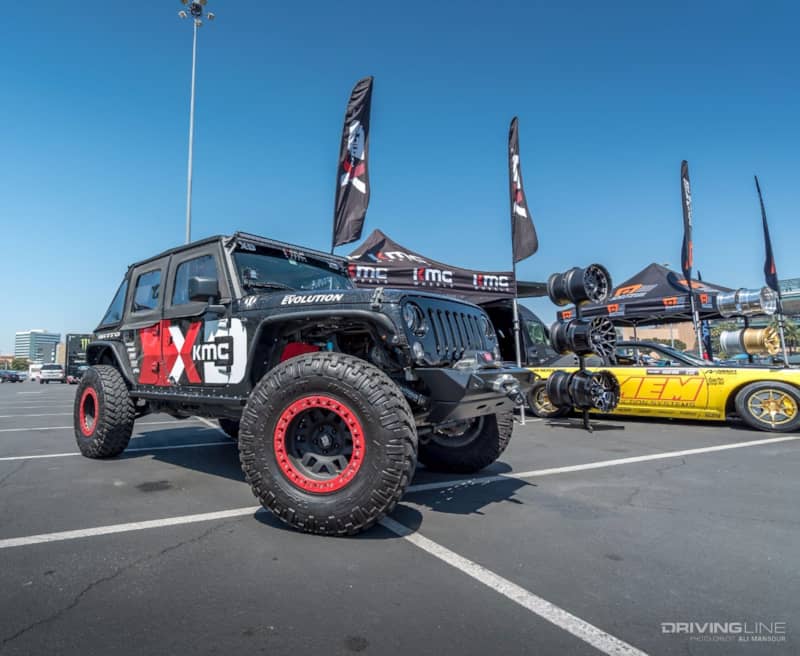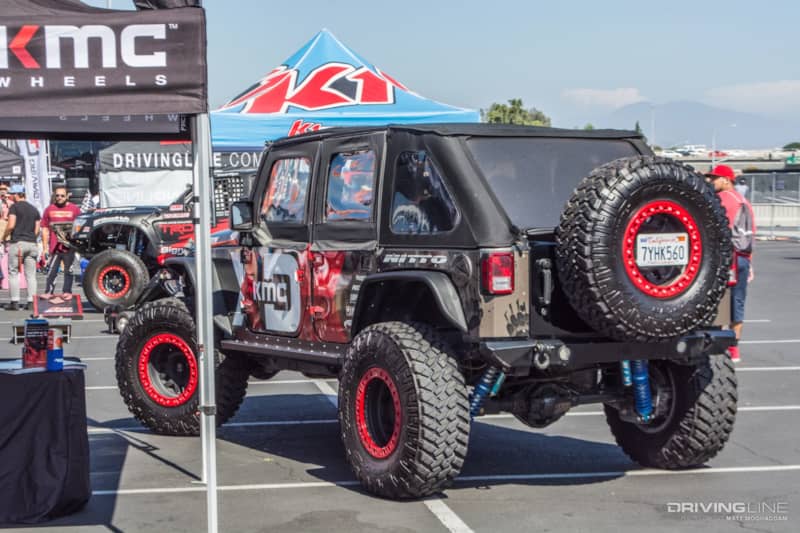 Who doesn't love a V8-swapped Jeep? KMC Wheels brought the fire with their 6.4L Hemi JK riding on an EVO Manufacturing coilover kit, 37-inch Trail Grapplers and of course KMC's own XD229 Machete Crawl beadlock wheels.
3. Stepside Dodge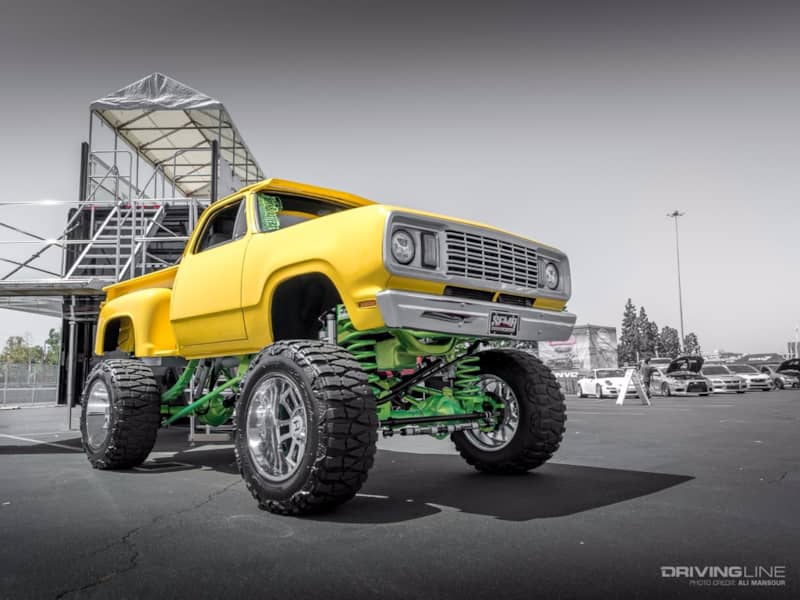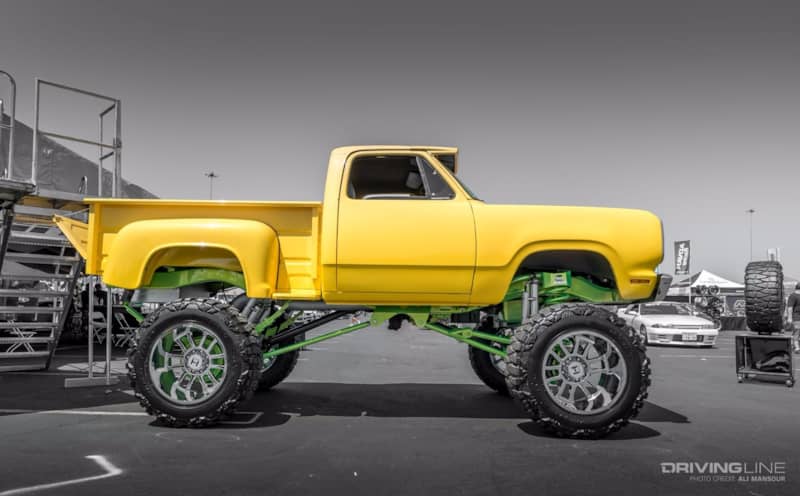 If you were at the show, there's no way you missed this truck. Built by Greg Yount, this in-your-face W-150 belonged to his mother before he got his hands on it in high school. With a drivetrain from a 2000 Ram 2500 Cummins and its custom-made suspension, it towers over most trucks with the help of Hostile Wheels wrapped in 40x15.50R22 Mud Grapplers. Talk about a head turner.
4. 'Lobster Wagon' Crew Cab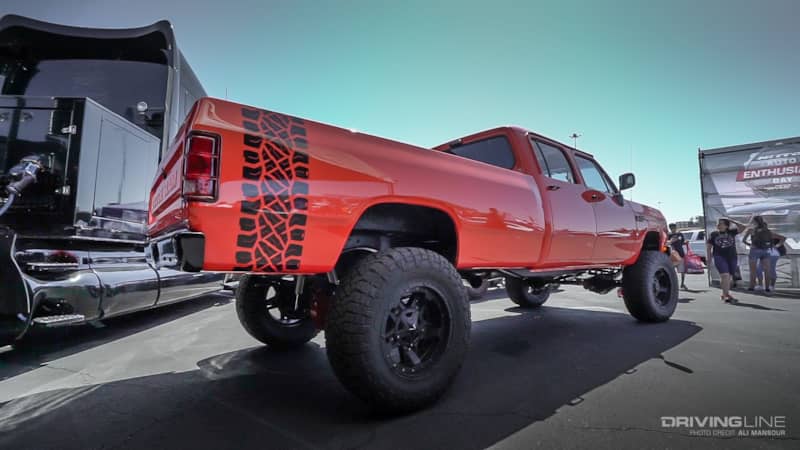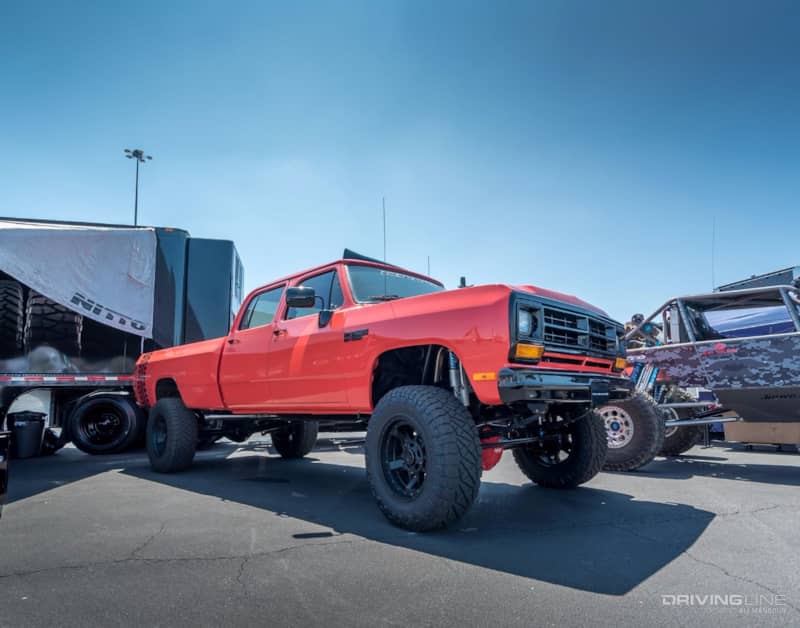 Continuing with the old Dodge picks, we found this Cummins in disguise at the Nitto Tire booth, and it will throw you for a loop. Beginning life as a 1990 12-valve Cummins truck, the cab has since been swapped to a crew cab body from 1984, but retains the guts of the later model. A Getrag five-speed transmission, Dana 60 and 70 axles, 20-inch KMCs and 37-inch Ridge Grapplers make this one-of-a-kind truck a dream for many to own…including us! Known as the "Lobster Wagon," we've covered this truck on Driving Line before!
5. The Red Dragon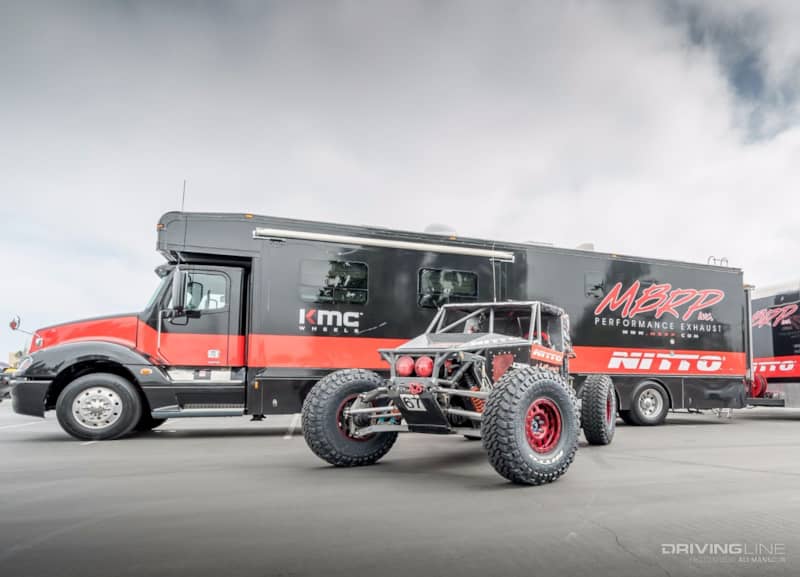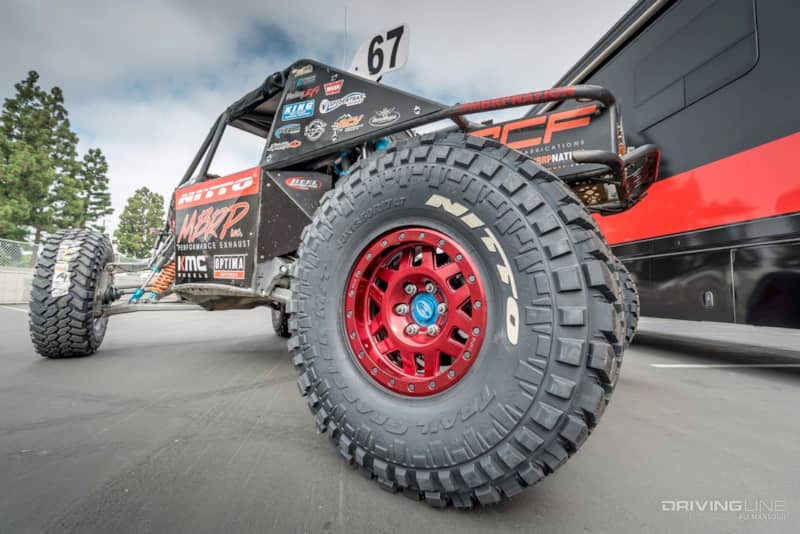 Our list wouldn't be complete without at least one Ultra4 car. And what better machine than two-time KOH champ Loren Healy's Red Dragon racer? In a nutshell: It's got one seat, independent front suspension, an LS7 stroker powerplant, a built Turbo 400 transmission, Atlas transfer cases, big boy King shocks, KMC Forged beadlock wheels and 40-inch Nitto Trail Grapplers. The wicked Red Dragon is a force to be reckoned with. And did we mention is does 4-wheel burnouts?
6. Dually F-450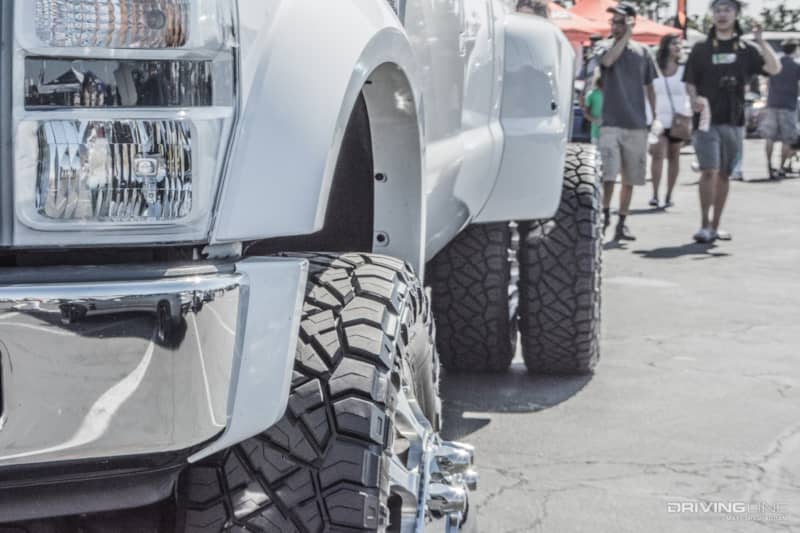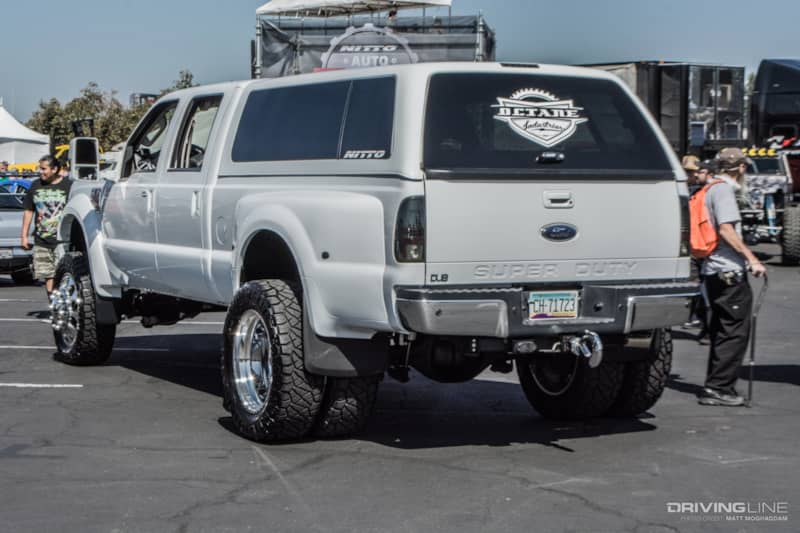 What's better than four Ridge Grapplers? Six Ridge Grapplers on American Force Wheels, obviously! When it comes to dually's, you can't go wrong with the Octane Industries F-450. Showing off its white-on-chrome scheme, complete with matching camper shell and Monster tow hook, this looker of a Super Duty doesn't even have to try to be cool. It just is.
7. Icon Taco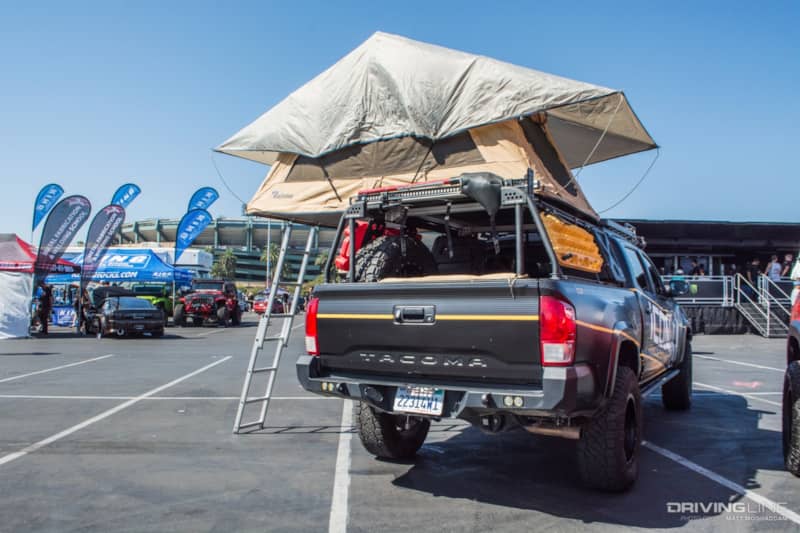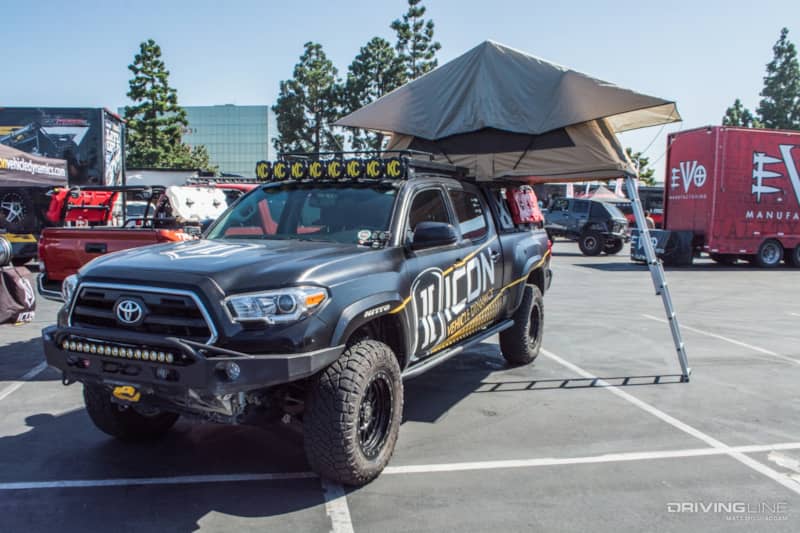 The old saying "Home is where you park it" couldn't be more true if you're driving Icon Vehicle Dynamics' third-gen Tacoma. This overland Yota is the perfect blend of function and form. Go literally anywhere with Icon's full suspension upgrade, 285/70/17 Ridge Grapplers, Demello Off-Road armor and KC HiLites LEDs all over the place. And of course, the ARB roof top tent makes anyone driving this go-anywhere rig a happy camper.
8. The Ultimate Fun-Haver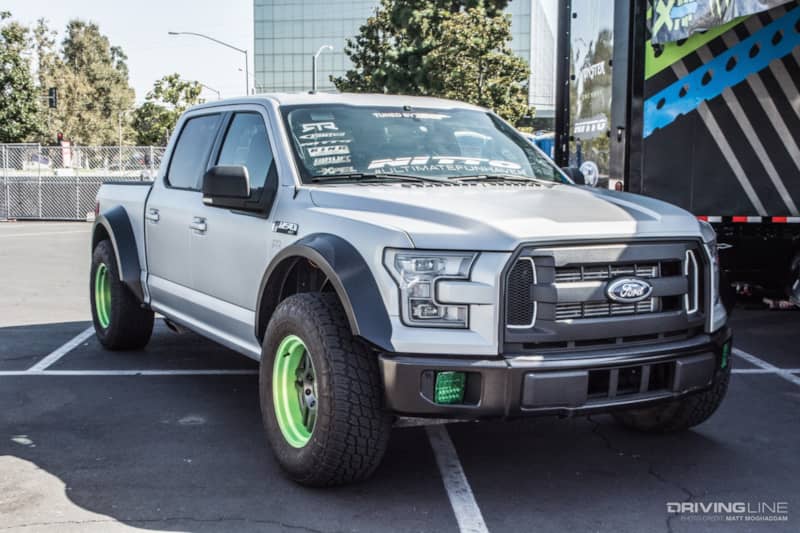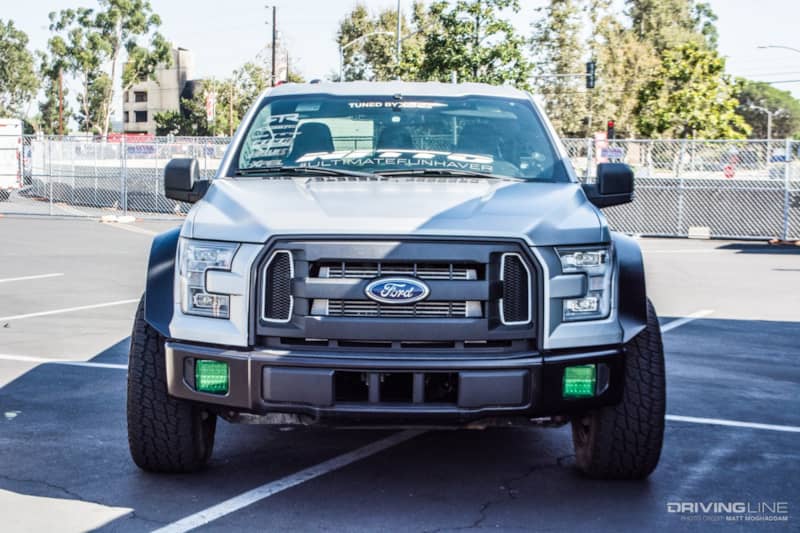 One of these things is not like the other! Our buddy Vaughn Gittin Jr. brought his prized 2015 F-150 out to play. Drift car handling, gobs of suspension travel and instant power from a tuned twin-turbo EcoBoost make the UFH a five-seater rollercoaster ride on Terra Grappler G2s.
9. EVO Alumiduty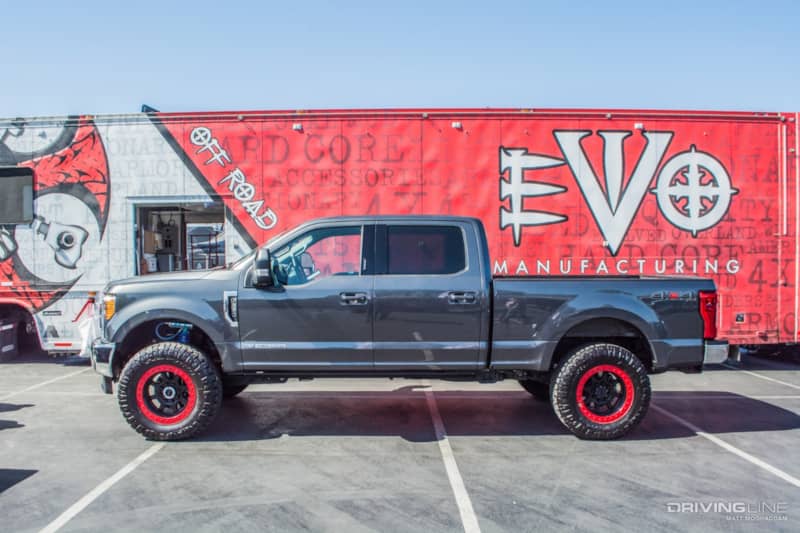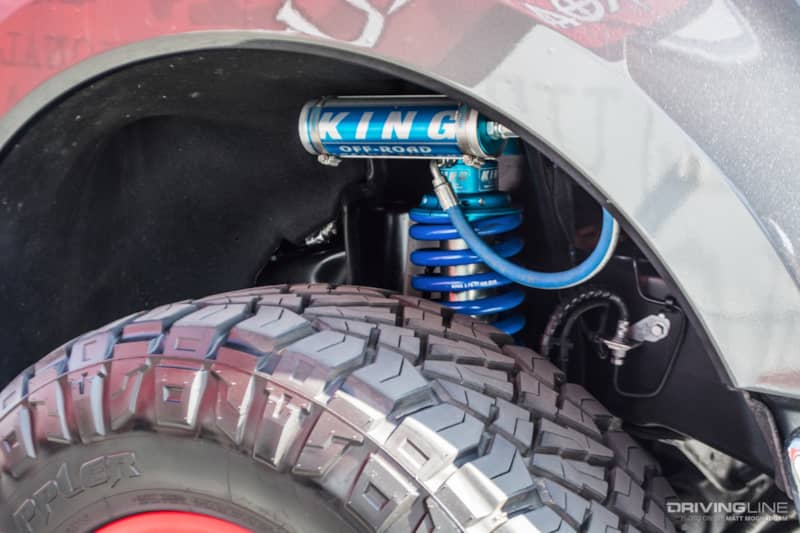 If you thought Mel Wade and the crew at Off Road Evolution built badass Jeeps, you should check out some of the trucks they put together. Front and center in the EVO booth was this 2017 Ford F-250, equipped with King coilovers up front, King shocks out back, Trail Ready HD20 beadlock wheels and 37x13.50x20 Ridge Grapplers. We can't decide if it's a tow rig or a trail rig.
10. Shockzilla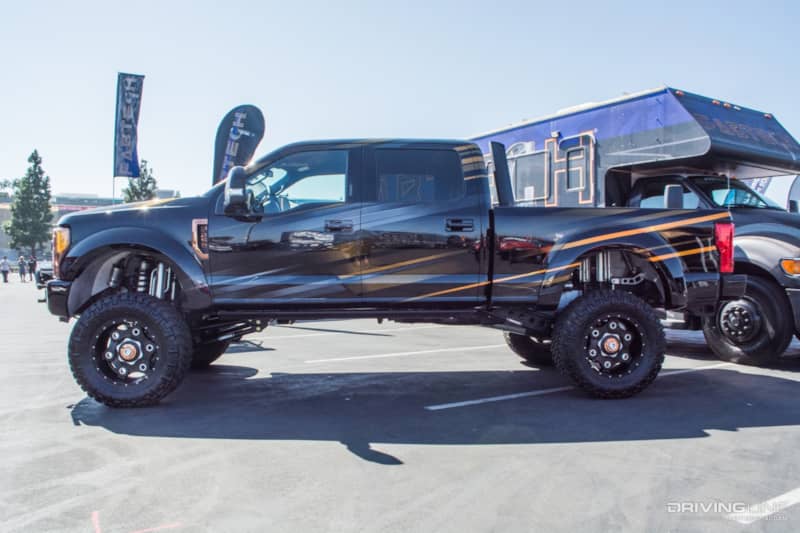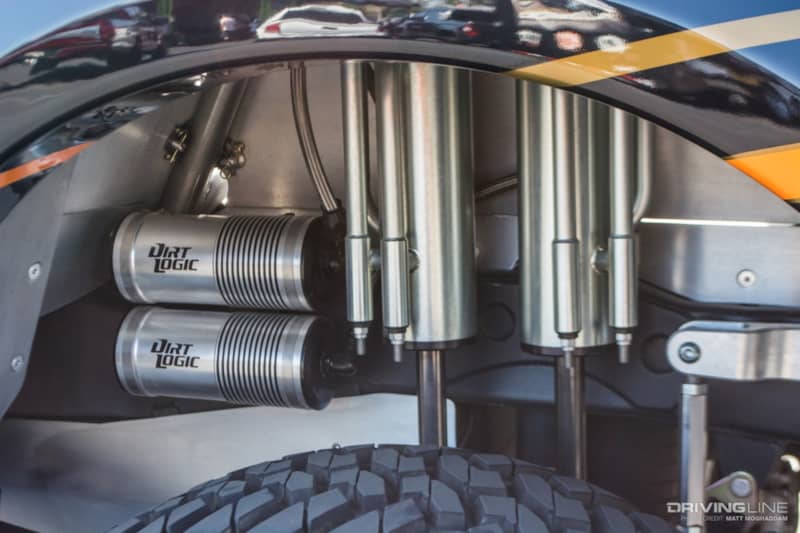 Aptly named for the eight ginormous shocks this truck has, Shockzilla was a SEMA build at the Fabtech Motorsports booth that left little to no room for improvement. This 2017 Super Duty had it all — from Fabtech's off-the-shelf suspension kit to Dirt Logic 4-inch coilovers and bypasses, to Deaver long travel leaf springs and its custom leather seats. Simply put, it's a big truck that's even bigger on performance.
Catch all the action from Auto Enthusiast Day 2017 in this gallery!