A Hot Hatch with No Back Seat: Toyota Debuts Track Special GR Corolla Morizo Edition
When it comes to enthusiast vehicles from mainstream manufacturers, the 2023 Toyota GR Corolla has been one of the most talked-about new models of the year.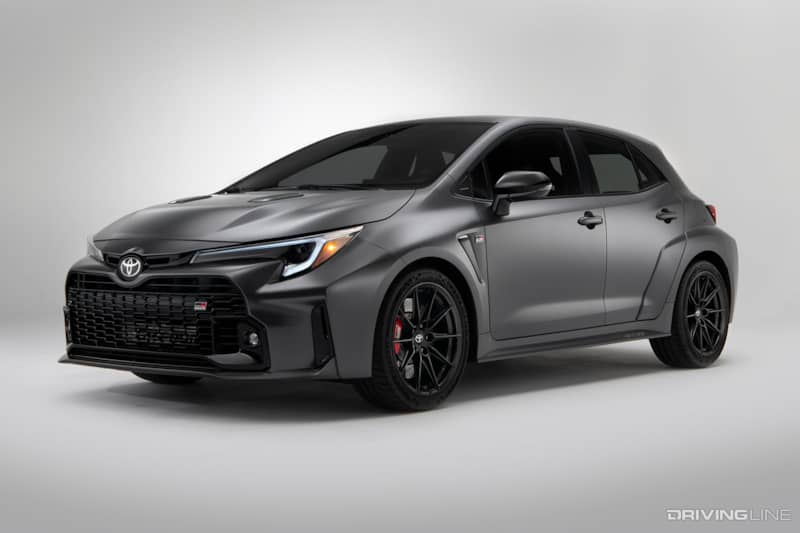 When Toyota officially debuted the GR Corolla earlier this spring, the AWD hot hatchback with its turbocharged three-cylinder helped usher the humble Corolla nameplate into a new era of performance—and also provided some extra street cred to Ryan Tuerck's Corolla-based Formula Drift car.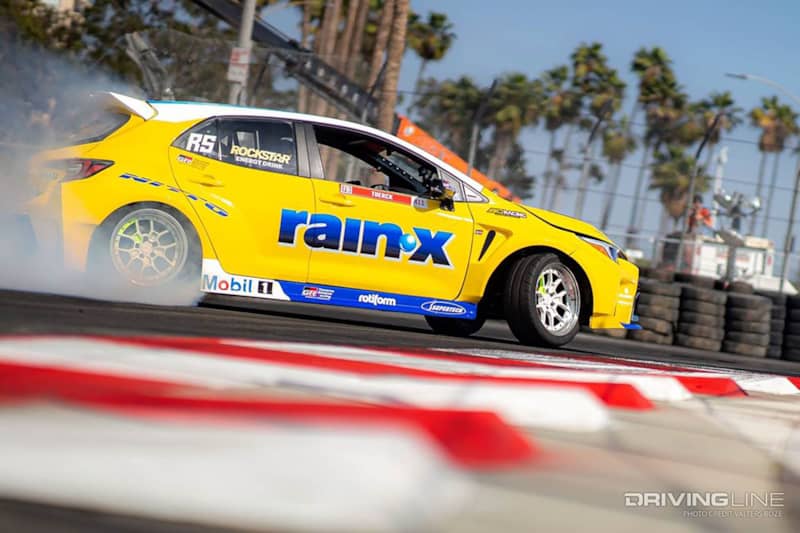 Interest in the GR Corolla has been extremely high, and when sales begin later this year finding one at MSRP is going to be a serious challenge, and it's going to be even harder to score one of the first-year only GR Corolla Circuit Edition with its carbon fiber roof and other upgrades over the base Corolla model.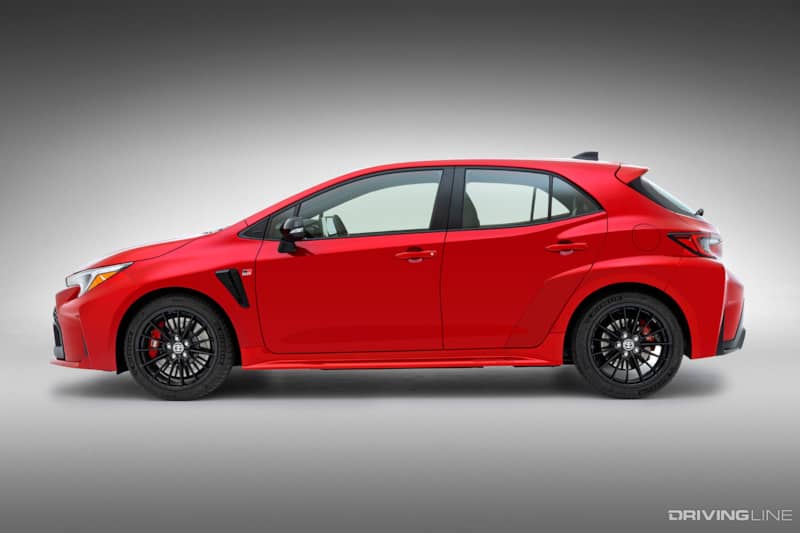 But now Toyota has taken things even further with a third variant of the GR Corolla that's going to harder-edged and even harder to find than the Circuit Edition.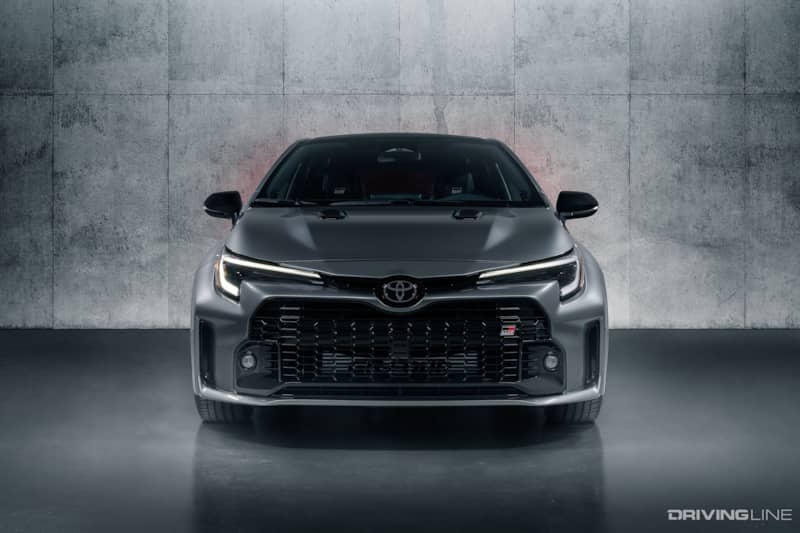 The 2023 GR Corolla Morizo Edition gets its name from the race-car driving alter ego of Toyota president Akio Toyoda, whose love for performance cars has helped put Toyota's Gazoo Racing performance division on the map.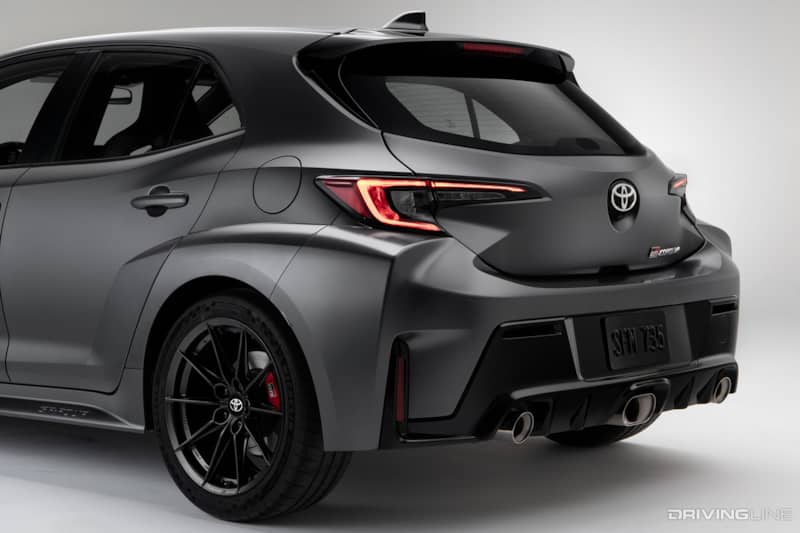 Lighter & Quicker
The Morizo Edition's turbocharged three-cylinder has the same 300 horsepower peak output as the other GR Corollas, but new engine tuning bumps torque to 295 pound feet from 273 pound feet.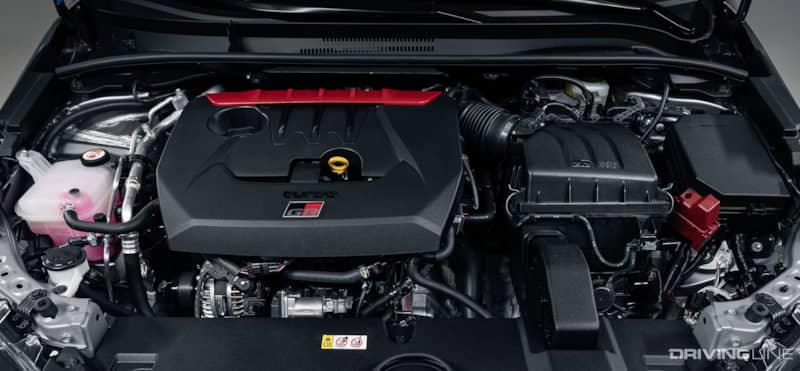 It also gets new shorter gearing in the transmission and differential to improve acceleration. Additional chassis stiffening comes from two new floor braces and a rear strut brace.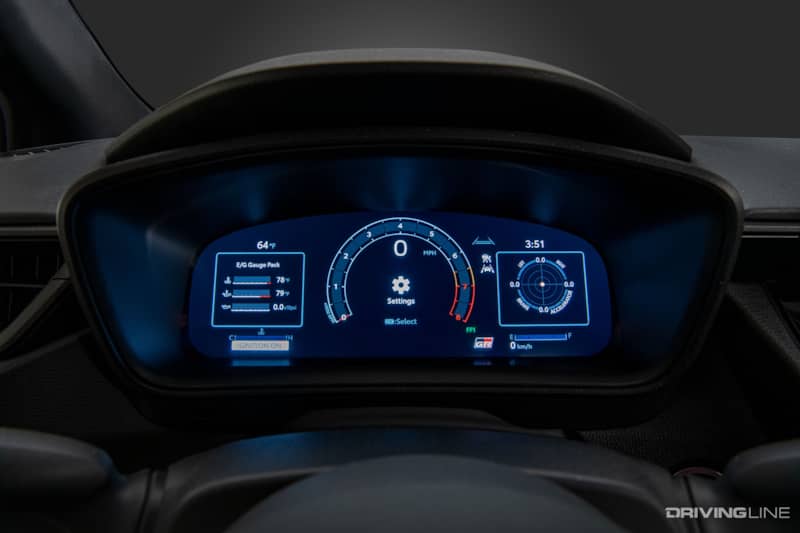 The Morizo Edition also sheds weight by almost 100 pounds, thanks to mainly to a rear seat delete as well as removal of rear speakers, rear window regulators and even the rear windshield wiper.
Needless to say a two-seat five-door hatchback is pretty unusual and if you ever plan on hauling young kids or more than one passenger, you'll want to stick with one of the other models.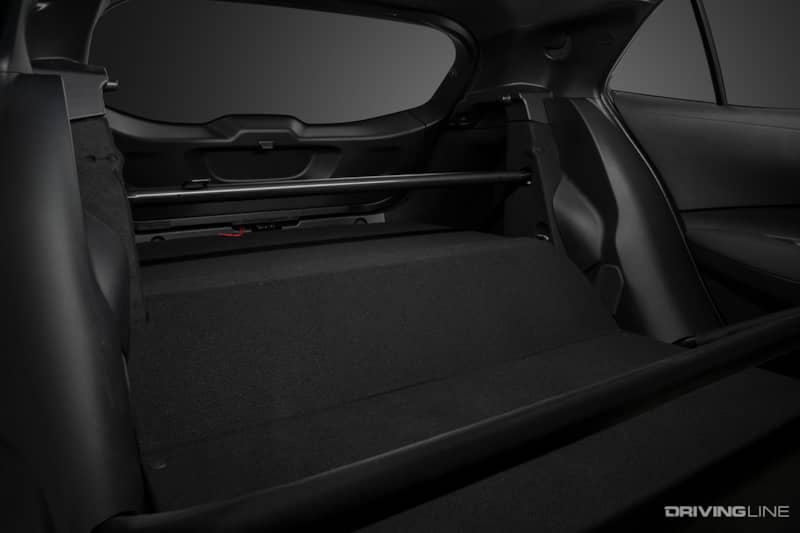 Additional weight savings from forged wheels which wear stickier tires that are 10 millimeters wider. The suspension has also been retuned for a more aggressive feeling and improved handling.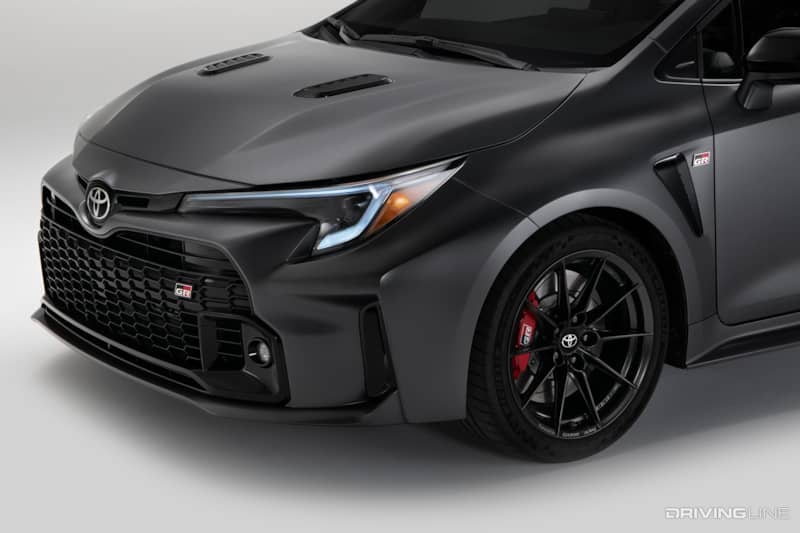 Along with the rear seat delete, other changes inside the car include unique upholstery on the seats and ultrasuede stitching on the steering wheel and handbrake.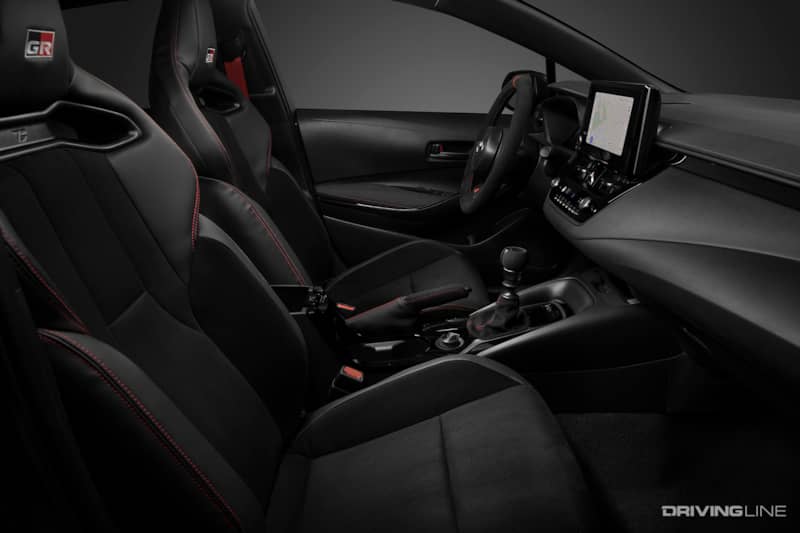 A Rare Item
It all sounds impressive right? There's a pretty large catch. Toyota plans to just sell 200 GR Corolla Morizo Editions per year. MSRP will be announced later, but that figure may not mean much with dealer markups.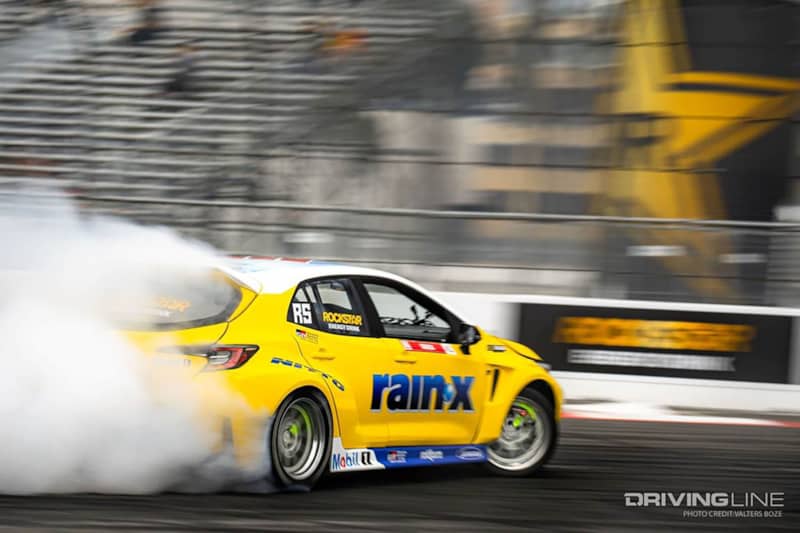 Given the demand we've already seen for the lesser GR Corollas, the chances of buying a Morizo anywhere near MSRP are basically slim to none.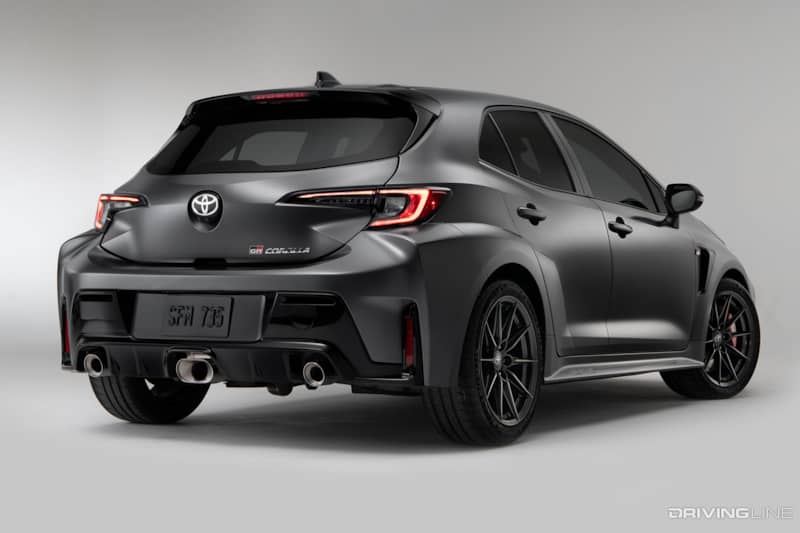 With production numbers that low, we imagine most of these cars will wind up being put away in storage or flipped on Bring a Trailer rather than being driven hard at track days.
It's fun to dream though.