A Tale of Two Cities - Part Two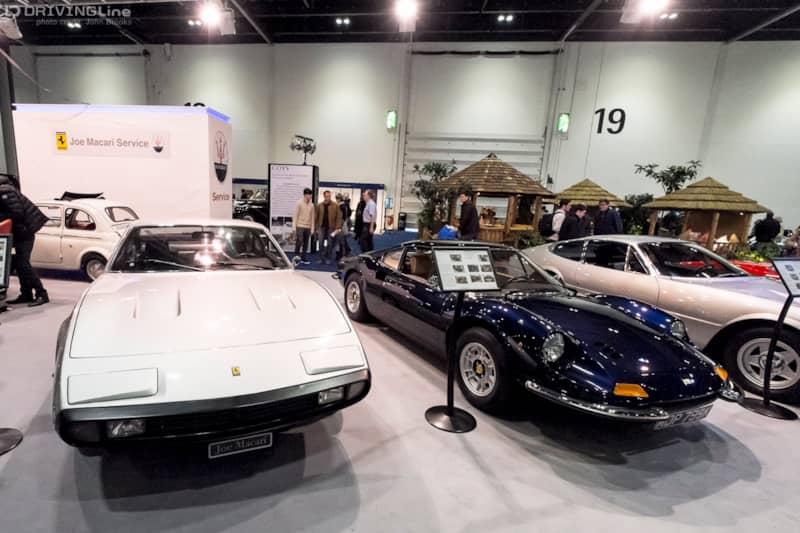 Following Interclassics & TopMobiel 2015, I found myself in Docklands for the first London Classic Car Show. This event was also heavily slanted towards upmarket classic car dealers such as my old mate, Joe Macari, with his fantastic selection of Ferraris.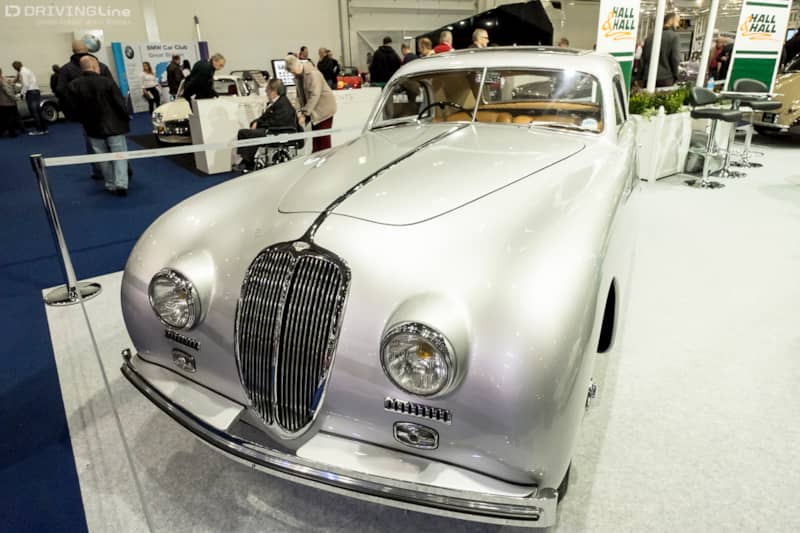 Hall and Hall had such rarities as this 1947 Delahaye 135 with a one-off body from Pininfarina.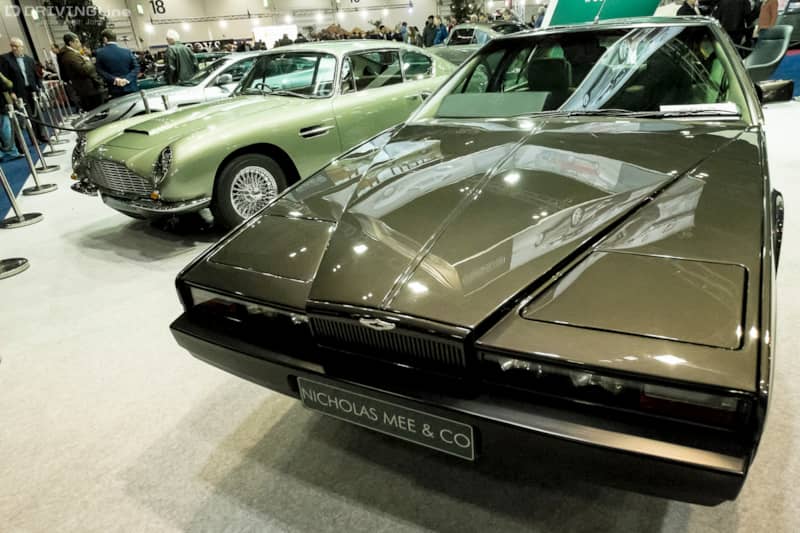 The motivation for the dealers' interest in the show was clear from the post-event release "No fewer than 25,200 visitors attended the show over its three full days… and they came with an urge to spend money. Dealers reported countless genuine enquiries and some serious purchases too. Among the notable cars sold off stands were a £1.5m Ferrari, three £500,000 Aston Martins and a £500,000 E-type Jaguar."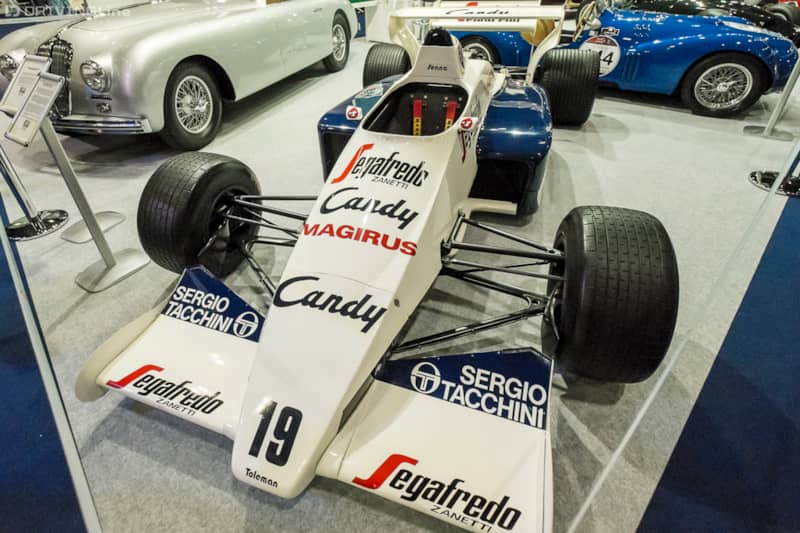 Even Ayrton Senna's Toleman TG184 from his first season of Formula One was up for grabs. Chassis 01 was mainly used for testing or as a spare car at the races, but it did contest the 1984 Detroit Grand Prix. Those of you new to DrivingLine might like to see the story of my encounters with the great Brazilian champion in 1983, HERE.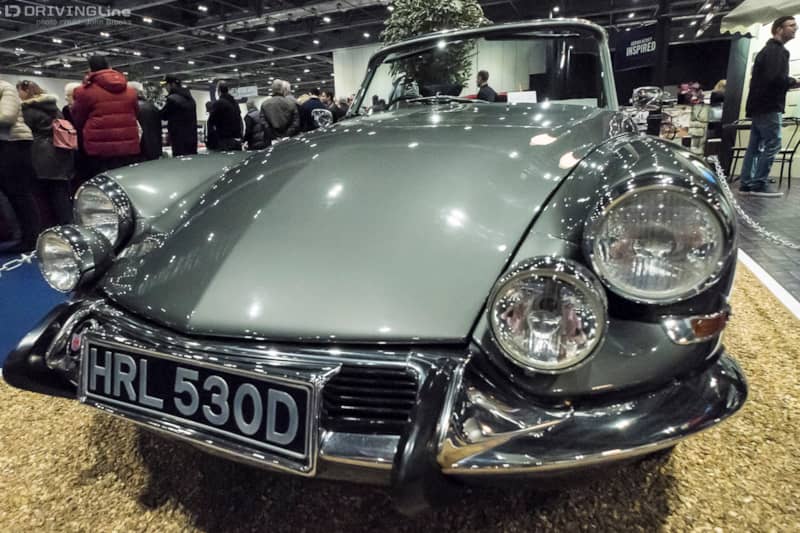 The manufacturers were present too, Citroën celebrating their famous DS range with a pair of cars including this fabulous DS21 Convertable. Now this is something that I would dearly like to drive, more dreams...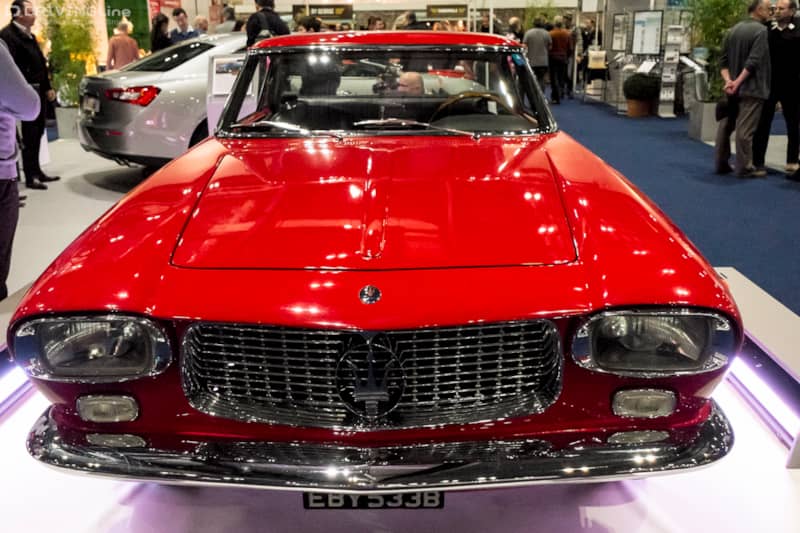 Maserati had a significant official presence with both contemporary and "Classiche" models, this 5000 GT has styling by Giovanni Michelotti for Carrozzeria Allemano, one of 19 out of the total production run of 34. The initial car was a one-off built at the request of the Shah of Persia, he did not feel that the 3500 GT was exclusive enough. That was enough encouragement for other wealthy folk to twist Maserati's arm to produce a few more examples.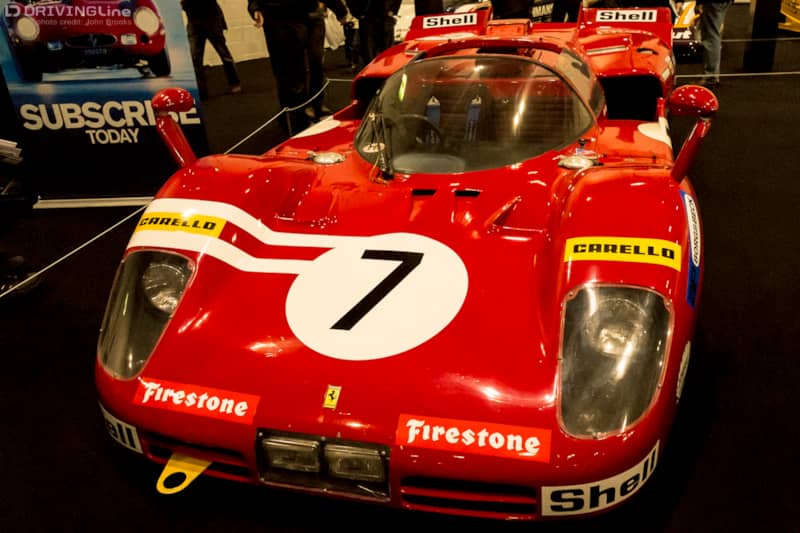 There were a number of top quality displays at the London Classic Car Show, one of the best was a collection of cars that have competed at Le Mans, such as this Ferrari 512S that ran in the 1970 race. Now the property of Pink Floyd drummer, Nick Mason, it is arguably the most important example of that model. Chassis 1026 finished third at the Daytona 24 Hours that year in the hands of Jacky Ickx, Mario Andretti and Arturo Merzario. Then the 512S went on to score a legendary victory in the Sebring 12 Hours after one of the greatest drives ever seen at the classic Floridian enduro. Mario Andretti gave what he came to regard as the finest performance of his stellar career chasing down the lead in the final hour of the race to beat the Porsche 908 of Peter Revson and Steve McQueen, yes THAT Steve McQueen.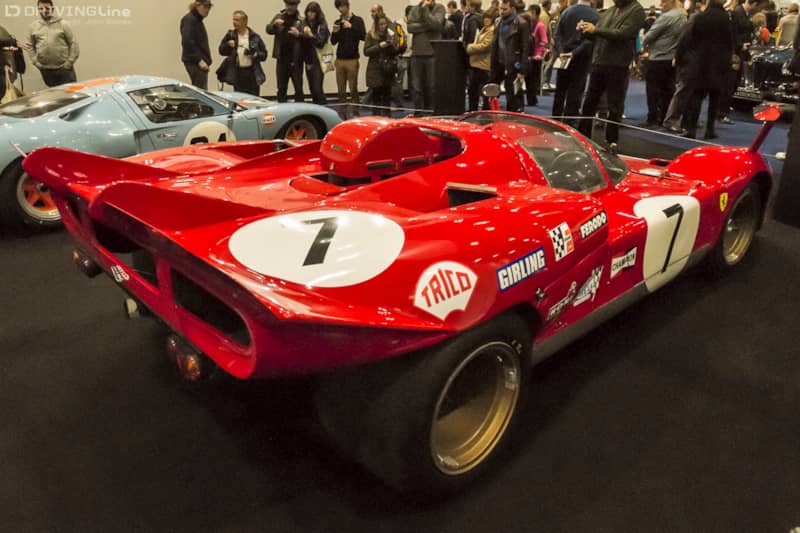 This amazing win was followed up with fourth places at Monza and Spa but the 1026 was eliminated from Le Mans early in the race. The car was then acquired by Belgian Ferrari collector and racing driver, Jacques Swaters, who allowed McQueen to use it in his epic movie, "Le Mans". Unfortunately it was nearly burnt out in an accident during filming and it was eventually acquired by Mason who had it restored back to its former glory. McQueen's film has ensured that the 512 and the Porsche 917 both achieved legendary status amongst those who follow endurance racing. I was lucky enough to see both cars race back in the day, the memories still burn bright (at least I think they do.)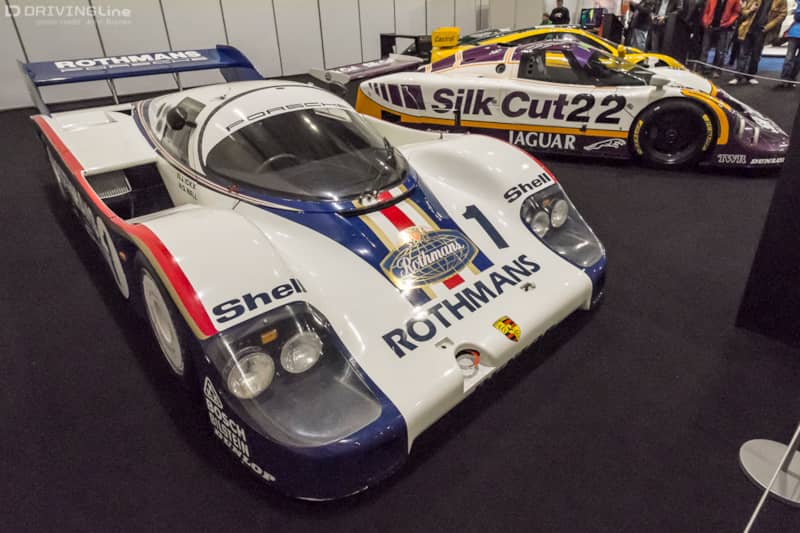 This truly historic racer is Porsche 956, chassis 001, produced in 1982 to comply with the new Group C regulations. It was the first in the line of cars that would evolve into the 962 and would race in some form or other evolution all the way through to 1999. In fact 001 did not actually race at Le Mans, being the reserve car brought along in 1982 to back up the factory trio that would finish 1-2-3. I did see it race at the first ever Group C race, the infamous 1982 Silverstone Six Hours, it limped round to a distant second, hamstrung by badly though out fuel consumption regulations.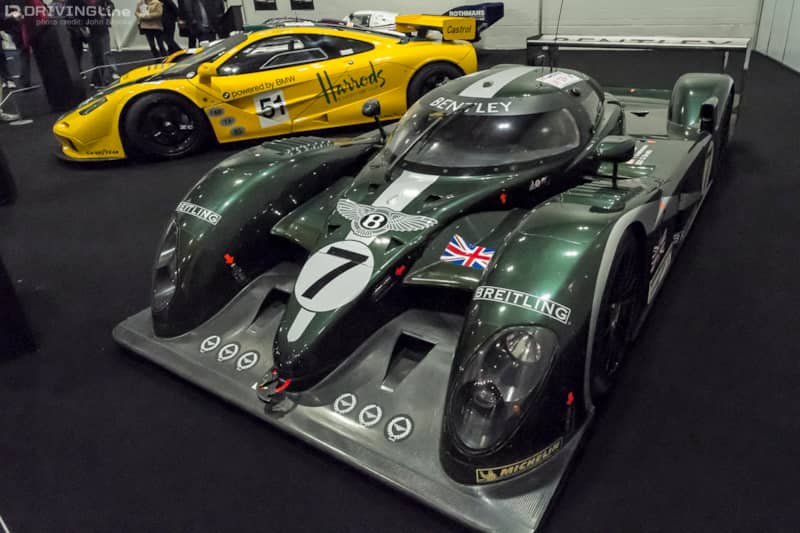 Two British Champions, two old friends, as I worked on both projects, in truth only a small contribution to Bentley on their way to victory at Le Mans in 2003. However I did shoot for Harrods for two seasons while their McLaren racked up victories in the BPR Global GT Series as well as a podium at Le Mans in 1995. Happy days!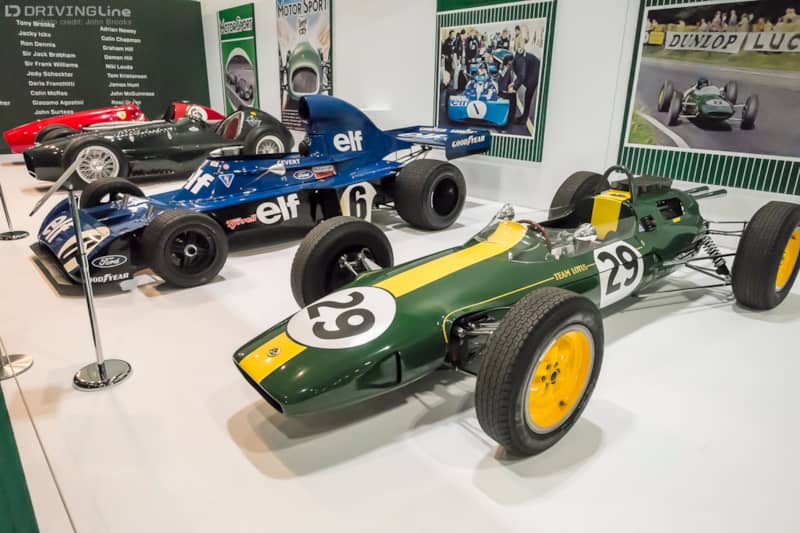 The venerable publication, Motor Sport, had an impressive display of Formula One Championship winning cars down the ages. This Lotus 25 took Jim Clark to his first World Championship, in 1963 and the Scot would win 14 Grand Prix at the wheel of the 25.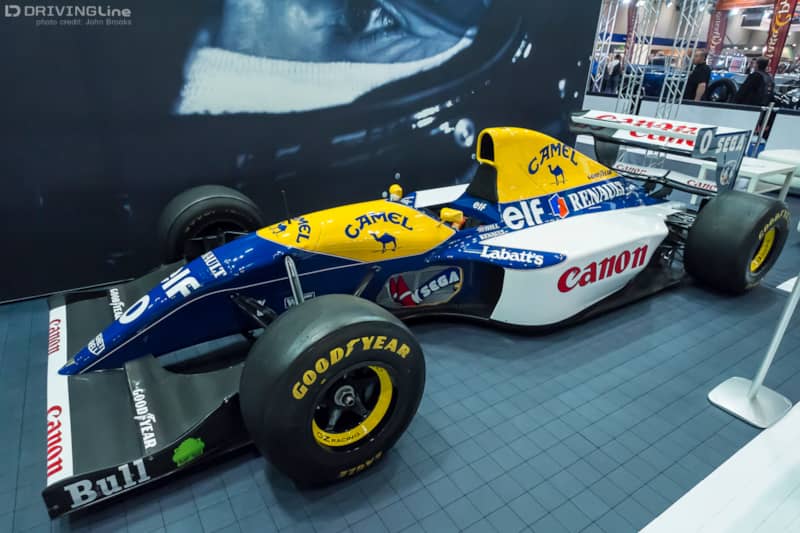 Williams Grand Prix took a stand and brought along several of their title winners, including this Williams FW15C powered by a Renault V10. This car, chassis 02, was used by Damon Hill that year and he scored three wins on the way to third place in the Championship. His team mate, Alain Prost, scored a further seven victories ensuring the Drivers Title for himself and the Constructors honors for Williams Grand Prix.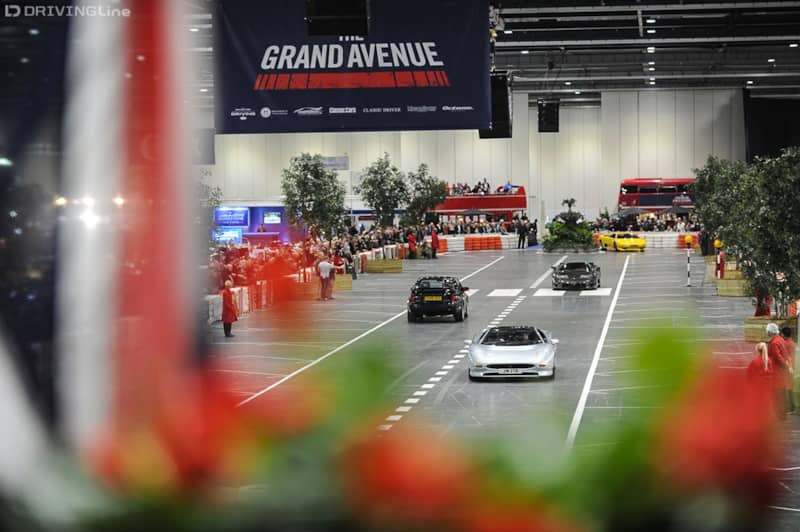 One feature that did distinguish the London Classic Car Show from other similar events held indoors was the Grand Avenue that served as a venue for an assortment of special cars to be parked and then periodically driven for the entertainment of the enthusiastic crowd.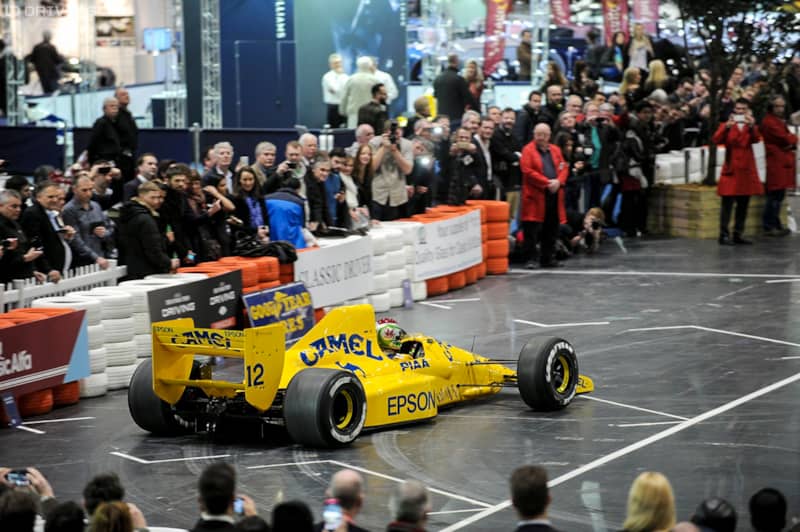 This dynamic element was popular, especially when the Lotus 101 and its 3.5-liter Judd V8 were on song.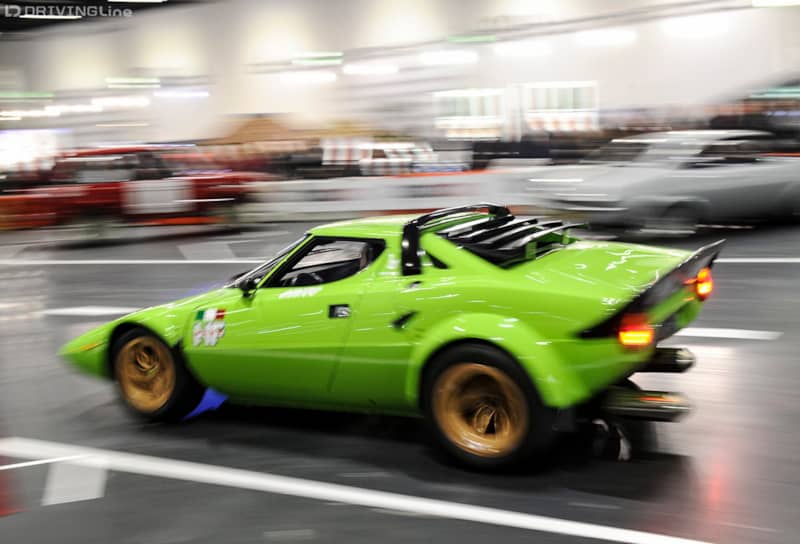 The Lancia Stratos was also a crowd favorite.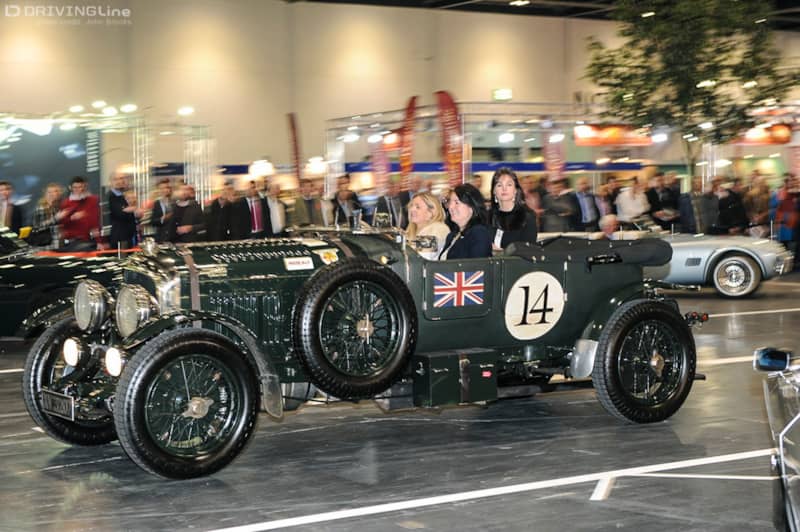 As was this Bentley 4.5-liter open tourer driven by the "Bentley Belles".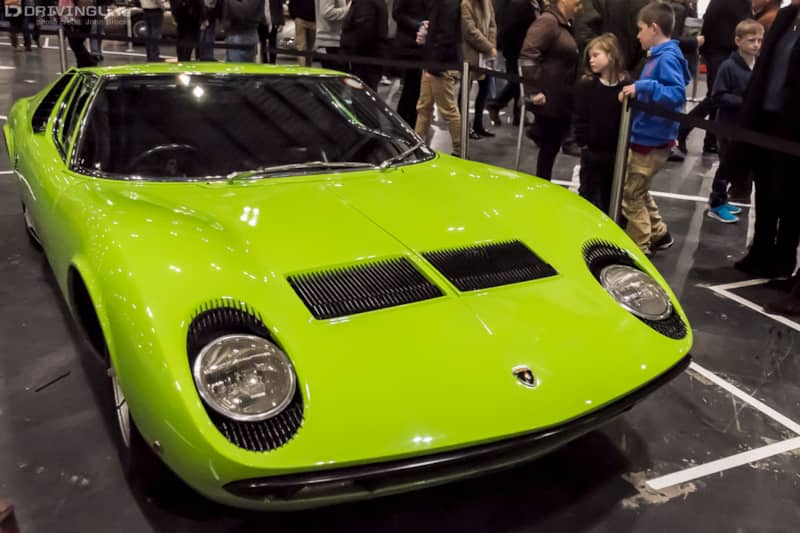 Even though this Lamborghini Miura S dates back to the '60s it still attracts attention from car guys and gals of all ages.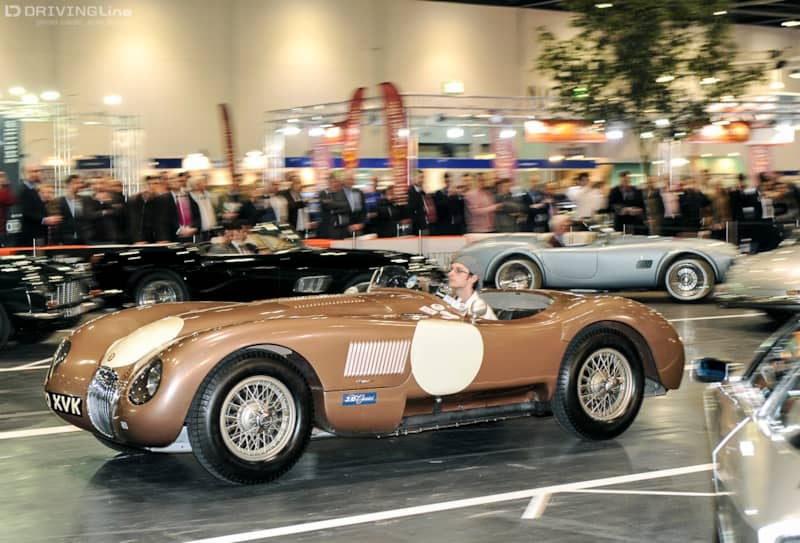 This unusual Jaguar C-Type was originally owned by Juan Manuel Fangio, one of the greatest drivers of all time.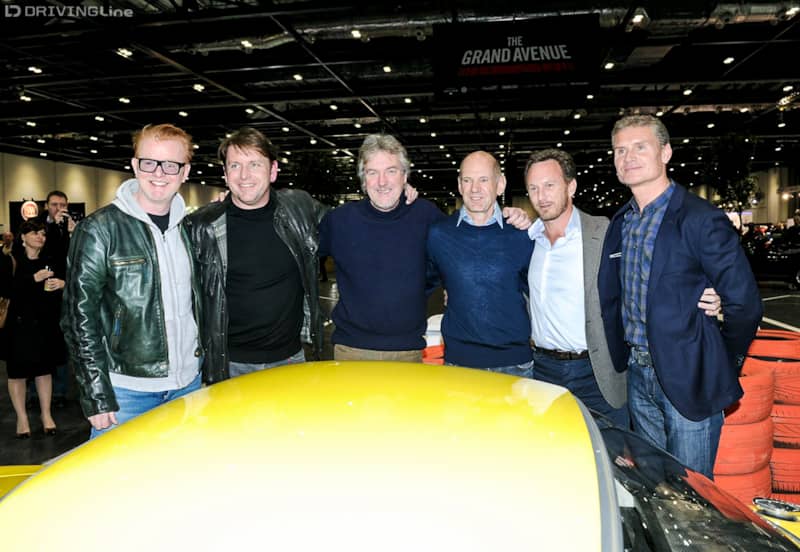 And that reference to a personality brings us neatly to another aspect that makes the London Classic Car Show different to most other events with a similar purpose. Like so much of the automotive scene in the UK, there is the involvement of celebrities, some in the business, some not. Here we have the main group that added their names to this show: Chris Evans, the annoying DJ and TV personality (we looked at his event HERE ); James Martin, TV Chef and petrolhead; James May, one of the Top Gear trio; Adrian Newey, Formula One Designer; Christian Horner, Team Principal at Red Bull F1 team; and David Coulthard, ex Grand Prix Driver and now TV commentator.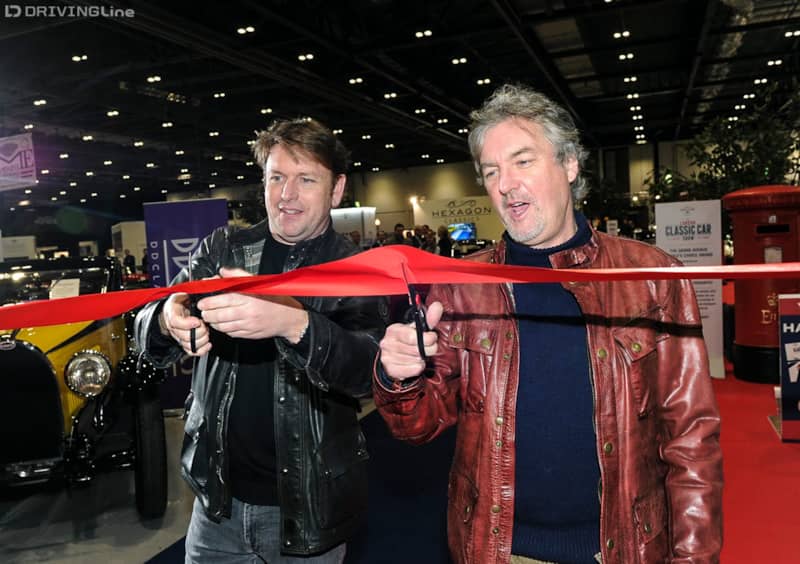 Why have this bunch involved, especially chefs and talking heads? Well the answer is simple, they all generate column inches, spreading the word about the event, getting the fans through the turnstiles and raising awareness amongst those who do not read the specialist press. To be fair, they are all serious about motors - Chris Evans has a fabulous collection of rare cars and shows them off for good causes on a regular basis. James Martin brought his culinary skills to the show in the Classic Café which proved very popular.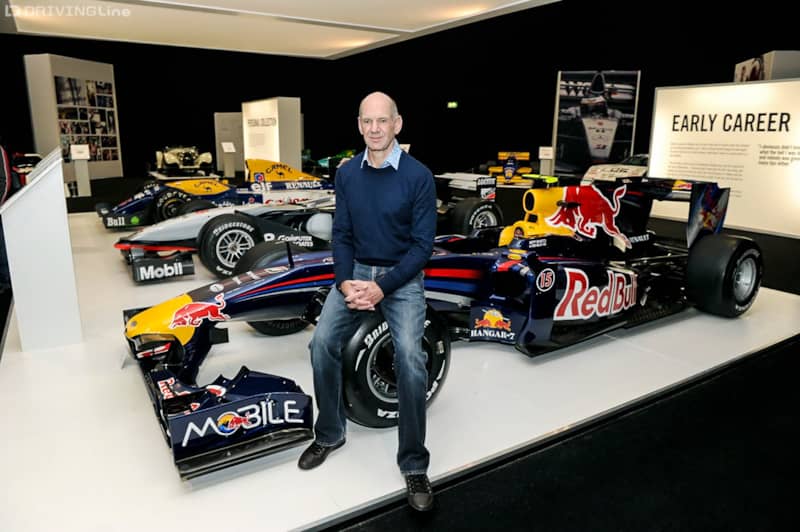 One of the best displays at the show was dedicated to the career of Adrian Newey and I will have a closer look at the that soon. It is a fascinating story about a remarkable man who has been at the cutting edge of Grand Prix car design for over twenty years.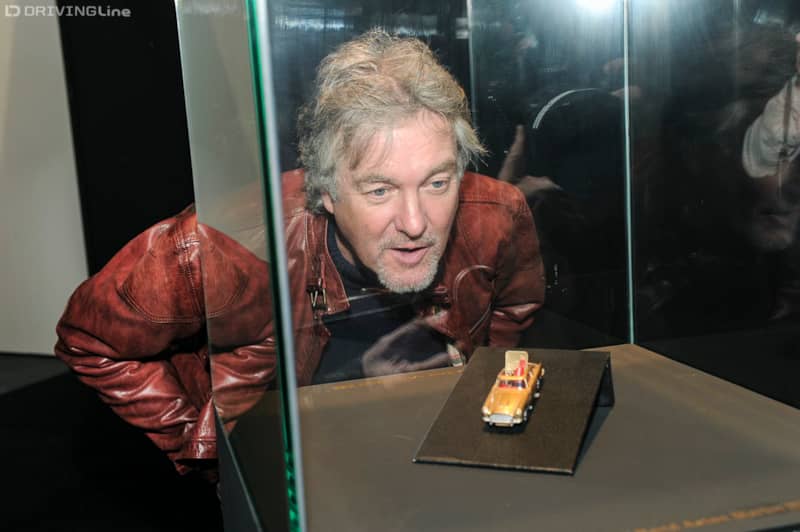 Like it or loath it, Top Gear is a global automotive brand and James May is an integral part of that. He was also given a stand where he displayed his choice of 13 "Cars that changed the World" - well, it got people talking and debating the topic ...voila! more media coverage.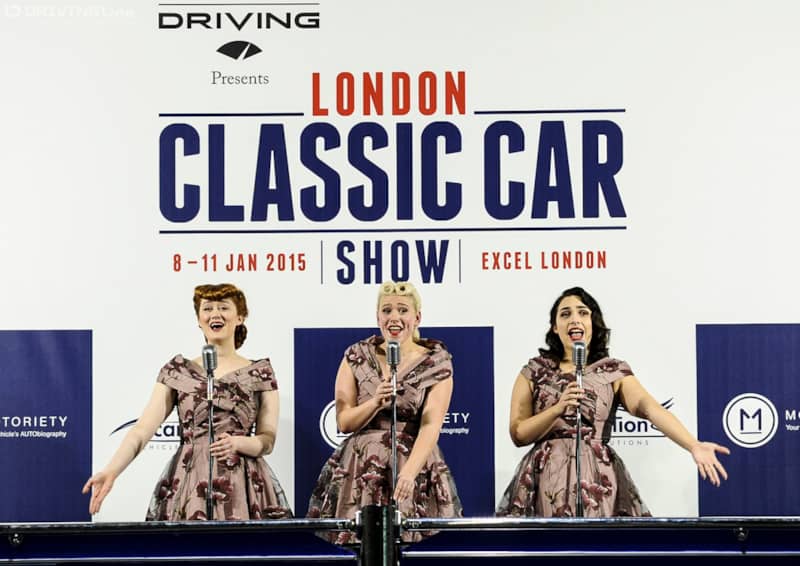 So, the first London Classic Car Show was not just a collection of old cars being gaped at by a bunch of old men - it had a dynamic element, it tried to entertain and educate, it offered retail therapy to all pocket sizes. In short, it was a success - the organizers have shifted the date for next year to late February, avoiding the clashes that happened this year. If you are in London early next year you should pop along, you will not regret it. Additional photography courtesy of and copyright Simon Hildrew.