Adam LZ joins Nitto Tire for 2021 Formula Drift season after claiming Rookie of the Year honors in 2020
Two years ago, YouTube sensation Adam Lizotte-Zeisler, more commonly known by his YouTube abbreviated username AdamLZ, sprang onto the Formula Drift PRO 2 grid with a freshly built Nissan S15 drift car and the support of his more than two million YouTube subscribers (at the time, now over 3 million subscribers). At each event, Adam LZ improved his standings, finishing the final Pro2 event of the season in Texas on the podium in Second place. When the 2020 Formula Drift season got consolidated due to COVID19, Adam LZ decided to make the jump to the premiere PRO class. Adam LZ again rose to the challenge, improving his results over the first several events including a top 8 and a top 4 finish at both of the Texas rounds. At the end of the season, Adam LZ stood in 12th position in the standings, earning Rookie of the Year honors as well as taking home the Fan Favorite driver award.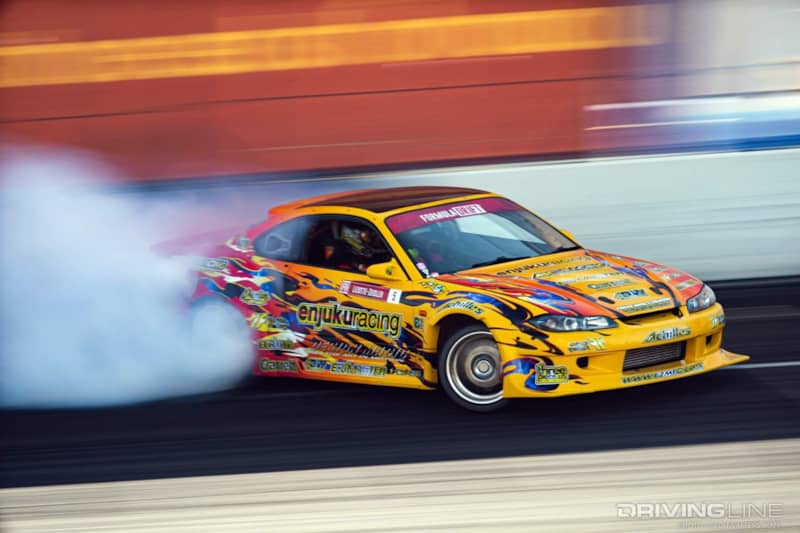 Ahead of the 2021 season, Adam LZ has announced that he will be competing on Nitto Tires, joining Vaughn Gittin Jr., Chelsea Denofa, Ryan Tuerck, and Fredrick Aasbo, who swept the top four positions of the final standings while competing on Nitto Tires in 2020. Adam LZ recently competed at the first round of the Klutch Kickers series to not just get some more seat time in his vehicle against some tough competition, but to also get more comfortable driving on the Nitto NT555 G2 tire ahead of the Formula Drift season. Adam placed Third at the Klutch Kickers event, after losing to former Formula Drift PRO Alec Hohnadell in his Top 4 battle but defeating current Formula Drift pro Taylor Hull for the final podium position.
We took a few minutes to get to know AdamLZ to understand his rise through drifting and YouTube, and to get some info on what he's doing to prepare for the 2021 Formula Drift season.

How did you get interested in drifting?
Adam LZ: Drifting was one of those things that was a natural progression for me. I started riding BMX, and as I got closer to the age when I could get my driver's license, I started really diving deeper into my passion for cars. Drifting is a freestyle type of motorsport, similar to BMX, and it's something of a counter culture. At the same time, I've known Chelsea Denofa through BMX, and he posted a video of a backwards entry at PARC (Pats Acres Racing Complex in Canby, Oregon), and that is when I said to myself "yeah, it's time for me to start drifting." My first drift car was an S13 Nissan 240SX that I picked up around 6 years ago. I got the car and was planning to just drive at some local drifting events up in Connecticut at Lime Rock, but the track stopped allowing drifting events before I got a chance to drive one. I lived in Florida for college, and I started going to OSW (Orlando Speed World) drift days and driving there after the skidpad was built. I started having no clue how to do a simple donut, then slowly started getting feedback from others and started getting better over time. My rise through drifting was really all documented on my YouTube channel, and I think that helped my following because I wasn't afraid to show that I wasn't the best driver when I started, but I kept 'getting back up' so to speak and improving my drifting skills over time.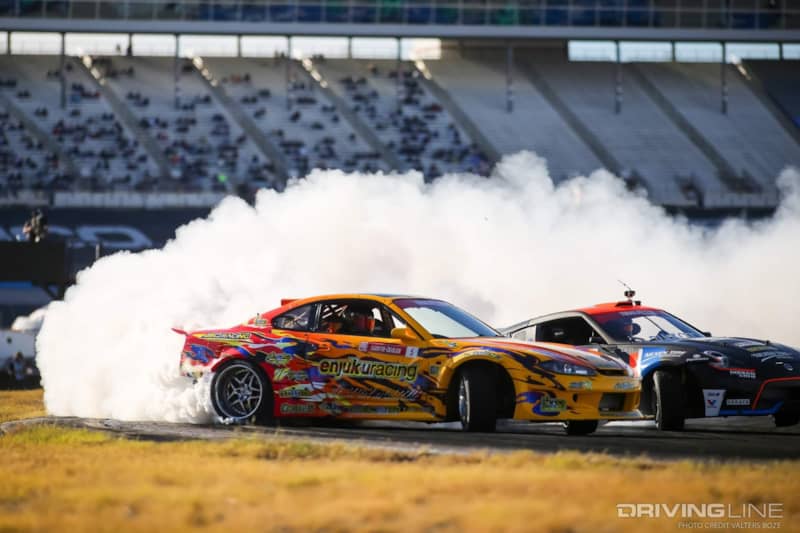 How did you get started with your YouTube channel?
LZ: I started uploading to YouTube when I was 13 years old or so, I saw the older kids in middle school making skateboard videos and I wanted to do similar videos for BMX. In the early days, I was just posting videos of me and my friends doing bunny hops with metal music in the street, we would get 50 views from that and that was the greatest thing ever! I think what helped me stand out was that viewers on my channel saw me progress from when I sucked to when I was getting good enough to be a professional, and I showed that chronological progression over time. As BMX got more serious for me and my income was directly correlated to competing and generating content, an injury that sidelined me for a few weeks not just bummed me out but it also affected my income. I started taking a similar approach to my car hobby as I did with BMX, and started showing people what was happening behind the scenes with my cars to help fill the time when I couldn't ride BMX. Of course, when I got into drifting, then I spent more time drifting and less time on BMX, and it seemed like there was interest in my drifting videos from both the BMX audience as well as the drifting audience. I think my approach to drifting of showing everything that was happening, even the early days when I was spinning out and not every run was a great run really helped me build an audience because I don't think a lot of drifting videos on Youtube at the time really took that approach to show the bad runs along with the good runs.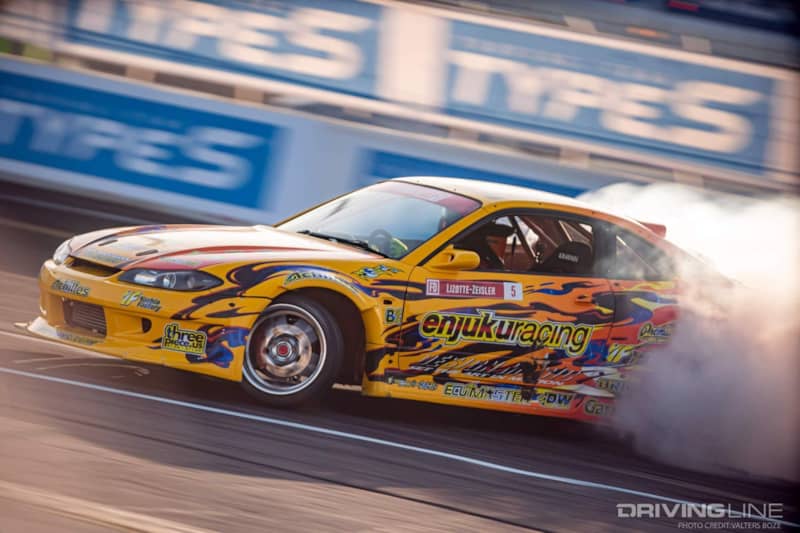 At what point did you feel like YouTube could become a full-time career for you?
LZ: I was going to college for mechanical engineering, at the time, I wanted to invent something cool or make enough money in my 'day job' to start a business that I was passionate about. Around my third year in college, my YouTube and merch started bringing in as much money as I was expecting to be making as an engineer. Once I realized I could skip the whole day job thing and had enough capital to run with—I switched my studies to a Business Management route, specifically entrepreneurship. I felt way more passionate about all my school work because I could implement what I was learning in real-time—and the results showed. I managed to buy my first house before even graduating—an epic milestone!
DL: What sort of advice do you have for someone who strives to be successful on YouTube?
LZ: I've met a lot of people who have a great idea and want to chase a dream, whether it's YouTube or something else, and a lot of them wait too long to start trying because they think they need to go all out from the jump. One of the things that was driven home to me especially through my schooling is to start lean. Don't pour all your money or time into a new business, get a proof of concept first before you tie up all of your time and money. If your dream is YouTube, you don't need to quit your day job and upload every day right off the bat. Get feedback from people around you, your friends and peers usually want to see their friends succeed, so get that feedback and grow from it. Pick apart what you really like in a specific video or in what you're watching, emulate that, and it's likely that other people will appreciate it. It's better to have one person obsessed with your stuff than 10 people who kind of like it. Those 'fans' will be more valuable to you in the long term than a bunch of casual viewers who aren't watching every video you upload. The same methodology can be applied to starting a clothing business, food business, really anything. Fail faster, and cheaper—so you can learn sooner and succeed.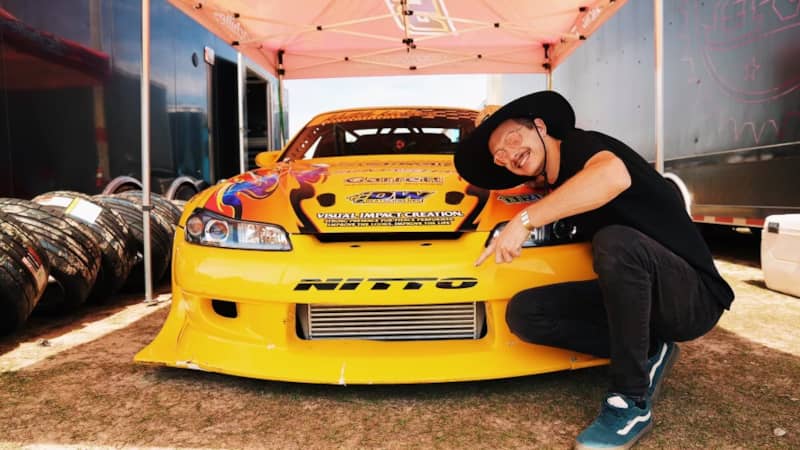 When did you feel like Formula Drift was a realistic opportunity for you?
LZ: When I got into drifting, I wasn't really into watching Formula Drift, I wasn't what you would consider an FD fanboy. Having a background in BMX I always had a distaste for any real "organization," I didn't think that Formula Drift competition was something I would enjoy. I never had any thought of doing FD until I built a car with Enjuku Racing. I wanted to build a badass, pro-am level car that was street legal so I could hang out with my friends who were FD drivers, and as I built that car, we made sure that we built the car using Formula D's safety specifications in mind. As soon as the car was finished, I had an FD-quality car, and when I wanted to drive that car against other FD-quality cars, I realized there weren't many events I could go to just to drive against those guys. I was looking forward to events like GridLife, but even when the FD drivers attended those events, they usually drove in practice cars with much lower power levels and much lower grip levels. After a few events, I realized that I had a crazy, overly built car without anywhere to drive against similar-built cars. It got to the point where I realized that the best place for me to really tandem against drivers in similar-level cars and similar skill levels was FD Pro 2. I didn't expect to do much beyond just a single season as an opportunity to improve my driving and see where I stood against other drivers, but I did better as each event went on, and it just grew from there.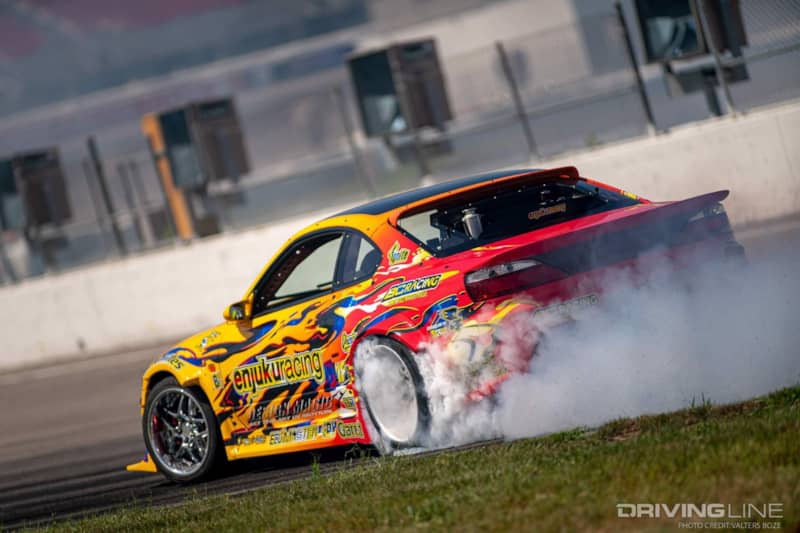 How difficult was the jump from PRO 2 to PRO?
LZ: Last year, rolling up to the PRO season was a little behind schedule due to COVID, and I wasn't very confident in the car because we had some mechanical issues leading up to the first event which meant I hadn't had much seat time. I got to the grid and realized I was up against drivers who were literally robots. There weren't drivers flying off track or spinning out, and I realized that anything less than a perfect run was abnormal. The one benefit of driving against what I perceived to be "robots" was that I could be confident chasing people aggressively in tandem and know that they probably weren't going to spin out. The modified season in FD was actually really rewarding because if I had a bad day on Saturday, I knew the next event was the next day where I could learn from my mistakes, and I didn't have to wait another month or tow across the country again wasting money. I'm not a natural talent, I sucked at BMX when I started, and I sucked at drifting when I started, but I always believed that if I stick to something and can be analytical—I can learn pretty fast. I started watching a lot more of my in-car camera, and I started to see what mistakes I was making or what I was doing wrong on certain runs, and when I made that realization, I started figuring out what it took to put together a competitive run much quicker. By the end of the season, we gained a lot of confidence in our ability to compete against the best teams in Formula Drift, and I feel a lot more confident going into 2021 than I did making the jump to PRO in 2020.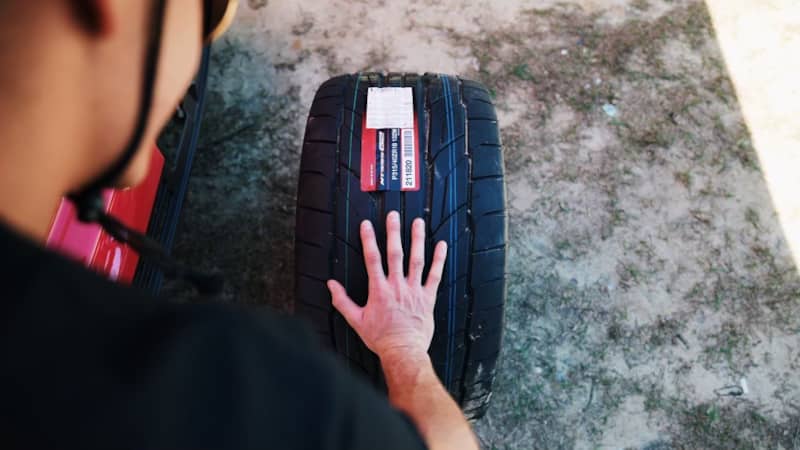 What sort of changes do you have in store for the 2021 season?
LZ: 2021 will be my first season where I feel like I'm ready to play ball. When I first started driving in PRO 2, I felt like our team was a bit unprepared for the level of competition we were up against to get started. We improved over the course of the season, and our results really showed how much better we started working as a team. Last year, when we made the jump to PRO, we still had a huge learning curve. This year, we've done a lot more planning, we have spares of all the parts we could have spares of, we knew what we needed to improve to be competitive, and it feels like we're actually prepared.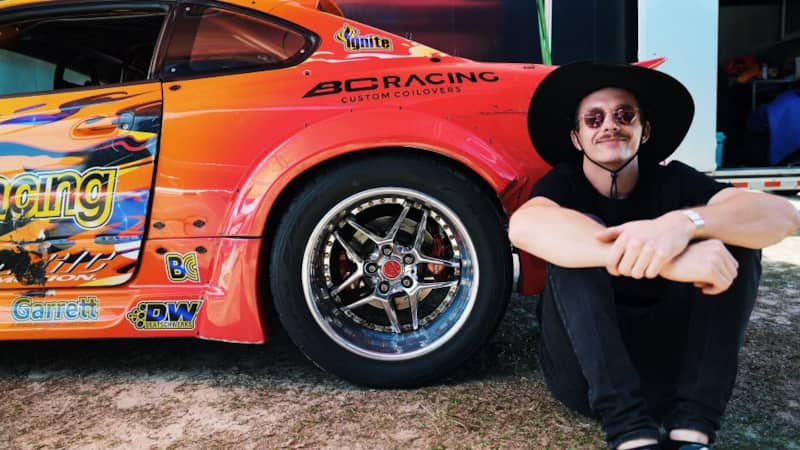 The other big change is that we're on a much grippier Nitto Tire that really suits my driving style. With just 2 test days, and now a weekend of competing in the Klutch Kickers event, I have found the range of grip that the tire offers, and it's is so much improved over what I'm used to. That will give us a lot more freedom with car setup, and it has me excited to drive a lot of these tracks that I've driven before, but with a whole new set of tricks in my arsenal! A lot of people may not realize that Nitto team provides a tremendous amount of technical support and feedback at the Formula Drift events, and that's a huge asset, especially to smaller programs likes ours. We really look forward to what we can do with that additional knowledge in our corner.