Air Ride Vs Hydraulics: Which is Better for Going Low?
When it comes to turning your custom vehicle into a real stunner, going low will definitely do the trick. Though many enthusiasts enlist the help of static (non-adjustable) lowering parts as they are relatively cost effective and easy to install, these products only get you so far. For those looking for the ultimate shock factor, going extremely low with adjustable suspension systems that utilize hydraulics or airbags can be the perfect solution.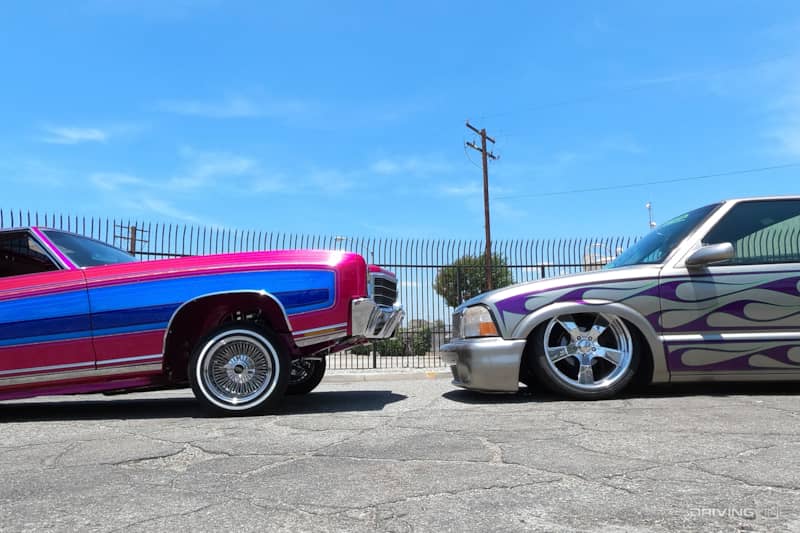 Origins of Juice
Though most people that are into custom cars and trucks are probably familiar with vehicles that were built to alter their height on command, we want to dig a little deeper to help you get a better understanding of the two most popular methods.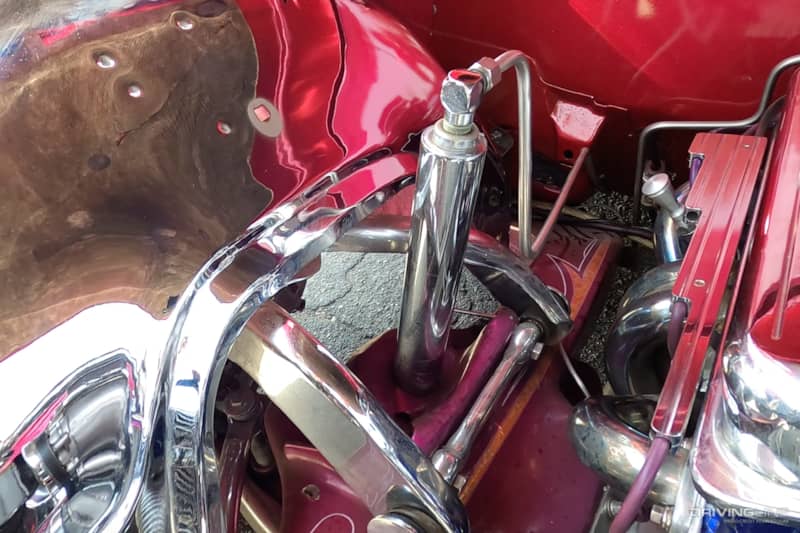 If we take trip down memory lane to discover the origins of hydraulic "juiced" suspension, we can tell you that the usage goes back to the 1950s when European carmaker Citroën used them in cars. These vehicles were known for their improved ride quality over ancient bumpy roads while also providing load leveling capabilities.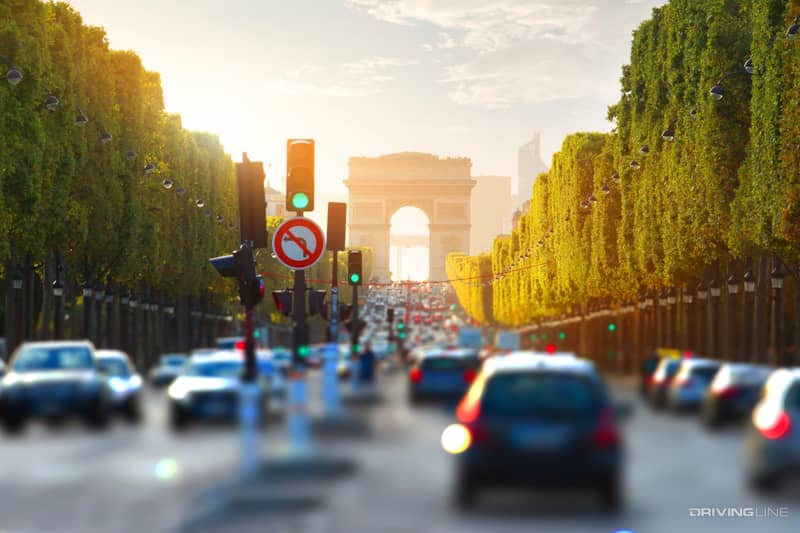 Icons of Low
Decades later, the lowrider community adapted hydraulic parts from vintage planes to help them get over speedbumps and go through steep driveways. The pioneers of the scene discovered that they could have their cars go extremely low on demand and could raise up to be driven without having to worry too much about obstacles on the road. These systems eventually started a revolution of cars hopping and dancing in music videos which solidified their status in popular culture.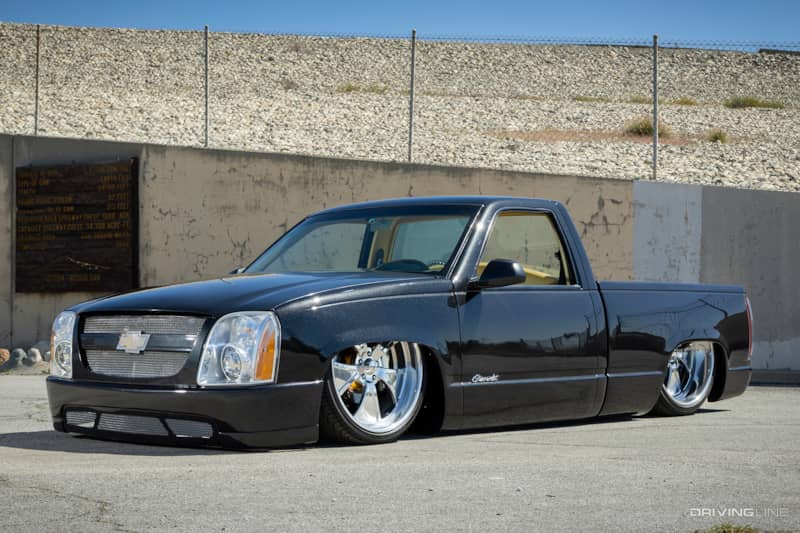 Benefits of Hydraulics
There are many benefits to installing hydraulics, like the fact that the cylinders/rams are compact and fit in tight spaces. Since they are rigid, they can hold up to high performance better than air ride.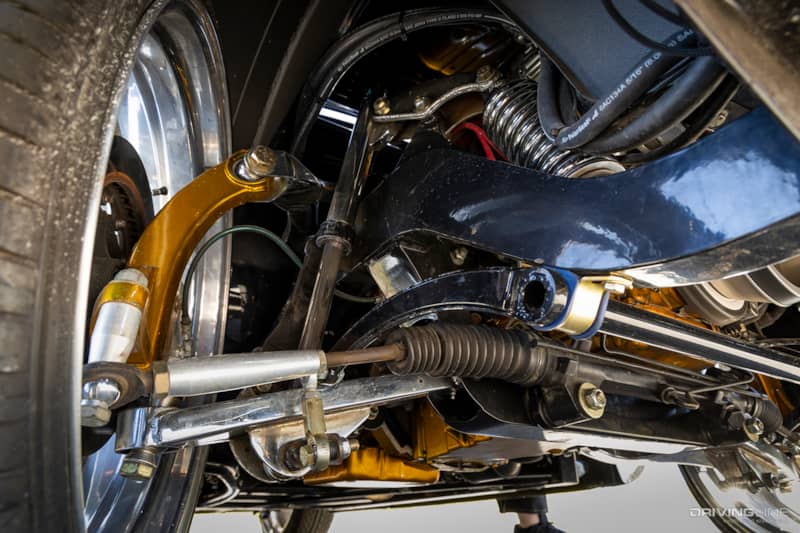 Our favorite part about hydraulics is that there isn't much maintenance besides having change the fluid every six months or so along with replacing seals every few years. And let's not forget that there is very little noise when going up and complete silence when going down.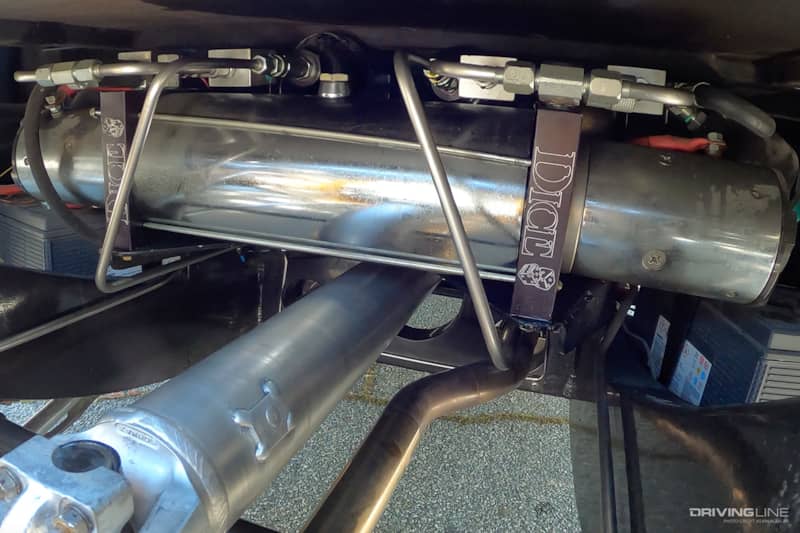 Negatives of Hydraulics
However, there are a few drawbacks to adding hydraulics to a vehicle, which includes the install because fabrication is needed to adapt equipment as there are no bolt-on mounting kits available. On top of that, there is no feasible way to know the suspension height while riding inside the vehicle.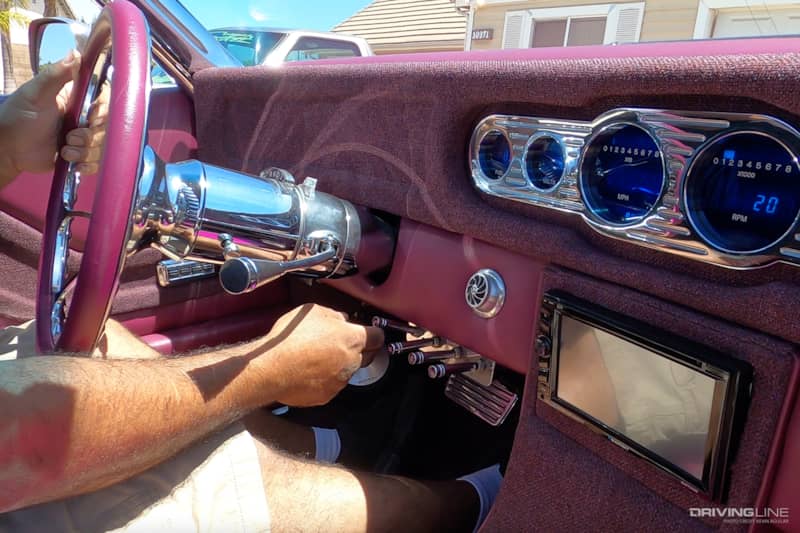 Though we like how hydraulic fluid recycles back into the system, if there are any leaks, it creates a big mess. Ultimately, the ride quality is harsher when compared to air ride but can be smoother than static drops if you add an accumulator to the system.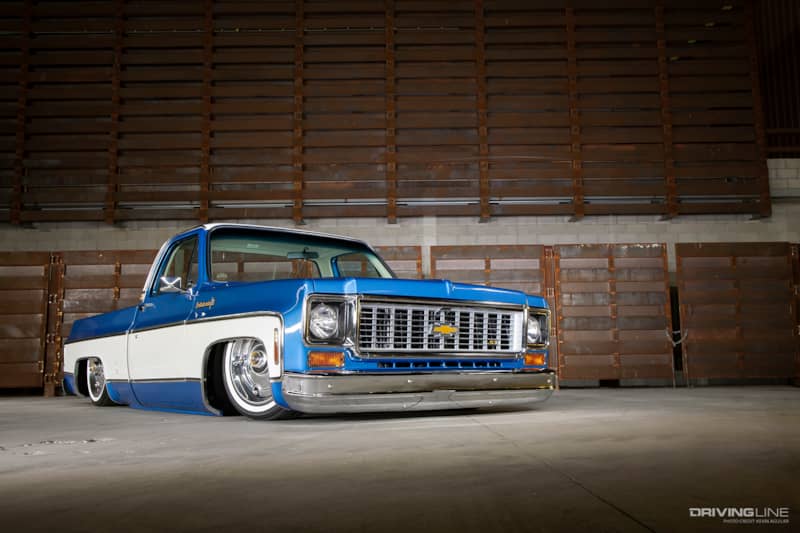 Riding on Air
Hydraulics did cross into the compact car and truck scenes, but it didn't take off in those automotive niches. These groups discovered airbags, which were first used on heavy military vehicles in WWII. Taking inspiration from this technology, parts were adapted to cars and trucks in order to go super low while maintaining a ride quality so smooth that it feels like you are driving on a cloud.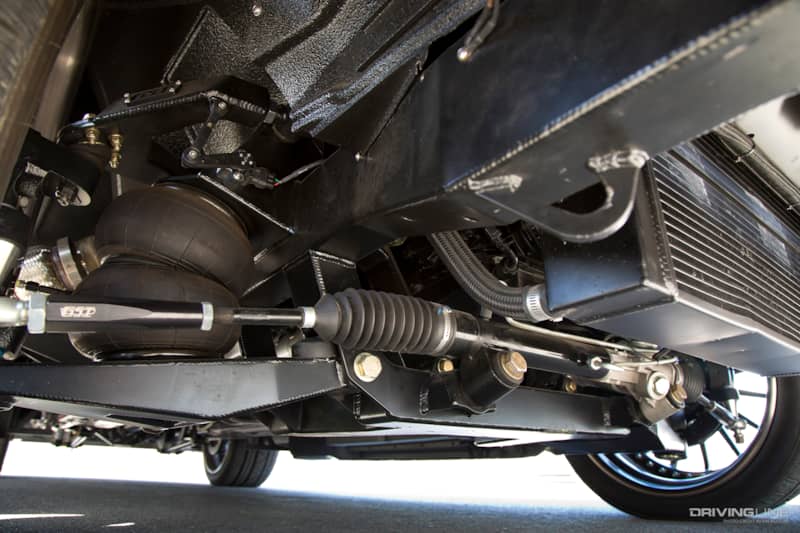 The Progression
In the early days, you had to fabricate a suspension system to install a set of airbags correctly. Now, there are many suspension kits for popular vehicles that make it easy for weekend wrenchers to install them in the comfort of their own garage. Though you can set up air ride for hopping, most people choose to use it for riding super low and planting a vehicle on the ground when parked.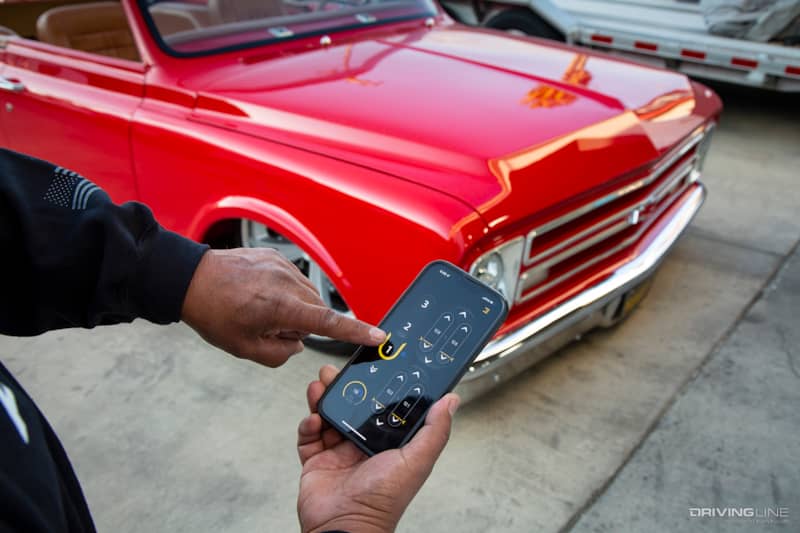 Eliminating Guesswork
Even better, there is a plethora of parts on the market to help you gauge how high the suspension is. You can simply hook up a set of air gauges by running lines to them but if you break a line, you won't be able to keep air in the system. You can use a digital gauge, which avoids that issue and there are also auto-leveling systems that do it all automatically once set up correctly.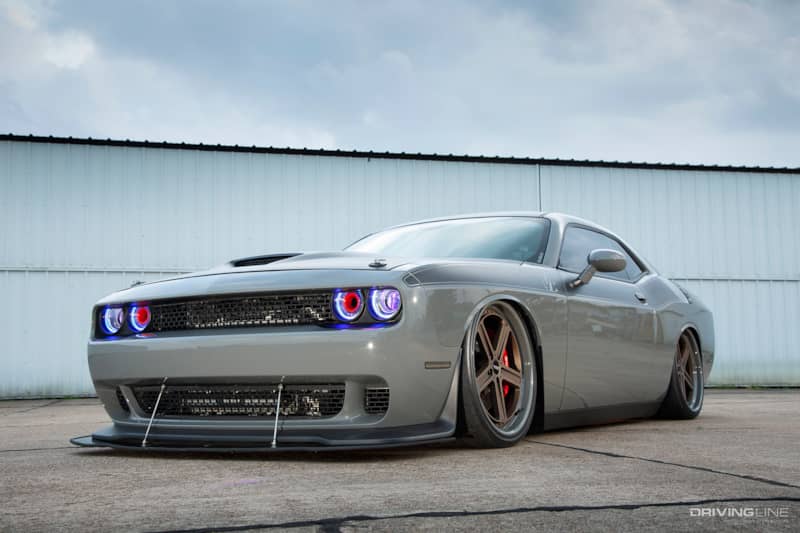 Downside of Air
Unfortunately, air bags are more sensitive to heat and punctures, which can leave you stranded. Airbags are consumables and need to be changed out at least every 10 years if not sooner. On top of that, the system can be loud when compressors are on and when air is dumped if the system doesn't use mufflers.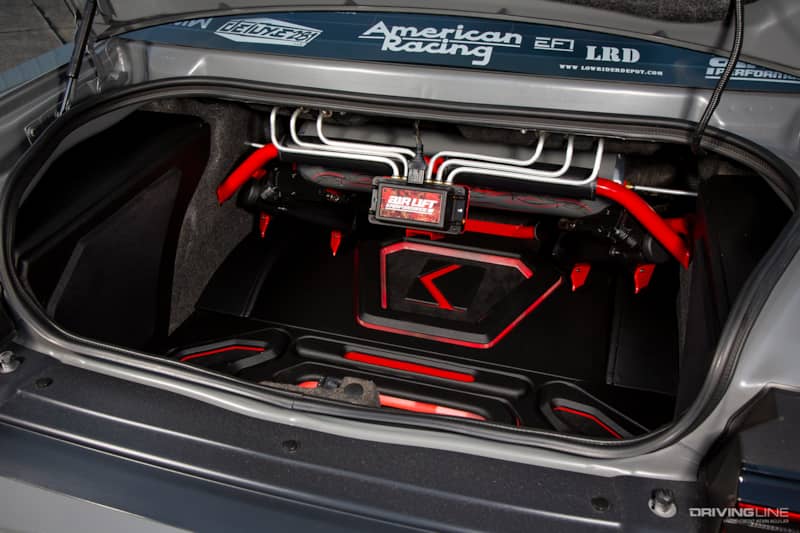 Condensation is an issue too as it can form and create corrosion, but it can be combated with water traps and draining the system daily. Our least favorite part of air ride is that the softness creates a weak point when throwing down power from high performance engines

Tire Longevity
One thing that is very important to be aware of with both systems is tire wear. As these suspension systems drastically move around with various vehicle heights, the wheels will change their position and sit at different angles.
If you drive your vehicle at different heights for extended amounts of time, the tires can wear out extremely fast. To combat this, it is recommended to have a wheel alignment performed at your specific drive height to prevent excess tire degradation.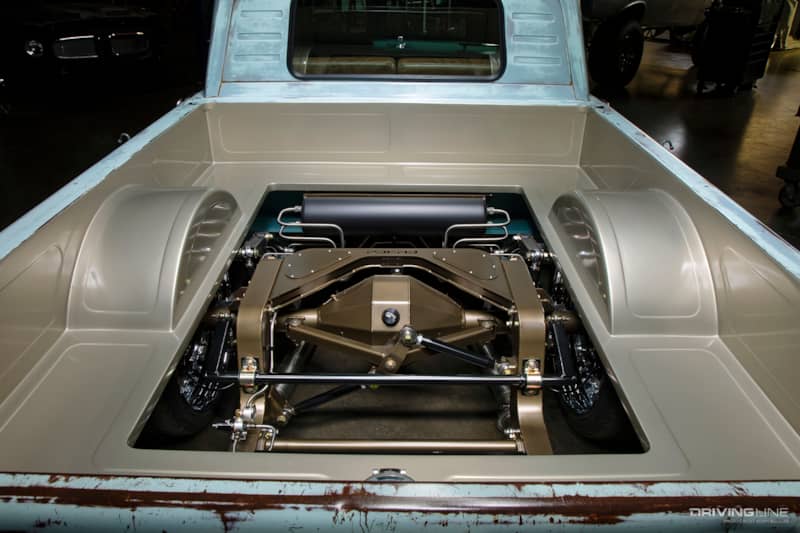 Which is Better?
Obviously, air ride and hydraulic suspensions have their positive and negative qualities. If you are considering an adjustable system for your vehicle, it's best to weight out all the options in order to decide on which is your best route for your needs before investing any hard-earned money and valuable time on installing either type of suspension.
Want to find out more about adding air ride and hydraulics to trucks? Check our YouTube video!