Top 5 Lowered Truck Trends for 2022
We are now a few months into the new year and have noticed quite a few trends that have become popular in the lowered truck scene. We recently posted a story about a few styles that are now considered dead and figured it was time to go in the opposite direction with a list of the most popular trends for lowered trucks in 2022.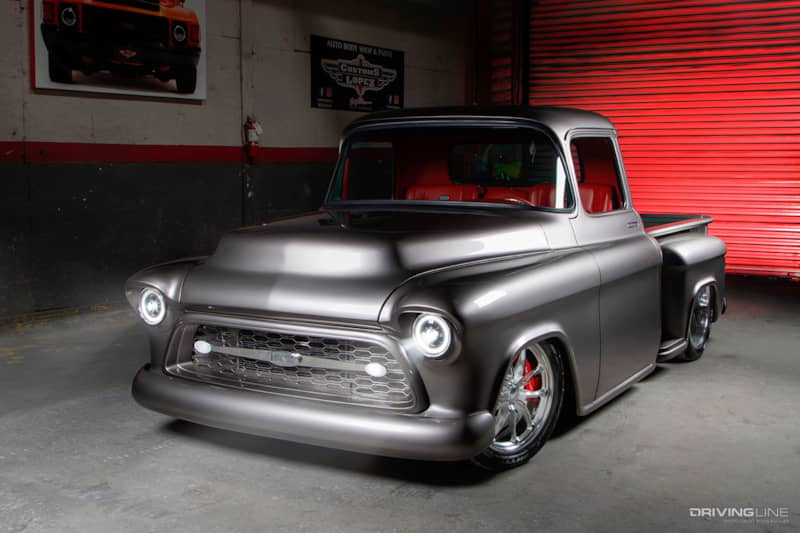 5. Dropped Suspension
Besides making a truck look better, lowering a truck has the added benefit of enhancing performance as well. It does this by lowering the center of gravity which makes for better handling around corners. Dropped suspensions are also more responsive and take out all the factory slop that will rob your truck of power.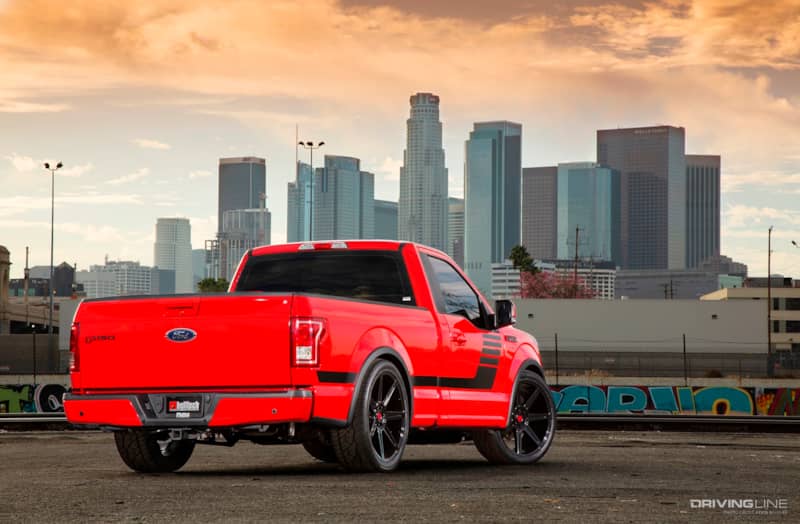 For those looking to get more out of a lowered suspension, coil-over systems will definitely help. These are great as they add more rigidity to the suspension, and plant power to the ground better. The old theory was that coil-overs are too stiff for driving on the street, but with adjustable dampers offered these days, they can be adjusted to work in multiple applications.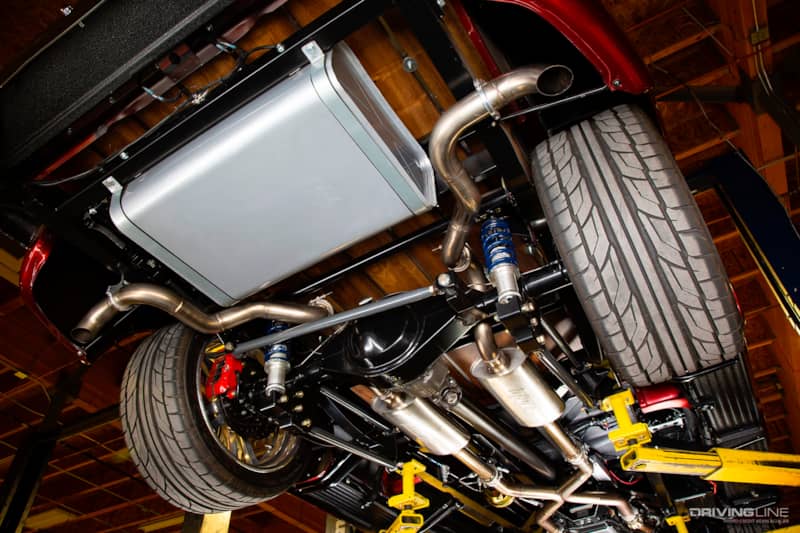 For the ultimate shock factor, airbags can get your truck to sit flat on the ground and then air-up to lift it for driving. This is the go-to choice for owners of show trucks as it gets the most attention. Airing out a truck to tuck big wheels within the fender wells really makes people turn their heads as most can't fathom how the act is done.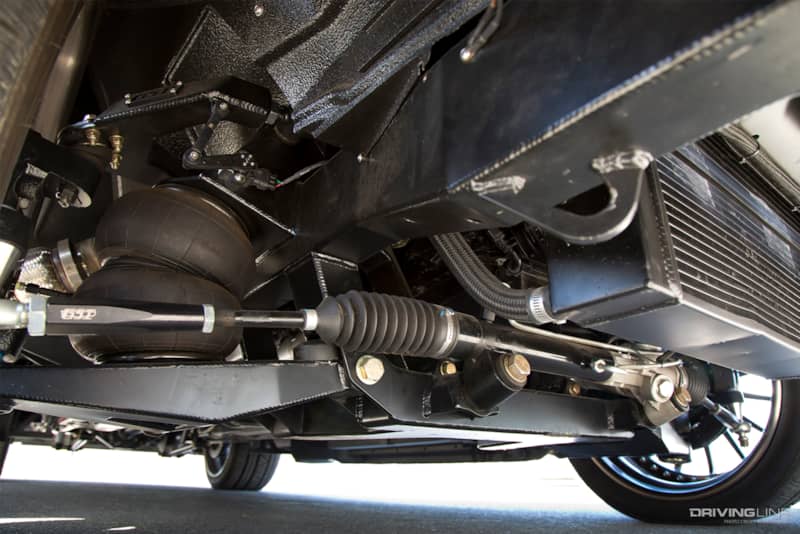 Airbags are also known to have the most comfortable ride on slammed trucks. However, the soft ride means that these systems aren't rigid enough for someone who wants to lay down some serious power.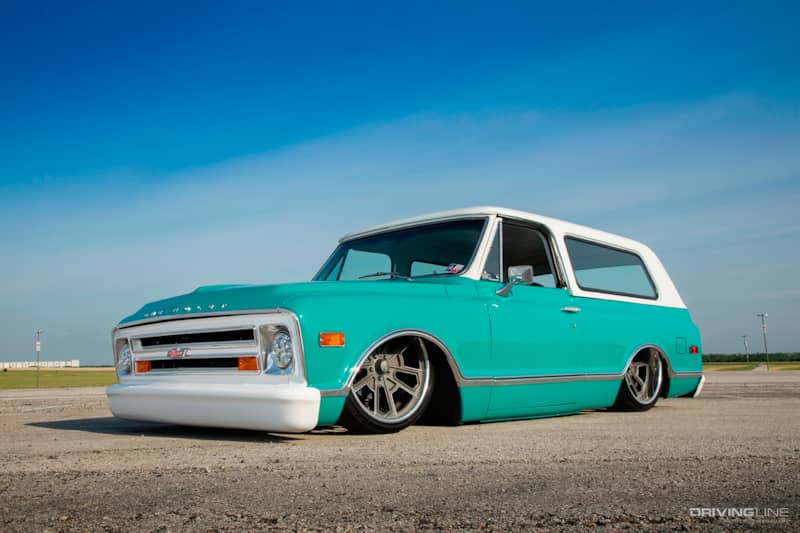 4. Clean Paint
When it comes styling the exterior of a truck, there are many trends that have been popular over the years. In the past, builders would flex their skills by adding wild graphics that would capture eyeballs. These styles came with the rise of minitrucks back in the day, and I think they peaked then. And just like how minitrucks are not so popular anymore, in-your-face paintjobs are no longer desirable.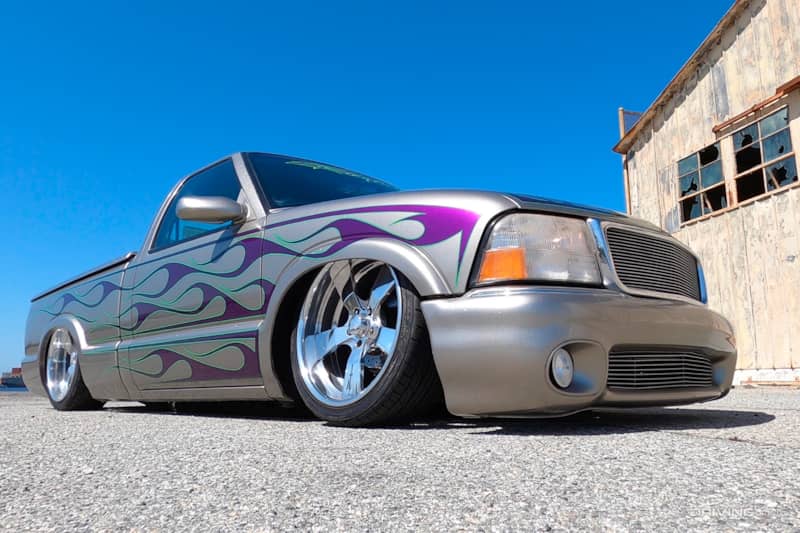 Though wild graphics have created a buzz in the past, clean paint is a timeless choice. Over the years we have paid attention to what style of exterior dressings look good and are popular with others. With that being said, we can tell you that vehicles with simple and clean paintjobs are the ones that get noticed the most and truly stand the test of time.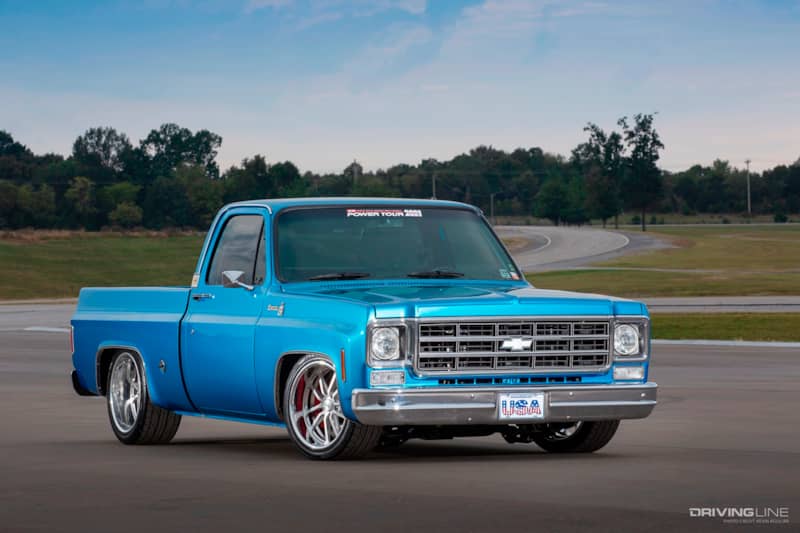 What we're talking about here is either single colored or two-tone paint schemes that really let your eyes focus on the sharpness of the body lines. Now there's many different colors you can choose from, but bright ones like yellow, orange and red always stand out most. Candies and pearls also add another level of awesomeness as they tickle the senses.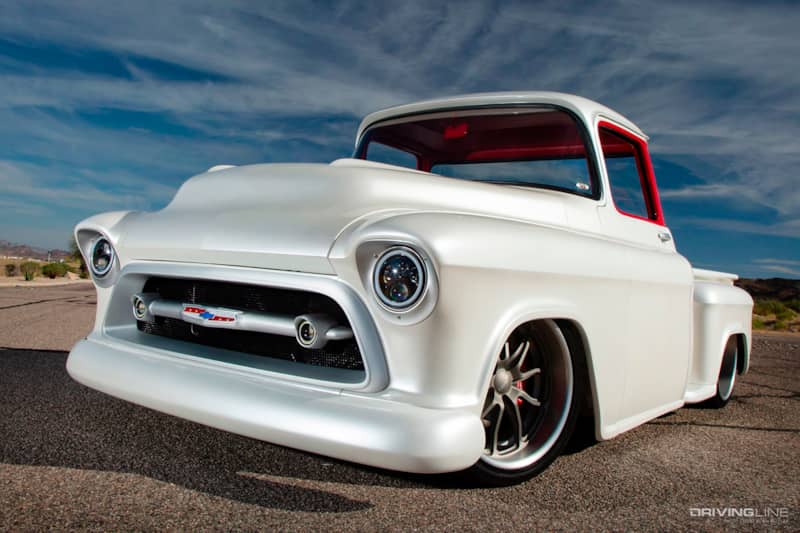 3. Engine Swaps
One way to add excitement to a truck is to swap in a newer, more powerful motor. Old school Chevy small blocks and LS engines have been the norm but other swaps like Dodge Hemi's and Ford Coyote engines have been on the rise as well. Adding forced induction like superchargers or turbos, boost power and give people something to look at and examine.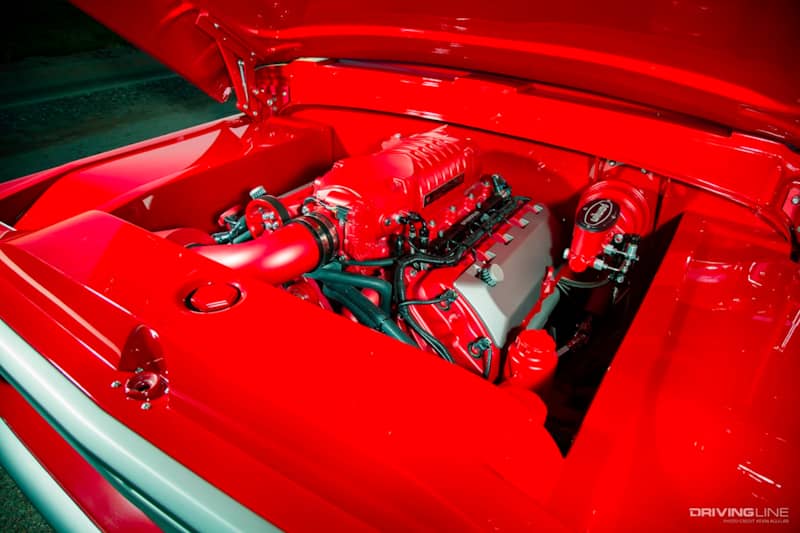 If you really want to break from the norm, there are alternatives that are just starting to make their way to the custom scene. Electric power has been on the rise and is claimed to be what the next generation of builders is going to utilize. A bonus factor of this mod is the simplicity of the power source and the added convenience of less maintenance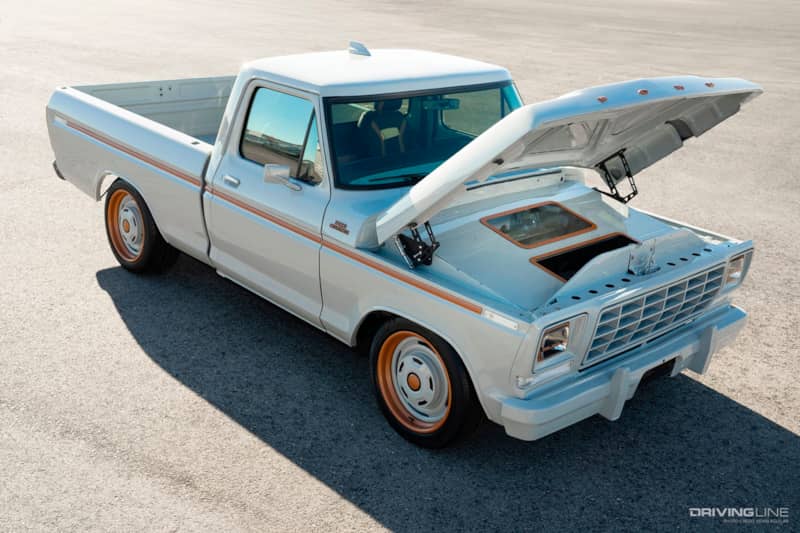 Though electric has been all the buzz lately, other alternative fueled engines could be a new trend as well. At the 2021 SEMA Show, we saw a truck built by Arrington Performance that had a supercharged LS engine powered by hydrogen. This was done to promote another sustainable option for the future, and it was really intriguing to see.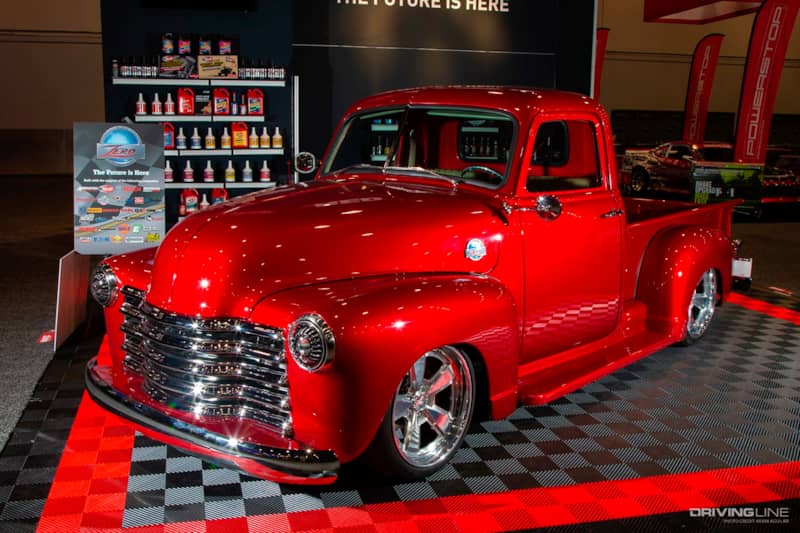 2. Classic Trucks
This may not come to any surprise as older or vintage trucks have always been fun to modify. And when you think about it, the popularity of classic trucks really stems from our childhood. We saw these trucks when we were younger, and their looks really made a big impression on us. Now that some of us are older and can afford to resurrect these trucks, we do so with fond memories of seeing them in our youth.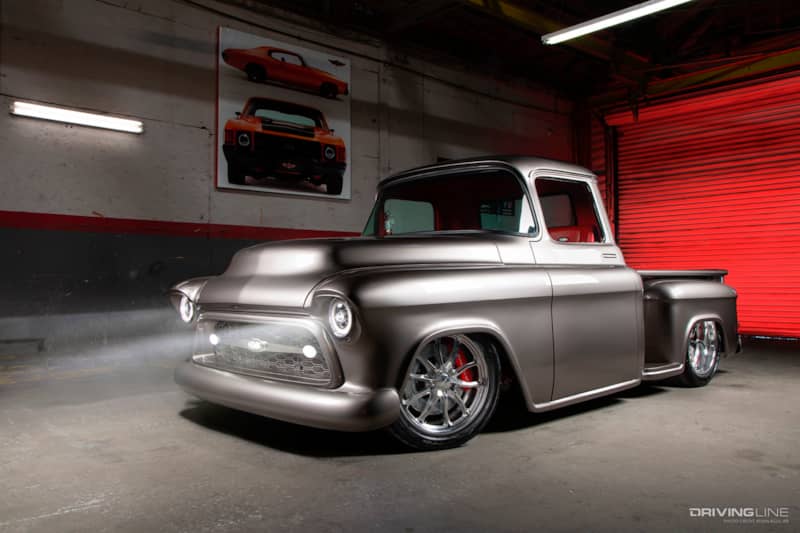 With that being said, what qualifies as "classic" evolves all the time and we are seeing newer trucks getting grouped in with these older vehicles. For example, the '88-'98 Chevy "OBS" trucks are becoming super-popular. There's a lot of interest in these and the 454 SS is especially hot as this smaller standard cab pickup had a big block engine for what could be considered a muscle truck designed for maximum fun-having.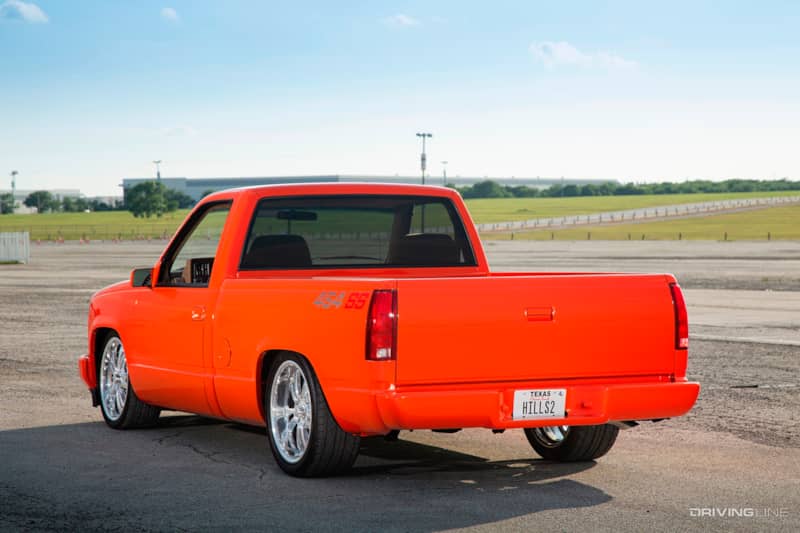 If you like a flavor other than GM's products, Fords and Dodges of the same era have been coming up too. All can be made to turn heads with the right work done to them. Our advice would be to pick one up now and as your build goes on, popularity will rise, and you could have an even more desirable vehicle about time you are done with it.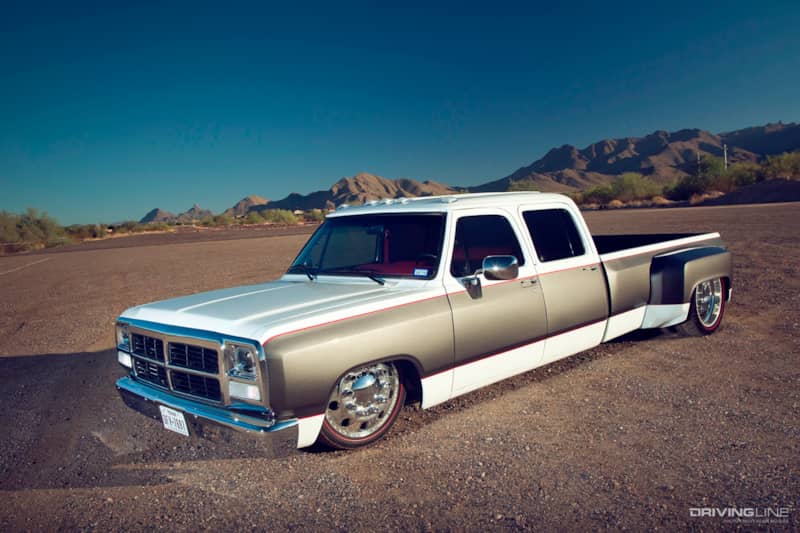 1. Cruising
In our previous "Dead Lowered Truck Trends" story, we listed a few subjects like hopping and dragging trucks as things like this are no longer practiced like they used to. Instead of destroying trucks with these acts, now enthusiasts cruise their rides. We have noticed more custom truck owners getting out, driving with fellow enthusiasts and meeting up at places just to appreciate other versions of these vehicles.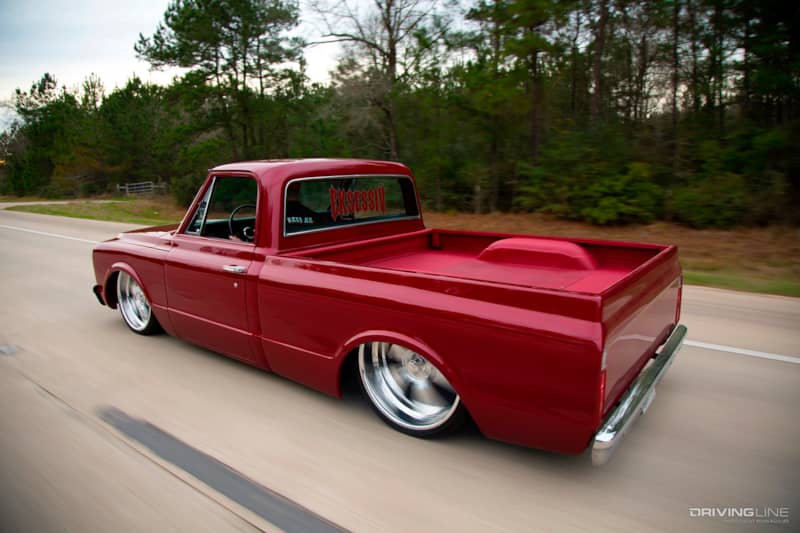 We think of it like this, these are not paintings that you hang up on a wall. These vehicles are more like rolling pieces of art that you can immerse yourself in to enjoy life. In fact, there's nothing much better than driving a custom truck after having a bad day. Cruising down a long scenic road with tunes blasting is a feeling that can instantly light up your day.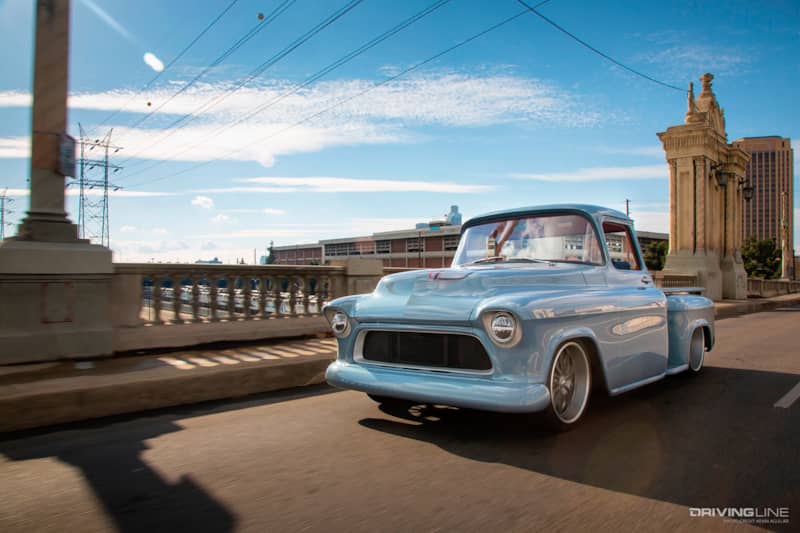 More From

Driving Line
https://www.drivingline.com/articles/top-5-dead-trends-for-lowered-trucks/
https://www.drivingline.com/articles/slam-it-5-basics-of-airbag-suspensions/
https://www.drivingline.com/articles/rollin-hard-5-hot-tire-choices-for-slammed-trucks/
https://www.drivingline.com/articles/drop-it-like-it-s-hot-8-ways-to-lower-a-truck/
https://www.drivingline.com/articles/top-5-styles-for-lowered-pickups-we-break-down-the-most-popular-truck-themes/