All Grown Up: Garage Built '67 Camaro Becomes a Pro-Touring Champ
When someone casually drops into conversation that their "Claim to Fame" is being visible in the background of a few track scenes in "Days of Thunder," you know they've got gasoline in their blood. At a quick glance, Mills Robinson's 1967 Chevrolet Camaro is a nice, performance-driven build. Upon closer inspection it's "The Little Engine That Could." A build aimed at being a "streetable racecar," Mills has engineered and hand-built every inch of it over the course of six years.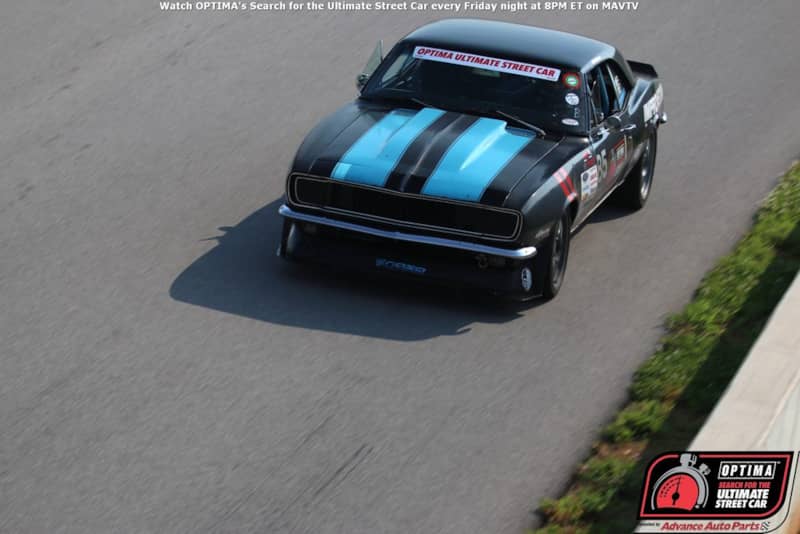 Aiming at an invite to the Optima Ultimate Street Car Invitational following SEMA 2016, Mills and his Camaro are ending their second year of competition in the Ultimate Street Car Association (USCA). Going heads up against some magnificent (and pricey) machines in Optima's USCA, Mills estimates he's only dropped $15k of modifications into his old high school wheels and is the "poorest, brokest guy in the series."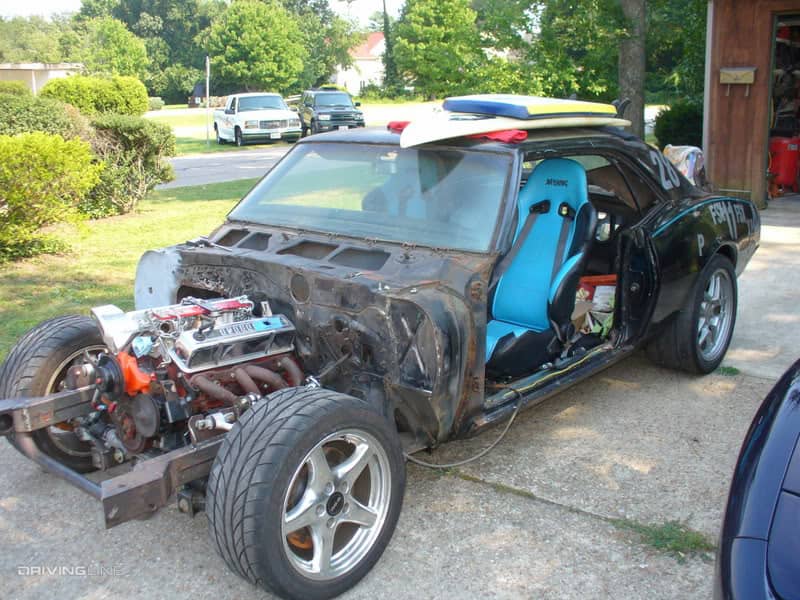 Dubbing himself "Beach Cruiser Racing" due to his kick-back nature and having done all the work to the car on jack stands in his tiny garage/driveway yards from the beach, Mills' Camaro is much more than meets the eye. Sure, the paint job may be from 1987, but every functional inch of the car has been thought out and purposefully built by Mills.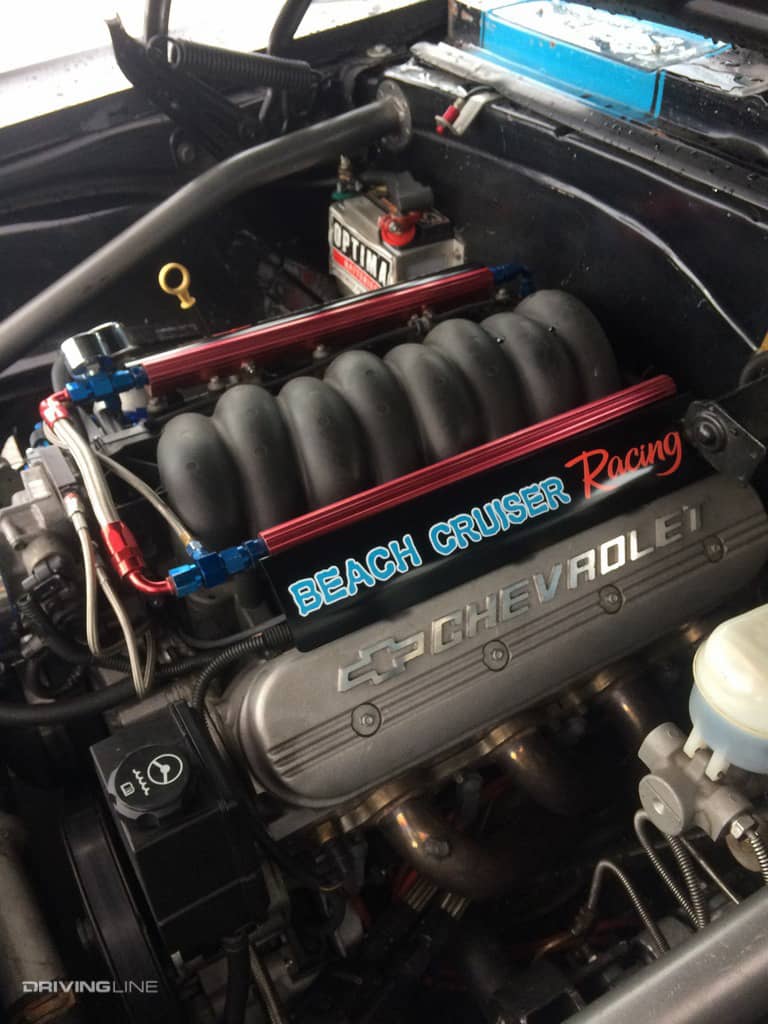 While his high school classmates were all drooling over the brand new Z28, Mills had always wanted a classic Camaro. He'd saved pennies and cut his teeth restoring a '68 as his first wheels, until his first wreck totaled it. Then, exiting football practice one day, Mills was met by his dad with the keys to a "new" 1967 Camaro. That car navigated him past high school prom, the first day of college, and eventually his first son being born. With a young family to care for, fun with cars took a back seat to responsibility and the Camaro got parked.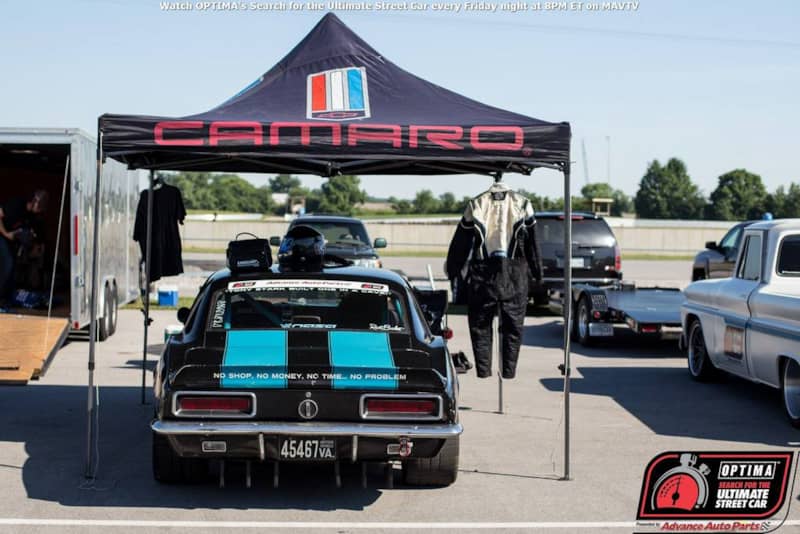 Once his two sons started getting close to driving age, cars entered the picture again—this time as a family project. By the time they'd left for college, Mills was already involved in racing with NASA and was thoroughly eager to get to work on his old high school Camaro. He'd use his skills as a Mechanical Engineer to get the most out of his fabrication abilities.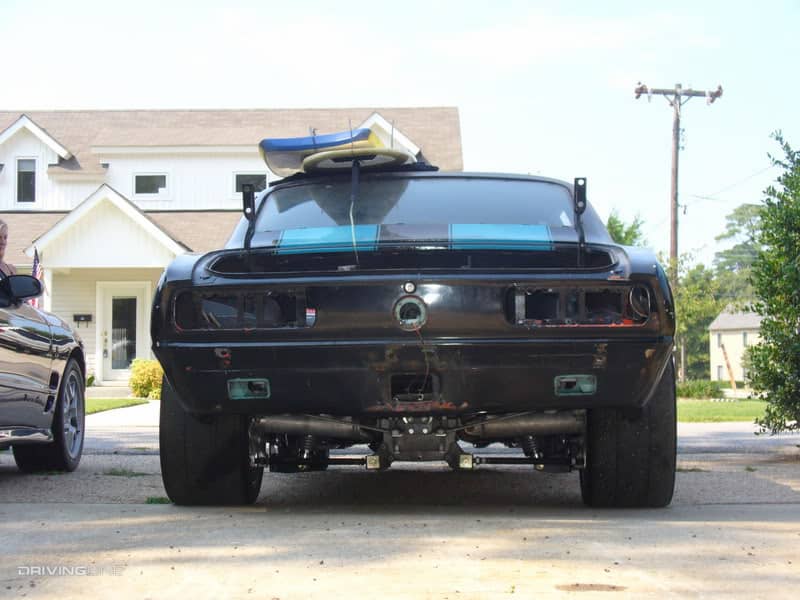 While the LS6 engine and Independent Rear Suspension (IRS) are quickly noticeable at a glance, some of Mills' modifications aren't. Small things like off-setting the engine 2" toward the passenger for weight distribution or the brake cooling ducts that route through the self-built frame. Even things like the IRS, which most would assume is an aftermarket kit, was engineered and built by Mills with little more than a cut-off wheel, a Home Depot welder and some Ebay Vette parts.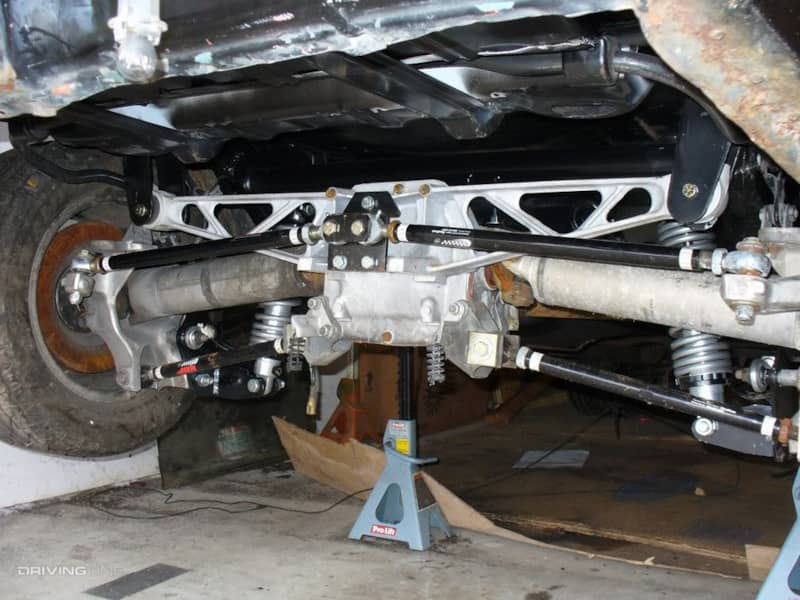 "I especially like it when some crazy idea in my head turns into a successful component built by my own hands," quips Mills. If proof is in the pudding, Mills' record at USCA is some damn good pudding!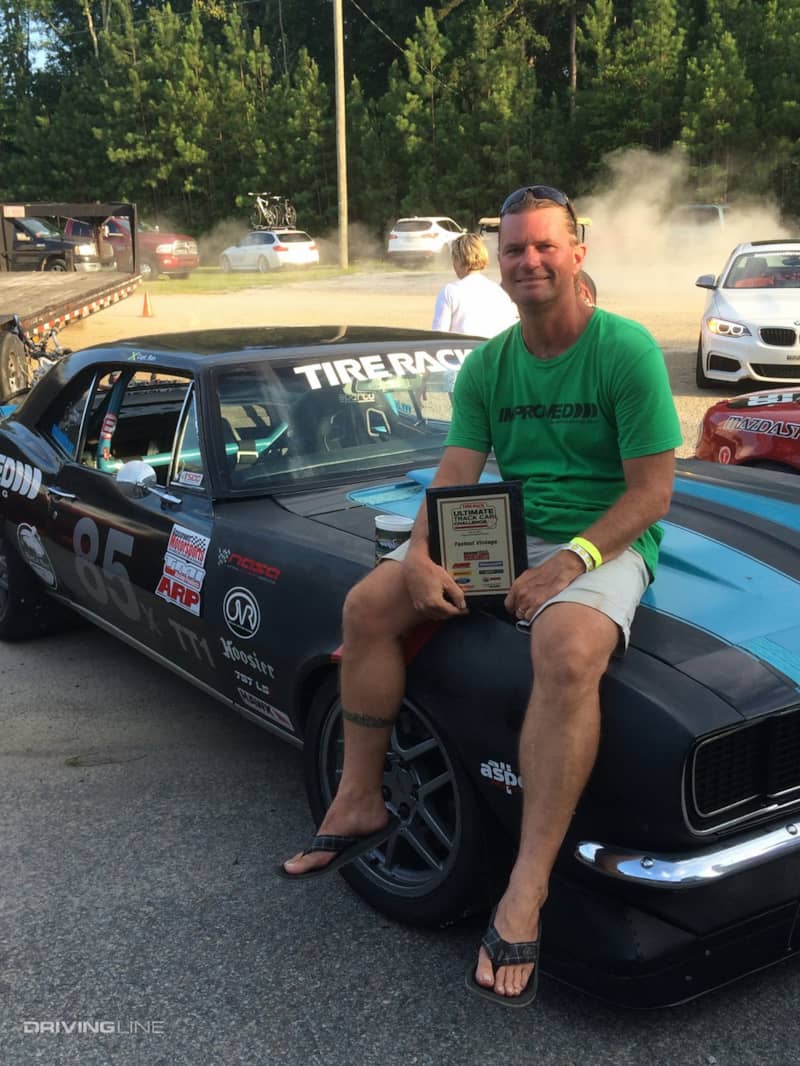 On race day, "I'm either one of the first five guys through the line or one of the last five guys out," says Mills. In a series where he often gets dinged for "design" points, his autocross and track times are up there with the best of them in the GTV (Vintage) class he competes in. He's currently awaiting the results from the last event of the season to see if he gets an invite to SEMA and Las Vegas for the Optima Ultimate Street Car Invitational race.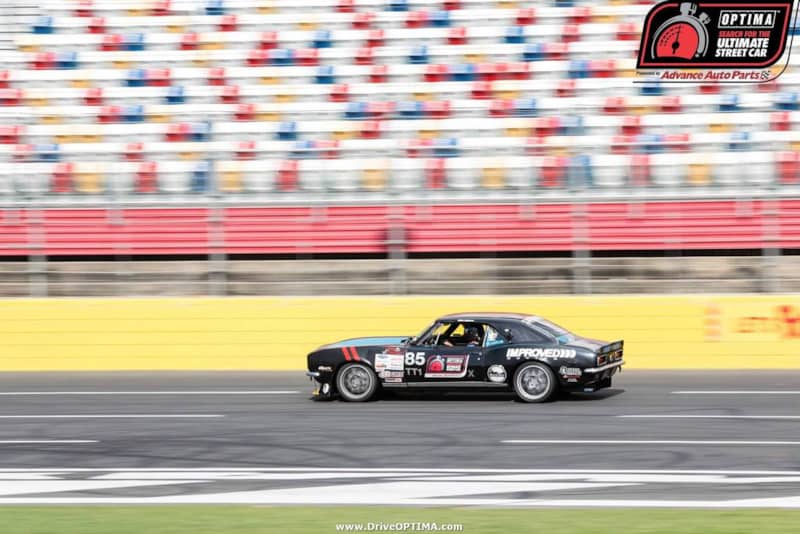 When asked how he feels when his car outperforms much more expensive ones, he says, "Well, it's pretty vindicating for all my time and effort. It's easy to spend a bunch of money and put together a fast car, building a fast car with no money is a lot harder." Adding, "I really have no problem getting beat by a $200k car. In the end, most of them wish they had one like mine that can take a little abuse at the track."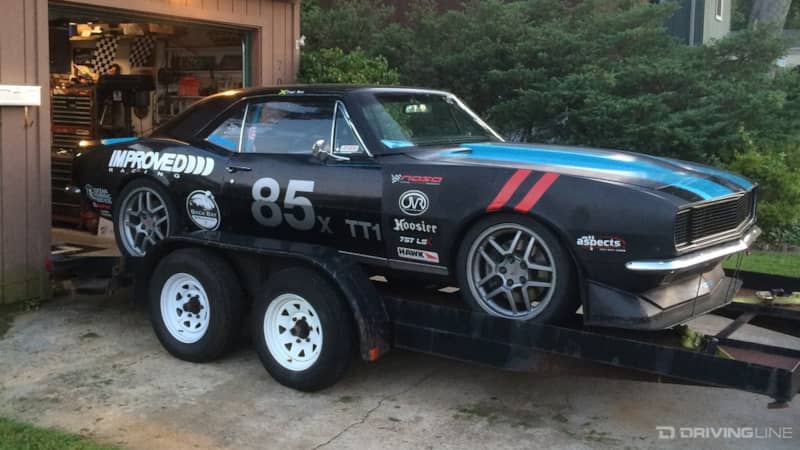 Vehicle Specs
1967 Chevrolet Camaro
OWNER: Mills Robinson
LOCATION: Virginia Beach, VA
ENGINE: Chevy LS6; 11:1 compression; LS1 heads/241 casting; Comp Cams (.614/.621 lift, 227/235 duration)
POWER: 450@6100rpm hp, 621@5000rpm torque
TRANSMISSON: Rankin Dogbox (Nascar); 3.08:1 gear ratio
FRONT SUSPENSION: Double A-Arm Z06 Corvette components (front); C4 Corvette IRS with inboard coilovers (rear); QA1 single adjustable shocks; Nascar splined sway bar (front); C4 Corvette ZR1 sway bar (rear); rack and pinion steering
WHEELS: Corvette Z06 18x10.5
INTERIOR: Sparco seats; NRG steering wheel; Auto Meter tach, oil pressure and oil temperature
THANKS: Improved Racing, Rent A Lift, Back Bay Brewing, Ocean Vending and John White of State Farm
Stay tuned at Driving Line to see how Mills Robinson's 2016 USCA season pans out.