No Stock Machine: The Draw of Building Modern Muscle
Whether you consider yourself a manufacturer devotee, era enthusiast or an all-accepting automotive aficionado, everyone has that one type of vehicle they are ultimately most fond of. For Bryan Wenger, his automotive passion has always been with classic muscle cars. But after having a number of friends buy and modify modern muscle cars to be competitive autocross beasts, as well as track cars and trophy-worthy show cars, he decided to branch out a bit and buy a fifth-generation Camaro of his own to build — and he hasn't looked back since!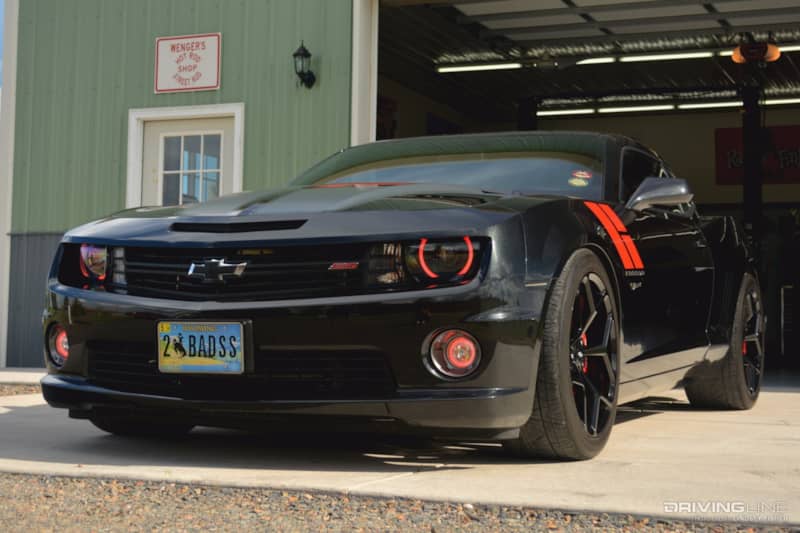 "This is my first late-model muscle car, and after building this car, I am hooked on the performance and handling of the newer cars," Bryan told us.
Bryan has owned classic muscle cars since high school as well as a few other oddball vehicles, like a V8 Vega pro street and a 1923 T-bucket. But there was just something so appealing about the modern muscle genre that he couldn't say no to.
Enter his 2012 45th Anniversary Edition Camaro.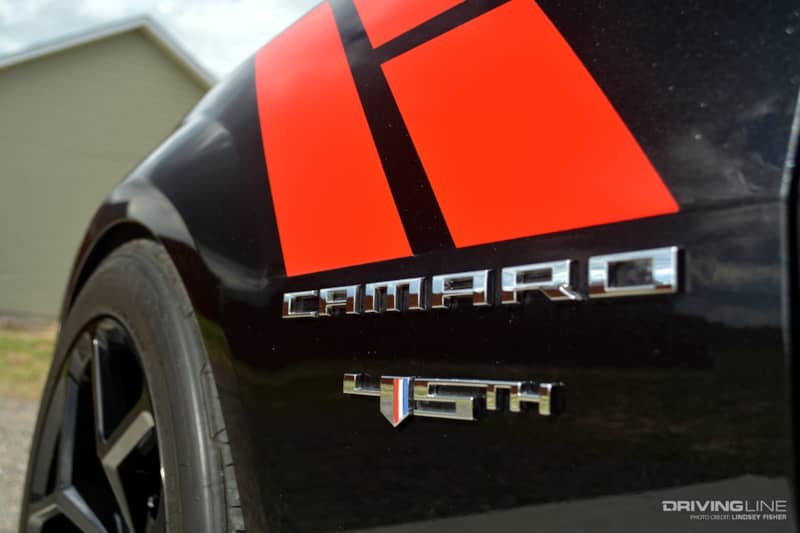 While the 45th Anniversary Edition Camaro comes equipped with a handful of performance goodies straight from the factory, Bryan wanted his to exceed expectations and take on more of an autocross/track persona. To build the car in such a way, Bryan started with suspension upgrades, followed by upgrades such as headers, a tune and a cam swap, and finally, a supercharger.
Now outfitted for both drag racing and autocross competitions, Bryan's Camaro features a slew of BMR Suspension components, including a BMR swaybar and end links up front, a BMR swaybar, toe rods and solid cradle bushings out back. The car also features BMR rear adjustable control arms and 1-inch lowering springs tied to the stock shocks.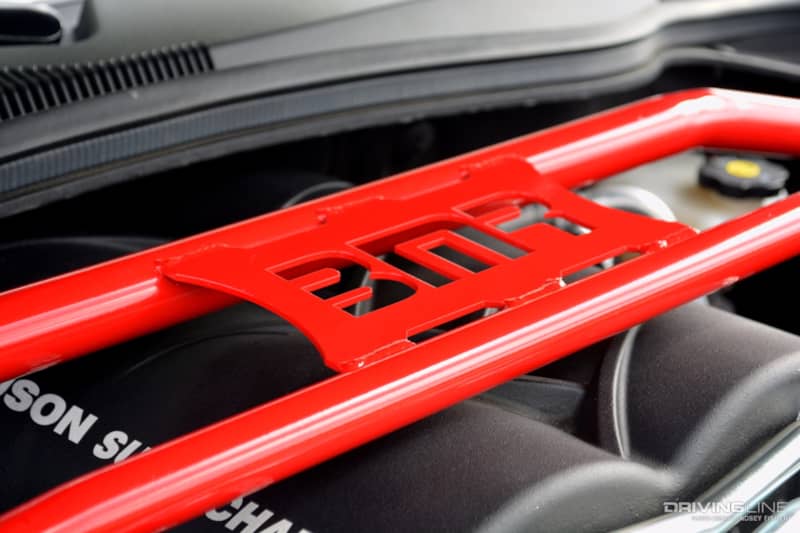 Giving the car plenty of pavement gripping power on the daily are 275/40/R20 (front) and 315/35/R20 (rear) Nitto Invos wrapped around 20x10-inch and 20x11-inch black MRR Design 228 wheels with a ZL1 offset.
"I put the Invos on the Camaro because all the reviews I found said they were a great all-around tire for street driving and autocross/track days," explained Bryan. "They are also very competitively priced and have lasted well."
When Bryan wants to take the car to the drag strip, he swaps out the rear tires with 275/40/20 NT555R competition drag radials. Stopping power for the car is provided by powder-coated Brembo brakes with Hawk pads.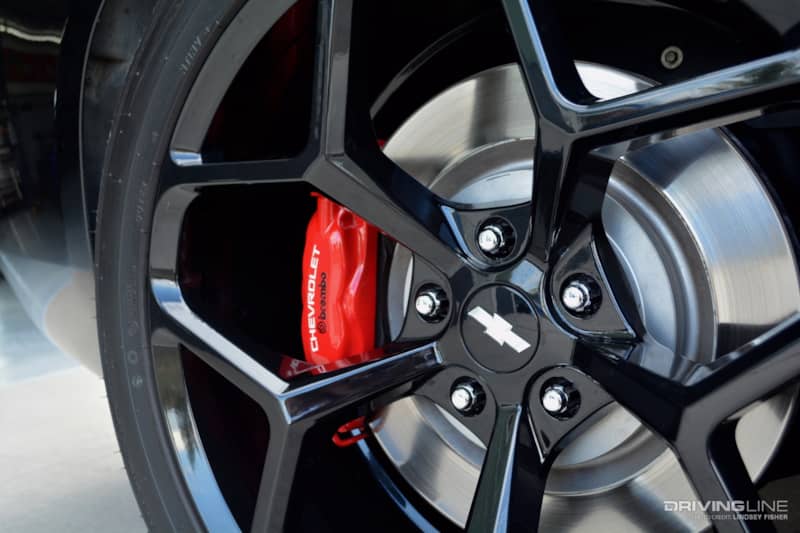 Under the hood, the Camaro sports its original L99 Chevy V8, but this powerhouse is far from stock. Not only did Bryan modify the V8 with DOD and VVT delete kits, but he also fitted the car with a Brian Tooley Stage 3 Positive Displacement camshaft, Kooks headers and a Doug Thorley cat-back exhaust system (with cat delete). The latest modification done to the Camaro was the addition of a Magnuson Heartbeat supercharger running 9 psi of boost.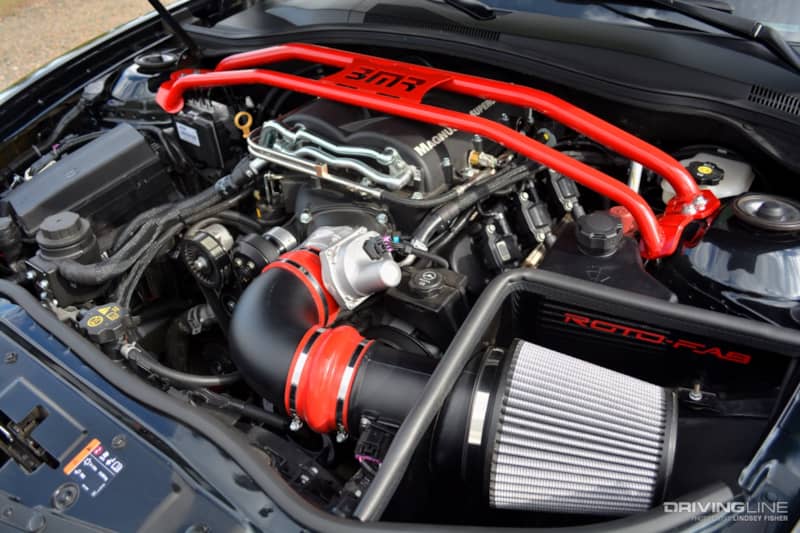 "This car is extremely fun to drive," Bryan told us. "My son or wife can cruise it around, and it drives like stock. [But] it is very competitive at autocross and track events we attend. Last year at Bandimere, we ran a 12.94 at 110 mph. At the time, the car putting down 413 rwhp. This winter we installed the Magnuson Heartbeat supercharger and new Brian Tooley Stage 3 Positive Displacement cam. Now the car is putting down 640 rwhp, and we hope to put the car in the 11s."
Backing the upgraded L99 is a 6L80 automatic transmission with a Circle D 3600 stall, which pushes those 640 ponies to the pavement via a stock rearend, featuring 3.45 gears.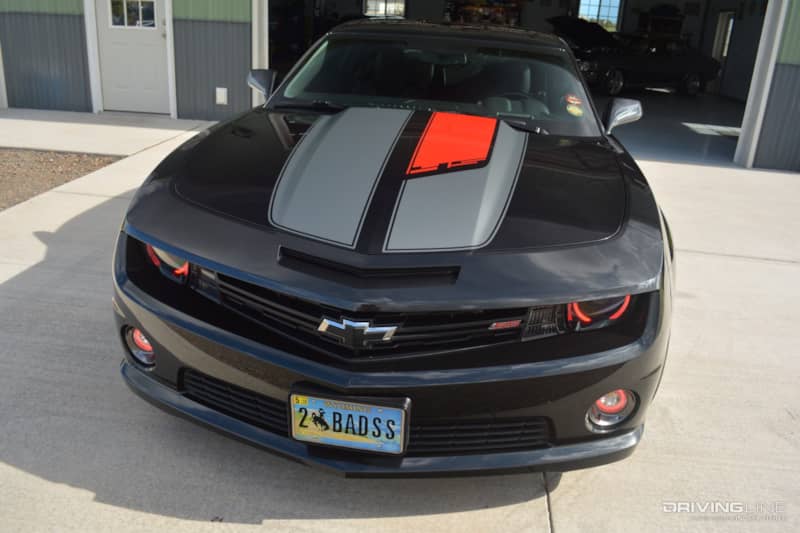 Aesthetically, the Camaro remains relatively stock under its special Carbon Flash Metallic 45th Anniversary Edition paint scheme, but that hasn't prevented Bryan from adding a few things here and there to make the car more to his custom tastes. Up front, the car boasts a ZL1 grille, ORACLE side marker lights and NightOwl color-shift Halo headlights. Another subtle detail are the blacked-out Bowties both front and rear.
The interior of the Camaro follows suit, maintaining its black leather interior with special edition blue and red stitching. The car also features a Brey-Krause harness bar and G-Force 5-point harnesses, Aeroforce dual pillar gauges and an AEM wideband O2 gauge.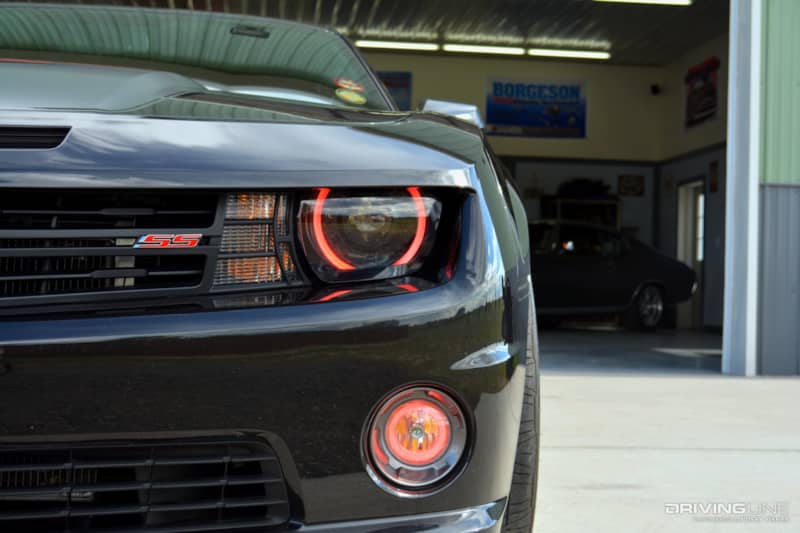 A pretty sweet car on and off the autocross course, drag strip and show circuit — we can't wait to see what Bryan's Camaro can do in competition this year, including on the autocross course at the Goodguys Colorado Nationals. If his recent accomplishments at the Sturgis Camaro Rally are any indication (over 800 miles put on the car, autocrossing all day Friday and winning the Street Class at the drag strip that night), we have no doubt he'll be seeing many winning runs in his future!
Bryan would like to thank the following people for their help on the car: "Brian Tremblay at WYO Speed for all the great work and Calvin with Precision Tuning Concepts for dialing in the tune."