Beast Mode Mustang: Blown Ford S550 with 900hp
Every car enthusiast knows the story of the "new daily." We see a new car on the market and convince ourselves, " . . . if I had that, I'd be fine with a few bolt-ons, wheels, and a drop." The process starts, those mods happen, and that fresh, new car starts to feel a little more familiar, and areas of opportunity start to show up. We pull up to a few car meets (Remember those?), and spot some aspirational builds, and sooner or later, the shopping cart starts to fill up. At that point, we're done for.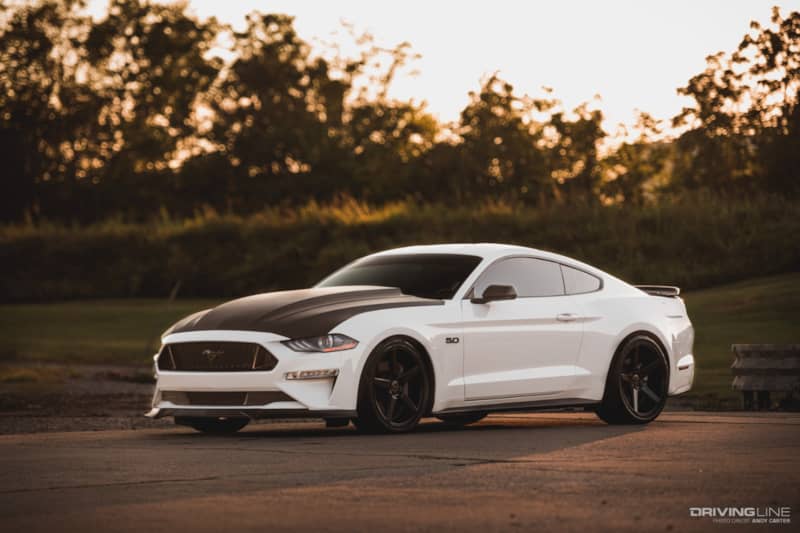 Owner Jesse Prater has been a car guy since he could first drive. The Ford Mustang is what piqued his attention, and in 2018 he picked up a refreshed V8 GT. The first mods were a JLT intake, SR Performance springs, Roush exhaust, and a Lund Racing tune. Things felt really good until he rode in a friend's supercharged Mustang. The boost felt too good to ignore.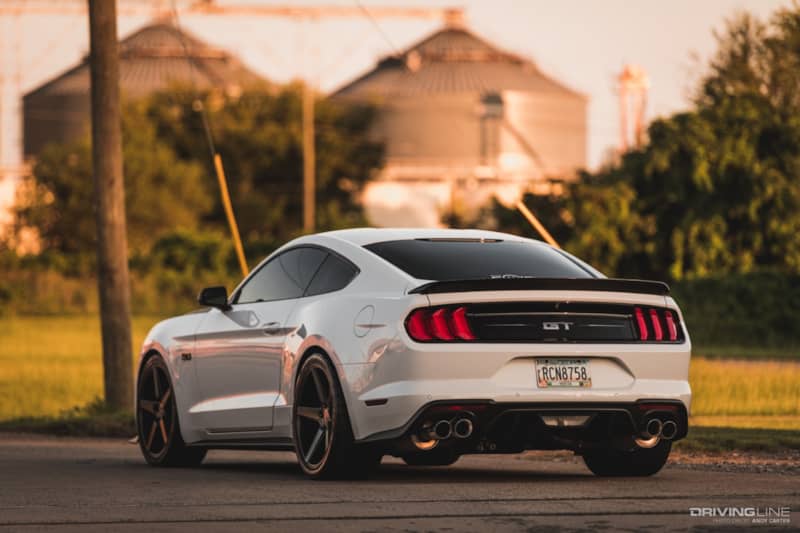 Less than eight months later, Jesse had his 3.0L Stage II Whipple supercharger installed. Whipple claims the unit has an improved design allows the supercharger to spin faster, longer and safer while producing more power than any other positive displacement supercharger ever built.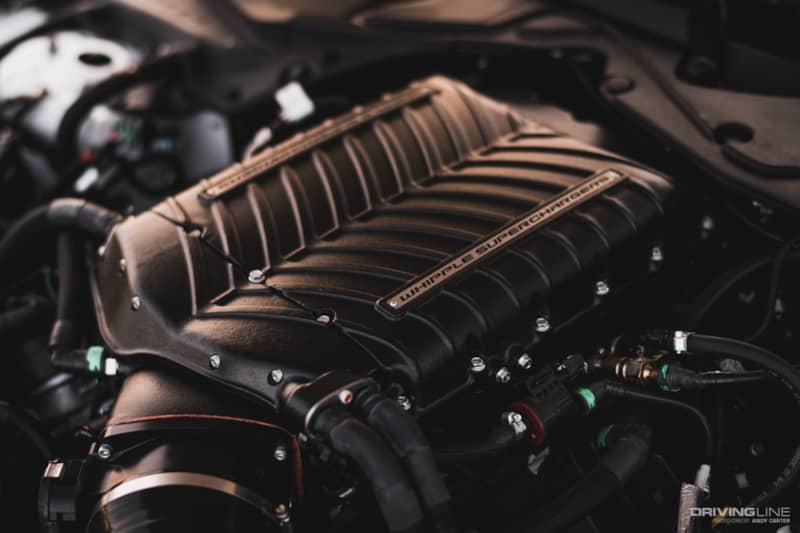 Supercharged!
For the now supercharged 5.0L V8 to operate at maximum efficiency, the Mustang received several supporting mods including a 132mm throttle body, and SAI II return fuel system. A set of long tube headers, h-pipe, and the Roush muffler allow to the car to breathe more freely.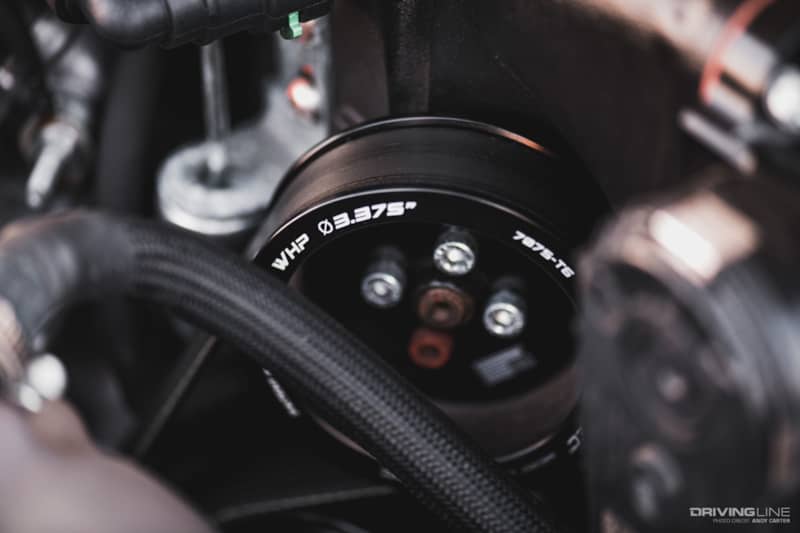 Jesse has recently stepped down to a smaller 3.3 Griptec pulley, and now the car is making 15lbs of boost with 22 degrees of advanced timing. His last dyno pull was 861whp, and with the mods he made since, he's well above 900 horsepower to the rear wheels.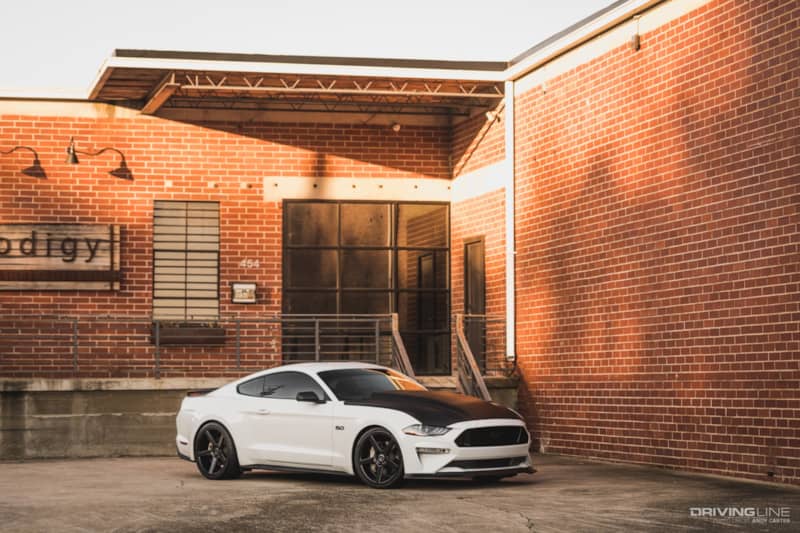 Wheels and Tires
With all that extra power, the Mustang was in desperate need of extra traction. Jesse fitted a set of 20" KMC District wheels and wrapped them in Nitto NT555 G2 tires at all four corners, with a pair of 255/35/20s at the front, and 305/30/20s at the rear.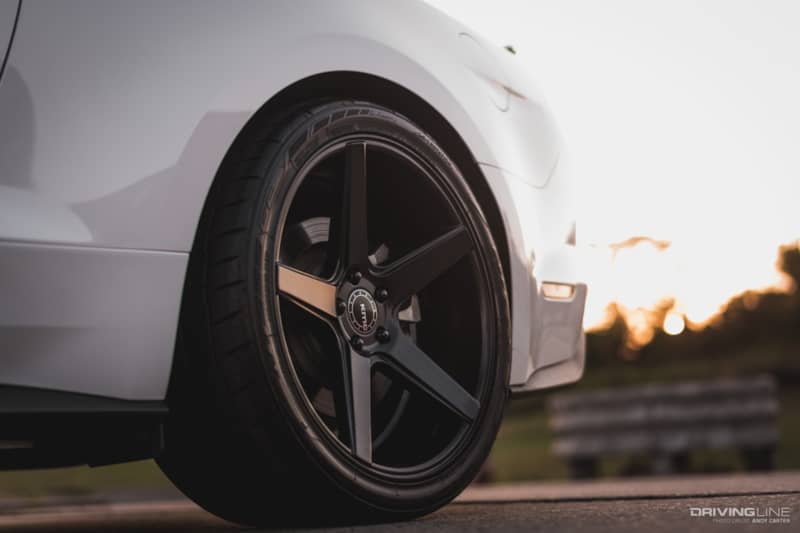 Always More Grip
The G2s provide for an excellent balance of real world driving and performance capabilities to get off the line fast, provide stability in the straights, and confidence in the corners. A set of Viking adjustable shocks works in tandem with the tires to keep the Mustang planted to the asphalt in all situations.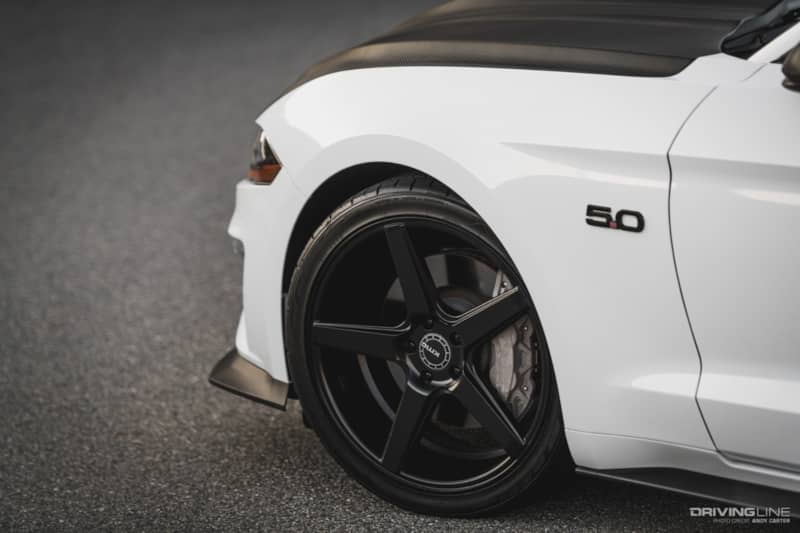 Aesthetics
Other than the wheels, the exterior has been kept relatively mild. A Cervini Cobra R 2.5" cowl hood hints that there's something special underneath, while a GT350 track spoiler in the rear provides balance, both aesthetically and practically.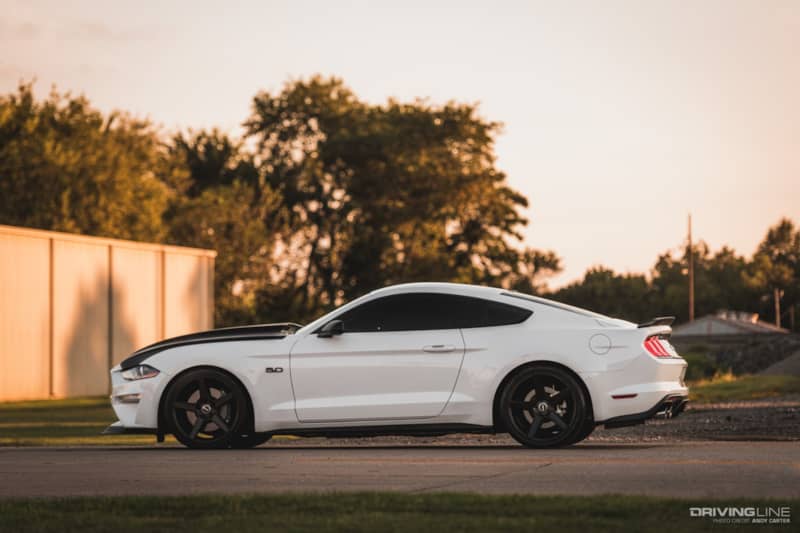 What's Next?
While Jesse is understandably happy with the car as it sits, he's not done yet. Last November, the car ran a 10.6 at 138mph, but he thinks there's more left on the table. Future mods include upgrading axles and adding a MGW short throw shifter. He want's this thing in the low tens, and looks to 9's in the future. We think that'll be just fast enough to leave those "lightly-modded daily" intentions in the dust.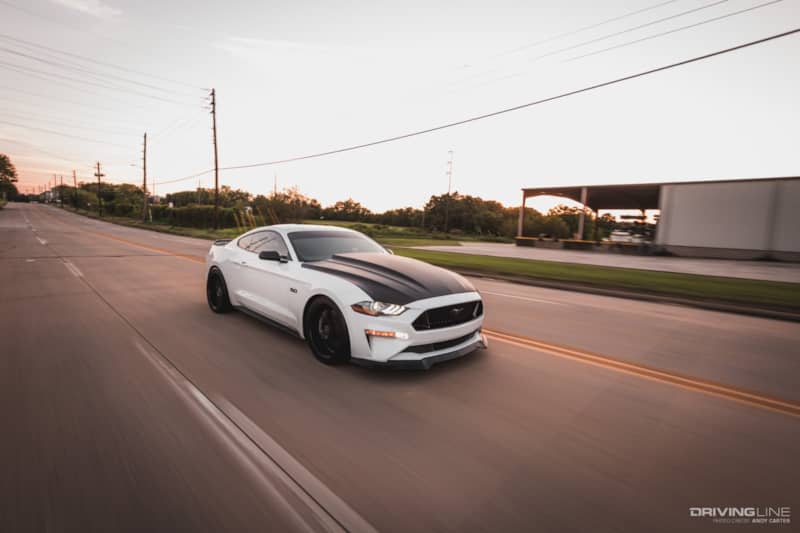 More From

Driving Line
Want something a little more nostalgic? This GT500KR Mustang reminds us that Mustangs and superchargers have always been a match made in muscle car heaven.