Bolt-In the Beef: Miller Motorsports' All New Jeep JK Axles
It's no secret that the Jeep Wrangler is one of the most highly customized vehicles on the planet. With a plethora of aftermarket companies producing everything from accessories to performance upgrades to exterior modifications, it's clear there's plenty of pie to go around. But when it comes to one of the most important components of the Wrangler's drivetrain, the front and rear axles, aftermarket options are somewhat limited in their scope, especially in today's ever-increasing landscape of Jeeps built with the dual-purpose of being daily drivers and weekend rock crawlers.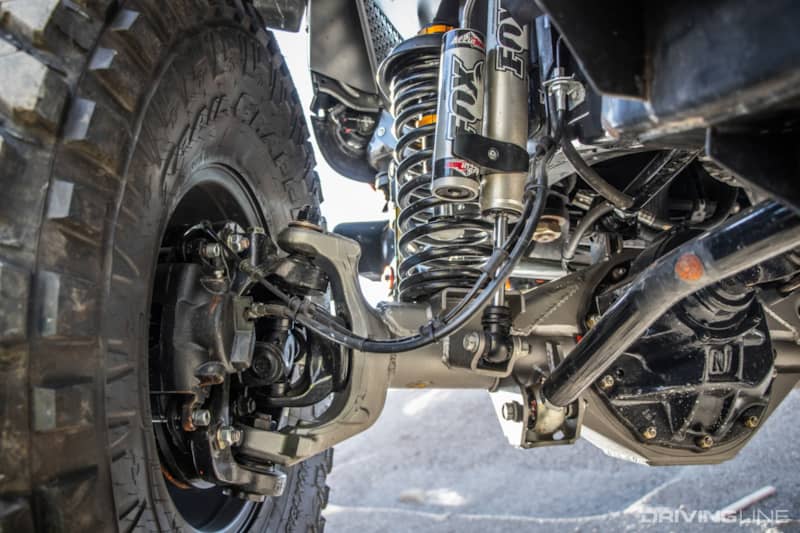 In order to safely and confidently run oversized off-road tires, the Wrangler's stock Dana 30 and Dana 44 axles are normally swapped for heavier duty iterations. Traditionally, several companies offered upgraded axles for the Wrangler, in a bolt-in configuration. But these options were limited to the Dana 44, 60 and 70 design, which works just fine for most off-roaders. However, the latest offerings from Miller Motorsports take bolt-in Jeep Wrangler axles to a whole different arena, making them readily available while still made to order.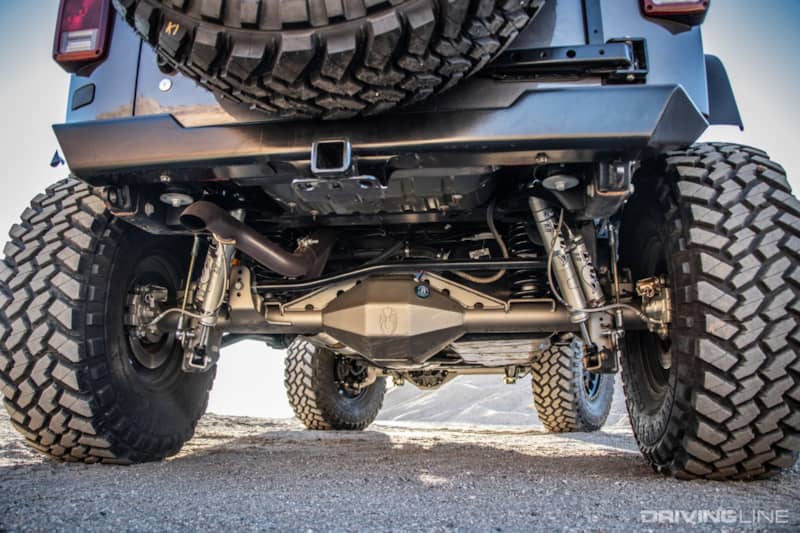 After checking out his newly-finished personal Jeep JK at the Ultra4 Nationals in Reno last year, we sat down with two-time KOH King and Ultra4 Championship-winning driver Erik Miller to get the inside scoop on his new line of direct bolt-in Jeep JK front and rear axles. Erik informed us that the Jeep was actually his wife, Leah's, daily driver, and recently became the catalyst for the production of a new line of axles being offered from Miller Motorsports. As a long-time partner of Spidertrax Off-Road, Erik saw the potential in offering a new line of axles for the Jeep JK using their 9-inch axle as a basis for the product, allowing for faster lead times than currently available upgraded axles on the market. Combining these race-proven housings with other well-known components in the industry, Miller Motorsports designed this line of axles to be modular enough for every kind of use, from mild daily driving to full-blown racing applications.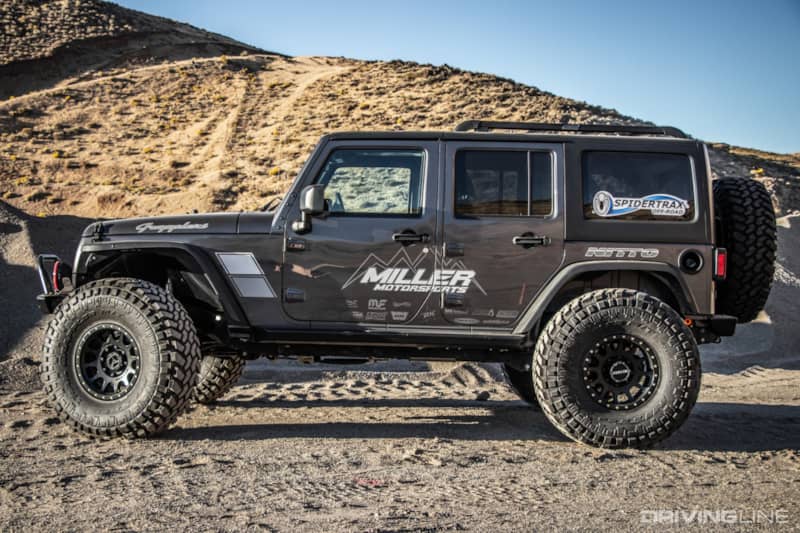 Erik gave us some of the details of how these axles are assembled, and the benefits of installing them on your Jeep. Starting with their ability to easily be integrated into the Jeep chassis, he explained how he teamed up with another partner of his, Artec Industries, using their JK-specific bracket sets to allow the new housings to bolt directly into a Jeep JK. Miller Motorsports carefully planned each element of the housing around ease of installation, even accounting for the ABS lines and fittings, eliminating the dreaded "Christmas tree dash" lights that sometimes appear when upgrading your Jeep's axles.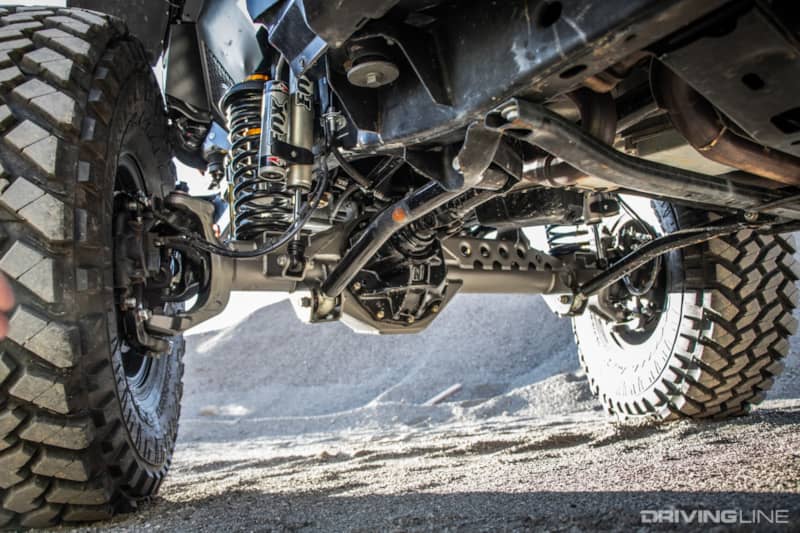 Moving further along the construction of these axles, Miller Motorsports used 2005+ Ford Super Duty outer sections to complete the assembly. This means the bearings, hubs, brakes and other hardware are all from the Super Duty, making maintenance and upgrades a breeze. The center sections can accommodate up to a 10-inch ring gear, making it a much stronger setup for the increased load and abuse of larger tires and higher torque inputs often found in racing applications. When it comes to the axle shafts themselves, you have the choice of running a 1480 or 1550 size universal joint, depending on how much abuse your new axles will see. High pinion front housings keep the rocks off your driveline, and an overall width of 72 inches from wheel mounting surface to wheel mounting surface provides for an increased steering angle, as well as increased articulation and overall stability as a by-product.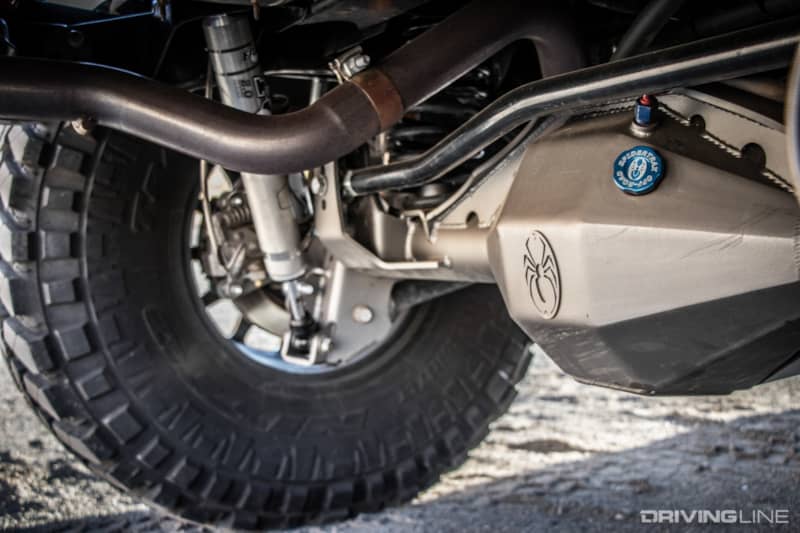 Perhaps one of the most attractive aspects of these new Miller Motorsports axles is their lead time. Eight to ten week lead times are not unheard of when ordering a new pair of custom-built axles for your Jeep JK, but Erik was proud to say the modular aspect of these axles makes them easier to assemble and get out the door, cutting that lead time down to a fraction of other axle manufacturers. With the ability to upgrade nearly every component, such as adding Reid knuckles, RCV or Spidertrax 300M axle shafts, bigger brakes and much more, they can be assembled for anything your Jeep can be subjected to. Furthermore, the quality and ease of maintenance makes it a sensible choice for any Jeep that will see the dual-use of street and dirt.
With multiple KOH wins and National titles, it's no secret that Erik and the rest of the team at Miller Motorsports take their parts seriously. "Most people who race Ultra4 find themselves becoming more and more involved in recreational style off-roading with their personal Jeeps and their families. Gone are the days of building a dedicated rock buggy, towing it to the local spot and wheeling hard. We're providing the parts to allow you to drive your comfortable, daily-driven Jeep out to the trail, drive it like a rock buggy, and get back on the road with total confidence," Erik said. Miller Motorsports plans to develop a set of their 9-inch bolt-in axles for the JK's successor, the Jeep JL, later this year. But for now, JK owners have a new and exciting opportunity to get some heavy duty axles under their rig. The only question remaining is, how big and bad do you want to go?
Watch the video above for a more in depth look at the Miller Motorsports JK Bolt-in Axles!
Check out Miller Motorsports' website for more info on these new axles for your JK!
Do you know everything about your JK? Check here to see if you do.