2-Time King Erik Miller Takes Home His First Ultra4 National Championship
It seemed like anyone's game heading into the 2018 Ultra4 season closer at Wild West Motorsports Park outside Reno, Nevada. Less than 500 points separated the top 17 4400 class racers, demonstrating just how competitive this top-tier class of off-road racing has become. The 4 Wheel Parts Nitto National Championship race has become a fan favorite, not only because the short-course style setup is entirely visible from the grandstands, but also because racers bring their A-game and are willing to set it all on the line to finish off the season strong.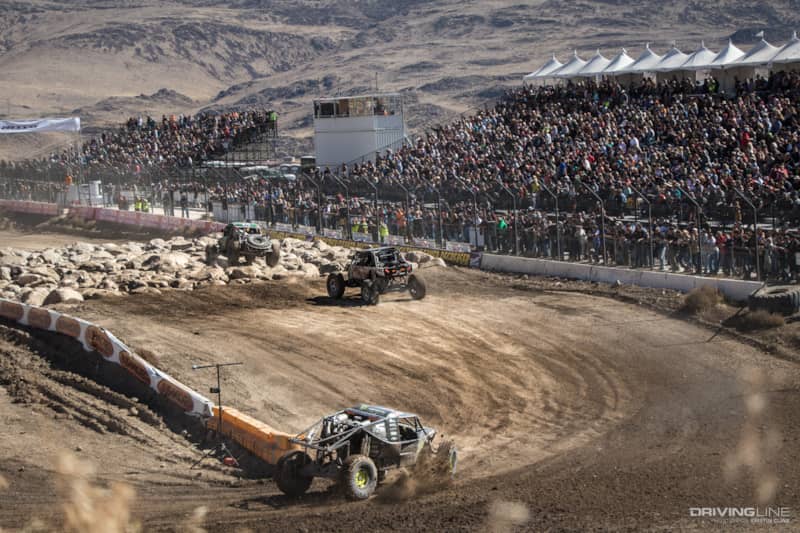 After a hard-fought weekend of racing that saw Cody Addington claim the pole position and JP Gomez win his second race in a row, it was Erik Miller who rose to the top on points to become the 2018 Ultra4 champion. Winning the KMC Battle in Bluegrass earlier this year and finishing strong in all of the races he competed in, including his second place KOH finish, Miller's national championship is well-deserved and a first for this two-time King.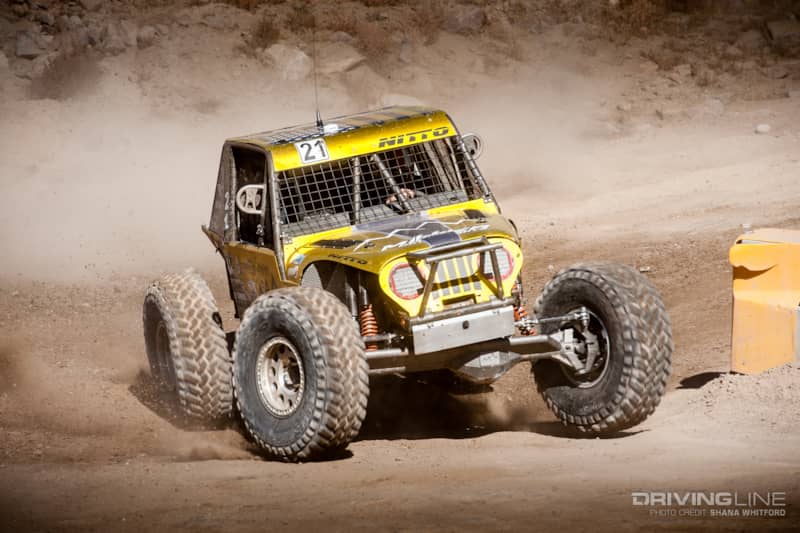 Following Miller in first place, is his Nitto Racing and Miller Motorsports teammate Josh Blyler. First entering Ultra4 in 2016, Blyler made a bang at his first King of the Hammers by finishing sixth in 2017. He's gone on to show consistent driver skill and team preparedness in his Miller Motorsports' Pro Series production chassis.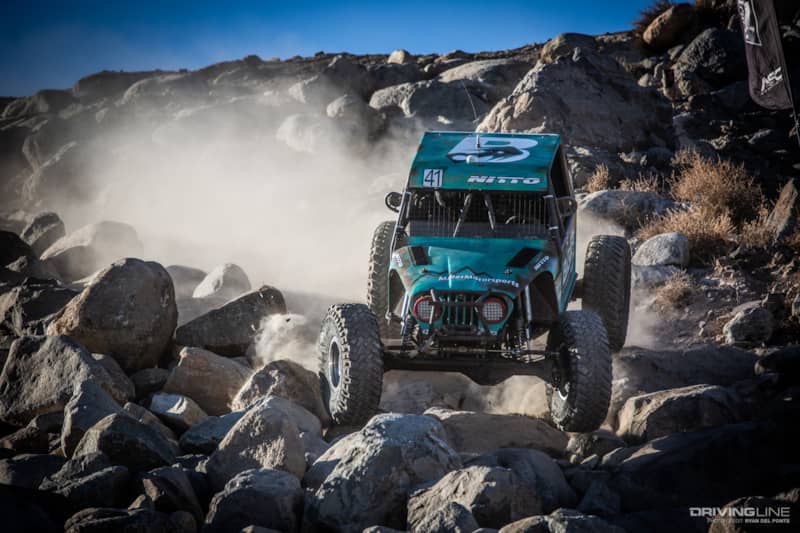 Rounding out the top three in 4400 national championship points is another Nitto Racing teammate, Wayland Campbell. Posing a major threat in Ultra4 racing for the past few years, Campbell held the championship title in 2017 and finished third at King of the Hammers this year. Wayland traded buggies with his dad, Shannon Campbell, for the Nationals race—opting to have an advantage in horsepower and finish the year as strong as possible.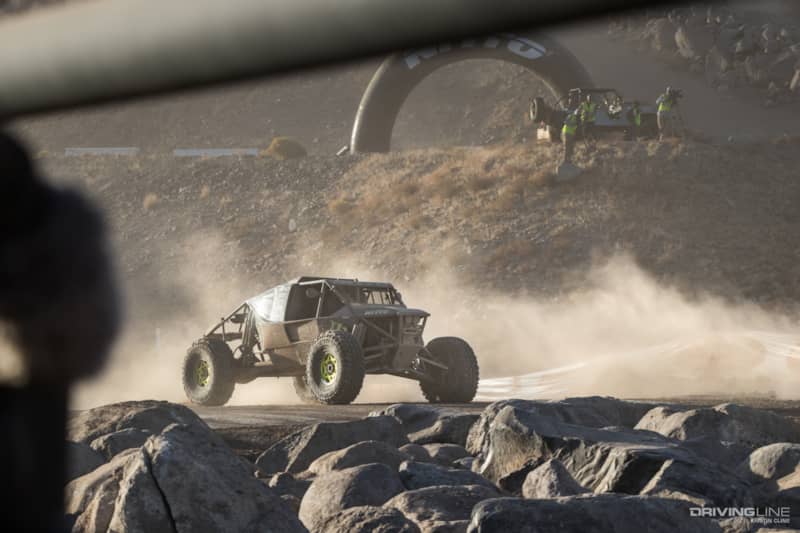 While Wayland wasn't able to bring home the win, he did help in earning Campbell Ent. the first-ever Fab School Manufacturer of the Year award. Based on finishing points of various buggy manufacturers racing in Ultra4, Wayland was just one of many racing a Campbell Ent. buggy. Of course, Shannon and Bailey Campbell were also racing Campbell Ent. buggies, as well as Levi Shirley and others.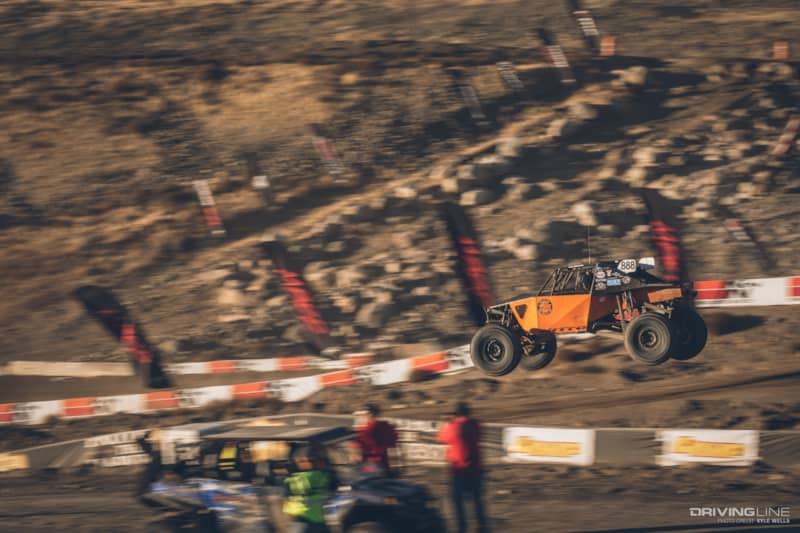 Outside of the 4400 class, Vaughn Gittin Jr. had a big win in the 4500 class. Winning not only the nationals race but also the 2018 4500 East Coast championship, Vaughn Gittin Jr. has shown a commitment to developing his off-road racing program after first competing in the 2016 King of the Hammers.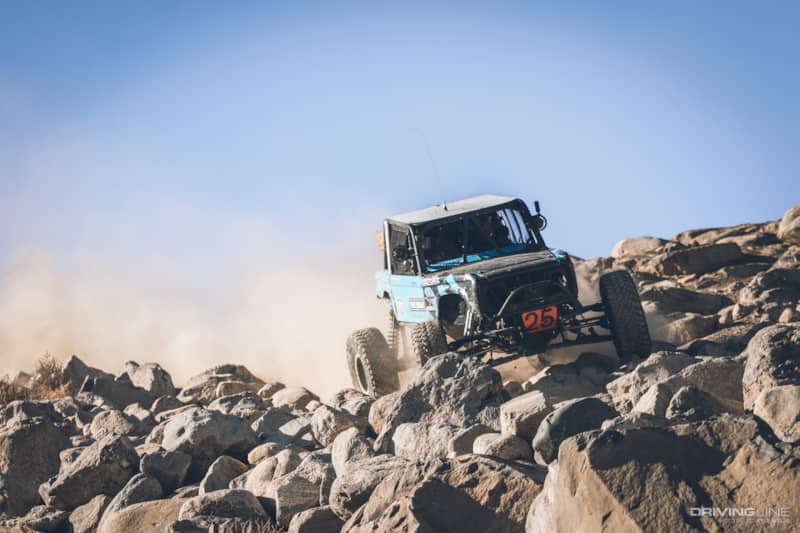 Congratulations to these and all of the Ultra4 competitors and national champions! Your racing and commitment is unparalleled in the off-road racing world and we can't wait to see what next year brings! Stay tuned for Driving Line's full National Championship recap and gallery!