First Look: Jeep Wrangler IFS/IRS Conversion
The SEMA Show is known for the wild assortment of over-the-top and one-of-a-kind builds. But, at its core, SEMA is all about the parts. More so to that, it's about innovation. Each year, manufacturers from around the globe come to SEMA to show off their latest products and future concepts. While there were plenty of new Jeep products being launched at the show, none were quite as radical as the Rego Rex fully independent suspension conversion designed for the 2007 to 2017 Jeep Wrangler. 
The Rego Rex system comes from Israel of all places and the company is currently looking to team up with a US manufacturer to get it out to the marketplace. We spent a little time talking to Rego's lead engineer and getting details on how the system works, which we've broken down in the video above. While an IFS/IRS conversion might be a little polarizing for some, there are plenty of scenarios where this system could be superior to a traditional live axle setup.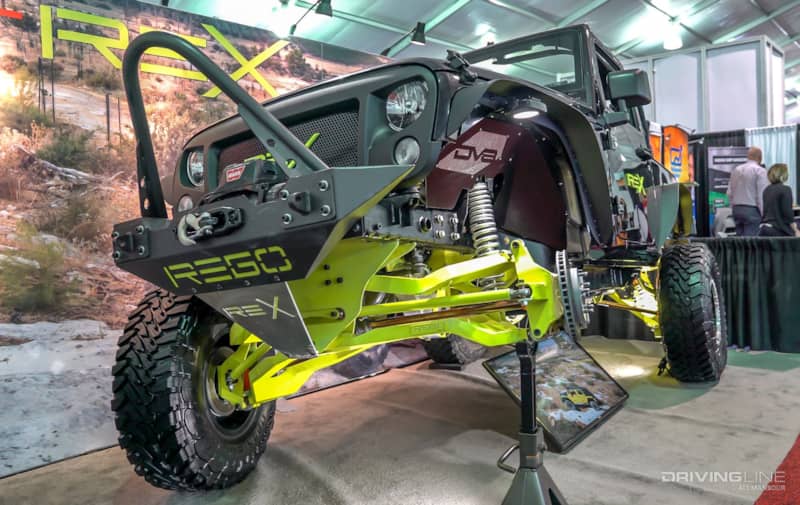 We know, we know, put down the pitchforks. Long live the solid axle under the Jeep Wrangler! Trust us, we get it. However, once you consider that the conversion nets you 20 inches of vertical wheel travel (double that of stock), the bolt-on kit doesn't see that blasphemous. The system even uses your stock wheel outers, so you can retain your factory wheel bolt pattern and OE wheel speed sensors.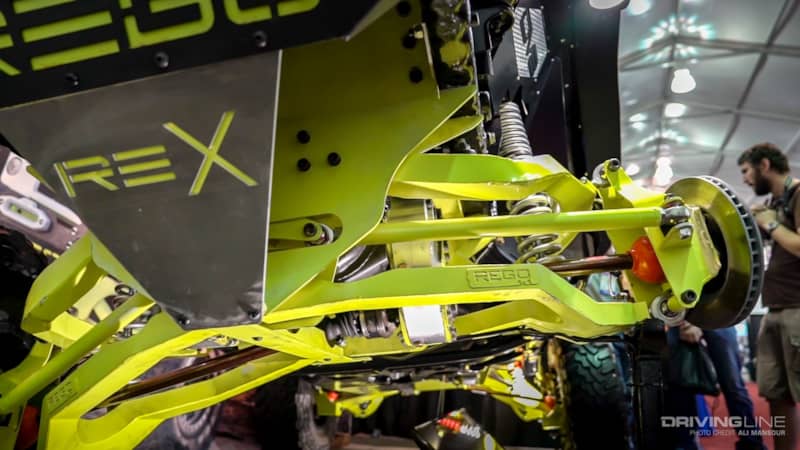 It's a pretty substantial conversion in that you're getting more than just a long-travel coilover suspension system. While the front is configured similar to a long-travel A-arm suspension, the rear is a bit more unique with the arms pivoting from the back of the chassis. Both the IFS and IRS portions use a 3-gear aluminum housing portal gear boxes to feed to 300m axleshafts fit with RCV Performance CV joints. The cross-shaft architecture of the system is what allows for such long travel without axleshaft binding.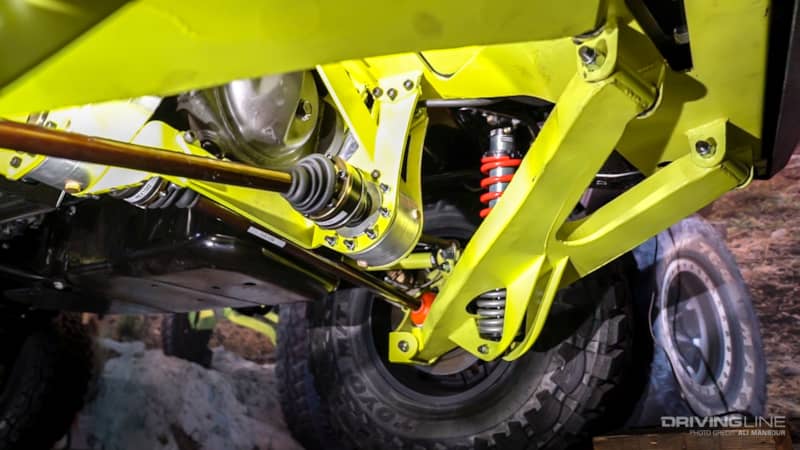 Diehard Jeep enthusiast may cringe at the idea of an IFS/IRS Jeep, but this conversion may prove to be useful for those looking to go fast off-road and refine the ride quality on the tarmac. Is it for everyone? Not by any means. But, we dig the idea of a Jeep Wrangler that handles off-road like a UTV. Hopefully, we'll see more of these hitting the market early next year.
Not digging IFS? Check out a more conventional solid axle upgrade.