The Slow Burn: A '78 Chevy C10 That was Decades in the Making
As a guy who has spent the last 30 years or so in the trenches buying, building and selling custom cars of all kinds, Joey VanDuser was recently on the prowl for the next big project. "I've always been a car guy," he said. "I used to have a Squarebody C10 years ago and I got the itch to find another one since I've always been partial to that boxy style."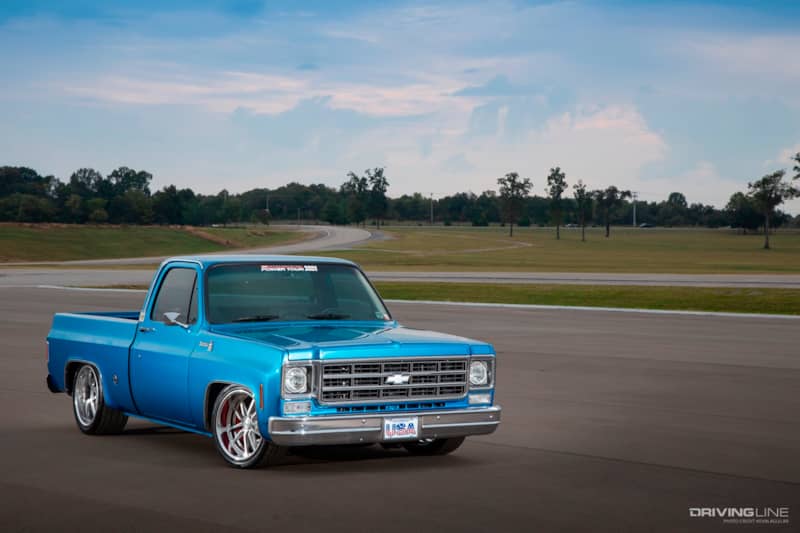 Throughout the years of building cars from the ground up, Joey had a few important prerequisites for his next truck purchase. One thing he wasn't interested in getting involved in was another full blow-apart project, however, being an automotive technician for over a decade, Joey wasn't going to shy away from anything that needed work he was more than capable of doing himself.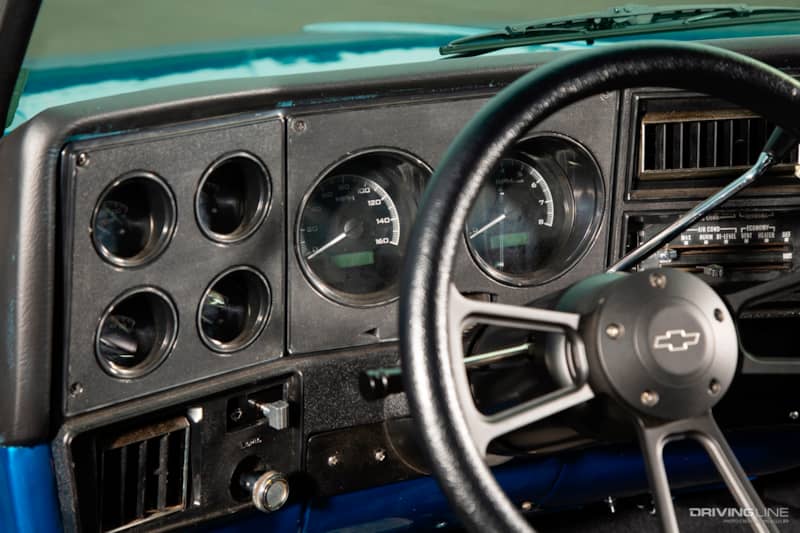 Hidden Gem
After a search, Joey was blessed to track down this already painted '78. Now, if you had to guess just how old the paint on this truck was, you probably wouldn't have figured that it was sprayed about 20 years ago. "The truck looks like it was just rolled out of the paint booth, which is what really what sold me on this particular C10. The condition was amazing, and the color was almost exactly what I would've chosen myself".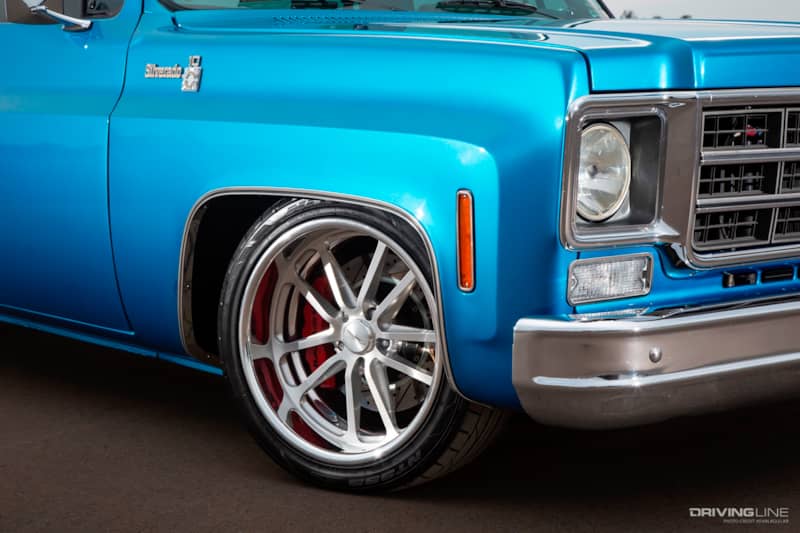 Other Attributes
The paint wasn't the only positive attribute the C10 had going for it before Joey took ownership. In fact, people doing rad things to it, sitting on it, then selling it became somewhat of a theme for the truck throughout the years. "Another owner did the original LS swap then lost interest in the truck, too. It seems while I was buying and selling other projects, this Chevy was changing hands just as fast," Joey says about his latest build.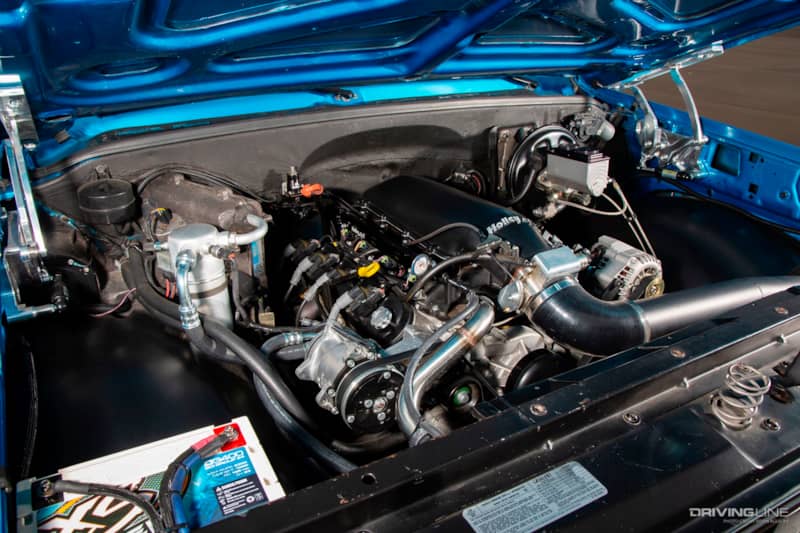 With all the truck had going for it off the bat; it did have its shortcomings that one could expect of a long forgotten about pickup. While it was drivable, its major issues including a leaking radiator, noisy rear axle, and faulty, falling-off brake calipers just to name a few of them.
Shaping it Up
Going forward, Joey addressed these problems one by one, then got to work on a full suspension overhaul featuring RideTech coil-overs, front StrongArms, rear four-link and all the trimmings you'd expect of a legitimate track truck. The old rear axle was swapped out with a Currie 9-inch and Baer components were brought into the mix with newly fabricated stainless lines to get the brakes back in order.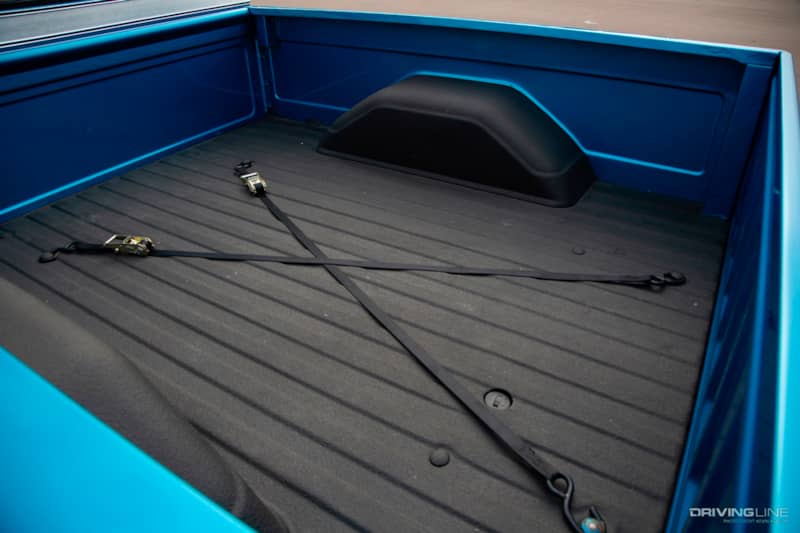 Rollers
To ensure the truck's exterior was finished off just right, a brand-new set of 19x9 and 20x11 Budnik Knife wheels were decided on for their handsome appearance and lightweight construction for nimble behavior on the track. Since Joey planned on driving his truck as much as possible, both on road courses and on the highway, he wanted a tire that could deliver in many scenarios. 255/40ZR19 and 305/25ZR20 Nitto NT555 G2 tires were selected for their obvious all-condition performance prowess, and before he knew it, Joey's C10 was ready to roll again.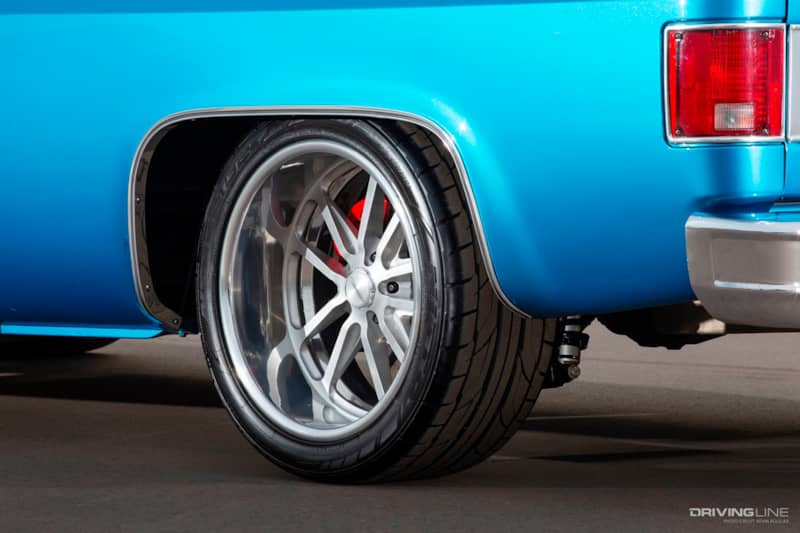 Close Quarters
With the truck all set for the road, creature comforts were in need of upgrading. First on the list was a new Bluetooth JL Audio stereo to blast the tunes. For extra coziness and a bit of luxury, a set of TMI bucket seats were added. In front of it all is a set of Dakota Digital gauges to keep track of the engine's vitals.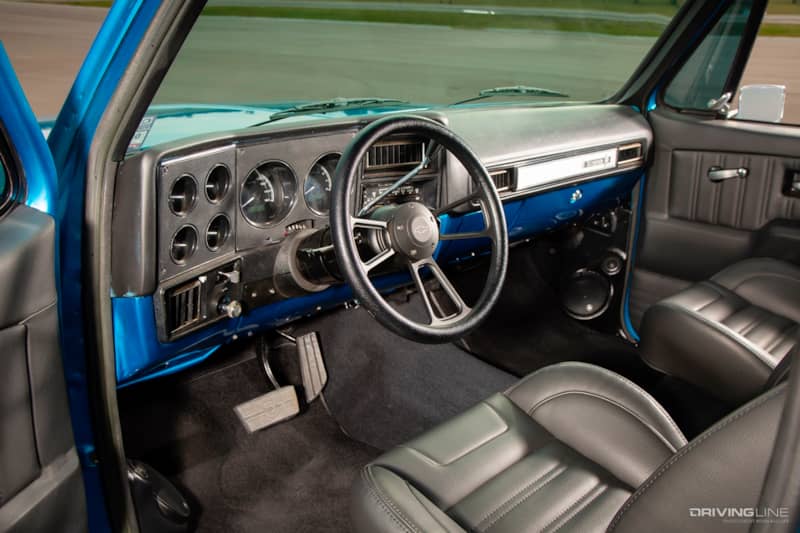 On-going Project
While Joey doesn't believe this truck will be ever be "done," as he enjoys tweaking and changing things up, he's pretty happy with it right now, as he should be.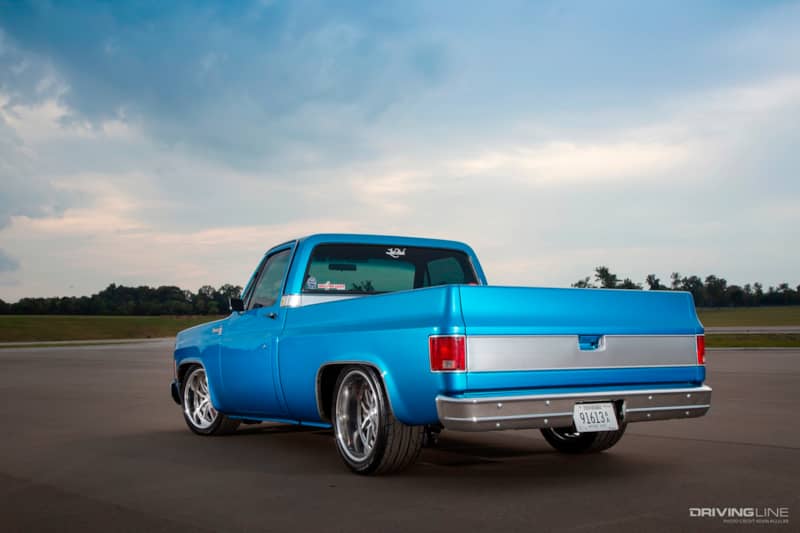 Within four years of owning this '78, he has shaped it just the way he likes it, and while he may pick up and start other projects, his C10 looks to be a longtime keeper. "This C10 has kept my interest longer than any other vehicle I've had in the past," Joey admits. "Plus, these trucks are timeless and there are so many things to do with them. I don't think I'll ever get bored of it."