10 Show-Stopping Classic Chevy Trucks from '23 Nashville C10 Nationals
It's a fact that old Chevy trucks are dominating the custom scene and it comes as no surprise that there is plenty of them to fill up the infield of a NASCAR track. Though there are a few shows in the C10 Nationals series of events including those held in Texas and Utah, this past event held on September 29th and 30th at the Nashville Super Speedway has exploded to over 2,500 vehicles in attendance. There was no shortage of stunning rides — here are 10 that grabbed our attention.

10. Nick Youst '55 GMC 100
Though it looks rusty and crusty, it has it where it counts with 956-hp thanks to a supercharged 402ci V8!


9. JoeyVanDuser's '78 Chevy C10
Known as the "PBR Truck," this squarebody has a coil-over suspension and LS engine swap that make it great for the many long drives it makes to distant shows.


8. Bryan Baxter's '72 Chevy Blazer
With some old school graphics and 20-inch Detroit Steel wheels with Nitto NT555 G2 tires, this vehicle is definitely a head-turner.



7. Scott Haynes' '76 Chevy Cheyenne
Squarebody Chevy's are very popular and ones with beautiful patina are extra special in our book.


6. Chris Solzano '72 Chevy C10
This clean truck has it all including an airbagged suspension and stout small block engine.



5. Randy Bynum '68 Chevy CST 10
It was hard not to stop and look at this truck as it is clean to every last detail.



4. Matt Nixon '64 Chevy C10
Though the paint was not shiny, this truck has a perfect slammed stance and powerful Harrop supercharged 5.3L LS V8 engine.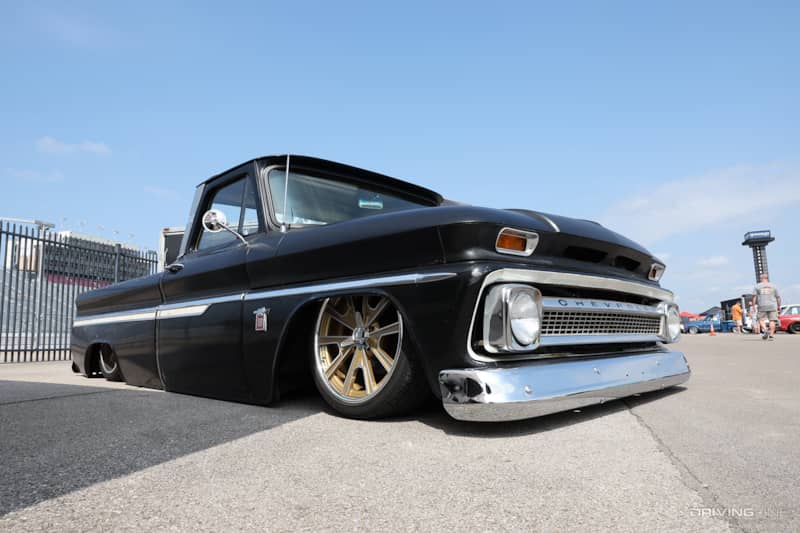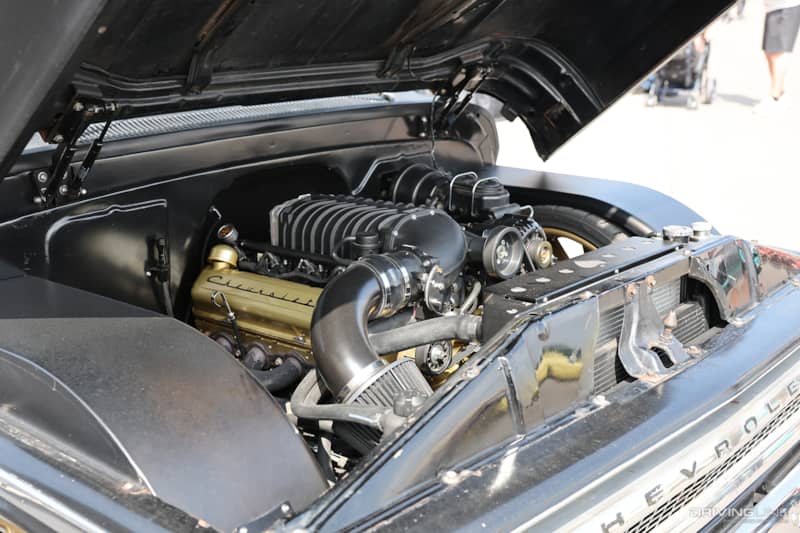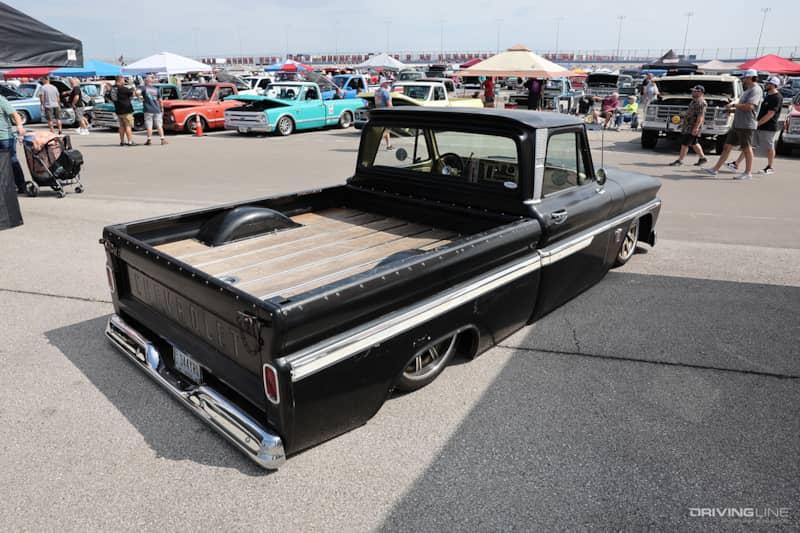 3. Clay Herron '50 GMC Suburban
With plenty of seating, this ride is the ultimate family cruiser.



2. Bill Watson '65 Chevy C10
Painted by renowned artist, Pat Maxwell, this truck is hard to miss.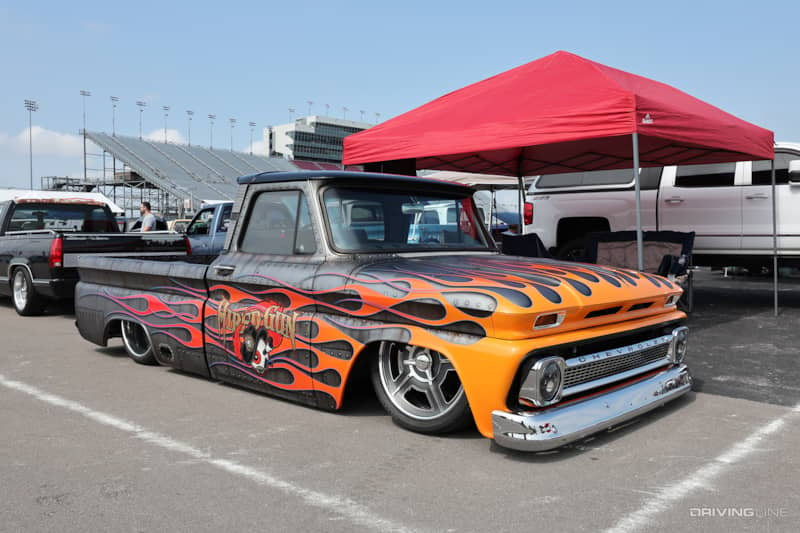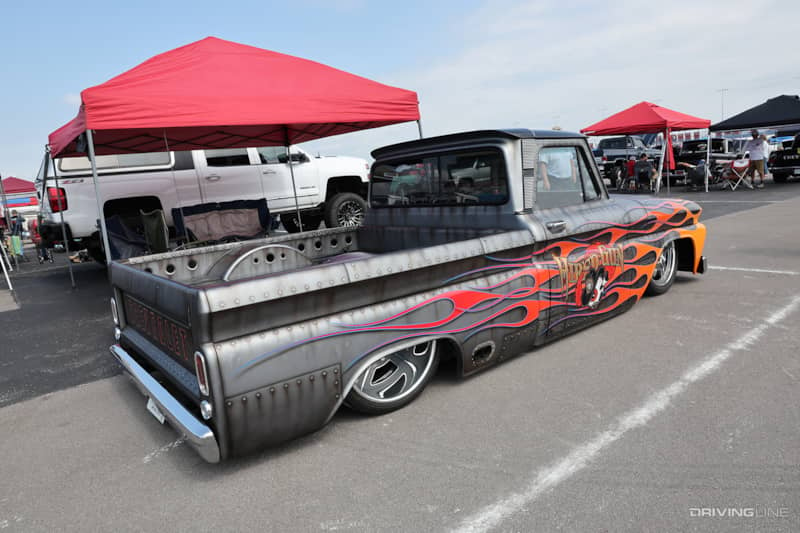 1. Dave Schneider's '65 Chevy C10
This patina truck was definitely the center of attention with its 427ci Dart small block engine sitting below a Hampton supercharger with Stromberg 97 carbs and velocity stacks peaking over the roof. It also sits flat on the pavement thanks to a Slam Specialties air bag equipped suspension system to make it a complete show-stopper.