Breaking Boundaries: Nitto Ridge Grappler
When it comes to tire companies, none listens to its customers better than Nitto Tire. As a staple in the off-road and light-truck tire market, Nitto is constantly expanding its product lines to better suit the enthusiasts who use its products every day. When off-road drivers expressed the need for a no-compromise mud-terrain radial that could balance between the dirt and street with confidence, Nitto delivered with the Trail Grappler. As demand grew for a more versatile all-terrain, Nitto answered with the Terra Grappler G2.
Now, Nitto has unveiled its latest tire offering, the Ridge Grappler. Unlike the Trail and Terra, this Grappler doesn't fit neatly into the mud or all-terrain category. In fact, it's a well-thought-out hybrid tire that combines the off-road prowess of the mud-terrain with the quiet ride and precision all-weather handling of the all-terrain. We paired the new 'tweener tire with three very different vehicles to see how it makes sense in a multitude of environments.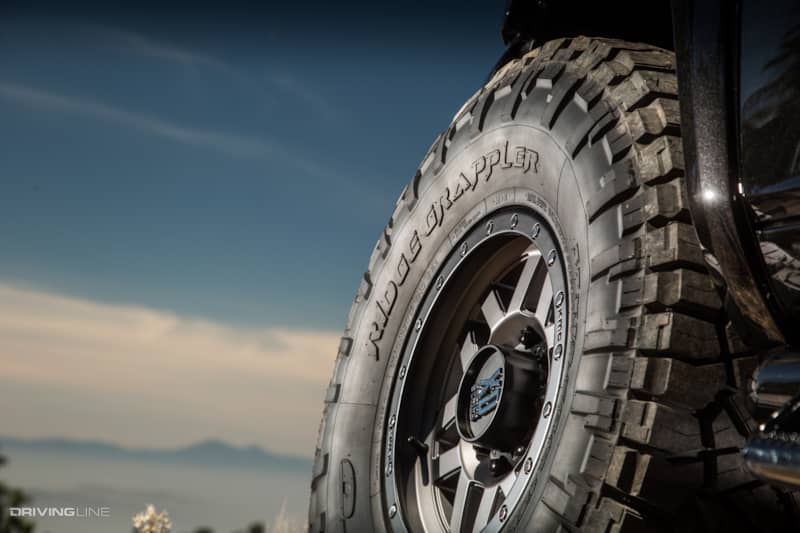 The Everyday Adventure
2015 FORD F-150
If real life imitated magazines and movies, we'd all be in big trouble. Thankfully, Nitto understands that in order for a tire to succeed in the light-truck enthusiast market, it has to perform well on and off the tarmac. Our 2015 Ford F-150 4x4 test pickup was built with weekend adventures and the daily grind in mind. Fit with a 4-inch suspension lift, the 3.5L EcoBoost engine had no trouble moving the 35x12.50R20 Ridge Grapplers in the dirt and on the street.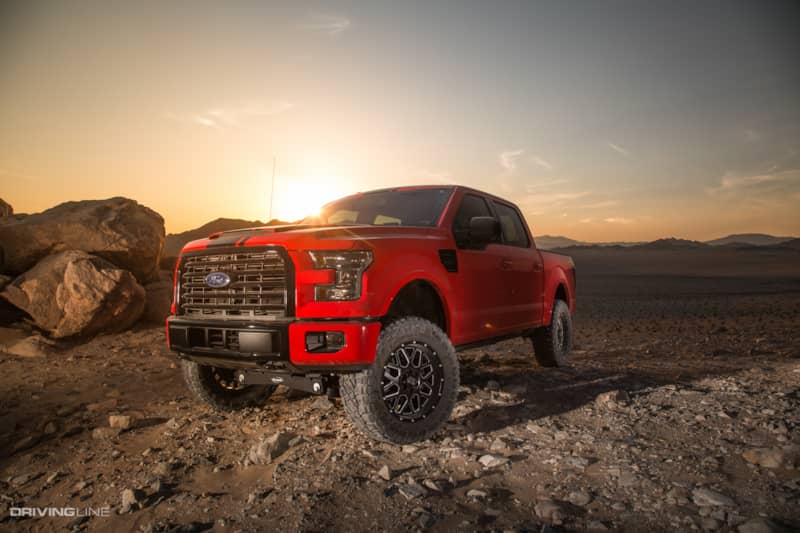 The Ridge Grappler's new variable-pitch tread pattern equates to a tire with aggressive looks but low road noise. Tire lingo such as coupling end points and alternating shoulder grooves translates to a tire that can hold up in the dirt and remain even wearing on the street. Overall, for a tire that has to play multiple roles, it's proving it can go the distance for the ½-ton that needs high-class manners but with country-boy grit.
Tow Without Limits
2016 RAM 2500
Modern ¾- and 1-ton trucks are more powerful now than they've ever been, so why would you want to put a tire under your tow rig that can't match its capabilities? Our Cummins-powered 2016 Ram 2500 4x4 is the epitome of work hard, play hard. Fit with a 2.5-inch Carli Suspension system, it has all of the tow power you would need with the increased ride and off-road performance we've come to expect from the performance suspension company.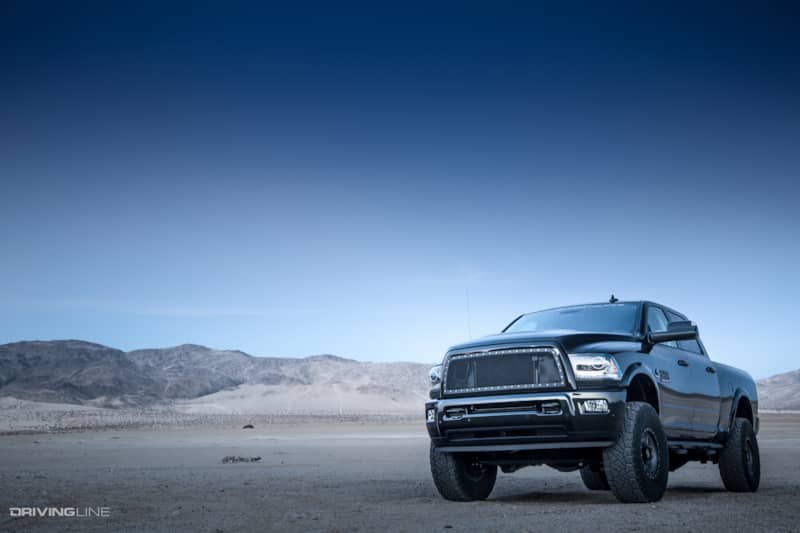 To complement this package, we fit the truck with a 37x12.50R17 Ridge Grappler. What makes the Ridge Grappler so unique and desirable for this particular segment is the ability to opt for a Load Range F. This means you no longer have to worry if your tire is built to handle the weight of your truck and its load. As the only part of your tow rig that's designed to touch the ground, tires should not be your workhorse's weak link.
Conquer Any Terrain
2015 JEEP WRANGLER RUBICON
Off-road enthusiasts demand more out of their tires than any other sector. Whether they are grinding against rocks, railed in the desert or simply creeping along your local trail, the Ridge Grappler was built to handle whatever kind of 'wheeling conditions you can throw at it. With a set of 37x12.50R17s stuffed under a 2015 Jeep Wrangler Unlimited Rubicon, we found that setup was next to unstoppable.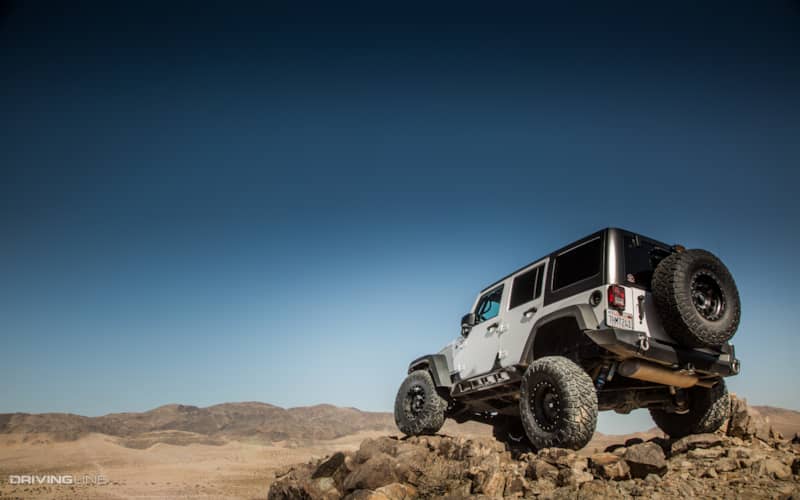 The step block edges, staggered lugs and legendary three-ply sidewall all make the Ridge Grappler a true performer in even extreme off-road conditions. There's even a traditional and more aggressive sidewall option, so you can personalize which look best fits your truck or SUV.
(Photos: Tim Sutton)