All Roads Lead to Adventure: Baja Proving Grounds During Mexican 1000
"They bill it as 'The Happiest Race on Earth' and I think it really is," quips Ron Stobaugh in describing the NORRA Mexican 1000. "It's just as tough as the Baja 1000 – it uses the same dirt, same roads, some rocks, same cactus as the traditional 1000 – but instead of having to do it non-stop point-to-point it's broken up into four days. You get all of the adventure, all of the terrain, all of the toughness of the Baja 1000, with a break each night to look your car over, work on it, visit with your co-racers, visit with your team, and enjoy a little bit of Baja instead of just racing through it."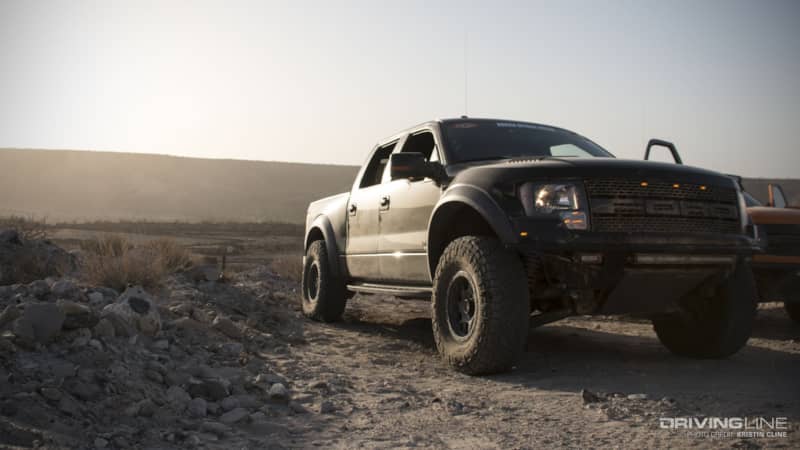 A recent challenge to bring the first live streaming coverage from the Mexican 1000 gave us, led by Ron, the perfect opportunity to put the new Nitto Ridge Grapplers to the ultimate test. "All-in-all we booked about 2,500 miles on that trip – following along the Mexican 1000 from Ensenada to Cabo both on-road and off," says Ron. Cactus spines were just the icing on the cake.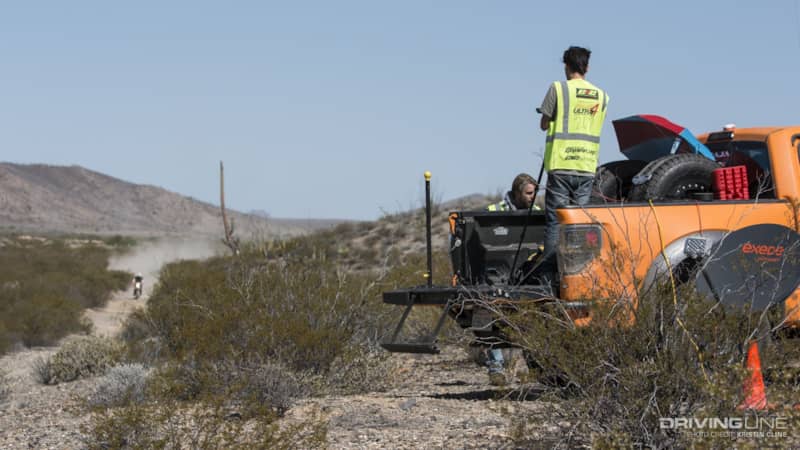 During our time covering the Mexican 1000 we followed the racers – getting out on course before them each day and then making it out and back on the highway to make it to the next day's destination. Our "daily commute" required our Ford Raptors to tackle the race course challenges as well as handle high-speed highway conditions. Long days were made worth it by the excitement of watching racers rally past, soaking up the beautiful surroundings of Mexico, and eating a lion's share of carne asada and fish tacos.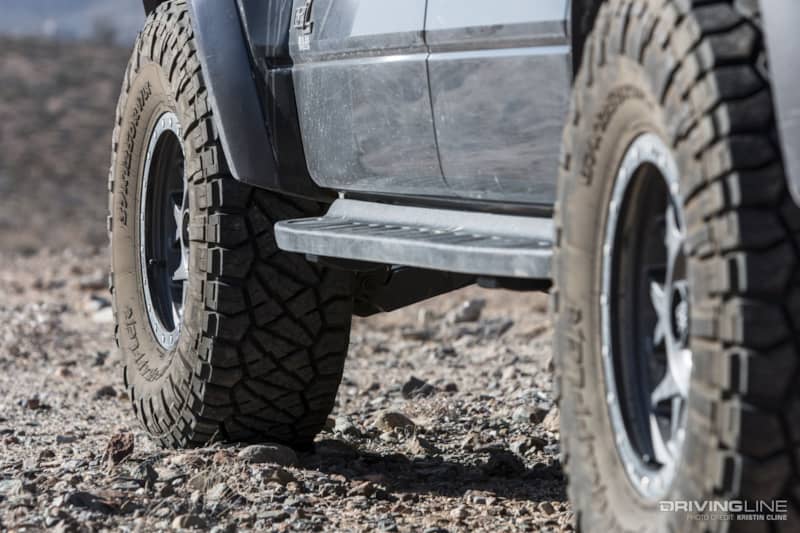 "Baja throws everything at your vehicle, at you, and especially your tires. You go from a very narrow highway, with potholes the size of refrigerators, to off-road where you have everything from silt to traditional sand (never-ending sand,) cactus, trees, rocks… it combines everything in one trip."
"We're aired down, we know we're hitting rocks, we know we're hitting cactus, and we know we're driving over things that are just at a max of any tire's capacity to handle. But we don't have time to inspect them or even to air them up at the end of the trail, we've got to get back on the highway and trust that the Ridge Grappler is tough enough to handle it."
In Mexico, out in the middle of nowhere is really out in the middle of nowhere. We passed towns where, if you didn't plan properly, you'd have to purchase gasoline from barrels in the back of a truck. You're dependent on your vehicle out on course, or in pinch the mercy of other racers.
While daunting, this risk is part of the allure of racing Baja. Ron explains, "The adventure – you know you're relying on you and your friends, your equipment – and that gets your adrenaline up, awakes your senses from sitting behind a computer or looking at your phone all day. It gets you back to what feels, I know it's a cliché, but you feel alive."
Scroll below for gallery.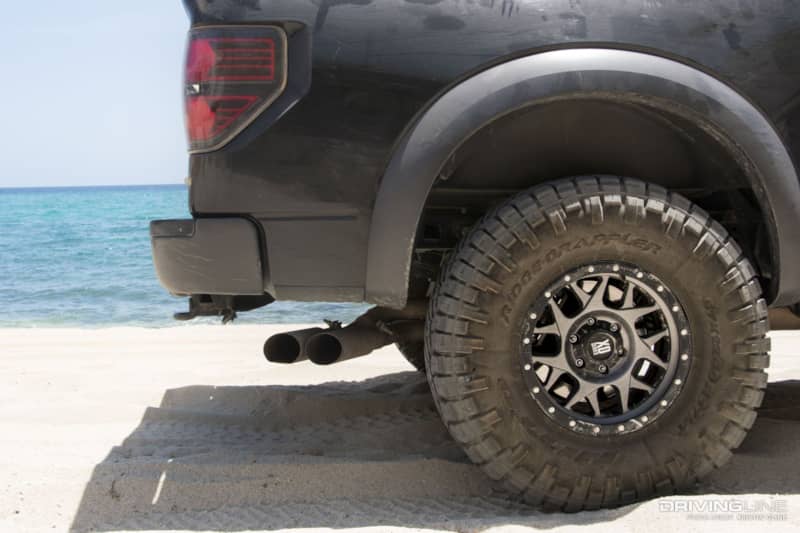 PUT TO THE TEST
With six Baja wins and an estimated 30+ trips down the peninsula, you could say Ron Stobaugh is qualified to talk about tires.
Q: What is your experience so far of the Ridge Grapplers?
A: I've put almost 6,000 miles on the Ridge Grapplers so far, and about half of that in the dirt in Baja for both the Mexico 1000, Raptor Run, and Baja 500 pre-run. Having driven on many tires, I can say that the ride quality of the Ridge Grappler is fantastic. It's something you can count on when you're off-road. But I also like towing with them. I like the highway. I've had no flats and no leaks.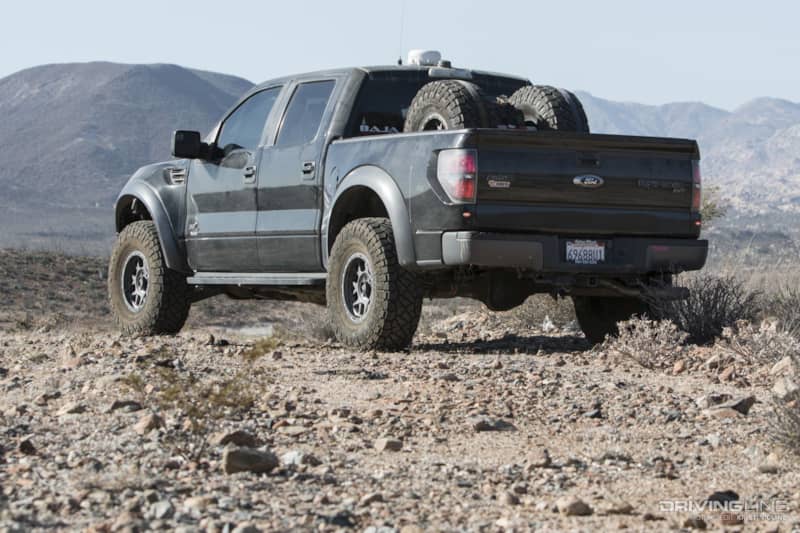 Q: Having such a versatile range of qualities, does it really hold up across all of them?
A: It's consistent – whether on wet, dry, sand, silt, rocks, or pavement. On the highway, the handling is confident and the noise is well below what I thought it would be based off its tread and off-road capabilities. The Ridge Grapplers look aggressive but ride like a very nice all-terrain. On the sand, it doesn't have as much grip as the Trail Grappler but it's still good. I didn't air it down extra for sand or silt and we did just fine. Strong sidewall. During the Baja 500 pre-run we went up through the summit, the largest off-road climb you'll do in Baja with rocks almost like an Ultra4 course. The tires handled well and then were able to come down and perform on a 120 degree sand lakebed.
Q: How would you describe the Ridge Grappler in comparison to some of the other tires in the Grappler family?
A: I think all around, it takes little bits of all the Nitto truck tires and kind of combines them into what, I think, is my favorite. I like them all, but the Ridge Grappler is my favorite now… I'm not taking this set off!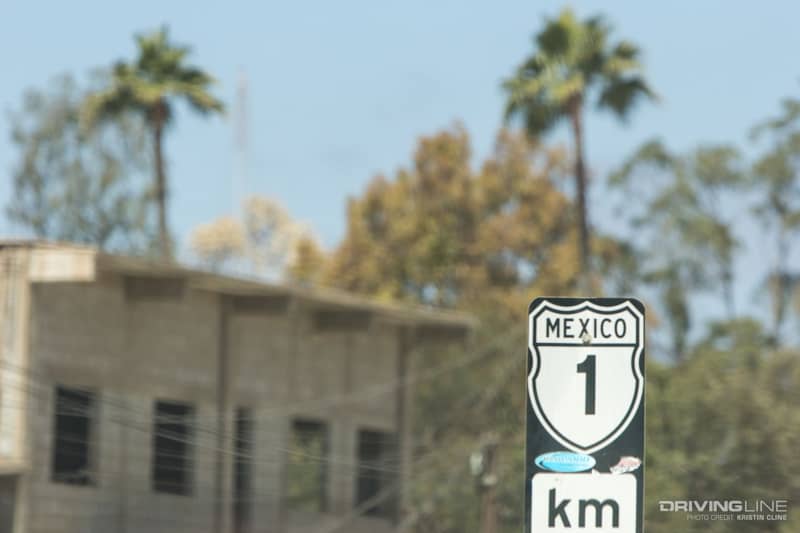 Author's Special Road Test
My personal test of the Ridge Grapplers ended with a little excitement! With the sun setting directly ahead and a semi headed at me in the next lane over on Mexico's narrow Hwy 1, I failed to see a curb jutting out into my roadway (not that I could have averted it anyway with the truck next to me). Lucky thing I was driving a Raptor equipped with Ridge Grapplers. From a speed of about 60 mph, up and over, about 3' into the air the wheels travelled. Keeping it straight through the ordeal, we continued like nothing had happened. Those tires took the ultimate abuse and just kept on going!