Broken Steel On Gold Mountain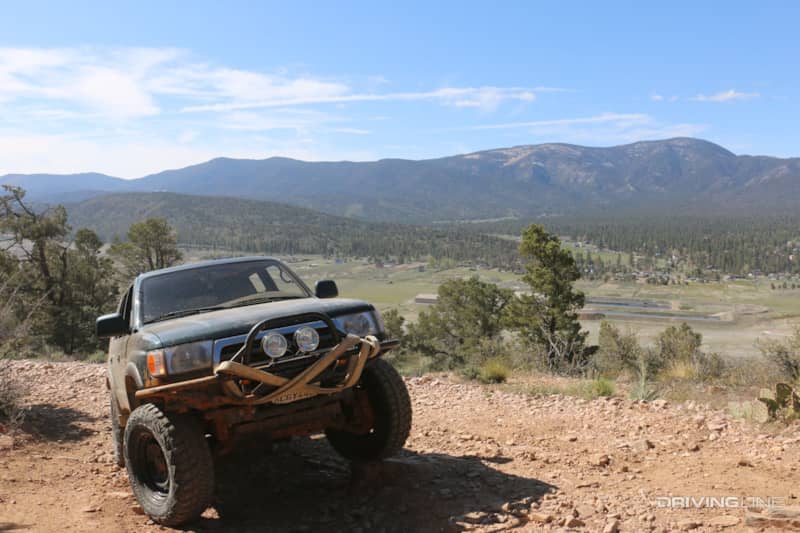 If you want to do some heavy-duty So Cal off-roading, Gold Mountain in Big Bear is a must-run. Trail 3N69 is about four miles long and one of those gems that works for a lot of vehicles. Since the trail is fairly wide, there's room to move around larger obstacles. This allows you to make it is as challenging as you want. The trail's challenges are spread out, so that even on the busiest days, the traffic jams aren't all in the same section.
Trail character varies from knife-edged rock steps (often called "waterfalls"), heavily worked ledges, conglomerate rock-dirt steeps, and boulder-style scree fields of granite so hard it literally sings beneath your tires. Gold Mountain's terrain changes from week to week and weather to weather, too. Our run in February found snow and mud on the leeward side of the mountain, and the exposed southern side was well filled. By May, the southern side was chewed up, and the northern side, previously snowed over and almost easy, had become a ledge-fest through dense mountain pines.
Way back when, this uphill artery was used for all sorts of mining and workmanlike transport (though the poorly named Gold Mountain's hyped riches never panned out). Nowadays, going up is rich with "Try this!" and steel bits.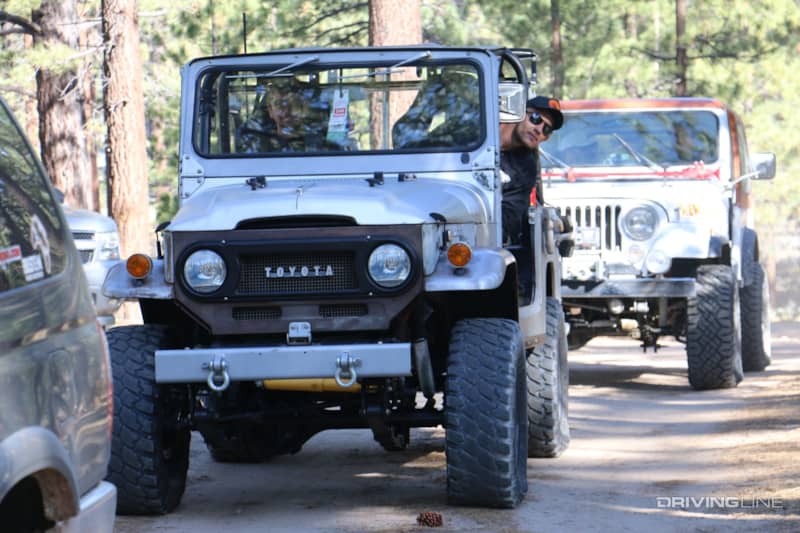 A gen-three 4Runner, LS1-powered 1970 FJ-40 and 1983 CJ-7 with a carbureted 327ci engine assembled just past dawn on the road leading from camp in Holcomb Valley. With Jeepers Jamboreeing in Big Bear, hitting the trail early was the only option.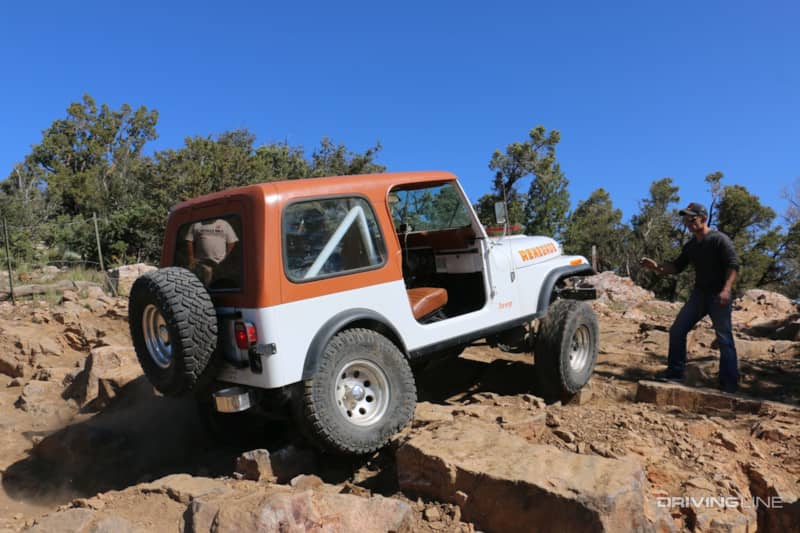 Less than a mile up Gold Mountain, the trail gets crunchy. We cannot stress enough the need to be right with your spotter. This CJ's owner put his Jeep into a few rinse/repeats he could have one-shotted by reconnoitering.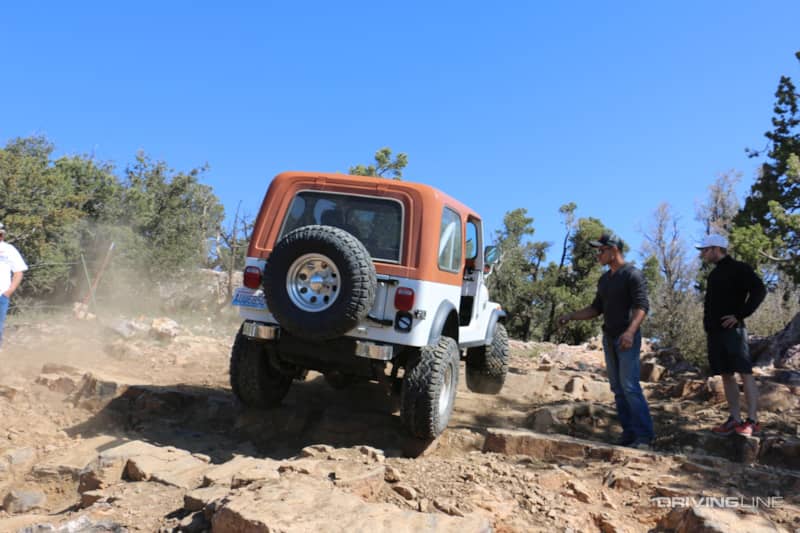 Spotter says "Slow", driver says "Go", and suddenly your Jeep's a foot in the air. Small block and a five-speed can make a CJ do that. Throttle control is a plus at strange angles.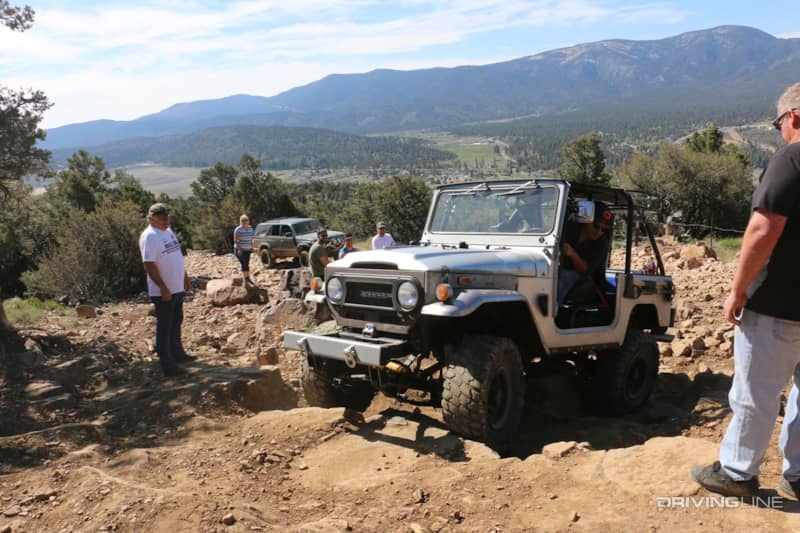 Since its last time on Gold Mountain, Mikey from ICON had swapped the six-leaf springs on this FJ for re-arched BDS five-leafs. The improvement was noteworthy, as articulation on 33's was greatly improved.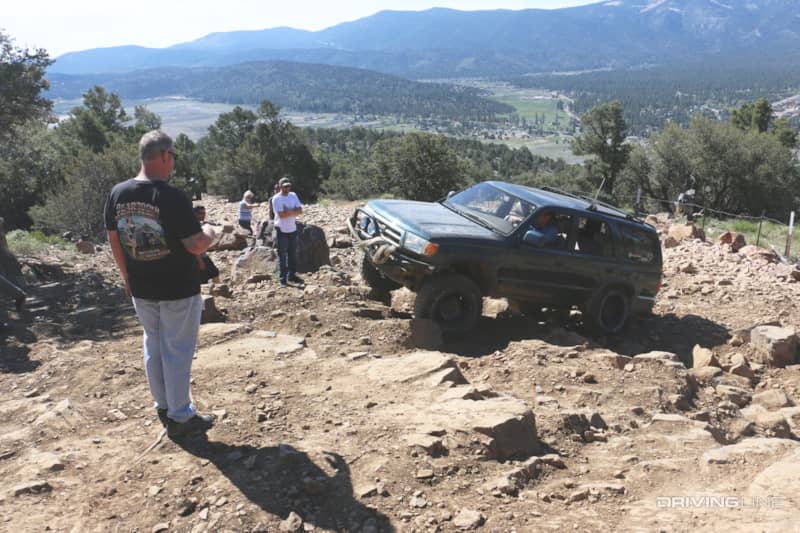 Fit with Old Man Emu 891s and Dodge 2500 front shocks, this third-gen 4Runner's rear suspension worked well to twist the SUV over the rocky climb.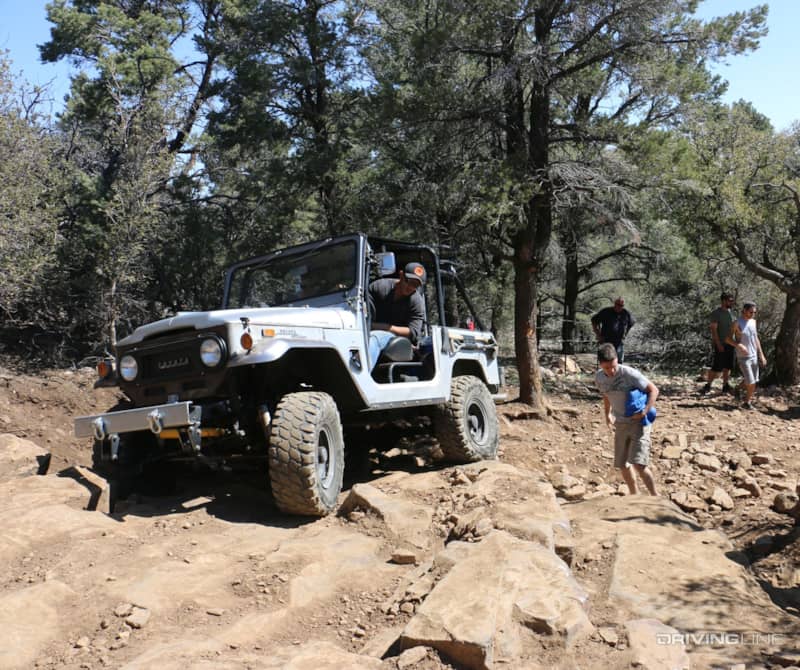 The FJ's new springs worked with its six-speed small-block to make the slow crawl uphill compliant and drivable. Meanwhile, watch that tree – it has teeth.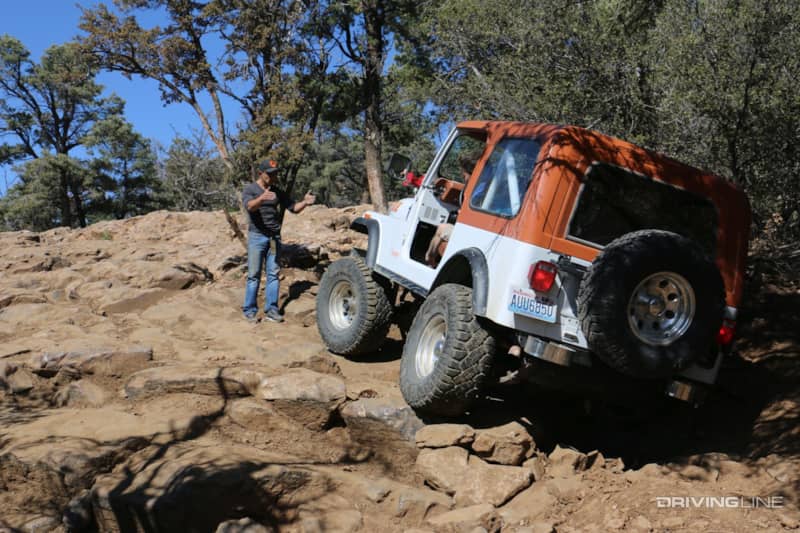 Returning the favor, the Renegade gets a spot from FJ guy. Short-wheelbase rigs are more common on these trails, so their footfalls are dug out, making repeated use of the same line more difficult. Rock stacking was not optional here.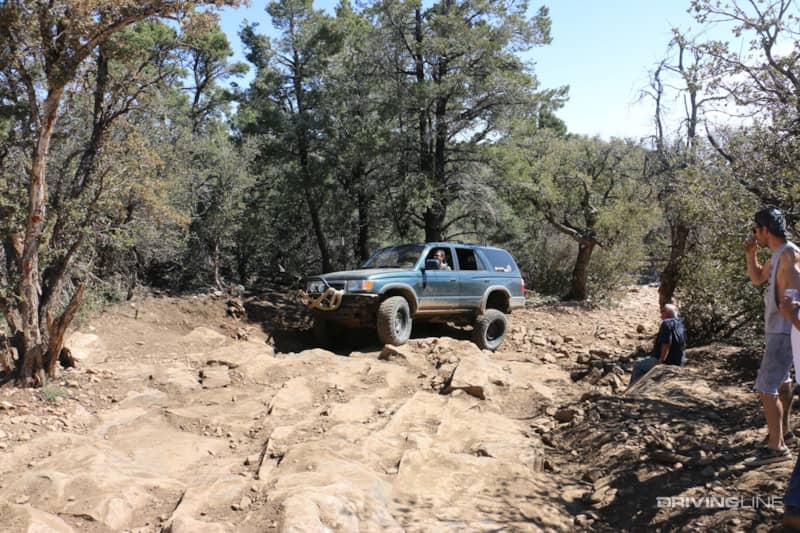 While the 4Runner's wanderlust rear axle drooped with aplomb, its length proved problematic in this feature: the required left-hand cut gave that rare Biting Scrub Pine a shot at its tailgate. Note: the number of people who gather to watch you is inversely proportional to the expectation of action. Less drama means fewer onlookers.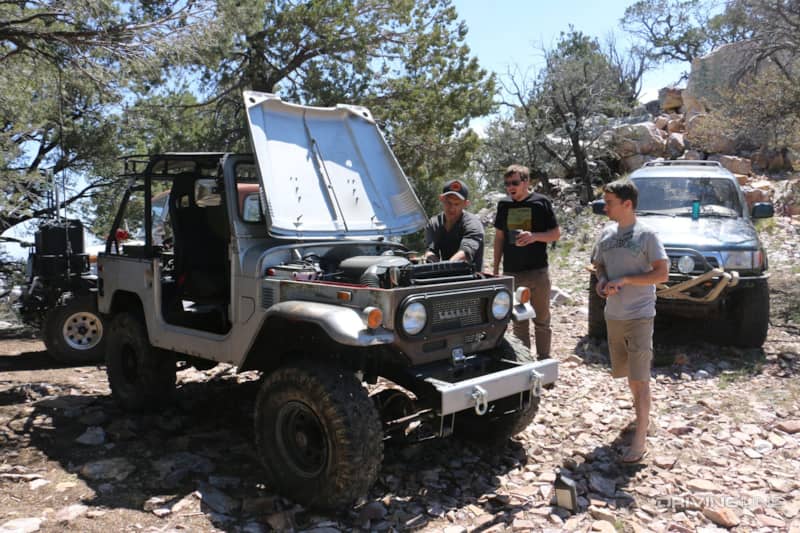 Because Mikey was bored, he R&R'd a power-steering line. Seriously, during a ten-minute break on-trail (letting the Colorado Jeepers by), he replaced a high-pressure line off the pump. He later commented that he'd been worried about it popping and he had the parts.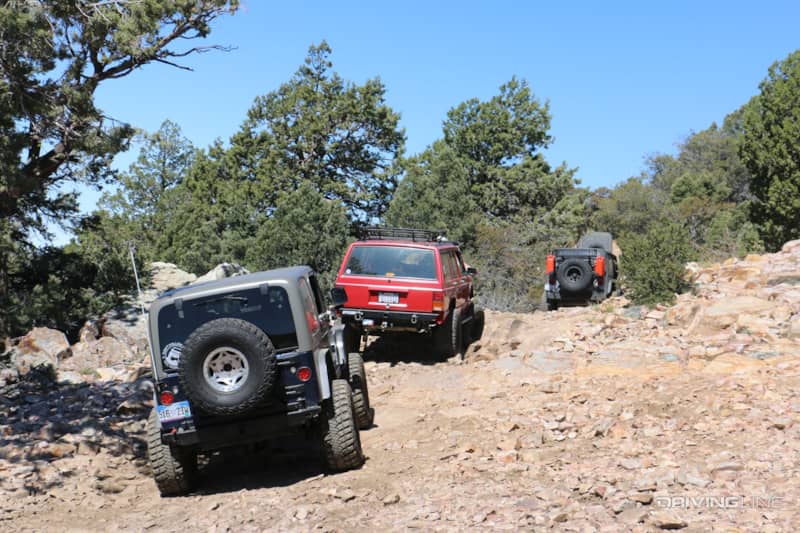 It wasn't just Jeepers from Colorado on Gold Mountain that day. A large contingent with the 24th Big Bear Jeep Jamboree were on the hill; probably more than 100. These folks were fun and friendly once we got the prerequisite Jeep jokes out of our system.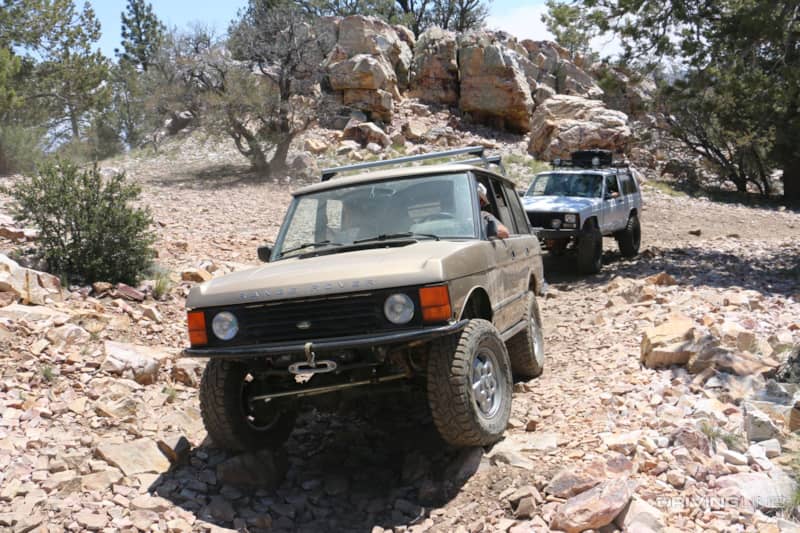 Gold Mountain is popular enough that you're going to see a broad selection of capable rigs, Jamboree or no. And, while at Power Steering Bar, an entertaining assortment of other ones sauntered by. These '90s Range Rovers are V8-powered and quite capable on-trail (once the OE axles are limbered up, and if you can afford to repair them). Apparently, you can stash an entire winch behind the grille.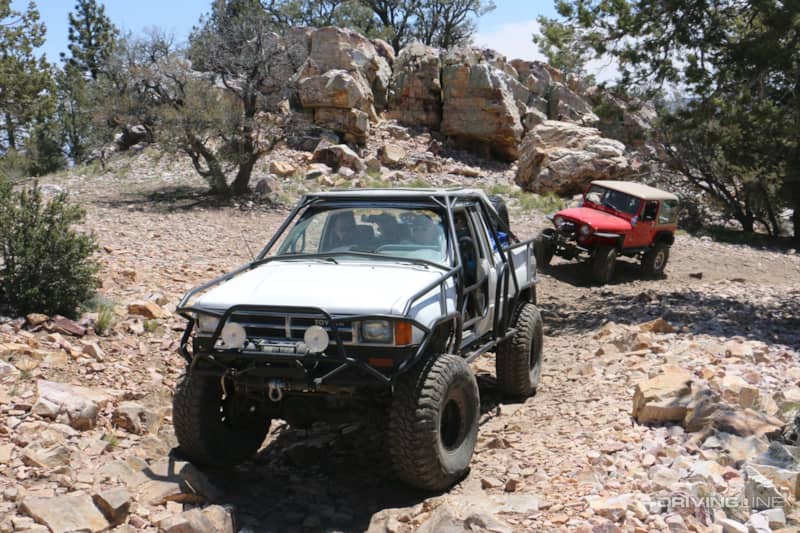 On the Rover's heels was a well-executed Toyota pickup doing its best gen-one 4Runner impression (second-row seats included). Bobbed with an exo 'cage and solid-axle conversion, the mountain posed no real challenge. The driver kindly apologized for photo-bombing a Jeep event just as we thanked them for the same.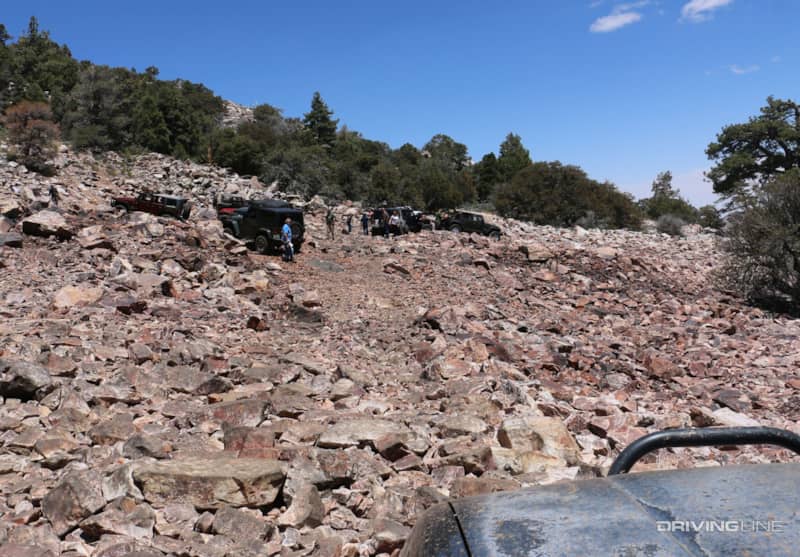 The boulder field, a steep rock garden with countless avenues for trail play, presents a day's worth of options. Despite hoping to spend time here, our group's CJ had a few issues, so we made it through quickly.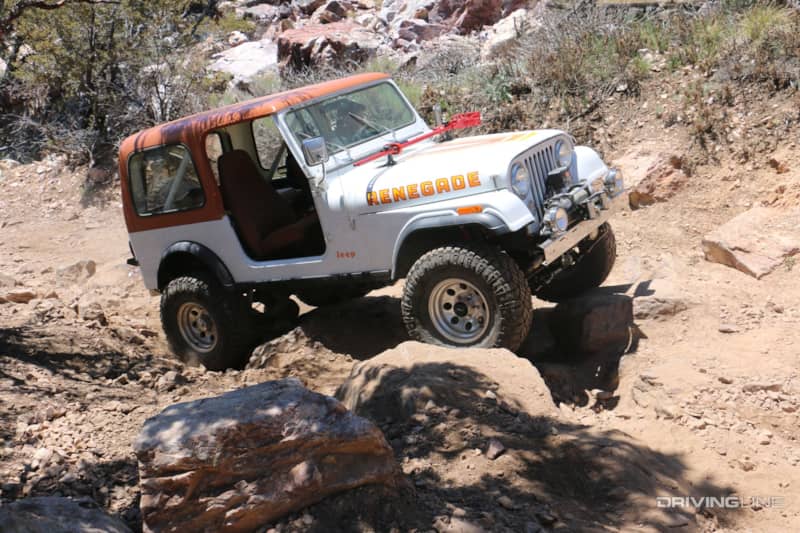 With only one obstacle left before a comparatively relaxed descent, Mr. Renegade took a knife to the power-steering belt to fix a blown hose and soldiered up the last boulder-dirt-vertical obstacle on tough-guy steering.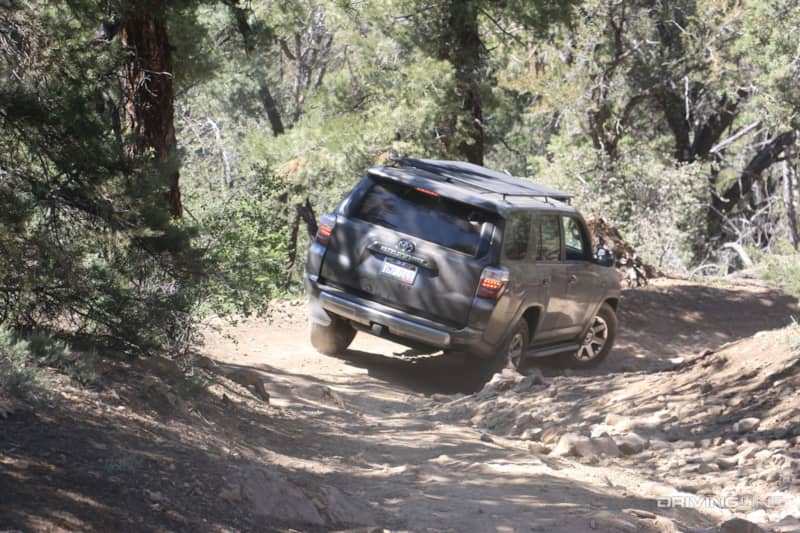 The northern end of Gold Mountain Trail is much more approachable. It's common to find groups of unmodified vehicles at the peak that traversed Gold Mountain Trail from the leeward side. This 4Runner was descending in a group with a Tundra, two GXs, and Toyota pickups.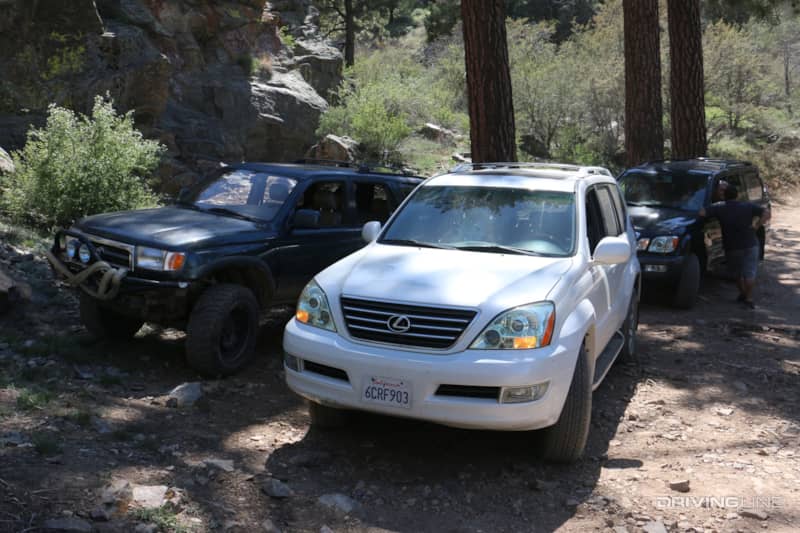 A generational moment for you (the GX running 4Runner wheels, too). Ironically, a GX has won an "Of The Year" competition or two in its day. Something not many other SUVs with rear heated seats can say.