Bronco Sport vs Maverick: Which EcoBoosted "Little Ford" Is the Better Buy?
When thinking about Ford over the last year or so it's hard to think of another auto company that has debuted so many noteworthy new models in such a short period of time.
For starters there's the new Mustang Mach-E electric crossover, the much-hyped F-150 Lightning and the massively popular reborn Ford Bronco. And for those on a smaller budget, there's also the Bronco Sport SUV and the new Maverick pickup.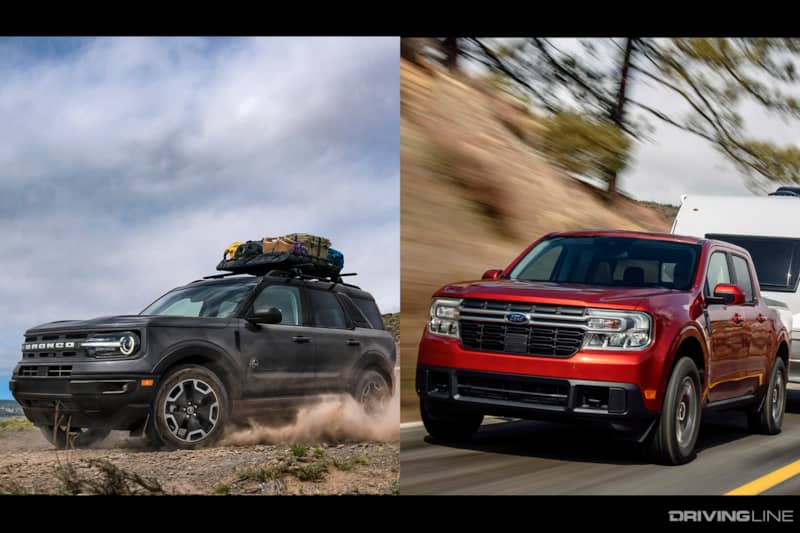 And with those latter two sharing a lot more than just their Ford Escape underpinnings, we thought it would be a good idea to compare these two affordable, yet exciting, new models.
Note that while the Maverick is available with a hybrid powertrain, that version is limited to front-drive only, so we'll mainly be talking about the EcoBoost-powered, AWD versions of each for this story.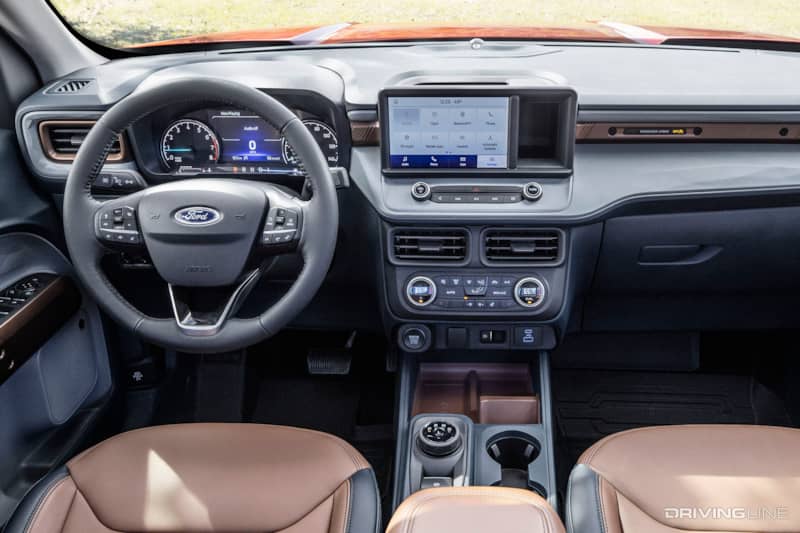 Truck or SUV?
The first matter in choosing between the Bronco Sport or Maverick is obviously whether you want a pickup truck or an SUV. Do you need an enclosed cargo area or an open bed capable of carrying larger items?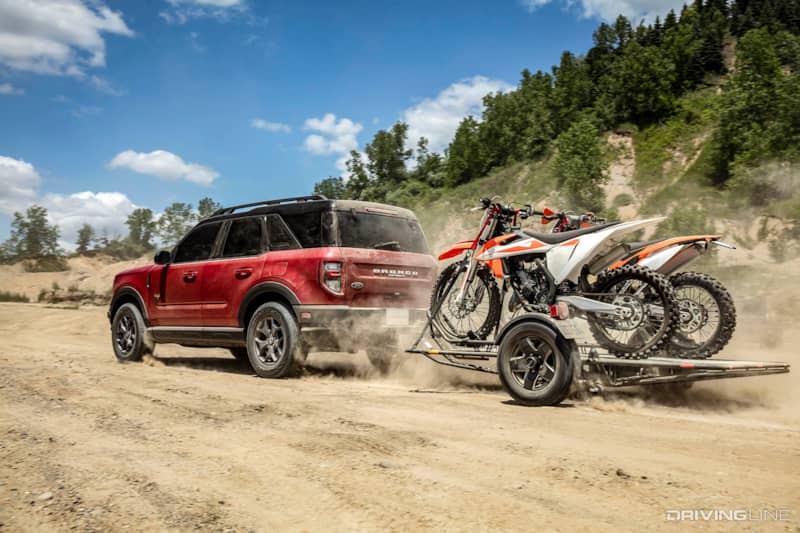 Size-wise, the Maverick is significantly longer than the Bronco Sport, but even being around two feet longer than the Bronco Sport it's still very much on the small side for a pickup truck.
Elsewhere, the actual passenger dimensions for each are pretty similar, and while the rear seats of both are relatively limited in terms of legroom, both enjoy an abundance of headroom. 
1.5L or 2.0L EcoBoost?
While both the Bronco Sport and Maverick share Escape crossover underpinnings, there are some key differences in powertrain options. All Bronco Sports have AWD as standard equipment, but it's an option for the Maverick that costs a little over $3,000.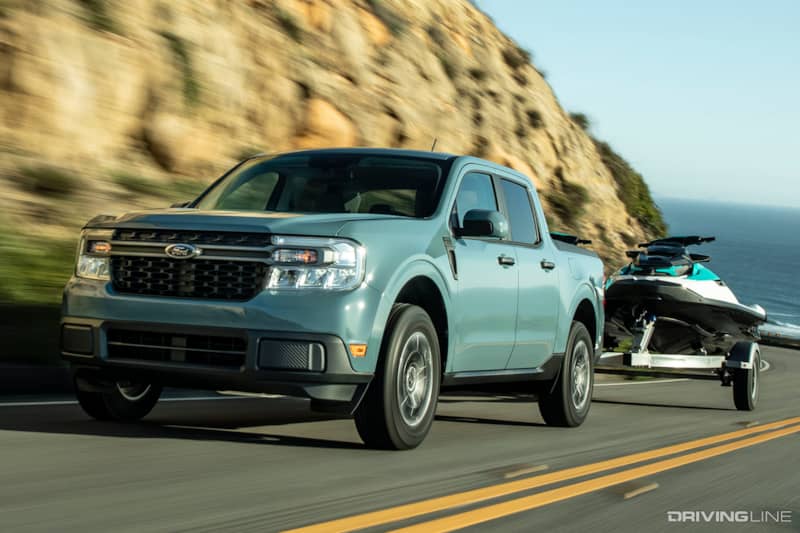 On the other hand, most Bronco Sport models are powered by the smaller 1.5 liter EcoBoost turbo four-cylinder that makes 181 horsepower. You can also get the larger 250 horsepower 2.0 EcoBoost engine in the Bronco Sport, but only in the off-road-oriented Badlands model.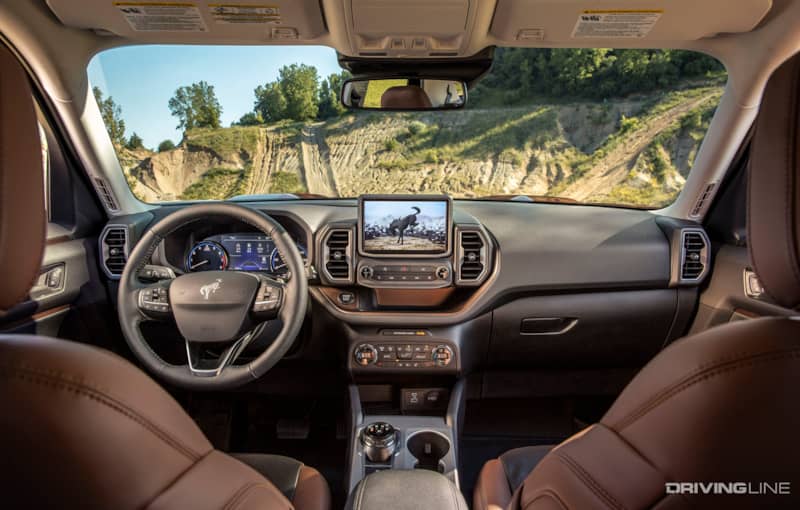 All Mavericks that aren't hybrids are powered by the larger 250-horse 2.0 EcoBoost engine, and both the Bronco Sport and the Maverick use the same eight-speed automatic transmission. 
Value
Despite being larger and coming standard with a more powerful engine, the Maverick is actually quite a bit cheaper than the Bronco Sport. A base model Maverick XL with the 2.0 EcoBoost and AWD has an MSRP under $25,000, while a base Bronco Sport with the 1.5 is just under $29,000.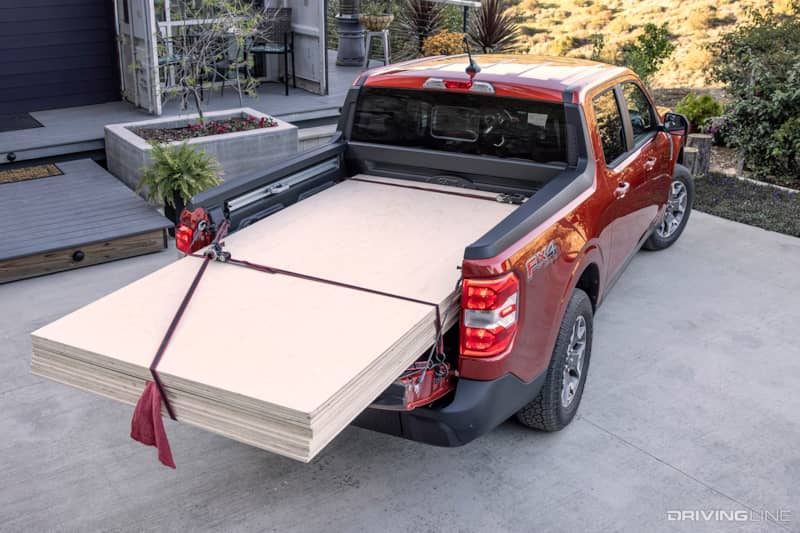 With that being said, the Maverick is also positioned as more of a working vehicle so if you want some of the amenities from the base Bronco Sport you'll likely need to step up to a higher trim of Maverick.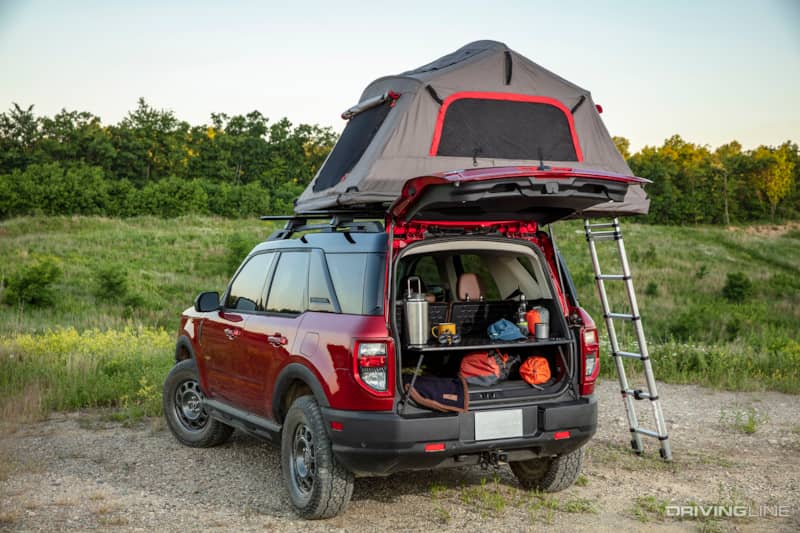 On the high end, a fully optioned out Bronco Sport Badlands gets close to $40,000 in MSRP while a Maverick Lariat with every option available comes out around $36,000 on Ford's website.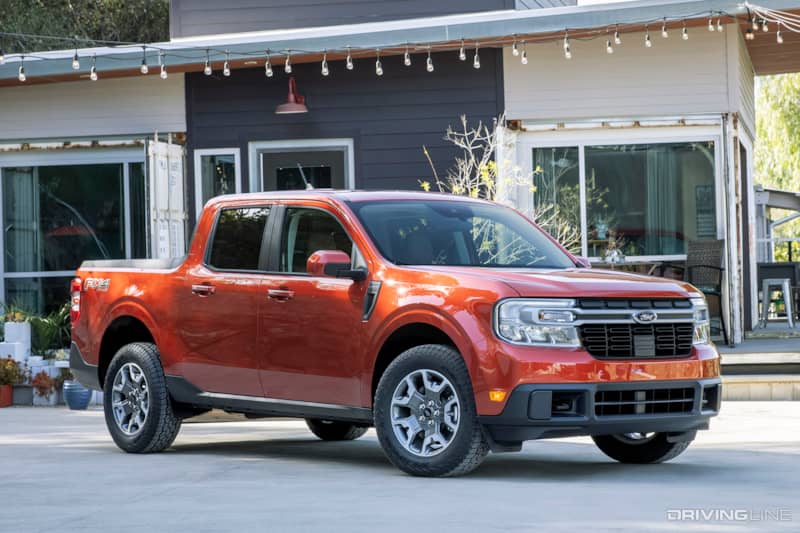 Performance & Capability
This is where things start to lean in the favor of the Bronco Sport, despite its higher price. While all of the Bronco Sport models come standard with AWD and have more than adequate off-road performance, the enthusiast choice of the lineup is the Badlands model.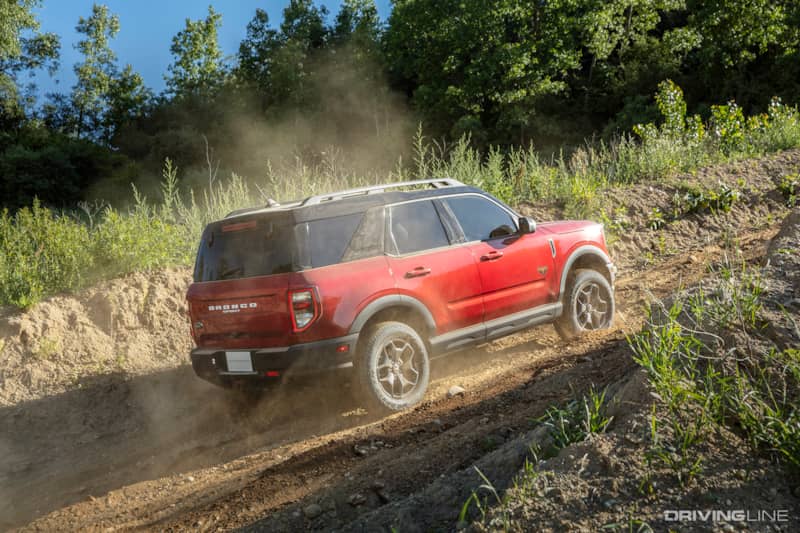 Not only does this get you the larger EcoBoost engine, you also get Ford's trick torque-vectoring 4x4 system which is what truly gives the Bronco Sport Badlands its next level off-road prowess. 
So if you want your "little Ford" to have maximum off-road capability right off the showroom floor, the Bronco Sport Badlands will likely be your choice—at least until Ford starts offering a Badlands or Timberline variant of the Maverick with the same 4x4 system.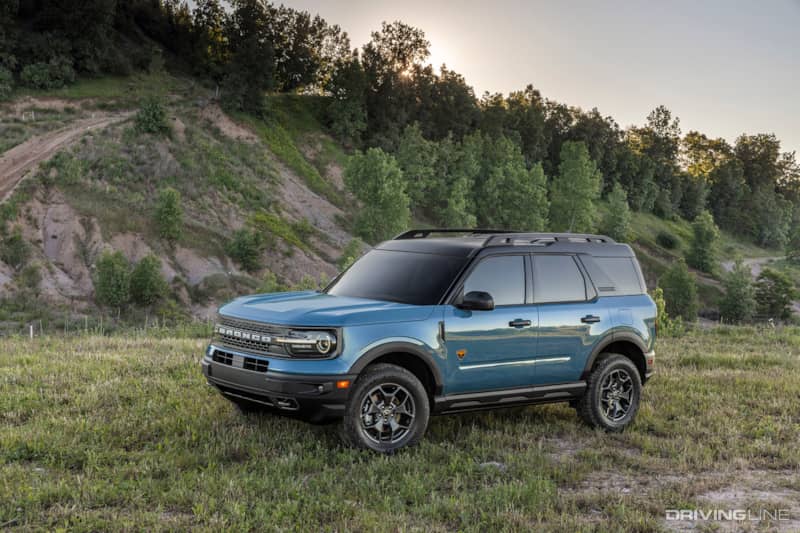 On the other hand, if towing is something you are planning to do—the Maverick can be factory equipped to pull up to 4,000 pounds while the Bronco Sport tops out at 2,200 pounds.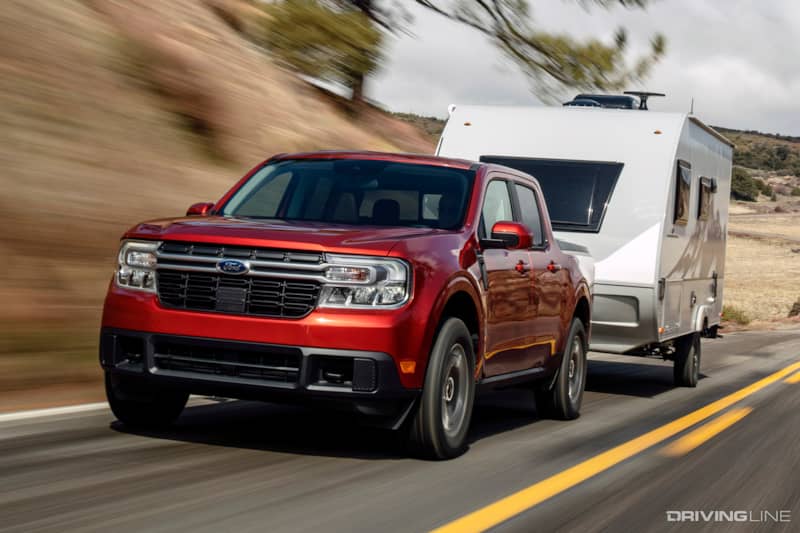 A Matter of Style
Beyond the choice between a pickup with an open bed and an SUV, favoring the Bronco Sport or the Maverick will likely come down to a mix of budget and personal preference.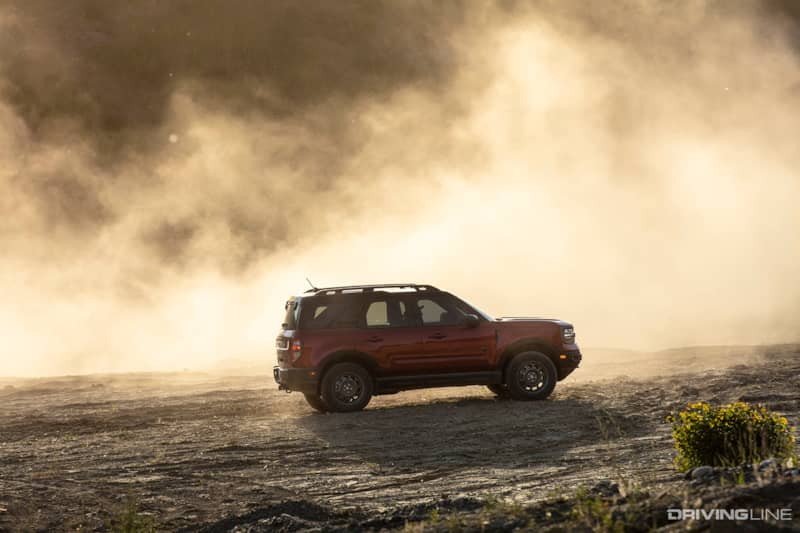 It's hard to beat the Maverick's value, but the Bronco Sport Badlands also offers impressive off-road hardware that currently isn't available on the pickup. Style could also be a factor for many buyers.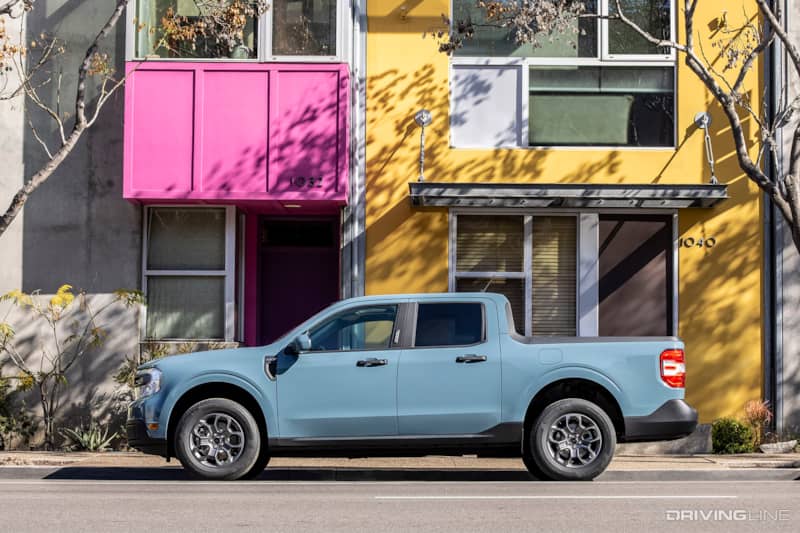 While there's absolutely nothing wrong with the way the Maverick looks, it's not quite as stylized as the Bronco Sport and will likely blend in a bit more once they start to hit the streets in large numbers. And for those looking to go beyond stock, we also expect aftermarket support to be strong for both vehicles.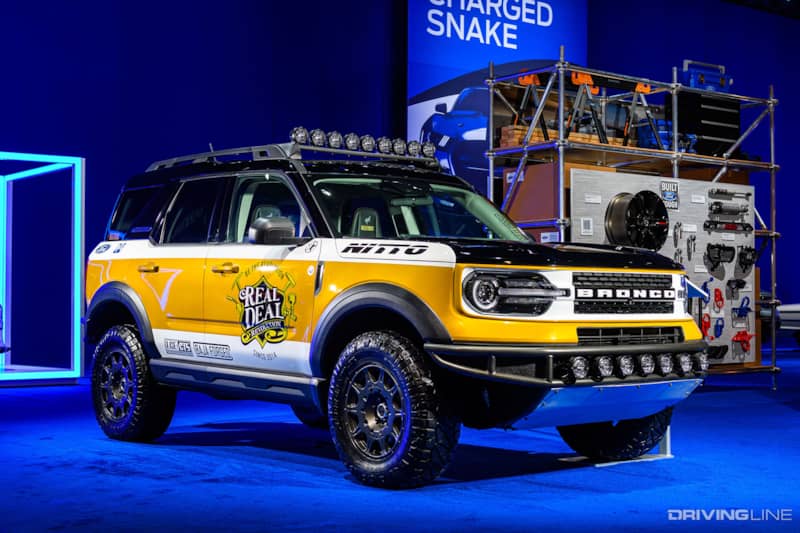 Ultimately, just having the option to choose between the two of these is fantastic, and either one should give you a great amount of fun and capability for the money.
More From

Driving Line
Want to see how the Bronco Sport stacks up against some of its serious soft-roader competitors? Here's a breakdown.