Budget Diesel Mods: '03-'07 Cummins
When the electronically controlled, first-generation Bosch common-rail fuel system debuted on the '03 5.9L Cummins, it was the best of all worlds. Not only did higher injection pressures and quicker injection rates combine for a 305hp/555 lb-ft package right out of the box, but it also enabled huge performance gains to be had with the addition of a programmer (as much as 230rwhp). Similar to the 5.9L mills that preceded it, the '03-'07 common-rail Cummins' internals can easily withstand 700 to 800rwhp (1,600 lb-ft of torque) before any bottom end reinforcement is necessary. However, as with every heavy-duty Ram graced with the almighty inline-six, Chrysler's automatic transmission—the 48RE in this case—has little chance of surviving added power for very long.
From entry-level mods aimed at keeping the 48RE alive to max effort components for larger budgets and bigger power goals, the following recipes will keep your rig reliable while also allowing you to experience perma-grin. Similar to the '94-'98 P-pumped 12-valve (especially the '98 Rams that came with the 215hp P-pump and opening rear doors), the '03-'07 Cummins has a special place in the hearts and minds of thousands of diesel enthusiasts. These engines were void of exhaust gas recirculation or variable geometry turbocharging (and as such were ultra-reliable). The trucks they resided in held up much better than '89-'02 models and—unlike the VP44-equipped '98.5-'02 power plants—became the first real challenger to mechanical injection in competition settings.
If you're driving an '07.5-newer Ram HD, stay tuned. We'll show you several budget-friendly ways to add reliable performance to your 6.7L Cummins.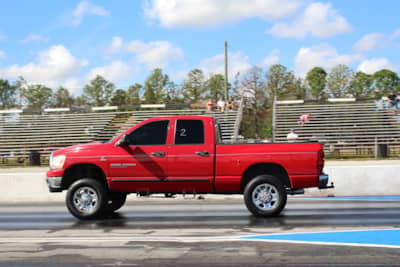 Things to Keep in Mind:
Beyond simple bolt-ons—and due to the common-rail injection system—these trucks can be fairly expensive to upgrade.
Like all Cummins-powered Dodge Rams, automatic transmission versions will need to be upgraded from the get-go if plans for big power are on the table.
The average life span of common-rail injectors is approximately 200,000 miles, so if you just bought a high-miler, don't be surprised if they need to be replaced.
Owners of manual transmission trucks can save themselves a lot of money by not having to build up the 48RE automatic, but a reputable dual disc clutch should be installed at higher power levels.
Each budget assumes you're starting new, with a bone-stock truck.
Most of the items listed in these budgets is stuff that you and a buddy (or novice mechanic) could install in a weekend. As such, the labor to have these parts installed has purposely been excluded.
$1,200 Budget (360–380rwhp)
Smarty Jr. Programmer: $495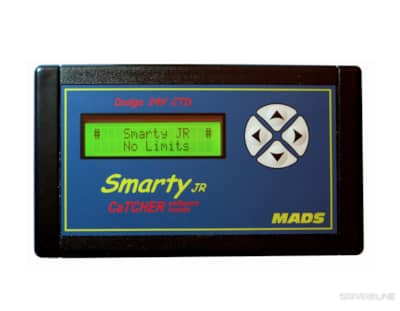 The Smarty Jr. from MADS Electronics is one of the most proven, entry-level programmers in the aftermarket for the '03-'07 5.9L Cummins. It comes with three power settings: +40rwhp, +70rwhp and +100rwhp. You can start with a harder-hitting programmer than this, but be prepared for the possibility of transmission damage to occur in an automatic, or the clutch to slip in a manual.
Auto Meter EGT, Boost and Transmission Temp Gauges with Pillar Pod: $420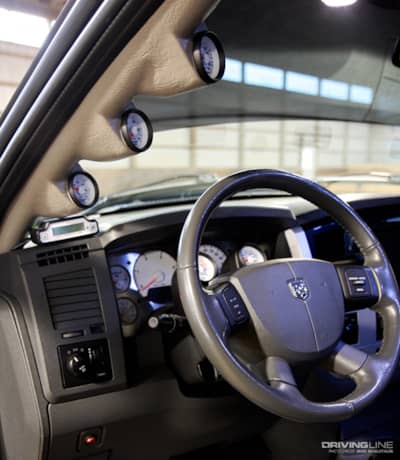 With added fueling and boost in the mix thanks to the Smarty Jr, make sure you pick up a pyrometer to read exhaust gas temperature and a boost gauge (that registers at least 35 psi) to keep tabs on the turbo. As a general rule of thumb, don't spend a lot of time above 1,400 degrees on the pyro or allow the turbo to see more than 35 psi of boost for extended intervals. With increased torque trying to make its way through the 48RE automatic, you will also want to keep an eye on transmission temp.
4-Inch Exhaust System: $230-$260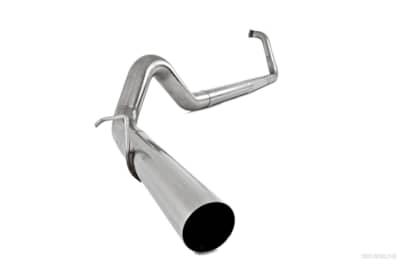 Aluminized, turbo-back 4-inch exhaust systems from both Diamond Eye Performance and Silverline are very affordable for the '03-'07 Dodges. Like all aluminized exhaust systems, they won't last as long as their stainless steel counterparts, but you can still expect to get five to six years of use out of them if you live in the rust belt.
$3,300–$3,700 Budget (450–530rwhp)
Smarty MM3 Tuning ('03-'05) or EFI Live Tuning ('06-'07): $765-$1,145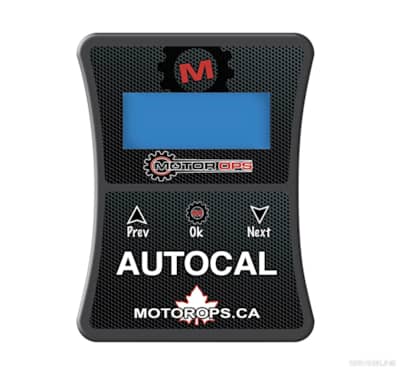 Due to their different communication systems (namely SCI on'03-'05 trucks vs. CAN-bus on '06-'07 trucks), EFI Live tuning isn't available for all '03-'07 Rams. However, for '03-'05 trucks, MM3 tuning is the next best thing. Regardless, either tuning software provides for ECM calibrations to be custom-tailored to your specific truck, enabling the most bang-for-your-buck in terms of performance, fuel economy, reliability and drivability.
Upgraded Valvebody: $499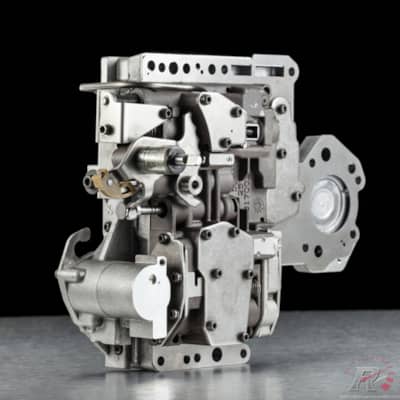 Because the factory 48RE automatic is on the verge of what it can handle at roughly 300rwhp, it pays to address one of the weakest links before sending even more power through it. This Towing/HD valvebody from RevMax Performance Converters provides full line pressure in all forward gears, increased converter lockup apply pressure and shortens shifts (less slippage) which results in cooler, more efficient transmission operation.
Upgraded Torque Converter or Clutch: $800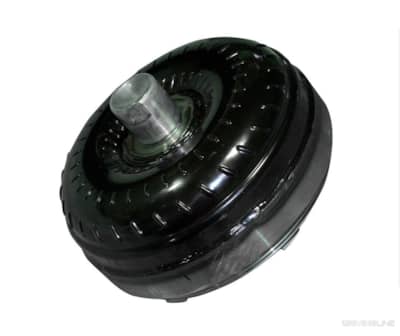 For an affordable, proven torque converter, Goerend Transmission builds a single disc unit capable of handling 500-550rwhp (1,000-1,100 lb-ft of torque). At this price point, this converter is pretty tough to beat. If your truck is equipped with the NV5600 or G56 manual transmission, you will want to install an upgraded clutch at this time. South Bend offers various clutch options in the $800 price range.
Aftermarket Fuel Supply System: $599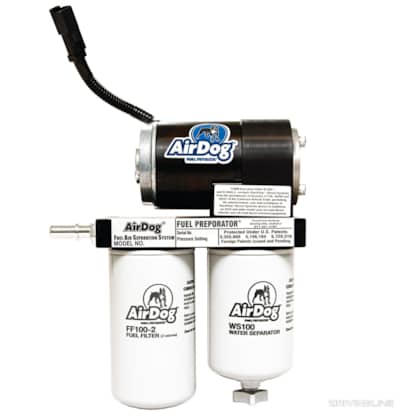 The factory lift pump was nothing to write home about on these trucks, so we would replace it with a stronger, aftermarket unit that mounts along the frame rail (versus the one on the engine or in the tank from the factory). For improved filtration and better performance at an affordable price, a complete, 100 gph AirDog system would get our vote.
Auto Meter EGT, Boost and Transmission Temp Gauges with Pillar Pod (Mentioned Above): $420
4-Inch Exhaust System (Mentioned Above): $230-$260
$14,900–15,300 Budget (650–675rwhp)
Firepunk Diesel Stage 1 Competition Transmission: $6,200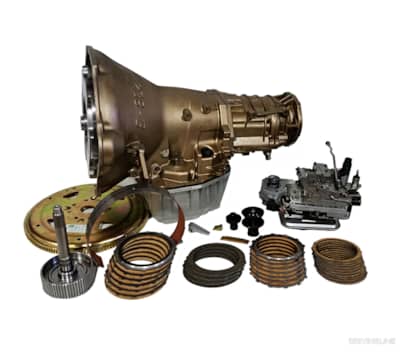 There might be cheaper alternatives to obtaining a built transmission, but if it's our money, we're spending it with a company that's proven time and again that its automatics can handle big power and remain reliable. Firepunk Diesel is one such brand. Its Stage 1 Competition 48RE comes with a triple disc torque converter, billet input and output shafts, a high-pressure valvebody and is rated for 800rwhp.
PPE Dual Fueler Kit: $2,000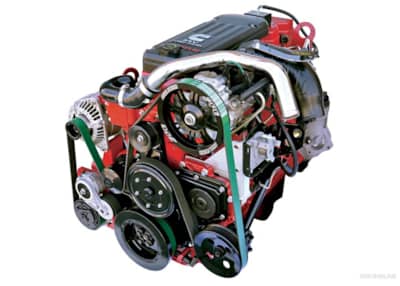 In order to make more power, larger injectors are needed. However, the factory Bosch CP3 injection pump doesn't have the capacity to support an injector much larger than stock. Therefore, a modified CP3 (often referred to as a "stroker" pump) or a second injection pump is required. Being that the price of a typical stroker CP3 (10mm) matches the cost of Pacific Performance Engineering's dual fueler kit ($2,000), for us it's a no-brainer to go duals. With two CP3s working together (one is supplied with this kit), the workload of producing injection pressure is shared. In addition to being easier on the pumps themselves, two stock displacement CP3s can support well north of 1,000rwhp—meaning this is likely the last injection pump upgrade you'll ever have to make.
100HP Injectors: $2,460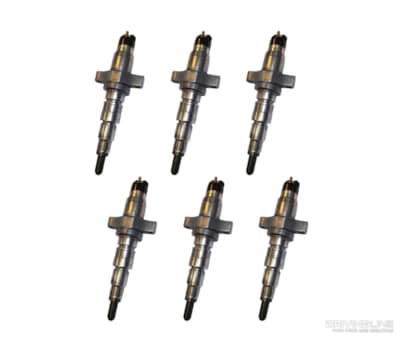 While a lot of budget builds entail adding a set of larger nozzles to old injectors, we would never take a gamble on such a vital (and expensive) component. It pays to buy a balanced set of injectors from a reputable company. With the right turbo, these injectors (available through Exergy Performance) can take an '03-'07 Dodge beyond the 650rwhp mark. In addition, they're a great injector for trucks that tow.
Aftermarket Fuel Supply System: $739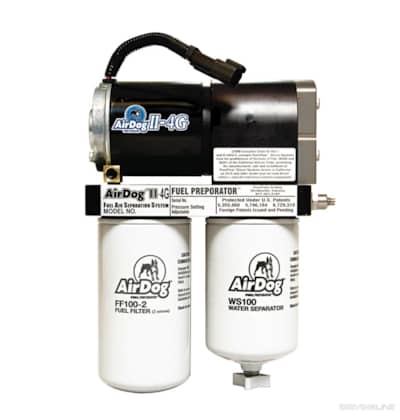 To safely support 600rwhp or more, we would upgrade from the 100 gph AirDog system to a 165 gph AirDog II.
Stealth 64 Turbo: $1,350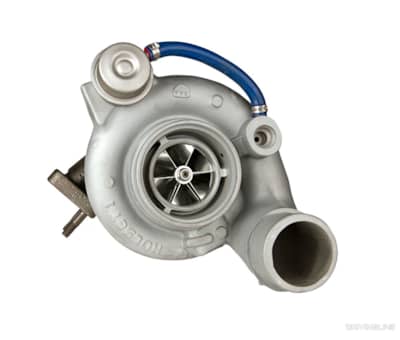 Based on the factory Holset HE351CW, Calibrated Power Solutions' Stealth 64 is a great daily driver or towing turbo capable of quick spool up and top-end flow that's sufficient enough to support north of 700rwhp. It features a billet 63.5mm (inducer) compressor wheel, a modified compressor housing and a 10-blade, 65mm (exducer) turbine wheel. The best part? It bolts directly in place of the stocker. No exhaust manifold or downpipe replacement is necessary.
ARP Head Studs: $415
At this point, boost will be checking in around the 50 psi mark (if not higher), so it's time to be proactive and make sure a blown head gasket doesn't wreck your fun. Speaking of the cylinder head, this is also a good time to begin thinking about stiffer valve springs.
Cold Air Intake: $299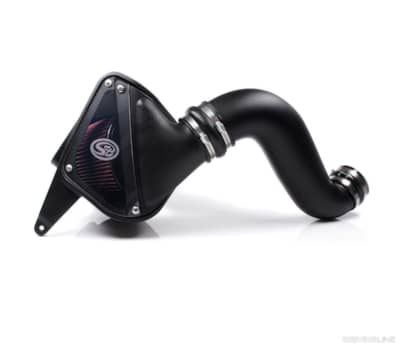 With a higher flowing turbo feeding the engine, we would throw a quality aftermarket cold air intake from S&B Filters on the truck at this time. These systems ease serviceability, match or exceed the factory filtration standards and offer an oiled, reusable air filter option.
Smarty MM3 Tuning ('03-'05) or EFI Live Tuning ('06-'07) (Mentioned Above): $765-$1,145
Auto Meter EGT, Boost and Transmission Temp Gauges with Pillar Pod (Mentioned Above): $420
4-Inch Exhaust System (Mentioned Above): $230-$260
$17,300–$17,700 Budget (700–750rwhp)
100-Percent Over Injectors: $3,500
Often referred to as 200hp units, these injectors are equipped with nozzles that measure 100-percent larger than stock. Available through Exergy Performance, they're a little big for a 700 to 750rwhp application, but it's always better to go with a larger injector over a smaller one. This is because fueling (namely duration) can always be pulled via custom tuning. Then, if you need to utilize more of the larger injector's capacity later on, a simple tuning change can bring more fueling into the equation.
Second-Gen Turbo Kit with S467.7: $3,000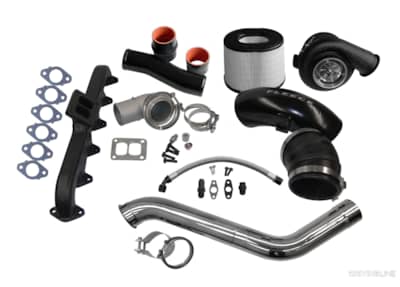 These turbo systems are all the rage now. They allow a more efficient exhaust manifold (the style used on the '94-'02 5.9L Cummins) and a higher-flowing (T4 vs. T3 stock) turbocharger to be utilized. When combined with the proven BorgWarner S467.7 turbo, this system can facilitate impressive top-end power, along with providing adequate spool up. Fleece Performance Engineering, Stainless Diesel and Industrial Injection all offer quality second-gen-style turbo systems.
Firepunk Diesel Stage 1 Competition Transmission (Mentioned Above): $6,200
PPE Dual Fueler Kit (Mentioned Above): $2,000
Aftermarket Fuel Supply System (Mentioned Above): $739
ARP Head Studs (Mentioned Above): $415
Smarty MM3 Tuning ('03-'05) or EFI Live Tuning ('06-'07) (Mentioned Above): $765-$1,145
Auto Meter EGT, Boost and Transmission Temp Gauges with Pillar Pod (Mentioned Above): $420
4-Inch Exhaust System (Mentioned Above): $230-$260