Budget Diesel Mods: LB7 Duramax
At the turn of the century, GM was in dire need of a diesel engine that could compete with the Power Stroke and Cummins offerings of the day. In 2001, the General would release a formidable replacement for the underpowered 6.5L V8 it'd been using since the early 1990s: the 6.6L LB7 Duramax. The 4-valve V8 was the first power plant to introduce aluminum cylinder heads and common-rail injection in the heavy-duty pickup segment, which not only made it the most powerful engine of the Big Three, but also the quietest. It was also available with the legendary Allison Transmission name behind it, in the form of Allison's commercial-grade, five-speed A1000 automatic.
Soon after its release, the aftermarket set to work finding ways to glean more power out of the state-of-the-art diesel mill, and by the mid 2000s, the LB7 was at the center of the diesel performance explosion that was taking place. Now, nearly two decades after its launch, horsepower gains have been nailed down to a science and it takes very little to double or nearly triple the power output of GM's first Dmax. On top of that, when pitted against comparable Rams and Super Dutys these trucks are at a considerable advantage at the dragstrip thanks to their efficient power-to-weight ratio (a crew cab, short bed 4x4 weighs less than 7,000 pounds). Whether you're looking to wake up your old LB7 workhorse or head to the track, we'll show you the most reliable and affordable way to accomplish your goals below.
Own an '04.5-'05 LLY Duramax? Stay tuned. Your pathway to power is up next.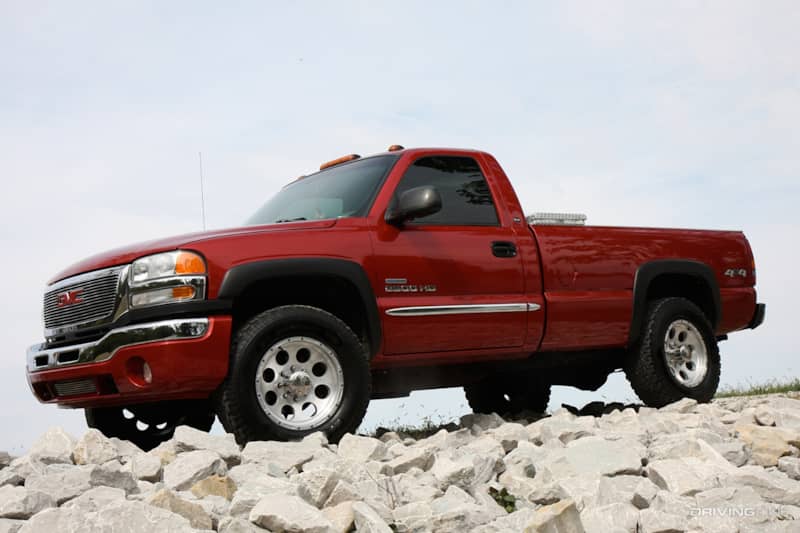 Things to Keep in Mind:
Beyond simple bolt-ons—and due to the common-rail injection system—these trucks can be fairly expensive to upgrade.
Like all Duramax-powered GMs, automatic transmission versions will need to be upgraded early on in the modification process if goals for big power are on the table.
The LB7 engine is known for injector failure, especially with higher mileage, so if you just bought a 200,000-mile HD, don't be surprised if they need to be replaced.
At any power level beyond 600rwhp, the LB7's connecting rods are at risk of bending.
Owners of manual transmission trucks can save themselves a lot of money by not having to build up the Allison automatic, but a reputable dual disc clutch should be installed at higher power levels.
Each budget assumes you're starting new, with a bone-stock truck.
Most of the items listed in these budgets are things that you and a buddy (or novice mechanic) could install in a weekend (with the exception of the transmission build and EFI Live tuning). As such, the labor to have these parts installed has purposely been excluded.
$1,800 Budget (425–450rwhp)
EFI Live with TCM Tuning: $1,000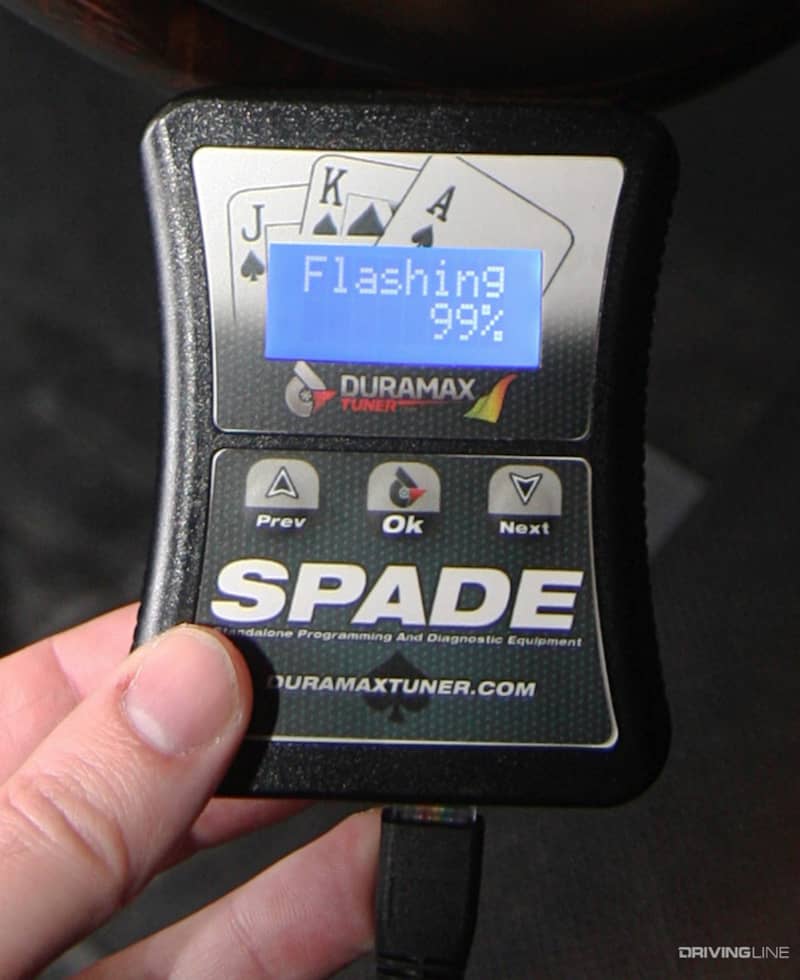 For the most refined performance possible, there is no replacement for EFI Live tuning. However, while the common-rail injection system and stock turbocharger can support 500 to 530rwhp with EFI Live tuning in the mix, the stock Allison transmission will have none of it. This is precisely why most aftermarket tuners offer "stock transmission" calibrations, which produce less peak power than "built transmission" tunes.
4-Inch Exhaust System: $260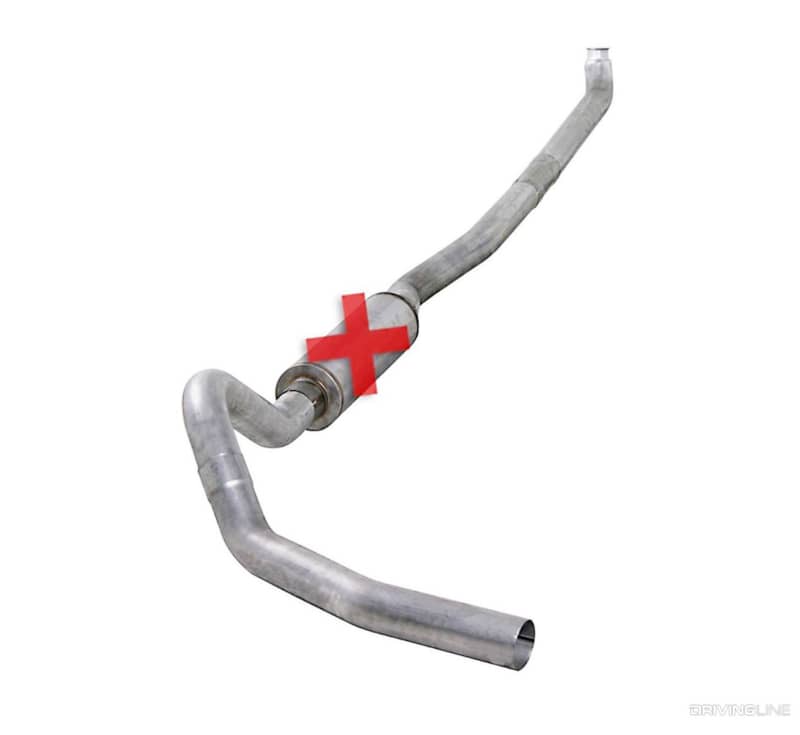 The same aluminized, 4-inch diameter, downpipe-back exhaust system from Diamond Eye Performance can actually be used on '01-'10 GM trucks and can be found for $250 to $270. This particular system comes without a muffler or exhaust tip, but the bare bones system does a good job of opening up exhaust flow on the LB7-LMM Duramax mills.
Edge Insight CTS2 Monitor with EGT Starter Kit: $550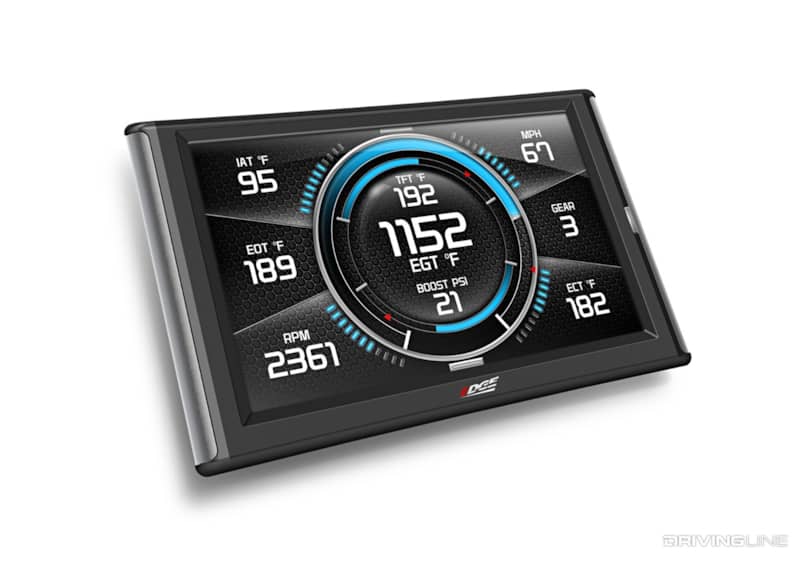 Edge Products' Insight CTS2 monitor is the most popular device for measuring powertrain vitals in the diesel industry. The price listed above includes Edge's optional EGT probe kit, which is highly recommended with aggressive, performance-oriented tuning.
$9,000 Budget (500–530rwhp)
Built Allison 1000 Transmission: $6,000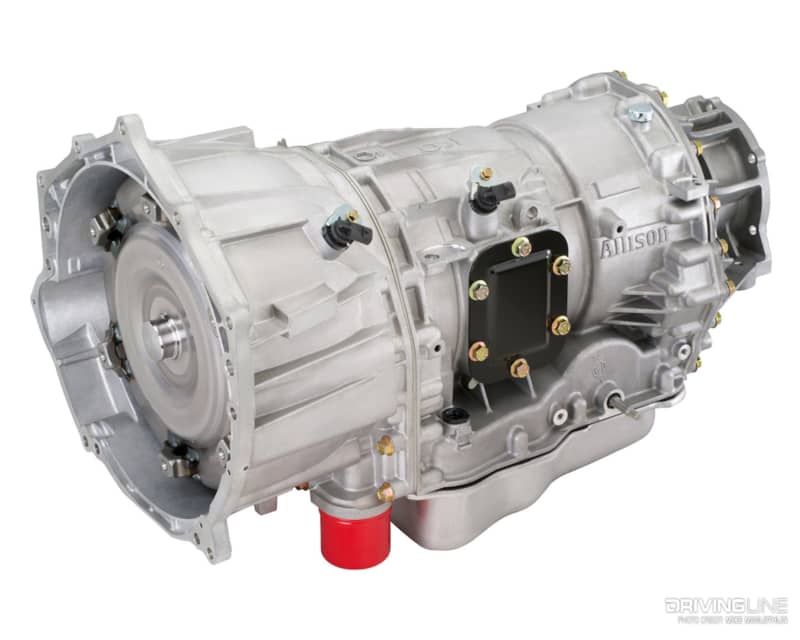 Cracking the five-speed Allison 1000 open is a necessity if you need your LB7 to be reliable with added horsepower in the mix. With any performance Allison build, expect a triple disc torque converter, upgraded clutches, frictions, steels, a recalibrated valve body, modified pump and all new bearings and seals. If you plan to drag race or sled pull your truck, you'll want to look into a billet stator converter and billet shafts. As for ZF-6-equipped trucks, all you'll need is a clutch upgrade, such as the 650hp rated street dual disc from South Bend ($1,200).
Aftermarket Fuel Supply System: $624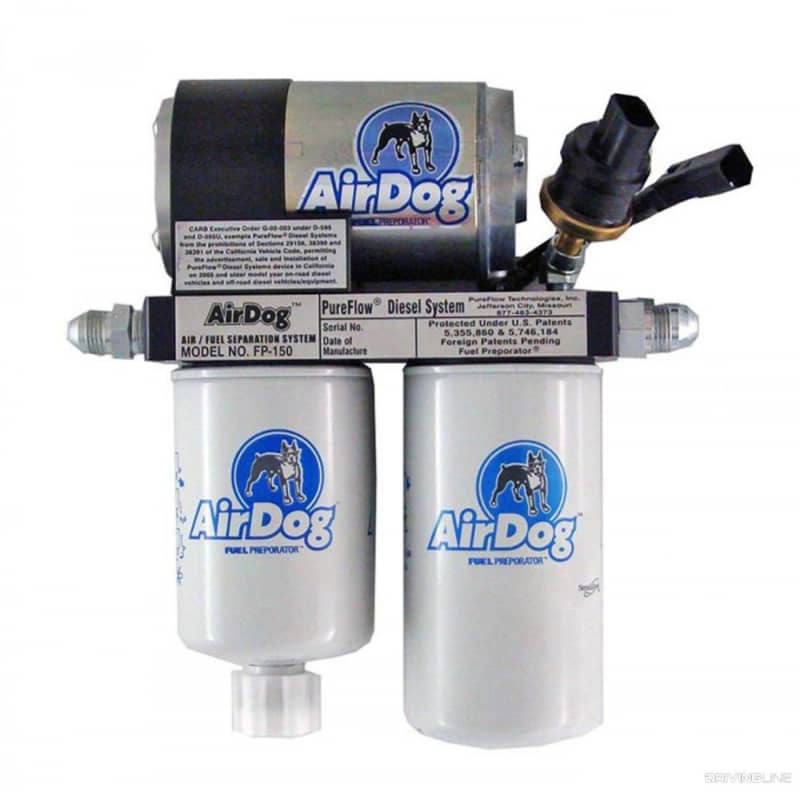 From the factory, none of the '01-'16 Duramax-powered trucks came equipped with a lift pump. Instead, the CP3 injection pump (a CP4 on '11-'16 models) relied on a suction valve to pull fuel from the tank. At stock power levels this is fine, but with added power in the mix (specifically tunes that call for increased duration/injector on-time) a lift pump is a very wise supporting modification to add to any Duramax. The all-inclusive, AirDog system pictured flows 150 gph at 8-10 psi and supports up to 800rwhp.
EFI Live with TCM Tuning: $1,100
Now that you've built your Allison transmission (or installed a stronger clutch in your six-speed ZF-6), your tuner can turn up the wick on the performance front (i.e. offer you "built transmission" tuning). In addition to cranking things up to 500+rwhp via the ECM (and just as we do with the stock transmission tuning), we would recommend transmission control module (TCM) tuning. Not only does TCM tuning help the transmission live longer with added power, but it helps maximize the overall efficiency of the entire powertrain.
3-Inch Downpipe: $140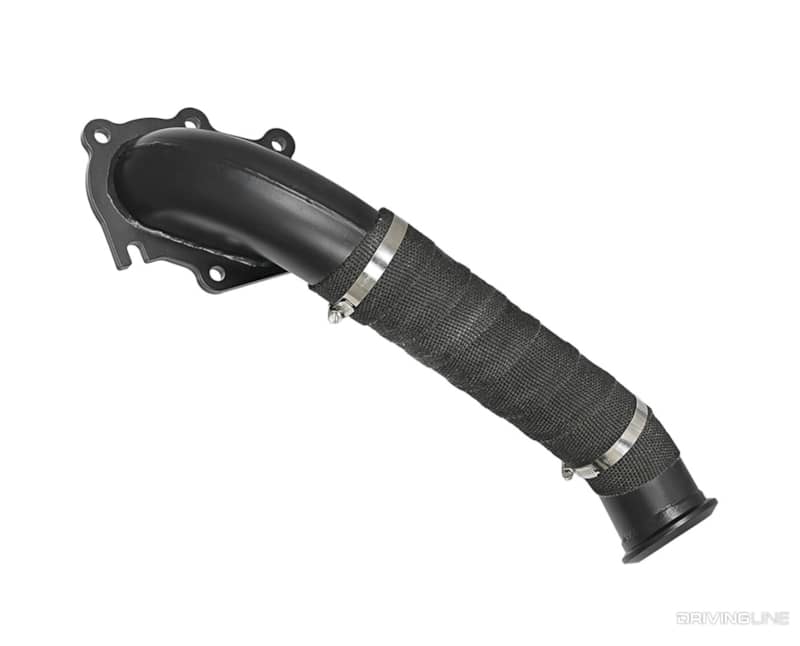 Any time the transmission is pulled—in this case to be rebuilt with beefier parts—it's an opportune time to replace the restrictive factory downpipe with a higher-flowing, 3-inch unit. The 3-inch, mandrel bent version made by ProFab Performance is TIG welded, comes ceramic coated and is one of the more affordable options on the market.
Cold Air Intake: $299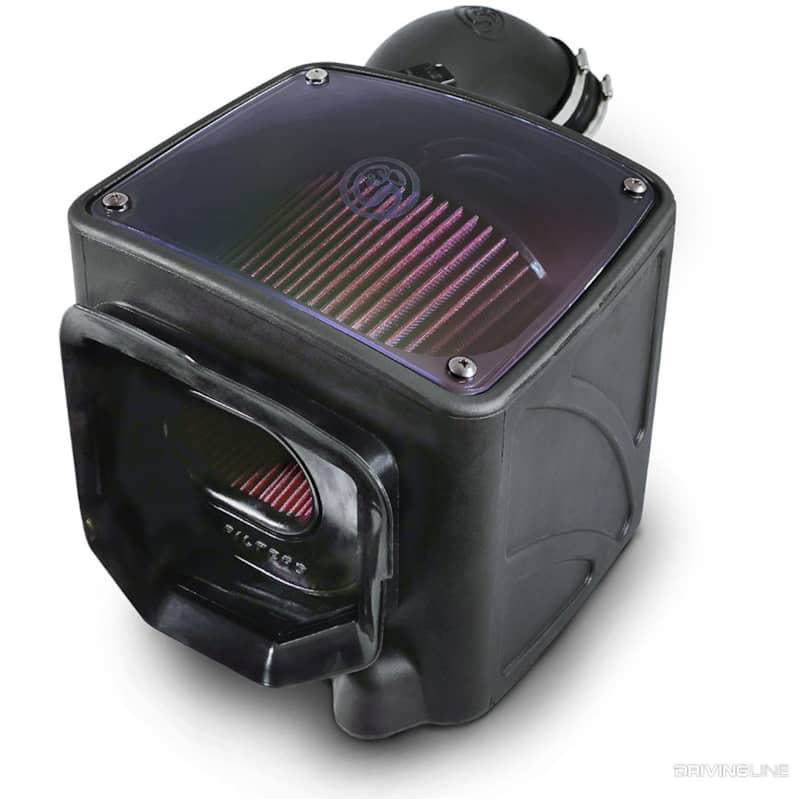 For improved breathing on the intake side—and to make sure you get as close to that 530rwhp number as possible—a high-flow cold air intake system won't hurt. The high quality systems from S&B Filters ease serviceability, match or exceed the factory filtration standard and offer an oiled air filter option that's reusable.
4-Inch Exhaust System (Mentioned Above): $260
Edge Insight CTS2 Monitor with EGT Starter Kit (Mentioned Above): $550
$15,000 Budget (600–625rwhp)
Stealth 64 Turbo: $1,500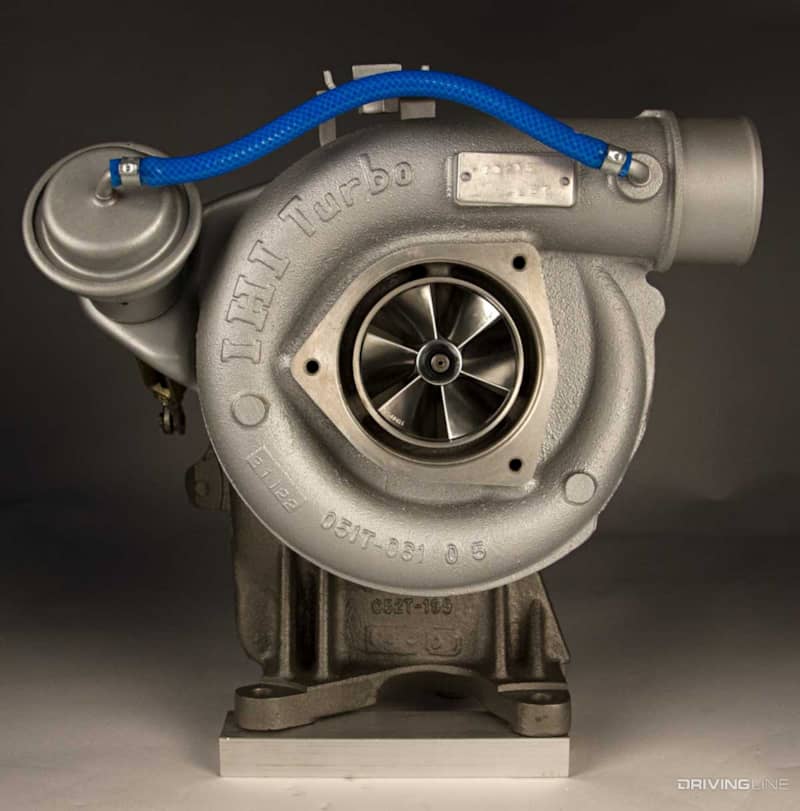 Nothing screams budget and simplicity quite like the Stealth 64 from DuramaxTuner.com. It's based on the LB7's factory IHI charger, which is to say that it's a direct, drop-in replacement for the stock unit. However, the Stealth 64 makes use of a billet compressor wheel with a 64mm inducer, a machined compressor cover and offers stock-like spool up at low rpm with vastly improved power potential up top.
3-inch Y-Bridge, Intercooler Pipes & Intake Horn: $1,140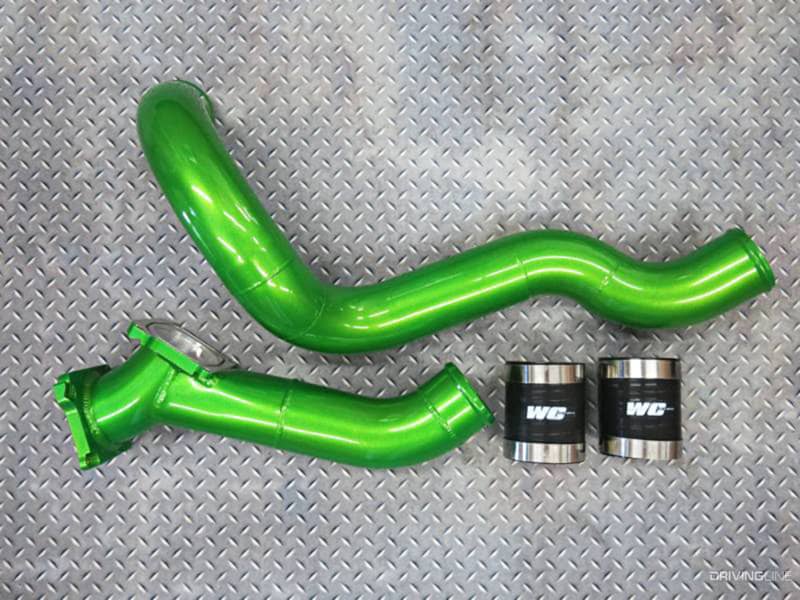 Wehrli Custom Fabrication's Stage 3 Y-Bridge kit, passenger side intercooler pipe, driver side intercooler pipe and high-flow intake horn takes the LB7 engine's intake tract from 2 3/8 inches (ID) to a full 3 inches. On stock injector trucks, these mods are known to free up an additional 20 to 30rwhp.
30-Percent Over Injectors: $3,250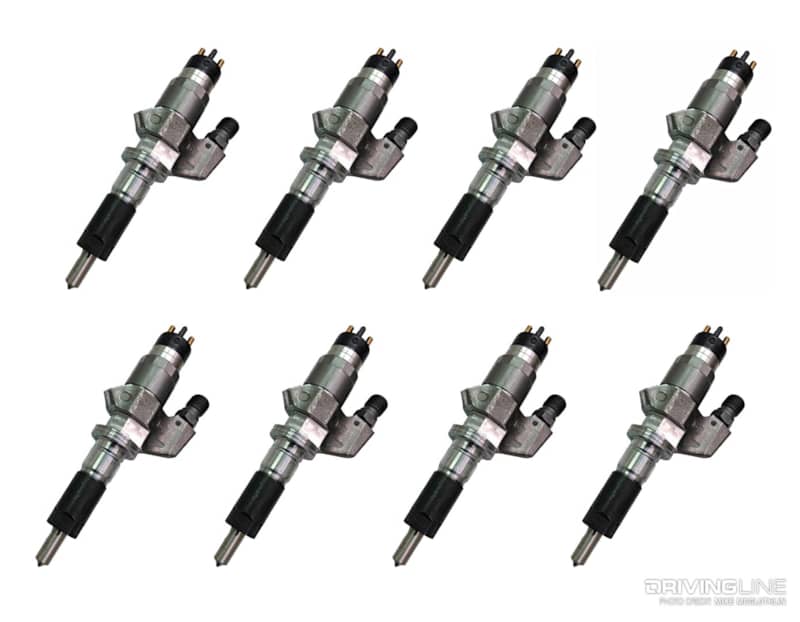 A balanced set of injectors equipped with 30-percent larger nozzles can be used to boost an LB7-powered truck into the low 600rwhp zone. The factory CP3 won't support an all-out effort from these injectors, but well-crafted custom tunes—in conjunction with a higher-flowing turbo—can squeeze every last drop of performance out of it without the need to buy a $2,000 stroker pump or a dual CP3 kit. The 30-percent over injectors are the perfect upgrade for the LB7 owner that doesn't want to take a chance on bending a connecting rod—or that isn't quite ready to build an engine.
Built Allison 1000 Transmission (Mentioned Above): $6,000
Aftermarket Fuel Supply System (Mentioned Above): $624
EFI Live with TCM Tuning (Mentioned Above): $1,300*
*Tuned specifically for the larger injectors and turbo
3-Inch Downpipe (Mentioned Above): $140
Cold Air Intake (Mentioned Above): $299
4-Inch Exhaust System (Mentioned Above): $260
Edge Insight CTS2 Monitor with EGT Starter Kit (Mentioned Above): $550