How to Make Your Duramax Diesel Engine Bulletproof
Without a doubt, the Chevy small-block revolutionized the American auto industry in the mid-1950s. Good-flowing heads, a well-engineered camshaft, and the interchangeability of parts over the years (decades, even) help justify why GM's small-block V8 has reigned supreme for more than half a century. For whatever reason, the General seems to have a knack for bringing game-changing technology to market.
Enter the 6.6L Duramax diesel V8 that arrived on the scene in 2001.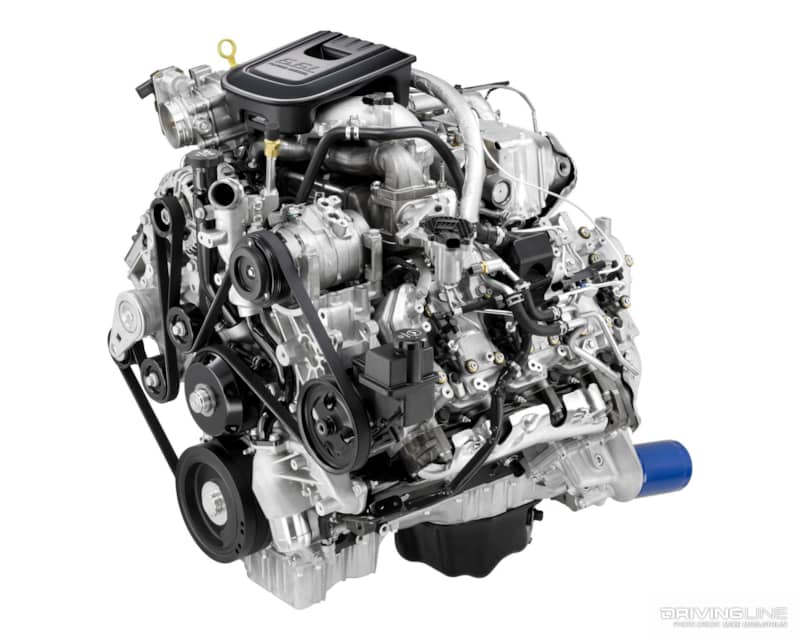 While the Duramax didn't revolutionize the diesel pickup industry (the 5.9L Cummins did that for Dodge in the late '80s), it did debut the first set of aluminum cylinder heads this segment had ever seen. And, its aluminum heads happen to be the highest flowing cylinder heads to ever grace a diesel engine produced for a pickup. Another first came by way of it being the only diesel engine in its category to feature a high-pressure common-rail fuel injection system. The 90-degree design, compact overall size, and lighter curb weight of the Duramax are also reminiscent of the uber-successful small-block.
Another similar aspect the Duramax shares with the iconic small-block is the amount of interchangeable parts that exist between all model years (especially the '01-'10 mills). Because of this, it should come as no surprise that — just like the small-block's immense aftermarket — there is no shortage in aftermarket support for the 6.6L oil burner.
Just take a look at some of the exotic hard parts currently available and you'll see what we mean:
Crankshaft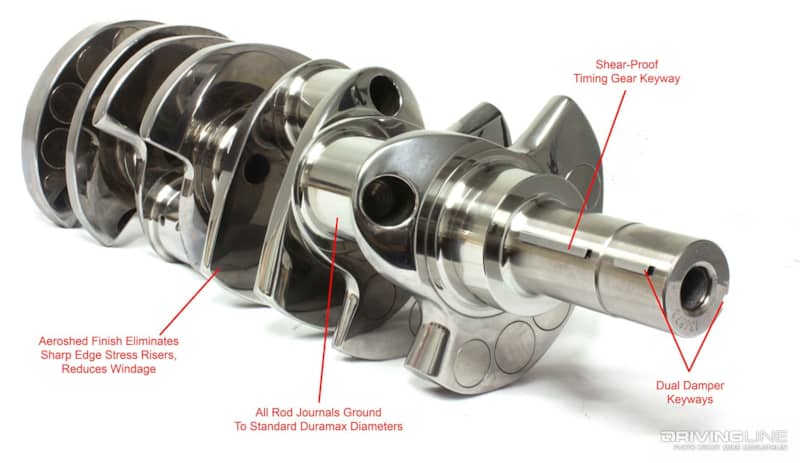 The one Achilles' heel of the 6.6L Duramax rests in the factory crankshaft. A combination of high horsepower and torque, elevated rpm and the use of a large external counterweight can lead to the crankshaft actually breaking (typically at the number one rod journal).
Luckily, the Ultra Billet Duramax crankshaft from Callies Performance Products was designed to eliminate this issue, along with solving several others. Increased counterweight angles, diameters, and thickness make it the easiest crankshaft to balance, a timing gear keyway eliminates the factory dowel pins (which are known to shear off), and rod journal width is reduced for improved strength. The crankshaft itself is machined from triple heat treated 4330V steel, and custom strokes are available.
Main Bearing Girdle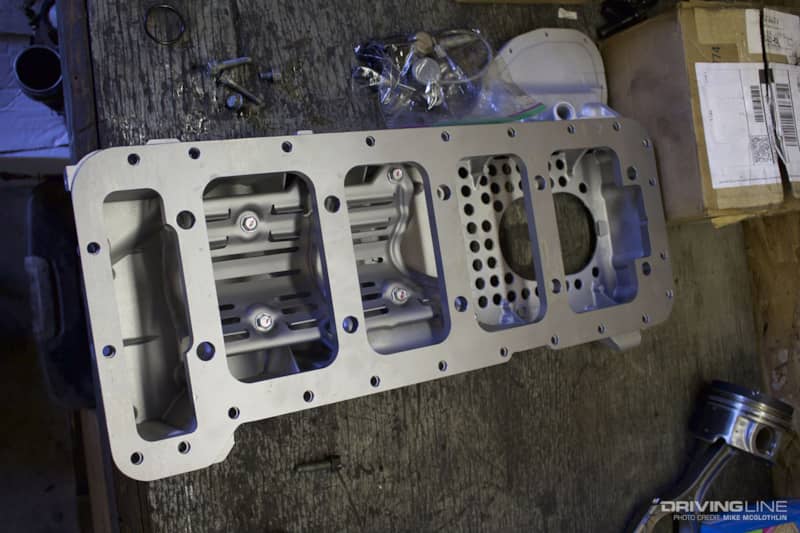 To tie all of the main bearing caps together and add more block stiffness, main bearing girdle kits are available from both SoCal Diesel and Industrial Injection. The one shown is produced by Industrial Injection, and includes a girdle, modified lower crankcase and baffle assembly, and ARP main studs, washers, and nuts.
Note that a main bearing girdle isn't a requirement (and aren't even employed) for most Duramax engines built to handle big horsepower and torque, but it is a great peace of mind item. As the old adage goes, you can't overbuild an engine.
Billet Caps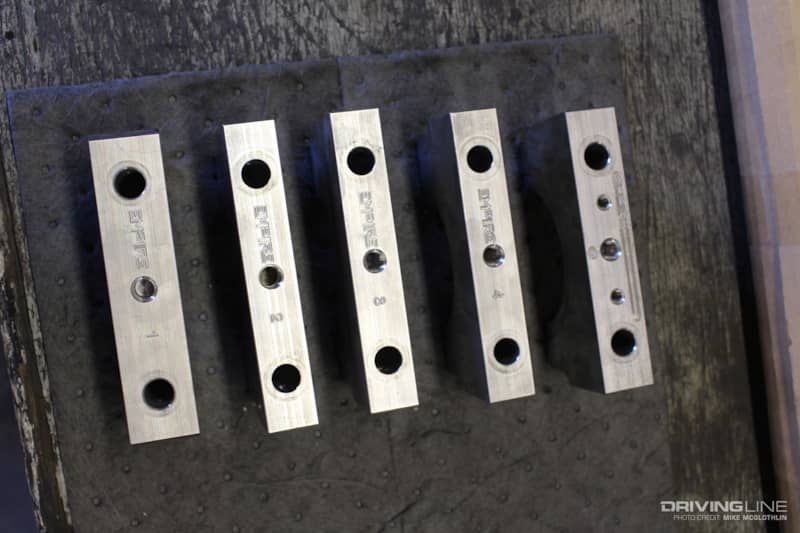 Used in most high-end, high-horsepower Duramax builds these days are billet main caps. The factory cast units are known to slowly collapse when subjected to extreme stress, which takes out the main bearings and eventually the crankshaft. These billet caps come from Empire Performance Engineering and are made from aircraft quality steel.
Connecting Rods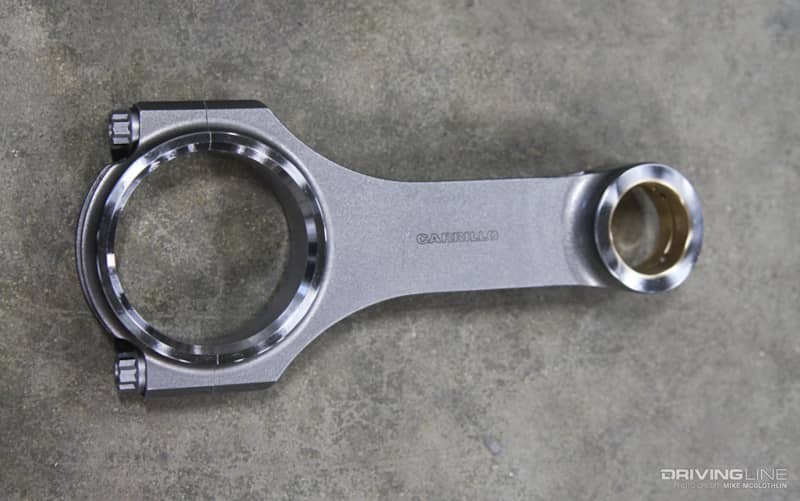 The most popular aftermarket connecting rod for the Duramax is the forged steel H-beam unit from Carrillo. At roughly 1,090 grams apiece and capable of handling 2,000 horsepower, they are said to be the lightest (even lighter than stock) and strongest rods on the market. Wagler Competition Products (formerly R&R), Manley Performance Products, and Crower all offer quality connecting rods for the Duramax as well.
Pistons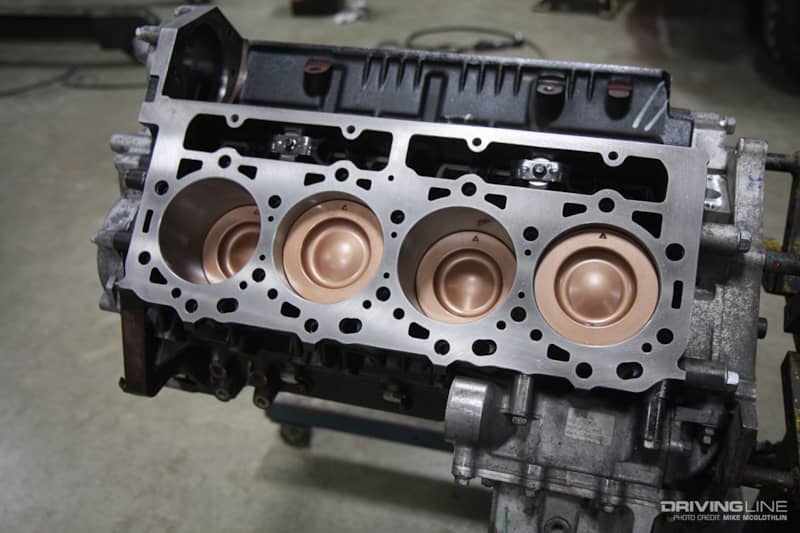 For street-built Duramax mills, Mahle essentially owns the market. Its Mahle Motorsports line of pistons entail both cast-aluminum and forged-aluminum units, as well as stock compression and lower compression. The piston skirts utilize a dry film lubricant for reduced friction and most retailers offer a thermal barrier coating option at the time of purchase (along with various valve-relief depth options) to guard against excessive EGT.
For all-out, competition only builds Diamond Pistons offers 2618 billet-aluminum pistons, which are hard-anodized, feature a molybdenum skirt coating, and a thermal barrier up top.
Camshafts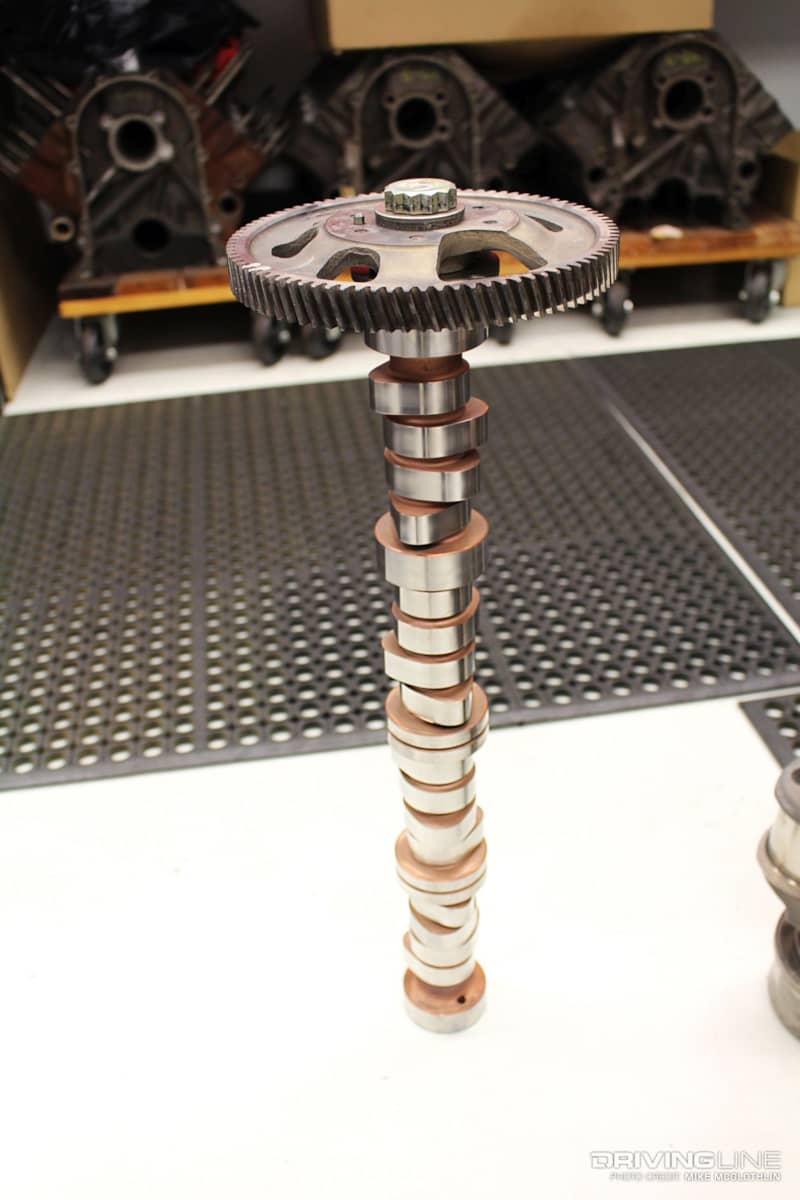 While diesel engines do not benefit from performance camshafts nearly as much as gas engines do, the Duramax responds better to them than any other engine in the diesel truck segment. Thanks to its high-flowing (for a diesel) aluminum heads, the right camshaft can complement the Duramax's advantageous head flow considerably.
Alternate fire, custom ground camshafts – such as this 6480 unit from SoCal Diesel – are all the rage these days. By changing the firing order of the engine, the first rod throw area of the crankshaft is relieved of much of the stress that many believe causes the crank to break.
Cast-Aluminum Heads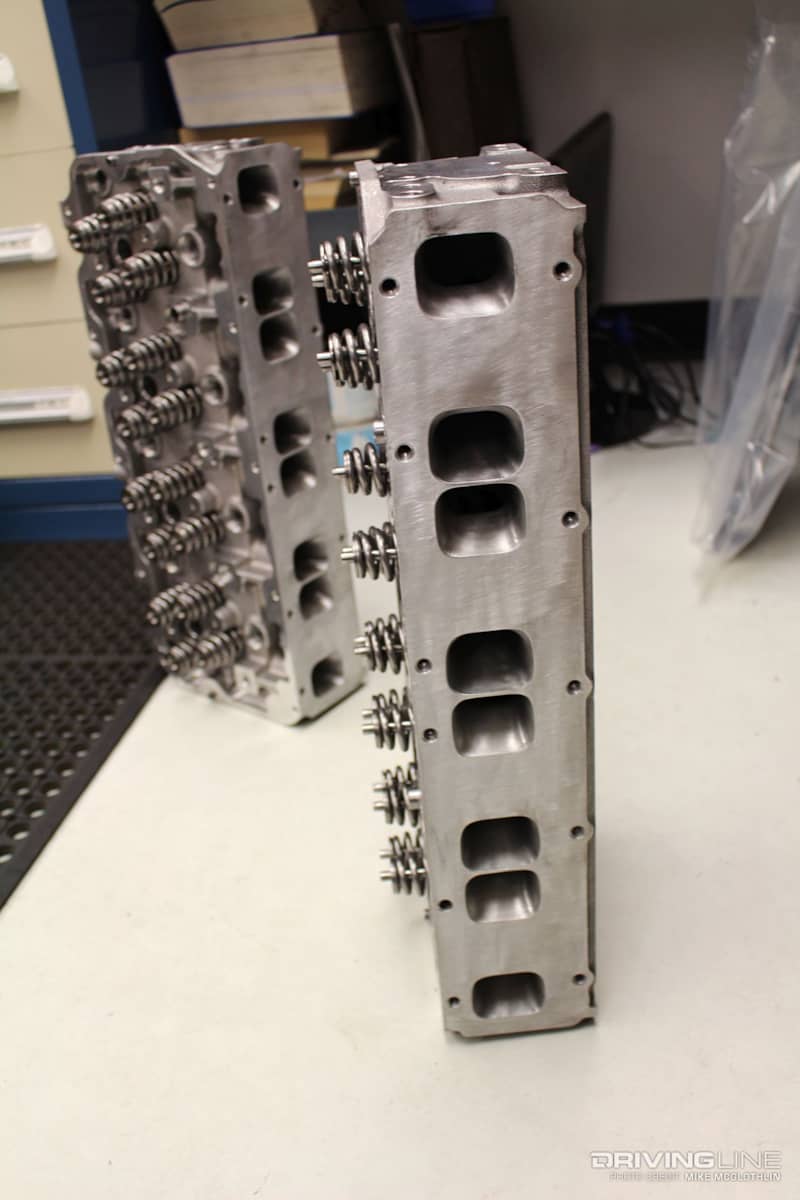 In stock form, the Duramax's aluminum cylinder heads flow a little more than 180 cfm (at .500 valve lift) on the intake side. When you compare that to a 6.7L Cummins' cast-iron head and a 6.4L Power Stroke's cast-iron heads for example, which flow approximately 160 cfm, the Duramax units are already a step ahead of the game.
Enter Wagler Competition Products, a company that offers an "As-Cast" option (cast by Brodix to Wagler's specifications) which flows 239 cfm before porting. Once ported and fitted with larger valves, Wagler Competition's cast-aluminum heads flow just under 280 cfm.
Fasteners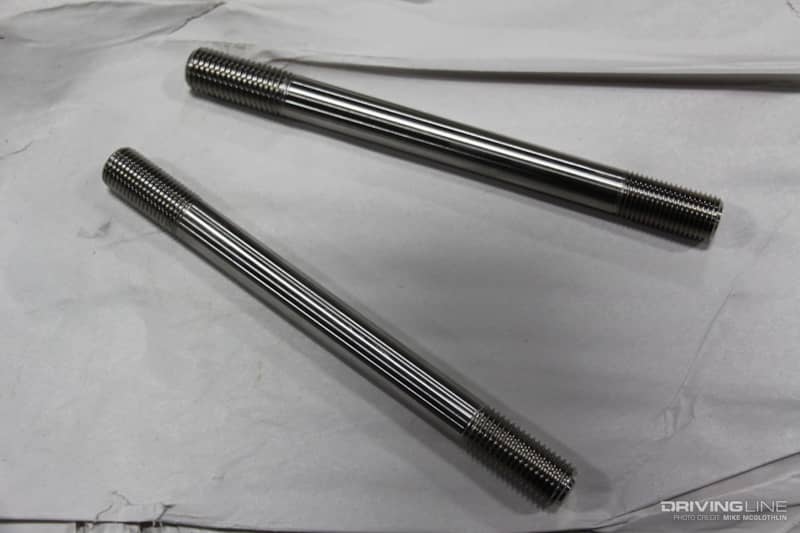 Just like the small-block world, ARP is the go-to fastener in any Duramax build. From rod bolts to main studs to the Custom Age 625+ head studs pictured, ARP is deeply involved in the Duramax and the diesel engine industry as a whole. A set of Custom Age studs are always on order when 100 psi (or more) of boost will be sent through a Duramax engine.
Intake Manifold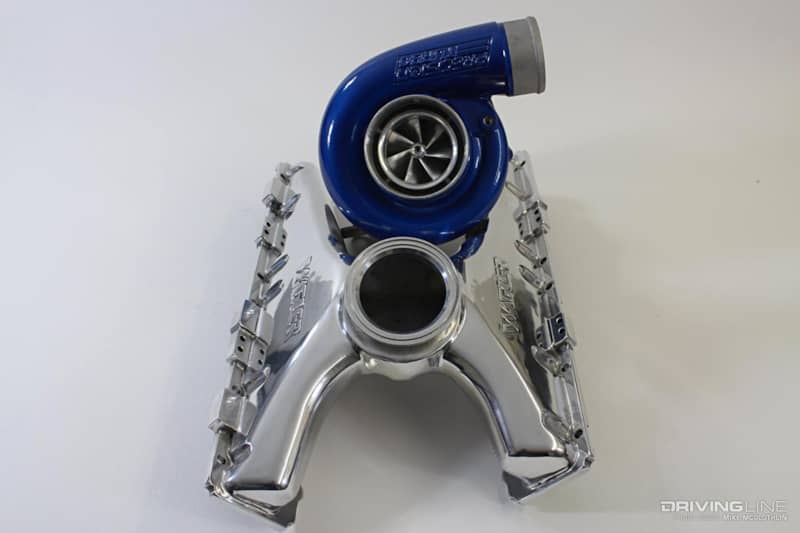 The process of feeding boosted air into the heads as effectively and restriction free as possible is another area of the Duramax that the aftermarket has improved upon. This polished intake manifold from Wagler Competition Products gets rid of all the factory Y-bridge parts and provides a direct pathway for air to smoothly feed into the heads. A twisted, T4 flange pedestal (also from Wagler) and 68mm turbo from Precision Turbo & Engine is also incorporated at the rear of the manifold.
Crankcase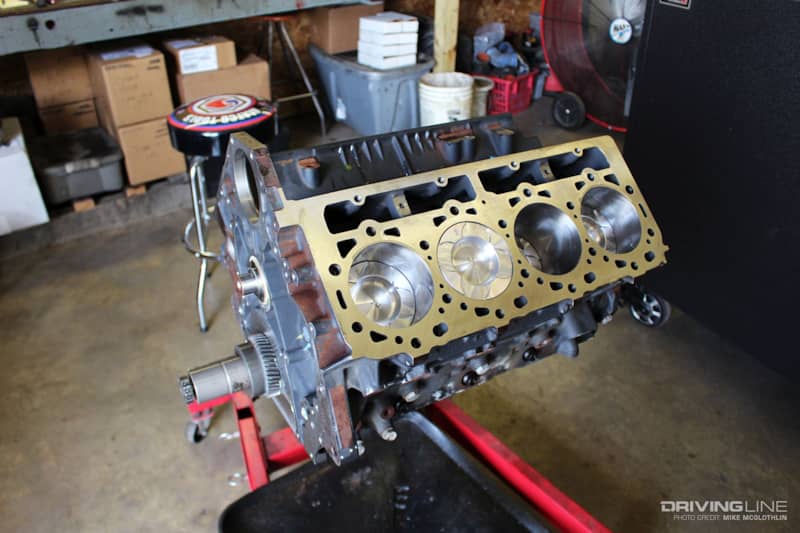 Looks like a small-block Chevy, doesn't it? This Duramax was being built to withstand more than 100 psi of boost, 1,000-rwhp, and was constructed around using the LML-based block ('11+), which is said to be the strongest crankcase of all model year engines.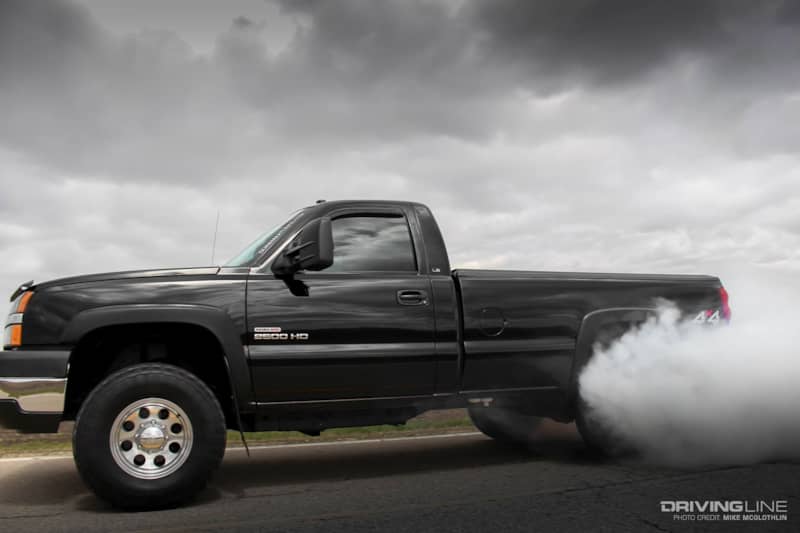 Save
Save