Budget Diesel Mods: LMM Duramax
While the '07.5 HD Silverado and Sierra debuted a fresh body style, much of the powertrain was carried over from '07 models. Internally, the LMM Duramax ('07.5-'10) is virtually a mirror image of the LBZ ('06-'07) that preceded it. It makes use of the same I-beam connecting rods and cast-aluminum pistons, features the same 16.8:1 compression ratio and uses a similar VVT turbocharger. The one area where the LMM differs subtly from the LBZ exists in the Bosch common-rail injection system. Although most of the fuel system is the exact same, the LMM's injectors are fitted with with 6-hole nozzles, whereas the LBZs employed a 7-hole design.
Like the '06-'07 GMs, the Duramax is backed by the six-speed version of the Allison 1000 automatic transmission. Unfortunately, just like the LBZ mills, the OEM pistons are a major chink in the LMM's armor, namely when the factory horsepower rating has been doubled. Fortunately, there are ways of avoiding a cracked piston—and we'll run down all of them in the budgets that follow. Below, you'll find that custom tuning and a parts recipe that limits power below 650rwhp can keep the stock bottom end alive for tens of thousands of miles.
If you're chomping at the bit to find out what your '11-'16 HD is capable of, hang in there. Our LML Duramax power recommendations come your way next. As a bonus, we'll include a glimpse of what the first power-adder for the all-new L5P Duramax is capable of.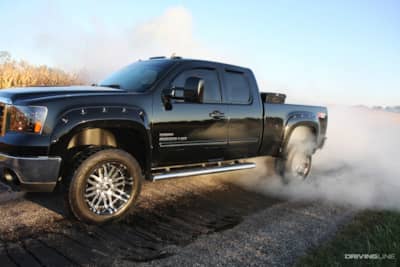 Things to Keep in Mind:
Beyond simple bolt-ons—and due to the common-rail injection system—chasing horsepower with these trucks can be fairly expensive.
Like all Duramax-powered GMs, the Allison transmission will need to be upgraded early on in the modification process, namely if you plan to expose it to 400rwhp or more on a regular basis.
At any power level beyond 600rwhp, the LMM's factory pistons are at risk of cracking.
Each budget assumes you're starting new, with a bone-stock truck.
Most of the parts listed in these budgets are things that you and a buddy or novice mechanic can install in a weekend (with the exception of building the transmission and writing your own EFI Live calibrations). As such, the labor to have these parts installed has purposely been excluded.
$1,900 Budget (425–450rwhp)
EFI Live with TCM Tuning: $1,100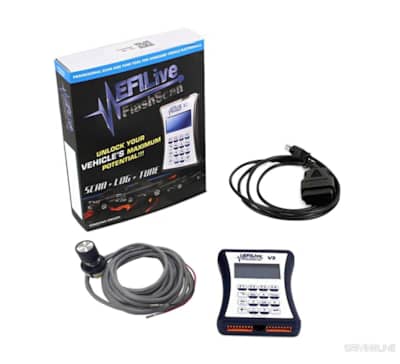 Like the LB7, LLY, and LBZ engines that came before it, the best way to get refined, reliable power out of the LMM is through custom EFI Live tuning. The Bosch common-rail injection system and Garrett VVT turbocharger are capable of producing up to 530rwhp in a max-effort performance tune, but the factory Allison 1000 won't permit it. For this reason, we recommend EFI Live tuning that's designed around allowing the transmission to live—which means 425 to 450rwhp will be on the table instead of the full 530rwhp.
4-Inch Exhaust System: $260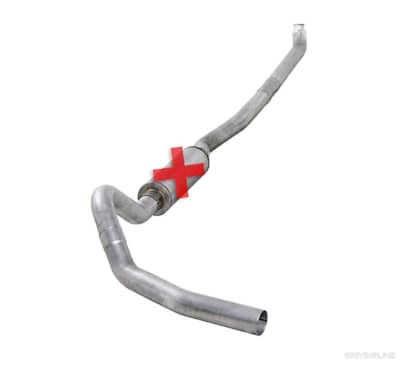 A free-flowing exhaust system is instrumental in getting the most performance possible out of your LMM. Keep in mind that the average aluminized system (priced and shown here) will last between 5-6 years in the rust belt, while a decade's worth of use is usually feasible with a higher-priced, stainless steel exhaust.
Edge Insight CTS2 Monitor with EGT Starter Kit: $550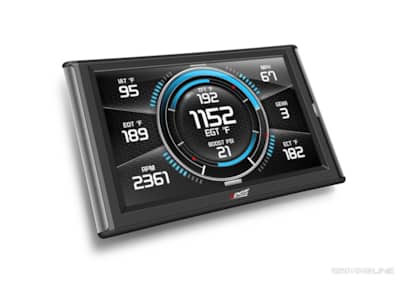 Edge Products' Insight CTS2 is the most frequently used monitor in the diesel industry. It offers you the ability to keep tabs on virtually every parameter the ECM monitors, which includes rail pressure, boost and transmission temperature, to name a few. The price listed here includes the optional expandable exhaust gas temperature (EGT) probe kit, which we highly recommended to anyone running performance-oriented tuning. While you can save roughly $100 by installing analog gauges along the A-pillar, you'll be stuck monitoring three fixed parameters.
$9,000 Budget (500–530rwhp)
Built Allison 1000 Transmission: $6,000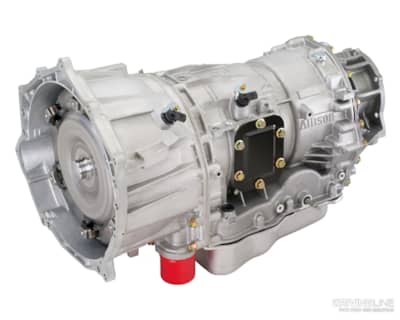 We know that 6K is a big investment, but building the Allison is the only way you'll be able to unleash the full potential of the LMM's stock injectors and turbo (i.e. 530rwhp). The good news is that most basic performance Allison builds are good for as much as 750rwhp—meaning you'll have room to grow later, should you decide to add larger injectors and/or step up your turbo game. Most Allison builds come with a billet front cover, triple disc torque converter, upgraded clutches, custom frictions and steels, an upgraded valvebody with fresh solenoids, a modified pump and all new bearings and seals.
Aftermarket Fuel Supply System: $624
Any time you're running max-effort tuning, it pays to make sure the CP3 injection pump is receiving a consistent supply of fuel pressure and volume. Like all the Duramax engines that came before it, the LMM is also void of a lift pump in stock form. The compact, all-inclusive, bolt-on fuel supply system from AirDog pictured here flows 150 gallons per hour at 8 to 10 psi, which easily supports 530rwhp (and as much as 800rwhp).
EFI Live with TCM Tuning: $1,100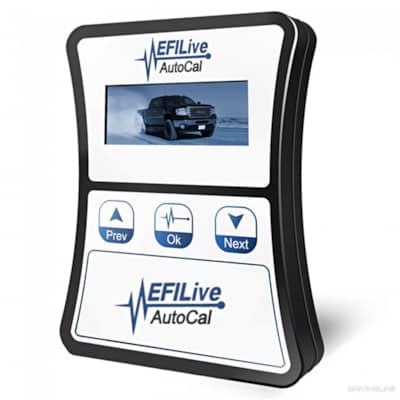 With a built Allison in the mix, getting the most out of the stock injectors, CP3 and turbo can be achieved through custom EFI Live tuning. But beyond simply tuning the ECM (engine), we highly recommend transmission control module (TCM) tuning as well. Sound TCM tuning will optimize the Allison's shift schedule, improve torque converter clutch engagement and all but eliminate defueling.
3-Inch Downpipe: $130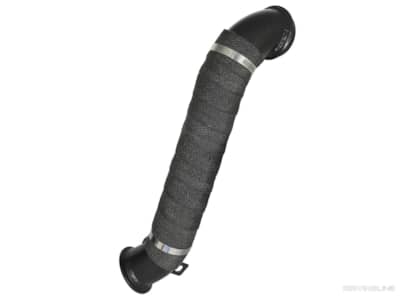 Thanks to a similar outlet on the VVT turbocharger, the same 3-inch downpipe that fits the LLY and LBZ engines can be used on the LMM. For its high-flow, mandrel bent tubing, leak-free V-band flanges and very affordable price point, we recommend aFe Power's ATLAS downpipe. Because the turbo and engine will see plenty of heat in a 530rwhp tune, a freer flowing downpipe provides a quicker exit path for those toasty exhaust gasses.
Cold Air Intake: $299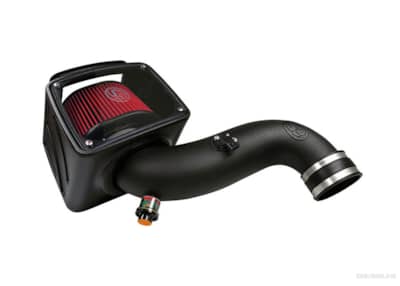 A cold air intake is a great way to pull additional oxygen into the compressor side of the turbo. On top of that, most systems can be had with a serviceable, oiled air filter option that can be reused. Such is the case with the cold air intake systems offered by S&B Filters.
4-Inch Exhaust System (Mentioned Above): $260
Edge Insight CTS2 Monitor with EGT Starter Kit (Mentioned Above): $550
$16,000–$17,000 Budget (600–630rwhp)
63mm–68mm Variable Geometry Turbo: $1,800–$2,600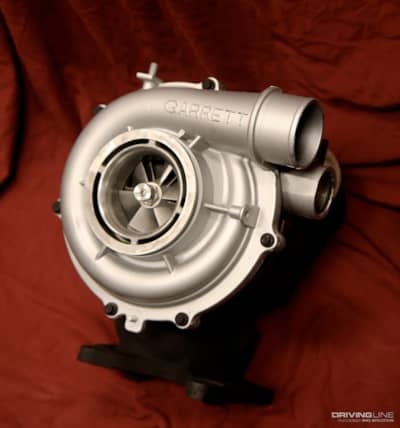 Aftermarket variable geometry turbochargers offer the best of all worlds: tame street manners, great transient response at lower engine speeds and optimum flow at high rpm for making big power. Their direct, drop-in nature doesn't hurt matters, either. Most aftermarket VGTs are treated to either a billet or forged milled wheel (FMW) compressor wheel, a higher flowing turbine wheel on the exhaust side and 360-degree thrust bearings for utmost longevity. Danville Performance, Fleece Performance Engineering (Cheetah turbos) and DuramaxTuner.com (Stealth turbos) are some of the biggest names in the aftermarket VGT segment.
Y-Bridge Kit with 3-Inch Driver Side Intercooler Pipe: $934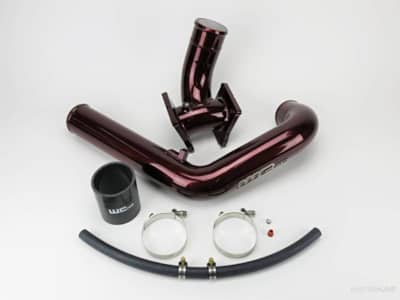 Like the LBZ, much can be gained by upgrading the Y-bridge on the LMM. Not only does the factory Y-bridge choke down airflow, but its two-piece design lends itself to pesky boost leaks and it can even blow apart in extreme conditions. Wehrli Custom Fabrication's Y-bridge kit replaces the OEM Y-Bridge with a fabricated, one-piece unit with a 3-inch diameter.
30-Percent Over Injectors: $4,130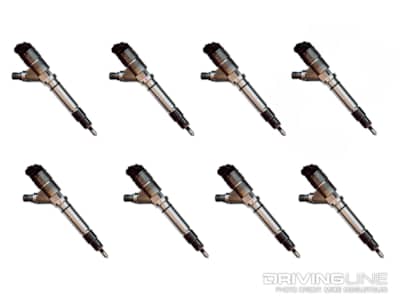 A set of balanced injectors upgraded with nozzles that measure 30-percent larger than stock can easily push an LMM beyond 600rwhp with a larger variable geometry turbo on board. With well-crafted EFI Live tuning (namely less injector duration and timing), the factory CP3 can maintain rail pressure in a performance tune and as much as 630rwhp can be made. The 30-percent over injector is excellent for the LMM owner that wants to be able to run down sports cars but isn't quite ready to build his or her engine.
Built Allison 1000 Transmission (Mentioned Above): $6,000
Aftermarket Fuel Supply System (Mentioned Above): $624
EFI Live with TCM Tuning (Mentioned Above): $1,300*
*Tuned specifically for the 30-percent over injectors and larger VGT
3-Inch Downpipe (Mentioned Above): $130
Cold Air Intake (Mentioned Above): $299
4-Inch Exhaust System (Mentioned Above): $260
Edge Insight CTS2 Monitor with EGT Starter Kit (Mentioned Above): $550