Can It Survive? Triple-Turbo Cummins' Pushing 150-PSI Of Boost
Forcing triple-digit boost through any engine is asking for trouble—yet at any given PPL or NTPA Super Stock diesel truck pull you can find a sea of vehicles with engines capable of pulling it off in ultra-reliable fashion. Often Cummins-based, the exotic I-6 monstrosities lurking under the tilt-bodies these trucks possess turn out 3,500 hp or more and build as much as 150-psi of boost while lugging a 40,000-pound weight-transfer sled. How does any engine survive this type of abuse? It starts with the right parts, the right machine shop and an engine builder operating at the top of their game.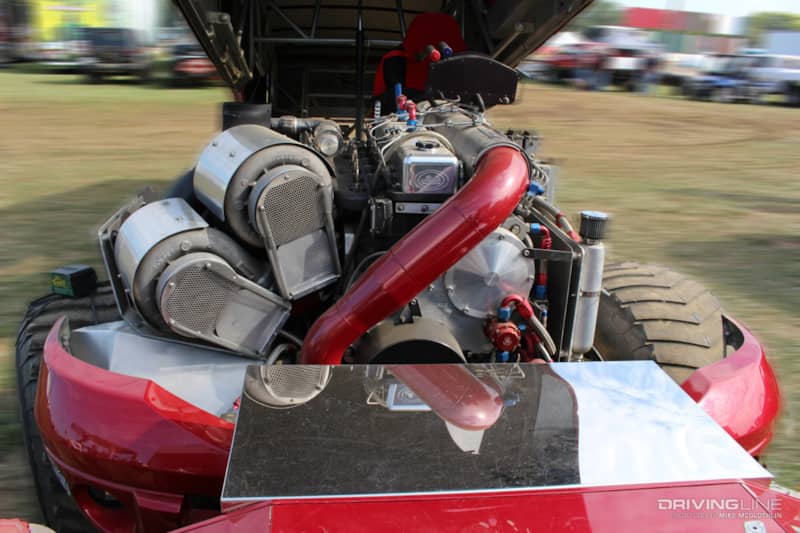 Surprisingly, some factory parts actually remain in many of these cutting-edge engines. Sure, they're chock full of billet and/or forged parts, larger, stronger components and several insurance items to ensure longevity, but some of the original Cummins architecture does in fact prevail. To find out exactly how these radically-modified boost bombs keep from exploding, we're taking a look at the exotic parts and machining practices employed within them. From sleeved, filled and fire-ringed blocks and extensively worked-over cylinder heads to their billet-aluminum replacements, a lesson in high-horsepower Cummins engine technology awaits.
"Super B" Cummins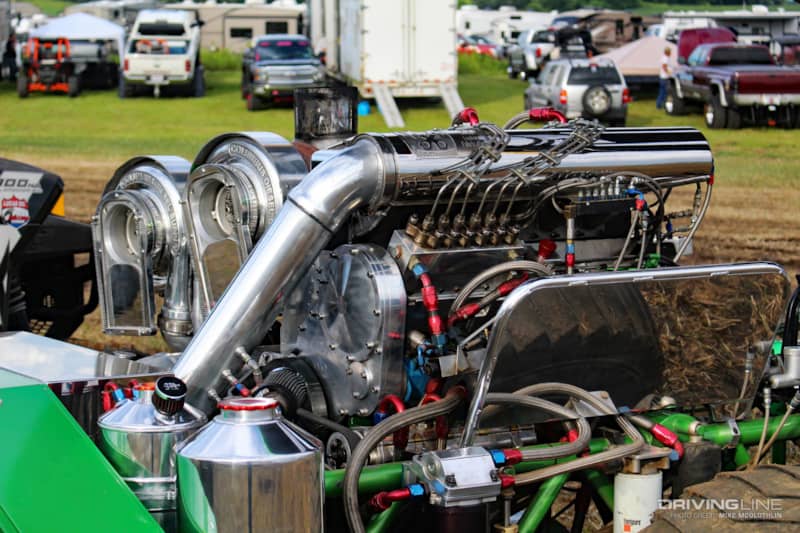 The cast-iron 6.7L Cummins block has been shown capable of surviving tremendous stress with the right additions and machining processes thrown at it (of course, solid aftermarket blocks are available and have been tried with success, too). Reinforcement measures in 3,500hp applications call for concrete-filled water jackets, a crankcase girdle or bed plate, larger diameter main cap fasteners (studs), bigger cylinder head fasteners (also studs) and fire-ring grooves, of which the latter three items call for additional machining. Believe it or not, the factory-based 6.7L Cummins crank is retained in most (if not all) of these builds. Perhaps no other company has perfected this recipe better than Haisley Machine. Its version, coined the "Super B," can be seen above, parked in Shane Kellogg's Super Stock Dodge that's called "Trump."
Cylinder Sleeves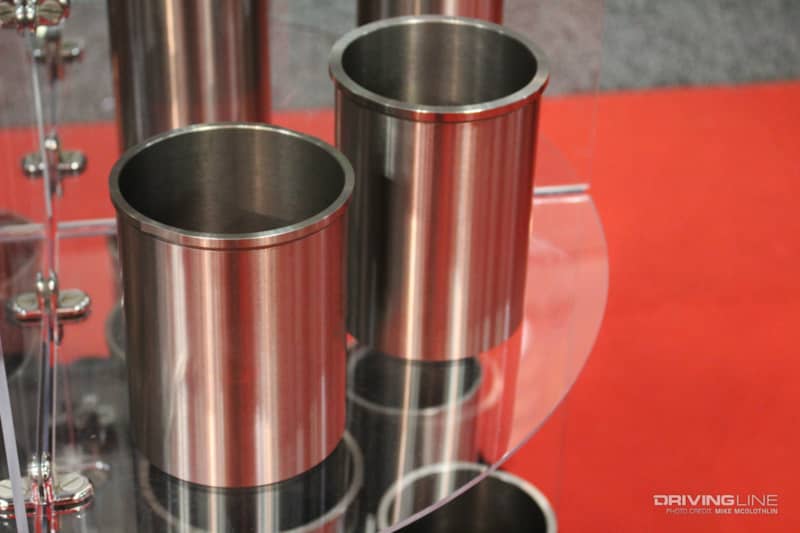 No 6.7L Cummins (or 5.9L for that matter) ever left the factory with cylinder sleeves. But for reliability, serviceability and the ability to run a deck-plate (more on that below), cylinder liners have made their way into most high-end Cummins builds that revolve around the use of the stock block. High quality, flanged sleeves like the units shown here from Darton are commonly used in deck-plate Cummins builds and are manufactured from ductile iron.
Deck-Plate
Spotting a roughly 1-inch thick deck-plate, located between the head and deck of the block, is a common sight in the competition Cummins realm. This piece serves more than one purpose, but the first one is to keep the upper sections of the cylinder bores (the combustion area) from distorting. In engines that utilize a stroke as long as the Cummins (or longer), some pretty serious cylinder pressures are produced. A deck-plate is simply another measure for helping to hold down the fort and keep things reliable. Additionally, the deck-plate accepts the aforementioned cylinder sleeves, effectively allowing the piston to protrude past the block's deck surface to the bottom of the head.
Low Compression Pistons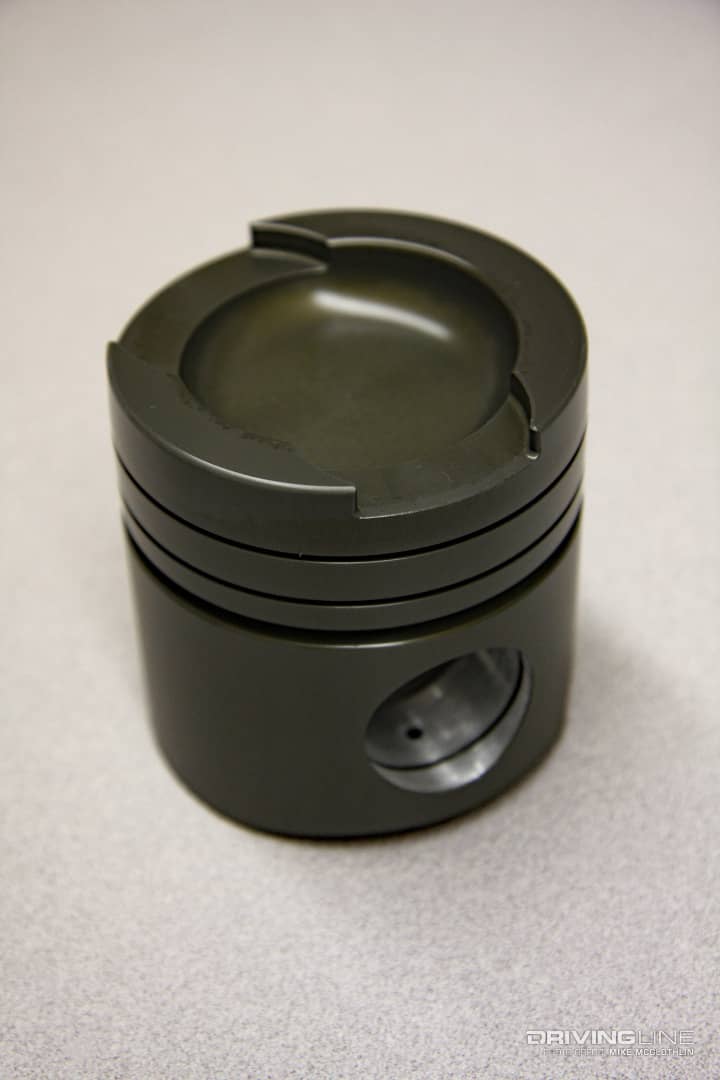 Pistons handle the brunt of the extreme cylinder pressures these engines experience at 150-psi of boost and 4,000+ lb-ft of torque. To make sure they live, piston design and material can turn fairly exotic. This forged-aluminum 12-valve piston was part of Scheid Diesel's competition engine catalog back in the day (and still might be). It features deep valve pockets, a custom fuel bowl design and a proprietary coating. Contrary to the gasoline world, high-horsepower diesels are often de-compressed. This 12:1 compression piston (and five others like it) make it possible to jam-pack as much air and boost as possible in the cylinder of a Cummins.
High-Flow Cylinder Head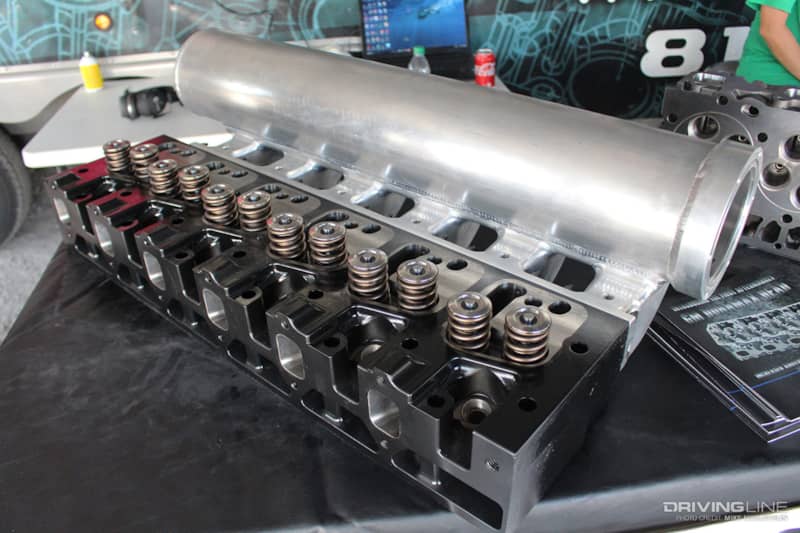 In the upper echelon of diesel truck pulling engines, a 12-valve cylinder head (often modified to accommodate a different style injector, which can move more fuel) is still most likely to get the call. With CNC porting and bigger valves, airflow can exceed 300 cfm per cylinder (stock is roughly 140 cfm). The use of fire-rings, which helps seal combustion, is almost always employed as well. There are alternatives to OEM-based heads, though, such as the cast, solid ductile iron, high-flow 12-valve head from Wagler Competition Products pictured above.
Billet Block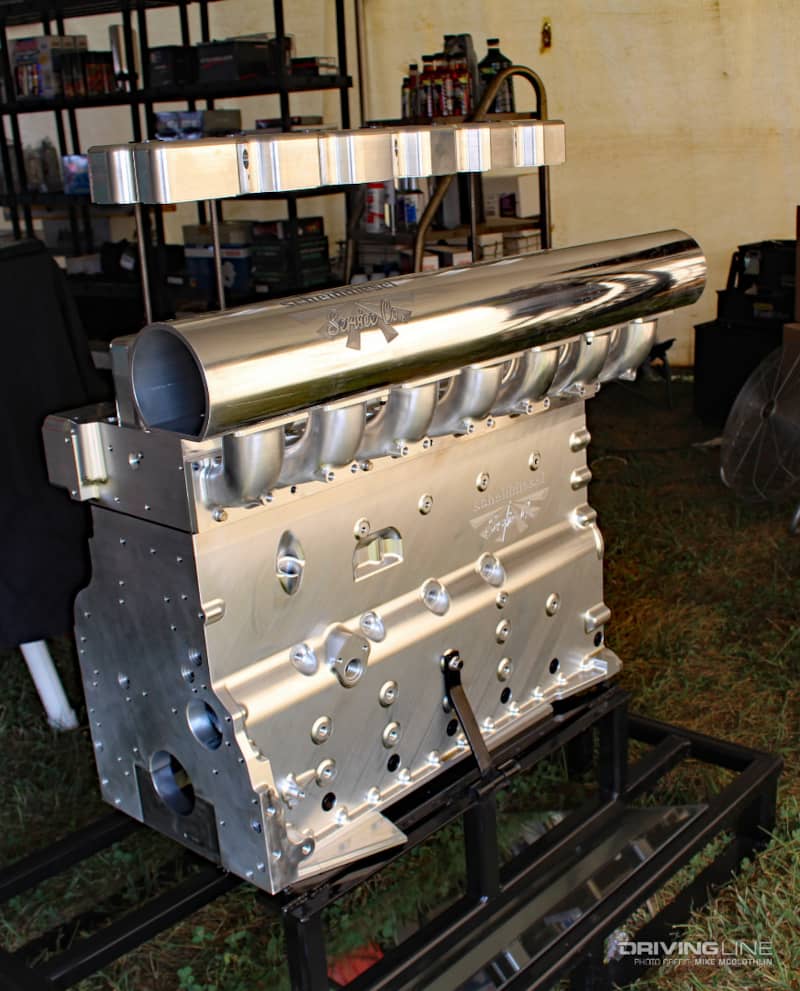 Instead of using a cast replica or factory 6.7L Cummins block, some engine builders opt for stronger building materials altogether. Scheid Diesel started manufacturing its own billet-aluminum blocks a few years ago and at the 2021 Extravaganza this deck-plated work of art was on display. The combination has proven rock-solid thus far, with its Super Stock engine customers enjoying season-long reliability. It's pretty cool to have that kind of durability with 3,500 ponies and 150-psi of boost to play with, don't you think?
Billet Head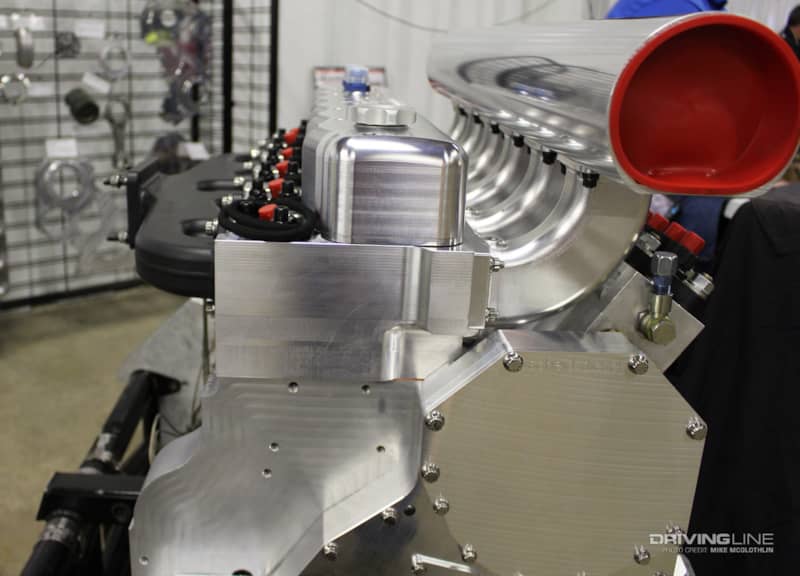 Billet cylinder heads may also soon be a thing up in peak horsepower country. Scheid Diesel's aluminum piece is shown here—a 12-valve head with the perfect balance of functionality and aesthetics. It tips the scales at just 86 pounds despite having zero coolant provisions machined into it (i.e. "dry") and being dressed with valves and valve springs. This head, with the vast weight savings it provides over a cast-iron head, is perfect for drag racers and pullers alike (with pullers often trying to get as much heft as possible forward of the front axle).
The Most HP, Boost, RPM And Ground Speed You'll Find In The Dirt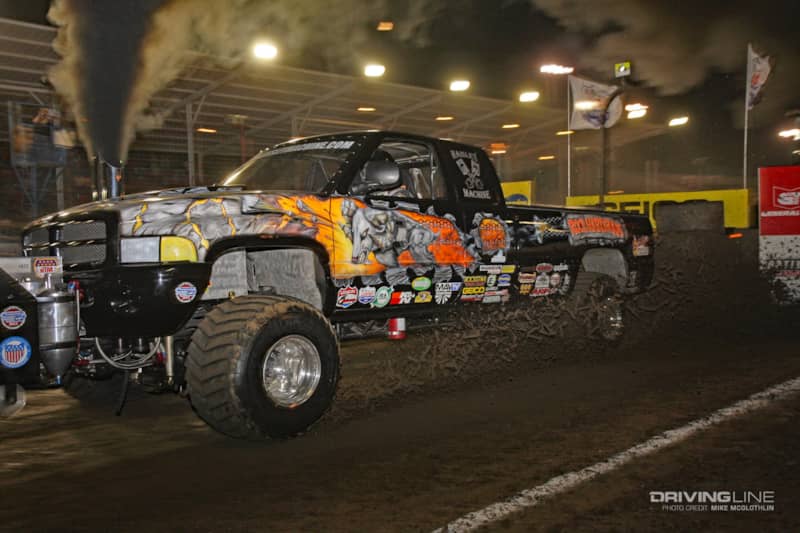 So what's it like to see a 3,500-plus horsepower Cummins generating 150-psi of boost in person? Thrilling to say the least. During the course of a 12-15 second hook, these engines can see anywhere from 4,500 to 6,000 rpm and propel the 7,500-pound 4x4 trucks they power as fast as 35-mph with the 20-ton sled in tow. Even more incredible is the fact that, despite all the controlled mayhem taking place within them, these engines often last an entire season without suffering a mechanical issue.
Trickle-Down Effect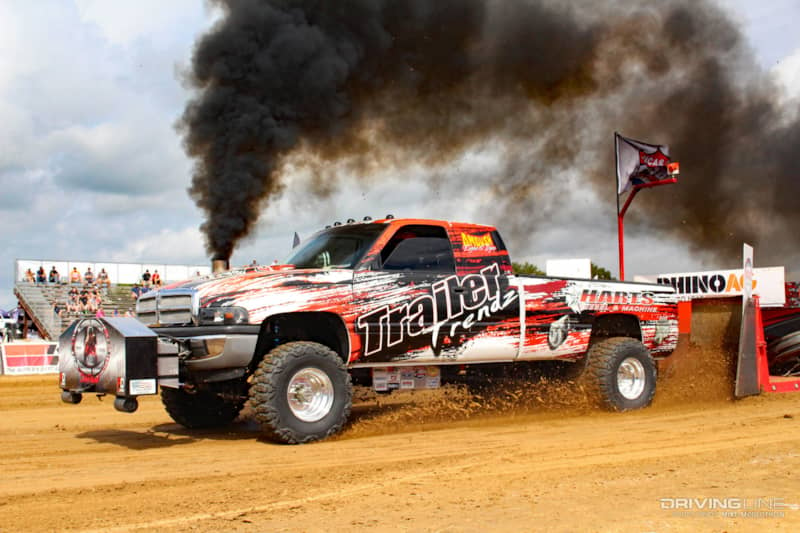 Even the lower horsepower classes in diesel truck pulling benefit from engine secrets passed down from Super Stock. In the Limited Pro Stock field, where 1,500 hp is more the norm, some of the same technology and hard parts have become commonplace. And for good reason. While everyone wants to make the most horsepower and pull the sled out the back door, at the end of the day everyone wants their engine to live through it.
More From

Driving Line
If you want to catch 20 or more Super Stock diesel trucks competing in the same place, check out the Scheid Diesel Extravaganza. The heavy hitters meet 

here

 

every August.