Can You Overland in A Ford Maverick Hybrid?
When we first picked up our 2022 Ford Maverick Hybrid XL, the last thing on our mind was off-road performance. The allure of incredible fuel economy from a compact truck was far more enticing, as was the $22K sticker price. However, as we use the truck more and more to haul our dirt bikes to different riding destinations in the southeast, we frequently find ourselves exiting the tarmac.
These seemingly simple off-highway backroads made us reflect on a question we get from fellow outdoor enthusiasts- could the front-wheel drive hybrid pickup actually make for a decent overlander? Given so many people are looking for a fuel-efficient pickup to get their bed toys into the backcountry, we totally get the allure. While our goal was never to make our XL Maverick into an overlander, we have done a few upgrades that would fall into that category.
Seeing that was the case, we've compiled this list of mods, along with our experiences with our Maverick over the past 8 months to better help those considering this as a traditional truck alternative.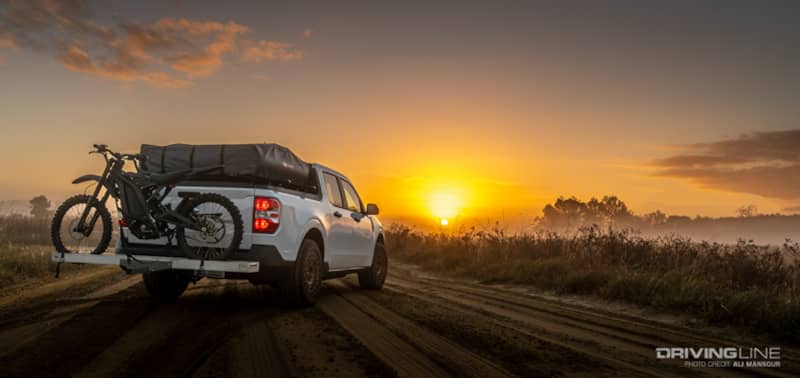 Manage Your Expectations
The Ford Maverick Hybrid wasn't designed with off-roading in mind. However, that doesn't mean it doesn't have decent ground clearance. The FWD Hybrid has 8.3 inches. To put that in comparison, a Ford Ranger 4WD has 8.9 inches. So, it's not terrible. That being said, it's still a front-wheel drive vehicle with limited suspension travel and no ability to lock the front differential. This vehicle is never going to be a rock crawler, but if you're just looking to get down gravel and slightly rutted dirt roads, we've found it more than capable.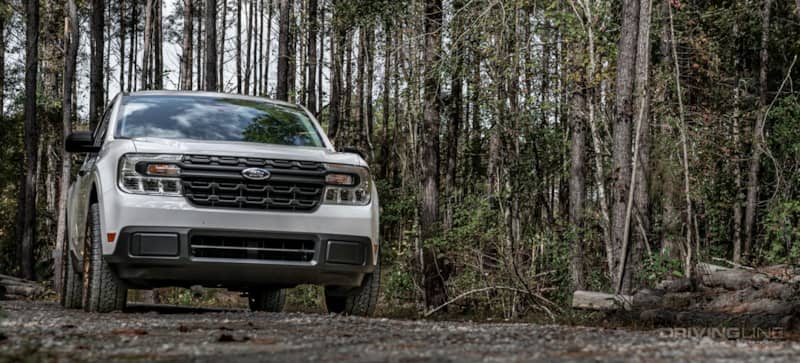 Nomad Protection
We knew that gravel was going to be a big part of what we would see when hauling our bikes off-road. In our experience, one of the most common flat tires people get over rocky terrain like this is from a hammer puncture. It's when a sharp rock gets logged into the tread and the repeated driving on it forces the rock into the tire. Highway radials are way more susceptible to this than off-road focused tires. To make sure this wouldn't happen to us, we moved up to a slightly taller and wider 235/65R17 Nitto Nomad Grappler.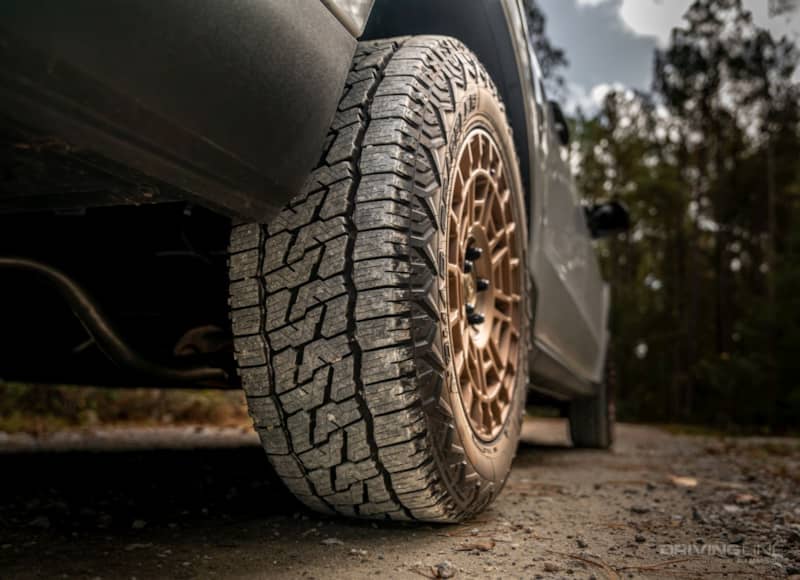 Grappling Experience
Our Nomad Grapplers are paired with a 17x8 Pangea series wheel from Gear Off Road. These were a nice upgrade from the XL's stock steel wheels. It's also worth noting that the Nomad Grappler is an all-terrain tire actually designed for crossovers and lightweight trucks such as ours. This means it's not as stiff and heavy as an LT (light truck) tire. We've found the tires to be quiet on the highway and grip excellent on the mix of road and dirt conditions we often see here in southeastern North Carolina.   
Bed Power
The Maverick's Flex Bed comes pre-wired on each side, so you can easily hook up a 12-volt accessory with the provided lead. The power is always on and has a dedicated 20-amp fuse. So, using a weather-proof 12-volt plug such as we are we can keep our fridge plugged in all day without issue.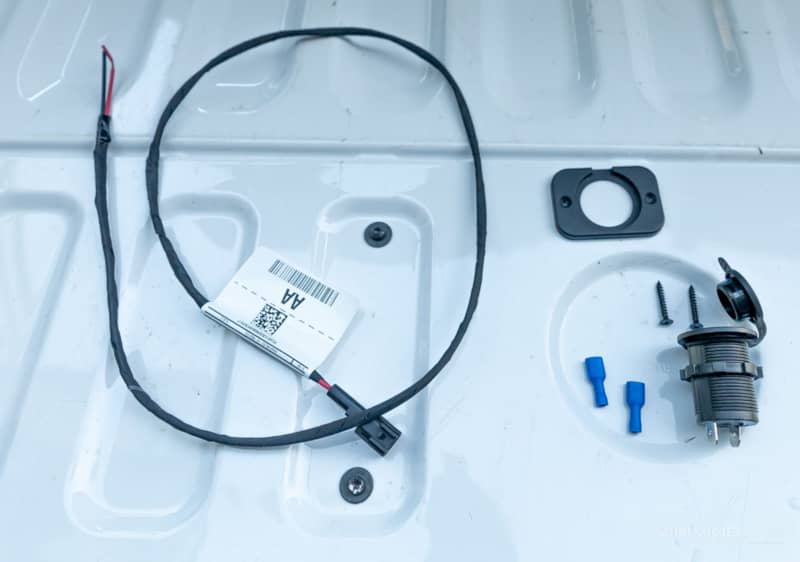 Fridge Power
We're using a weather-proof 12-volt plug in our bed to keep our Rough Country fridge going. While the Maverick's bed isn't huge, we still have plenty of space for riding gear, tool bags, air compressor, and spare parts. Our beds gotten pretty beat up from use, so eventually we'll do some sort of liner.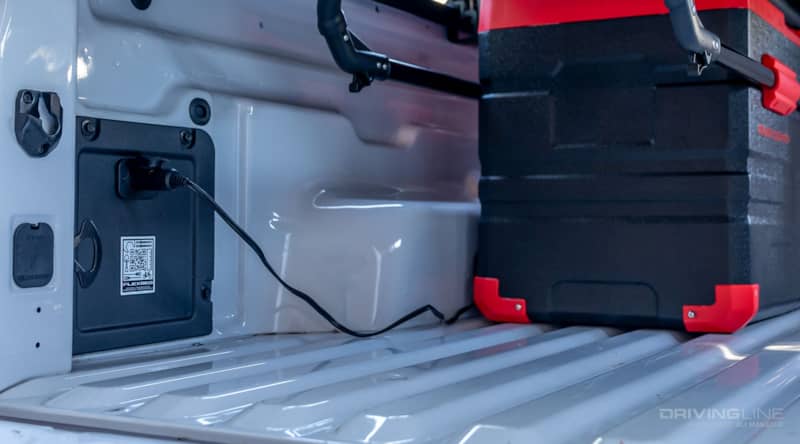 Budget Rack
If you're thinking about installing a roof-top tent, we highly recommend going with some sort of low-profile rack setup to keep the tent out of the wind. We're using an AA Products all-aluminum universal crossbar setup that we originally modified to work on our Jeep Gladiator. Each landing pad has two clamps to ensure it stays put. AA states it has a 300lb on-road and 180lb off-road capacity, so plenty for a roof-top tent.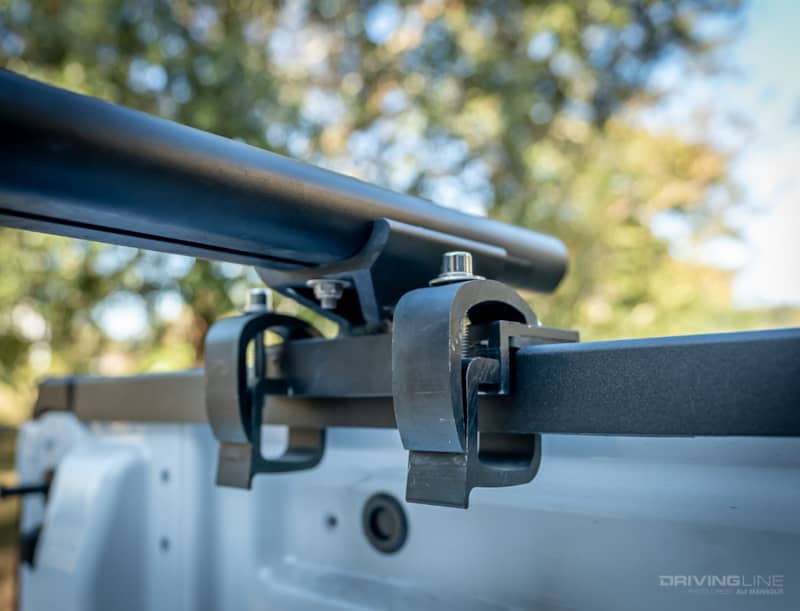 Tent Mounting
Our Simpson Series III top tent weighs around 150 pounds and fits on the Maverick bed almost perfectly. It does sit just slightly above the roof line, which isn't ideal for aero. We also found the truck dropped around ½-inch from the added weight. The rear springs are extremely soft on this pickup, which makes for a great ride, but doesn't help when you are loading it up with gear. This is also why we have opted not to install a leveling kit on the truck.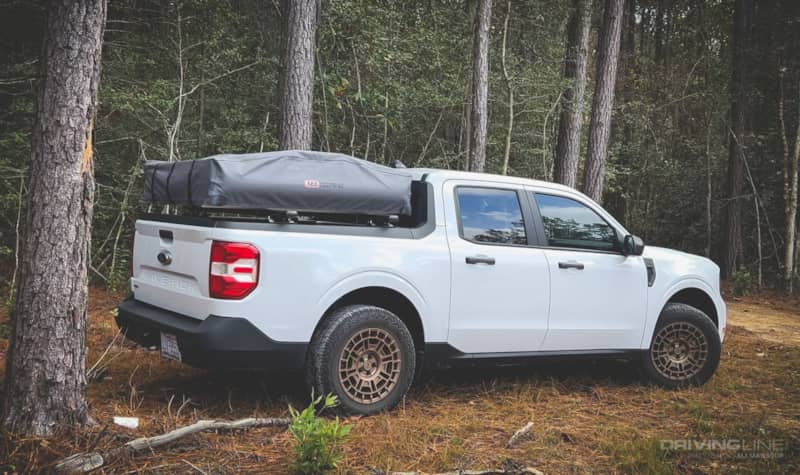 Tent Thoughts
We enjoy the convenience and comfort of a roof-top tent, but the added weight of ours doesn't work well with the Maverick. If you move a lot when you sleep, you will find the truck moves around a good bit as well. Adding two people in the mix is also going to compress the springs more, which means you'll need to compensate for that by raising the rear slightly with parking pads. A ground tent or tent cot makes more sense for this application.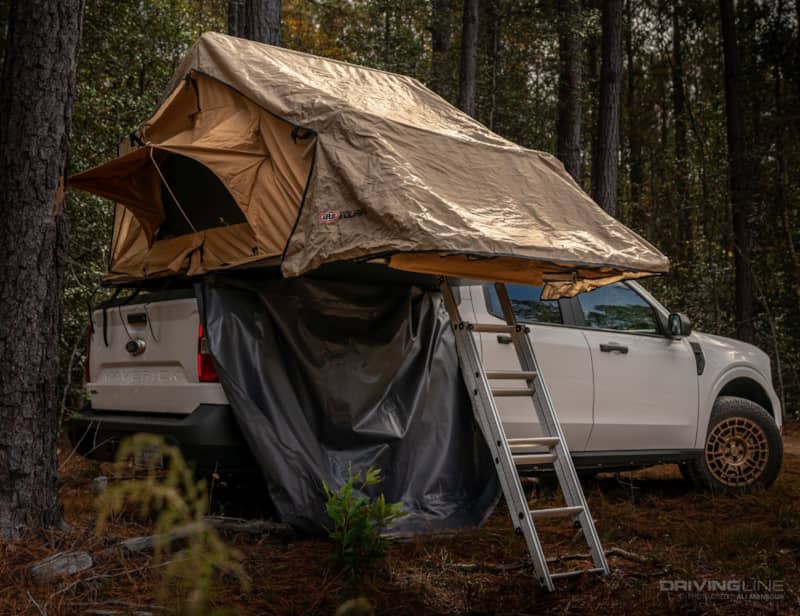 Trail Tips
For the most part, the only thing you'll need to do to make sure you have a successful outing on most forest service roads is turn off the traction control. If the conditions are rough, dropping the air pressure in the tires will help. Our highway pressure is around 33 psi. Taking these down to 18 psi is more than enough to create a better ride without the fear of debeading the tire and robbing the performance entirely.
Recovery points
We opted for the factory receiver out back, which we use frequently. That gives us a solid recovery point if we need it. The front on the Hybrid Maverick is completely void of a traditional tow hook or recovery point. All you have are two small holes behind the front bumper. This is where the owner's manual say's to attach to if you need a recovery point. We're thinking this is probably for when a tow truck needs to winch the vehicle on a flat bed. We hope the aftermarket comes up with something more robust, because this is not ideal for recovery on the trail.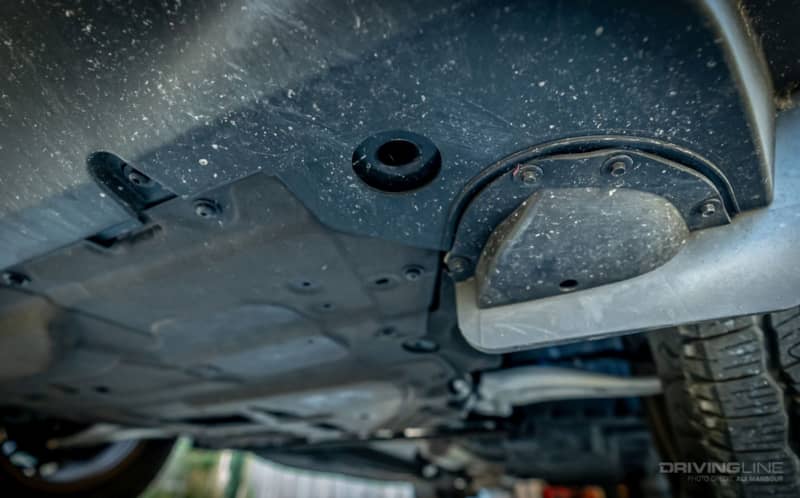 Final Thoughts
The Ford Maverick Hybrid is an impressive truck in many ways. However, we still feel that the AWD of the non-hybrid model is going to be a safer path if you are truly looking to travel more that just gravel and dirt. With a good set of tires and a bit of driving knowhow, you can take the Hybrid plenty of places. A winch upfront would be an ideal upgrade, but it's hard to say if we'll see something like that from the aftermarket. Overall, we've managed to average 38 miles-per-gallon over the past 8 months. Given our mix of driving and use with the truck, we couldn't be happier.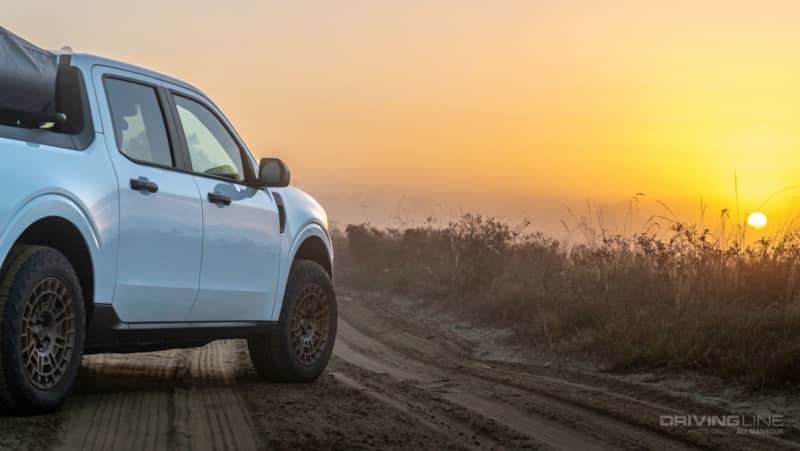 More From

Driving Line
Want to know more about how we like our Hybrid Maverick? Watch our full review here.