Chasing the Blues Away With a Green Machine
Every country song knows the best medicine for the blues is hopping in your old truck and hitting the road. Nothing cures the pain of a broken heart like a V8 in a pickup. So when an adorable herd of baby goats in a field out near Malibu, California straight up refused to come to the fence for petting, it's a good thing that Classic Car Studio's 1953 Ford F100 was right behind me, warmed up and ready to goat. I mean, go.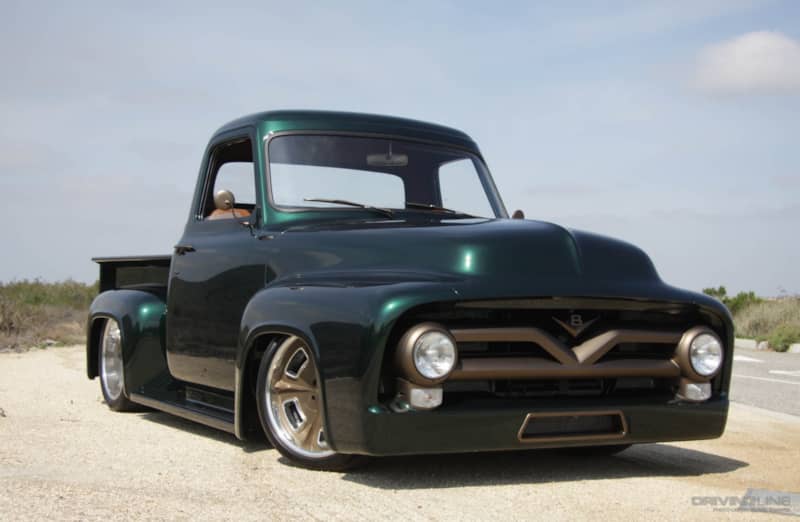 CCS is a St. Louis-based custom shop featured on the Velocity show, "Speed Is the New Black." In Episode 8, shop owner Noah Alexander and his team took a 1953 F250 from rusty farm find to low and sporty, and before the owner puts it into regular rotation as a summer cruiser, Classic Car Studio brought it out to California so a few of us could have a go behind the wheel—and in my case, drown my goat-related sorrows.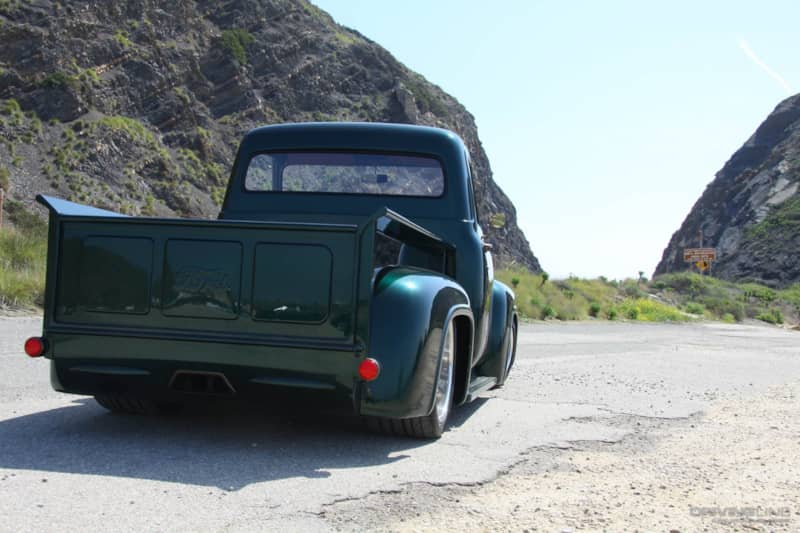 Riding in Style
You know, country music is on to something. A few minutes down the road and I wasn't thinking of anything except how incredible the truck was. Where were the old car rattles and farm-truck springs? 1950s-era trucks usually manage to be both stiff and sloppy at the same time, but my ride was cushioned and precise, even over railroad tracks and at a ride height that would normally lead you to believe that you were sitting somewhere below where the bumpstops should be.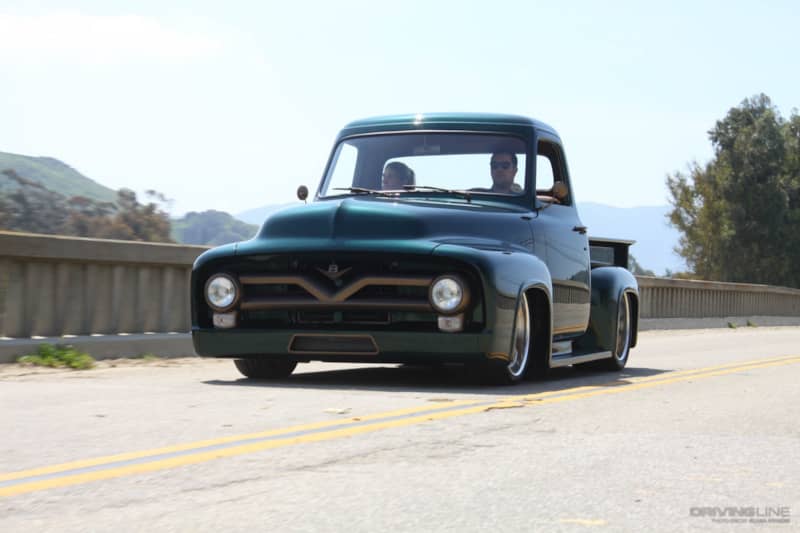 The mystery was solved with a look at the spec sheet. The style may be mid-century, but the RideTech-equipped TCI chassis is all modern times. Classic Car Studio took the F250 cab and set it on a modern chassis, then built an F100 around it using fenders and a bed from LMC Truck. The resulting vehicle has the look of a classic, but it rides like a luxury car.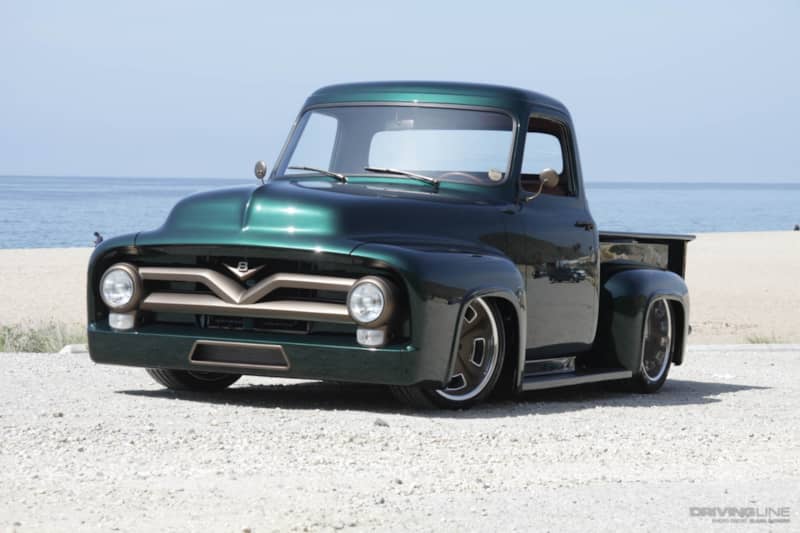 Beautiful Interior
From inside the cab, the world is a panorama for your enjoyment. The big domed hood, one of the only body panels reused from the original truck, flickers from black to emerald green as you slip through the shadows along the highway. The interior is a crème brulee of soft diamond-stitched leather with bronze accents.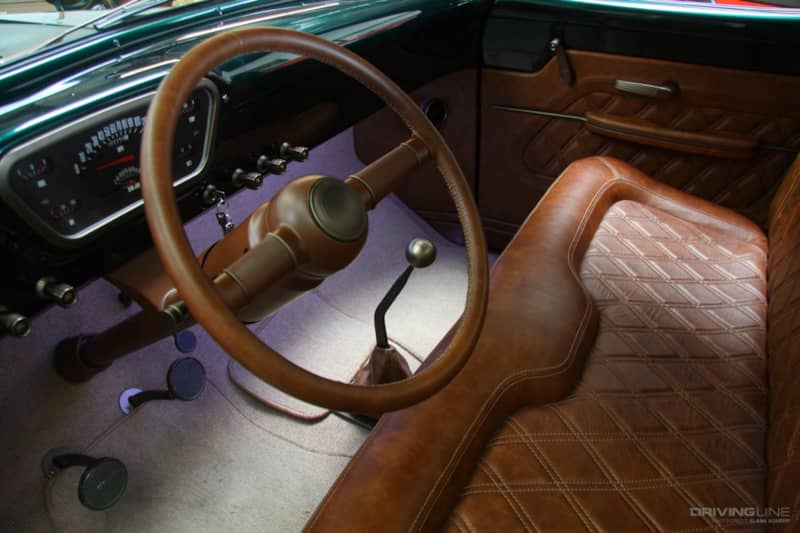 In front of the bench seat, an Excalibur of a Hurst shifter rises out of the floor. Do you dare grasp it? Can you rule this kingdom? You can.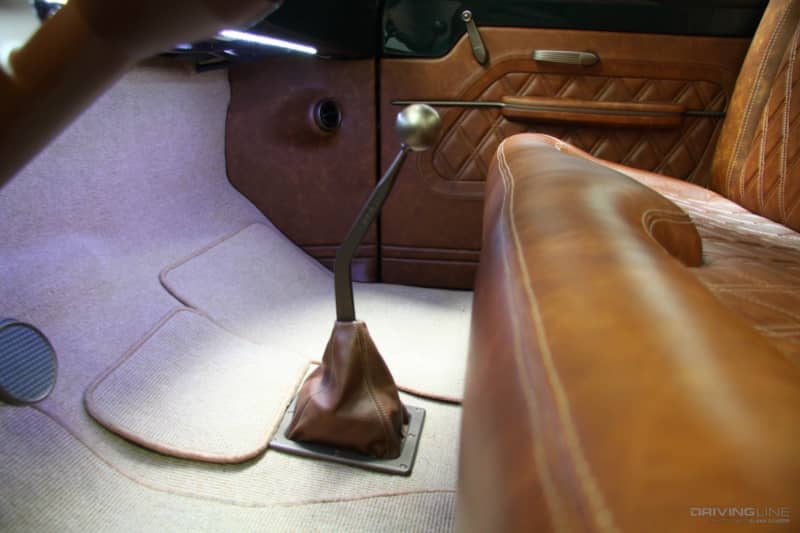 Providing the Power
The carbureted Ford Racing 302ci small block takes a second to warm up, but once it does it's crisp and responsive, happy with each snick-snick of the Hurst stick.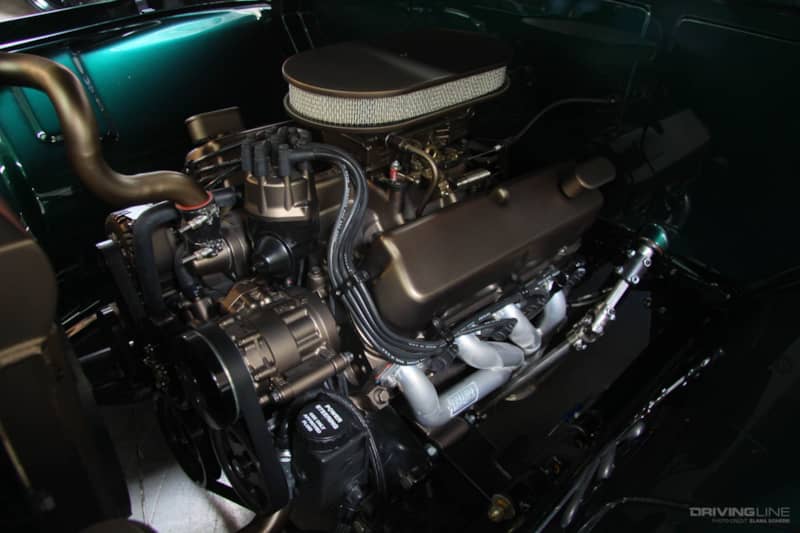 The Centerforce clutch is stiff but not unpleasantly so. The truck sounds brutal, really ill-behaved and snorty, but driving it is the complete opposite. It's tight and responsive, no stumbles or hiccups.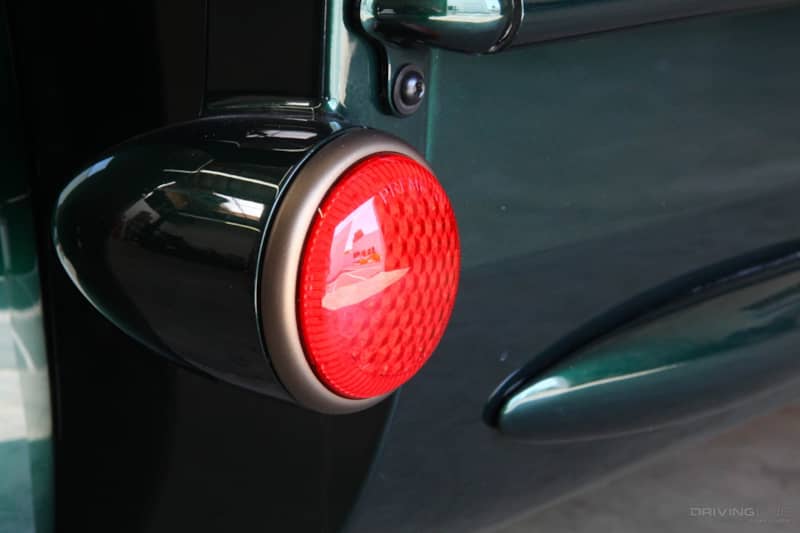 The steering is perfect, and the Wilwood disc brakes bring it to a stop so quick you better check your rear mirror. The Ford 9-inch in the back is packed with a 3.50 posi, and the combo is so long-legged that if it were my truck, I'd probably tuck into a lower gearset. You'd need to be going 90 mph to even bother with fifth gear here. Below that at 2500 rpm, you can practically hear the engine rolling its eyes at you. "Come on, let's go, I'm bored!"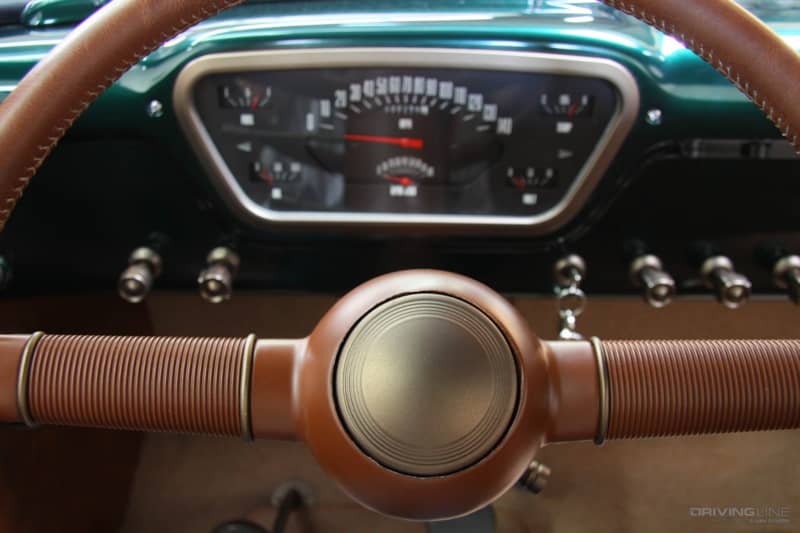 The Perfect Beach Vehicle
As a driver there's no chance of getting bored. Even if you tired of that engine grumble—impossible—there's always a Bluetooth Kicker audio system for listening to podcasts about trucks or country music. Pull over for a photo shoot by the Pacific Ocean and wave to the surfers eyeing your ride with fantasies of throwing their boards in the back and becoming an Instagram cliché.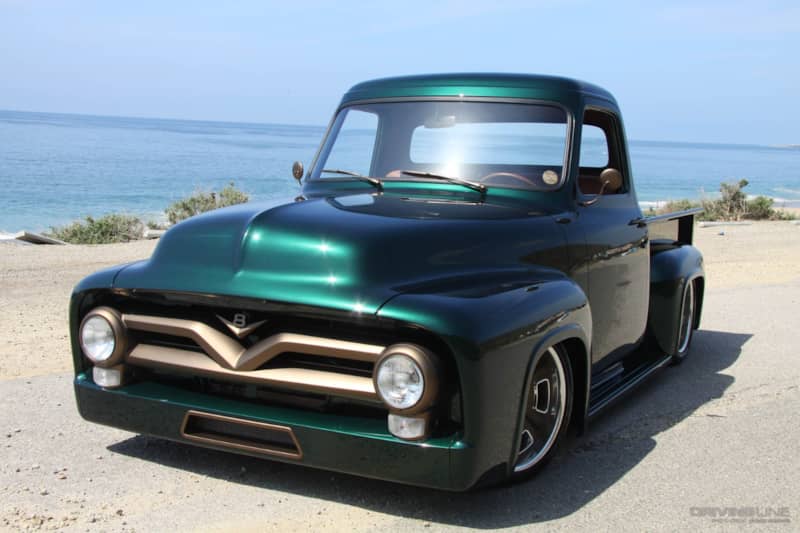 One of the best things about owning a classic truck is the response it gets. No supercar jealousy. Everyone knows what a truck is, and why it's cool, so when you roar by, everyone has a moment of friendly desire to be in the passenger seat, windows down, world rolling away beneath your tires.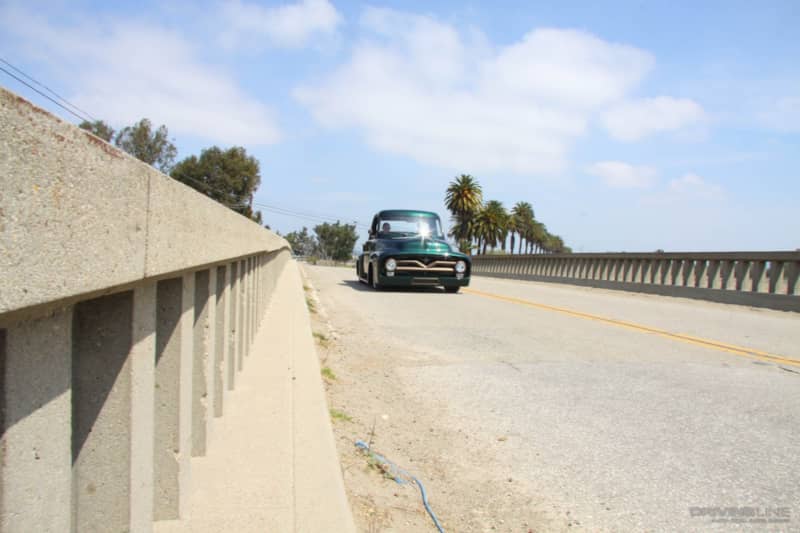 It doesn't hurt when the truck is this pretty either. Noah's team really did a stellar job on the paint and body. The paint choice is stunning. It's a BASF Glasurit green that is modern in its small flake over dark base coat, but still recalls old-school customs in how it flares over the curves and in the light. Personally, I think all vehicles should be green, so I'm all for the color.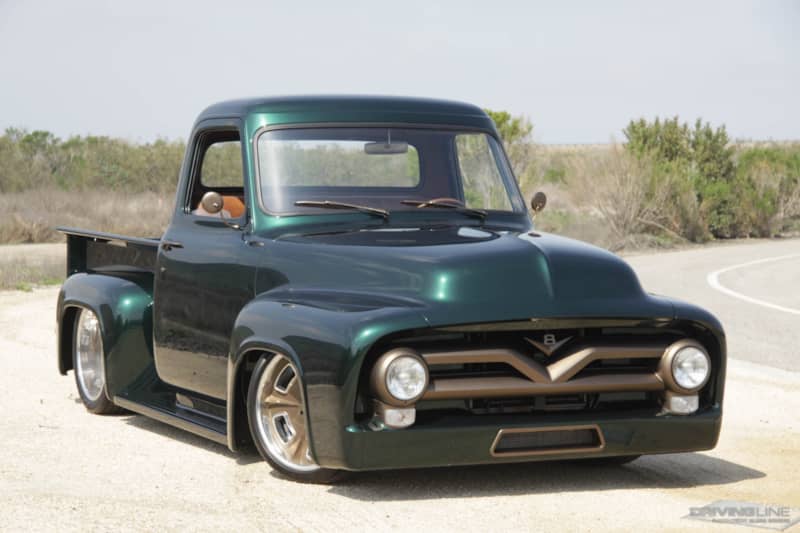 It's kept from getting muddy by the bright caramel interior, which mirrors the bronze exterior trim and 20-inch Hot Rods by Boyd wheels.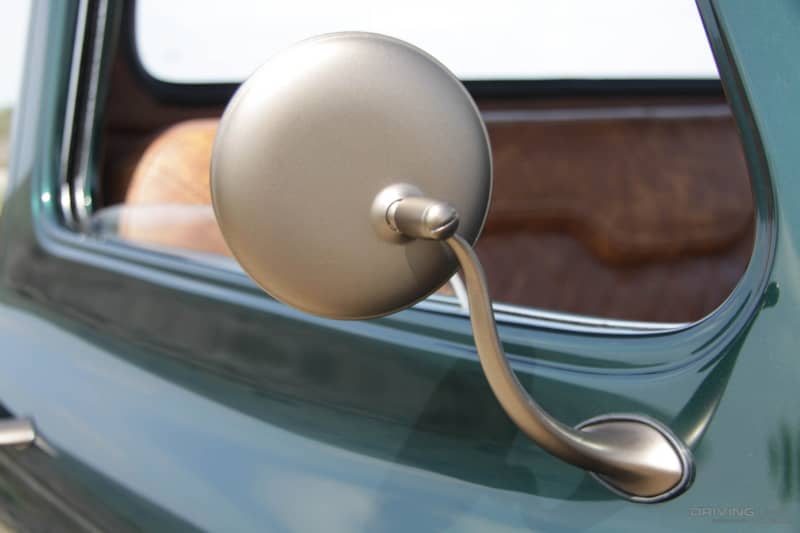 The bed is a dark-stained oak with satin accents and a center-mounted gas cap.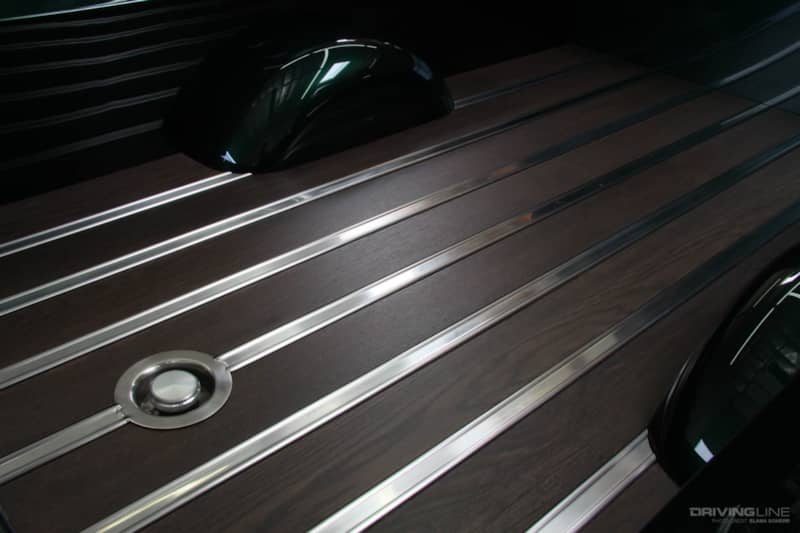 The truck's owner said he wanted a build with presence, something that announced itself. "Loud and low," he told Noah. Classic Car Studio delivered, and then some. The green machine is loud and low, but also clean, sleek and a pleasure to drive. It's a sure cure for the blues.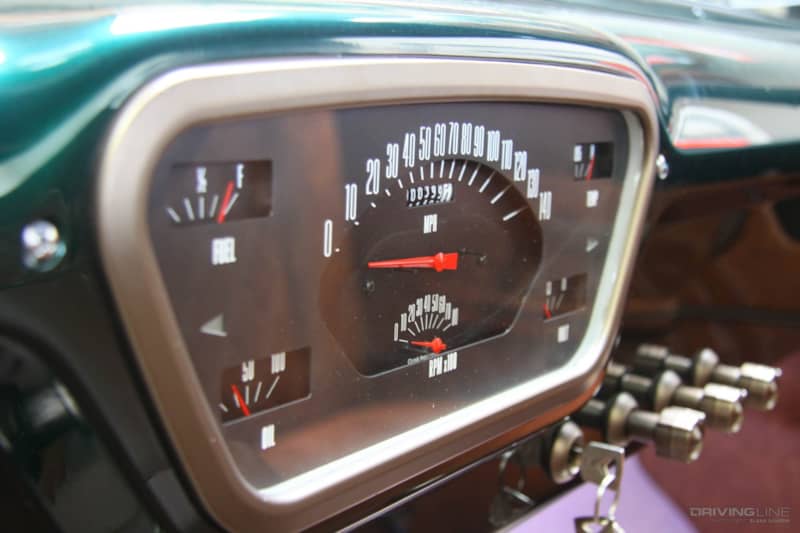 Check out more photos of this beautiful truck in the gallery below, and subscribe to our newsletter to have more articles sent straight to your inbox!