Cheap Jeep Power: 5 Budget-Friendly Engine Swaps
Since the first Willys flatfender rolled off the assembly line in 1941 to the current day Wrangler, the thirst for more power under the hood has always been there. While modern V8 swaps tend to garner the biggest fanfare and power, they aren't necessarily easy on the wallet. For those who are not afraid to spend a little time at the picking yard, there are some other engine options that could net you the performance you're looking for at a more reasonable price.
Below, we've put together a list of five inexpensive engine options that could make for a worthy heart transplant for CJ and Wrangler platforms.
1. OM617 (AKA The Cummins Alternative)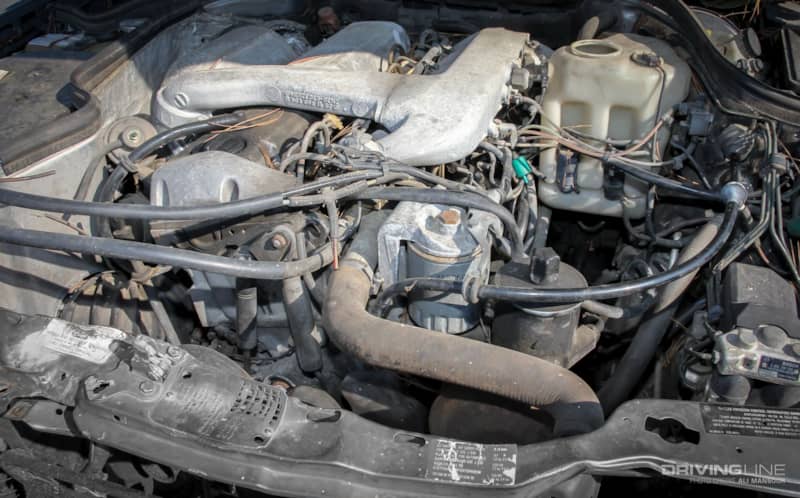 We've spent some time giving you the pros and cons of the 4BT, so we thought we'd offer you up a cheap diesel swap option that wasn't from the Cummins family. The Mercedes-Benz OM617 is an inline-five cylinder that showed up in 300 series during the 1970s and 1980s. The early versions were N/A, with the later renditions being fixed with a turbo. Both mills have been proven to last half-a-million miles, but we'd opt for the turbo version for the extra boost. Stock power numbers on the 3.0L turbocharged version are around 120hp and 180 lb-ft of torque. We know, we know, not impressive. However, like the Cummins 4BT, you can easily squeeze out more power thanks to a mechanical injection pump.
2. Magnum Power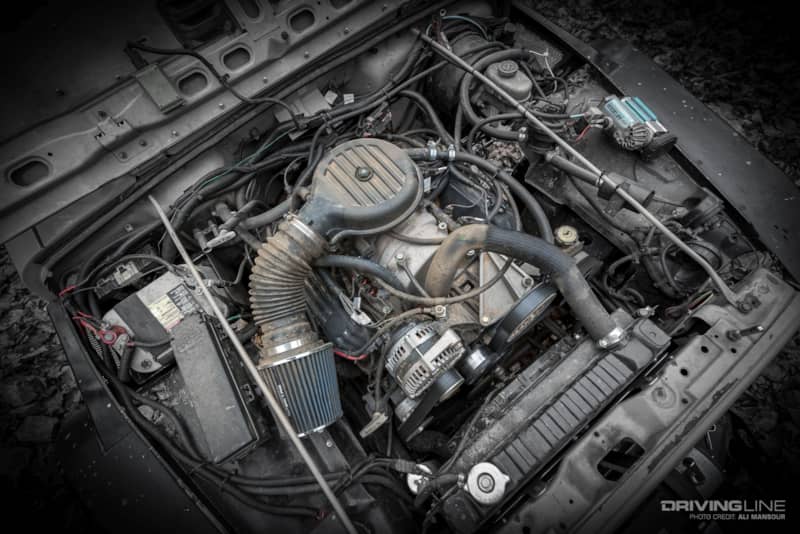 From the early-1990s to 2002, Dodge and Jeep vehicles could be optioned with a fuel-injected 5.2L or 5.9L Magnum V8. Power numbers range from 220 to 245 ponies and 295 to 335 lb-ft of torque depending on the year and cubic inches. All of them are fit with a cast-iron block, but you'll want to make sure you pick up one with a rear oil-sump pan. This computer-controlled V8 will require you to grab the ECM and harness from the donor rig as well, along with the emissions equipment. Merging your Jeep's harness can be done at home or with the help of a few professional companies that offer that service. These engines were paired with both automatic and manual transmissions, offering options in that department.
3. The Other LS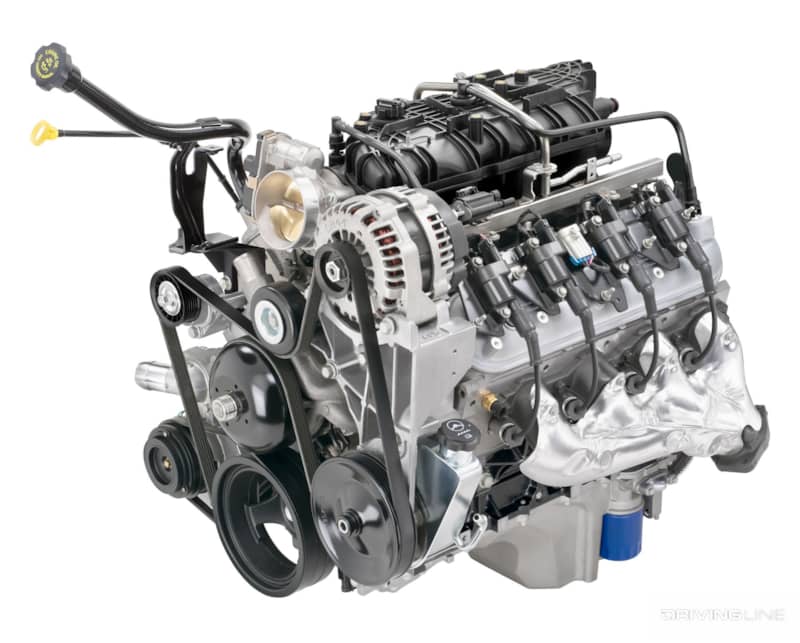 When you hear someone talking about a crazy powerful LS engine swap, it's not likely they are referring to the 4.8L variant of the engine. As one of the often overlooked V8s in the LS realm, these small blocks can be had for cheap. Since the 4.8L and 5.3L share much of the same architecture (both have the same block, but different internals), the aftermarket potential for real power is there. You'll be looking for ones under the hood of '99 to '13 GM trucks and SUVs. Stock horsepower figures range from 270 to 302hp, with torque digits nearing 305 lb-ft, depending on the year. Since it is a late-model, fuel-injected engine, you'll need the computer and harness at the very least.
4. The Legendary 350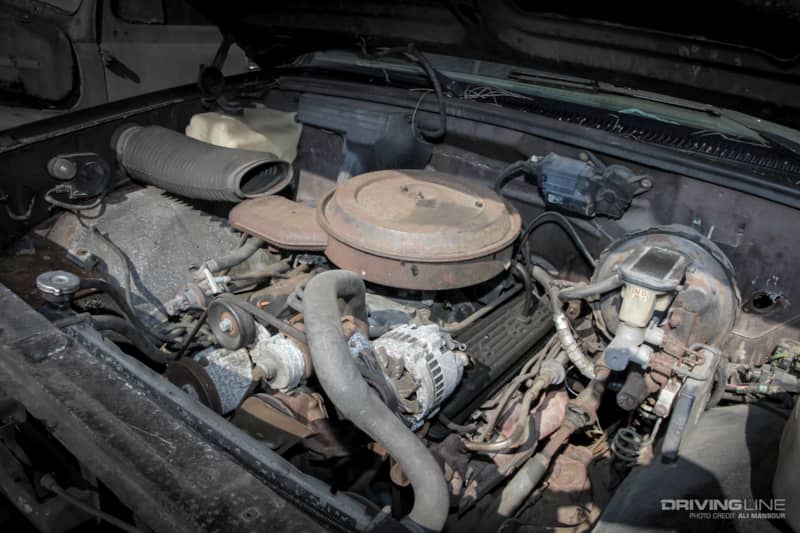 If you're looking for a V8 with a great legacy, look no further than GM's 5.7L 350ci V8. The fuel-injected push-rod versions you'll want can be found in GM cars, trucks and SUVs spanning '87 to '96. Don't let the 210hp and 300 lb-ft of torque figures scare you away, as aftermarket support can get you the power you desire. If you plan on going budget and retaining the throttle body injection system, be sure to grab the harness and assorted electronics.
5. 5.0L Ford Go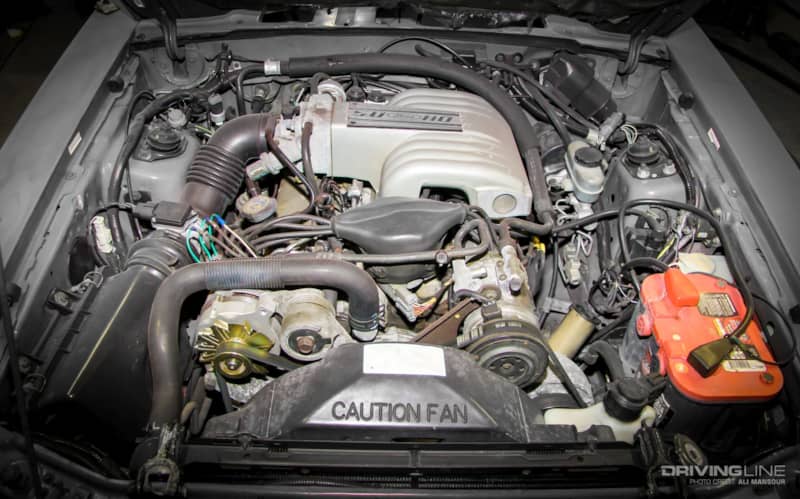 This one might be a little out of the norm, but the sheer availability and aftermarket support makes the high output 5.0L Ford V8 a great option. Most commonly found in Ford Mustangs spanning '86 to '92, the 302ci engine can be a sound swap, packing 225hp and 300 lb-ft of torque right out of the gate. An aftermarket rear-sump oil pan will be needed, along with an external fuel regulator and pump, but the cars stock harness and computer are easy to work with.