Derek West Wins at the 2019 Ultra4 Clash at Cross Bar Ranch
There's so much new talent in Ultra4 these days that it's become harder and harder for the old guard to fend them off. Wayland Campbell, Josh Blyler and Vaughn Gittin Jr. seem to always be in the mix or on the podium at each race. That said, woe be to the one who declares the end of the original Ultra4 drivers just yet. Derek West showed that the old guys still have a lot left in the tank, winning the 2019 Holley EFI Clash at Cross Bar Ranch on his Nitto Trail Grapplers.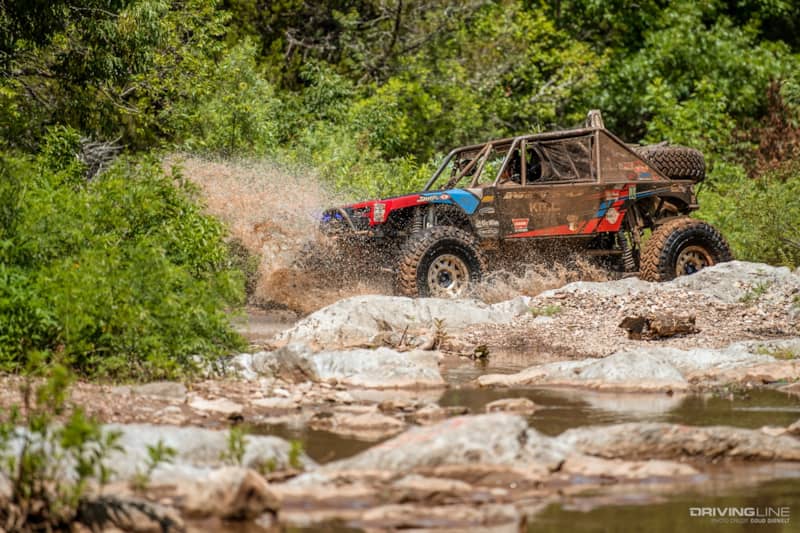 The race course at the Cross Bar Ranch in Oklahoma was split up into three laps and two loops that intersected on the short course. While the elements surrounding the race were not a factor, with only light rain that dried before racing got started, rocks on the racecourse became a problem for a number of drivers. Both Derek West and Levi Shirley broke wheels, with Shirley getting knocked out of the race entirely. What started out looking like a more subdued weekend ended up being as daunting as ever.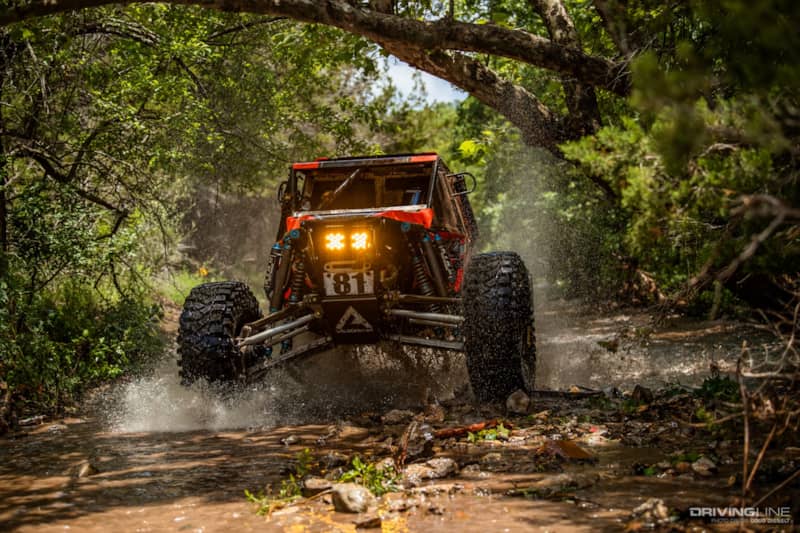 Setting the Tone
Qualifying set the tone for a tough race to come, with three separate rollovers on the short course. There were a lot of tight turns, and drivers who were careless were punished. When all was said and done, qualifying looked a lot like the finish of the race last year, with Loren Healy on top. Following him was JP Gomez, Vaughn Gittin Jr. and Shannon Campbell, the only Campbell racing 4400 with Bailey in a UTV.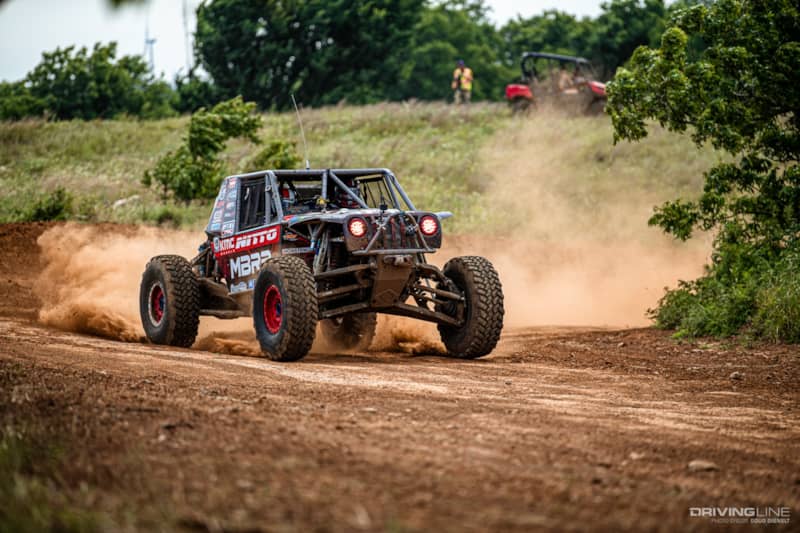 Bailey only qualified in seventh in the UTV class, however, with Dustin Robbins, Jamie McCoy and Ryan Rockhold taking the top three spots. In 4500, Dan Fresh qualified first, with Jimmy Jack and Shawn Rants right behind him. 4800 only had four racers participating, and while Casey Gilbert was in his usual spot up front, his car had a number of issues, opening the door for Trevor Fults and Shaun Rajski to overtake him in the race. The 4600 stock class qualifying ended with Jon Schaefer in first and Chris D'Auria and John Snell behind him.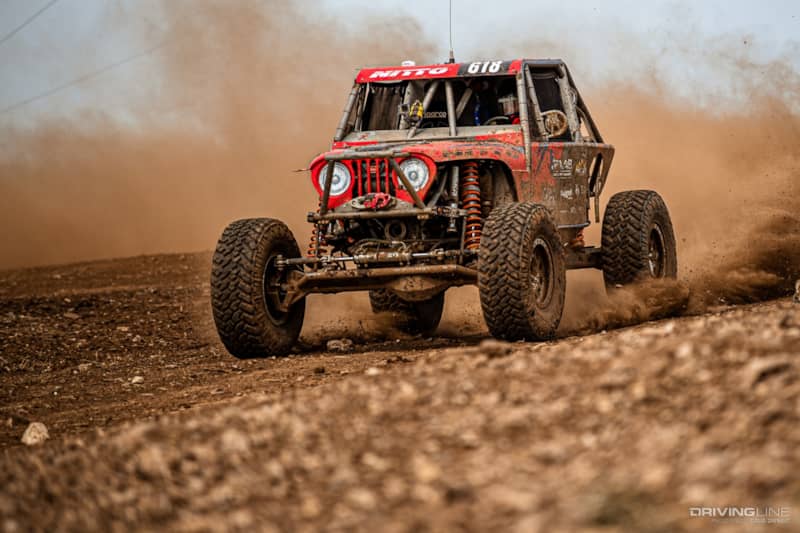 Underclassmen Action
Racing on Saturday started with the underclassmen and UTVs. Bailey Campbell had a great race, clawing herself from seventh all the way up to second. Cole Clark finished in first and Travis Zollinger rounded out the podium in third. With defending champ Vaughn Gittin Jr. now racing 4400, Dan Fresh took the win in 4500, but the story was still the same for Jimmy Jack—finishing second. Jesse Oliver came in third. Only three drivers were able to finish in the 4600 stock class, with John Snell finishing first, Chris D'Auria second and Jon Schaefer third.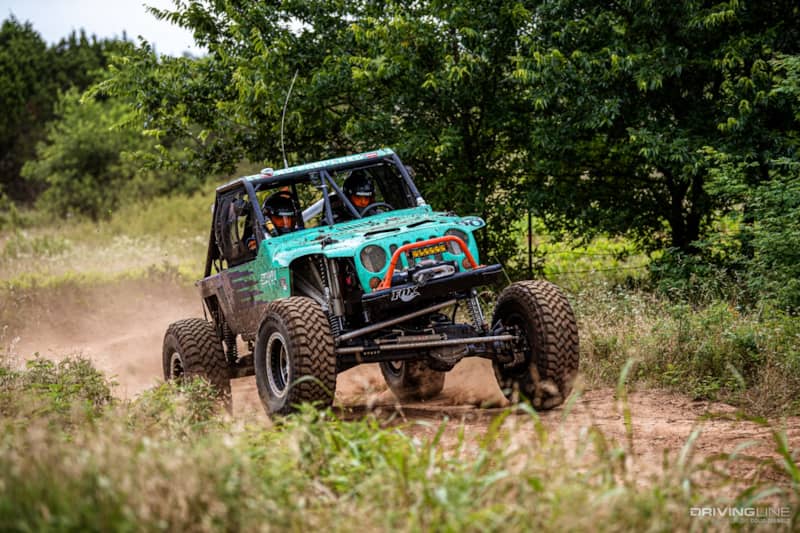 Unfortunately for Casey Gilbert, he was not able to work out the problems that had plagued him during qualifying, including a broken throttle body. He was able to complete the race, but his streak of victories came to an end with Trevor Fults finishing a full lap ahead of him. However, since the other two drivers could not finish, he still finished second. Randal Holmes finished third, having completed a lap more than the fourth place driver before not being able to continue.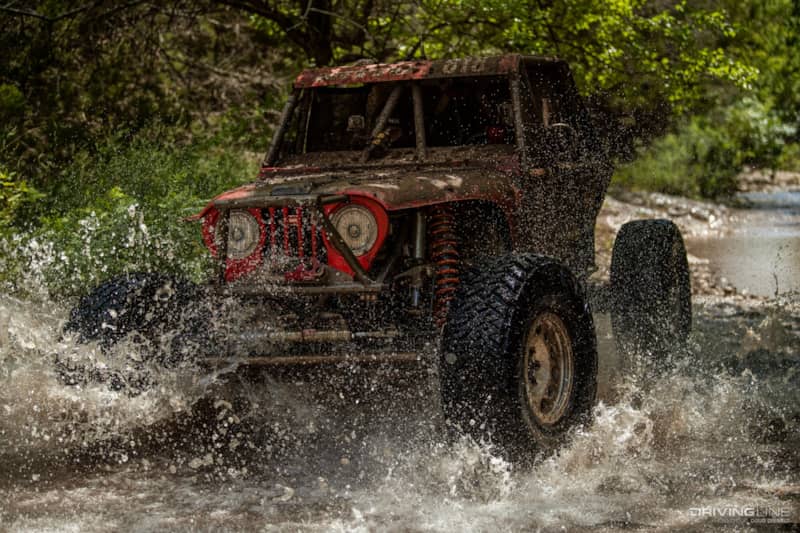 Charging to the Front
With the underclassmen done, it was time for the main event. Loren Healy roared off the line first with JP Gomez, but that order didn't hold for long. Overheating problems quickly developed for Healy, and by the time the cars came through loop B, Vaughn Gittin Jr. was in first, followed by JP Gomez, Shannon Campbell and Josh Blyler.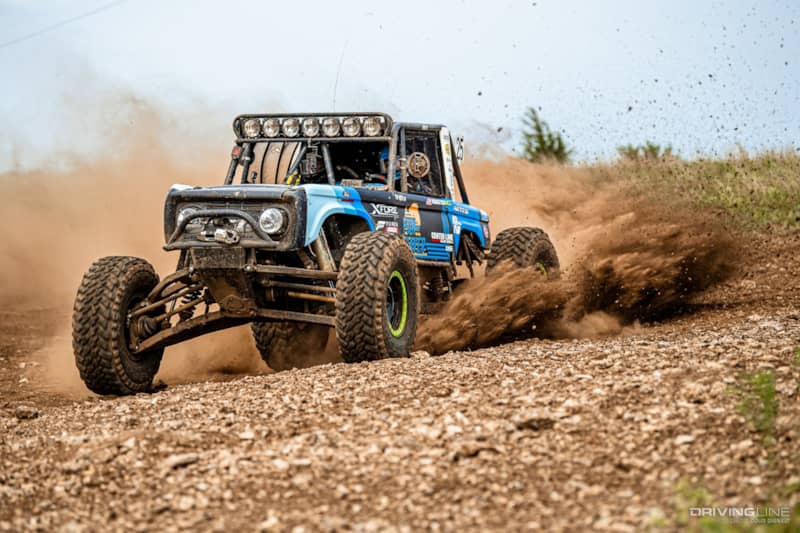 As the day went on, Derek West kept picking of driver after driver, working his way up to right behind Vaughn Gittin Jr. who was in physical first for nearly the whole race. As stated earlier, he was last year's champ in the 4500 class, and as he was still looking for his first 4400 class win, it would be a major statement to go back to back in Oklahoma, albeit in different classes. At last, the top three cars finished, with Vaughn Gittin Jr. coming across the line first, Derek West second and Josh Blyler third. Then, like all the best Ultra4 finishes, the waiting began. Had Derek made up enough ground to pass Vaughn on time? Or was Ultra4 about to crown a new 4400 champion?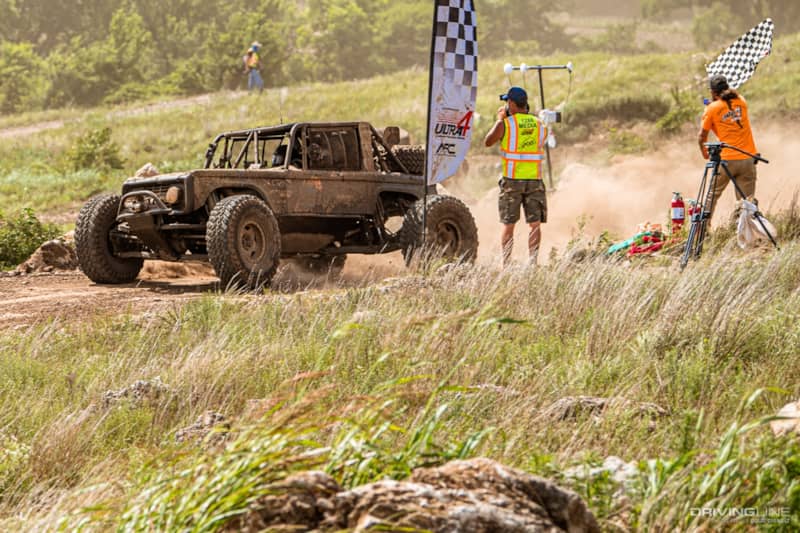 After what felt like forever, the times came in. Derek West was crowned champion of the 2019 Holley EFI Clash at Cross Bar Ranch! Congrats to him and his team for running a great race, coming from a ninth place qualifying position to the victory. While Vaughn may have come up less than a minute and a half from the win, he will undoubtedly be victorious sooner rather than later. His first season in 4400 has been a total success, and there surely are more podiums to come.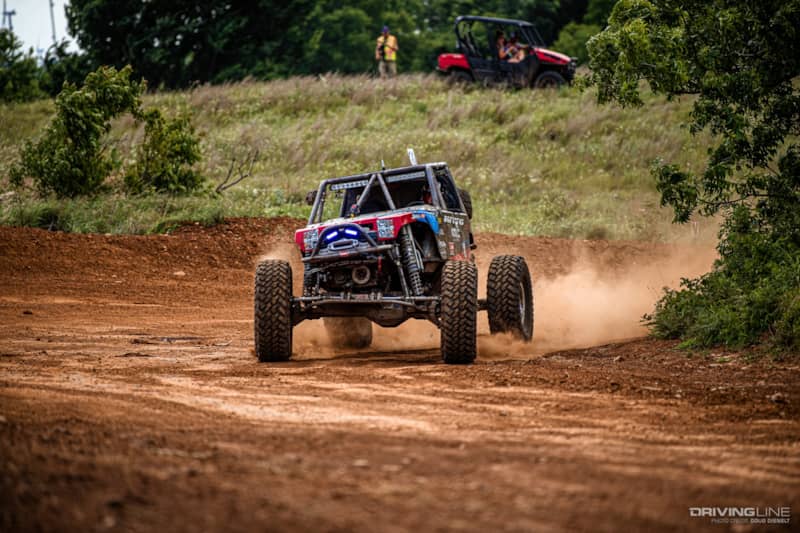 "It was epic," Vaughn said after the race. "It's brutal. Every race I've done here is brutal. You're on the limit of being ok or disaster the whole time."
After the top two, Josh Blyler finished third, JP Gomez fourth, Chip MacLaughlin fifth, Shannon Campbell sixth, Rusty Blyler seventh, Michael Feagins eighth, Zandy Willems ninth and Chris May tenth. Congrats to all the drivers on a great race!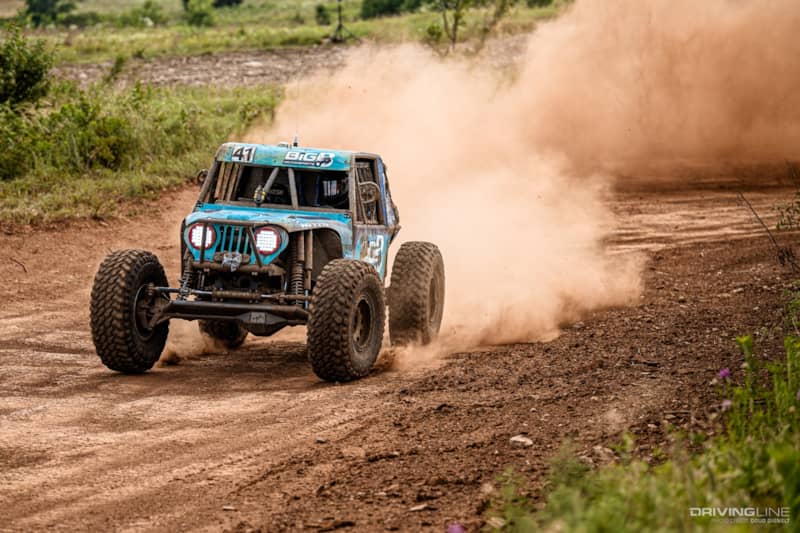 Keep it tuned to Driving Line for coverage of every Ultra4 race all season long!