Dirt Cheap Fun: The 1990s and 2000s Ford Ranger is a Bargain Blast
Last month we discussed some of the big reasons why the second-generation Chevrolet S-10 pickup is one of the best project vehicle platforms out there right now.
For GM fans, the S-10 is a no-brainer, but what about Ford lovers or those looking at the other big domestic minitruck? That's where the Ford Ranger comes in.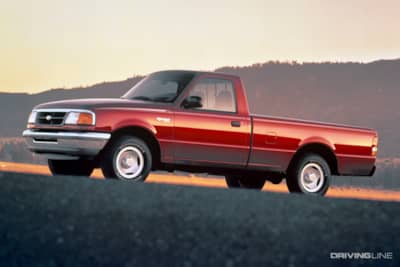 Right now, the second and third-generation Rangers, sold between 1993 and 2011 represent the most plentiful and affordable versions of Ford's popular mini truck.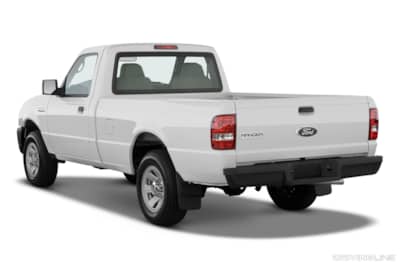 Like its GM counterpart the S-10, there are lots of reasons why the Ford Ranger makes a great project vehicle: here are five of them.

Light & Nimble
Whether you are looking at something for off-roading or something to turn into a street machine, there's a lot to like about the Rangers of the '90s and 2000s.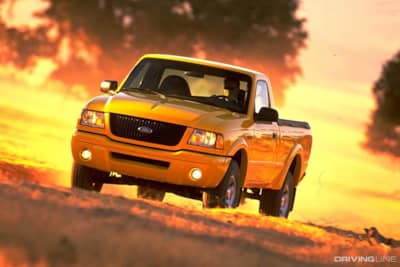 Rear-drive or four-wheel-drive? Yep. Compact size? Yep. Light weight and simple mechanics? Very much yes.
With modern cars and trucks being much larger and heavier than their older counterparts, the Ranger's smaller size and lower weight give it lots of potential.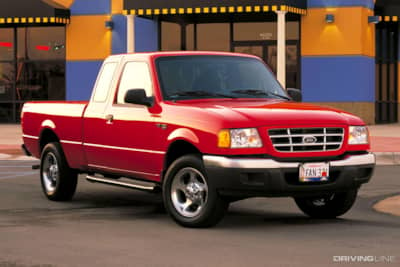 It's Affordable
As you might imagine, Rangers are both easy to find and cheap to buy. And while plenty of them have lots of wear from daily use, they usually aren't torn up or abused like a Mustang might be.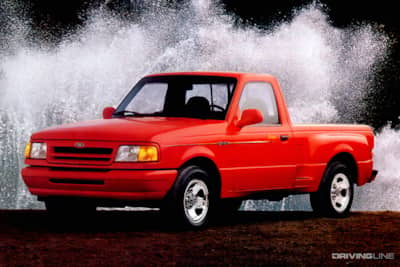 The newest third gen Rangers still bring a decent amount of money, but go back a few years and they become very affordable.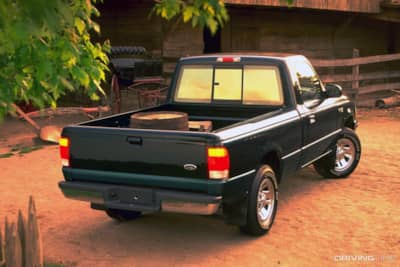 Depending on options and mileage, you can find a running example for as little as a grand or two, while a prime example can still be had for $5,000 or less.
Factory Engine Options
The Ranger came with a number of different engines over its lifespan. In the four-cylinder category you'll find everything from the old school 2300 OHC that also powered the base Fox Body Mustang, to the more modern DOHC 2.3L Duratec engine in the newer models.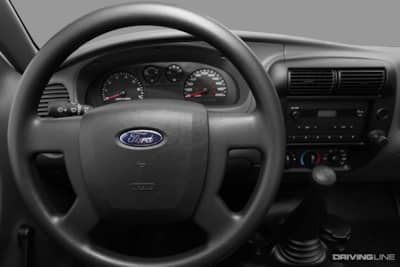 There were also a few different V6 engines available over the years. The 3.0 liter "Vulcan" V6 was seen as the mid-grade option, while the larger more powerful 4.0 V6 was the top-end choice.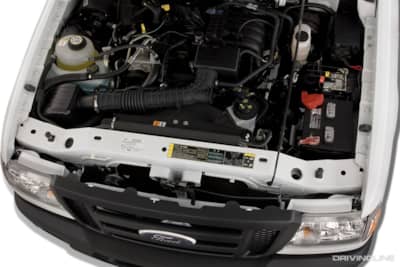 Swaps: V8s, Turbos and More
While you can have fun with a stock-engined Ranger, the real fun comes from an engine swap. As you'd imagine the classic Ford 5.0 Windsor small block is a popular and straightforward choice, and one Ranger owners have been doing for decades.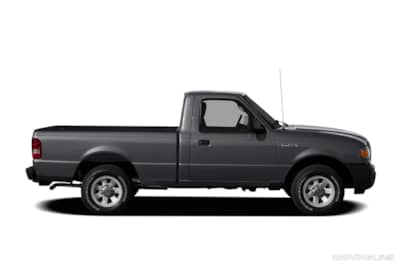 The much more powerful and more modern 5.0 Coyote swap can also be done, though its wide DOHC heads and larger overall size make it a tight fit in the Ranger's smaller engine bay.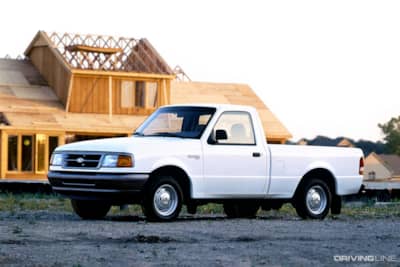 Or if you want to get adventurous, the Ranger would also be a great candidate for a Ford EcoBoost swap, with 2.3 EcoBoost setup being especially ideal for the chassis and engine bay.
A Blank Canvas
It's cheap, light, easy to work on, and has tons of potential. And more than anything the second and third gen Rangers are a blank canvas for fun.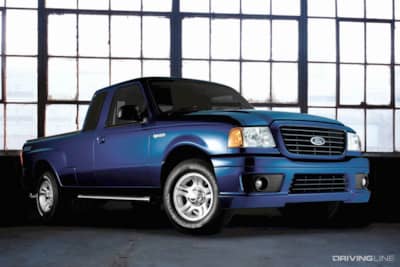 No, the aftermarket might not be as vast as a Mustang, but upgrades are plentiful and things like wheels and tires use common Ford fitments with lots of OEM and aftermarket options.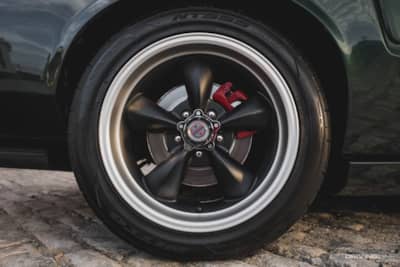 You can do a V8 swap, throw on some drag radials and hit the strip. You can upgrade the suspension and make fun, good-handling street truck. Or you can venture off the pavement with an inexpensive 4x4 or Prerunner build.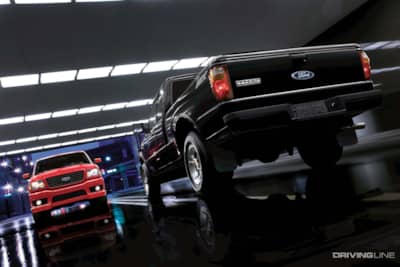 It might have been designed as an inexpensive workhorse, but as we've just seen the humble little Ford Ranger is big on potential.