The Best Doomsday Tires
Whether your doomsday rig is geared low enough to crawl up mountains, has been prepped to ford rivers or packs enough horsepower to put some distance between you and a threat, you're ready for anything. But what tires are you depending on to help get you there? After all, without traction, your plan of escape will never get off the ground. The style of tread pattern you rely on should be selected based on the type of ground you plan to cover. Luckily, Nitto offers a wide array of light truck tires to fit every need. From the mire-loving Mud Grappler to the hybrid-terrain Ridge Grappler to the desert-friendly Dune Grappler, options abound and each one excels in its intended environment(s).
When civilization (or most likely, the pavement) ends, you can rest assured that these tread patterns will carry you over any terrain you encounter and get you where you need to go. What will your perfect bug-out tire be?
They might sound like a C-47 is headed your way on the pavement, but the Nitto Mud Grappler was designed to shine off-road—and if you give it a chance in rocks, deep mud or loose dirt it won't let you down. In the goo, its deep voids promote self-cleaning which makes them worth their weight in gold. On rutted out trails or rocky paths, the Mud Grappler's aggressive sidewall lugs offer an effective additional biting edge so you'll rarely break traction. The added puncture resistance of their three-ply polyester sidewall construction ensures peace of mind, too.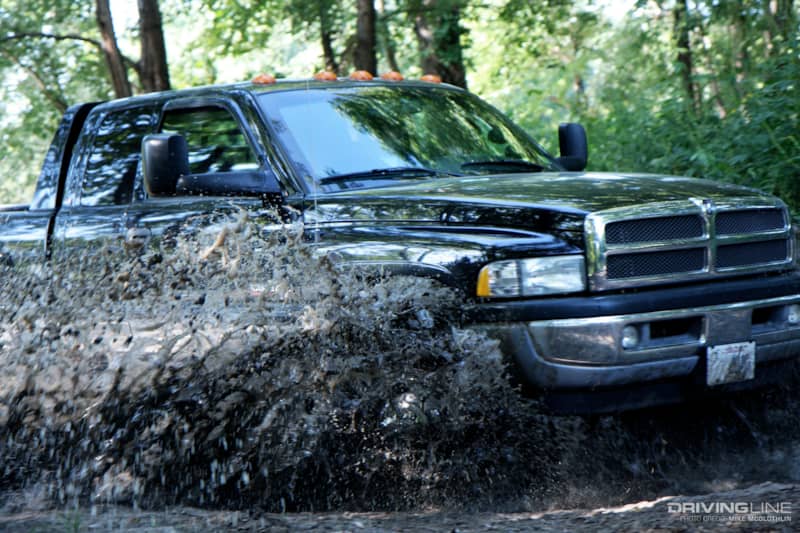 Called an extreme terrain rather than a mud terrain for a reason, you might give yourself away at highway speeds, but you'll leave nothing to chance off the pavement with a set of Mud Grapplers under you. Options exist to fit everything from 15-inch wheels to 22's and sizing spans from 33-inch to 40-inch in overall diameter. C, D and E load ranges are available, with carrying capacity as high as 4,300 pounds in 40x13.50R17LT form.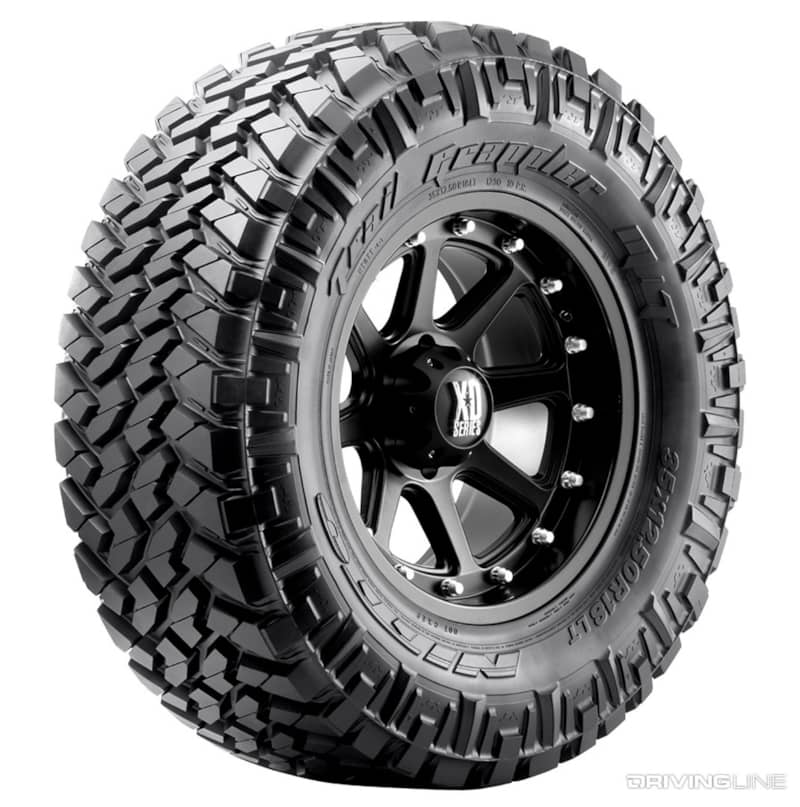 If you're bound for mud, dirt or sand, it's hard to beat the Trail Grappler. In mud and when spun at low speeds, arguably no other tire in Nitto's lineup can tractor through the slop quite like this tread pattern can. The secret sauce behind the Trail Grappler's prowess in mud is its diagonal lugs and balanced void ratio, which allows gravity to essentially pull mud off of the tire at lower speeds. The ability of this tread pattern to evacuate mud is truly impressive. If tire speed is kept low, the Trail Grappler also excels in loose sand.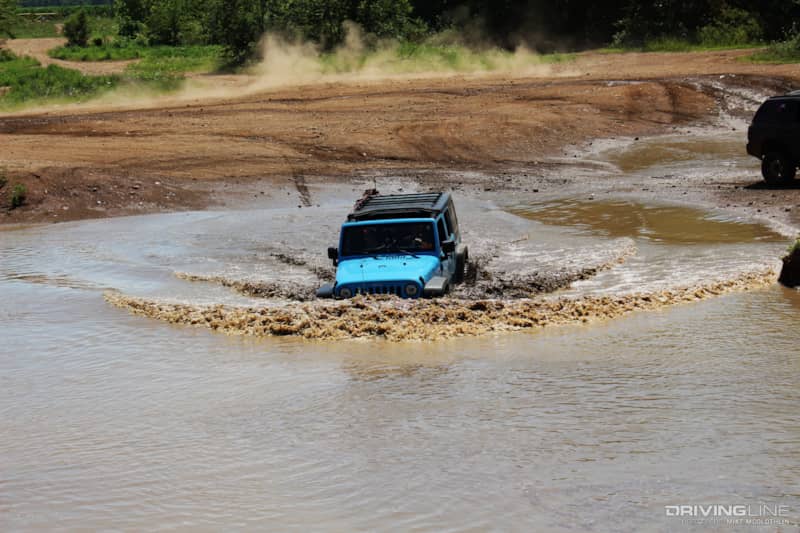 You'll find superb traction and that the Trail Grappler lives up to its name in both hard-packed and loose dirt, as well as in rocky terrain. And, like the Mud Grappler, the Trail Grappler's three-ply sidewall offers sound puncture resistance. With sizes available for everything from 15-inch to 26-inch wheels, the Trail Grappler accommodates even more applications than its extreme terrain brother (the aforementioned Mud Grappler), with some 56 sizes in all.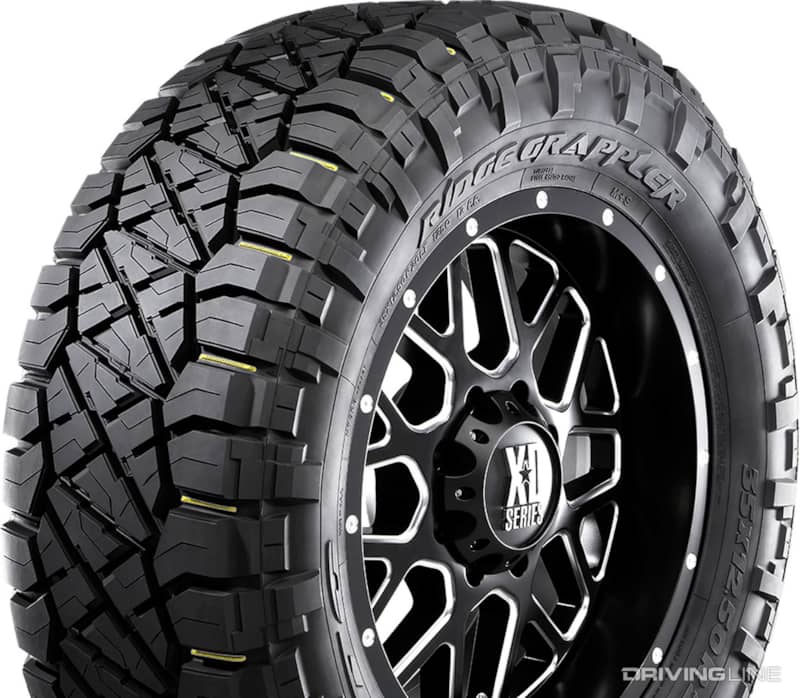 Just when you thought Nitto had the off-road tire market covered, they dropped the Ridge Grappler and hit another homerun. The 'hybrid-terrain' (as it's referred) bridges the gap between an all-terrain and an all-out mud tire. Stepped tread blocks offer additional bite and alternating shoulder grooves help evacuate mud to keep digging you forward. The Ridge Grappler is proficient in maintaining traction through dirt, sand, light mud (soupy bogs aren't their thing) and over rocks. And if you find yourself on the pavement with them you'll be glad you did. Developed using state-of-the-art sound equipment and employing a variable pitch tread pattern makes it one of the more hushed tires in the off-road segment.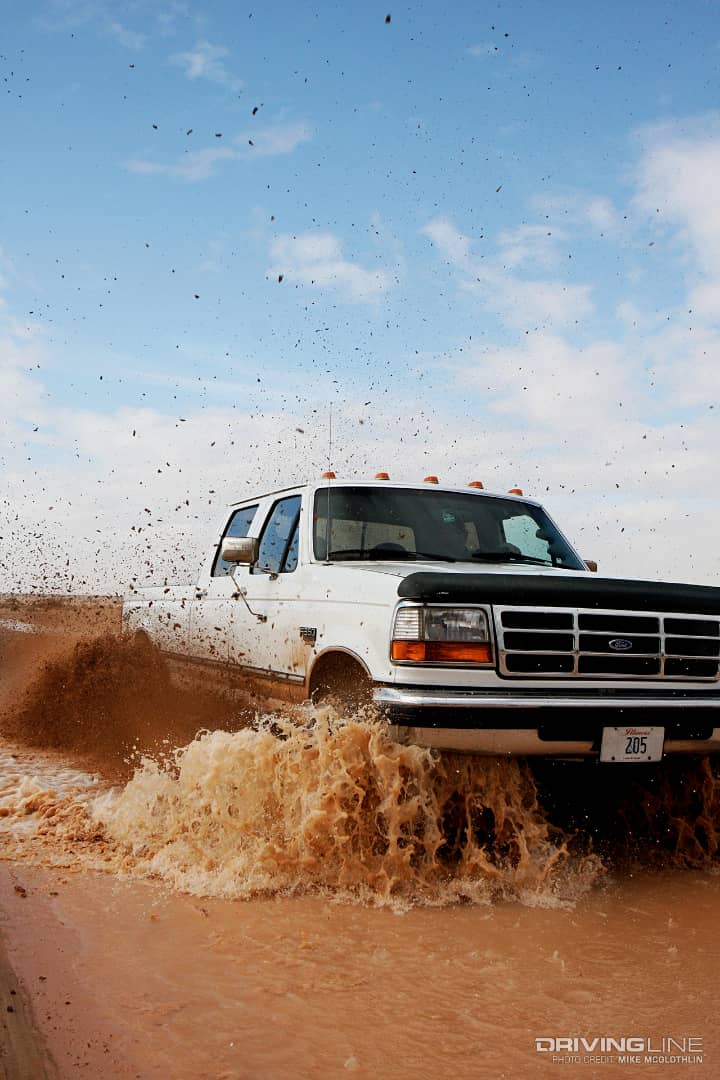 Like the rest of Nitto's Grappler line, the Ridge Grappler's sidewall construction is as tough and puncture-resistant as it gets. And, if you're fitting a heavy vehicle such as a late-model Super Duty, Ram heavy-duty or Chevrolet/GMC HD with them, a dozen options carrying an F load range are available to help you match the GCWR or GVWR of your truck. In total, there are nearly 90 different sizes of the Ridge Grappler to choose from right now, spread out from 16-inch wheels all the way up to 24's.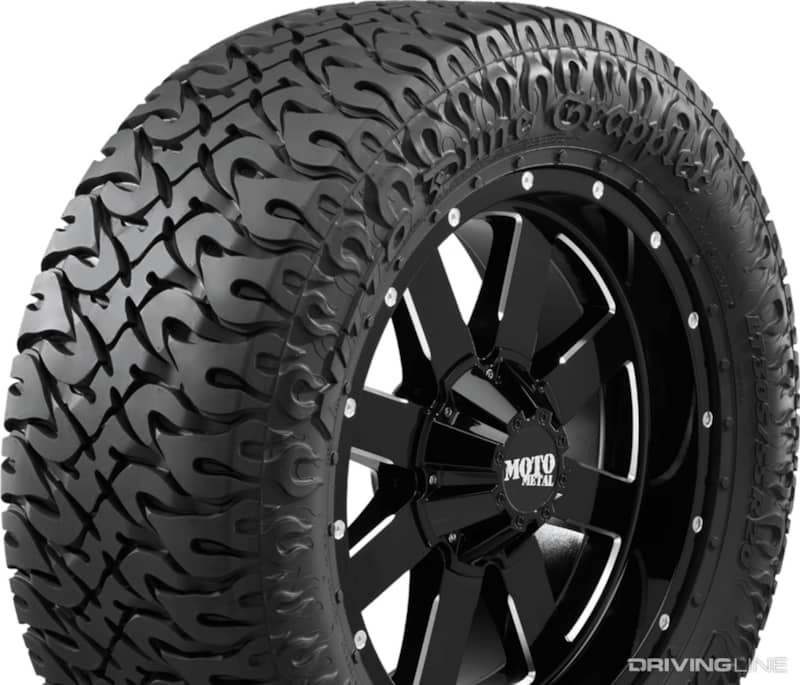 You might not find the Dune Grappler in the trails back east or down south, but in the wide-open West—where loose dirt is plentiful—they shine. In sand, they're great, especially in lightweight applications packing big horsepower. But you were expecting that from a desert-terrain tire, right? Surprising to some, the Dune Grappler also holds its own in hard-packed, moderately tacky dirt. Believe it or not, we've even seen it win at the truck pulls on hard, biting clay tracks. Sizing is limited on the Dune Grappler, but seven options spread across 17, 18 and 20-inch wheels are still on the shelf.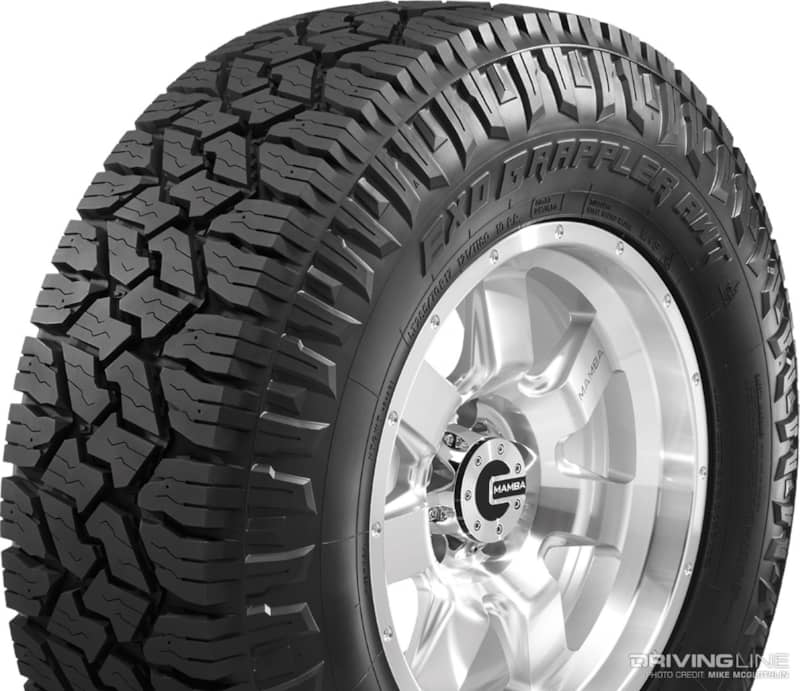 What could be a better doomsday tire than an all-terrain that was specifically designed to offer year-round performance? Nitto's Exo Grappler AWT is such a tire. Its unique, chip-resistant all-weather rubber compound, large lateral grooves and sizeable sipes which give the Exo its Three Peak Mountain Snow Flake rating, three-ply sidewall construction and favorable summertime wear characteristics make it the Jack-of-all-trades in light truck tires. Wet weather performance—with exceptional traction in freezing temperatures, snow and slush—is a strong suit for the Exo Grappler, with pre-drilled studs even being an option. You can find the Exo Grappler for 17, 18 and 20-inch wheels, with every version featuring an E load range.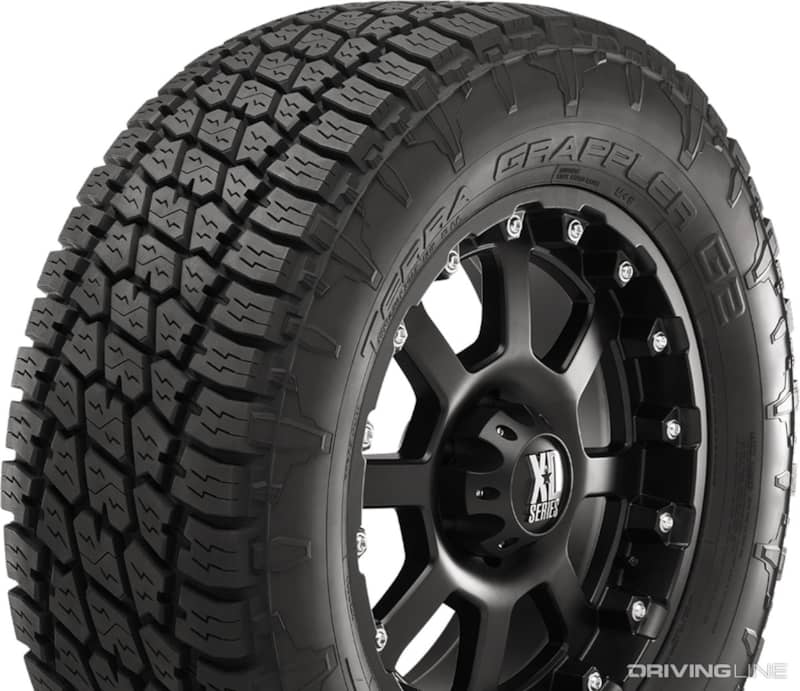 Widely available, full-depth siping and above-average off-road performance sum up the popular Terra Grappler G2 all-terrain. Soupy mud and rocks aren't its favorite place to be, but with sensible driving that puts its staggered hill and valley shoulder lugs to good use it can navigate either to an extent. Both wet and dry performance is hard to beat and they'll likely live the longest of any tire in Nitto's stable. After all, the tire maker basically guarantees you'll get 65,000 miles out of the hard metric size version of the G2. Availability is expansive for the second-generation Terra Grappler. There are fitments for 17-inch to 24-inch wheels and everything from C to even F load ranges. Just take your pick.
Nitto's Mud Grappler and NT420S have enjoyed immense popularity in the diesel truck market. Find out more about it here.