Drag Strip Ready: Supercharged 2015 Mustang S550
The Ford Mustang has been in production for over half a century and in that time it's become not just an American icon but in some places it's also a family tradition. Parents who grew up with one generation of Mustang imparted their love of the muscle car into their kids, who passed it on to theirs, you get the idea. And that's where Victor Valtierra and his 2015 Mustang S550 shown here come into play.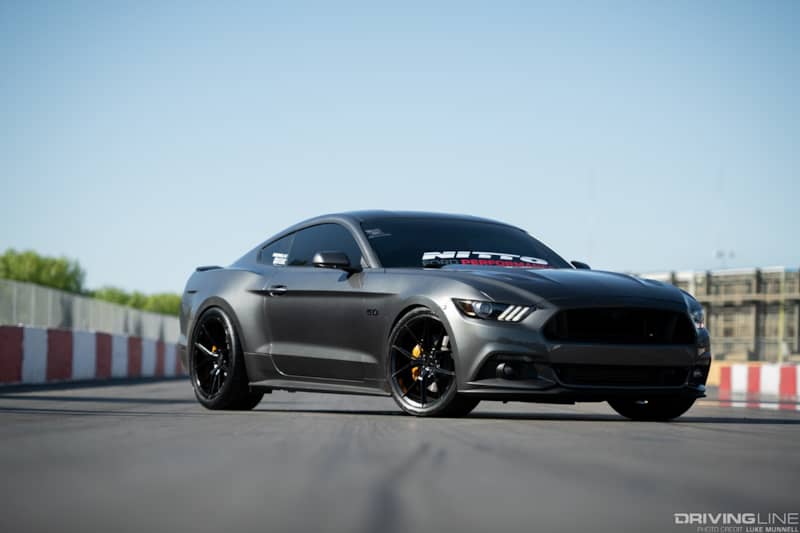 Mustangs run in his family. Victor's dad was into them and so are his brothers. So it's only natural that he'd contract Mustang fever too. But he a more practical motive, too. "It's easy to modify, any little thing bumps up the horsepower like crazy," Victor says. "You don't need to tear into the heads." That's something you'd expect to hear from a newby but Victor knows his way around a garage. He's been working on cars with his brothers since he was a teen, from exhausts to wheels and suspension. All of which came into play on this project, naturally.

Boosting a Mustang
Remember that "any little thing" kicking up the power we talked about last paragraph? In the case of Victor's S550 that meant a Vortech supercharger. Not only would it squeeze more power out of the engine, it's also CARB-legal. As it turned out, installing it was more of big deal than a little thing, though. "Putting that supercharger on was probably the hardest part. At least the most time-consuming," he says. "It took ten hours, by myself. I'd never worked with one before. It was just it, me, and the instructions." He completed the intake and exhaust upgrades with VS47 injectors and a cat black Borla S-type exhaust. More power means more heat which is why he capped off the powerplant with a Mishimoto radiator to keep things cooler.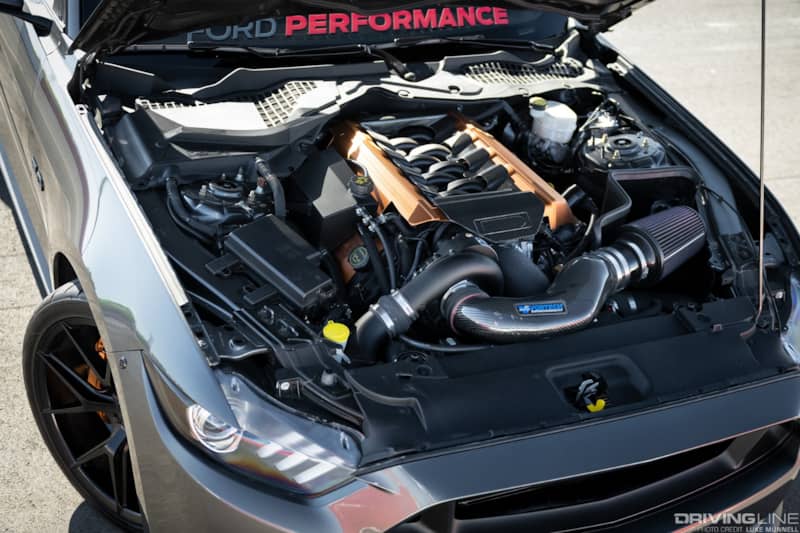 With Great Power Comes Great Responsibility
Or you could say more power, more problems. Engineers design vehicles to handle the stock power put out by the stock engine. Change that enough and you need account for the increased stresses. And not just with a new radiator. In this case, that meant upgrading the transmission and driveline to handle the punishment coming out of the engine. A Ben Calimer Stage 2 transmission with a Steeda Triax were brought in to do the job, as were bronze shift pads and a billet shift rail. Those last two came into play after Victor blew third gear from his last setup and thought it was best to upgrade.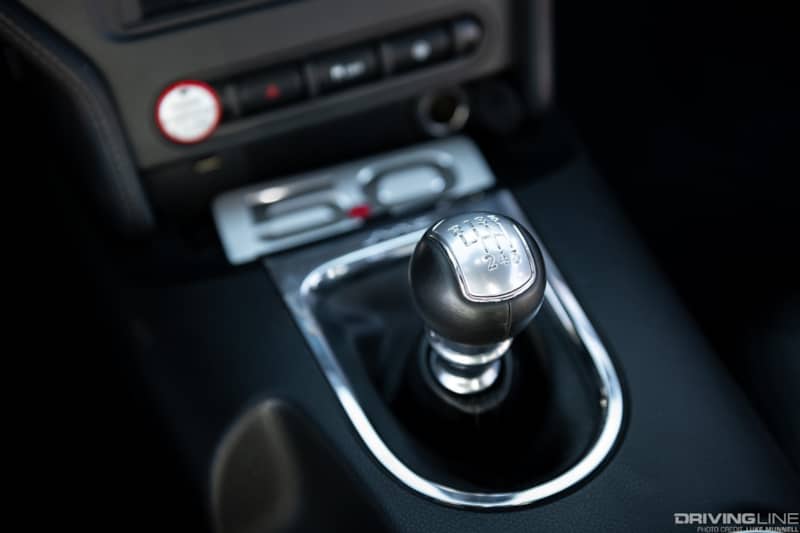 New power also translated into new rear axle and driveshafts. Not because Victor blew out anything stock. This was more of a just-in-case precaution to handle the additional power. Hard launches like the ones he planned for his Mustang tend to do bad things to stock shafts and rear axles. He turned to The Driveshaft Shop, changing in 2000 hp-rated Level 6 axleshafts and 3.5-inch one-piece aluminum driveshaft at the rear to take care of business.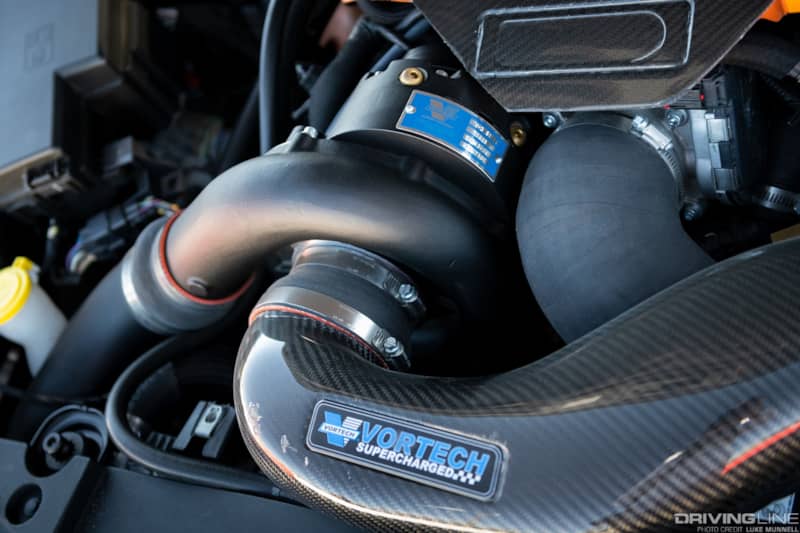 Being Flexible
It's also good to adjust your suspension to your type of driving as well. This is why Victor changed over to BC Racing BR Series coilover shocks, front and rear. They let him set the ride height to where he likes it, whether it's cruising low or higher as needed. The coilover shocks also set the stage for the low stance he likes in the looks department. But they don't work alone.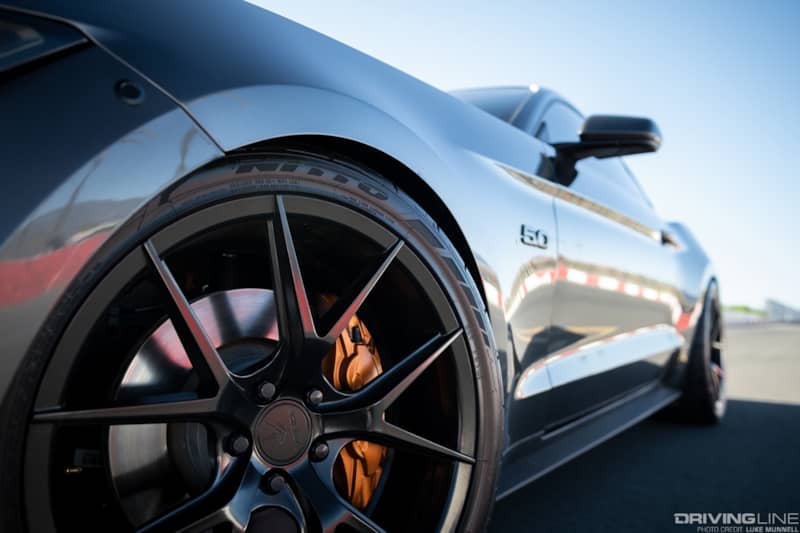 "I love the Mustang's looks, the bodyline; especially the back end," Victor continued. "With the right wheel and tire setup it looks badass." And the Verde Wheels V99 Axis wheels (20x9-inch front with 20x10.5-inch at the rear) on his car don't disappoint. He digs their split spoke design and the fact that there aren't too many of them flooding the market. Their width and offset were deal sealers for him also. Nitto tires get a grip on the asphalt, transmitting the power from Victor's Mustang to the pavement where it belongs.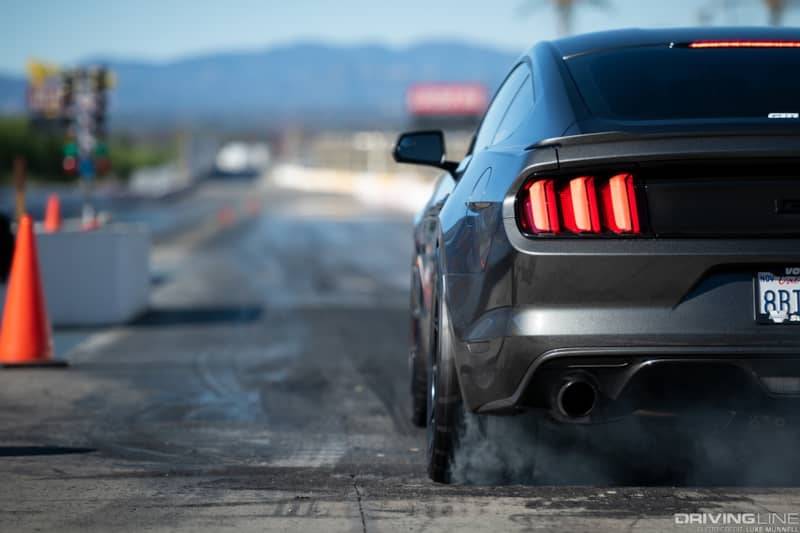 "Those Nitto G2s hold up great. I couldn't be happier with them. The big tapered blocks keep you nearly glued to the pavement," he elaborates. His car rolls on Nitto G2 275/35/20 front tires with Nitto NT555 305/35/20 drag radials at the rear. Victor reins in his Mustang with Brembo brakes up front and stock ones in back.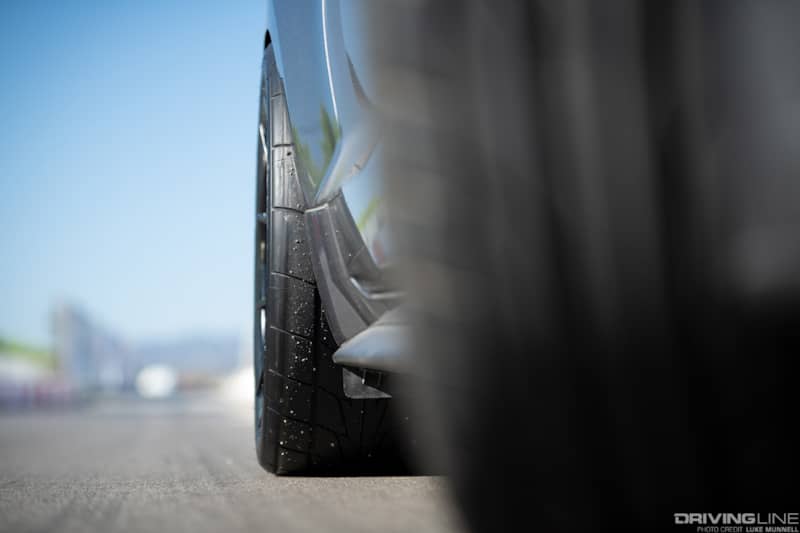 You've Got the Look
And finally, there's his ride's appearance; his favorite part of the whole project. One of the most powerful draws for him to the Mustang was its bodyline. He didn't go to town on his baby with a bunch of carbon fiber bodywork. Rather, he kept it clean.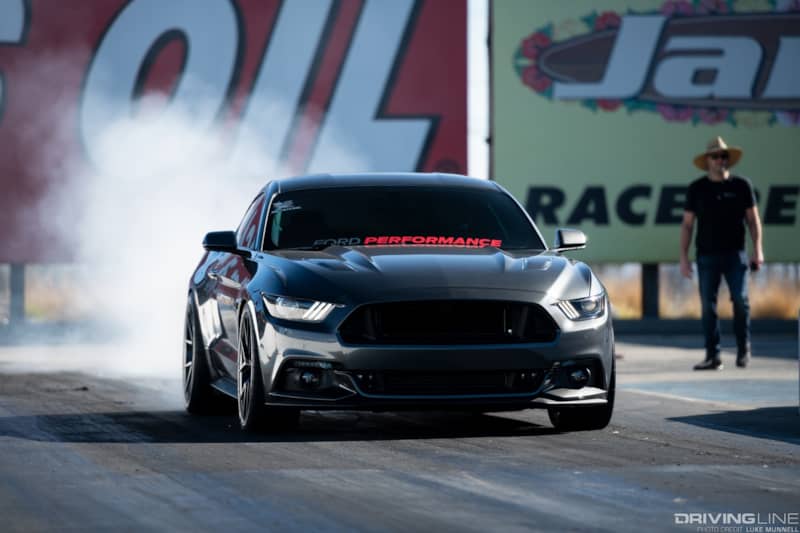 Its biggest aesthetic alteration is the Magnetic Metallic paint job that ranges from a deep, dark gray to almost white depending on how the light hits it. "I didn't want to do a full road racer but I did want looks and power," Victor told us. "That low stance, nice and clean." And that's exactly what he got in this project. Well, that and carrying on the family tradition.