HPDE Basics: Our Modded Secondhand 2016 Mustang GT Is a Budget Track Weapon
It was almost a year ago exactly when I first began modifying my 2016 Ford Mustang GT. And in the 12 months since I've upgraded the suspension, the engine, the brakes, the wheels and tires and more.
In that time I've used the car as a daily driver in the city, taken it on road trips, and spirited drives in backroads. I've also entered in two different autocross events—and finally last month I got a chance to put the car onto a full road course.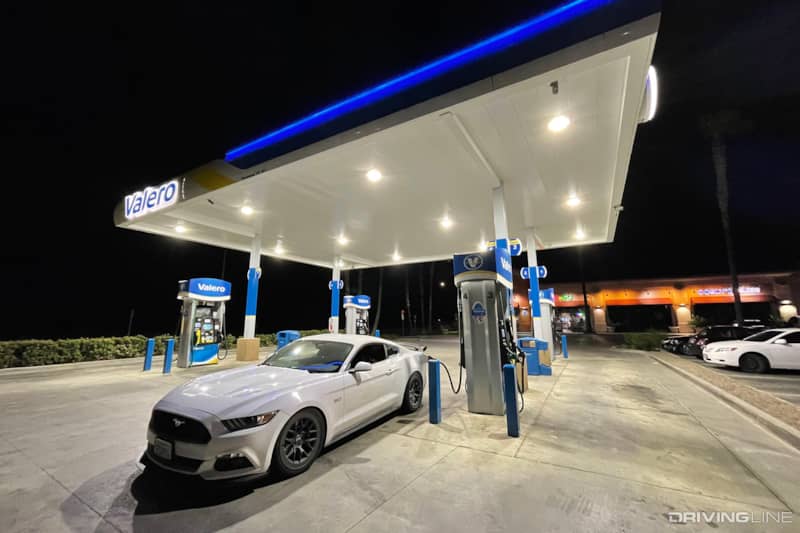 The track was California's Buttonwillow Raceway—the well known CW13 layout that's become the proving ground for America's time attack scene over the last 15+ years.
I certainly wouldn't be setting any lap records at this HPDE hosted by Speed Ventures, but I'd been anxiously awaiting the chance to stretch my Mustang's legs on on the track to see how well all the upgrades worked together.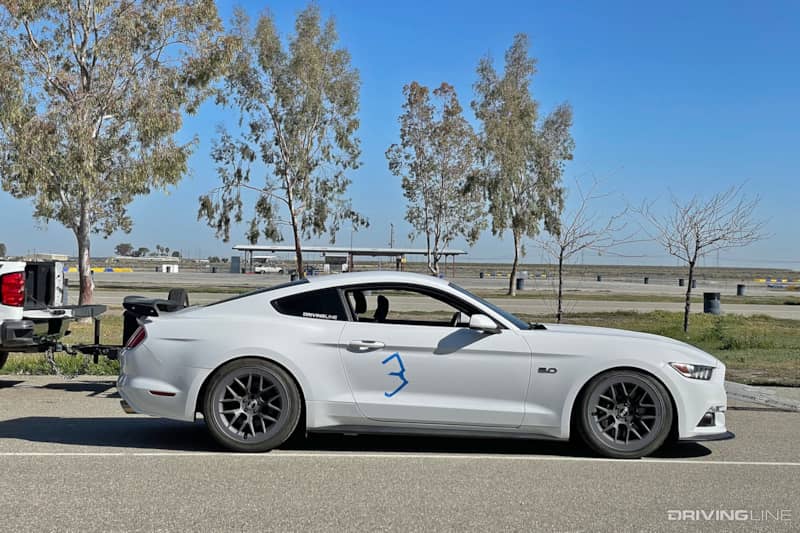 This wasn't my first track day—but it was my first track day in this car, and it would be big difference from the front-drive hot hatchbacks I've tracked before. Nonetheless, I was excited to go, turning my traction control and stability control off before heading out for the day's first session.
Hot Lap Time
When taking your car to a track day, there are two main things you'll want for a successful outing. Yes, you want your vehicle to perform—at least up to the level of your driving ability. But even more importantly you want it to be consistent and reliable.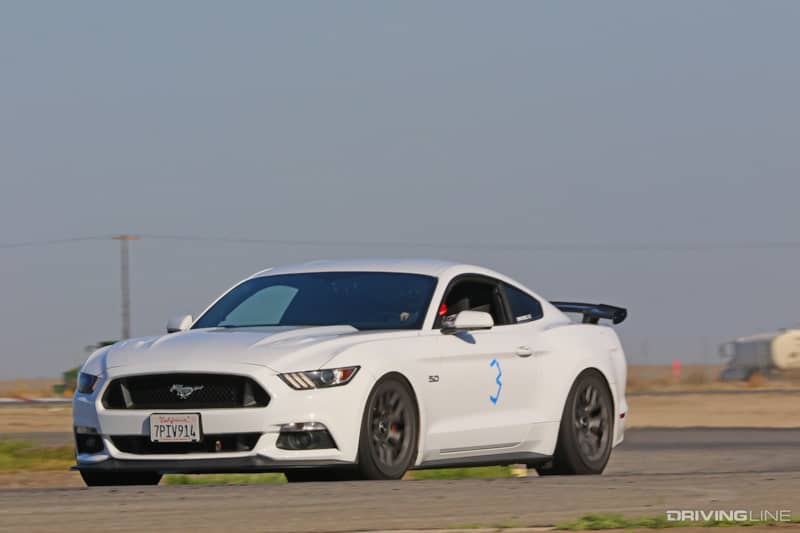 A track day is hard on a car, and it's no fun spending a bunch of your money and time only to be sidelined by mechanical issues or forced to baby your car because parts are being stressed too much.
With the disclaimer that I'm far from a professional driver and take a relatively conservative approach to my hot laps, I'm happy to report that my Mustang handled the day fantastically.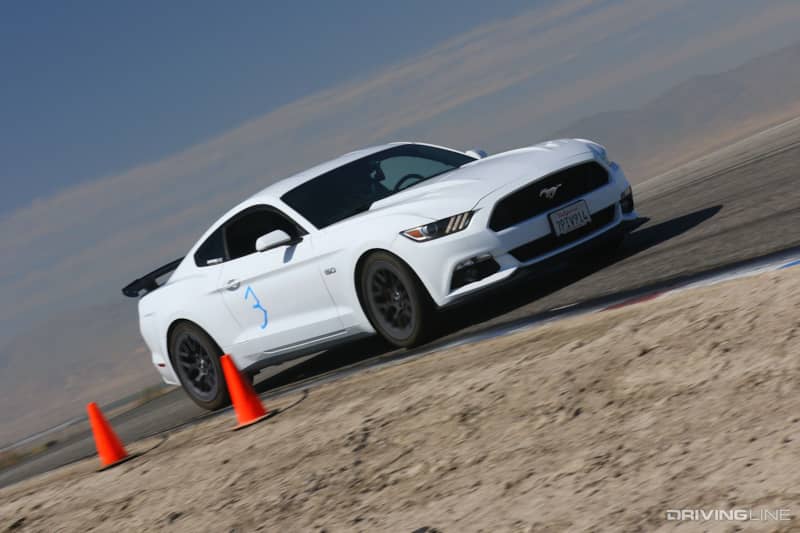 Fast and Fun
While a bone stock Mustang GT with the Performance Package should be able to handle light track work out of the box, all of the mods done to my car helped make it shine at Buttonwillow.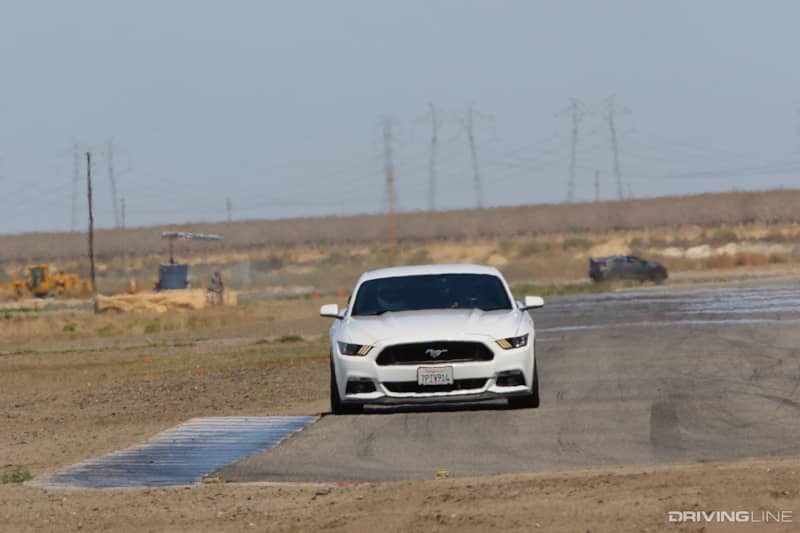 Thanks to my coilovers, Steeda sway bars, IRS upgrades and other supporting upgrades I was able to confidently push the car hard without worry of it biting me. 
The Steeda two-piece brake rotors and Hawk pads also allowed me to get the most of my factory Brembo brakes—and I know for sure one of the areas where I left speed on the table was being too conservative in braking zones.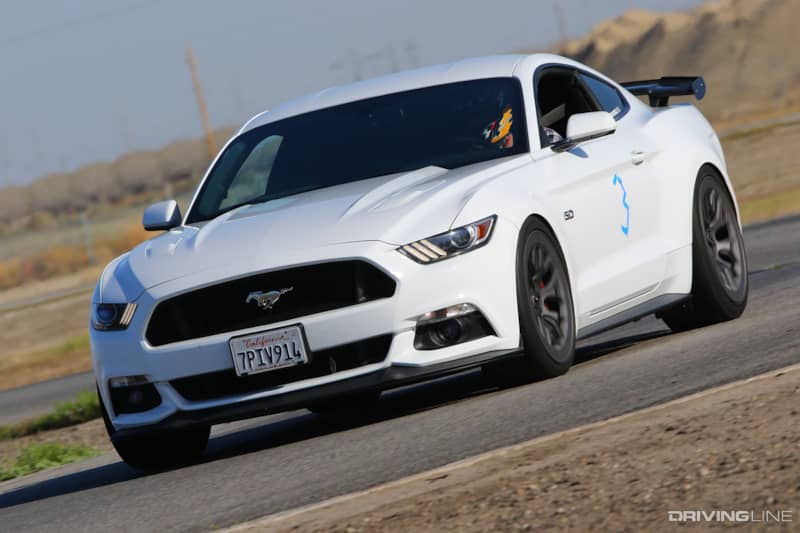 And while my car's power level isn't too far off from stock, the Steeda intake, tune and cat back exhaust made the car a ton of fun going down the straights. 
Testing the NT555 G2 Tire
I was especially impressed with the Nitto NT555 G2 tires. While the NT555 G2 isn't geared toward track day junkies and my 20" wheels are larger and heaver than most dedicated track Mustangs, I couldn't believe how well they performed on the track.
The grip was impressive, especially on the tighter more technical sections of the track and I was able to hang surprisingly well with some of my friends who were sporting more track oriented rubber.
For something that can handle commuting, road trips, autocross and the occasional full-blown track day I was more than happy with the NT555 G2 and they seemed to work especially well with my car's setup.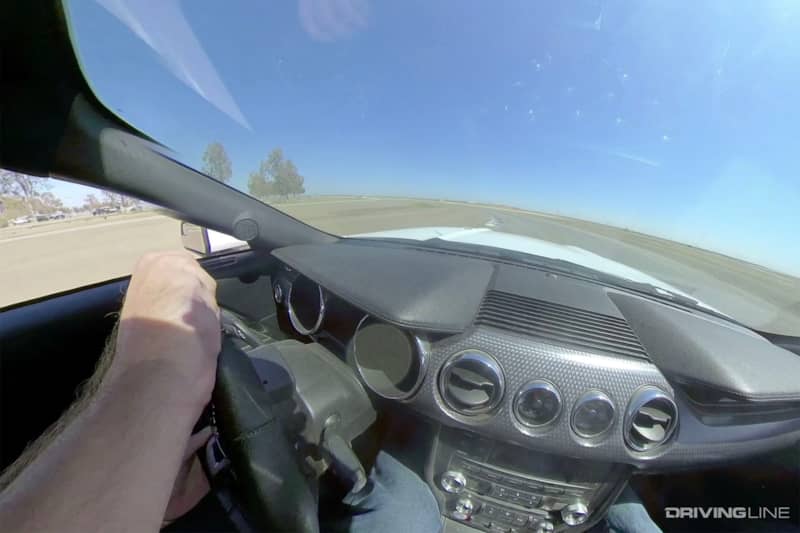 Mission Accomplished
All told, my best time of the day was a 2:09.4 with an average speed of 79.3 miles per hour around the 2.68 mile course. It could have been much better, but given this was my first time with this car on this track layout I'm very happy with the results. Best of all the car didn't miss a beat. I did get a couple warning messages about my differential getting hot toward the end of my 20 minute sessions but some research says it may have more to do with the proximity of my aftermarket exhaust system—and there was no change in performance. Aside from that, the car stayed cool and my brakes never faded, even on that surprisingly warm spring day.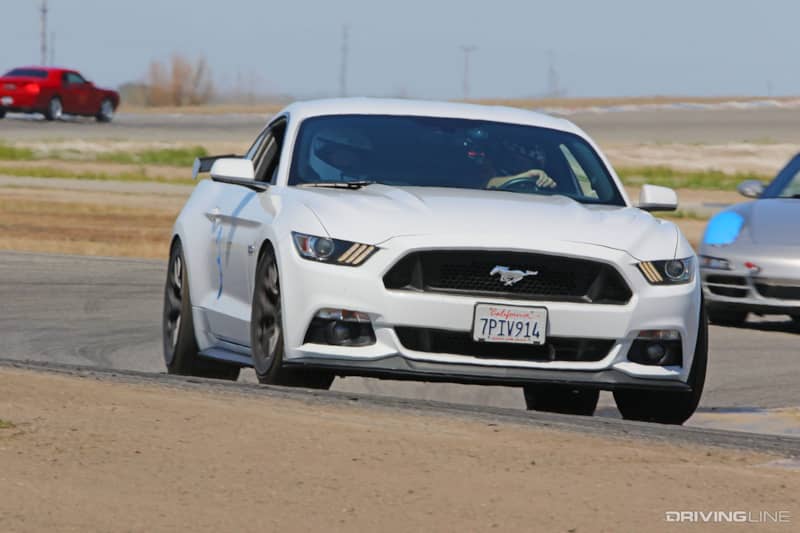 One thing I did notice was my sore body. Because my car still has the factory seats and seatbelts I was straining my whole body to stay in place during hard cornering and that could be felt for a few days afterward.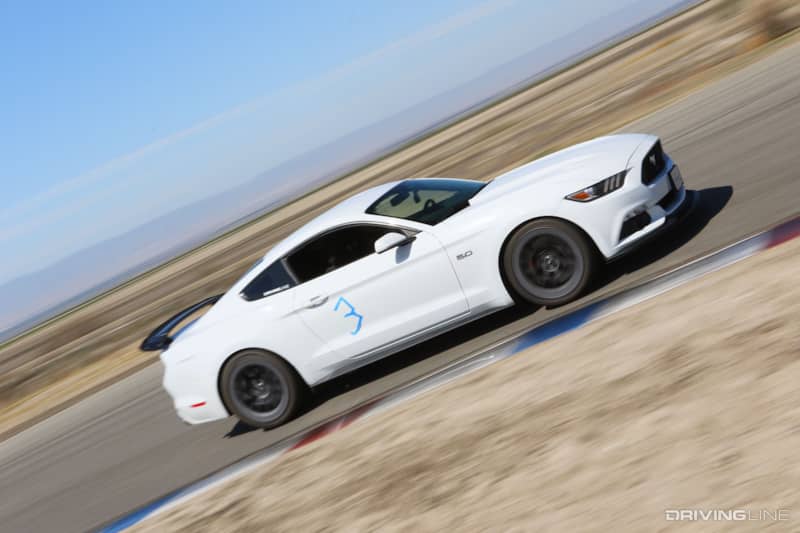 If I'm going to hit the track more often, a better seat is going be a must, but aside from that I couldn't be more happy with how the car performed.
I have, however, started to feel the itch to get a second set of lightweight wheels and some proper track day tires to truly see how much I can wring out of this car - so you can stay tuned for that.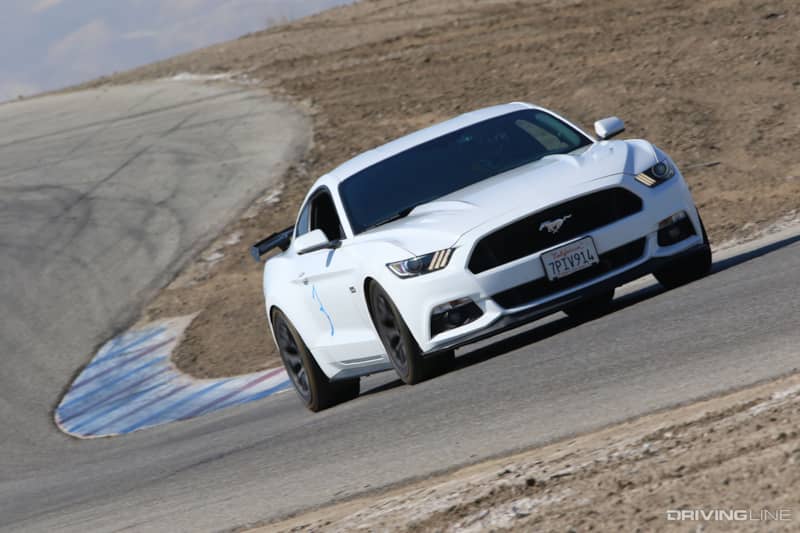 But for now, one year in, I think I've realized my goal of having a car that's as fun and easy to drive on the street as it is on the race track.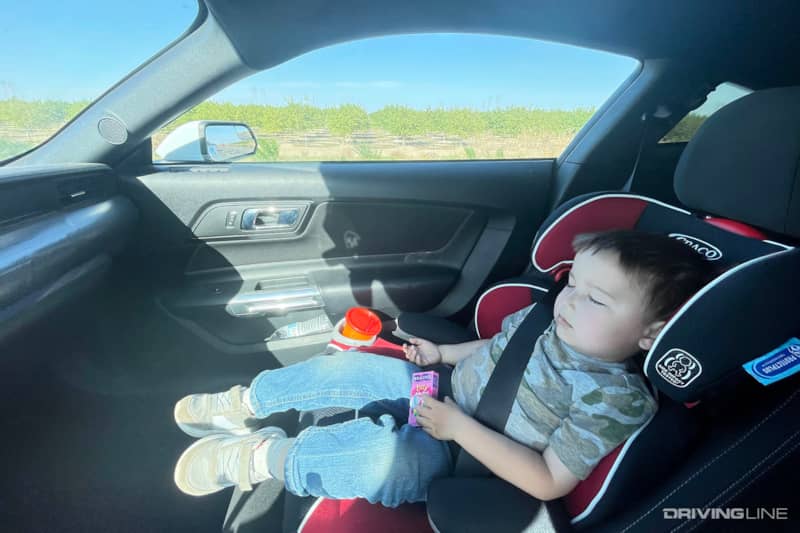 One that can hammer out hot laps, put a huge smile your face and then drive 100 miles home with my son sleeping in his car seat. Mission accomplished.
For a full breakdown of all the upgrades done to my S550, check out the list below.