Dream Team: 2 Generations of Performance Camaros
No matter what generation, when it comes to performance muscle cars, the Chevrolet Camaro has long stood its ground. Now in its sixth generation, the famed muscle car can be found in every form possible at car shows across the country. For those wanting to push their automotive adventures further, past standard shows and lawn chair parking, the popular F-body platform (and now the GM Zeta and Alpha platforms for fifth- and sixth-generation cars) offers the right amount of style, versatility and a flexible foundation to take automotive enthusiasts to another level.
Case in point: Joel Gonzales' first- and fifth-generation Camaros.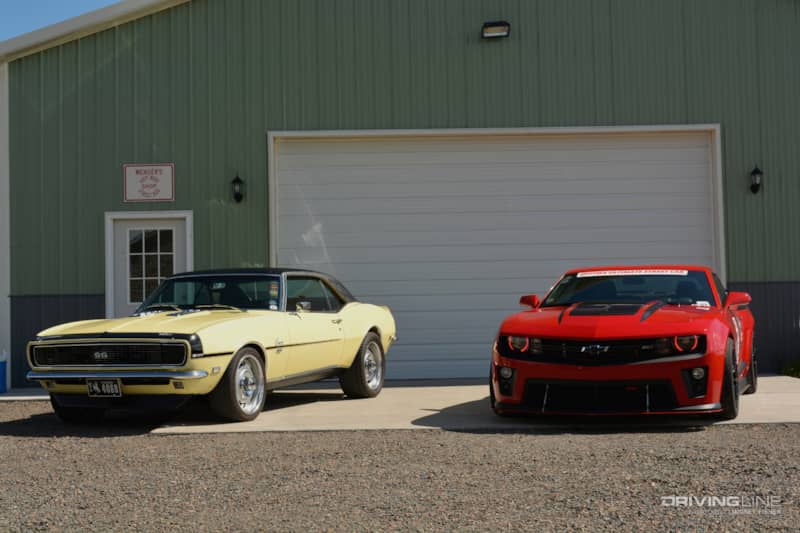 Since being able to distinguish what put the "muscle" in muscle car, which Joel notes was around the age of eight or 10, he's dug the performance-oriented street machines. His love for cars, especially of the Chevrolet muscle variety, has only grown since then. Now more than 30 years later, Joel is the proud owner of these two very special cars: one, a '68 numbers-matching RS/SS Camaro and the other, a '13 ZL1 Camaro ZL-850 Track Spec car.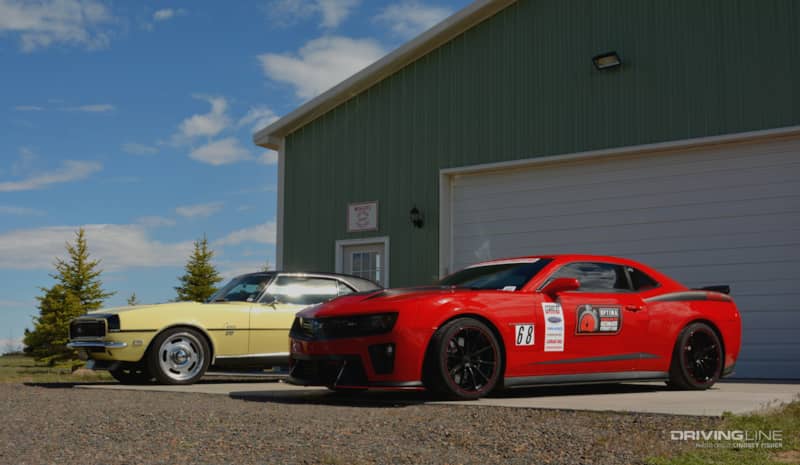 The Old: 1968 RS/SS
"It has always been my dream to own a '67 or '68 Camaro," Joel told us. When the opportunity came to purchase a clean, numbers-matching 1968 RS/SS in Butternut Yellow, he went for it. A rare find in great condition — who could resist? But don't assume this car has been "pampered" since Joel acquired it...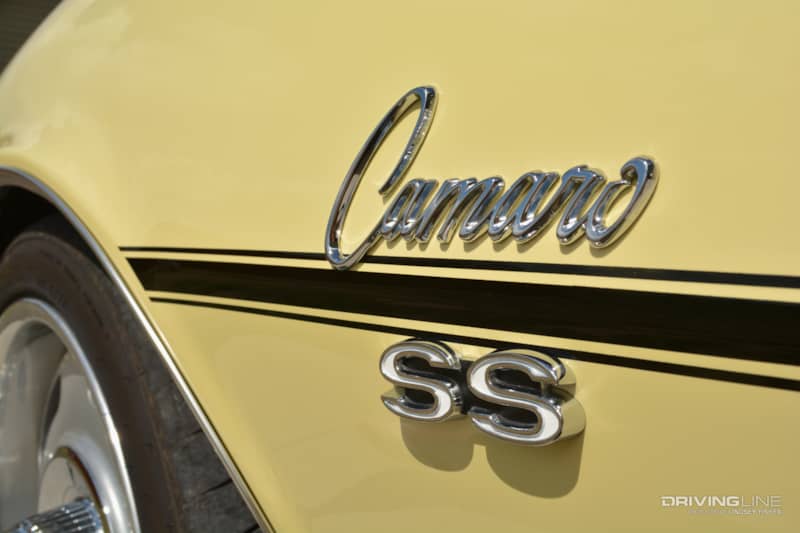 While many collectors would take their newly bought first-gen, numbers-matching Camaro and put it in a protective bubble to preserve it, Joel did almost exactly the opposite: He drove it, and he drove it hard. In fact, when we first met Joel, it was a few years back at the Goodguys Colorado Nationals, and not only had he brought the car out to be seen, but he had brought it out to autocross.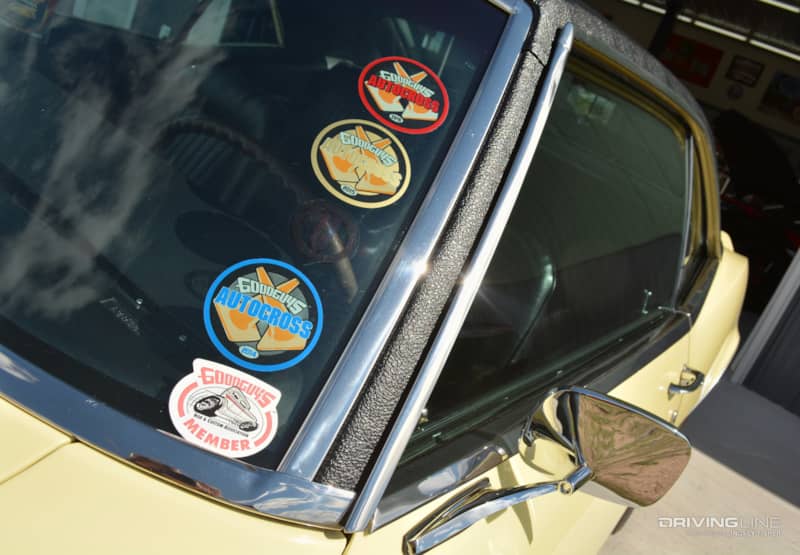 We can hear the sighs, gasps and noise of shaking heads from here, and this isn't something new to Joel. But, it doesn't phase him.
"I catch a lot of flack over the beauty of the car's originality when they see me beating on it on the autocross or driving it out to the job site," Joel admitted. But ask him what the purpose of owning a muscle car is and he'll tell you — it's to drive! 
We tend to agree.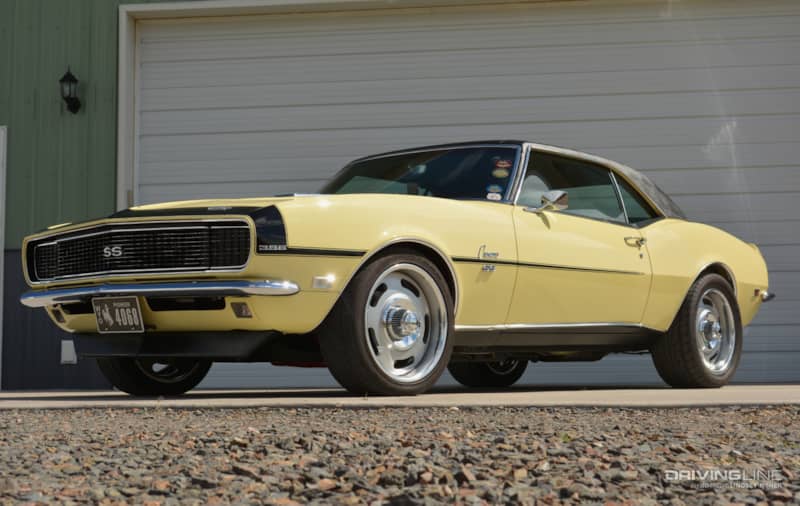 And drive it he does. To make the car more driver-friendly, Joel has outfitted it with single adjustable rear shocks for ride comfort, a Turbo 400 transmission for reliability and 3.08 gears fitted inside the stock Positraction rear end. Other than that, the car is bone stock. Err, sort of...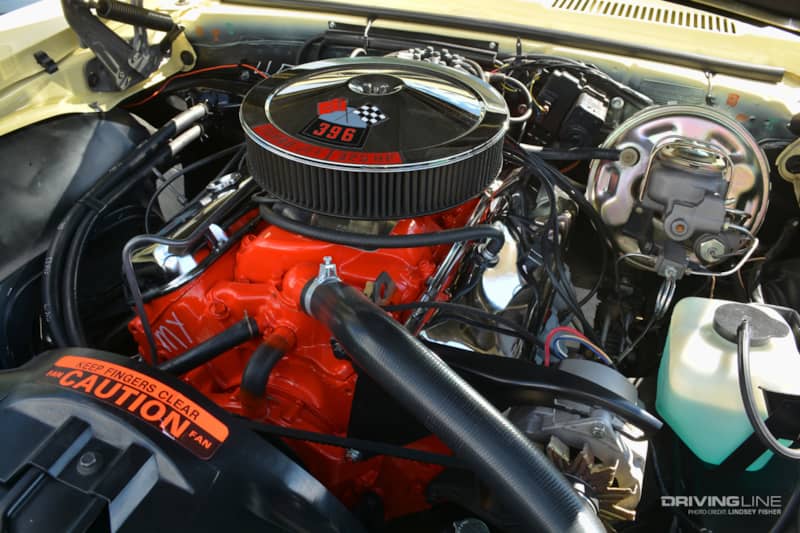 Under the hood of the Camaro is that healthy numbers-matching 396ci V8 we mentioned, which has recently been bored 40 over. Before the car went in for this latest tweak, it was producing just under 300 hp. The recent bore won't be dyno-tuned until it's fully broken in, so we can't give you the exact horsepower, but we can tell you that it certainly seems a lot fiercer!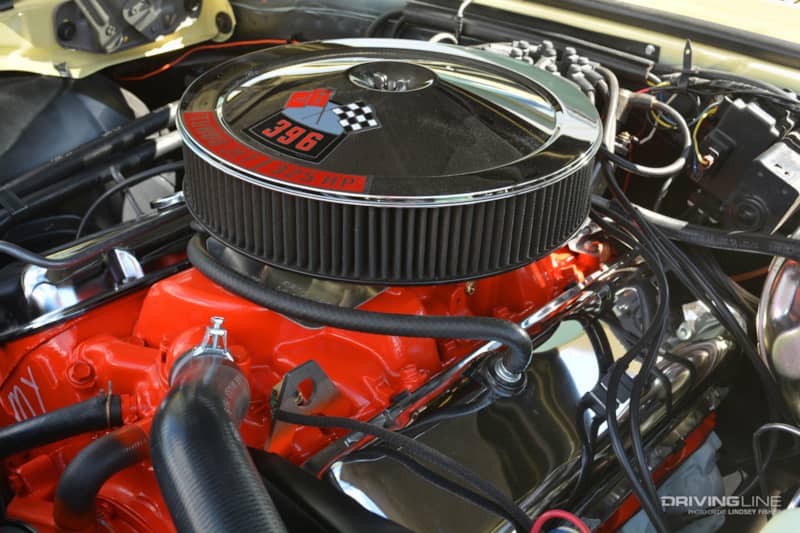 Of course, if you're going to autocross your Camaro, even a numbers-matching, first-gen RS/SS, you've got to have the right wheels and tires to get the performance to the ground. For this, Joel opted to go with 18x8-inch front and 18x10-inch rear Circle Racing 90SL Rally Series wheels wrapped in Nitto NT555 tires, sized 225/45/R18 and 285/40/R18 respectively.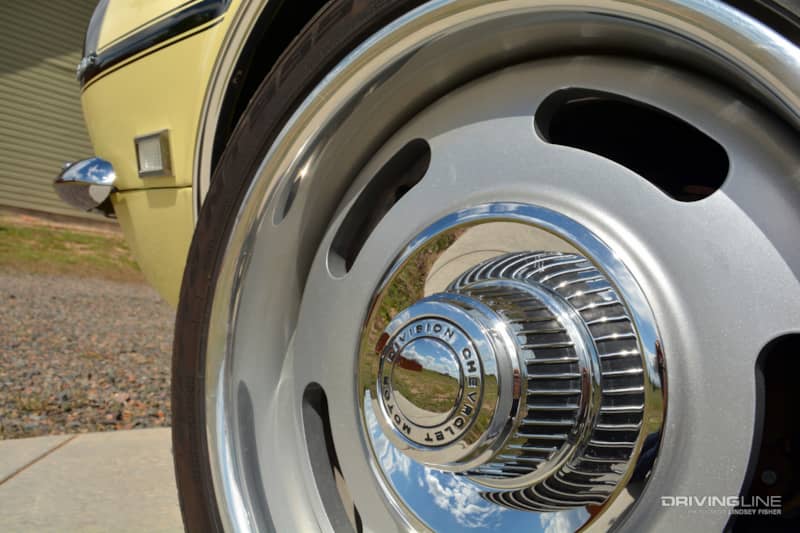 "On the '68, it was just a good fit and look," Joel explained when asked why he chose Nittos. "They gave it a beefy muscle car look." He also noted how Nitto's price point, durability and drivability played a part in his decision.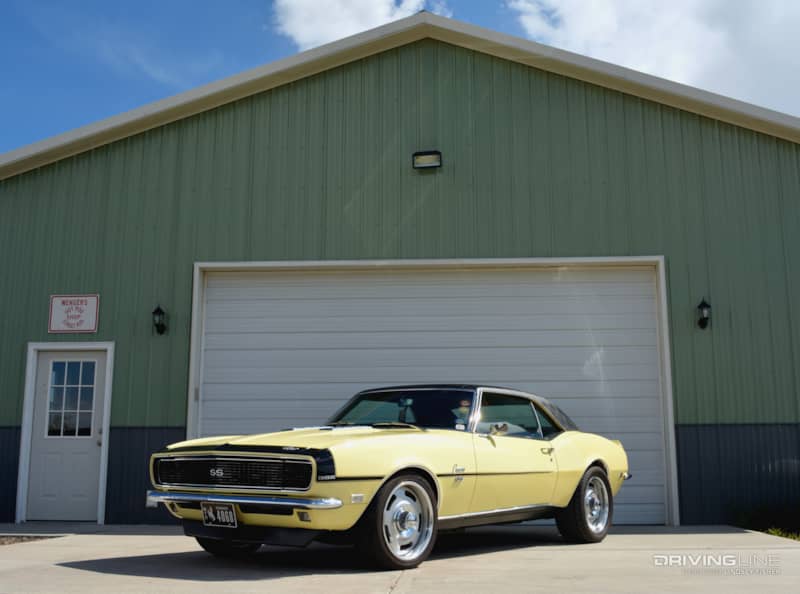 For now, the '68 is going to remain mostly stock — so long as the original 396 under the hood keeps cranking along. If it were ever to blow beyond repair (and that's a big "if"), Joel told us he'd put a LS in, backed by a new-age transmission and a whole new suspension system.
The New: 2013 ZL1 ZL-850 Track Spec Car
On the other hand, the 2013 ZL1 Joel has is fair game for whatever modifications his heart desires.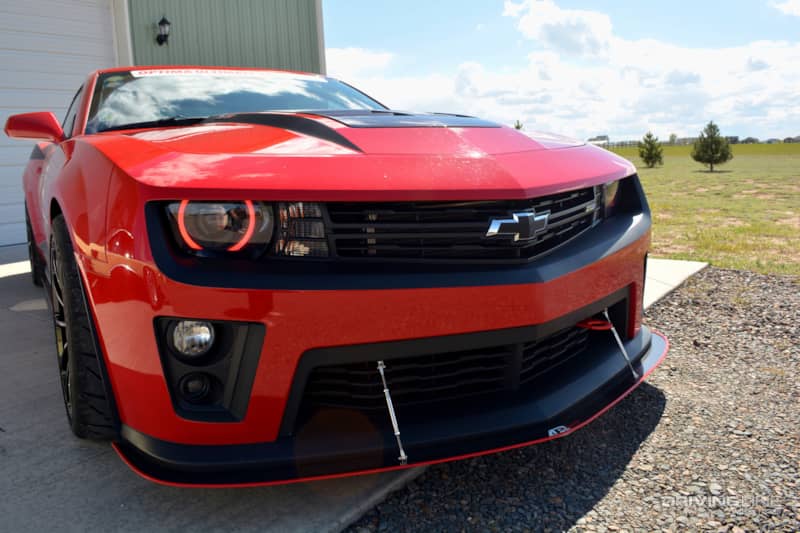 Joel's ZL1 has been set up with performance driving in mind. Featuring the supercharged 6.2L Chevy LSA V8 from the factory, the car has been significantly upgraded with a JDP Motorsports Track Spec package, which includes a LSX Positive Displacement Supercharged Stage II 3-bolt camshaft, VMAX CNC ported throttle body, Injector Dynamic direct injectors, Kooks long tube headers with race cats, Melling Performance oil pumps, a Ron Davis LSA heat exchanger and a D3 Performance High Capacity Supercharger Reservoir — just to name the big ones. In total, the engine now produces 850 hp, which translates to 734 hp and 707 ft-lbs of torque at the rear wheels.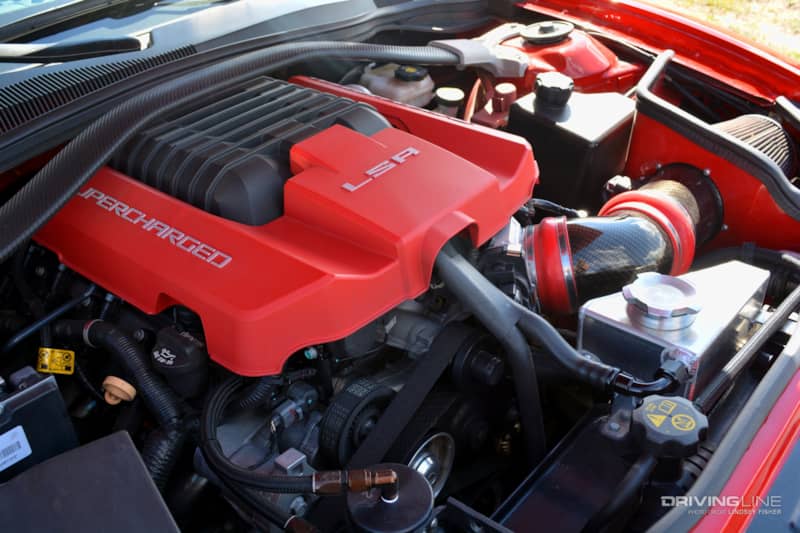 Other upgrades to the car include a full Detroit Speed Engineering front and rear suspension system with added JDP Motorsports rear trailing arms, bushings and sleeves; a Roto-Fab air intake; Brembo brakes with Hawk brake pads; 19x12-inch Forgeline GT1 5-lug wheels wrapped in 305/30R19/RE-71R tires; the aero package that comes with the JDP Track Spec upgrade, which includes a front splitter, side skirts and a Z28-inspired rear spoiler, as well as body graphics; and an RPM Stage 6 transmission with a Street Slayer triple-disc clutch.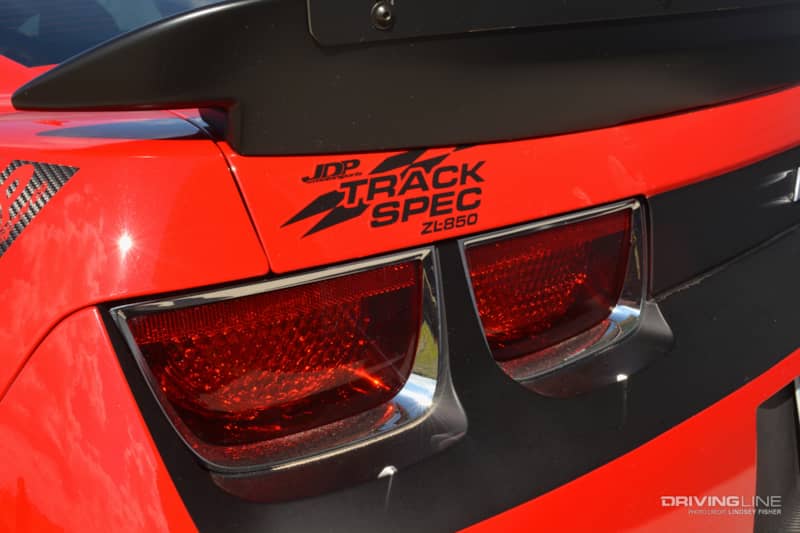 "This car is built to tear up the track and be competitive, yet is driven daily and can get you 24 mpg when I'm being nice to it," Joel said. Why'd he build it this way? Well, he wanted his car to be different than every other 600 hp modern muscle car out in the scene these days. And he wanted to autocross it, road race it and conquer speed stop challenges with it — all of which he does through the Optima Ultimate Street Car Association (OUSCA).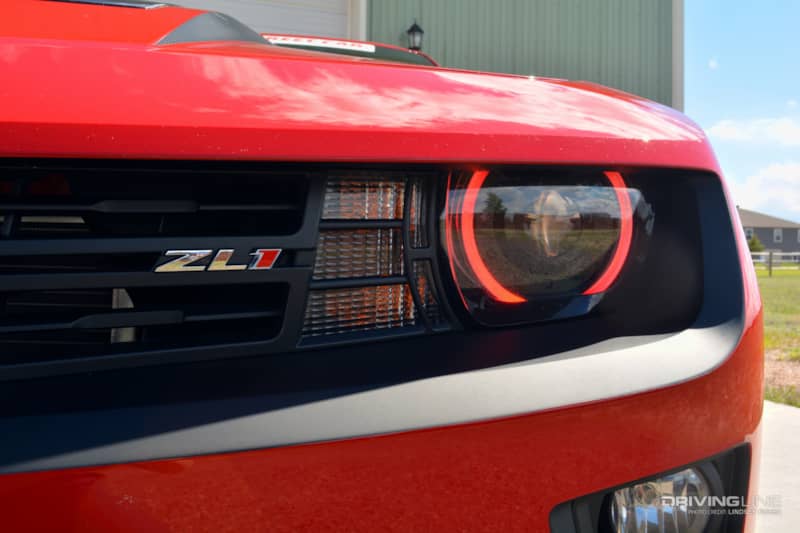 Whether you're into old-school or new-school muscle, these two Camaros are certainly too cool to ignore — a fact that Joel at least partially attributes to his fellow Cheyenne Rods & Customs club and Camaro Club of the Rockies members Andy, Bryan, Donny and Doug.
"I don't like being behind," Joel explained. He also gives credit to his wife Janaia for supporting his hobby. But ultimately, the real reason behind building the cars is that Joel believes in driving "the hell out of your rides" and that there's just no beating that "smile it puts on my face when it sits you back in the seat."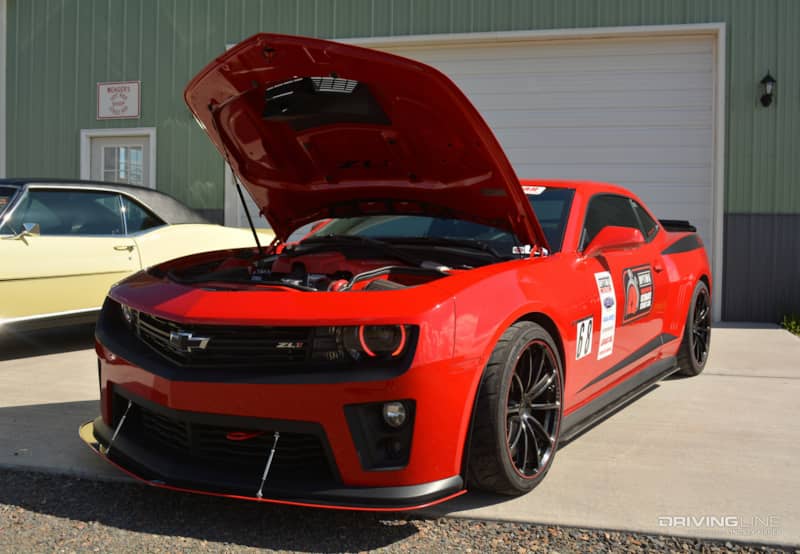 We couldn't agree more!
To see more of this Camaro dynamic duo, view the photo gallery below.