Driving Line/Nitto Track Day 2019
Come one, come all- any make, any model or any year car. If you love to race, and use Nitto tires, you were invited to a free Driving Line/Nitto's enthusiast track day at Chuckwalla Speedway we held in October.
Did we mention it was free? All that attendees had to do was let us know they were going to be there via Facebook, show us their Nitto tires, and they were able to do as many laps as they could before we closed the day at sundown.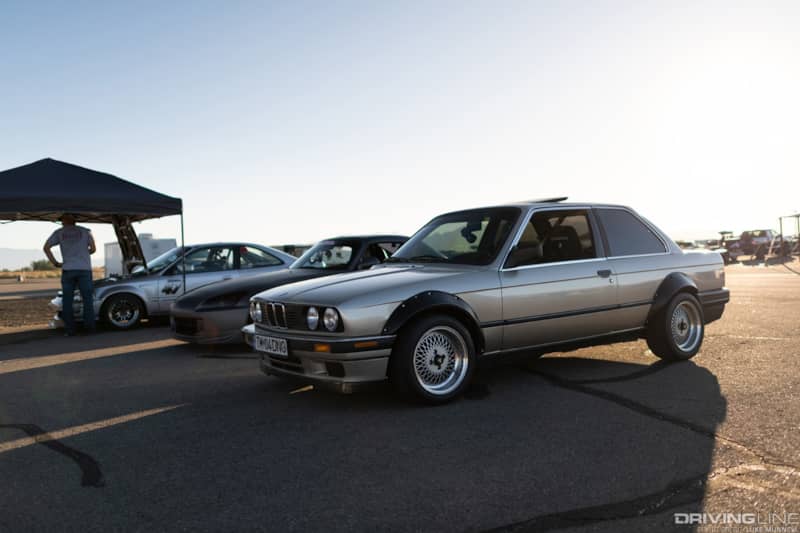 It was a beautiful day in the desert to race cars with temperatures in the 80s. About 75 people showed up and there were quite the variety of cars. Hondas were out in force (many from the VTEC Club), a large number of BMWs, Mazdas, and a small contingent of American muscle cars were present to take on the curves of Chuckwalla with their Nitto Tires.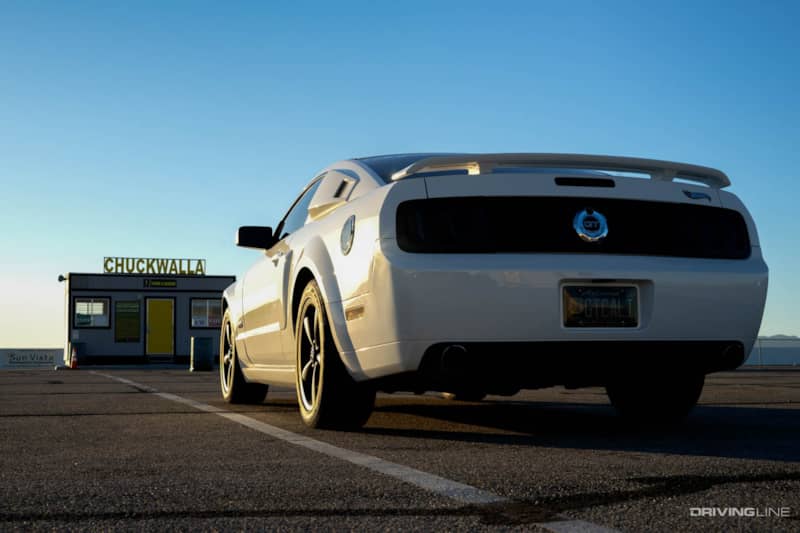 And, speaking of tires, the NT01 ruled the day, but we also saw a few sets NT555 G2s and NT05s tearing up the course. If you've ever been to a track day in the past, you'd know that it was a perfect number for everyone involved to get in as many runs as they could possibly want.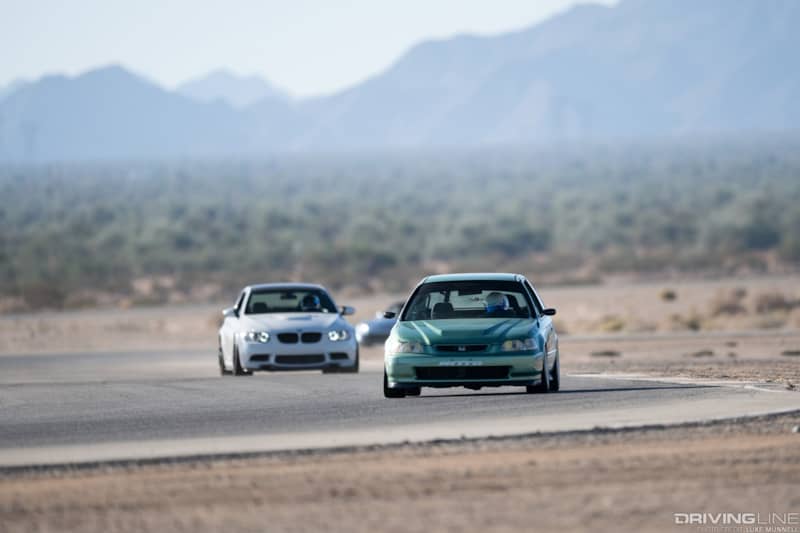 We certainly had a great time, and from the smiles of the participants that radiated throughout the day, we know the drivers had fun, too. Follow Driving Line on Facebook to get news of when our next Nitto track day is taking place.
Click here to see some of our previous track Driver Battles.