Nitto NT01 DOT Compliant Competition Track Tires Reviewed on a 2019 Corvette Z06
A few months back, Christian Hudnell pitted his 2019 Corvette Z06 against Paul Aquino's Evo X at Willow Springs in a Driver Battles Time Attack. You can watch the video to see how that played out, but today we're talking with Christian about how well the 'Vette's Nitto NT01 tires handle the punishment his Chevy rocket ship puts out to the pavement.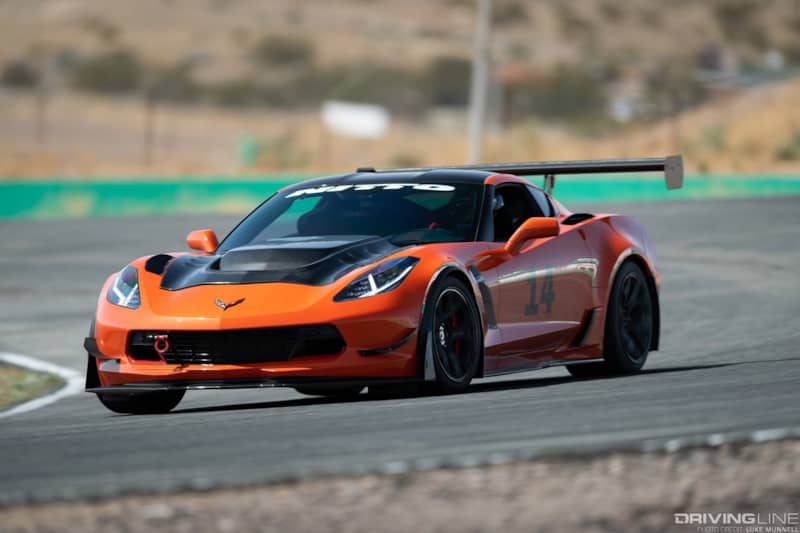 Live Long and Prosper
Nitto designed the NT01 as a competition tire that balances consistency, traction, longevity, and heat cycle performance. Fast, consistent lap times are its jam. Beyond that, Nitto also reduced the bad effects of heat build up using a combination of construction and compound features. Nitto's years of cutting-edge tire technology experience is built into every tire, giving drivers the confidence to push their vehicles to its limits.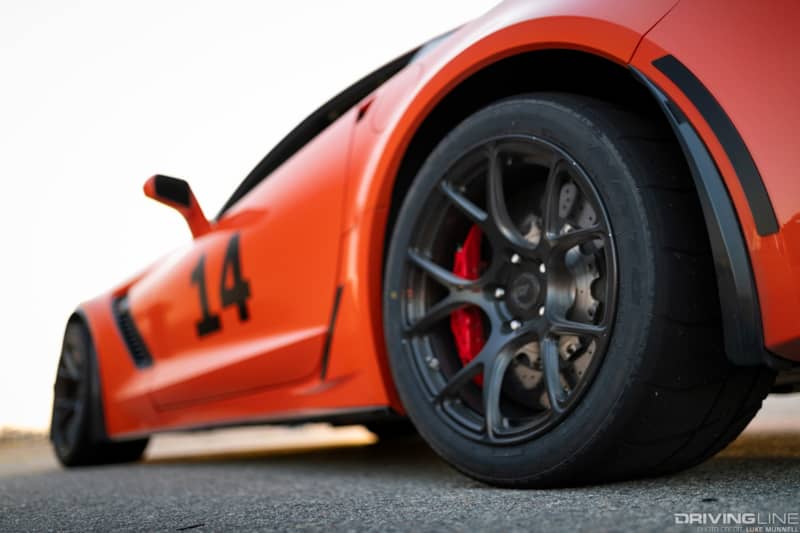 At least, that's what Nitto Tire aimed to do with the NT01. But is the tire really that consistent? According to Christian Hudnell, that would be a big "yes:" "I love the NT01's consistency the most. I've had other tires on my car but there's something about the NT01s that makes them feel very consistent. If I do ten laps, they give me the exact same feedback on all of them. If I do hot laps from two to ten, they're consistent. As a track racer, I value that because it lets me know what I need to work on as a driver at all parts of a track."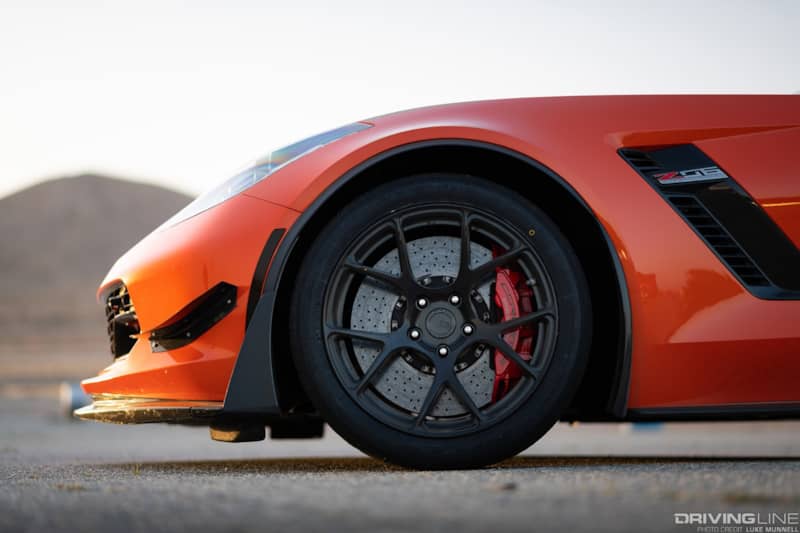 He's Going the Distance
Any good tire is reliable for its intended purpose but for how long? Track racing goes through tires like I stack plates at Hometown Buffet. No one wants to toss out dead rubber after one day at the track. "My second favorite part of these tires would be the tread wear level," Christian says. "It lasts a good amount of time. I've done two track days on them and there's still a lot of tread left. When you can find consistent tires that keep a lot of tread, get them. I feel safe on these tires. The performance is awesome." Christian has Nitto's special rubber compound to thank for that.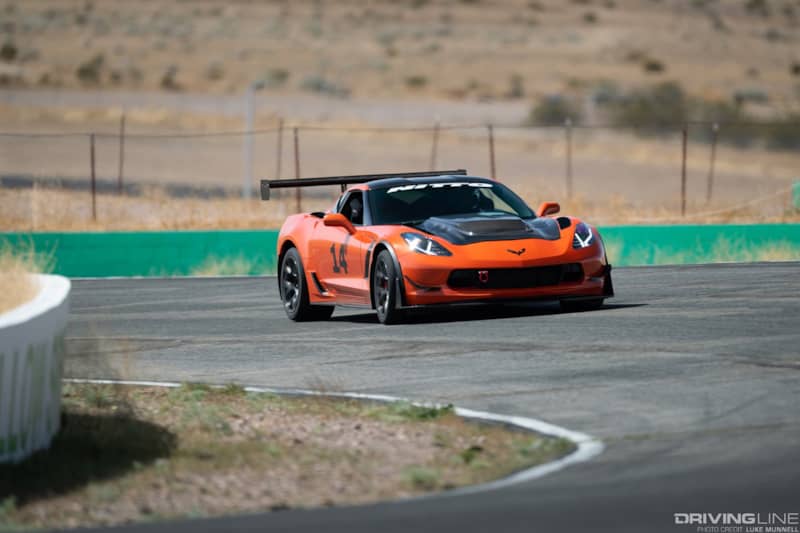 Block Party
Nitto also gave the NT01 large shoulder blocks, too. That's because "more is more" when it comes to contact patches and the track. Those blocks are part of why the tires grip so well. "The grip goes into the confidence factor. On the street or track, the grip is always there no matter what. It's very tight, lets you feel the tires. Kind of like a dancing partner that lets you know where to go. The tires aren't loud at all." The end result for the larger contact patch is excellent performance on dry pavement, whether you're accelerating, braking, or running through corners.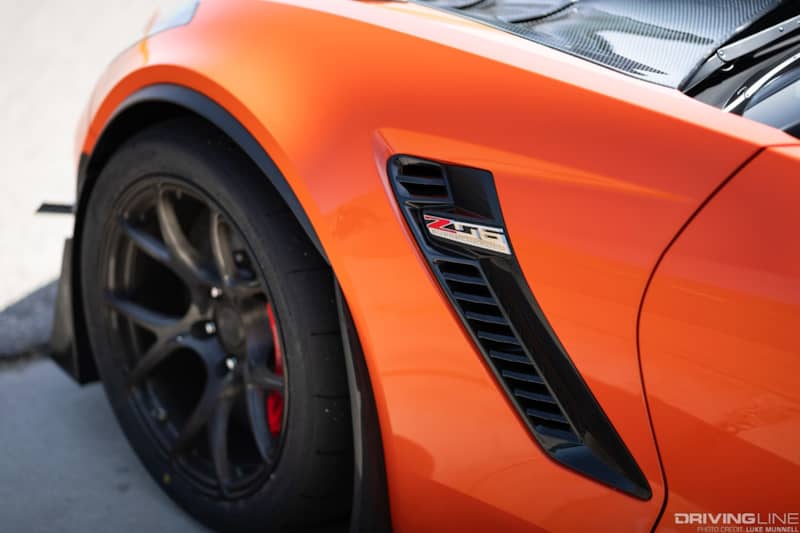 The fun doesn't end at the track, though. The same characteristics that make the NT01 a successful race tracker also come into play on the street, at least according to Christian Hudnell: "Again, to piggyback off my first point, they're consistent, whether I'm daily driving, on highway, or at the track, it's always consistent. The tire is very usable in any of those environments. All of the drives are smooth. I have two sets: one for daily driving, one for the track. Both sets of tires operate really well in both environments. They always feel comfortable and always give me comfort in any situation. I've never had a puncture or an issue with the NT01s. When I'm driving this expensive car, I want to feel safe and they do that."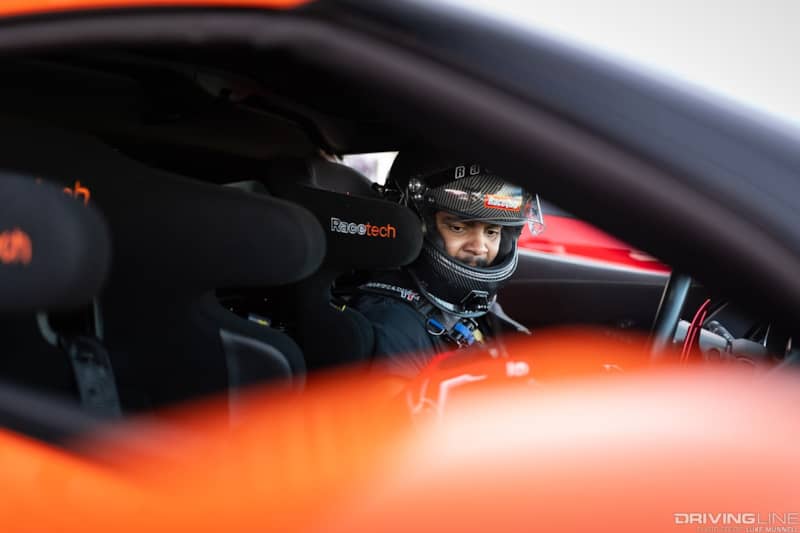 Given how much a stock 2019 Corvette costs, who can blame him? And once you factor in the costs of the customization he's invested into making it even faster and more fun to drive, you can see why Christian wants a tire like the NT01 for his baby. If you want to get the full story on what he's had done to it and why, check out the story on his Corvette Z06 here.