East Coast Everyday: Female-Built 4Runner for the Mud, Trail, and Street
As explosive as both off-roading and overlanding have become in the American automotive landscape, the demographics, perhaps unsurprisingly, still skew heavily male. Although there are plenty of wives and girlfriends that happily join in on the fun, self-initiated female off-road enthusiasts aren't as common.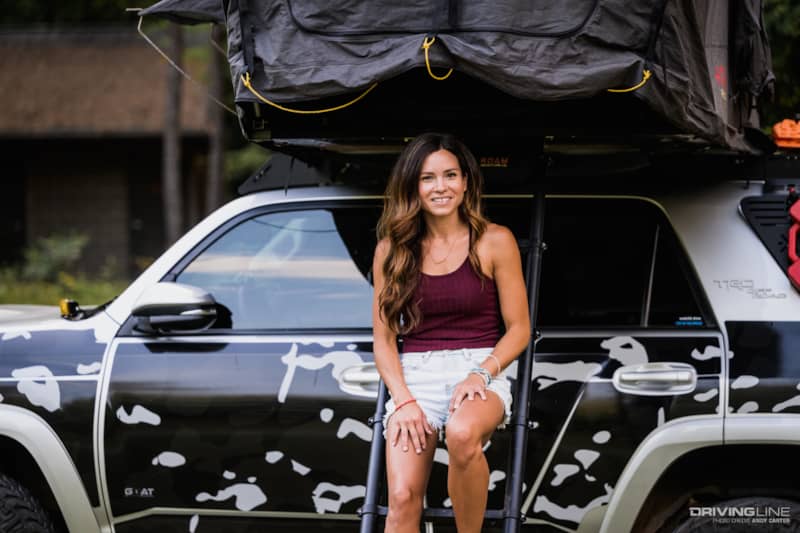 The owner of this 2018 Toyota 4Runner, Ashley, is out to change that. A long time outdoor enthusiast, she saw overlanding as a chance to combine a multitude of her hobbies. Although the Toyota 4Runner needs no justification as a starting point for a rig, she asserted, "I've always loved the 4Runner, but I finally decided to buy one when I was needing a reliable vehicle that was big and capable enough to haul all of my mountain biking, trail running, and camping gear to remote trails in North Georgia."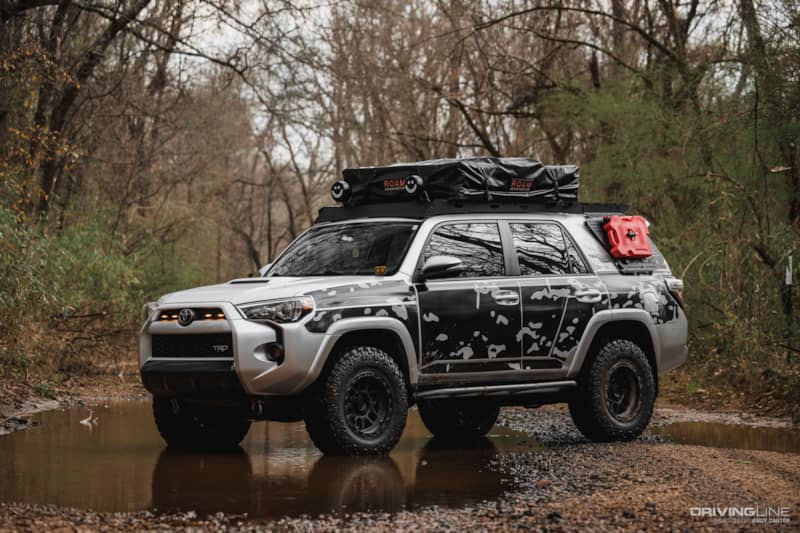 Made for Travel
When building a rig for East Coast trails, there's a point where one has to decide how far one is going to push a vehicle into the wooded trails and mud, both of which can transform a daily driver into a "dedicated" hobby vehicle. Not afraid to venture into some seriously sticky situations, Ashley set out to put together a capable, but balanced, build.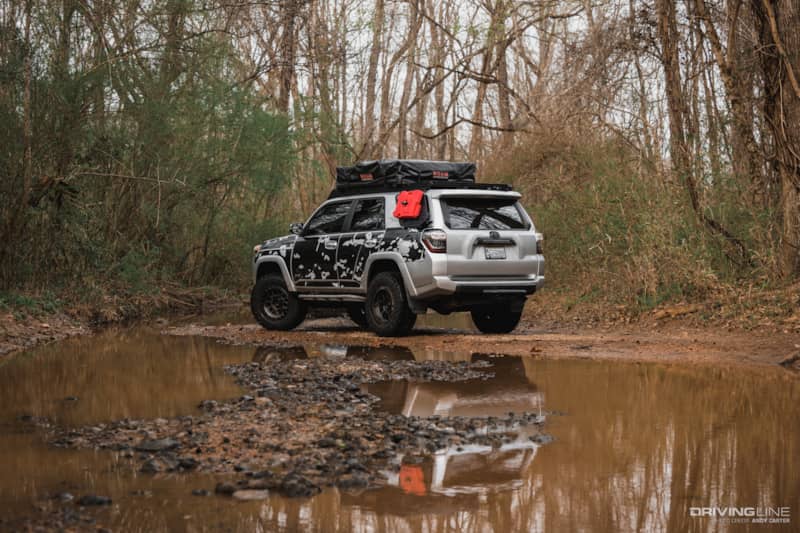 "I love taking it off-roading on some of the more technical trails, but personally, I feel like the 4Runner really shines and I have the most fun combining trail riding and camping in remote locations," she said. "Keeping it as a functional overlander has been my priority. My most memorable trips have been an overlanding trip through the Blue Ridge Parkway, and this spring I took it on a solo trip to Utah where I lived out of it for two weeks. After that test, I wouldn't change a thing about my setup!"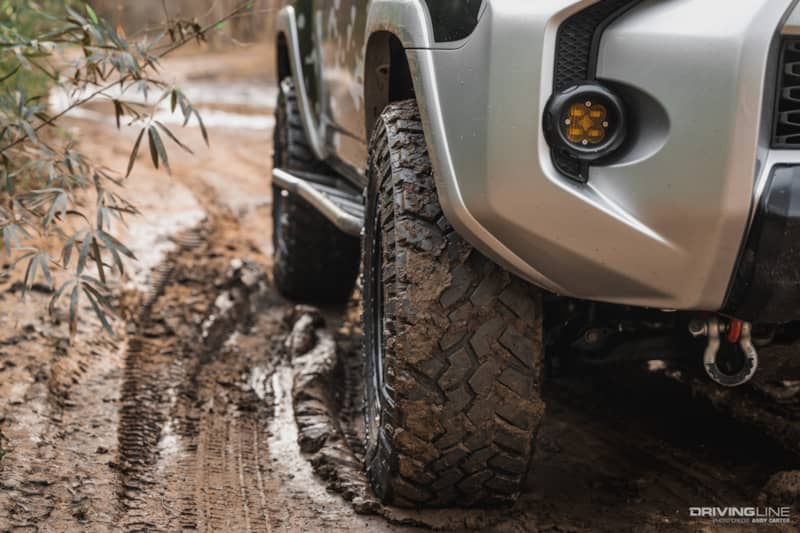 Built for Anything
In keeping with tried-and-true brands, Ashley installed a Dobinson's lift kit, choosing 2.5" lift for the front and 1.5" for the rear. A set of SPC adjustable upper control arms improve suspension travel, handling, and tire wear while also making room for the upsized mud-terrain tires.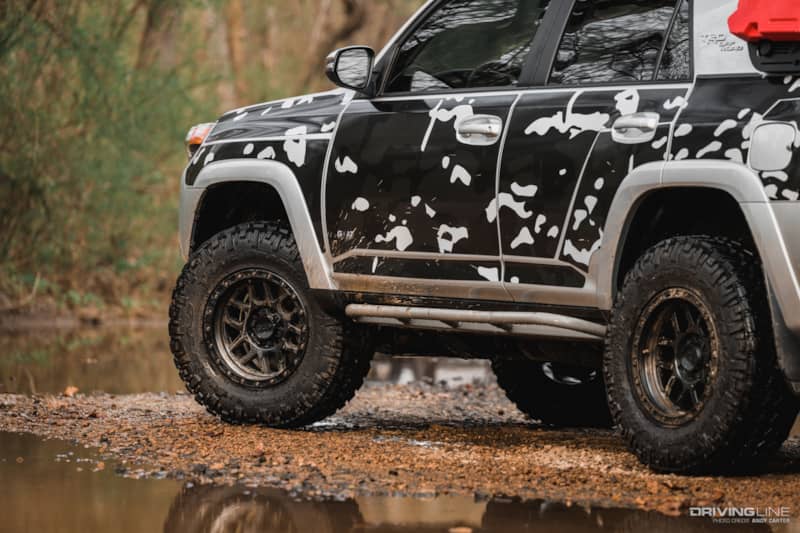 Although the 4Runner was put together with an on and off road balance in mind, Ashley wanted the absolute best when it came to off-road capable tires. Wearing a set of 285/70/17 Nitto Trail Grappler mud terrain tires on the 17x9 KMC Mesas, the 4Runner is ready for whatever terrain Ashley throws at it.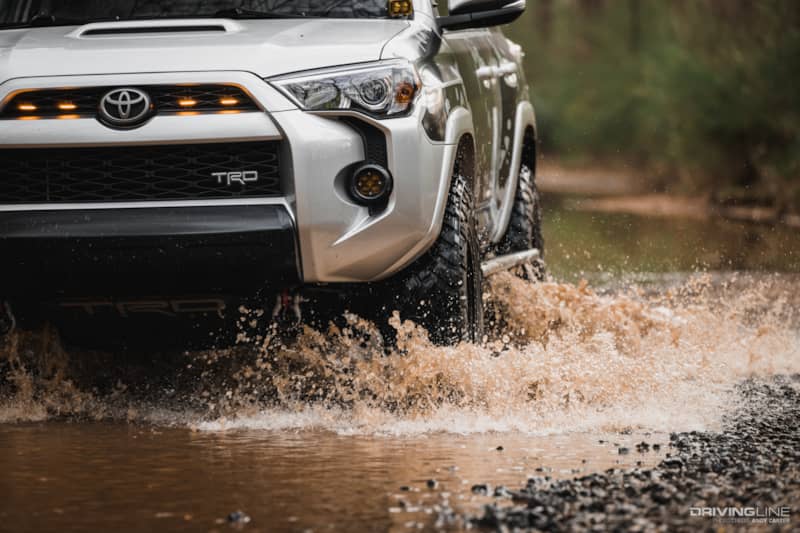 She reminisced, "I found myself on some pretty technical trails in Sand Hollow and Moab this April that were at the time well beyond my comfort level, but the only way out was through it! I was worried about breaking something, knowing I had to drive her almost 2,000 miles home, but the 4Runner handled everything excellently, and I learned so much about what it is capable of and how to drive it."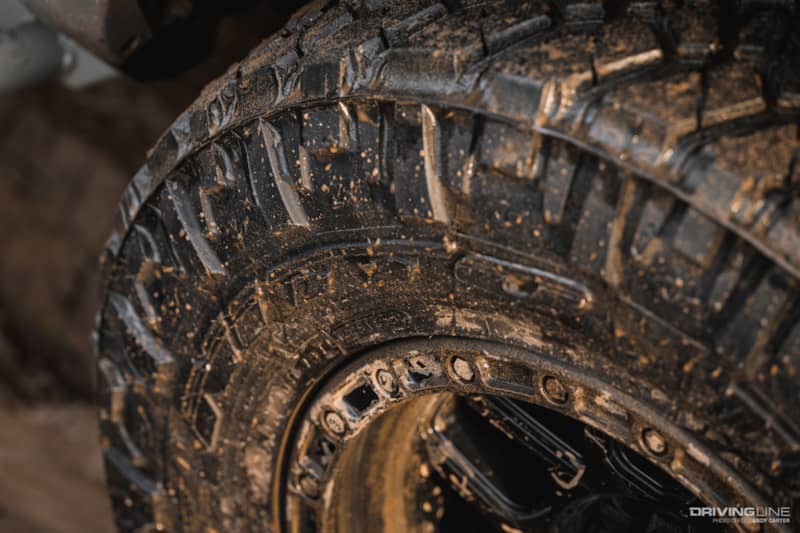 Everyday Mud-Terrain Tire
Although fitting a mud terrain tire to a daily driven vehicle would have been a bridge too far for most owners only a few years ago, Nitto has designed the Trail Grappler to get to the trail relatively peacefully. Using 3D computer simulation, Nitto's engineers were able to systematically adjust the size, shape and position of the tread blocks to reduce unwanted tire noise.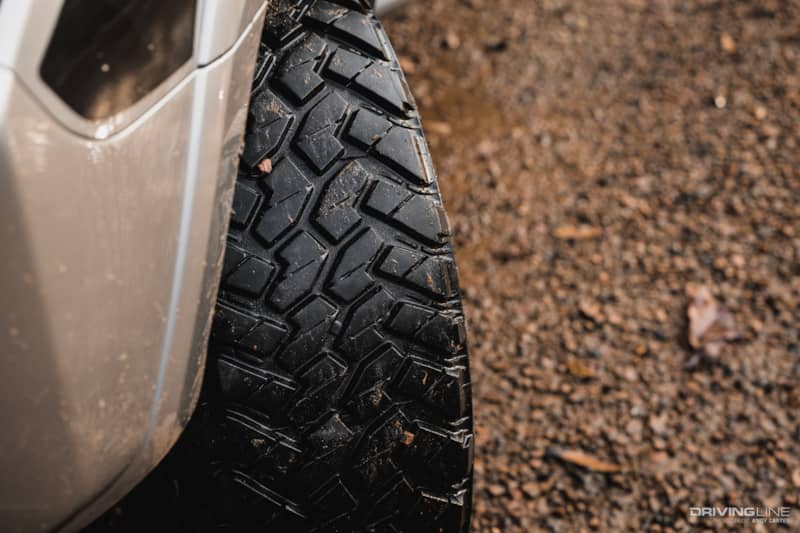 Ashley added, "I wanted a tire that could handle some snow, was safe in rain, and was known to last. I picked the Trail Grappler because I loved the aggressive look, and I get tons of compliments in how it looks over an all-terrain tire. I've been super impressed with how they perform in all conditions; when in Utah, I had them in snow, sand, and mud." She continues, "I've not had any issues with balancing or uneven wear. I find the road noise to be fairly minimal and the handling to be pretty decent for a MT on a daily driver."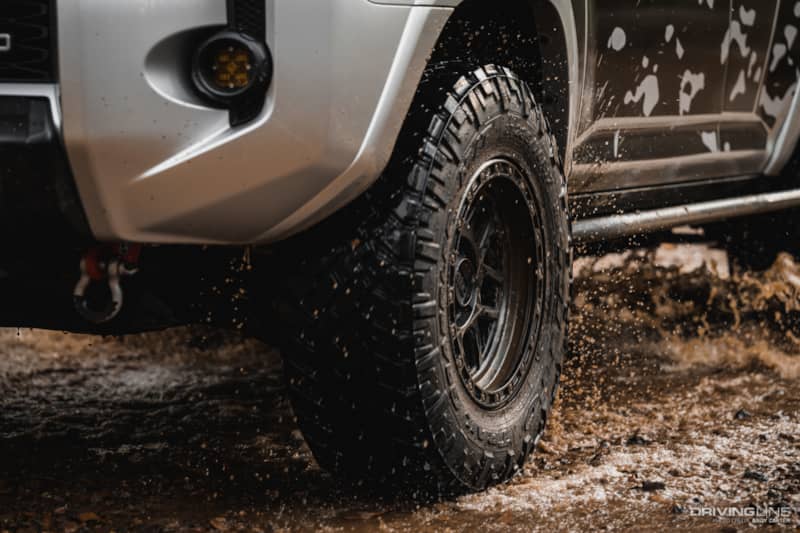 Protection is Key
To protect the 4Runner, Ashley turned to a host of different brands to protect different aspects of the rig. A TRD skid plate protects the powertrain, while a set of Moonbeam sliders prevent any major damage to the body. She installed an ARB differential breather kit to prevent any water intake into the differential during water crossings.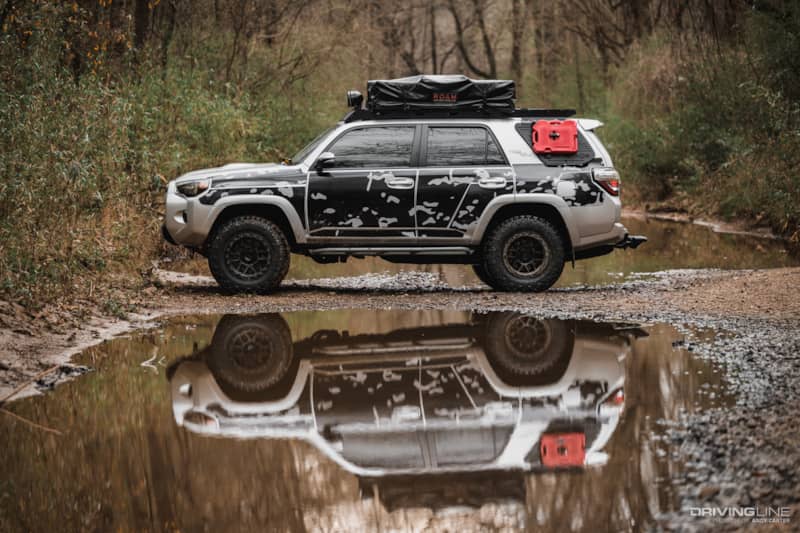 A beneficial addition for tight East Coast trails is the magnetic Goat Armor. Besides adding a non-permanent exterior aesthetic change, its protects the 4Runner paint from the majority of unwanted "pinstripes."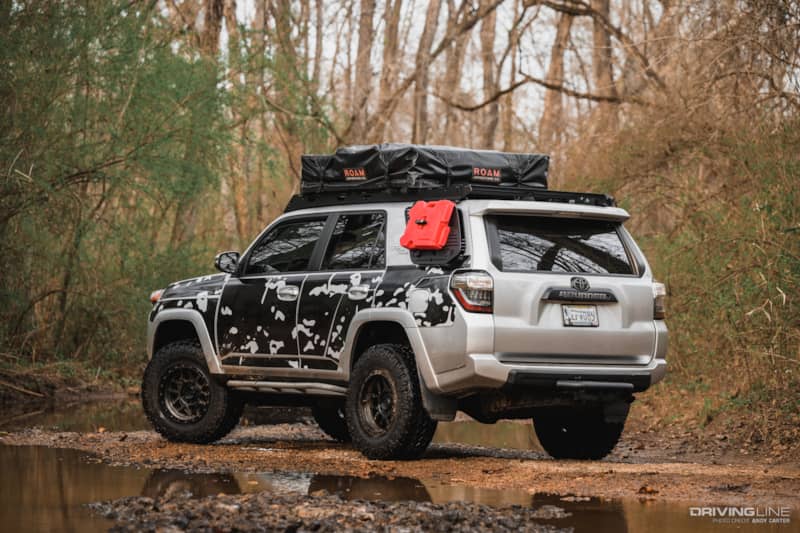 Time to Rest
When it's time to set up camp, Ashley unfolds a Roam Vagabond tent and awning. The entire process takes around 5 minutes, and provides plenty of room. When this situation calls for it, Ashley also had a secondary setup for additional security. "I can fold down the rear seats and throw a twin sized air mattress in the back with all my gear and be super comfortable! As a female who sometimes camps solo, I love that I can comfortably and safely sleep in the back if necessary," she noted.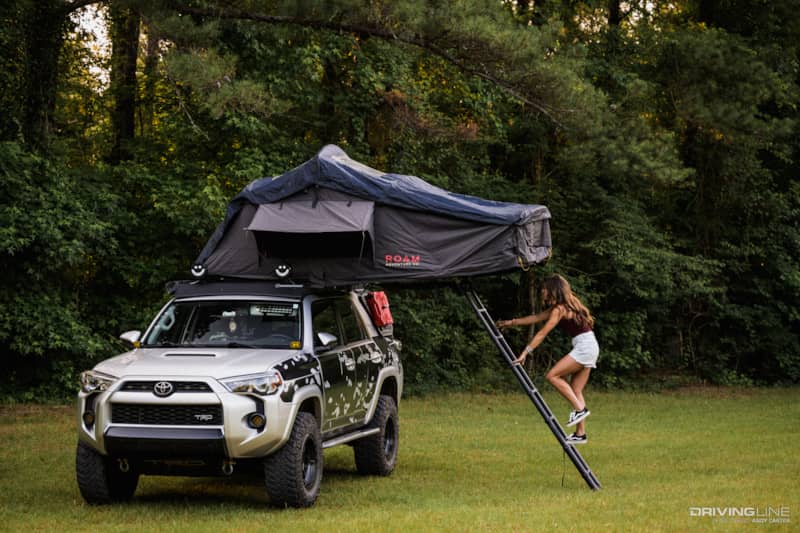 Although Ashley is fairly unique in the overlanding community as a woman, she has felt more than welcome at all the events she's attended. "I love the off-roading community. I've learned so much, made incredible memories, seen amazing places, and met many of my closest friends. It's been so refreshing to find people and companies willing to encourage and support women on the trails," she said. The off-road scene offers such a variety of adventures, with so many avenues for entries and rigs to call one's own, it should be no surprise that it has welcomed enthusiasts like Ashley as well.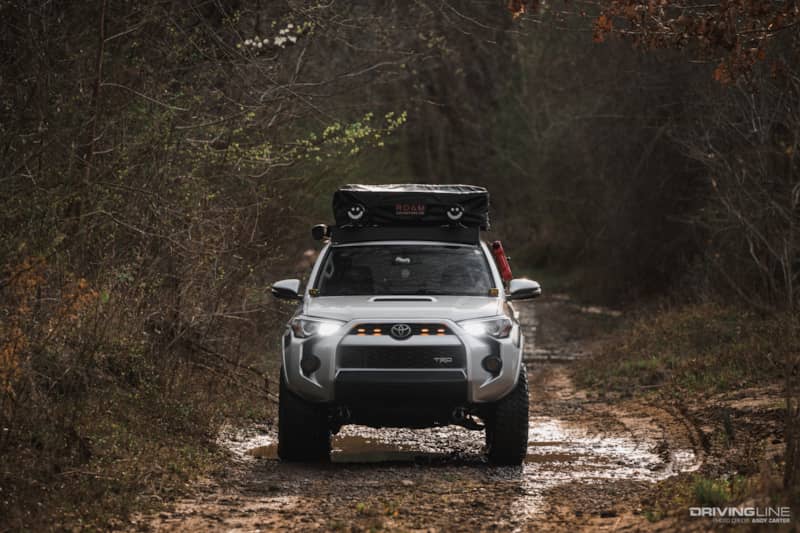 Hard Facts
| | |
| --- | --- |
| VEHICLE | 2018 Toyota 4Runner Offroad Premium |
| OWNER/BUILDER | Ashley Saylor |
| ENGINE/TRANSMISSION | 4.0L V6, ARB diff breather |
| SUSPENSION | Dobinsons lift kit 2.5" front 1.5" rear, SPC UCAs |
| WHEELS | KMC Mesa 17x9 -12 offset |
| TIRES | 275/70R17 Nitto Trail Grappler Tires |
| BODY | ARK splash guards, Moonbeam offroad sliders, TRD skid plate, Goat Armor |
| LIGHTS | Baja Design Squadron SAE fog lights and UTV S2 Sport Pair Driving Combo as ditch lights w/ Caliraised hood brackets, KC Daylighters spot pair, Morimoto H11 2 stroke 3.0 headlights |
| INTERIOR | ICS dash mount |
| OVERLAND GEAR | Sherpa Crestone Rack, awning brackets, molle panel, Roam awning, Roam Vagabond tent with annex, RotoPax 2 gallon, RX-LOX-PM Pack Mount Lock, Apex Overland Recovery Points w/ Rhino Shackles |
| INSTAGRAM | @nantahala4runner |