5 Tips for Buying & Selling a Used Car
Buying and selling a used vehicle can sometimes feel like a never-ending nightmare, but it doesn't have to. When you're selling, you're constantly trying to weed out the tire kickers from the serious buyers. The advent of smart phones often means could be emailing with anyone from a teenager with time to kill or an adult eager to purchase their next ride. Frustratingly, this means you have to treat nearly each interested party with a certain level of seriousness.
On the flip side, buying a used car can be equally as trying. As much as you want to think the majority of people are honest and upfront about their ride, there are plenty of bad apples looking to pull one over on an unsuspecting purchaser. To give you a better chance of successfully buying or selling your next vehicle, we've put together the top five things you must do and know.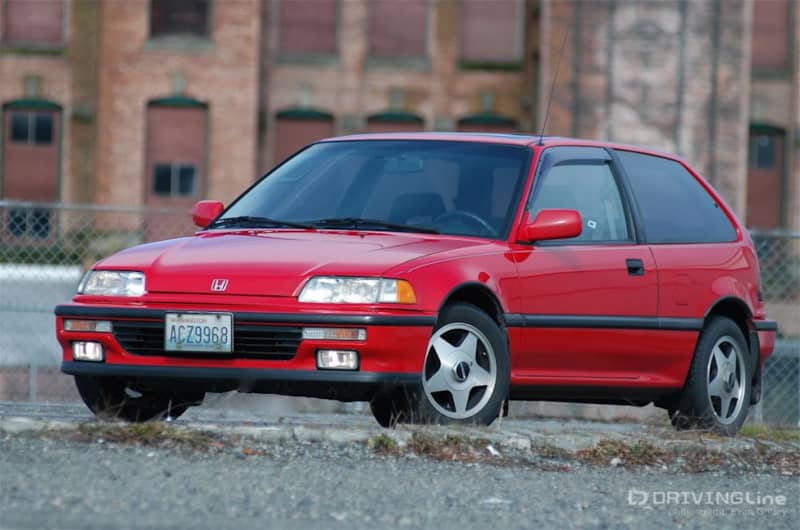 1. CHECK THE CARFAX.
Buying:
Before we even look at the vehicle, we check the Carfax. The Carfax report can be extremely helpful in not only letting you know if the vehicle has ever been in an accident, but it can shed some light on how the vehicle was cared for. Many vehicles that are serviced at a dealership will have service records that will appear in some capacity on the Carfax.
This might indicate small things such as the frequency in oil changes or larger service items. This will also tell you if the vehicle was a lease vehicle or even if it's from a northern state where rust is typically a problem. A Carfax report isn't going to tell you everything, but it is an excellent buying tool.
Selling:
A Carfax isn't just a good tool for the buyer, but an excellent bargaining chip for the seller. A clean Carfax history will be points in your corner. Being able to provide the potential buyer with a detailed history of the car will help show that you are not attempting to hide anything. These can also serve as excellent sources of information for you if you didn't get one before purchasing the car originally.
Many people are often surprised to find that their vehicle has been in an accident or once lived in Hawaii as a rental. Don't get caught off-guard. Know your car's history so you can sell with confidence.
2. FIX IT!
Buying:
We're all looking for the best price on a used auto. Sometimes, this means we are willing to purchase a vehicle that we know needs a little work. If you're a savvy mechanic familiar with the vehicle for sale, we say go for it. If not, we strongly suggest getting the car checked out by a professional mechanic before handing over any cash.
We tend to avoid any listing that says "minor electrical issue" or "engine doesn't run, probably a bad starter." If it seems like they are easy fixes, or the deal is too good to be true, it probably is. Always be weary of someone that wants thousands of dollars for a vehicle and claims it's only a $20 part that is keeping it from driving. Even if you have to tow it to a repair shop for a repair estimate, it will be worth it, assuming it really is a tremendous deal.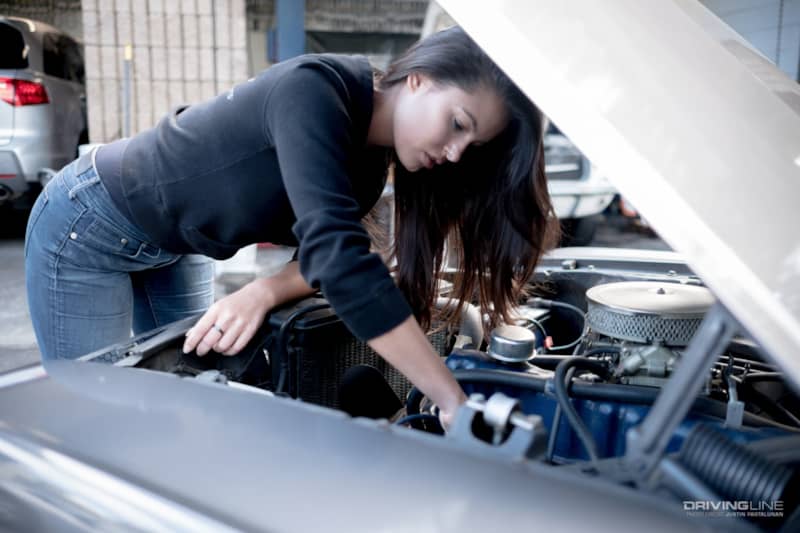 Selling:
Don't be lazy. We see this all of the time. If the car needs brakes, replace them. If there's a broken sway bar, bad wiper blade, or dirty air filter, take care of it. You might be tired of working on the car, but you have to show the buyer that you've done your best to take care of it. Small non-working items or even a dirty car are indicators to buyers on how you've treated your car.
Unless you truly cannot afford to fix a major issue, get the car in the best shape you can. You don't want to give them leverage to negotiate you down. It's also more enticing to buy a car that needs nothing. You'd never pay top dollar for a new car that the salesman told you just needed a little TLC.
3. GO THE DISTANCE.
Buying:
One of the best ways to test if there are any potential problems with an automobile is to see how much the owner trust it. We like to tell potential buyers that we live far away from their location. Not Egypt, but at least 30 minutes to an hour up the road. This will make it where you can meet at a medium location. We like Lowes Home Improvement or Wal-Mart parking lots.
The idea is not only to have a safe meeting location, but get the owner to drive the car long enough for it to warm up. This will let you know A) if the car is drivable, and B) if the car has any leaks. If the owner isn't willing to drive the car a short distance, that's typically a red flag. Also, always test drive the car. Any seller who isn't willing to let you behind the wheel (with them in the car) is hiding something.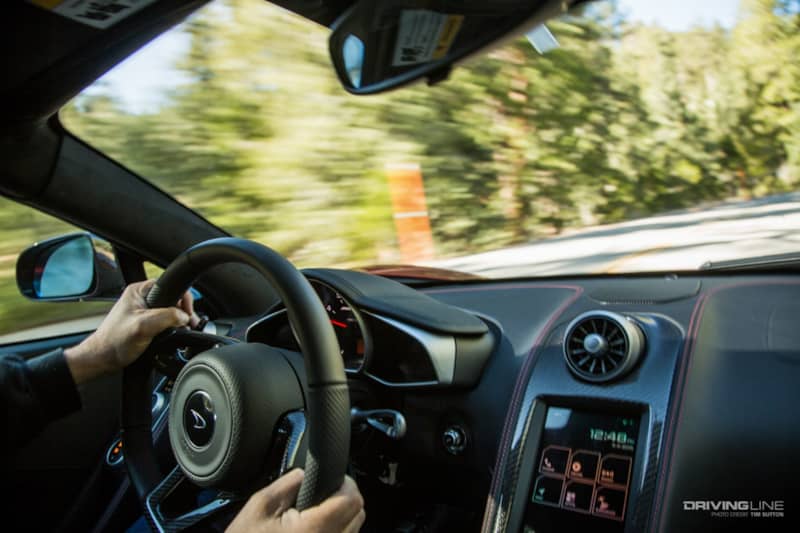 Selling:
We're not huge fans of having random strangers know where we live. This is one of the reasons we always suggest a neutral meeting location. Obviously, nobody wants their time wasted, so be sure to vet the potential buyer out thoroughly before you hit the road for a considerable distance. Remember, most states require a notary, so keep that in mind before bringing the title with you.
4. DO YOUR RESEARCH.
Buying:
To get a good deal, you first must know how to spot one. The industry standard for car vale is Nada, but you can also get an estimated value from Kelley Blue Book. Do you research and make sure that everything being listed adds up and the value is there.
High-mileage isn't as significant of a penalty as it once was, so don't be afraid of cars in the 200,000-mile range. Just do your research and make sure the price is in line with book values and the market. Keep in mind that market value can sometimes be much higher for in-demand vehicles.
Selling:
Know your vehicle and the market better than the buyer. See what comparable vehicles are selling for in a 100-mile radius, so you can be confident and firm on your price. Have a grasp on market value and book value. Also, don't price yourself out of your market in hopes someone is going to talk you down. Figure out a realistic price you are willing to sell the vehicle for and add a little extra on top for wiggle room.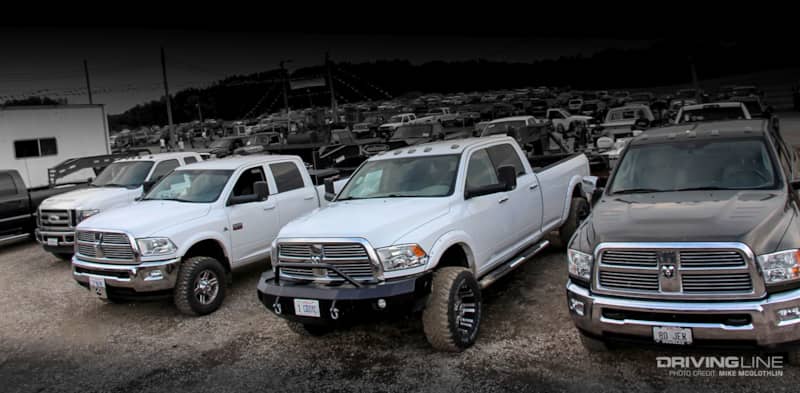 5. KNOW YOUR OPTIONS.
Buying:
Purchasing a car directly from an individual can often save you money, but it can be inherently risky. Typically, these sorts of transactions are as-is where is. There's no warranty or guarantees. Buying a used vehicle from quality dealership can sometimes be a little more reassuring. Sure, you might pay a little more, but many certified pre-owned vehicles will come with a warranty, which can be peace of mind.
Financing a used vehicle is a little different as well when you are going through a bank or independent lender. Make sure that the car's loan value isn't more than what the lender is willing to put out before you agree on a price.
Selling:
There are times where taking your vehicle to places like Car Max or sending it to an automotive auction makes sense. If you haven't had good luck selling it on your own, it might be worth getting your vehicle professionally appraised.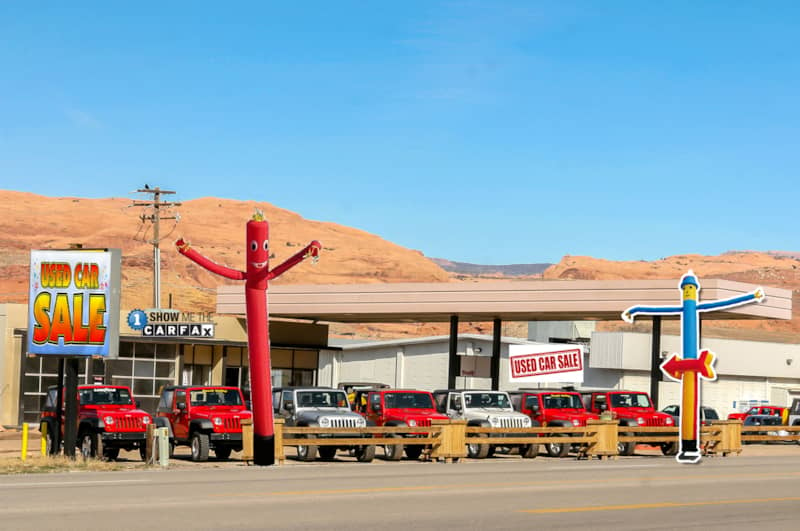 So, there you go. Five tips that will help you make car buying and selling a little easier.