Forbidden Fords: The Greatest Blue Oval Performance Cars America Didn't Get
Given that Ford is one of America's largest and most successful automakers, one might think that North American customers would have always had access to the company's greatest vehicles. But anyone who's even the least bit familiar with Ford knows that some its best and most iconic performance cars were neither built or sold in the USA. Both Europe and Australia have always had their own special Ford performance cars, and though automakers are a lot more globalized now, there are still some great Fords we don't get in the states.
With that in mind, here are five of the greatest Ford products which were never (officially) available in America.
Ford Escort RS Cosworth
When we think of turbocharged AWD cars from the 1990s loaded with rally DNA, the first thing Americans think of will probably be a Subaru WRX or Mitsubishi Evo, but in Europe Ford built the Escort RS Cosworth.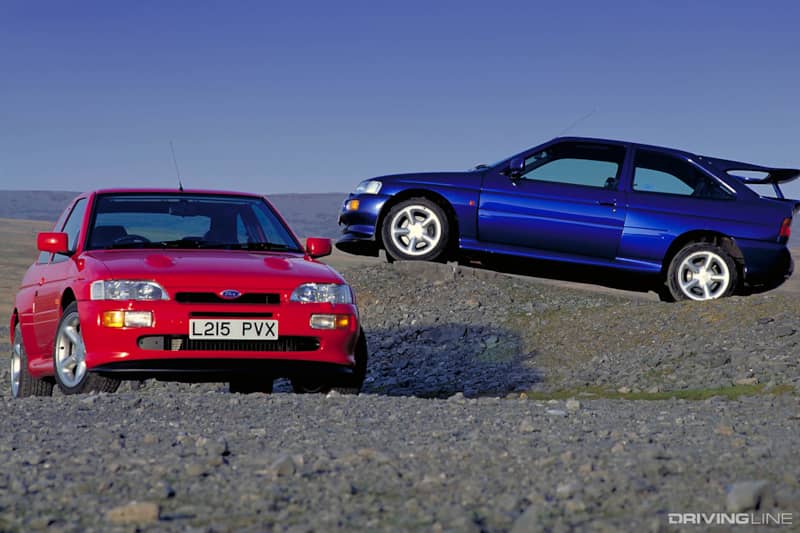 Like its Japanese rivals, the Cosworth sported aggressive bodywork, a massive rear spoiler and had a hugely tunable turbo four-cylinder under the hood. There's an alternate universe somewhere that has Ford selling the Escort RS Cosworth in the US and Ford dealers getting mad because it was quicker than the V8 SVT Cobra of the same era.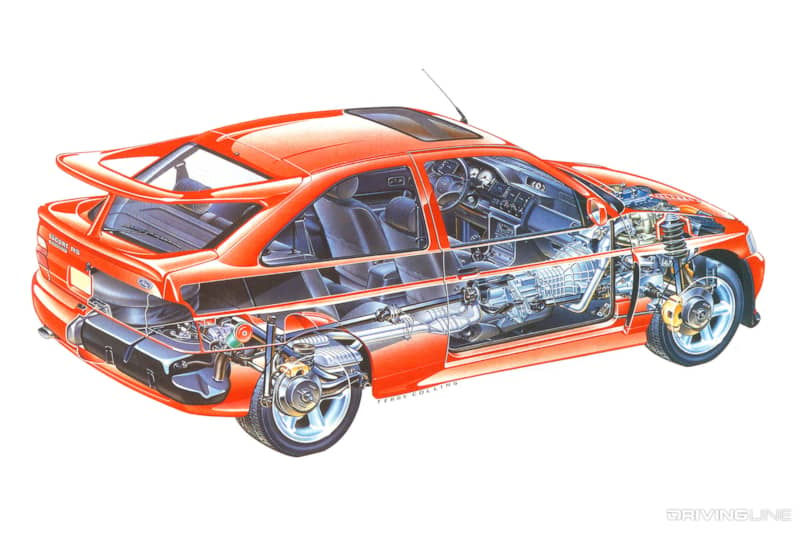 Ford Escort RS 2000 MkI
Here in America, the 1970s weren't considered a high time for Ford for performance cars, with emissions regulations sucking the performance out of cars like the Mustang.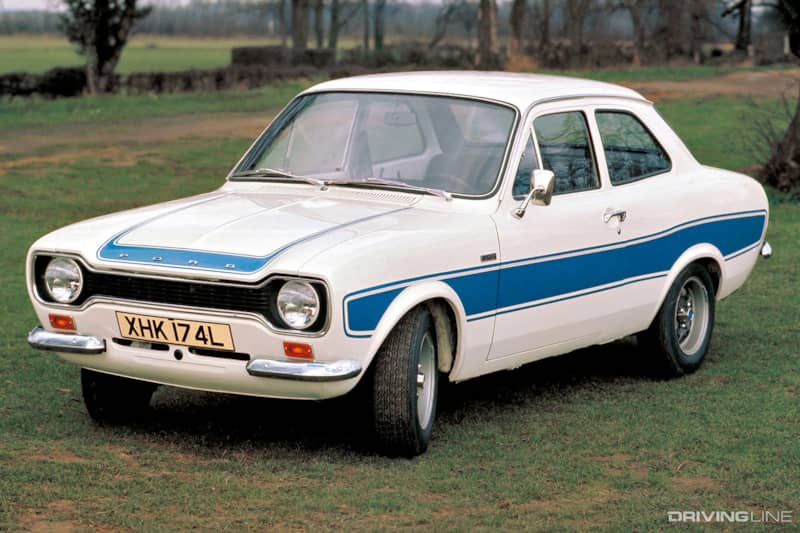 But in Europe things weren't as bleak. Ford introduced a high performance version of its compact Escort called the RS 2000 in 1972 and it helped lay the groundwork for generations of lightweight, affordable racing-bred European Ford vehicles.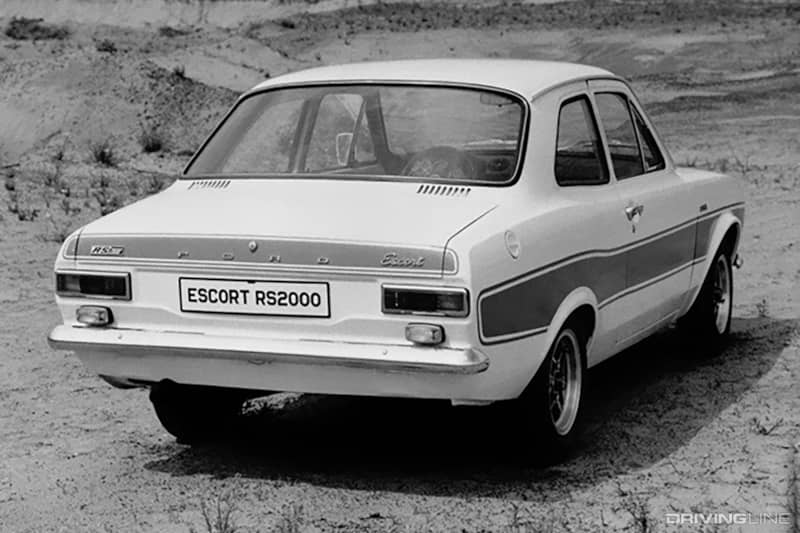 Ford RS200
When asked what Ford's most exotic performance car is, many people will answer with the GT40 of the 1960s or its modern Ford GT counterpart, but in the 1980s Ford of Europe built a mid-engined monster machine that was every bit as special.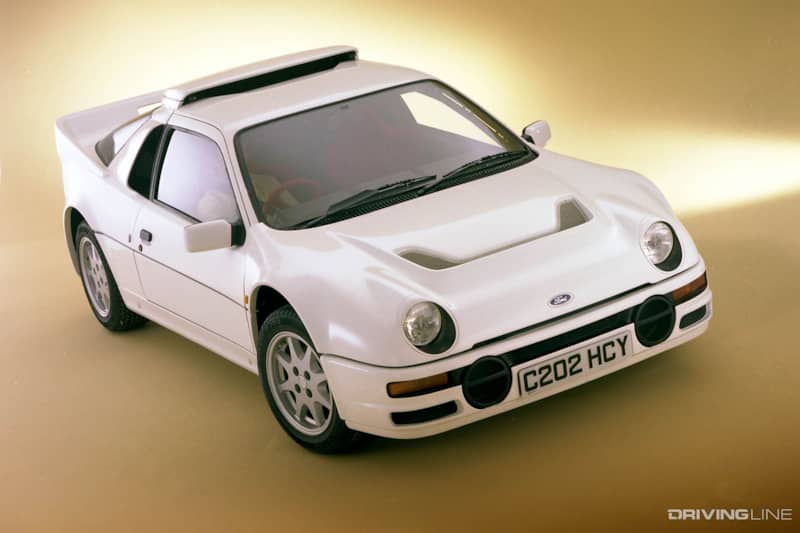 Designed as a bespoke homologation vehicle for Ford's Group B rally program, the road-going RS200 was basically a rally-bred supercar with a mid-mounted turbocharged four-cylinder, all-wheel drive and bodywork designed by Ghia. Today it's one of the rarest and most sought-after performance cars of the 1980s.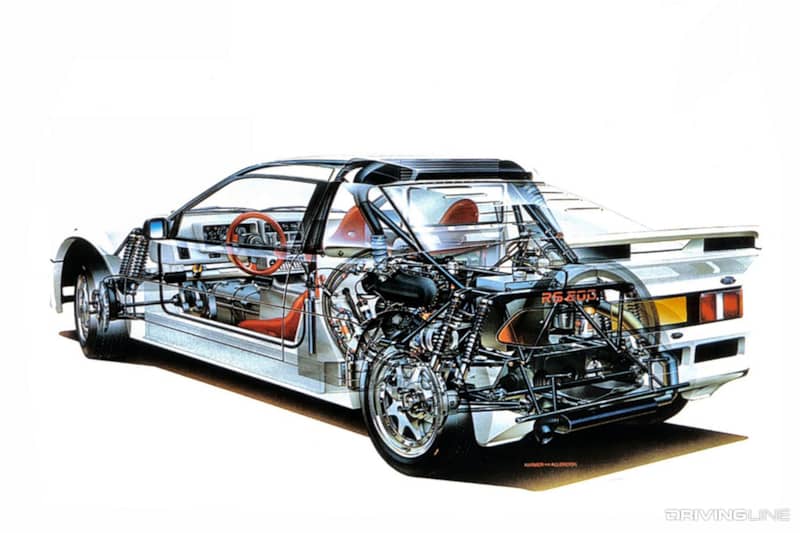 Ford Falcon XR8
Not all of the great forbidden Fords come from Europe though. The Australian market Ford Falcon has always been one of the great Fords not sold in America—going all the way back to the Mad Max days. And in its final years, the Australian Falcon was a great rear-drive four-door that could be had with a turbocharged four-cylinder, and inline-six and the legendary 5.0 Coyote V8.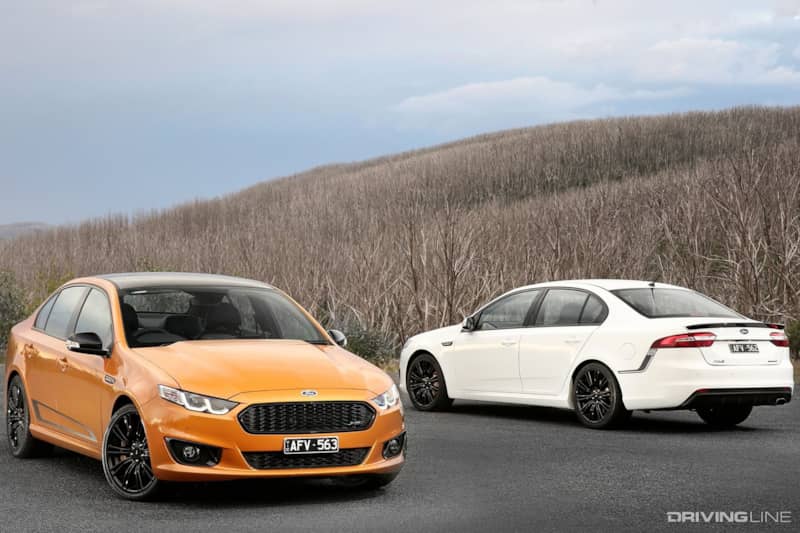 Although it's no longer produced, the Aussie Falcons of the '80s through the 2010s will always give us a hint of what it'd have been like if Ford decided to build a sport sedan based on the Mustang.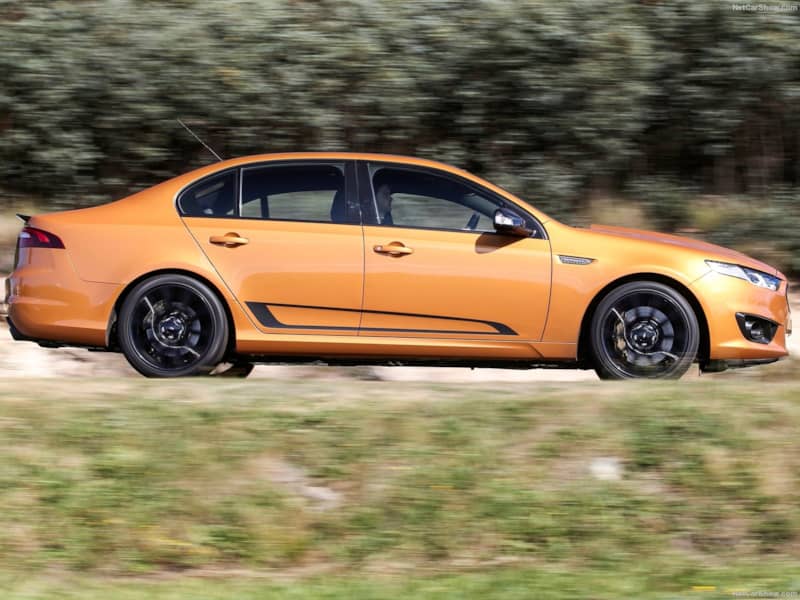 Ford Fiesta ST Mk7
Last but not least, we have car may not be as powerful or exotic as some of the others on this list but is perhaps even more bitter for American Ford enthusiasts—the current Fiesta ST Mk7.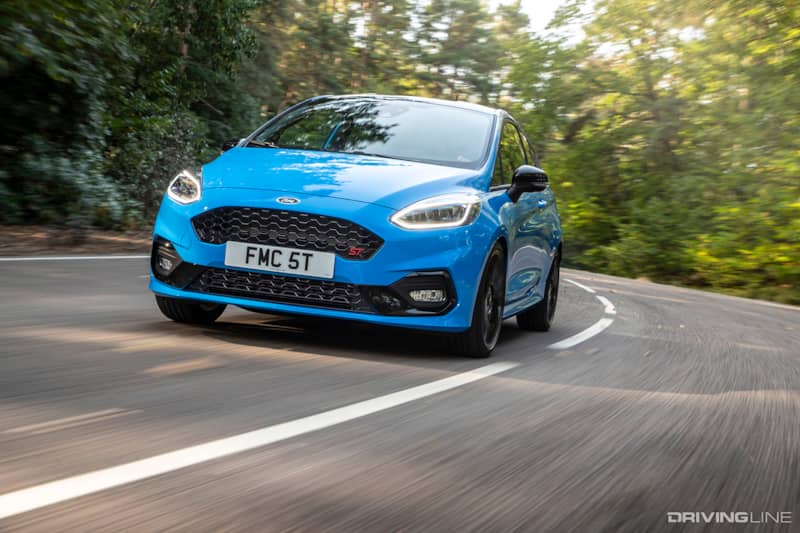 Ford gave American drivers a nice taste of the previous generation Fiesta ST in 2014, and the little turbocharged hot hatch became a cult favorite and one of the funnest cars to drive at any price. By all accounts, the new Mk8 version is even better, but with Ford's decision to cut sedans and small cars from its American lineup we've been denied.
As we've done many times before with Ford's international offerings, we are once again forced to admire this one only from afar...