Fredric Aasbo and his Papadakis Racing-Built 2020 Supra Join Nitto Tire Drift Team
Fredric Aasbo will be piloting a 2020 Toyota Supra, built by renown team owner Stephan Papadakis and his Papadakis Racing, in the 2020 Formula Drift championship. The vehicle build, which was documented on the Papadakis Racing Youtube channel, is powered by the factory BMW-built B58 engine that has already turned over 1,000 horsepower on an engine dyno and will be tuned to around 850hp for competition.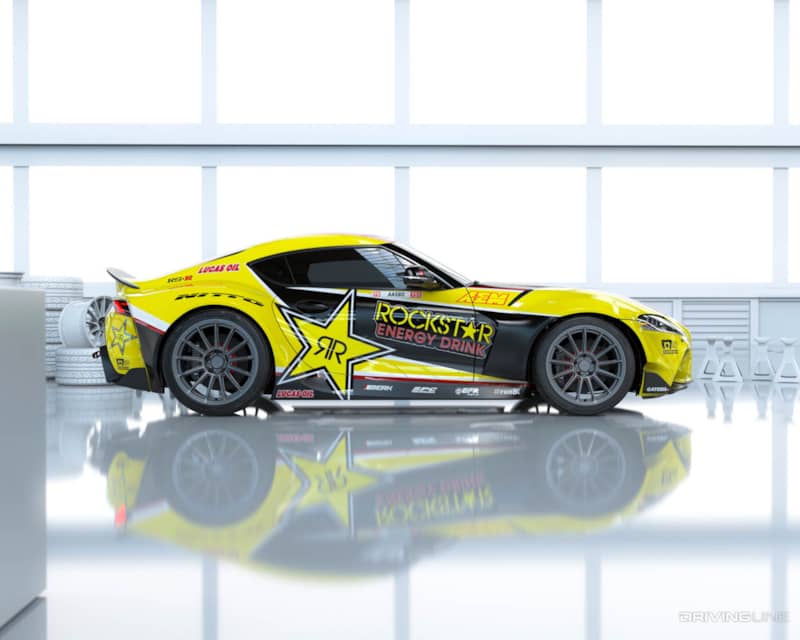 With Aasbo moving to the Supra for competition, Nitto Tire driver Ryan Tuerck will step into the Papadakis Racing built Toyota Corolla chassis that Aasbo piloted during the 2018 and 2019 seasons. Both cars were debuted with renderings of their liveries during a Facebook Live session on the Nitto Tire Facebook page as opposed to a live press conference in respect of the social distancing recommendation currently in place nationally in the United States.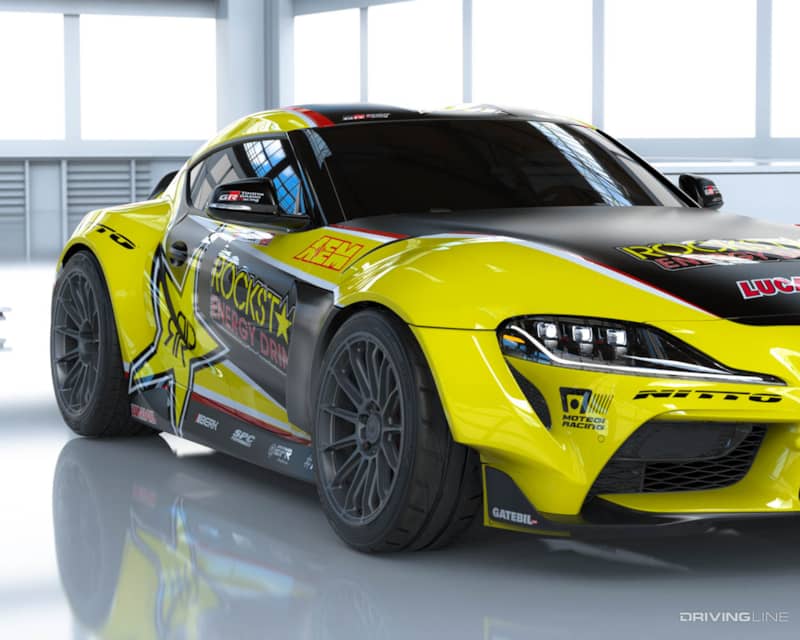 Not Aasbo's First Supra
For Fredric Aasbo, the Supra will not be his first go-around with Toyota's halo vehicle namesake. Aasbo started his Formula Drift career in a MkIV chassis supra back in 2010. Despite only competing in four events, Aasbo would go on to earn the Rookie of the Year award and earn a seat with Papadakis Racing starting in 2011 based on that performance.  The previous Supra, nicknamed "Chucky" for it's less-appealing cosmetics but unwavering reliability, was later resurrected by fellow Nordic driver Ola Jaeger for Pro 2 competition in 2017.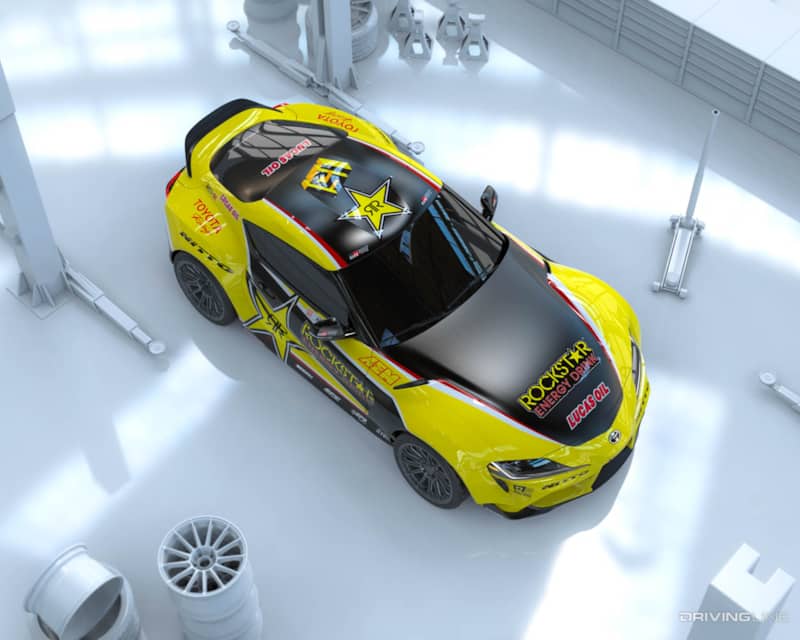 That Supra was powered by the Toyota 2JZ-GTE engine, which is known for its' stout reliability in high boost configurations. While many fans consider the 2JZ to be the epitome of engine design for high horsepower applications, the drag racing background that Stephan Papadakis brings to the team has proven the ability to make high horsepower figures with nearly any engine possible. Papadakis did a very thorough breakdown of both the 2JZ engine as well as the B58 engine on his Youtube channel, and both videos feature very technical analysis of the various features that make both engines so desirable. This new 2020 Toyota Supra will run a 285 width Nitto NT05 max-performance, precision-handling tire in the front, with a pair of ultra-sticky, ultra-high-performance, 315 width Nitto NT555 G2 tires in the rear.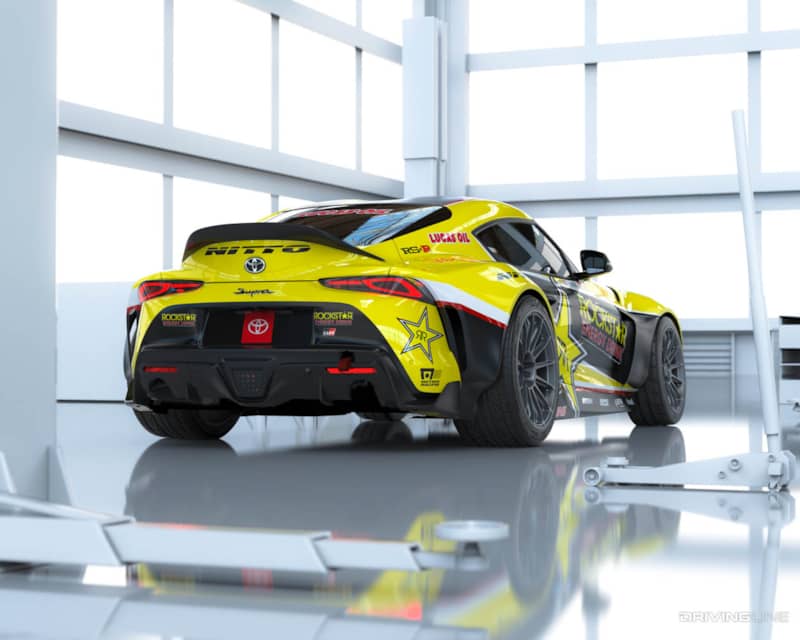 Papadakis Racing – A Household Name 
For those who might be less familiar with Papadakis Racing, the team has been very successful in both drifting and drag racing. Team Owner Stephan Papadakis initially made a name for himself in the Sport Compact drag racing world, setting numerous records in various Honda-powered race cars including his EF / EK Civic Hatchback, tube-chassis Pro FWD Honda Civic, and later a tube-chassis Pro RWD Honda Civic. The Pro RWD car had several 6-second passes at over 200mph. Papadakis transitioned to drifting in the mid 2000's, initially as a driver and later as a team owner and vehicle builder. Papadakis Racing is regarded as an innovator in the drifting community, being one of the first vehicle builders to stick a NASCAR spec V8 engine inside a FWD chassis when they built their first Scion tC back in 2008, which was piloted by Tanner Foust.
Foust moved into other motorsports as well as TV hosting in 2010, and Aasbo slid into the drivers seat of a second Scion tC built by Papadakis Racing in 2011. That Scion tC was powered by a turbocharged Toyota 2AR-FE 4-cylinder engine to the tune of 900hp. The 2AR-FE engine is the same engine block that came stock in the Scion tC chassis, and was proven to be a great combination as it lead to 8 event wins and the 20015 Formula Drift championship. Aasbo has also driven two different Toyota Corolla chassis that were built by Papadakis, including the one that Tuerck will be piloting in 2020, both of which were also powered by the same Toyota 2AR engine that is the sole 4-cylinder engine in Formula Drift competition and outputs more than 1,000 horsepower at the crank in competition form.
Tuerck's new Toyota Carolla
Ryan Tuerck inherits a very capable chassis in the Papadakis-built Toyota Corolla vehicle that Aasbo piloted in both the 2018 and 2019 Formula Drift seasons. Tuerck was previously driving a Toyota GT86 chassis that lead to a win at the Wall, New Jersey event as well as a fifth overall finish in 2019, which was powered by a Toyota 2JZ engine.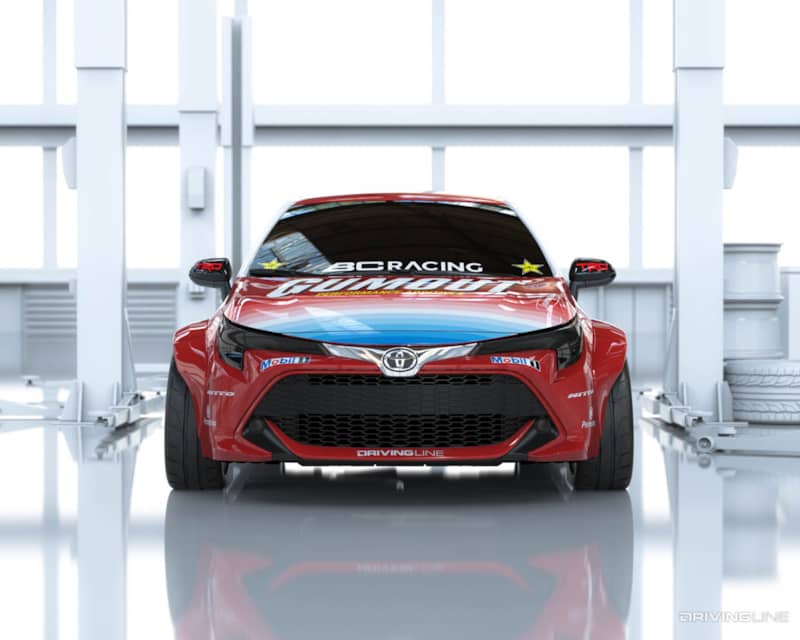 The new Toyota Corolla chassis is a few inches longer in wheel base, but Tuerck has been getting some practice in a demo version of the chassis that he has been taking to local drifting events in California in the off season.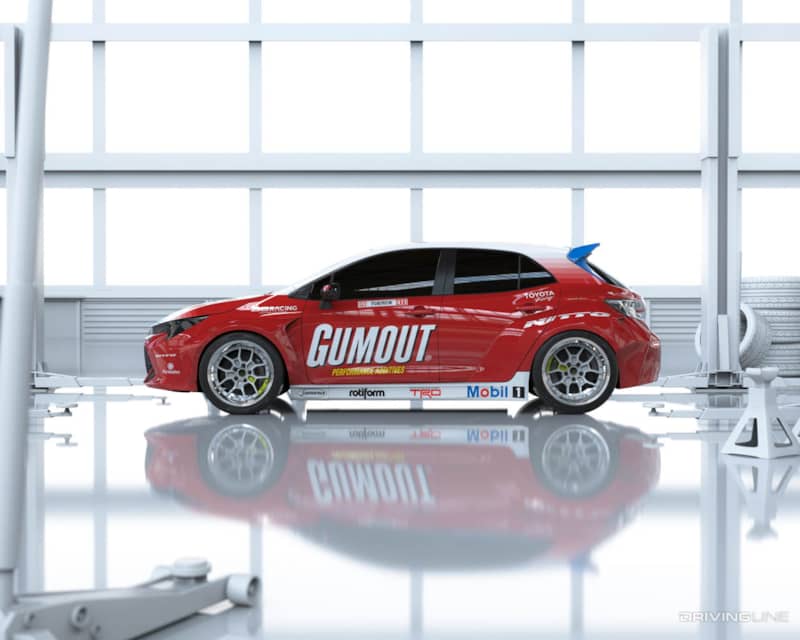 Tuerck continues his partnership with Nitto Tire into 2020, and will likely be using the same precise-handling set of 285 width front Nitto NT05 tires and high-grip 315 Nitto NT555 G2 tires in the rear as the Toyota Supra that Fredric Aasbo will be driving, which should make tire changes easier across the team.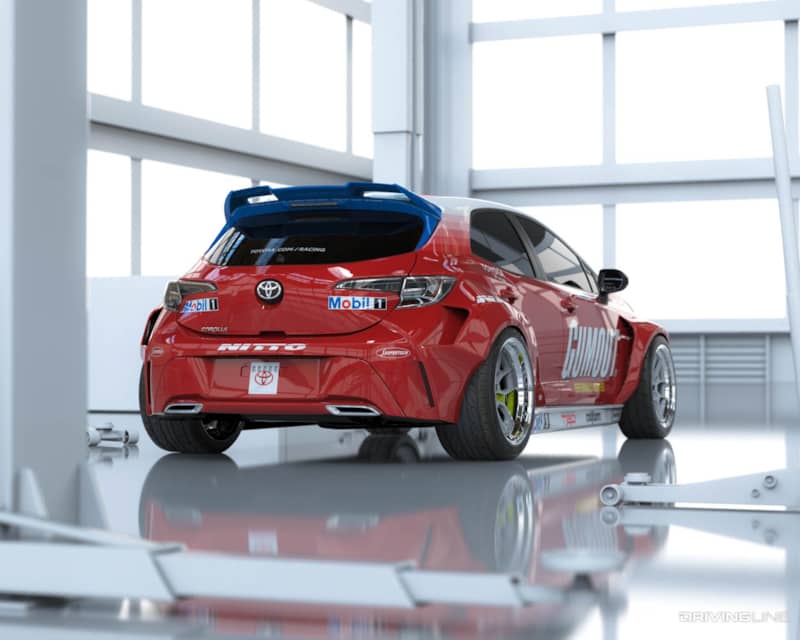 Unfortunately, due to the current "Safer at Home" order that is in place in California, the start of the 2020 Formula Drift season has been delayed until at least May. We look forward to seeing both Aasbo and Tuerck burning through their Nitto tires sooner rather than later!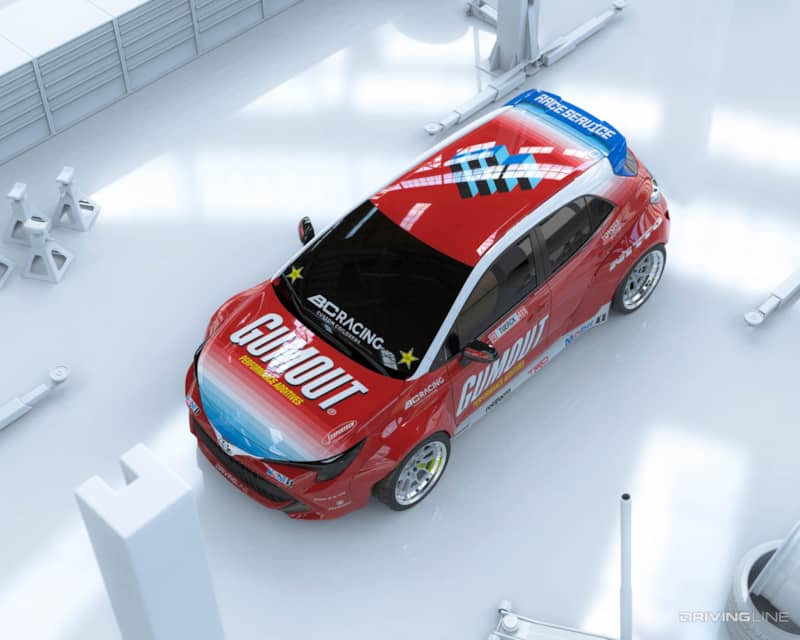 Click here to see the extremely high-horsepower engines from the cars in '19's Formula Drift season.