Fresh Face, More Tech: 2020 Honda Civic Si Gets New Look & Goes a Bit Quicker
While the 10th generation Honda Civic Si has sat under the shadow of the more powerful and more expensive Civic Type R since it's debut in 2017, the Si still represents one of the best bargains in the enthusiast market, and for the 2020 model year Honda has just announced some changes and upgrades to the Si line.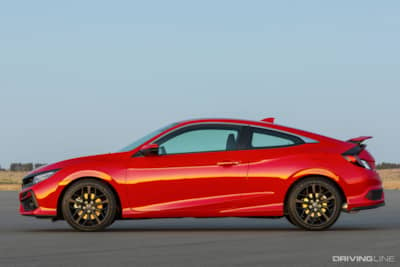 As before, the Civic Si is available as either a two-door coupe or a four-door sedan, with the same MSRP for either body style. For 2020 the most noticeable change on the outside will be the new lower bumper designs, which can also seen on the refreshed 2020 Civic Hatchback and will likely appear on the 2020 Civic Type R as well.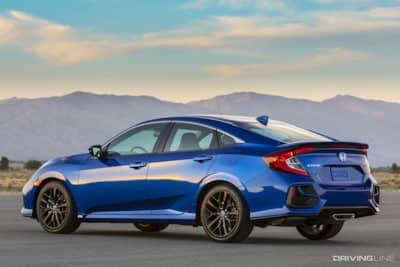 The Si also gets a new set of matte black finished 18" wheels. Standard LED headlights are also new for 2020 and make for a nice upgrade over the halogen projectors on the 2019 car.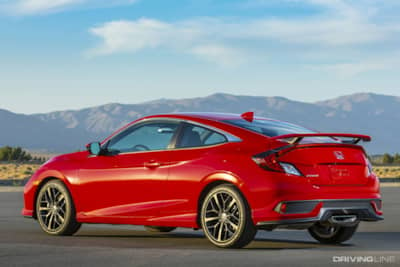 Mechanically, the 205 horsepower 1.5L turbocharged four-cylinder carries over from 2019, but the six-speed manual transmission gets a six percent shorter final drive ratio for improved acceleration. A new Active Sound Control system also adds artificial engine noise during hard throttle applications.
Other minor changes include new red trim on the seats and instrument cluster, and the Honda Sensing package of driver assistance features is now standard across the board.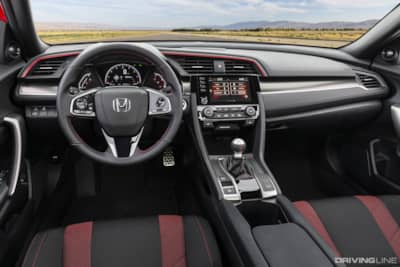 Not surprisingly the price of the 2020 Civic Si has jumped slightly, up $700 from its 2019 price to $25,930 including destination—with the only factory option being a set of summer tires vs the standard all seasons.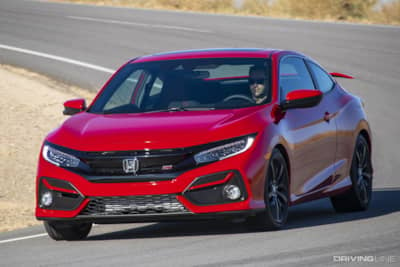 When you factor in the new standard features, the Civic Si should continue remain one of the best buys in the sport compact market. Now we just await news on the changes for the 2020 Civic Type R, which should be coming any day now.
Speaking of the Honda Type R, click here to see what we love about daily driving it.