Driver Battles: Toyota MR-S vs Civic Si
Light weight takes on big power! This edition of Driver Battles sees a 2001 Toyota MR-S two-door dueling a supercharged 2008 Civic Si against the scenic desert backdrop of Chuckwalla Valley. Jump to the video directly.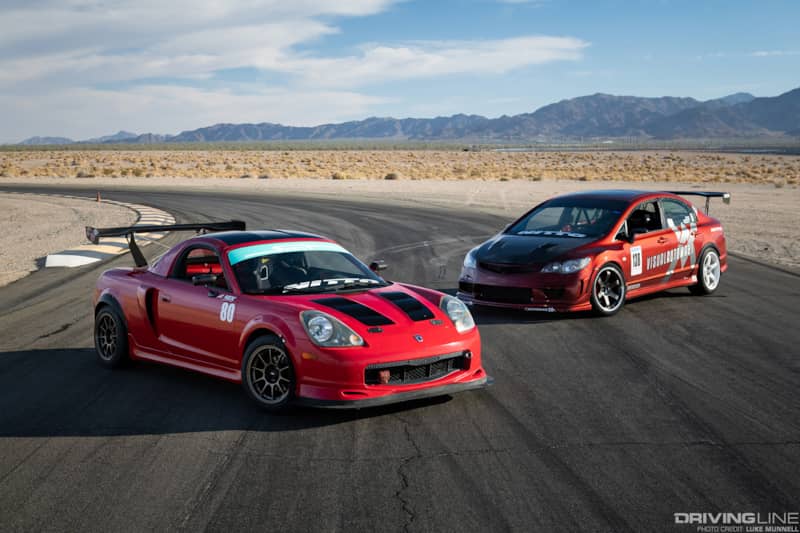 Civic Duty
John Cruz piloted the supercharged 2008 Civic Si 4-door. With the popular Type R chassis hitting the market, consumers are busy looking at the shiny new object.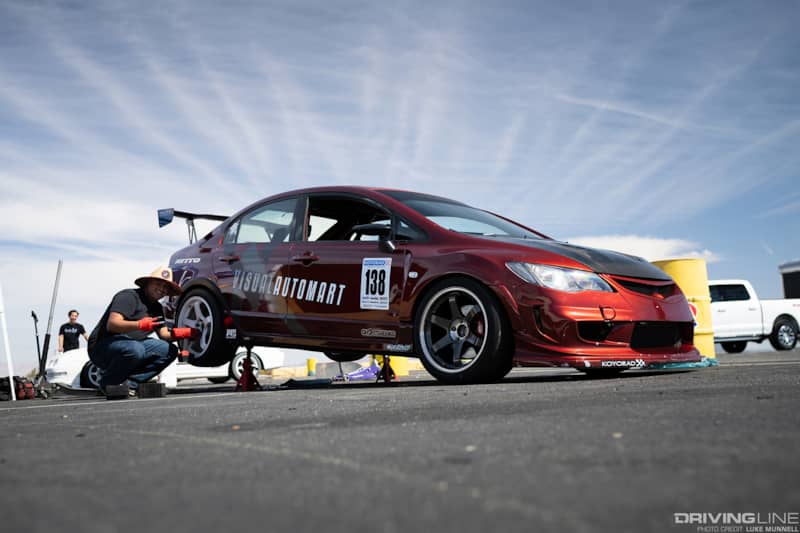 That means this Civic chassis is getting more popular for racing builds due to its comparative affordability.
Spyder Man: Far From Home
Tony Rodriguez, on the other hand, drove all the way down from San Jose in Northern California just so he could show what he and his 2001 Toyota MR-S could do at the track. It's a lighter, naturally aspirated, 2-door with rear wheel drive.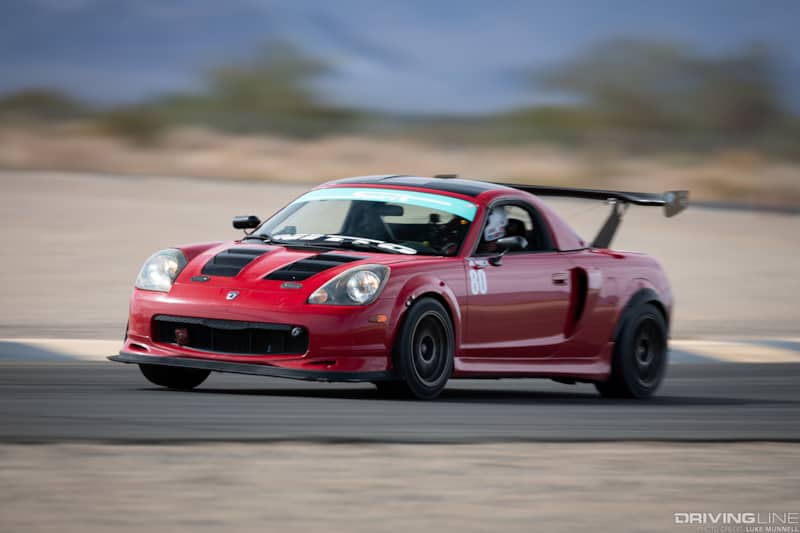 The MR-S is also an extremely popular chassis for the current generation of time attack drivers. This should be an excellent Driver Battle for sure.
Power Trippin'
John's racer is a mostly stock 2008 Civic Si that's supercharged, gutted, and very basic. He wanted something with more power for his K20Z3 2.0L I4 powerplant and a Kraftwerks supercharger got the nod.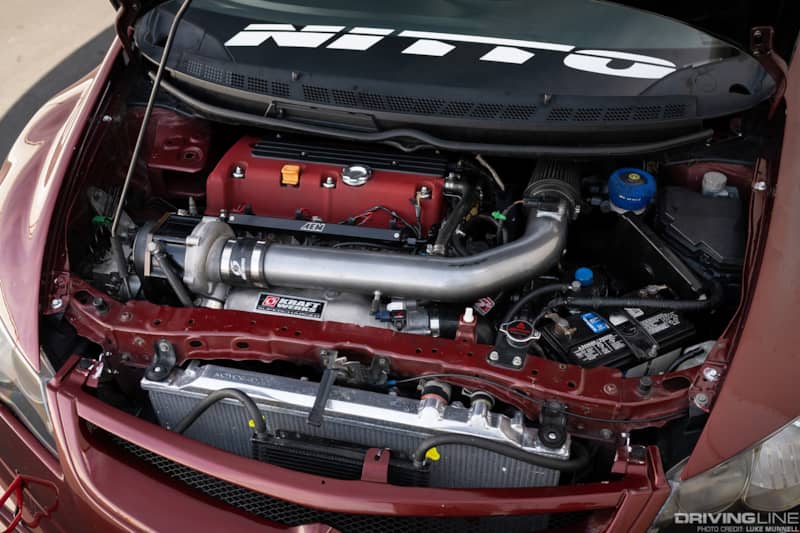 Thanks to a Hondata FlashPro, he's got all of that additional power tuned right in where he wants it, too. His previous car was light and nimble so he wanted to change it up with this one. Since he was going heavier, John figured he might as well give it more power to balance it that. That's not to say he left the suspension all stock and whatnot. Godspeed coilovers up his handling game, as do the Nitto NT01 tires he's running on this beast (275/35ZR 18 front, 245/40ZR 18 rear).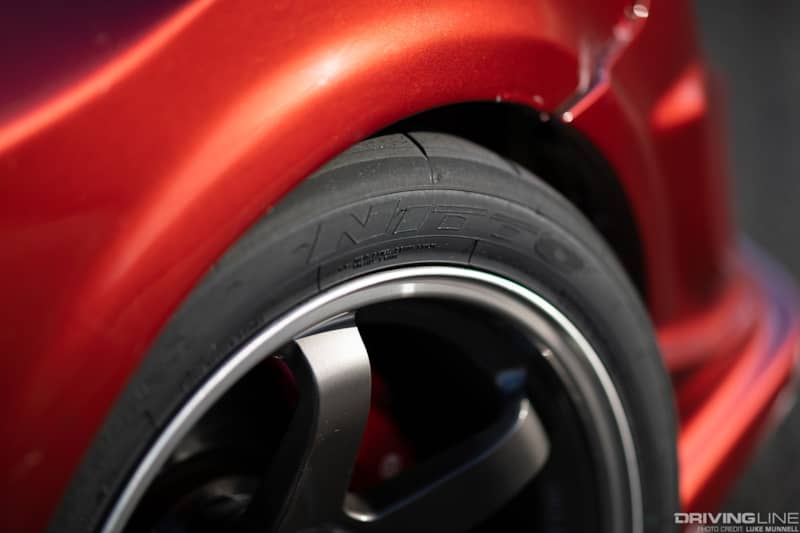 "I run them because of the longevity," he says of the NT01 tires. "They last forever. You can do multiple track days on them." Factor in the OS Giken Super Lock differential and the Voltex Type 2 wing, and you've got a recipe for quick lap times. Having said all of that, John's only had the Civic for five months and is still getting used to it. All told, it weighs in at 3000 lbs and makes 360 hp. This edition of Driver Battles was only the fourth or fifth time for him tracking with this car.
ZZ Swap
In the other corner, weighing in at 2000 lbs and cranking out 200 horsepower, you have Tony Rodriguez's 2001 Toyota MR-S two-door. Not only did he drive it all the way down from Northern California just to prove a point, he also built this racing machine with a buddy.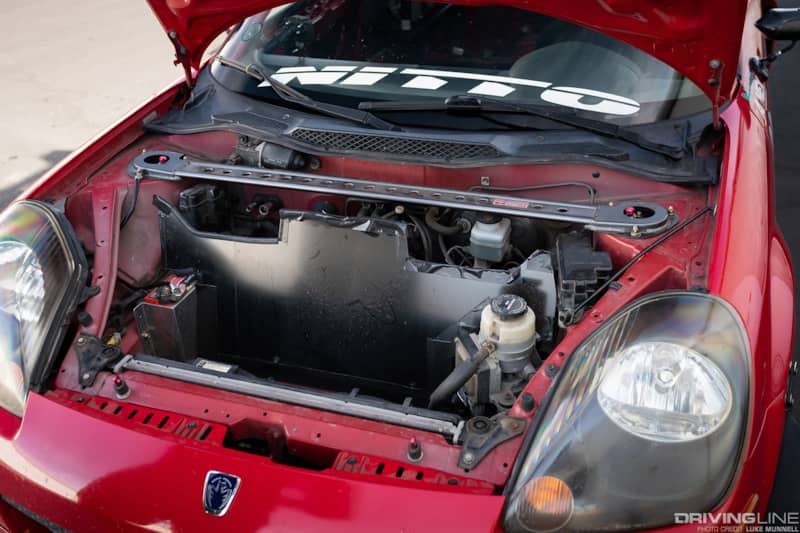 Part of that meant swapping to a 2ZZ-GE 1.8L engine swap. Tony digs his MR-S partly because it's a cheap chassis that's also fun to drive. Much like college recreation, cheap and fun are good qualities when it comes building race cars. This also means you can get a little more ambitious when it comes to mods in building a car. In this case, Tony added Monkeywrench cams, a PPE long tube header, and Gokey 2.5-inch exhaust to the power equation.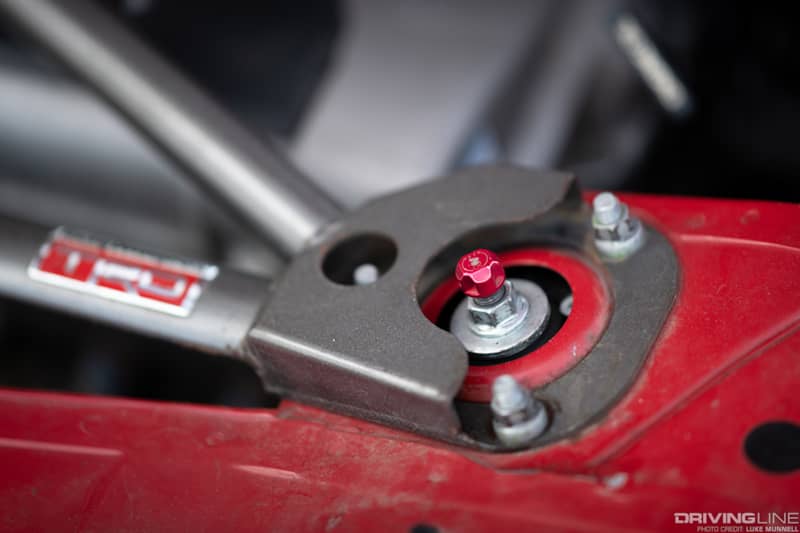 Annex CSP coilovers make for smoother sailing through curves and turns at high speed, which the car takes on Konig Dekagram wheels in Nitto NT01 rubber (224/45ZR15 tires all around). "They did great," Tony said of the NT01s. "They're an easy tire to drive. Very progressive at the limit, very easy to catch the car. The longevity is really good and they're right there for you at the opening lap so you can push them really hard right out of the gate."
Second Guessing
As you probably already know, we run Driver Battles in Time Attack fashion. They have all day to run the track individually with the winner being the racer who makes the best lap time of the day.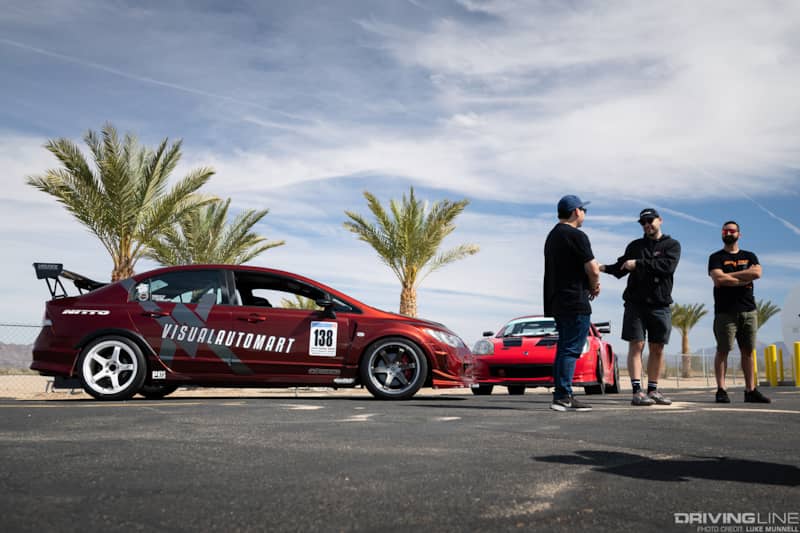 Today's duel was a real nail biter down to the cuticles (which is a fancy way of saying it was a super close fight). John's car had issues in the morning but by day's end both competitors fielded very respectable times. Both got faster as the day progressed. Both agreed that even though the NT01 has been in production for a decade, it still pulls great lap times. Did lighter weight win out over bigger power though? You'll have to watch and find out.